Bitcasino.io enters purple patch with new website design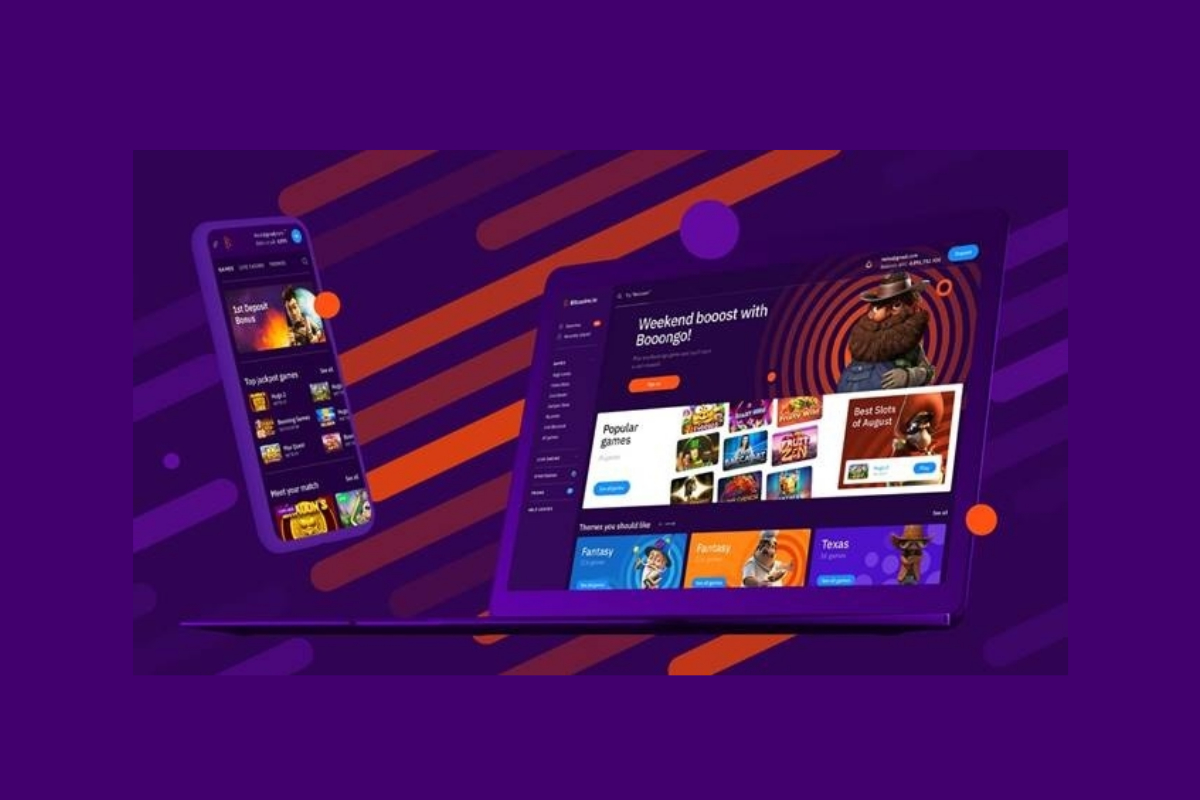 Reading Time:
2
minutes
'Purple mode' skin instantly developed and launched following player feedback
Bitcasino.io, the leading licensed Bitcoin casino operated by the Coingaming Group, has responded to customer feedback by adding a new purple mode for players who want an extra splash of colour during their gaming experience.
The newly-designed skin is the direct result of user feedback, with some customers reaching out to the pioneering Bitcoin casino saying they missed the iconic Bitcasino.io purple following the site's relaunch at the beginning of December.
While the new, cleanly produced white website is proving extremely popular with new and existing players, Bitcasino.io's commitment to putting the customer at the 'centre of the universe' led it to add new colour schemes. As well as purple, a brand new 'dark' mode is set to follow early next year.
Pavel Navolochko, Head of Design, Bitcasino.io said: "Our players have been really impressed with the new website, but when they told us they missed the classic purple look, we knew there was still work to be done.
"We pride ourselves on reacting quickly to feedback from our customers and rolling out the new purple Bitcasino.io mode just weeks after we received the first comments underlines this commitment.
"We will continue to place our customers at the heart of our development process and look forward to using future feedback to drive forward innovation."
Bitcasino.io re-launched its website to offer players the fastest and most user-friendly casino experience on the market in early December. The new site boasts and array of innovative new features as well as load speeds of up to eight times faster than its competitors.
About Bitcasino:
Founded in 2014, as part of the Coingaming Group, Bitcasino is a leading bitcoin-led casino operator.
Bitcasino has an expansive, quality casino product featuring more than 1,400 games, including slots, table games and live dealer casinos from some of the industry's leading suppliers. These are hosted on its proprietary platform, developed by leading designers and software engineers to create the ultimate user experience for players.
Bitcasino prides itself on its enjoyable and trustworthy casino and gaming service, with withdrawal times of around 1.5 minutes among the fastest in the industry and cutting-edge security measures in place.
CoinGeek's 5th Conference will be live streamed (Feb 20 & 21)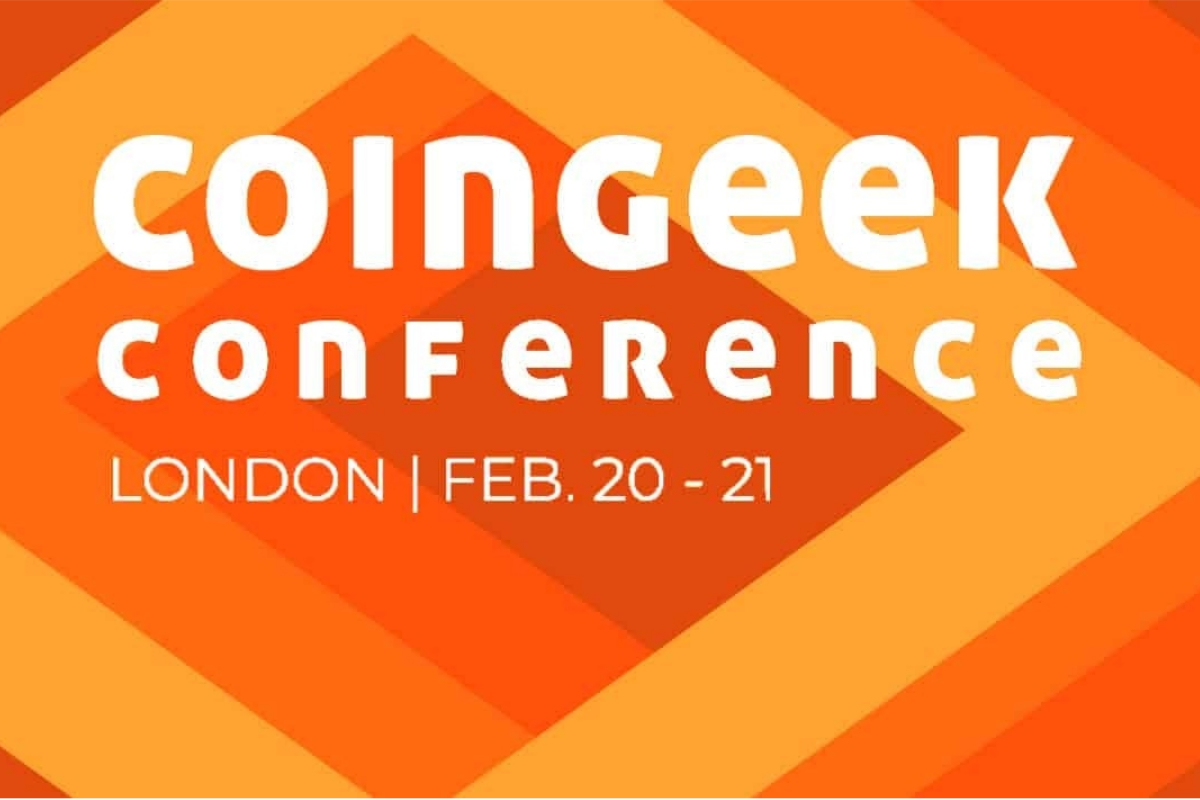 Reading Time:
< 1
minute
Since the last CoinGeek Conference (Seoul, October 2019) Bitcoin SV now has consistently more transactions than BTC and with the recent Genesis upgrade has almost limitless scalability…BSV currently has the record for largest blocks mined on public.
BSV is the only blockchain project massively scaling to support high transaction volume, keep fees super low to enable micro-payments and micro-transactions, and provide bigger data capacity for enterprise uses.
The conference will highlight the stunning growth of the Bitcoin SV (BSV) ecosystem, the fastest growing blockchain ever, and its ability to enable enterprise applications for banking, gaming, social media, supply chain, healthcare, artificial intelligence and more.
As a result more than 800 delegates will be heading to Old Billingsgate in London to hear the likes of globally renowned economist and author George Gilder, Fundstrat's Tom Lee, Swiss National Bank's Thomas Moser and Wikipedia Founder Jimmy Wales all with differing opinions and visions for the future of blockchain technology.
We will also have presentations from BitCoin creator Dr Craig Wright, Cryptographer Ian Grigg and many others who are building solutions on the Bitcoin SV blockchain right now. Both days will be hosted by the irrepressible Jimmy Nguyen, Founding President of the Bitcoin Association.
If you can't make it to London you will miss Calvin Ayre's after party but you don't need to miss any of the speakers. The live stream will be open for business in both Chinese and English on the CoinGeek London homepage.
Bitcasino.io champions crypto-community in #teamtrees movement donating over $100k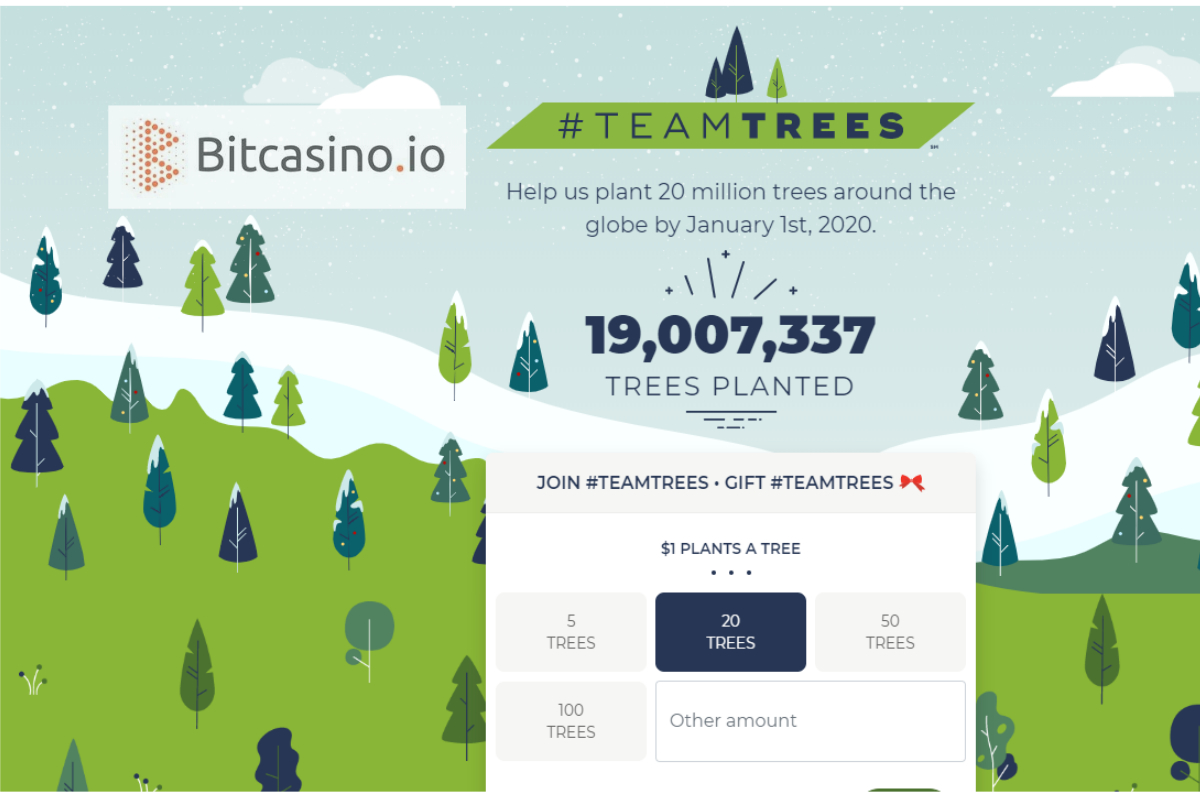 Reading Time:
2
minutes
Bitcasino.io, the pioneering online Bitcoin casino, has pledged 101,010 trees (at $1 per tree) to the viral #teamtrees movement which gained traction after pledging to plant 20 million trees by the beginning of 2020.
Through the month of November, Bitcasino's players were able to seize the opportunity and donate their unused Loyalty Club points to the worthy cause, all contributions were then matched, Bitcoin-for-Bitcoin by the Bitcasino team.
Donations came in at just over 100k, generously placing the Bitcasino community beside the likes of Twitter CEO Jack Dorsey on the #teamtrees donation list.
Despite the campaign's virality, only a few medium-sized tech companies have stepped up to the challenge, meanwhile, Bitcasino.io remains the first and only organisation of its kind to endorse the cause.
Not to miss a further opportunity to recognise their tech roots and plant more trees, Bitcasino's team boosted the donation to $101,010, an easily recognisable binary number to tech and crypto enthusiasts alike.
Tauri Tiitsaar, Director of Casino, said: "It's astonishing to see just how generous our players are, and we are happy to have been able to represent the crypto community in the #TeamTrees movement.
"By making just a small addition to our loyalty club, we were able to have such a big impact on a global cause, and want to take this as an opportunity to challenge others in our industry and community to stand together with us in raising awareness on the important topic of climate change."
Started by American YouTuber MrBeast and quickly becoming one of the biggest fundraising challenges social media has ever seen, the #TeamTrees campaign has received donations from people all over the world, including a multitude of social media influencers and big-name entrepreneurs, including Jeffree Star, Pewdiepie and Elon Musk.
With 2019 drawing to a close, the campaign has passed the 17 million mark, with its goal already well in reach.
To learn more about the #teamtrees movement and join forces with us in planting 20 million trees by the new year, visit teamtrees.org.
Iranian Government Proposes for New Cryptocurrency Mining Regulations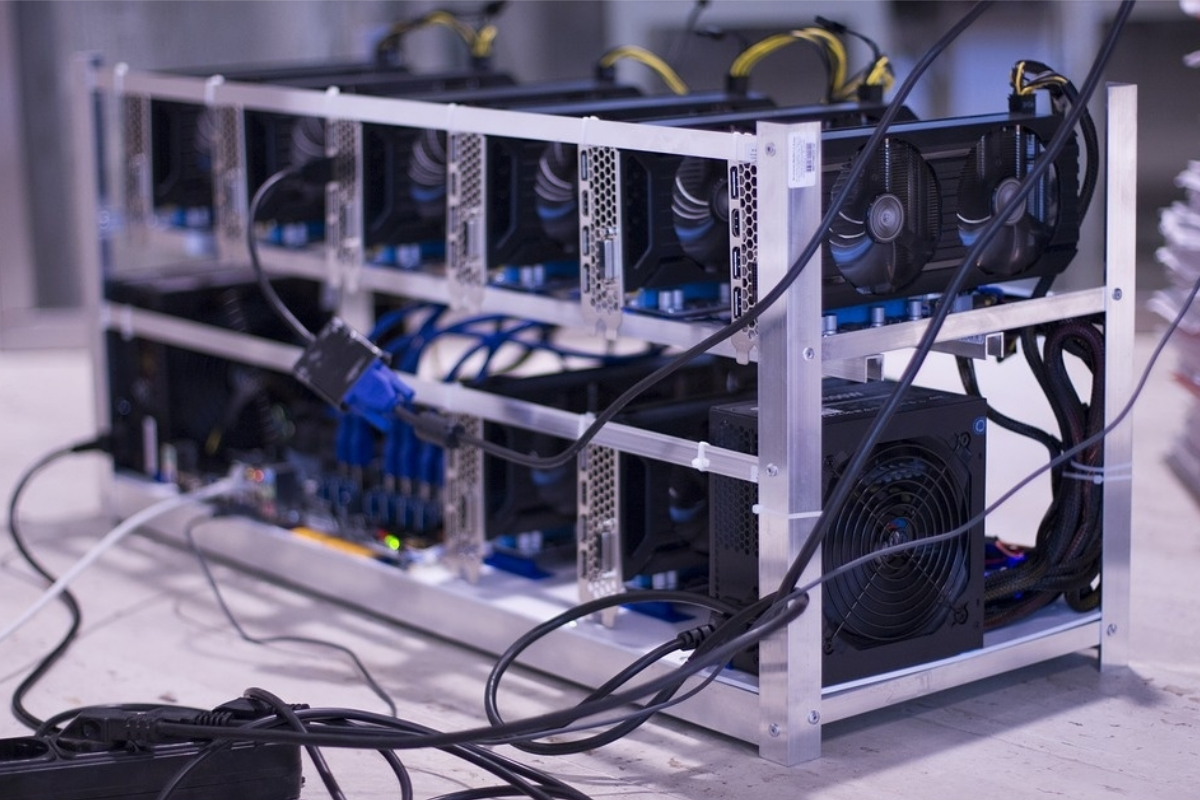 Reading Time:
< 1
minute
The Cabinet of Iran has proposed for new cryptocurrency mining regulations in Iran, which include annual licensing for cryptocurrency miners.
Based on the proposal, licensed and registered cryptocurrency miners will be required to submit information such as their list of business activities, the predicted value of their investments, current employment status, rental agreements for the space itself, value of their mining equipment and the duration of the mining project. The license will need to be renewed every year.
The Iranian mining industry has grown dramatically over the past two years. One anonymous source in Tehran told CoinDesk that most miners he knows are "under the radar" and import equipment through the black market, without paying taxes.
The Central Bank of Iran finally recognised the grassroots industry and promised a lawful licensing procedure in July 2019. The pending proposal was approved by Reza Rahmani, Iran's Minister of Industry, Mine and Trade. The Iranian mining licenses would only apply to miners with equipment that requires 30 kilowatts, which might exclude homemade mining equipment or small operations.
"It's obvious that the power industry here in Iran, it's not a private business, it's from the government. They need to figure out how to balance mining [operations] so that they wouldn't harm the power grid. If there's a constant, a continuous consumption of electricity you can also make new power plants or assign power plants to this," an anonymous source said.