Bragg Gaming Group Announces Closing of Oryx Gaming Acquisition and Will Debut on the TSX Venture Exchange Under the Symbol 'BRAG'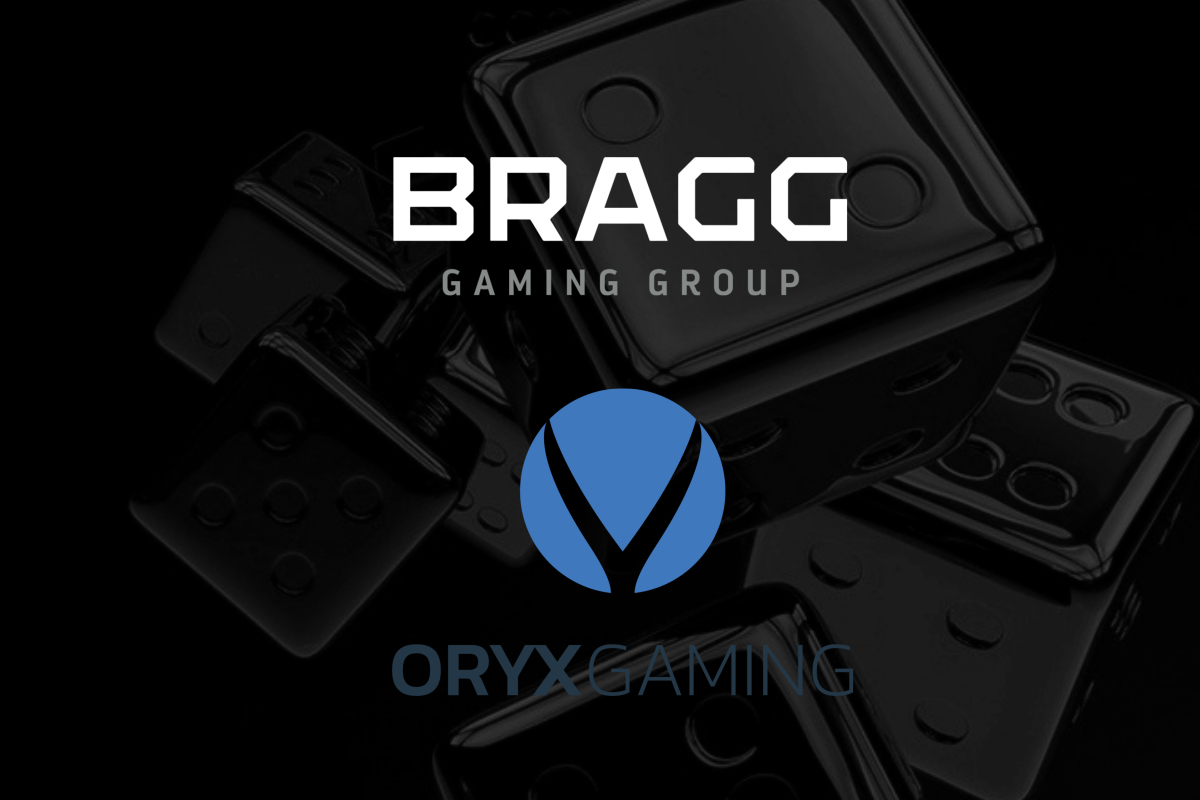 Reading Time:
4
minutes
Completion of the recently announced Oryx Gaming acquisition and rebranding to Bragg signals a new strategic direction for the former Breaking Data Corp.
Breaking Data Corp. (to be renamed Bragg Gaming Group Inc.) (TSXV: BKD) ("Bragg" or "the Company") will make its trading debut on the TSX Venture Exchange (the "TSXV") on December 27, 2018 under the ticker symbol "BRAG".  With the completion of the recently announced acquisition of Oryx Gaming International LLC ("Oryx"), the company formerly known as Breaking Data Corp. will now be known as Bragg Gaming Group Inc. The change represents a significant shift in strategic direction for the Company, including a new executive team and board of directors.
Bragg's new executive team will be led by renowned gaming executive Dominic Mansour as CEO, and will include CFO Ashkay Kumar. Matevz Mazij will remain as CEO of Oryx. Mr. Mansour will also join the Board of Directors of Bragg Gaming Group.
"We're taking the next step in the evolution of the Company," said Dominic Mansour, CEO of Bragg Gaming Group. "We have an elite team in place and we're already seeing success in our transformation into a next generation gaming group. The acquisition of Oryx has reinvigorated the business, with multiple new clients signing and going live since the announcement, including a momentous content partnership with GVC, one of the world's largest sports betting and gaming groups."
"We're also excited about the launch of our new GIVEMEBET platform," continued Mr. Mansour. "It just completed beta and is now live. We've initially launched in the UK market, and based on our very positive initial findings, we anticipate expanding GIVEMEBET in the near future."
Bragg will leverage this audience to increase overall media revenue and to introduce over 1.1 million of GIVEMESPORT's UK-based users, who also visit betting sites every month, to Bragg's betting site GIVEMEBET. Bragg has also sold the unprofitable AI division, saving over C$1.2 million annually, and has closed down its branded content division, Formation, realizing C$.75 million in annual cost savings. These changes are not expected to have an adverse impact on sales.
Release of Escrow Funds
Bragg now has funds on deposit previously held in escrow, resulting from the closing of a brokered best efforts private placement offering (the "Offering") of subscription receipts (each, a "Subscription Receipt"). On closing of the Offering, the Company issued a total of 27,058,802 Subscription Receipts at a price of C$0.51 per Subscription Receipt for gross proceeds of approximately C$13,800,000. The completion of the Offering was previously announced in a press release of the Company dated November 29, 2018.
The Amalgamation and Oryx Acquisition Details
On December 20, 2018, the Company completed the acquisition of AA Acquisition Group Inc. ("AAA") effected via a "three-cornered amalgamation" of AAA with a wholly-owned subsidiary of the Company (the "Amalgamation"). On closing of the Amalgamation, the Company acquired of all of the issued and outstanding securities of AAA in exchange for the issuance to AAA shareholders of 20,999,994 common shares of the Company on a pro-rata basis. Upon completion of the Amalgamation, the amalgamated entity continued under the corporate name "Bragg Oryx Holdings Inc." with all of the property, rights, privileges and assets of AAA.
AAA is a special purpose vehicle incorporated on April 12, 2018 under the Business Corporations Act (Ontario), with the primary purpose of acquiring the share capital, trade and assets of Oryx and its two wholly-owned subsidiaries – Oryx Gaming Ltd., a company incorporated in Malta on March 11, 2013, and Oryx razvojne stortive d.o.o, a company incorporated in Slovenia on April 4, 2014.
On December 20, 2018, AAA acquired all of the issued and outstanding membership interests of Oryx (the "Oryx Acquisition") for consideration in the aggregate of €7.5 million in addition to earn-out payments, as follows:
(i) After the first year following the Oryx Acquisition, a payment equal to 8 times 33% of the EBITDA of Oryx for that first year, subject to Oryx having achieved EBITDA of at least EUR2 million; and
(ii) After the second year following the Oryx Acquisition, a payment equal to 8 times 33% of the EBITDA of Oryx for that second year, subject to Oryx having achieved EBITDA of at least EUR3 million. The earn-out payments will be partly satisfied by cash and partly by the issuance of common shares of the Company based on the 60 day volume weighted average price of the shares on the TSXV, provided that the maximum number of common shares of the Company to be issued for the first earn-out payment will be two (2) million common shares of the Company and for the second earn-out payment will be two and a half (2.5) million common shares of the Company.
As a result of the Oryx Acquisition and the Amalgamation, the Company will carry on the business previously carried on by Oryx.
Shares for Debt
The Company has settled certain debts with directors and officers of the Company by the issuance of 1,128,386 common shares of the Company at an issuance price of $0.51 per share. The debts include unpaid directors and management fees, as well as severance expense for a departing officer. This issuance of shares was approved by disinterested shareholder approval at the Company's shareholder meeting held on November 9, 2018.
About Bragg Gaming :
Bragg Gaming Group is a next generation gaming group, formed by a group of gaming industry veterans. Built on the foundation of the recently acquired Oryx, a turn-key gaming solution provider in a significant growth stage, Bragg will focus on the newly emerging area of legalized U.S. sports betting and the burgeoning e-sports industry, paving the way to become a global leader in the new gaming frontier.
Jason Yee Appointed as Quanta CFO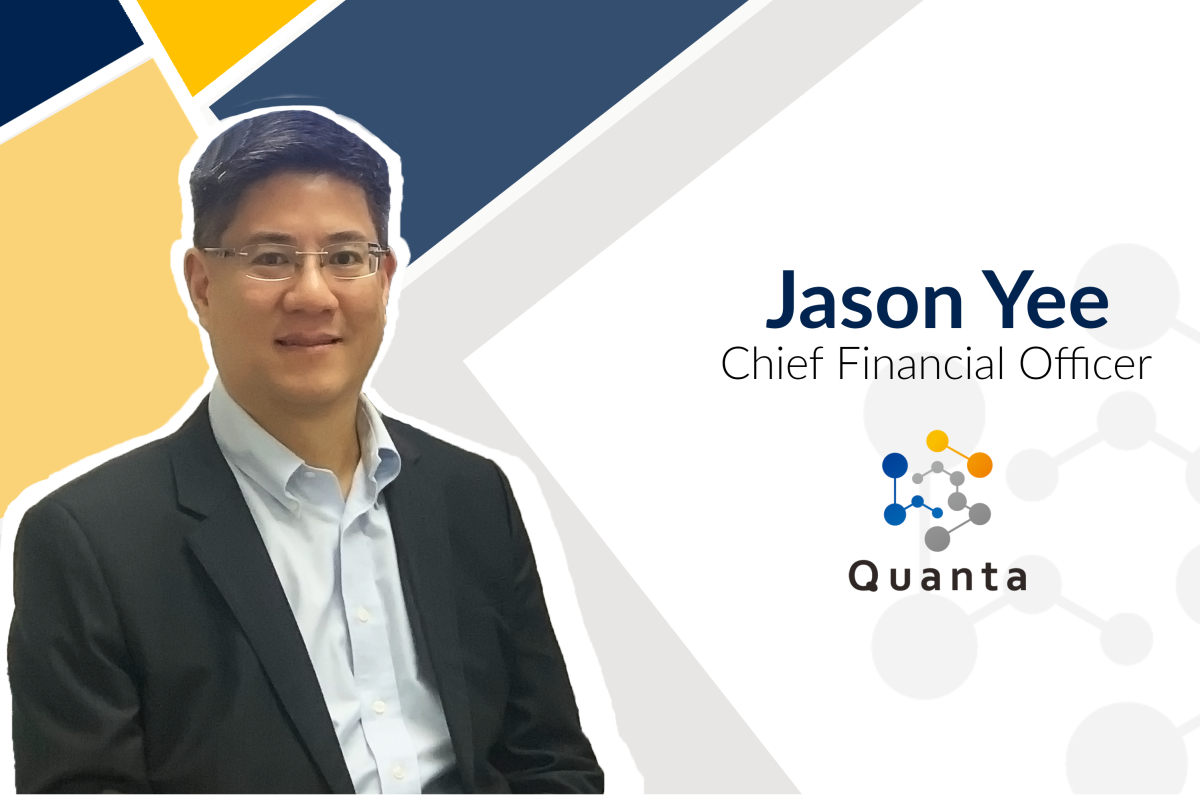 Reading Time:
2
minutes
Quanta is delighted to announce the appointment of Jason Yee as the company's new Chief Financial Officer.
This key appointment comes as a direct result of the strategic review undertaken by Dynamic Partners. The review highlighted the need for an experienced CFO with knowledge and understanding of blockchain and cryptocurrency, as well as expertise in business transformation. The Quanta board immediately acted upon this and found the ideal candidate in Jason.
Quanta's CEO, Harmen Brenninkmeijer commented: "This is a key appointment for the business as we expand our efforts towards becoming the leading provider of blockchain solutions for gaming. Jason is the ideal candidate, with a distinguished financial background and several years of experience in the blockchain industry, which is invaluable. Jason joins the Quanta team at an exciting time as the business gears up to expand its reach and establish new customers and partnerships in emerging markets."
Jason said: "I'm excited to be joining Quanta at such a formative point in the development of the company. I am looking forward to contributing to the company's success as a leader in the blockchain gaming space, pioneering the usage of blockchain in the gaming industry, and I am sure that this next year is going to be a hugely positive one for Quanta."
Jason graduated with BCom and MBA degrees from the University of Toronto, and is qualified as a Certified Public Accountant in Canada, USA, and Hong Kong. He has over 25 years of banking experience with large financial institutions, including BNP Paribas, JP Morgan, and Morgan Stanley. His roles have included controllership, regulatory reporting, cost management, financial reporting, performance and sales reporting, business transformation, and as a finance head across the Asian region. He has experience with other initiatives (most notably blockchain and digital transformation), including restructuring both within an organization and via external strategic alliances to ensure viability of operations and profitability from a stakeholder's perspective.
Red Tiger goes live with SoftSwiss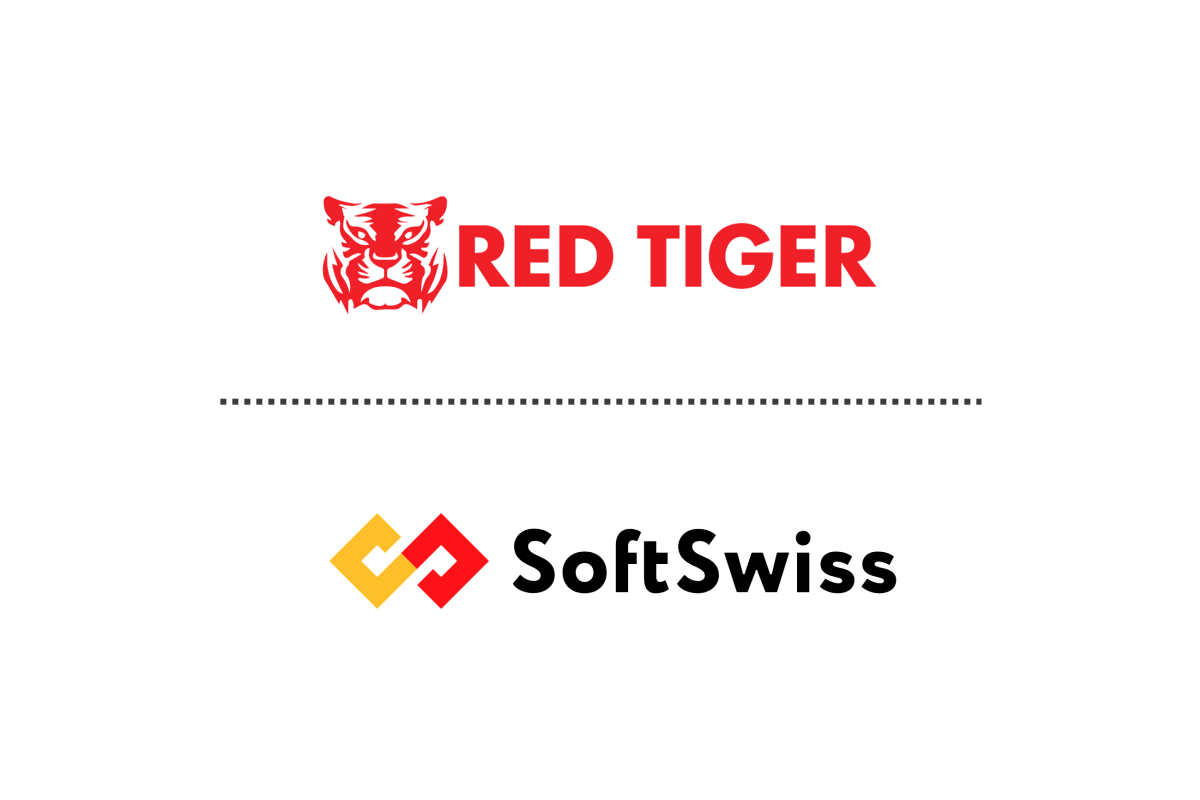 Reading Time:
< 1
minute
Online casino platform gains access to games developer's portfolio
Red Tiger has gone live with SoftSwiss in a move that sees the supplier's entire portfolio integrated onto the gaming platform.
Red Tiger's award-winning products can now be enjoyed by players at SoftSwiss's major brands, including N1casino, Playamo and Spinia.
The MGA-licenced platform now includes a range of classic Red Tiger slot titles such as Pirates' Plenty – Battle for Gold and Dragon's Luck, along with the supplier's popular daily and hourly jackpots.
Red Tiger CEO Gavin Hamilton said: "It's great to go live with SoftSwiss, a platform which provides cutting-edge iGaming technology and works with a wide range of leading casino brands.
"We pride ourselves in creating immersive entertainment experiences and have no doubt that our collection will perform well with players on the platform."
SoftSwiss CCO, Max Trafimovich, said: "Red Tiger is a highly respected supplier with a track-record of excellence, so we are delighted to have them on-board.
"Our aim at SoftSwiss is to give our customers access to the best content on the market and this new selection of premium quality games will make a strong addition to our offering."
Game Payment Technology raise international profile at ICE London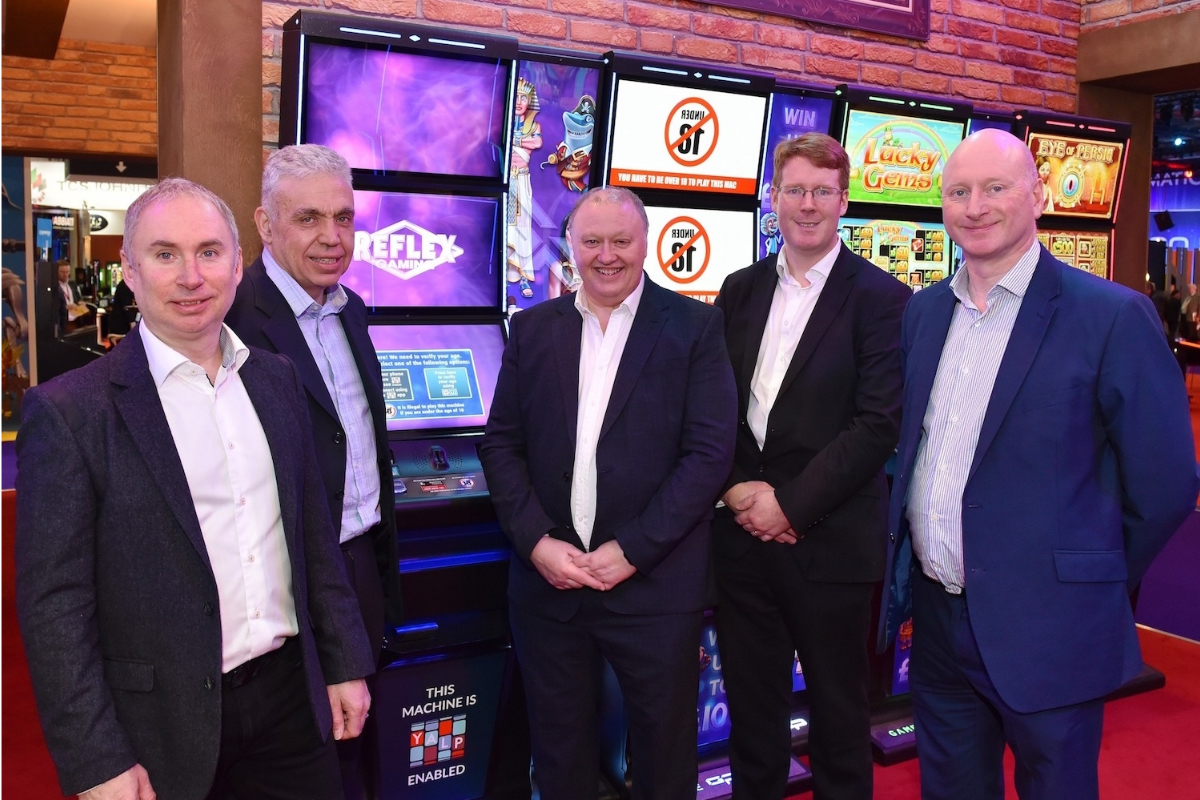 Reading Time:
2
minutes
Game Payment Technology (GPT), the UK developed cashless payments app, launched its international marketing campaign with a successful debut appearance at ICE London.  The result of a joint venture between bacta and Polar Moment, GPT's appearance at ICE London resulted in positive interest from gaming organisation's based in Spain, United States, France and Holland as well as a meeting with representatives from the DCMS, which was described by bacta's Robert Gibb as being 'both productive and encouraging.'
Expanding on GPT's ICE London experience, Gibb stated: "It's been a key part of the business plan to explore opportunities to introduce the app to businesses operating outside of the UK and in the process seek to develop additional revenue streams to support bacta and its members. In that respect ICE London, which attracts over 100 nationalities, is the perfect platform.
"We met with representatives from several countries and our entire time was spent demonstrating how the app works and explaining how it has been built around a commitment to social responsibility. There's no doubt that ICE delivers a new audience and is about making contacts for the future. From the feedback we received it's clear that GPT provides solutions that cut across cultures and jurisdictions. It was also very valuable to be able to spend some time with representatives from the DCMS and keep them updated on the project and the significant progress that has been made. We are very grateful to the team at Reflex for allowing us to share their stand space and extremely happy to start the year with successful appearances first at EAG and then ICE London."
The GPT app is undergoing its first live tests following completion of a payment acquiring agreement with one of the top three UK acquirers, a nationally recognised brand. It represents the first such deal with a Tier 1 UK bank for cashless gaming in pubs and other venues and is a testament of the acquirer's confidence in GPT's business plan, product credentials, financial structure, and the team's ability to manage a gambling e-wallet.