Bragg Gaming Group Announces Closing of Oryx Gaming Acquisition and Will Debut on the TSX Venture Exchange Under the Symbol 'BRAG'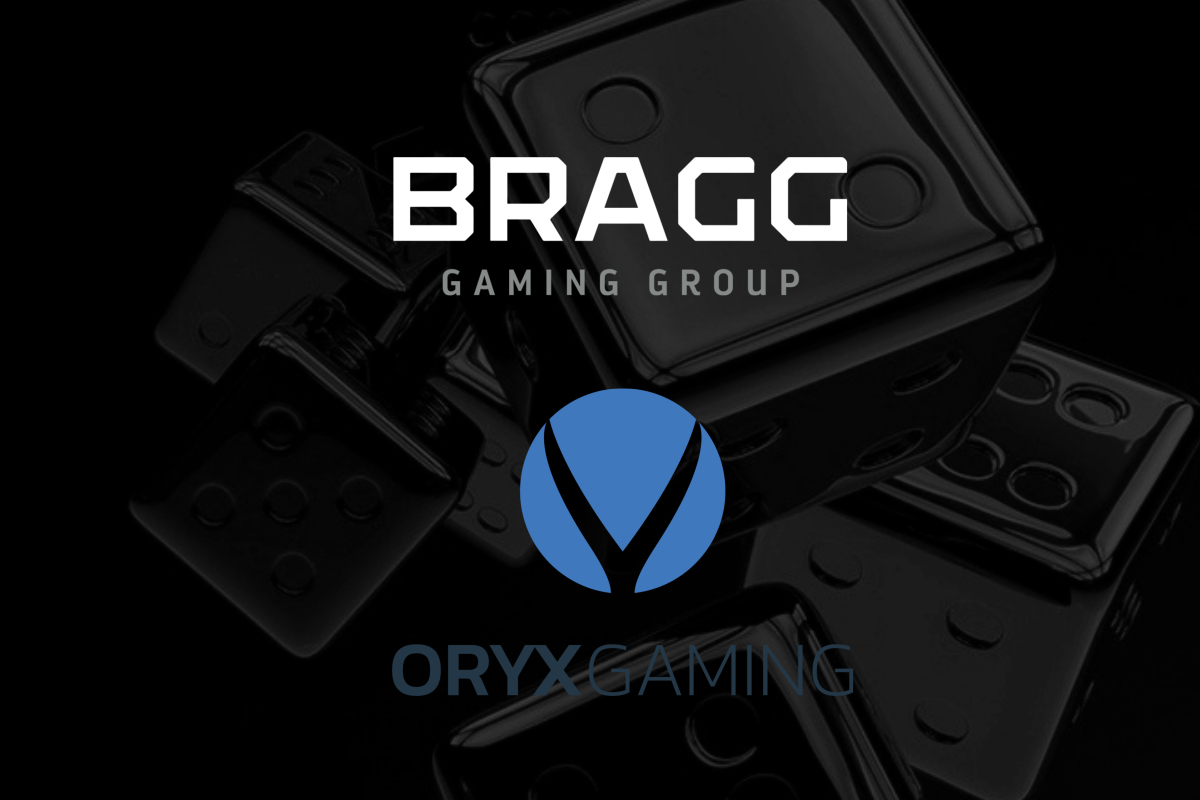 Reading Time:
4
minutes
Completion of the recently announced Oryx Gaming acquisition and rebranding to Bragg signals a new strategic direction for the former Breaking Data Corp.
Breaking Data Corp. (to be renamed Bragg Gaming Group Inc.) (TSXV: BKD) ("Bragg" or "the Company") will make its trading debut on the TSX Venture Exchange (the "TSXV") on December 27, 2018 under the ticker symbol "BRAG".  With the completion of the recently announced acquisition of Oryx Gaming International LLC ("Oryx"), the company formerly known as Breaking Data Corp. will now be known as Bragg Gaming Group Inc. The change represents a significant shift in strategic direction for the Company, including a new executive team and board of directors.
Bragg's new executive team will be led by renowned gaming executive Dominic Mansour as CEO, and will include CFO Ashkay Kumar. Matevz Mazij will remain as CEO of Oryx. Mr. Mansour will also join the Board of Directors of Bragg Gaming Group.
"We're taking the next step in the evolution of the Company," said Dominic Mansour, CEO of Bragg Gaming Group. "We have an elite team in place and we're already seeing success in our transformation into a next generation gaming group. The acquisition of Oryx has reinvigorated the business, with multiple new clients signing and going live since the announcement, including a momentous content partnership with GVC, one of the world's largest sports betting and gaming groups."
"We're also excited about the launch of our new GIVEMEBET platform," continued Mr. Mansour. "It just completed beta and is now live. We've initially launched in the UK market, and based on our very positive initial findings, we anticipate expanding GIVEMEBET in the near future."
Bragg will leverage this audience to increase overall media revenue and to introduce over 1.1 million of GIVEMESPORT's UK-based users, who also visit betting sites every month, to Bragg's betting site GIVEMEBET. Bragg has also sold the unprofitable AI division, saving over C$1.2 million annually, and has closed down its branded content division, Formation, realizing C$.75 million in annual cost savings. These changes are not expected to have an adverse impact on sales.
Release of Escrow Funds
Bragg now has funds on deposit previously held in escrow, resulting from the closing of a brokered best efforts private placement offering (the "Offering") of subscription receipts (each, a "Subscription Receipt"). On closing of the Offering, the Company issued a total of 27,058,802 Subscription Receipts at a price of C$0.51 per Subscription Receipt for gross proceeds of approximately C$13,800,000. The completion of the Offering was previously announced in a press release of the Company dated November 29, 2018.
The Amalgamation and Oryx Acquisition Details
On December 20, 2018, the Company completed the acquisition of AA Acquisition Group Inc. ("AAA") effected via a "three-cornered amalgamation" of AAA with a wholly-owned subsidiary of the Company (the "Amalgamation"). On closing of the Amalgamation, the Company acquired of all of the issued and outstanding securities of AAA in exchange for the issuance to AAA shareholders of 20,999,994 common shares of the Company on a pro-rata basis. Upon completion of the Amalgamation, the amalgamated entity continued under the corporate name "Bragg Oryx Holdings Inc." with all of the property, rights, privileges and assets of AAA.
AAA is a special purpose vehicle incorporated on April 12, 2018 under the Business Corporations Act (Ontario), with the primary purpose of acquiring the share capital, trade and assets of Oryx and its two wholly-owned subsidiaries – Oryx Gaming Ltd., a company incorporated in Malta on March 11, 2013, and Oryx razvojne stortive d.o.o, a company incorporated in Slovenia on April 4, 2014.
On December 20, 2018, AAA acquired all of the issued and outstanding membership interests of Oryx (the "Oryx Acquisition") for consideration in the aggregate of €7.5 million in addition to earn-out payments, as follows:
(i) After the first year following the Oryx Acquisition, a payment equal to 8 times 33% of the EBITDA of Oryx for that first year, subject to Oryx having achieved EBITDA of at least EUR2 million; and
(ii) After the second year following the Oryx Acquisition, a payment equal to 8 times 33% of the EBITDA of Oryx for that second year, subject to Oryx having achieved EBITDA of at least EUR3 million. The earn-out payments will be partly satisfied by cash and partly by the issuance of common shares of the Company based on the 60 day volume weighted average price of the shares on the TSXV, provided that the maximum number of common shares of the Company to be issued for the first earn-out payment will be two (2) million common shares of the Company and for the second earn-out payment will be two and a half (2.5) million common shares of the Company.
As a result of the Oryx Acquisition and the Amalgamation, the Company will carry on the business previously carried on by Oryx.
Shares for Debt
The Company has settled certain debts with directors and officers of the Company by the issuance of 1,128,386 common shares of the Company at an issuance price of $0.51 per share. The debts include unpaid directors and management fees, as well as severance expense for a departing officer. This issuance of shares was approved by disinterested shareholder approval at the Company's shareholder meeting held on November 9, 2018.
About Bragg Gaming :
Bragg Gaming Group is a next generation gaming group, formed by a group of gaming industry veterans. Built on the foundation of the recently acquired Oryx, a turn-key gaming solution provider in a significant growth stage, Bragg will focus on the newly emerging area of legalized U.S. sports betting and the burgeoning e-sports industry, paving the way to become a global leader in the new gaming frontier.
Zynga Poker Partners with Brad Garrett for "Celebrity Home Game"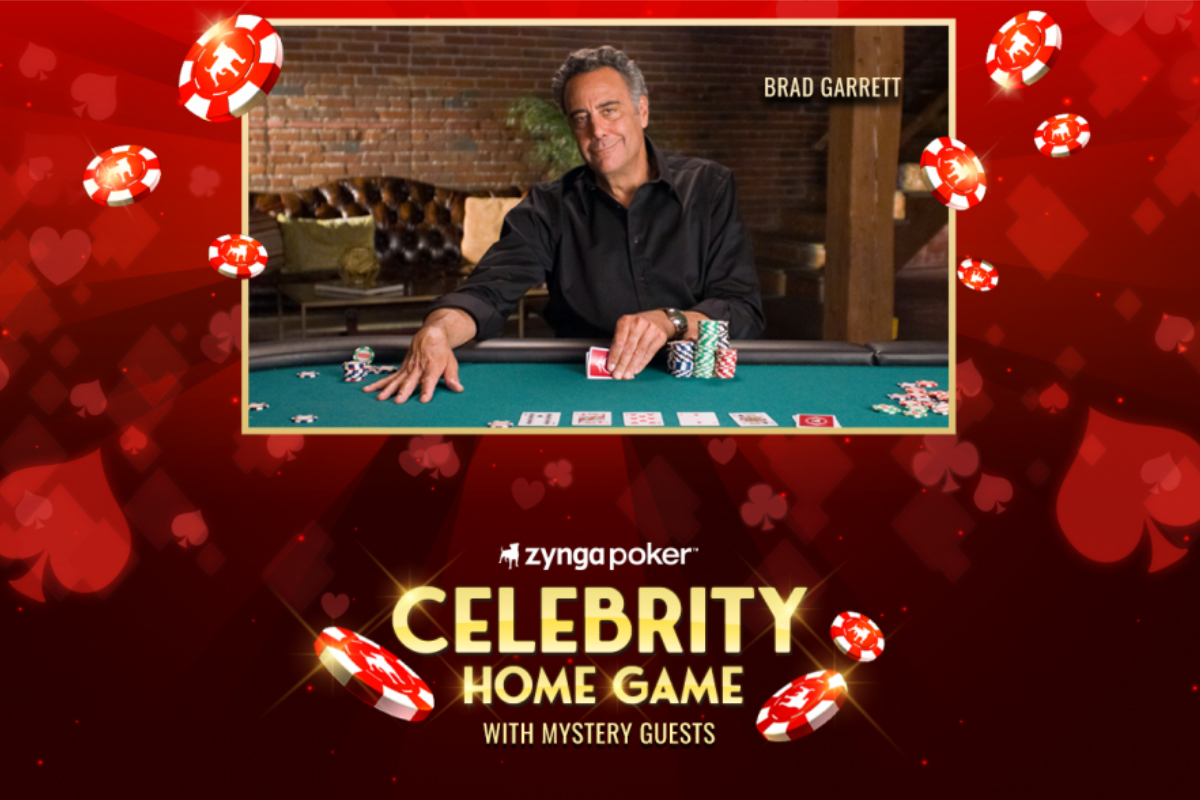 Reading Time:
1
minute
Mobile poker game Zynga Poker has partnered with Emmy Award winner Brad Garrett for a special "Celebrity Home Game" sweepstakes event.
By completing challenges daily in the Zynga Poker, two lucky players will win seats at a celebrity card game in Southern California, hosted by Garrett himself. Zynga will donate up to $100,000 to the Maximum Hope Foundation, a non-profit organisation founded by Garrett that provides financial stability for parents of children diagnosed with life-limiting conditions.
"What I love about Zynga Poker is that you can practice your game without having to worry about your 'tells' or poker table etiquette – it's just about the cards. I can make a sincere pledge to the winners of this sweepstakes – when you're at my Home Game, we'll be playing by these same rules. Check your poker face at the door, and get ready to have some fun," Brad Garrett said.
"Poker isn't a game of chance – it's all about showmanship and skill, and that's something Brad Garrett has in spades – no matter what he says. We're proud to bring our players an opportunity to participate in a once-in-a-lifetime poker night, hosted by a legend in comedy and a hero to families in need. Now our players have the opportunity to show off their skills and prove that lady luck plays favorites," Bernard Kim, Zynga's President of Publishing said.
Betsoft Partners with Wanabet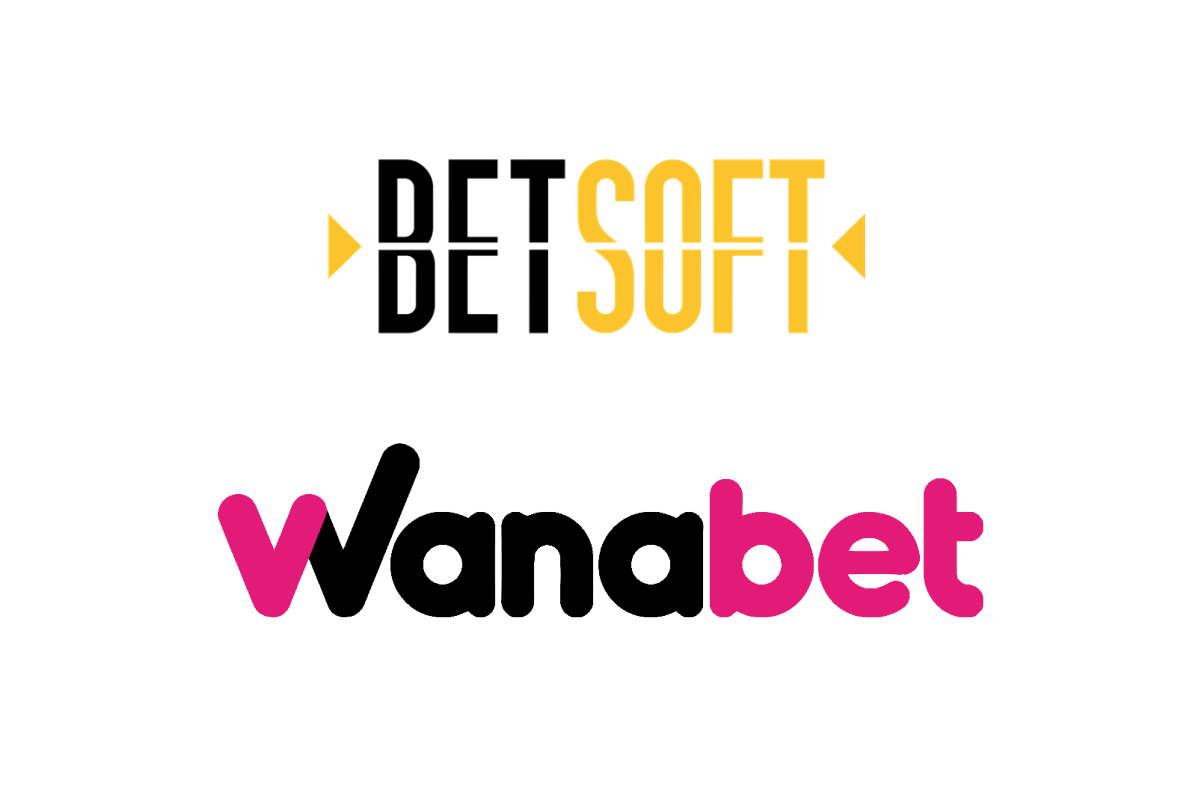 Reading Time:
1
minute
Casino content developer Betsoft Gaming has partnered with Wanabet. As per the deal, Betsoft's full portfolio of award-winning slot games will be available to Wanabet's extensive Spanish customer base.
The deal will also enhance Betsoft's reach in the regulated Spanish market, after the supplier recently signed a similar deal with Casino Gran Madrid.
"We are delighted to partner with Wanabet, who are one of the most exciting brands in the rapidly growing Spanish market. We continue to develop high-level slot content that is suitable for regulated markets, and we look forward to a long and successful partnership," Francesca Raniolo, Sales Executive of Betsoft Gaming said.
"We are thrilled to be able to offer Betsoft's considerable portfolio of best performing slot games. Betsoft are at the forefront of developing unique and innovative content, and we are confident their titles will be a major hit with our customers," Cecilio Santiago, Head of Brand of Wanabet said.
Skyrocket Acquires The Games Company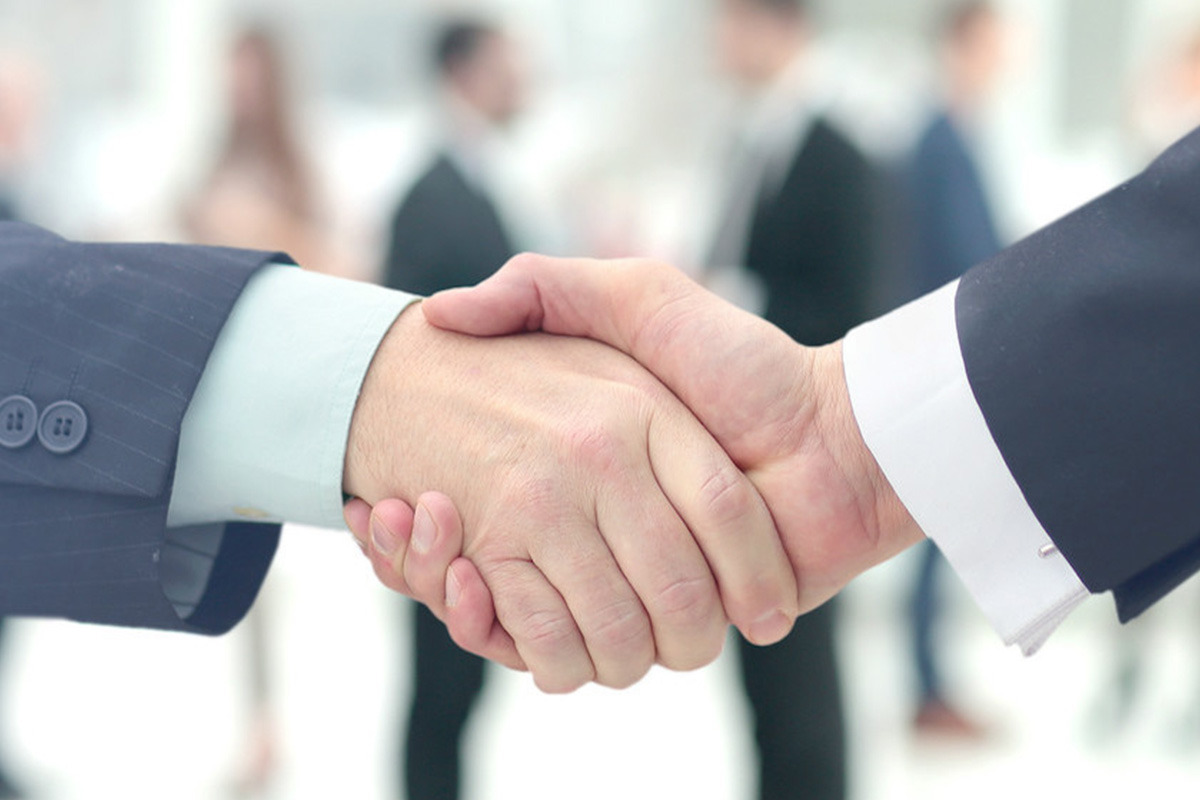 Reading Time:
1
minute
Skyrocket Entertainment has acquired casino games studio The Games Company for an undisclosed amount.
The studio's product portfolio comprises 10 games including Hippie Chicks, Cash Cowboy and Super 7 Wilds, which are available in the UK and markets served from Gibraltar, with several new launches scheduled for later in 2019.
"We're incredibly excited by our acquisition of The Games Company, which represents a major milestone for Skyrocket. TGC has a proven track record for developing and rolling out online games – it also has a pipeline of new integration opportunities and partnerships with online gaming operators so it's primed to expand recurring revenue," Sean O'Kelly, CEO of Skyrocket said.
"We're looking forward to working with Hans and the talented team at TGC to integrate Skyrocket's existing brands and IP. All of this strengthens Skyrocket's offering and reach and sets us up for rapid growth," Sean O'Kelly added.
"We are excited to have TGC aboard Skyrocket – this will significantly help broaden our reach in delivering exciting and standout games using our exclusive media rights through TGC's certified Remote Gaming Server and existing partnerships," Richard Clarke, COO of Skyrocket said.
Hans Winkelmann, the co-founder of TGC, will work alongside Skyrocket's senior management team as chief product officer to implement a revitalised business operations strategy.