MGM Resorts International Executive Uri Clinton Named President & COO Of New York's Empire City Casino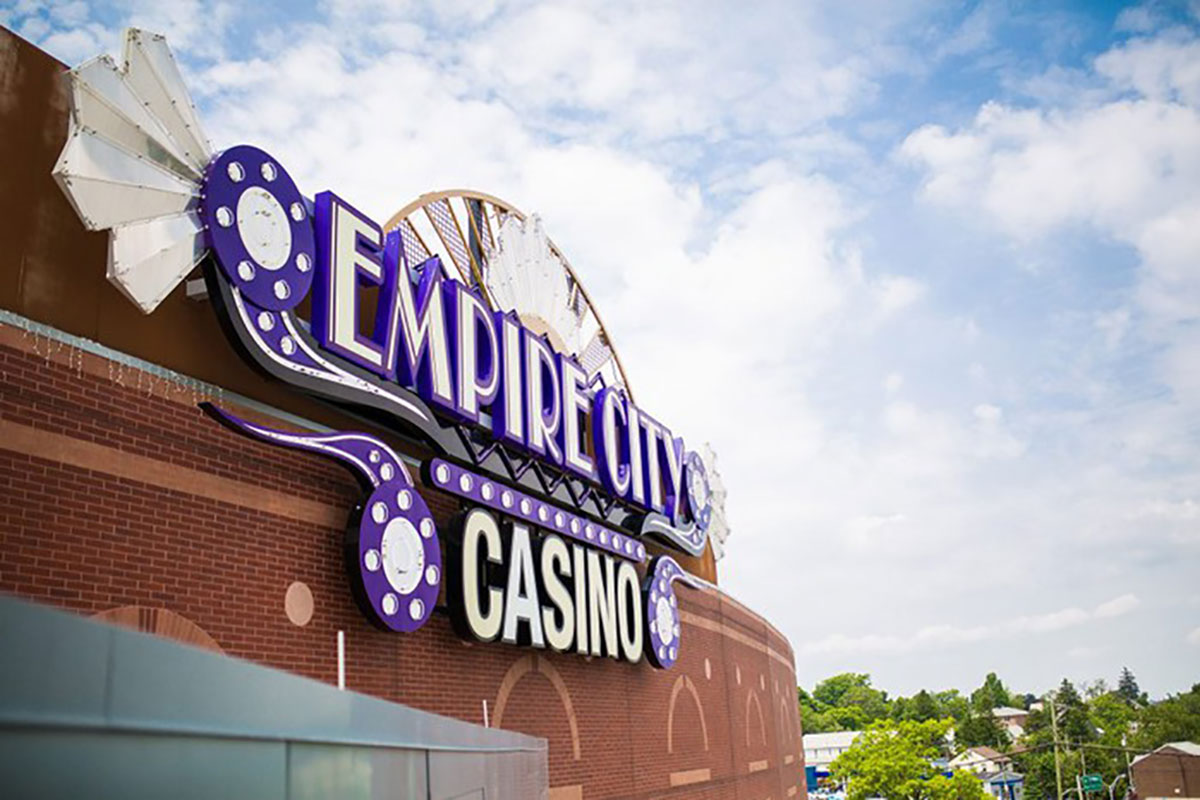 Reading Time:
2
minutes
Clinton will oversee daily operations at Yonkers resort, continue role in Company's Connecticut development efforts
MGM Resorts International (NYSE: MGM) ("MGM Resorts" or the "Company") announced today that it has appointed Uri Clinton President & Chief Operating Officer of Empire City Casino in Yonkers, New York.
In his new role, Uri will oversee daily operations at Empire City and provide strategic direction and leadership for the property. For the past several years, Uri has managed MGM Resorts' efforts to explore development opportunities in Connecticut and New York, and he will continue to do so.
"Uri's proven leadership and wide range of skills have been instrumental in the Company's development efforts in New York and Connecticut, and he will continue to build on those successes with this new role," said MGM Resorts President Bill Hornbuckle. "Empire City is already known for its world-class integrated gaming, racing and dining experience, and we are thrilled to welcome Empire City to the MGM Resorts family. We look forward to further solidifying MGM Resorts' presence as the entertainment leader on the East Coast and in the New York City region."
Uri joined MGM Resorts as Vice President and Deputy General Counsel in 2014 and was promoted to Senior Vice President and Legal Counsel in 2016. During this time, he provided legal advice and counseling on gaming jurisdictions before transitioning to Global Development in 2018. Prior to joining the Company, Uri held leadership roles in legal affairs with several companies, including Baha Mar, Ltd., Multimedia Games, Inc. and Caesars Entertainment Corporation.
Uri holds a bachelor's degree in political science from the University of Nevada, Las Vegas, received a juris doctorate from Gonzaga University School of Law and received a master's degree in Management from Vanderbilt University.
Uri will assume his new role at Empire City in January, upon closing of acquisition and completion of licensing requirements.
ABOUT EMPIRE CITY
Empire City Casino is one of the largest entertainment and gaming destinations in the northeast. Featuring 5,300 of the hottest slots, electronic three card poker, blackjack, craps, roulette, baccarat and sic bo, Empire City Casino also offers guests year-round harness racing and International simulcasting, live entertainment including the best party, tribute and Latin bands, comedy, New York'shottest DJ's, and more. A plethora of dining options will satisfy even the most discerning palate with Italian cuisine at Nonno's Trattoria; Dan Rooney's, a high-energy sports bar; Alley 810, a craft cocktail lounge with retro bowling lanes; and convenient delicious options at the International Food Court or Lil' Cocina. Visit Empire City Casino at Yonkers Raceway located at 810 Yonkers Avenue (off I-87 at Central Avenue) Yonkers, NY, Westchester County, open seven days a week from 10:00 a.m. to 6:00 a.m.Visit www.empirecitycasino.com or call 914.968.4200 for information.
Long Beach Police Bust Illegal Gambling Operations at a Residence in Cherry Avenue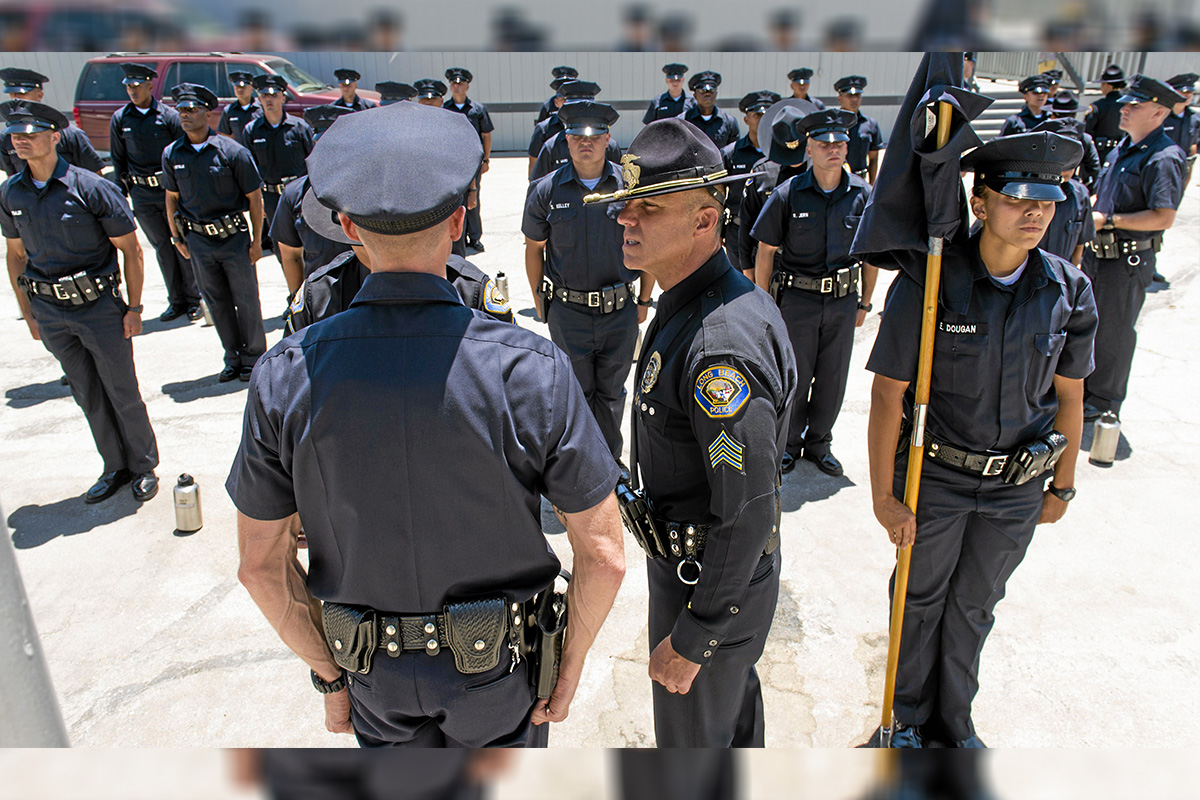 Reading Time:
1
minute
Long Beach Police have arrested three people for conducting illegal gambling operations at a residence in the 1400 block of Cherry Avenue. Officers also seized four large illegal gambling machines, four firearms, ammunition and approximately $2,000 in cash.
Roland A., 37, of Santa Ana, was arrested on suspicion of illegal possession of a firearm and illegal possession of ammunition. He was being held in jail on $35,000 bail.
Anh N., 29, of Fountain Valley, was arrested on suspicion of gambling stakes and was being held in lieu of $10,000 bail at the Long Beach City Jail. Rouet Nay, 46, of Long Beach, was arrested on suspicion of gambling stakes and was also being held in lieu of $10,000 bail at the Long Beach City Jail.
Breeders' Cup, Fanduel Group Announce Multi-Year Sponsorship Agreement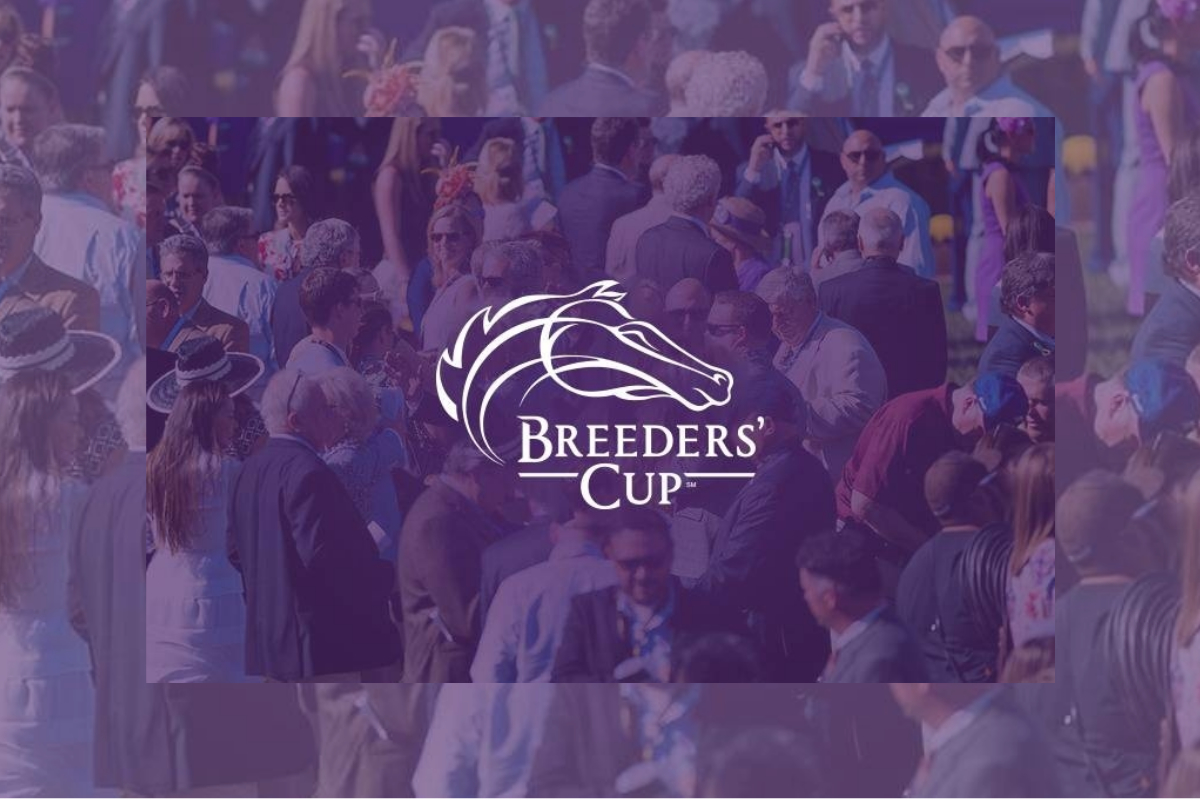 Reading Time:
4
minutes
Comprehensive Partnership Package Includes Title Sponsorship of TVG Breeders' Cup Juvenile and TVG Breeders' Cup Mile, Television Production, Cross-Promotion On FanDuel Platforms and Other Benefits
The Breeders' Cup, one of Thoroughbred racing's most prestigious international events, and FanDuel Group, the parent company of TVG, America's Horse Racing network and the largest advanced-deposit wagering (ADW) platform in the United States, today announced a comprehensive multi-year sponsorship agreement naming TVG and FanDuel the official Wagering Partners of the Breeders' Cup World Championships.
The agreement also gives TVG and FanDuel official partner status for four of its business units: Advanced-Deposit Wagering (TVG) as well as sports betting, daily fantasy sports and on-line casino, all of which operate under the FanDuel brand.
TVG will also become the name-in-title sponsor of the $2 million Breeders' Cup Juvenile (G1) and the $2 million Breeders' Cup Mile (G1) races, which comprise two of the 14 races of the 2019 Breeders' Cup World Championships, which will be held on November 1-2 at Santa Anita Park in Arcadia, California.
In addition, TVG will produce the Breeders' Cup Players' Show which is a live, wagering-focused telecast of the World Championships that is sent to simulcast outlets around the world. TVG will also provide enhanced pre-race promotion, coverage and recaps of Breeders' Cup Challenge Series races on TVG throughout the year.
TVG and FanDuel will receive official sponsor designation, commercial units and other promotional rights as part of NBC Sports coverage of the Breeders' Cup World Championships and will also be the Presenting Partner of NBCSN's "Betting the Breeders' Cup" show, which will air multiple times during Breeders' Cup week and include complete handicapping and analysis of the World Championships.
"We are excited to be back working with TVG and the FanDuel Group. TVG has been a long-time supporter of the Breeders' Cup and a good friend to the horse racing industry," said Craig Fravel, President and CEO of Breeders' Cup. "We are equally excited about putting the very best in international Thoroughbred racing in front of a new wave of sports bettors, and our partnership with TVG and FanDuel is a big part of that plan."
"We are looking forward to not only enhancing our ability to cover the Breeders' Cup races themselves but to devote more coverage and promotion to the lead-up through the Breeders' Cup Challenge Win and You're In Series," said Kip Levin, CEO of TVG and COO of FanDuel. "This is a great opportunity to bring horse racing and the Breeders' Cup front and center to our sports betting and daily fantasy customers and to introduce horse racing's championship event to the next generation of racing fans."
Breeders' Cup and the FanDuel Group will collaborate to promote the Breeders' Cup Challenge Series of qualifying races for the Breeders' Cup races, as well as special promotional executions surrounding the World Championships. In addition, FanDuel is developing DFS applications for horse racing and will promote Breeders' Cup to its database of DFS players across the US.
The $2 million TVG Breeders' Cup Juvenile is a race for 2-year-old males, run at 1 1/16 miles on the main track, which will culminate the "Future Stars Friday" program on Nov. 1 at Santa Anita that consists of five Breeders' Cup races for 2-year-olds. The winner of the Breeders' Cup Juvenile becomes the de facto early favorite for the 2020 Kentucky Derby.
The $2 million TVG Breeders' Cup Mile is a race for 3-year-olds and older, run at one mile on the turf course on Saturday, Nov. 2. The Mile annually draws the top mile runners from top flight international competition.
About FanDuel Group:
FanDuel Group is an innovative sports-tech entertainment company that is changing the way consumers engage with their favorite sports, teams, and leagues. The premier gaming destination in the United States, FanDuel Group consists of a portfolio of leading brands across gaming, sports betting, daily fantasy sports, advance-deposit wagering, and TV/media, including FanDuel, Betfair US, DRAFT, and TVG. FanDuel Group has a presence across 45 states and 8 million customers. The company is based in New York with offices in California, New Jersey, Florida, Oregon, and Scotland. FanDuel Group is a subsidiary of Flutter Entertainment plc, a leading international sports betting and gaming operator and a constituent of the FTSE 100 index of the London Stock Exchange.
About TVG:
Headquartered in Los Angeles, TVG, an affiliate of FanDuel Group, is one of the largest legal online gaming companies in the US, processing over $1 billion in horseracing wagers annually from over 30 states. TVG network airs races at over 150 racetracks worldwide and is among the most widely distributed horseracing networks in the world, operating TVG and TVG2 in more than 44 million US homes. The company has demonstrated its commitment to the racing industry, its horse owners, tracks and fans through sponsorship of several preeminent races including the TVG Pacific Classic and TVG Super Saturday. For more information about TVG, visit: tvg.com.
About Breeders' Cup;
The Breeders' Cup administers the Breeders' Cup World Championships, Thoroughbred racing's year-end Championships. The Breeders' Cup also administers the Breeders' Cup Challenge qualifying series, which provides automatic starting positions into the Championships races. The 2019 Breeders' Cup World Championships, consisting of 14 Graded Stakes with purses and awards totaling more than $30 million, will be held on November 1-2 at Santa Anita Park in Arcadia, Calif., and will be televised live by the NBC Sports Group.
Rush Street Launches Online Sports Bets and Casino Games on iOS Devices in Pennsylvania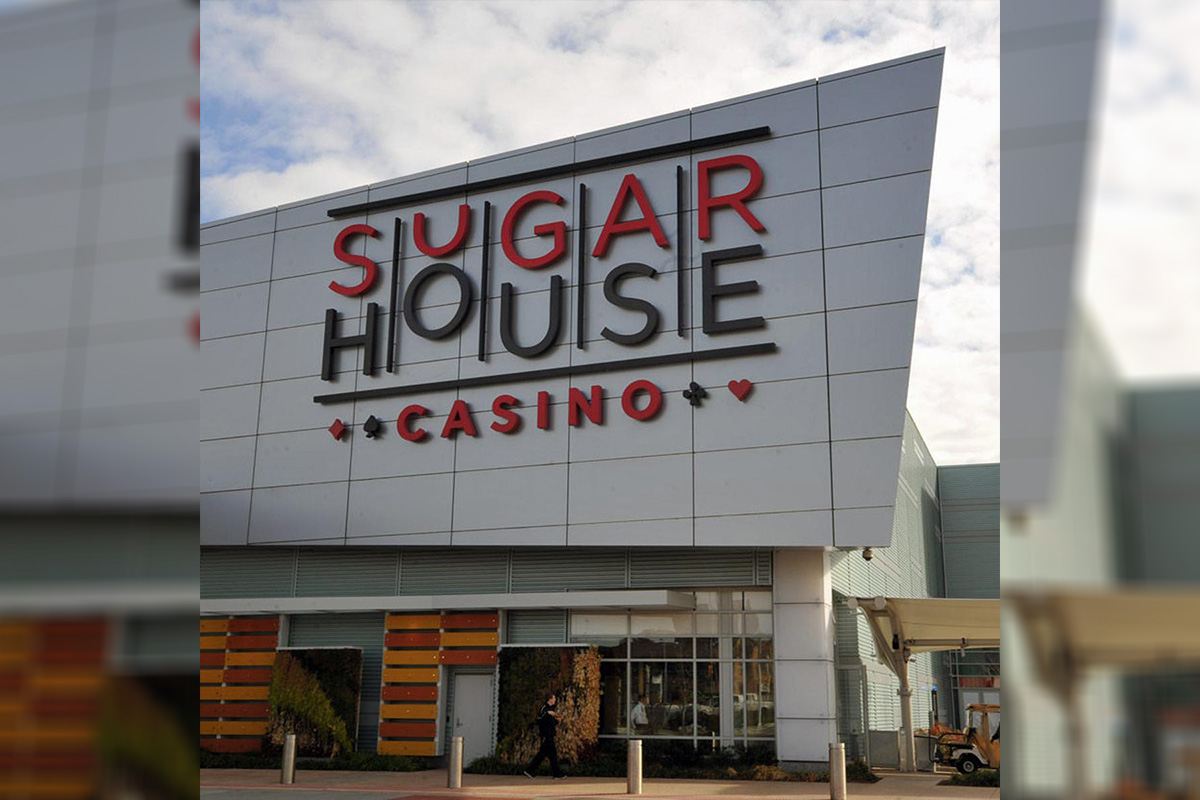 Reading Time:
1
minute
Rush Street Interactive has launched online sports bets and play casino games on iOS devices in Pennsylvania. Players are finally able to place online sports bets and play casino games on iOS devices, via Rush Street Interactive's BetRivers.com and PlaySugarHouse.com sites.
The launch has been facilitated by GeoGuard Location Validator, a new app launched through a partnership between GeoComply, a geolocation specialist.
"As we launch our casino site today, we are excited to offer Apple users a way to enjoy the innovative experiences we offer by betting from their mobile devices in Pennsylvania. We're pleased that players with Apple mobile devices will be able to use the mobile web to play with PlaySugarHouse.com," Richard Schwartz, president of Rush Street Interactive said.
"We are thrilled to be able to offer loyal users with Apple devices, such as iPhones, a way to get online and begin playing on our award-winning platform," Schwartz added.