Aristocrat launches tribal lottery games in Washington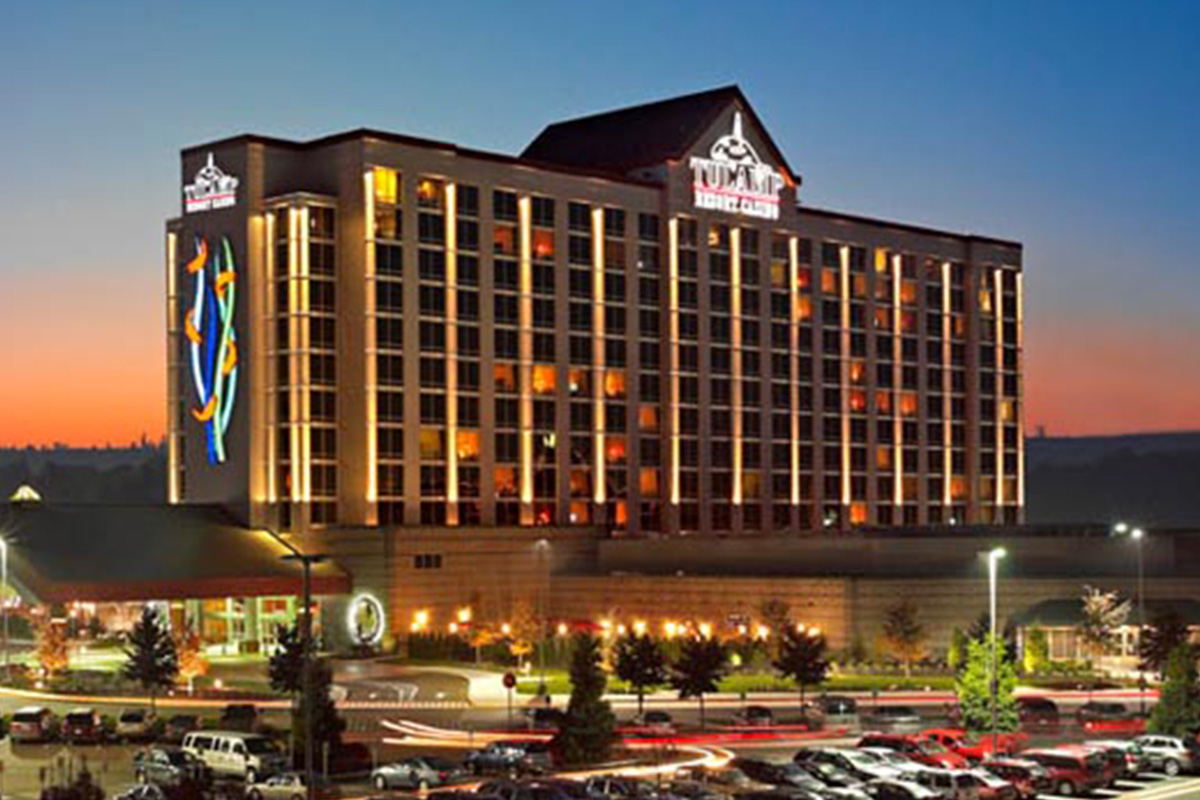 Reading Time:
1
minute
Aristocrat has launched its first ever Tribal Lottery System (TLS) games in the State of Washington at the Tulalip Resort Casino and Quil Ceda Creek Casino. TLS offers new games such as Birds of Pay™, Buffalo Gold Collection™, Wild Lepre'Coins™, and Wild Panda™ Gold.
The Tulalip Tribe of Washington is sponsoring Aristocrat's entry into the TLS market. That sponsorship allowed the company to sell its cabinets and games in the State.
"We are excited for the Tulalip/Aristocrat partnership and what it means to the Washington market. Aristocrat has established solid product performance and will bring a superior library of content for our guests' enjoyment," said Don Hegnes, Tulalip Resort Casino Slots Director.
"Tulalip Resort Casino and Quil Ceda Creek Casino are excited to be the first properties to introduce Aristocrat cabinets and games into the Washington market. Since the first install, our guests continue to embrace the product," said Belinda Hegnes, Quil Ceda Creek Casino Slots Director.
"We are very excited to bring these new games to Tulalip, Quil Ceda, and Washington State. We have worked diligently to create new games based on player-favourite titles that fully comply with TLS regulations, and we are grateful to The Tulalip Tribe of Washington for their sponsorship and encouragement throughout this process," said Siobhan Lane, Senior Vice President, Marketing and Gaming Operations.
The games are the first in a series of titles Aristocrat plans to bring to the State over the next year. "Our product road map is strong and includes many titles from our Core product portfolio that players enjoy. We are committed to the Washington market and are excited to support our customers with a wide range of player-favourite titles," said Lane.
Source: Aristocrat Technologies Inc.
Union Gaming Analytics to Evaluate Chicago Casino Feasibility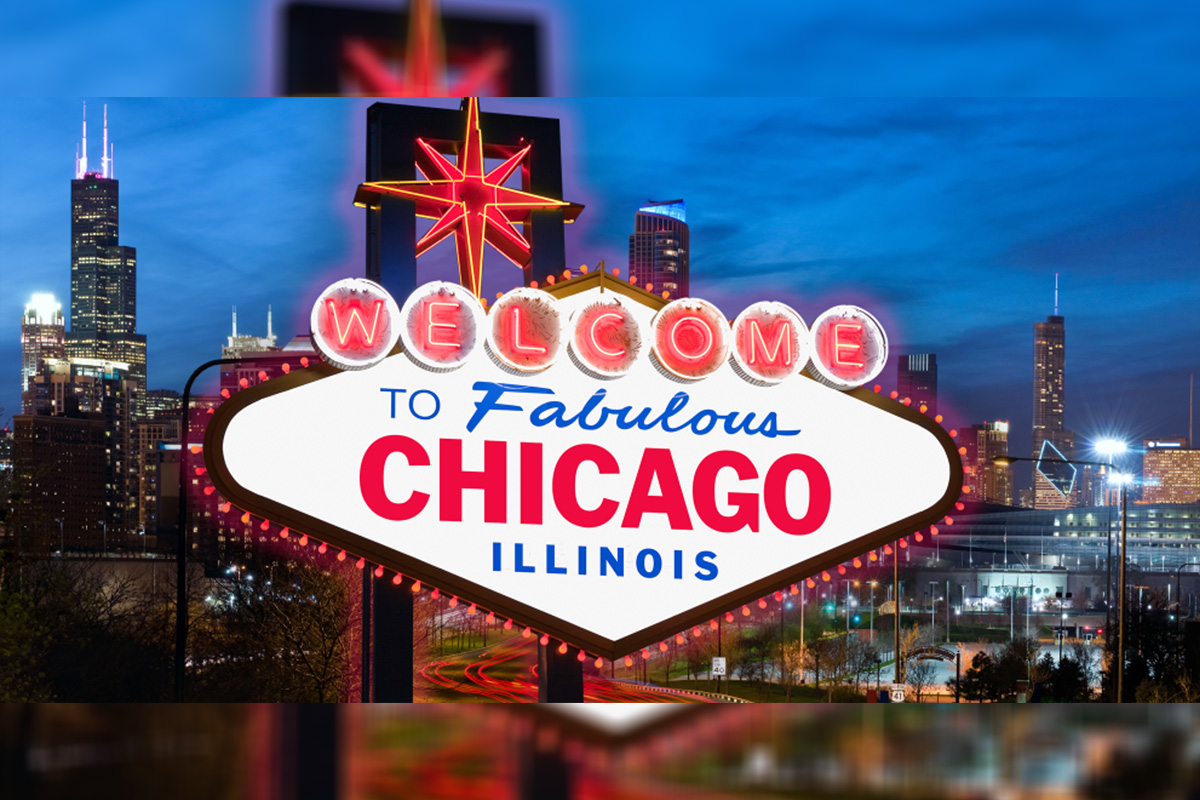 Reading Time:
1
minute
The Illinois Gaming Board has selected Union Gaming Analytics of Las Vegas to conduct a feasibility study for a casino in Chicago.
The study is required by the gambling expansion law which is signed by Gov. J.B. Pritzker last month. It is to generate revenue for a $45 billion capital improvement plan.
According to a Gaming Board spokesman, the contract will not exceed $100,000.
Union Gaming will present its study regarding the feasibility and ability to finance a casino in Chicago to Pritzker and Chicago Mayor Lori Lightfoot in August. Chicago will pay for the study.
Missouri Gaming Commission Considers Gaming Terminals as Illegal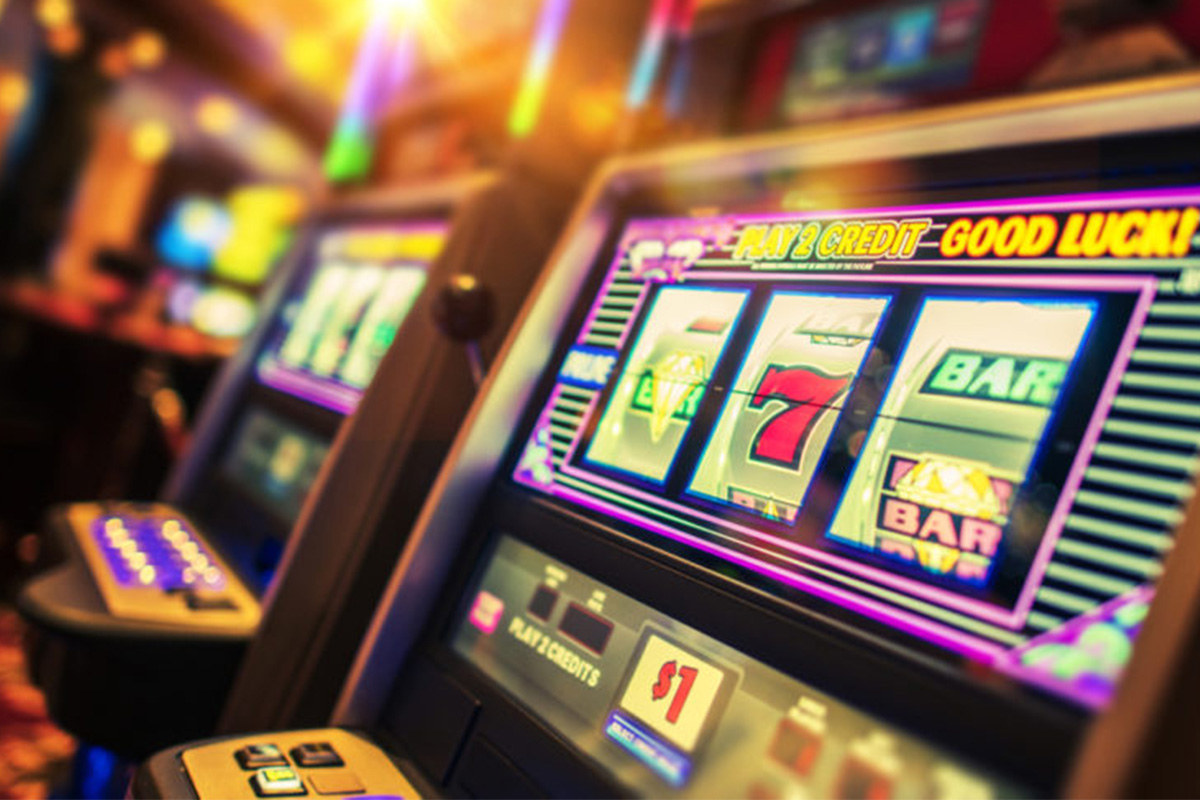 Reading Time:
1
minute
The Missouri Gaming Commission has deemed the gaming terminals illegal to slow the rapid-fire spread of untaxed and unregulated slot machines in Missouri.
The lead attorney for the Missouri Gaming Commission ruled that the terminals contain functions that make them "gambling devices," which are prohibited outside of licensed casinos.
The ruling came in response to a question by the St. James Veterans of Foreign Wars Post 5608, which asked if having one of the terminals in their facility would jeopardise the organisation's state-issued bingo license.
After testing the machine, the gaming commission said it would.
Although the gaming commission's findings only apply to establishments that have bingo licenses, the decision comes as state and county officials are investigating what to do about the machines.
The terminals work like slot machines. A player inserts money, selects a game and decides how much to wager. Players who win money can cash out and get paid by the store cashier.
May Scheve Reardon, executive director of the Missouri Lottery told that she fears the terminals could divert money from the lottery's games, which generate money for public schools.
Senate President Dave Schatz, R-Sullivan, also has pushed for legislation that would prohibit the machines and strip businesses of their liquor licenses if the terminals are present.
Dave Grothaus, executive director of the Gaming Commission said there have been discussions about whether state officials, like the commission, could use their licensing powers to strip businesses of their ability to sell lottery tickets or alcohol if they have the slot machines on their premises.
"Certainly that would be an administrative tool that the state could use to address the problem," Grothaus said.
Oneida Indian Nation and Caesars Entertainment to Unveil "The Lounge with Caesars Sports"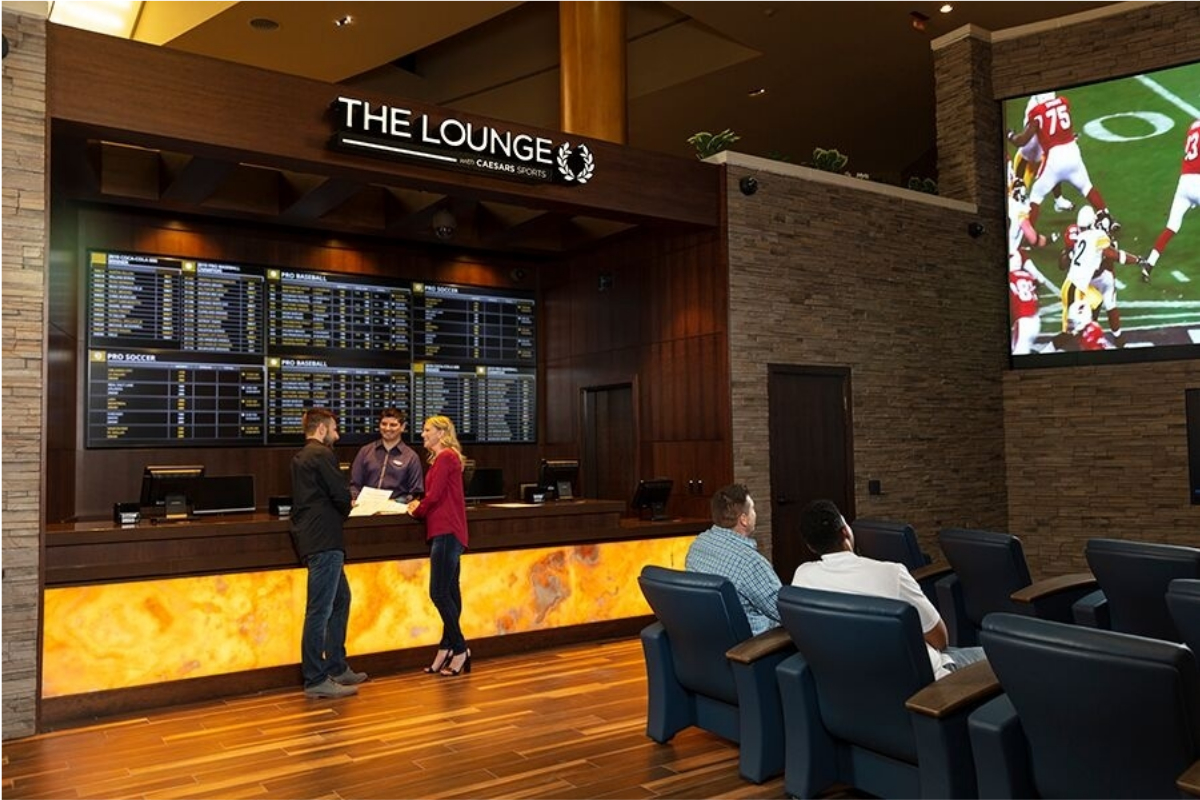 Reading Time:
3
minutes
Branding and marketing alliance brings sports betting game day excitement to Turning Stone Resort Casino and Point Place Casino on August 1, with the sports book at Yellow Brick Road Casino to open later this summer. Sports fans who sign up for the new, exclusive "Champions Fan Club" in advance of the Grand Opening will be eligible to win a Grand Opening prize, featuring a special VIP experience at the sports book for a group of four.
The Oneida Indian Nation announced today it is partnering with Caesars Entertainment to open sports books known as "The Lounge at Caesars Sports" at the Oneida Nation's award-winning Turning Stone Resort Casino in Verona, NY, and Point Place Casino in Bridgeport, NY, with a grand opening celebration planned for August 1. "The Lounge with Caesars Sports" is planned to open at Yellow Brick Road Casino before the start of the NFL season.
Additional details about the August 1 grand opening festivities will be revealed next week.
The Lounge with Caesars Sports
"The Lounge with Caesars Sports" venues at the Oneida Indian Nation's casinos will feature LED terminals with high-definition resolution, state-of-the-art odds boards that constantly update and offer opportunities for in-game wagers, as well as new full-service bars, ticket windows, ultra-comfortable seating, and VIP areas with their own dedicated TV screens.
At Turning Stone, "The Lounge with Caesars Sports" will be prominently located at the resort's main entrance. It will feature a massive 500-square-foot curved LED screen, with acuity similar to Times Square, visible from three sides and to visitors entering from the main entrance and the parking garage. Plus, there are an additional 16 large LED TVs throughout the sports book, including a mix of 65-inch screens and 85-inch screens to put the viewers at the center of the sports action.
The new sports book at Point Place Casino will be in the newly expanded gaming floor, with the primary video wall featuring a 24-foot HD LED screen, plus an additional 30 LED TVs throughout the space, a mix of both 65-inch screens and 85-inch screens.
Champions Fan Club
Sports fans also have an opportunity to join the Oneida Indian Nation's just-launched Champions Fan Club to receive the latest sports book news and information about exclusive events and become eligible for special offers. The Champions Fan Club is completely free to join.
Champions Fan Club members who sign up before the grand opening on August 1 will be eligible for a selection of prizes and exclusive opportunities, including one lucky member who will win a Grand Opening Prize package. This prize package will entitle the winner and three friends to be among the first to enjoy the VIP experience at Turning Stone's new sports betting lounge, including premium seating, $50 in food and beverage credit, a $100 cash voucher and much more. All Champions Fan Club members present at the grand opening will receive a free "The Lounge with Caesars Sports" t-shirt and a chance to win additional prizes during the day's festivities.
Integrated Rewards Program
Through this new relationship, Turning Stone, Yellow Brick Road and Point Place Casino players will be able to exchange and redeem their TS Rewards loyalty points, as well as have their player tier levels matched, for Caesars Rewards Points at all Caesars properties, with the same exchange available for Caesars players at Oneida Indian Nation properties. Caesars will also sponsor special player promotions and events at its new partner venues, further bringing the excitement of Las Vegas to New York at the Oneida Indian Nation's gaming venues.
About the Oneida Indian Nation:
The Oneida Indian Nation is a federally recognized Indian nation in Central New York. A founding member of the Haudenosaunee Confederacy (also known as the Six Nations or Iroquois Confederacy), the Oneida Indian Nation sided with the Americans in the Revolutionary War and was thanked by Congress and President George Washington for its loyalty and assistance. Today, the Oneida Nation consists of about 1,000 enrolled Members, most of them living in Central New York. The Nation's enterprises, which employ more than 4,750 people, include Turning Stone Resort Casino, Yellow Brick Road Casino, Point Place Casino, Maple Leaf Markets, SāvOn Convenience stores, RV Park and three marinas. Proceeds from these enterprises are used to rebuild the Nation's economic base and provide essential services, including housing, health care, and education incentives and programs, to its Members.
About Caesars Entertainment Corporation:
Caesars Entertainment is one of the world's most diversified casino-entertainment providers and the most geographically diverse U.S. casino-entertainment company. Since its beginning in Reno, Nevada, in 1937, Caesars Entertainment has grown through development of new resorts, expansions and acquisitions. Caesars Entertainment's resorts operate primarily under the Caesars®, Harrah's® and Horseshoe® brand names. Caesars Entertainment's portfolio also includes the Caesars Entertainment UK family of casinos. Caesars Entertainment is focused on building loyalty and value with its guests through a unique combination of great service, excellent products, unsurpassed distribution, operational excellence and technology leadership. Caesars Entertainment is committed to its employees, suppliers, communities and the environment through its PEOPLE PLANET PLAY framework. For more information, please visit http://www.caesars.com/corporate.