Former Governor Brian Sandoval Joins MGM Resorts International As President Of Global Gaming Development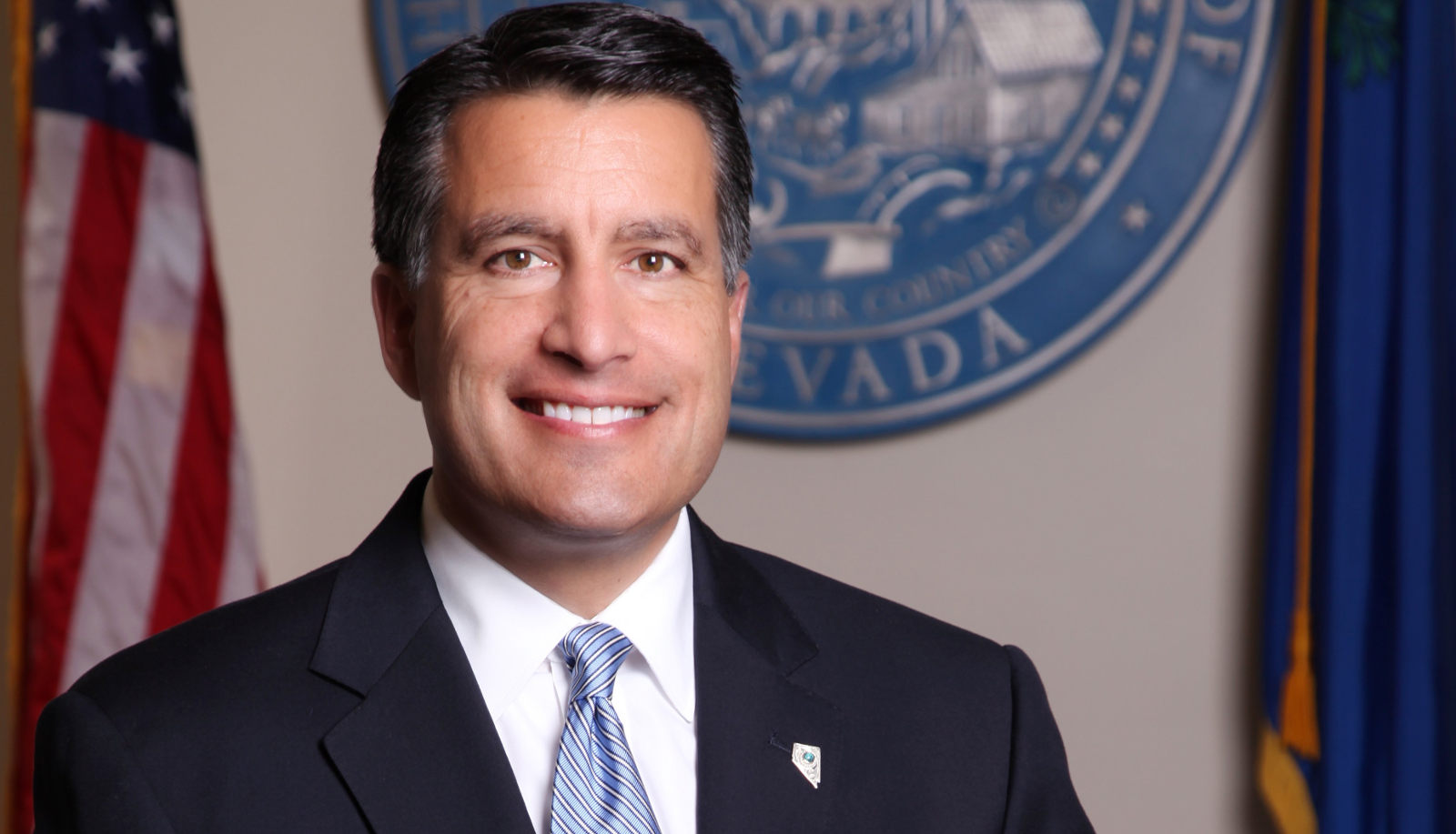 Reading Time:
3
minutes
MGM Resorts International (NYSE: MGM) ("MGM Resorts" or the "Company") today announced that former Nevada Governor Brian Sandoval will join the Company as President of Global Gaming Development. Governor Sandoval will drive MGM Resorts' global expansion efforts, most importantly in Japan, and focus on state public policy efforts around sports gaming while solidifying the Company's leadership in the growing sports betting market.
With the Governor joining the team, MGM Resorts President Bill Hornbuckle will now lead global casino marketing and be responsible for leveraging MGM Resorts' worldwide assets and reputation to drive revenue growth and maximize the value contributed from the Company's assets. Hornbuckle's marketing focus will also help drive the Company's overall growth in Macau.
"Few leaders are as widely respected, accomplished and knowledgeable as Brian Sandoval, and we couldn't be more excited to have him as part of the MGM family," said MGM Resorts Chairman & CEO Jim Murren. "Governor Sandoval brings an unparalleled level of skill, leadership and experience to the company, and we will benefit greatly from his in-depth expertise in gaming, public policy and economic development."
Murren continued, "Likewise, Bill Hornbuckle has a proven record of developing and implementing marketing strategies that excite and entertain in ways that translate to revenue enhancement and value creation. We are pleased that, with the recent launch of MGM 2020, a business operations and digital transformation program, Bill can enhance his focus on the vital role of leading global casino marketing so we can expand our market share in Las Vegas and abroad."
"As I return to the private sector for the first time in over 20 years, finding the right professional opportunity to best suit my experience as a former legislator, gaming regulator, Attorney General, federal judge and Governor was important to me," said Governor Sandoval. "MGM Resorts is a global leader in gaming and entertainment, and I look forward to joining the MGM team led by Jim Murren, someone who I greatly respect. Jim has formed critical relationships in Japanand in sports, and I look forward to building upon this strong foundation."
"This is an exciting time for MGM Resorts as we continue to expand our gaming operations around the world while simultaneously transforming the Company through MGM 2020," said Hornbuckle. "I look forward to leveraging our global operations and harnessing the power of new digital tools to deliver on our strategic objectives, capture market share and grow revenue."
ABOUT GOVERNOR BRIAN SANDOVAL 
Serving from 2011-2019 as Nevada's first Hispanic Governor and as one of the nation's most popular state leaders, Sandoval transformed Nevada with key accomplishments in economic development, veterans' issues, health care expansion, workforce development, renewable energy policy, innovative gaming policy and modernizing Nevada'spublic education system. As Governor, Sandoval reinstituted the Gaming Policy Committee and was a leading voice in favor of the legalization of sports gaming. He served as the Chairman of the National Governors Association, Western Governors Association, National Council of State Governments and the Education Commission of the States. He also focused on international outreach, hosting multiple international delegations in Nevada, and led over 18 trade missions to 16 countries on six continents.
Earlier in his career, Sandoval was elected to the Nevada Assembly in 1994, serving on the Judiciary, Taxation, Labor and Management and Natural Resource Committees and passing 14 bills into law. He was appointed to the Nevada Gaming Commission in 1998 and became the Commission's youngest Chairman in state history the following year. Sandoval was thereafter elected Nevada Attorney General in 2002. Sandoval was nominated in 2005 by then-President George W. Bush to serve as a federal judge on the U.S. District Court for the District of Nevada, and confirmed unanimously by the U.S. Senate, a position he held until resigning to run for Governor in 2009.
He received a Bachelor of Arts degree in English and a minor in Economics from the University of Nevada, Reno in 1986 and a Juris Doctorate degree from The Ohio State University Moritz College of Law in 1989.
ABOUT BILL HORNBUCKLE 
A four-decade veteran of the gaming industry, Bill Hornbuckle has served as the President of MGM Resorts since 2012. He was previously Chief Marketing Officer of MGM Resorts from 2009 until 2012, overseeing the creation of the M life Rewards loyalty program and positioning the portfolio of MGM Resorts International destination resorts for growth. Prior to that, he was President and COO of Mandalay Bay Resort and Casino and President and COO of MGM Grand. Hornbuckle is the former President and Chief Operating Officer for Caesars Palace, Las Vegas and earlier in his career served in various senior management positions with Mirage Resorts.
ABOUT MGM RESORTS INTERNATIONAL 
MGM Resorts International (NYSE: MGM) is an S&P 500® global entertainment company with national and international locations featuring best-in-class hotels and casinos, state-of-the-art meetings and conference spaces, incredible live and theatrical entertainment experiences, and an extensive array of restaurant, nightlife and retail offerings. MGM Resorts creates immersive, iconic experiences through its suite of Las Vegas-inspired brands. The MGM Resorts portfolio encompasses 28 unique hotel offerings including some of the most recognizable resort brands in the industry. Expanding throughout the U.S. and around the world, the company in 2018 opened MGM Springfield in Massachusetts, MGM COTAI in Macau, and the first Bellagio-branded hotel in Shanghai. The 81,000 global employees of MGM Resorts are proud of their company for being recognized as one of FORTUNE® Magazine's World's Most Admired Companies®. For more information visit us at www.mgmresorts.com.
SOURCE MGM Resorts International
Sports Betting Revenue of West Virginia Increases in May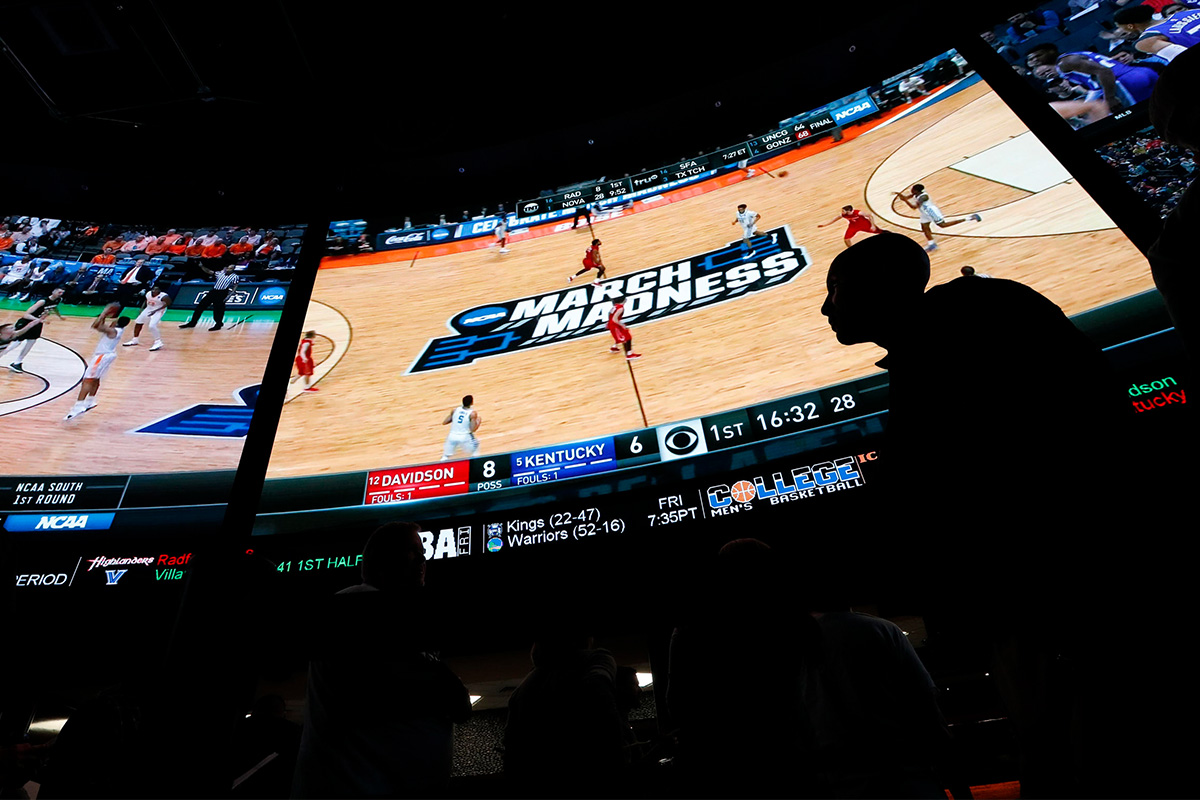 Reading Time:
1
minute
Sports betting revenue in West Virginia has increased by 69% in May to $937,065, while amounts wagered rose 4%.
The Penn National Gaming-operated Hollywood Casino remains the leading venue in the state generating $672,070 in revenue from $7.64m staked. Eldorado Resorts' Mountaineer Casino ranked second with revenue of $222,736 and total wagers of $2.84m.
Delaware North's Wheeling Island Hotel-Casino-Racetrack and Mardi Gras Casino did not accept any wagers again last month as its sportsbooks remained closed. Neither casino has processed any sports bets since early March. However, both the Wheeling Island Hotel-Casino-Racetrack and Mardi Gras Casino paid out on a number of bets placed prior to the split, leaving them with minor losses for the month.
SugarHouse Casino to Change Name as Rivers Casino Philadelphia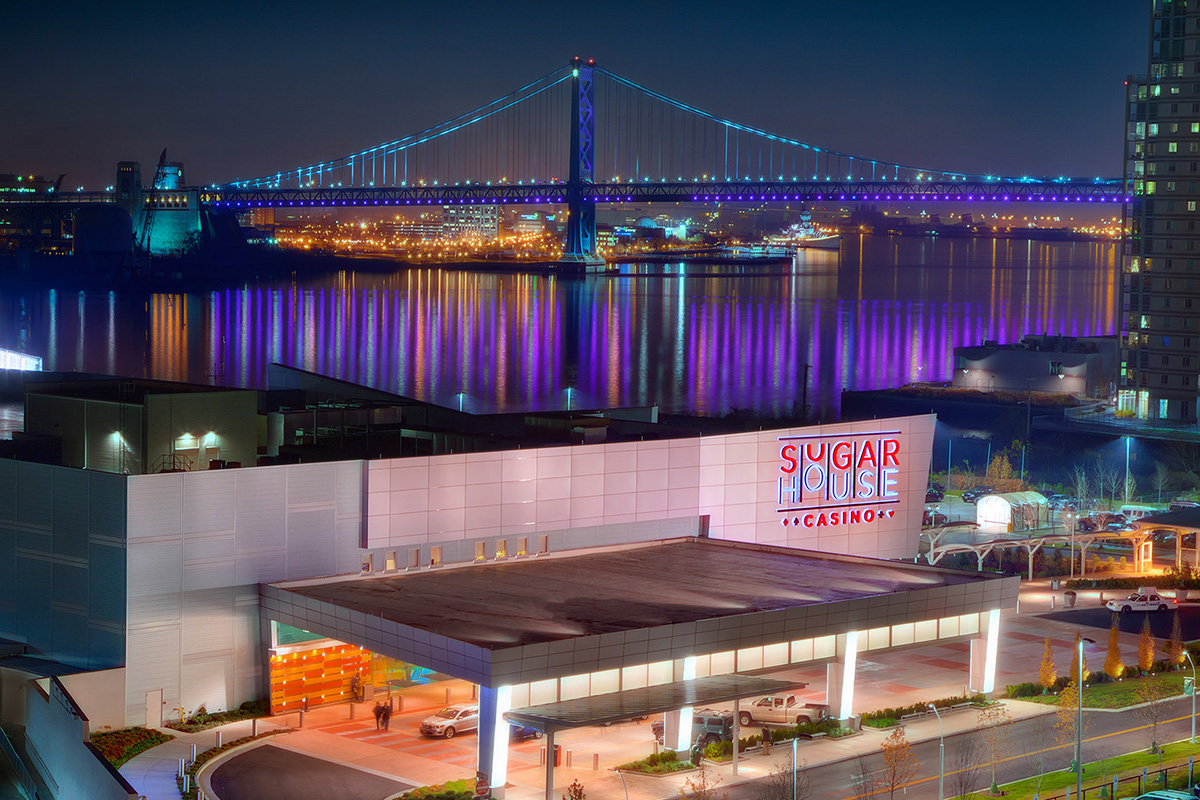 Reading Time:
1
minute
SugarHouse casino is going to change its name as Rivers Casino Philadelphia. Greg Carlin, CEO of the casino's parent company Rush Street Gaming said it was a corporate decision, to unify all their casinos under the same name.
"This is something we've been thinking about for quite a while. I think we are at the point in our company's history where it makes sense to have a unified brand. All our properties and markets, especially with the advent of online gaming, we think it makes a lot of sense," Greg Carlin said.
Carlin said the change will not happen overnight because they have a great deal more work to do.
"We're going to buy all new chips, change all the signage, all the shirts, all of the business cards — it's a long list of things that need to be swapped out. Not only that we're upgrading the property, but we're also going to add a state of the art sports book. We're redoing one of the restaurants. We're re-carpeting the original casino floor. We're changing the decorations, we don't want this just to be a name change, we're really changing the property as well," Carlin added.
Intralot Announces New Board Of Directors For Its U.S. Subsidiary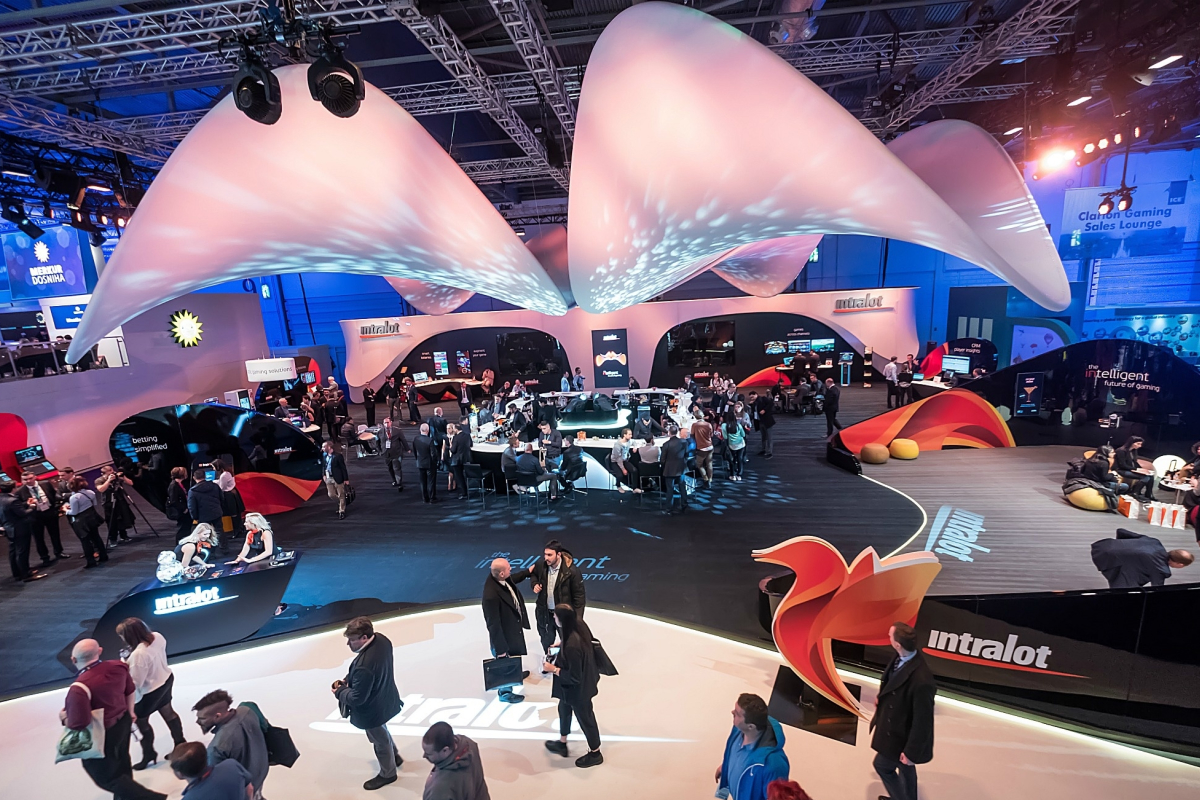 Reading Time:
2
minutes
INTRALOT announces the appointment of a new Board of Directors at its fully owned US subsidiary, INTRALOT Inc. to include three new Independent Directors.
Ambassador (Ret.) Thomas Miller, Non-Executive Chairman and Independent Director
Mr. Daniel Rappaport, Non-Executive Vice-Chairman and Independent Director
Mr. Nicholas Mitropoulos, Independent Director
Mr. Byron Boothe, Director and Interim CEO, INTRALOT Inc.
Mr. Nikolaos Nikolakopoulos, Director and INTRALOT Group Deputy CEO
INTRALOT Group Chairman and CEO Mr. Sokratis Kokkalis stated: "I am very pleased to welcome three very senior Independent Directors at the Board of INTRALOT Inc. joining a very experienced team, in support of our efforts to strengthen corporate governance as a driver for growth and customer satisfaction."
Thomas Miller is a former American diplomat and three-times U.S. Ambassador, including ambassadorships in Greece, Bosnia-Herzegovina, and as Cyprus negotiator. He has also served as CEO of Plan International, a UK-based NGO, working to help children in developing countries; President/CEO of International Executive Services Corps (IESC); President of the United Nations Association; Chairman of the International Commission of Missing Persons (ICMP); and a board member of The Partnership for a Secure America. He is a member of the Council on Foreign Relations.
Daniel Rappaport has served as Chairman of the Board/CEO of the New York Mercantile Exchange (NYMEX); member of the National Petroleum Council (NPC); and member of the U.S. Commodity Futures Trading Commission (CFTC) Global Markets Advisory Committee. He served as a board member of the Futures Industry Institute, a trustee on the Board of Trustees of New York Law School, and as an appointment of the Governor of the State of Connecticut on the board of directors of Connecticut Innovations.
Nicholas Mitropoulos is a political and business consultant who has previously worked with the Monitor Company. He served as Executive Director of the Taubman Center for State and Local Government at the Harvard Kennedy School, was the Director of the Forum at the Kennedy School, as well as Deputy Director of Institute of Politics at Harvard.