Separately bookable workshops at ASEAN 2019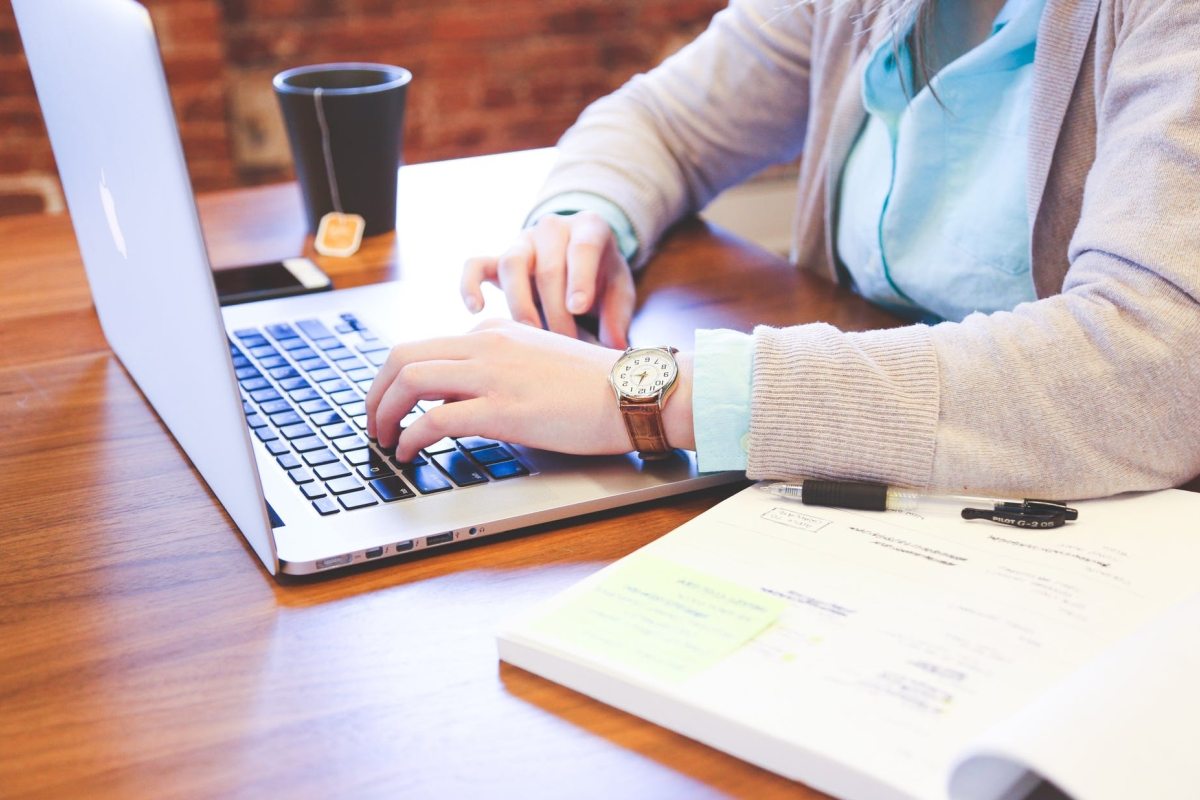 Reading Time:
< 1
minute
This year's ASEAN Gaming Summit will deliver two, very highly-requested workshop sessions, both separately bookable, and not-to-be-missed.
On Tuesday, 19 March, Sudhir Kale, CEO of GamePlan Consultants, will be leading an interactive clinic on "Mapping the Customer Journey".
"Worldwide, over 90 percent of the business leaders claim to compete primarily on basis of the experience they provide their customers," says Kale, a former advisor to Sand China Ltd, and a highly regarded expert in customer loyalty, customer experience and marketing.
Suitable for those in roles related to casino marketing, hotel, operations, F&B, HR and anyone wanting to understand the entire customer experience, the Customer Experience Clinic will provide a blueprint for integrated resort operators to optimize their customers' experience on and off-property – with the aim of maximizing revenue growth and customer loyalty.
On Wednesday, 20 March, delegates will have access to an "Online Marketing Clinic", covering everything that Asian iGaming operators need to know about bonusing, search, social, and Chinese traffic generation.
Speakers include Christopher Baude, Founder & CEO, Digital Sunshine; Dean Chew, CEO, Ayima; Rickard Vikstrom, Founder, Internet Vikings; Dov Allin, CEO, Marketing Cross Media; and Valentin Alsen, SEO Director & Co-Founder, Dilanti Media.
Both clinics will be complimentary for holders of the "All-Access Pass" – which can be bought from the ASEAN Gaming Summit website, at www.aseangaming.com.
The Clinics can also be bought separately with a stand-alone ticket – for a flat fee of $450 per Clinic.
This year's ASEAN Gaming Summit 2019 is not to be missed.
Your last chance to grab an early bird ticket for ASEAN Gaming Summit 2019 ends on January 22, 2019. Book now at www.aseangaming.com, or email the team at [email protected].

Galaxy Racer appoints new Head of Marketing, India & South Asia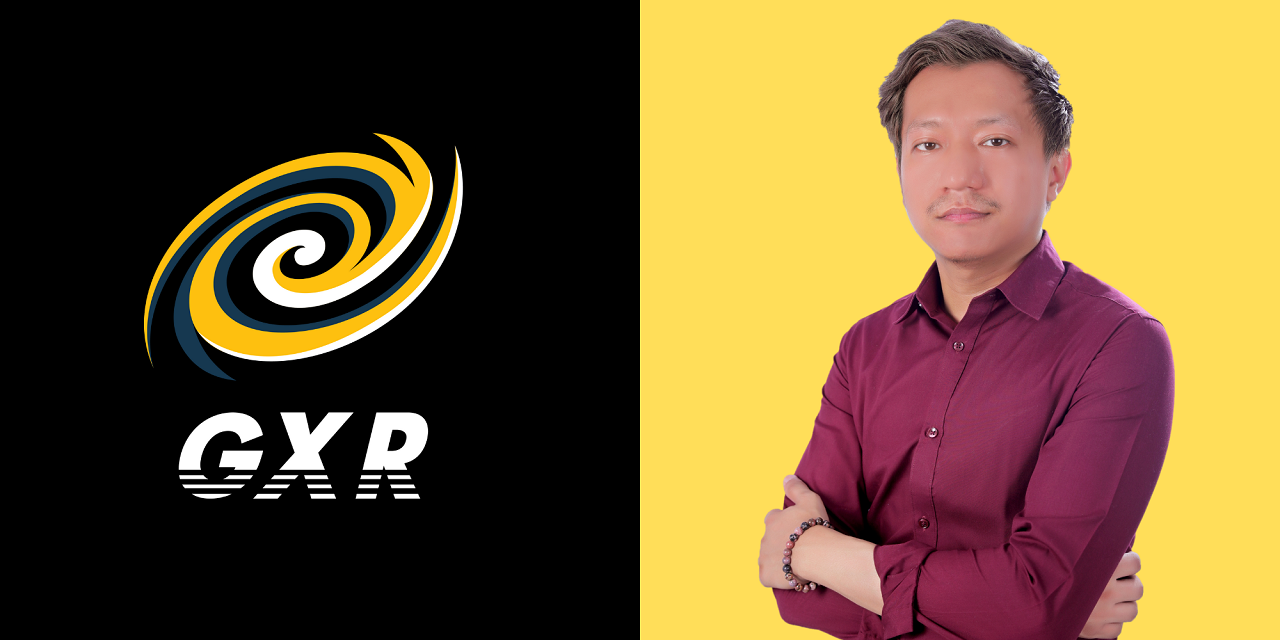 Reading Time:
3
minutes
Former Garena Esports Project Manager for India, Romeo Misao, joins Galaxy Racer to head up the organisation's rapid expansion plans for the region
Galaxy Racer (GXR), one of the fastest-growing esports, gaming and lifestyle organizations in the world, headquartered in Dubai, has announced the appointment of Romeo Misao as the Head of Marketing for India and South Asia. The announcement follows the organisation's spate of new hires globally and the recent signing of Galaxy Racer's Chief Marketing Officer, Allan Phang. 
Misao will lead the best-in-class regional marketing initiatives for both Galaxy Racer and Nigma Galaxy, the competitive esports division of Galaxy Racer, focusing on the company's aggressive expansion plans across India and the South Asia region.
Misao was previously the first esports hire in India for Free Fire, the award-winning mobile Battle Royale game by the leading game's publisher, Garena. He led and executed esports initiatives for Free Fire in India and Bangladesh as their Esports Project Manager. 
He spearheaded and launched the leading premium esports IPs in India that went on to be record-breaking such as the Free Fire India Championship Fall 2020 with 300,000 concurrent viewership and the Free Fire World Series, Singapore 2021 with 1.9 million concurrent viewership on local Hindi language streams.
Misao has also worked for award-winning brand BenQ-Zowie, where he drove gaming and esports projects and contributed to the success of the brand's ranking as the No. 1 Gaming Monitor. He led all Marketing and Communications for US leading display brand, ViewSonic in India and contributed to the growth of the brand in the major display product line with a Top 3 ranking in India. This positioned the brand among the top display segments which led to major collaborative promotional projects with leading games publishers such as Tencent.
Galaxy Racer was founded in 2019 and currently has over 100 content creators across Middle East North Africa (MENA) and Southeast Asia (SEA), amassing over 370 million followers and generating over 2 billion monthly views.
Nigma Galaxy, the merger between Team Nigma,  champions of The International 7 Dota 2, and Galaxy Racer, will be leading the competitive esports team division, with an impressive roster of twelve esports teams in Dota 2, League of Legends, CS:GO, Fortnite, PUBG Mobile, BGMI and Free Fire, with over 60 male and female esports athletes from over 20 countries.
Allan Phang, Chief Marketing Officer of Galaxy Racer commented, "Romeo's vast marketing experience and deep knowledge of the Indian esports industry is vital as part of our strategic initiatives for India. His work is exceptional and I am looking forward to working together with him. As Galaxy Racer pushes forward with our aggressive expansion plans, having a leader of his calibre is important to spearhead our marketing campaigns. We look forward to having Romeo onboard with us. Welcome to our galaxy!"
Romeo Misao, Head of Marketing, India and South Asia of Galaxy Racer commented, "I am excited to be working at Galaxy Racer, one of the fastest-growing esports, gaming and lifestyle organisations globally. I look forward to working with Allan and my fellow colleagues as we look to partner with brands who are interested in targeting Gen Z and Millennials. I cannot wait to unleash the awesome marketing initiatives I have in store for the Indian market and to put Galaxy Racer, Nigma Galaxy and India on the world map in the global esports industry."
Galaxy Racer is creating a true 360-degree esports, gaming, content and lifestyle brand. Their group company, Riva Technology and Entertainment (RTE), have secured a strong streak of acquisitions, partnerships and brand licensing deals, including the iconic comic book series publisher Dark Horse Comics, with RTE producing multiple mobile games based on the massively successful The Umbrella Academy comic books and Netflix series.
Earlier this year, RTE invested in multiple companies including SUB2r who produce broadcast-quality streaming video cameras, Recast an over-the-top (OTT) platform, My LADS, an Augmented Reality (AR) technology engagement firm which powers fan engagement, the leading games publisher Rogue Games and OKLetsPlay, the leading platform for players to compete each other in competitions against other players across the world. 
RTE also owns a majority stake in global games producer Firefly Games, who have experience working with major studios and brands for world-renowned intellectual properties (IP) from Dreamworks Animation, NBC Universal, Skydance Media, and now MGA Entertainment, a consumer entertainment products company, to produce and publish mobile games based on their hit properties L.O.L Surprise!™ and Rainbow High, both featured on Netflix.
Galaxy Racer has recently brought onboard former Disney executive Guenther Hake, Senior Vice President and General Manager of Disney Consumer Products in Greater China and CEO at Oriental DreamWorks, who will be assisting in an advisory role with Galaxy Racer's brand partnerships, consumer products, apparel and merchandising endeavours. 
Galaxy Racer has also recruited Danny Lopez as Chief Content Officer, who was formerly the Director of Brand and Content at Guild Esports, an esports team co-owned by David Beckham, where he led the creative content development and execution across the board.
Microgravity announces winners of MGL Call of Duty: Mobile tournament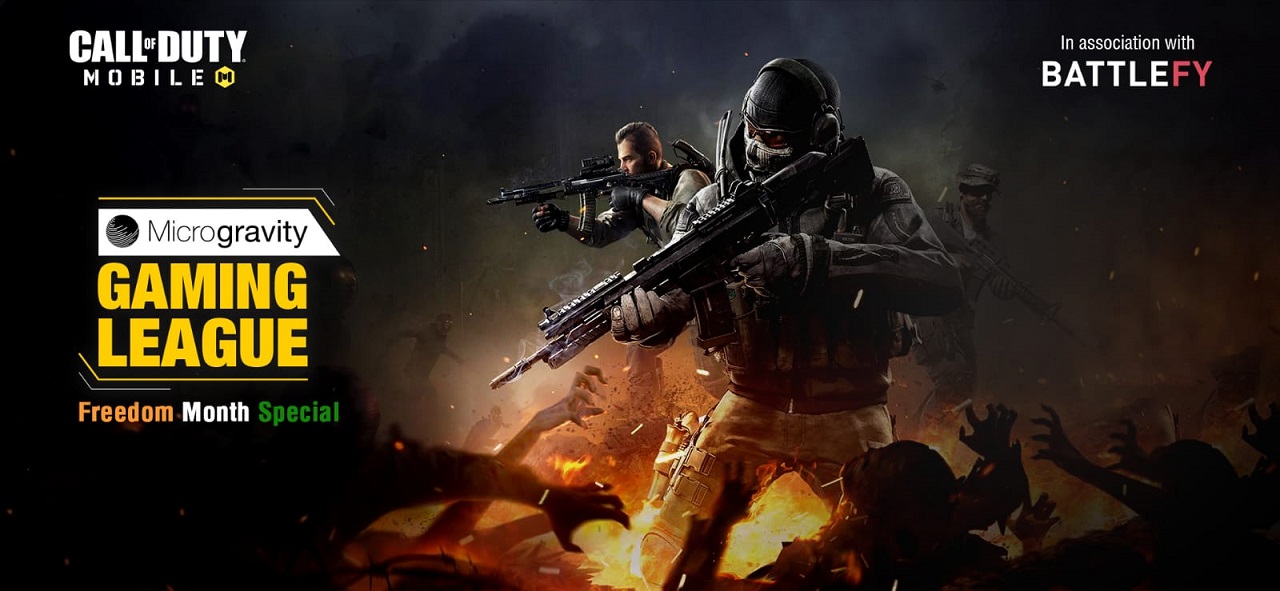 Reading Time:
3
minutes
Microgravity Ventures Private Limited, a facilitator of world-class gaming hubs and eSports tournaments in India, announced the winners of Microgravity Gaming League – MGL Call of Duty: Mobile, Team Deathmatch tournament. The two-day eSports tournament was held on 25 & 26 September in partnership with Battlefy. Top Call of Duty Squads from across the country competed against each other in a single eliminator format-based tournament in 5v5 multiplayer mode. All the participants were above 18 years of age and included professionals, enthusiasts and casual gamers.
The mightiest Call of Duty squads had to go through three phases – Qualifier Phase, Battle Phase and Zero Hour Phase. All the qualified squads competed against each other across multiple rounds in the Battle Phase. This phase was held in a single eliminator format-based tournament in 5v5 multiplayer mode. The top 8 squads were shortlisted for the quarter finals, semifinals and finals under the Zero Hour Phase and competed in a best of 3 format. The top 2 squads – True Rippers Esports & Team SUPREMACY battled against each other in the grand finale with True Rippers Esports coming out on top to conquer the Microgravity Gaming League (Freedom Month Special) – Call of Duty: Mobile tournament. The eSport tournament also witnessed some exceptional women gamers who were named #GamerGoddesses for their mind-blowing gaming skills.
Speaking on the occasion, Mr. Rahul Bhattacharya, Co-Founder and MD, Microgravity said "It was great to see squads from across the country participating and showing their best gamer skills in MGL Call of Duty: Mobile Tournament. The momentum and the quality of content backed with human interaction has taken this tournament to next level. We saw some intense competitions and some fantastic gameplays in all three Phases. We would like to congratulate True Ripper Esports, who conquered this league and all the other participants, including our GamerGoddesses who pushed their boundaries with great enthusiasm. India has some extraordinary talent and we are looking to continue hosting more such tournaments. We aim to enable gamers to become leaders in the gaming space while taking online gaming to a new high."
Microgravity gave an overall prize pool of over Rs. 1,00,000 to the winners. The tournament winners, True Rippers Esports won Rs. 35,000 for their top-notch performance and for rising as the conquers of the tournament. The 1st runner up Team SUPREMACY and 2nd runner-up Bounty Hunterz won Rs. 25,000 and Rs. 15,000 respectively. ChieZze from True Rippers with 68 kills was the Top Fragger and took home a prize of Rs. 5,000. Oggy from Team SUPREMACY with 21 assists won Rs. 5,000 for the Most Assisted Kills. The #GamerGoddesses crown was given to DhruviOO7 and SnippetSnipe, who were the top-ranked women gamers and split the winning prize of Rs. 20,000. Additionally, 5 lucky viewers won a prize voucher of Rs.1,000 each for answering questions during the live feed and for showing their unconditional support.
On winning the Call of Duty: Mobile Tournament, Real Nimrod of True Rippers Esports added "I am really proud of my team who outperformed today and it was an amazing experience competing against several competitive squads across the country. This tournament is a great encouragement for the Indian gaming community and we feel honoured to be a part of it. We are very grateful to Microgravity for providing this opportunity to budding gamers and motivating them to do better."
Microgravity has successfully organized three online gaming tournaments previously across PC, Mobile and Play Station which gained significant traction amongst online gamers. In May 2021, the MGL FIFA 2021 tournament was held which drew significant engagement from FIFA wizards with 3,000 registrations and 4 million impressions from across the country. MGL Free Fire was held during August and September 2020 with over 2.2 million impressions and over 20 thousand participants. Similarly, MGL Call of Duty: Mobile was organized in December 2020 and reported over 8 lakh impressions.
Pragmatic Play adds another boost to QTech Games' premier platform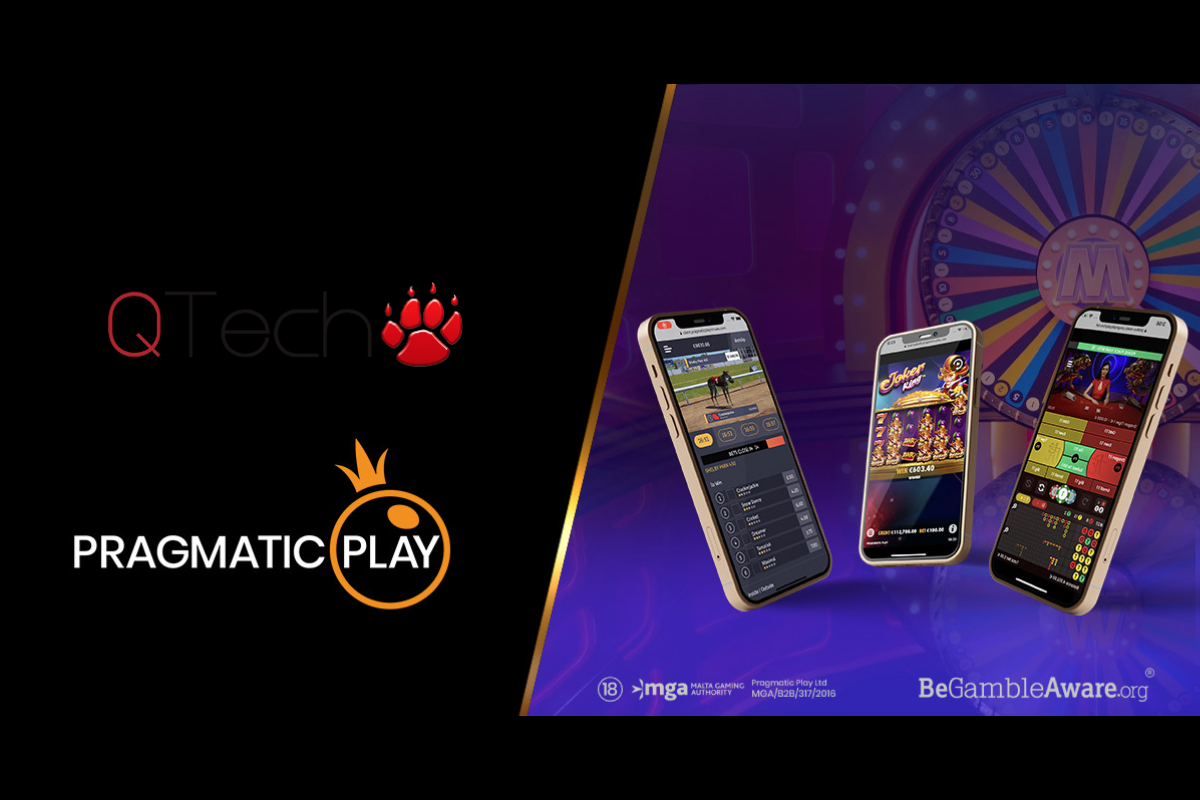 Reading Time:
2
minutes
Leading distributor further enhances its offering with Pragmatic Play

QTech Games, the leading games distributor for Asia and all growth markets, has announced its latest premium provider partnership with Pragmatic Play.
Under the terms of the new deal, Pragmatic Play's content (comprising its slots and live casino verticals) has been made available to QTech Games clients and their players, adding more muscle to a pioneering platform that is setting the pace for bringing the best online games to market across emerging territories.                                                 
Pragmatic Play's wide-ranging suite of high-class content is now helping to drive differentiation, increasing engagement and player-retention levels in the process. This portfolio features popular titles like The Dog House Megaways™ and more recent launches such as the Emerald King series and Yum Yum Powerways, alongside a host of live casino games, including baccarat, blackjack and multi-lingual versions of roulette.
This ever-evolving production line consolidates QTech Games' comprehensive catalogue of slot titles on a platform that delivers a definitive one-stop-shop for worldwide operators, thanks to its unrivalled localised depth and authentic gaming-vertical spread.
The agreement also expands Pragmatic Play's global footprint, opening up an array of both established and emerging markets for accelerated growth. QTech's platform boasts the broadest gaming portfolio around, localised for each region, with native mobile apps, powerful reporting and marketing tools, and 24/7 local-language support.
Ulf Norder, CCO at QTech Games, said: "We're excited to have partnered up with Pragmatic Play, whose distinct and diverse portfolio needs no introduction. The QTech Games platform is integrated with the best games from the planet's top providers – and Pragmatic's unique content sits near the summit of this mountain.
"In short, we can't wait to see how these games perform across a patchwork quilt of territories. Especially in developing gaming spaces where demand for a localised product set is paramount in tackling the diverse backdrop of cultural trends and player preferences.
Yossi Barzely, Chief Business Development Officer at Pragmatic Play, added: "QTech's ever-expanding reach, from Asia and Eastern Europe to LatAm, is always eye-catching. Forming a strong partnership with a leader in the Asian market allows us to continue to expand our presence in the region by supplying operators with the compelling content for which we're renowned.
"This collaboration has enhanced our speed-to-market and will set us up to deliver a defining digital gaming experience for all players, no matter where they set their scene on the world's stage. With this reputation for delivering quality games to players in progressively diverse markets, we look forward to seeing our games form part of QTech's wider offering."
Earlier this year, QTech Games broke further ground as the leading distributor across emerging markets with the launch of an industry-first, cross-supplier rewards feature, Network Progressive Jackpot, unpacking a cutting-edge acquisition and retention toolbox for its global partners.
Pragmatic Play currently provides up to five new slot titles a month, as well as an extensive range of live casino and bingo products through its multi-vertical repertoire. The company's entire portfolio is available through a single API integration.