Huami Becomes McLaren Applied Technologies' eSports Wearables Partner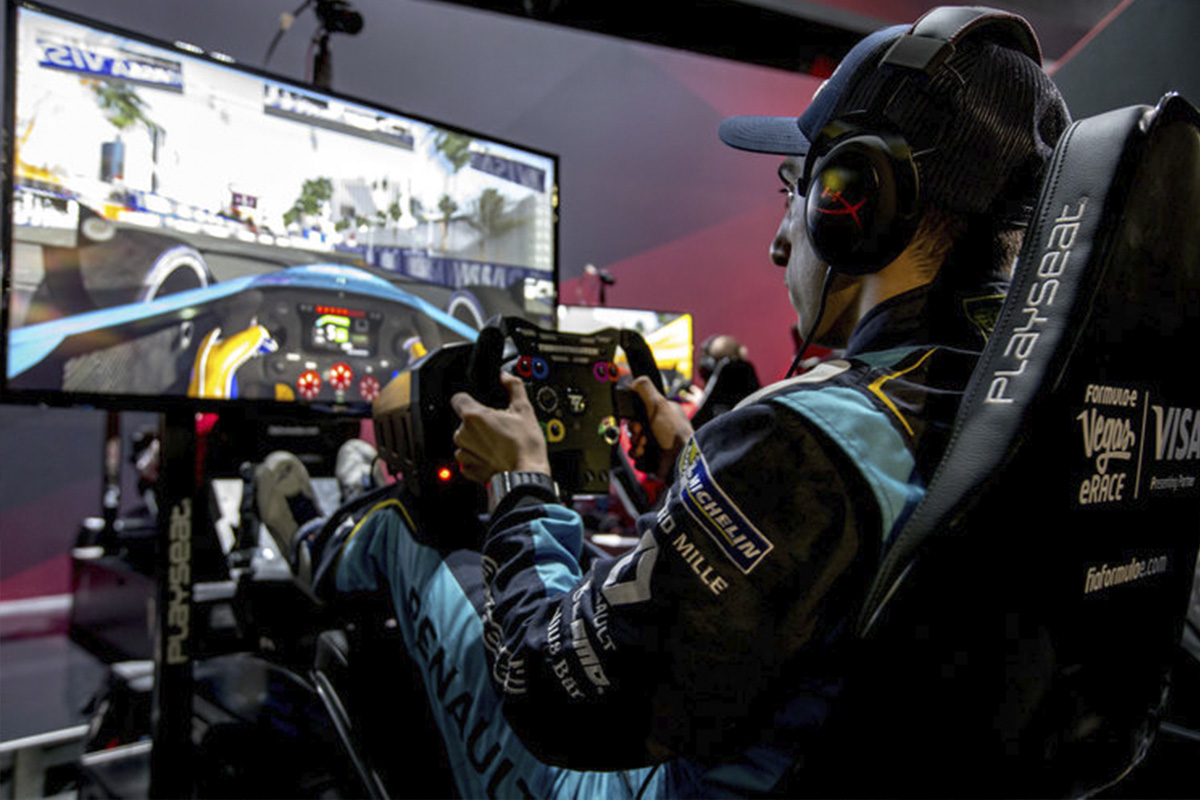 Reading Time:
2
minutes
The collaboration will see jointly developed co-branded solutions and wearable technologies
McLaren Applied Technologies announced that it has entered into a strategic collaboration with Huami Corporation, a biometric and activity data-driven company with significant expertise in smart wearable technology, to jointly develop co-branded intelligent, data-driven, customized performance optimization solutions and wearable technologies in the future.
These co-developed, co-branded products will work seamlessly with mobile applications to provide users with a comprehensive view of their biometric and activity data, particularly in relation to health and wellness-based activities and competitive esports, a market segment of growing popularity over recent years. The collaboration will explore the application of metrics-driven wearables that contribute to the optimisation of human performance in the field of racing, such as body sensors and AI technology.
The first stage of the collaboration will see Huami Partner with the McLaren Shadow Project esports competition. Huami technology will be used to help select the winner of the competition, held at the McLaren Technology Centre between January 16 – 17, 2019. The winner will be chosen from seven finalists after four days of virtual and real-world racing as well as rigorous human performance testing by McLaren Applied Technologies. Throughout the finals week, assessment sessions will include stimulus detection, central processing, physical capabilities and driving skill that will utilise biometric data collected from Huami's high-quality wearable products to evaluate human performance characteristics exhibited during the event.
Duncan Bradley, Health Unit Business Director at McLaren Applied Technologies, commented:
"This is a hugely exciting announcement for McLaren Applied Technologies. Huami is a global leader in the wearables technology space and we're looking forward to the opportunity to co-develop products as part of this long-term technical partnership. The involvement of McLaren Applied Technologies in McLaren Shadow Project is a key differentiator between our competition and others in the racing e-sports space. This offering has only been strengthened by this partnership with Huami and we're pleased to have such a trusted partner on-board to help crown our winner."
Tommy Tang, Vice President of Huami, said:
"We are excited to be working with world-leading performance design and technology solutions provider McLaren Applied Technologies and official partner to McLaren Shadow Project. We believe that this strategic partnership validates the growth potential of our high-quality wearable technology products and will help broaden our global reach. As part of our strategic collaboration, we will integrate our mutually compatible technologies to develop an innovative wearable design and create a comprehensive user experience. As a partner to McLaren Shadow Project this programme will enable Huami's devices to be used as an invaluable data source to detail compelling insights about human physical performance that works across different sectors, including wellness and e-sports."
"As part of our partnership we are honored to help determine the champion of McLaren Shadow Project, based on analysis of the biometric data collected from our premium wearable products," Mr. Tang continued. "Importantly, we look forward to jointly developing smart technology wearable products that work with mobile applications to provide users with a comprehensive view of their biometric and activity data. Jointly, we can set a new standard in delivering quantifiable and actionable human performance insights."
WinZO Announces $1.5 Million Fund to Support Game Developers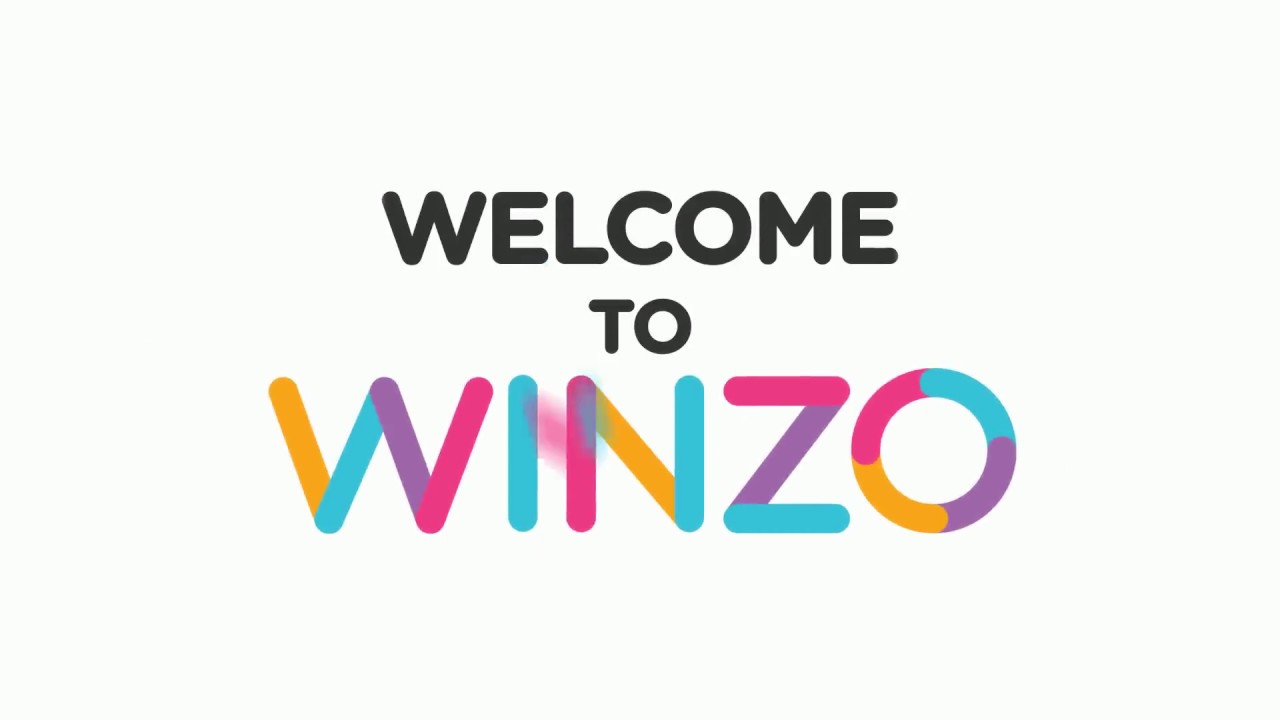 Reading Time:
1
minute
The e-sports gaming platform WinZO has announced a $1.5 million fund to support game developers and acquire content for the platform.
"Through this fund, we are looking to partner with Gaming Studios as well as independent game developers by offering them an infrastructure to develop top quality content and a powerful platform to monetize their games from day one. A sector gets disrupted when the best brains of the world work actively towards unlocking its potential. Through this initiative, we look forward to interacting with highly enthusiastic and top-notch talent, keen at creating a dent in the global gaming ecosystem," Paavan Nanda, Co-founder, WinZO said.
WinZO, which is backed by Kaalari Capital, offers more than 25 games on its app-based platform in ten languages. It aims to develop real-time multi-player mobile gaming experience that is social, inclusive and accessible for the first-time smartphone users in Tier 2 and Tier 3 markets.
WinZO would use the funds, set aside to develop localised content for the platform in partnership with cherry-picked game developers in India and around the world.
"WinZO's social multi-player skill gaming platform clocked 100 million gaming minutes every day and has been able to successfully monetize this engagement. The company is growing 50 per cent month on month. On one hand, large OTTs platforms are struggling to monetize in India, but WinZO is facilitating the first-ever M&E transactions from the tier 2 or tier 3 audiences," Paavan Nanda added.
eSports and Gaming Platform Zengaming Signs with AU10TIX for 2nd Generation ID Authentication & Onboarding Automation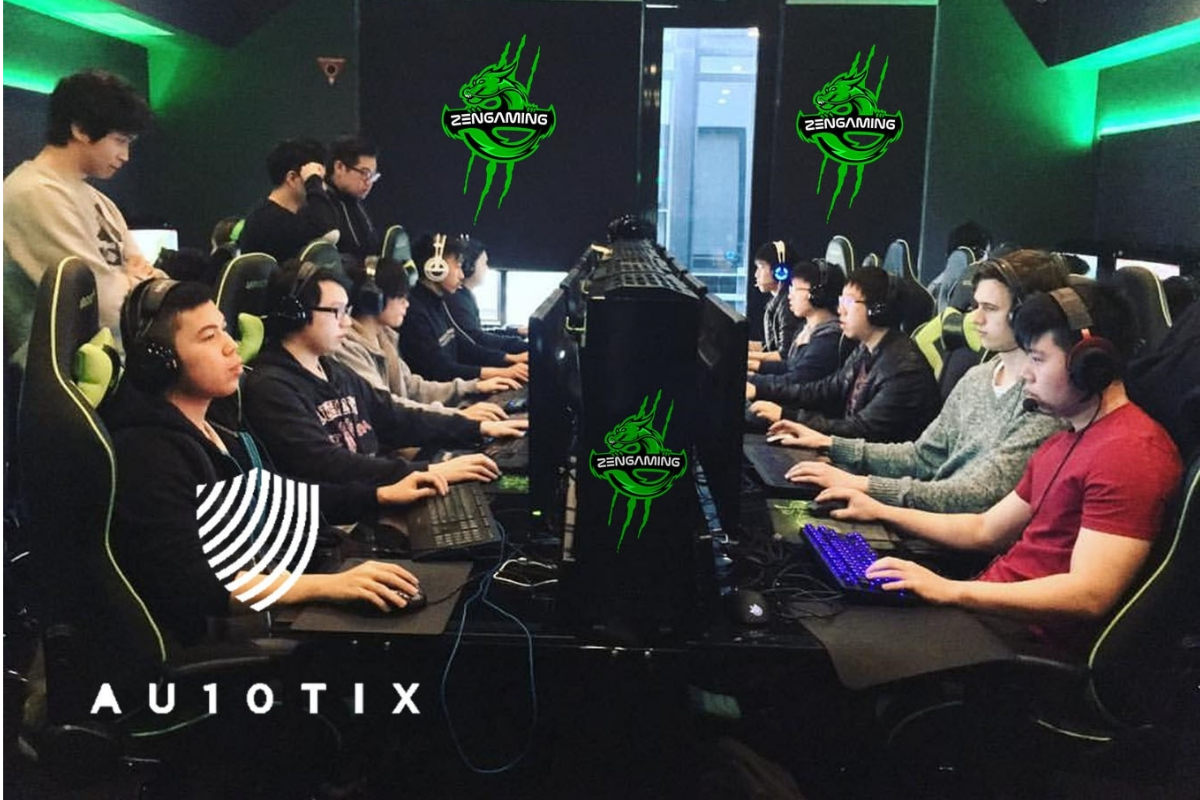 Reading Time:
3
minutes
AU10TIX will power eSports and gaming Social Network, Zengaming (Zen Gaming) with automated forensic-level forgery, counterfeiting and collateral risk detection in customer-submitted ID document images, as well as retrieving ID document content required for KYC.
Zengaming has chosen AU10TIX following comparative testing against other solutions, where AU10TIX 2nd generation technology has detected image manipulations that other systems failed to detect. AU10TIX technology is already used by major brands in a broad range of markets and geographies also thanks to a proven superior ability to handle borderline quality images, hence increasing customer conversion rates. AU10TIX solution portfolio includes all essential building blocks of customer onboarding in KYC regulated markets. These include the handling of ID documents, biometric Selfie-to-ID face matching with advanced anti-spoofing Liveness detection, identity data verification and PEP/Sanction screening, etc. AU10TIX also offers clients SDKs that can improve the capturing of ID documents and faces at a level suitable for forensic-level authentication.
"We chose AU10TIX technology first and foremost based on its superior ability to detect sophisticated fraud that others failed to detect," says Jimi Gecelter, CEO of Zengaming: "The gaming industry is continuously threatened by sophisticated fraud attempts, which is why we put effective fraud protection at the top of our priorities. When put to the test, AU10TIX 2nd generation technology has proven clear superiority, detecting more fraud and converting customer submitted images to workable onboarding records. We are now able to offer our customers with the strongest fraud protection, while making onboarding much faster and simpler."
"We are happy to welcome Zengaming to our growing family of clients," says Ron Atzmon, Managing Director of AU10TIX: "We are also happy to have proven yet again better than any other solution in a challenging head to head shootout. AU10TIX BOS is deployment-ready for eSports and gaming, already demonstrating its ability to combine better fraud protection and regulatory compliance, while improving operating efficiency, saving costs, and streamlining customer experience."
"Gaming, eSports and related markets are seeing ever increasing threat from fraudsters. At the time, regulatory demands increase, and operating efficiency becomes a competitive edge," says Ofer Friedman, VP Marketing of AU10TIX: "This is a technology designed for the new types of fraud Gaming sees. Especially genuine-stolen-Personal-Data based Photoshop-ed counterfeits that can pass conventional ID "Verification" solutions, let along back office examination. AU10TIX 2nd generation technology whose roots are in solutions for airport security and border control, has been designed from the onset for deeper fraud protection. It goes forensic, it is 100% automatically, and at it does so with response times similar to what standard solutions take to extract data and run logical-only checks. Actually, Zengaming is now powered with the same technology that powers the best equipped global players."
About Zengaming:
Zengaming is a gaming company founded in 2015, set out to create products that will bring value to eSports enthusiasts and gamers worldwide. Zengaming's most recent product Lootbear.com is a one of its kind virtual item marketplace that enables users to rent virtual items from each other for a fixed monthly price. This innovative idea makes virtual items accessible for everyone, gamers no longer need to spend hundreds of dollars on in game items, now they can rent them for just a fraction of the price. The product was released last year and already has over 10M hours of rented items and hundreds of thousands of users. Lootbear is the fastest growing marketplace in gaming and the only that offers rental service.
About AU10TIX:
AU10TIX Limited, a fully owned subsidiary of ICTS International N.V, deals with the authentication and digitization of identifying documents including Passports, identity cards, driving licenses and other complementary identifying documents. The company specializes in implementing hardware & software based applications used for scanning, identifying, content retrieval, authentication and validation of identifying documents. AU10TIX is a pioneer of all-channel (front-end and online) ID authentication and processing solutions. The company's products drastically reduce identifying document-based fraud, reducing the costs associated with client processing and enabling effective regulatory compliance, while making the sales and support operations speedier and considerably more efficient.
For more information, visit www.au10tix.com
Source: AU10TIX
SNICKERS and NBA 2K League Announce Partnership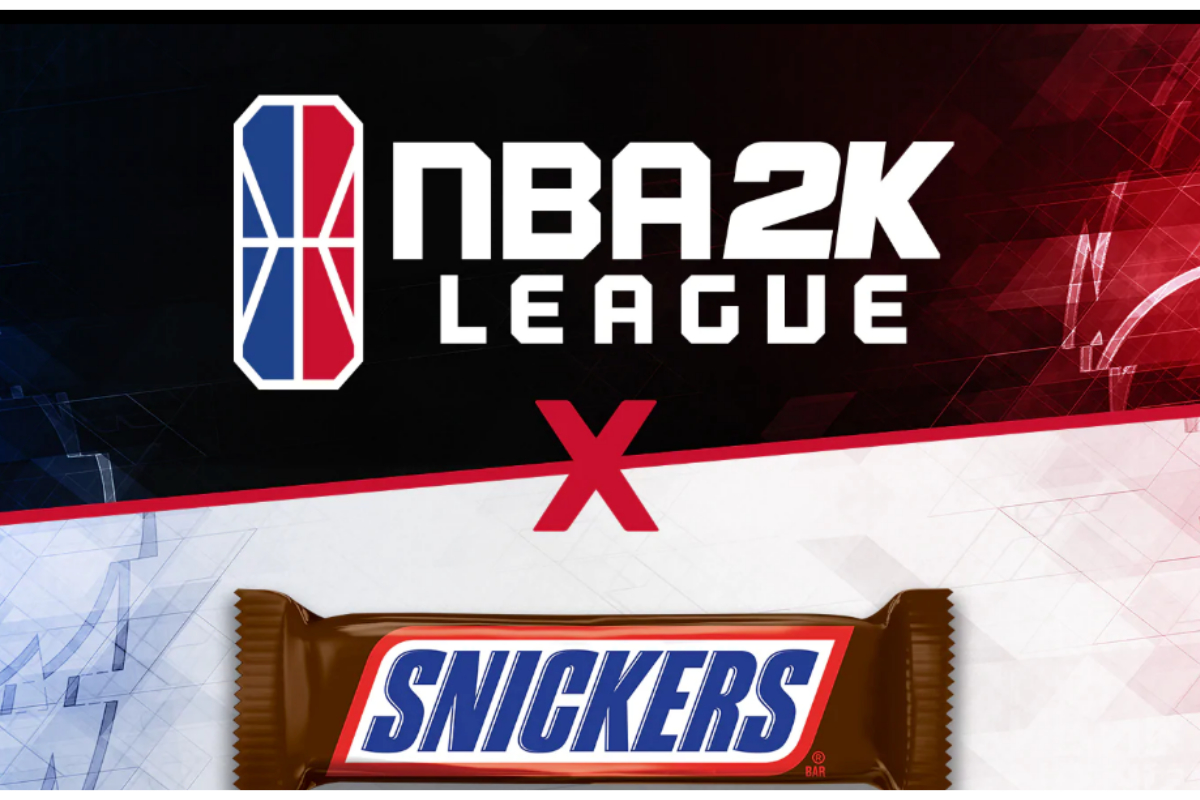 Reading Time:
1
minute
Who's hungry?
NBA 2K League's new partner SNICKERS has got you covered!
The NBA 2K League and SNICKERS® have announced a partnership that makes Snickers the Official Chocolate Bar of the NBA 2K League. Beginning from last Friday on the NBA 2K League's live Twitch and YouTube broadcast and social media channels, the NBA 2K League will pick the SNICKERS® "Hungriest Player to Watch" – the player who has the most on the line that night and the most to prove. This activation will take place each game night for the rest of the 2019 season, including the 2019 NBA 2K League Playoffs and Finals, which tip off Wednesday, July 24.