RISQ joins forces with Chalkline Sports to deliver jackpot-enabled free-to-play sports games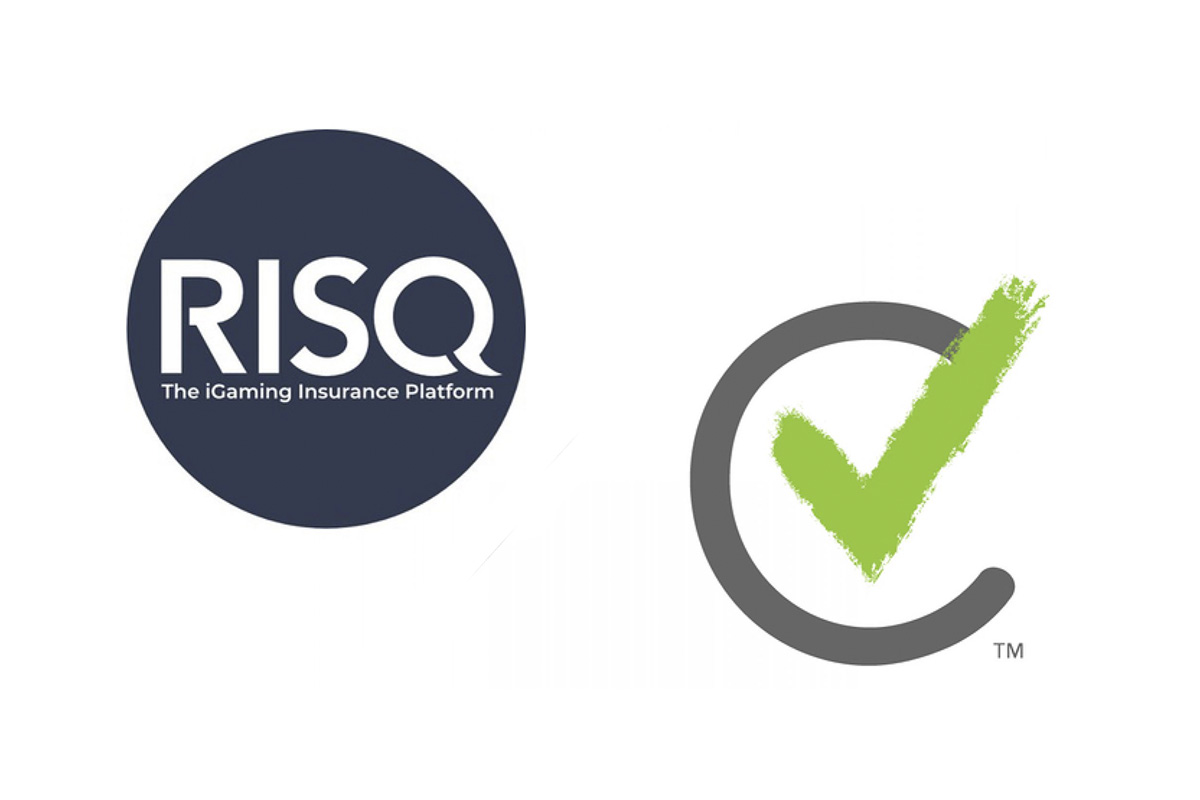 Reading Time:
3
minutes
Innovative iGaming insurance platform and US-based turnkey customer acquisition and engagement tool for operators and media, team up to offer engaging acquisition and retention games
RISQ collaborates with Chalkline Sports to deliver jackpot-enabled free-to-play sports gamesJanuary, 2019: RISQ, the iGaming Insurance Platform iGiP™, used by operators to power successful jackpot-based marketing campaigns, has joined forces with Chalkline Sports to scale up incremental revenue opportunities for sports betting operators within new player and existing player segments.
Chalkline Sports provides fun, simple live-odds free-to-play (F2P) sports games backed by rich data visualisation and customer personalisation software, which is powered by proprietary Bettor BI. Engaging, topical F2P games platform drives new sign-ups, re-monetises dormant database segments and predicts future customer behaviour. By using rich data visualisation and employing BettorBI, operators can run campaigns that target higher margin bets and bets struck per session.
Chalkline's games, which cover all US sports (40+leagues), essentially increase operators' incremental revenue opportunities by boosting game conversion rate to more than 72% and email open rate to over 45%. Overall this leads to a cut of acquisition costs by 80%.
RISQ's iGaming insurance Platform iGiP™ gives operators and platform-providers access to some of the biggest non-networked jackpot payouts in the industry. Customisable jackpot size can be used to create winning anticipation among targeted segments of the database.
The combination of RISQ's audience-pulling customisable jackpots, and Chalkline's turnkey player engagement platform, predicting players future behaviour make this a very competitive marketing tool in a very cutthroat industry. Chalkline's social media channel strength and the allure of substantial jackpots create a powerful proposition to penetrate the millennial audience.
RISQ's iGaming insurance platform (iGiP) leverages the capacity of over twenty global reinsurance markets. The platform includes a range of insurance backed applications which are constantly developing, including: Game Jackpots, Sports Jackpots, Promotional Jackpots, Numbers Betting, and High Stakes Coverage for Sportsbooks and Casinos.
Julian Borg-Barthet, Director of Business Development at RISQ, said: "I am thrilled about the collaboration with Chalkline Sports, one of the best customer engagement platforms featuring all US sports. By offering such a wide choice of US sports events, Chalkline's personalised and BI powered fun F2P games in combination with RISQ's strong jackpot-based marketing campaigns, put operators in a strategic position to dominate the market by achieving higher than average customer conversion and incremental revenue increase."
Daniel Kustelski, CEO, Chalkline Sports said: "At Chalkline we have operated regulated sports books on three continents and built an intelligent F2P sports game platforms around this. Our aim is to get US-based operators a head start in a post PASPA landscape. Being the front-runner in the race for market share boils down to strong performance in important key metrics like reducing customer acquisition costs and retaining and engaging existing customers. Chalkline Sports integration with RISQ is a partnership that places operators in pole position when it comes to acquiring and retaining new players. We're launching RISQ with the 2019 Super Bowl and have big plans beyond that."
About RISQ:
RISQ is the leading iGaming insurance platform iGiP™ creating new levels in player acquisition and retention via scalable jackpots of up to £150m. These flexible solutions offer operators and platform-providers access to some of the biggest payouts in the industry. RISQ also provide prize coverage for Numbers Betting (including national, state and provincial lottery betting) as well as free-to-play sports jackpot games for event-based competitions. RISQ's insurance platform provides scalable technology and contracting solutions, backed by a team of innovative and experienced professionals in both risk and sporting analytics, and leverages over a dozen global reinsurance markets.
About Chalkline Sports:
The Chalkline Free-to-Play (F2P) Sports Game platform provides turnkey customer acquisition and engagement tools for operators and media. Chalkline F2P mobile-first live-odds competitions engage and educate sports bettors and fans of all experience levels, and the platform has quickly deployed over 1,000 F2P games from over 100 leagues in 40+ sports. Players can challenge friends in season-long games or enjoy snack-sized pop culture favorites like 2018's Royal Wedding Game. Chalkline is an approved gaming vendor in NJ and PA.
Pennsylvania Sports Betting Revenue Increases in July 2019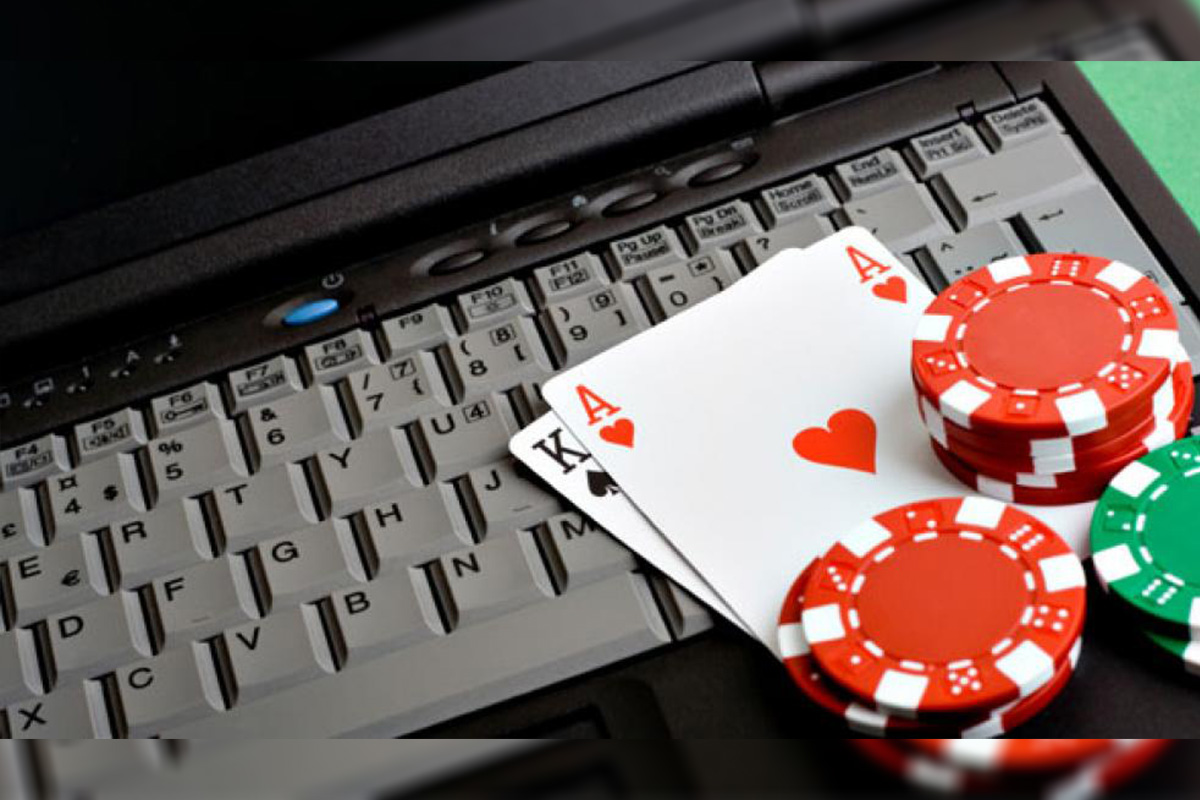 Reading Time:
1
minute
GAN plc has updated the market following the publication by the Pennsylvania Gaming Control Board (PGCB) of Internet gaming and Internet sports betting financial information for July 2019 in Pennsylvania.
Internet Gaming Win was $2.9 million in July compared to $1.4 million in June, reflecting an increase of 100.7%. Total Internet Sports Wagering Handle was approximately $39.0 million for the month of July, compared to $19.3 million in June.
Internet Sports Wagering Gross Revenues for the month of July were $2.9 million, compared to $1.4 million in June.
This information will be updated and published each month, following publication by the PGCB, in order to enable the investor community to readily monitor the growth of Internet gambling in Pennsylvania, which remains a key market for GAN.
MGM Springfield Reports First Year a Success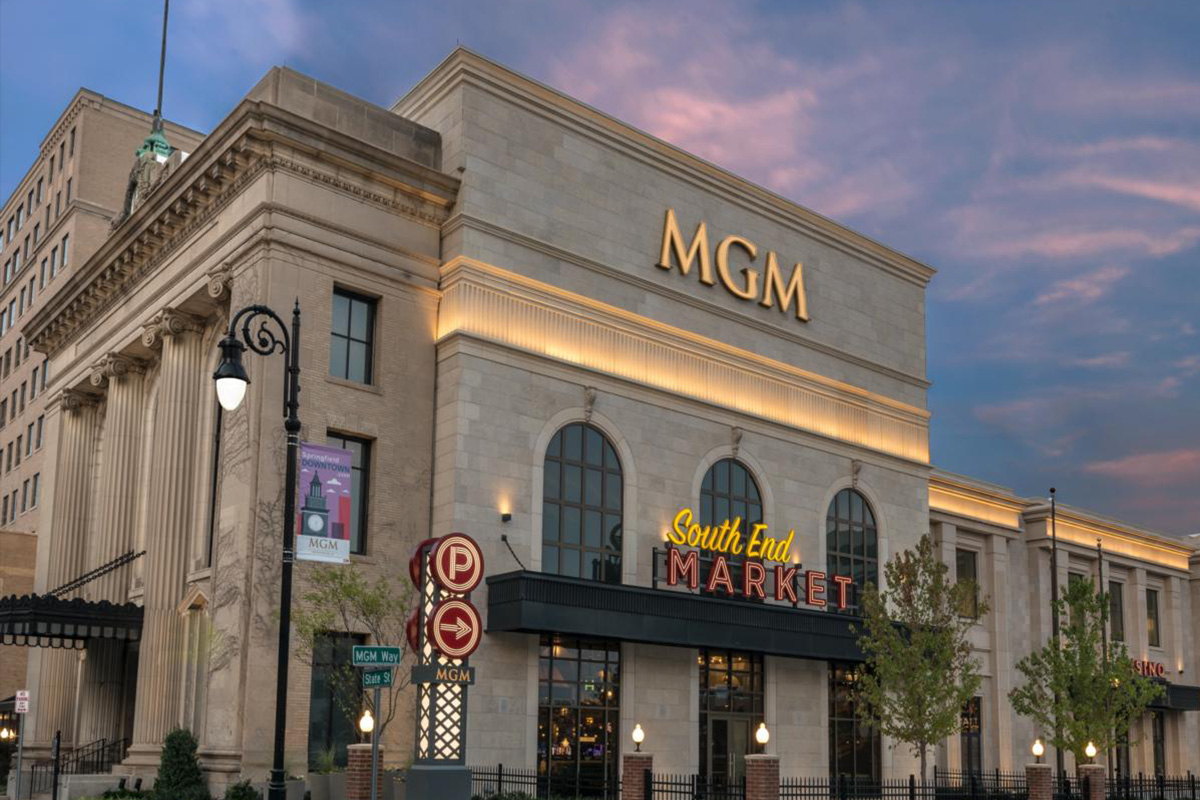 Reading Time:
2
minutes
Michael Mathis, president of MGM Springfield, has reported that the first year of the casino was a success. While revenues for the first year are significantly below its own predictions, Mathis said that the casino is doing fine and he is bullish about the coming year.
"I think there were a lot of naysayers that first said we would never build this; then they said people wouldn't come because it's Springfield. And a year later, 6 million visitors later, we're knocking the cover off the ball on many, many facets of it," Mathis said.
He cited examples of success as bringing in "world class" entertainment to the downtown, hiring approximately 2500 employees, and that about 40% of its workforce is from Springfield compared to its goal of 35%. In addition, the casino has not caused the traffic congestion and crime that some of the naysayers predicted, Mathis said.
For the month of July, MGM Springfield's gross gaming revenue was $20.4 million, a 2.23% increase over gaming revenues in June. Since its opening, it has not come close to its expectations of raising $418 million in annual gross gaming revenues during its first full year of operation.
The market has some really strong competitors that have been in operation for many years, Mathis said. MGM Springfield, in luring people to the Springfield casino, has been "really successful in getting return trips."
"It's just a matter of when we are going to be able to get there. It's going to take some time in a market like this. If you look at any other facility in the market, there's always a ramp-up," Mathis said.
The casino is making a number of changes such as adding bars including a VIP Lounge, adding new amenities, "and we will continue to get smarter about it and chip away into that number," Mathis added.
Plaza Hotel & Casino to host second annual Las Vegas Pickleball Open, Sept. 24-28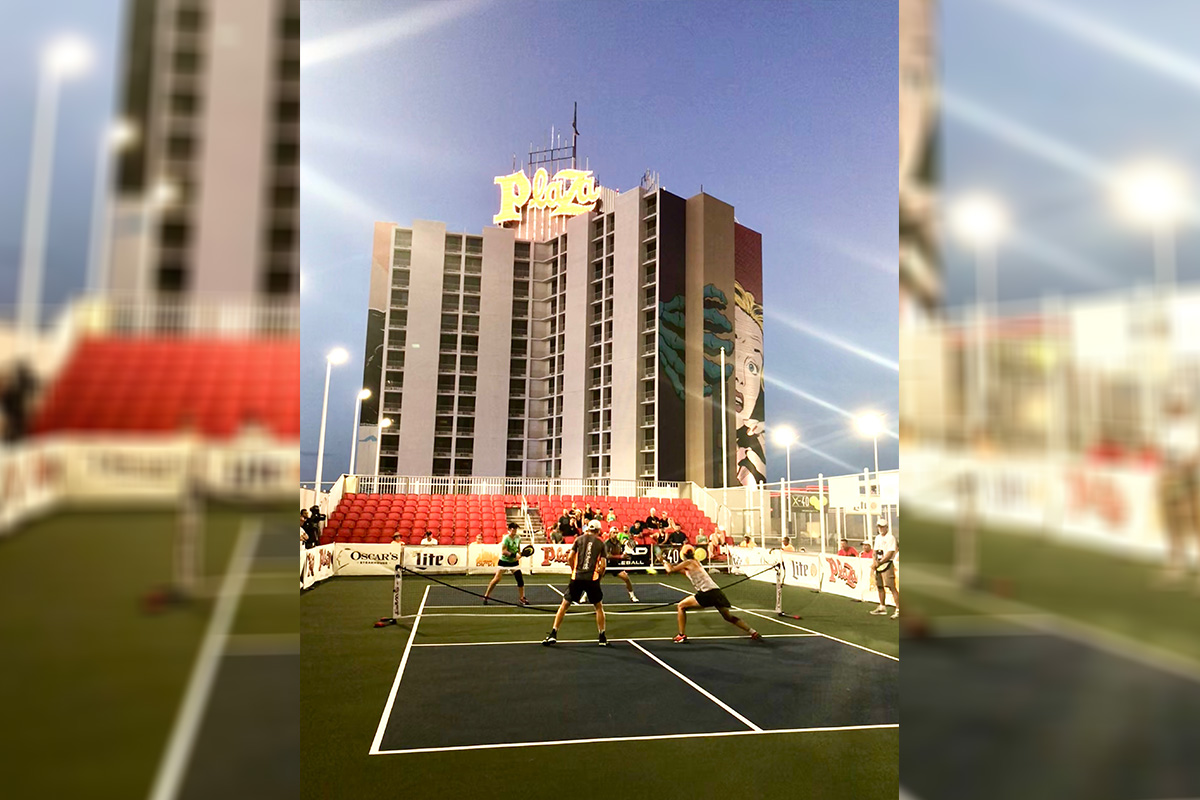 Reading Time:
2
minutes
LAS VEGAS – With more pickleball courts than any Las Vegas hotel/casino, the Plaza Hotel & Casino is again the official hotel and title sponsor of the Las Vegas Pickleball Open, Sept. 24-28. The annual competition saw registration more than double in its second year and expects to welcome nearly 650 players in 2019.
Due in large part to the success of last year's tournament, hundreds of amateur and professional pickleball players from across the United States and around the world, including Japan, Mexico and Canada, will participate in next month's event. Players also span multiple generations, from 12 to 81 years of age. Many players from last year are also returning, including top pros Simone Jardim and Kyle Yates to defend their mixed doubles title.
The Las Vegas Pickleball Open offers professional players a competitive prize package of $25,000 split between grand prize, silver and bronze medalists. The Plaza will again construct special grandstand seating for championship matches that will be streamed live on the event website.
"Pickleball continues to grow in popularity for players young and old," said Jonathan Jossel, CEO of the Plaza Hotel & Casino. "Since we debuted the permanent pickleball courts on the rooftop pool and recreation deck in 2016, the Plaza has built a unique reputation as a premier pickleball destination. Now, we are welcoming hundreds of players from around the globe for this unparalleled tournament that offers players everything: top-notch competition as well as delicious dining options, exciting entertainment and relaxing accommodations, all in the heart of downtown Las Vegas."
The tournament will offer men's, women's, and mixed amateur doubles matches as well as men's, women's, mixed and senior (50-plus) professional doubles matches. Matches will be played from 8 a.m. to 10 p.m. daily, with the scheduling of the championship matches to be announced. Spectators can attend any of the matches, including the semi-finals and championships, for free.
Players can register for the tournament online at www.lasvegaspickleballopen.com. Participants can also book hotel rooms at the Plaza at a special tournament rate, starting at $40 per night on the event site or at https://www.plazahotelcasino.com/entertainment/pickleball-open/.
A cross between tennis, badminton and ping pong, pickleball is the fastest growing racquet sport in the U.S., boasting more than three million players – a number that has been growing by more than 10 percent each year over the past decade.