Patrik Westberg Is Crowned Sweden's Best Sports Commentator by TVmatchen.nu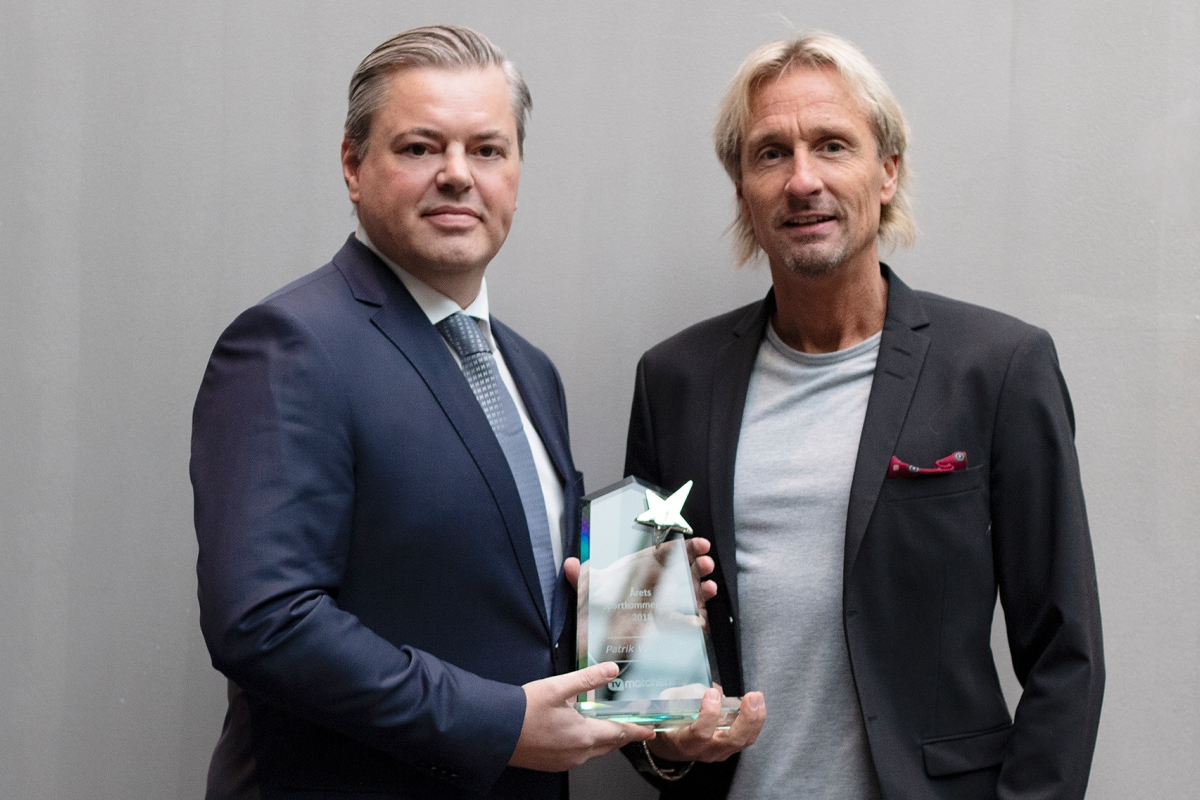 Reading Time:
3
minutes
Patrik Westberg has won the inaugural award of Sweden's favourite TV sports commentator of the year. The esteemed sports commentator topped a poll run by TVmatchen.nu, Sweden's most popular sports TV guide.
The Best TV Sports Commentator Award was launched to celebrate the greatest voices behind the most popular sports on Swedish TV. The competition attracted over 10,000 votes from sports fans choosing their favourite sports commentator of 2018.
Westberg, who is well-known for his charismatic commentary on Swedish Hockey League, Hockeyallsvenskan, Allsvenskan and Superettan, secured a majority of the public vote against fellow sports commentators Chris Härenstam, Lena Sundqvist, Niklas Holmgren, and Roberto Vacchi.
Patrik Westberg commented on receiving the award: When I found out I was nominated for the award and then that had I won – I was shocked! I posted on my social media, and a lot of people expressed their appreciation towards my work. Naturally, it is an amazing feeling, but most importantly I reassured myself that there is a purpose in what I do. Knowing that there are people who truly like the style of my commentary and take enjoyment from it is the best prize I could ever wish for. I am very hard on myself, and now I am just happy because I know I don't have to force anything or change who I am as a commentator.
Erik Jensen, Managing Director of TVmatchen.nu said: "The TVmatchen team wanted to create an award to congratulate the individuals who make watching sport on TV a pleasure with their expert knowledge and comforting words. I would like to congratulate Patrik for collecting the first ever title of Sweden's Best TV Sports Commentator, and I hope the awards will become an annual tradition for sports fans across Sweden to celebrate their favourite sports commentators."
Patrik Westberg Q&A
What sporting event would you like to comment on the most?
Sweden in the World Cup! Most preferably – in the final! It would involve a lot of stress but also a passion for me, as a commentator, and for thousands of fans in the country. That would not only be extremely challenging but rewarding, talking my commentary to the next level.
Did you always think or dream about becoming a sports commentator?
Sport has always been a big part of my life. I used to play football, hockey and handball and have always enjoyed watching professionals play. I was dreaming of becoming a professional sports commentator since a young age and I was told at school that my skills would never be enough to achieve anything great. I had a hard time and was discouraged, but I never gave up. Not earlier than in my early thirties I had a chance to step up the game and begin a career of a sports commentator. I started with small events and shows and with friends' recommendations the word spread. I covered sports events on the local radio of my hometown, and it worked quite well. Then, a journalist friend of mine recommended me to a certain TV station in Stockholm. My first reaction was nothing but fear – I was scared that people would never like the way I work. But they actually did, and it was the first time in my life when I believed that I could do something great. My commentary game has rolled on since then.
Do you have any predictions for who might win the next season of Allensvenskan?
Of course, there are teams that you know will fight for the title on the very top of the list. I believe it's going to be Malmö, close to AIK, but even Norrköping and Djurgärden maybe. I hope it's going to be a fierce competition but Malmö and AIK seem to be the leaders. Malmö has a very good economy compared to the other teams what definitely is a big advantage for them.
What's your favourite team in Sweden – Allensvenskan?
I actually don't have one. I had before but when I started my career – the feelings for the favourite teams were gone as I purely concentrated on the objective and real perception of the games, making sure my personal views and preferences won't affect my job.
Do you follow Swedish players abroad?
Before it was Zlatan Ibrahamovic, but not really anyone else after he ended up in the MLS.
What do you think of the performance of Victor Lindelöf at Manchester United?
Now when Jose Mourinho is gone he can actually prove to everyone that he's a good player. He's mentally strong – he has been receiving a lot of criticism and still managed to not yield under pressure. So now it definitely is his time to present himself from the very best side. Lindelöf is fast…
About TVmatchen.nu
TVmatchen.nu is a leading website and mobile app that provides real-time TV listings and sports media content for the Swedish market. The platform provides TV fixtures for the most popular spectator sports including football, hockey, handball, tennis, golf, trotting, and motor racing. TVmatchen.nu is owned by Raketech Group – a leading media and content marketing company that is listed on Nasdaq First North Premier.
Golden Rock to shake up the industry with Volatile Slot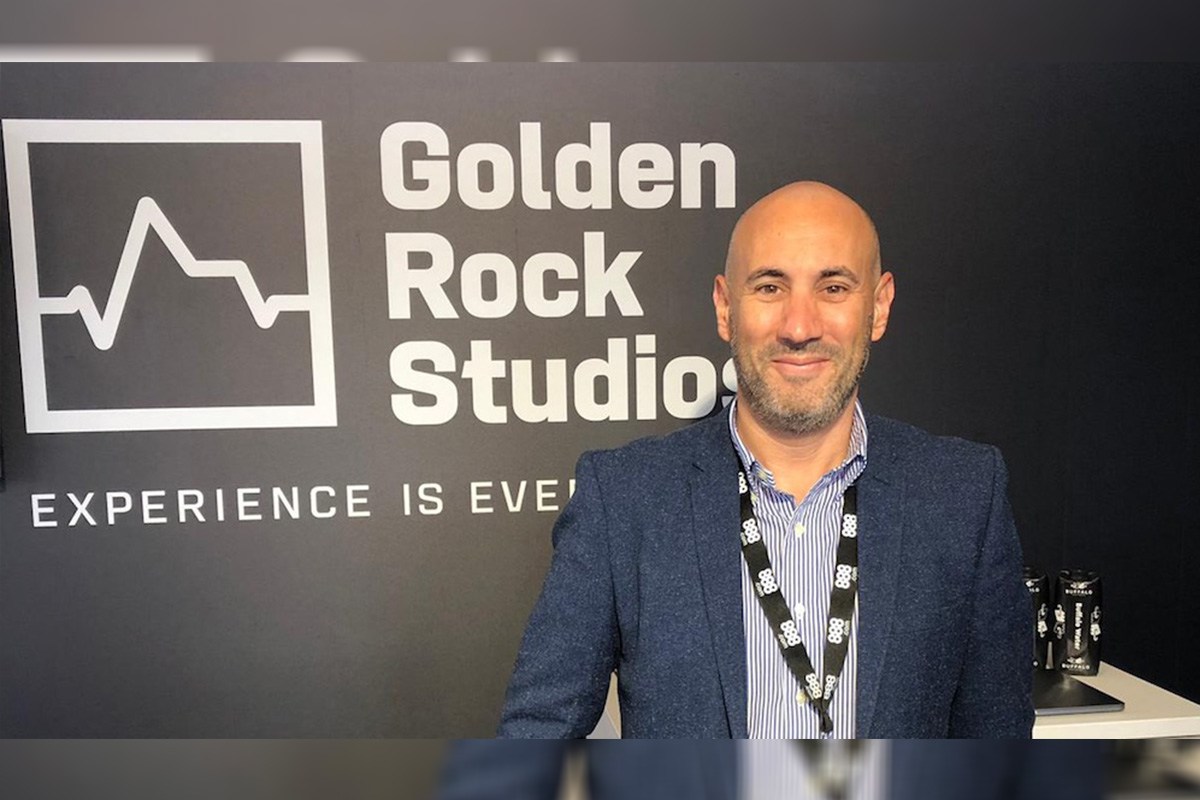 Reading Time:
3
minutes
As one of the industry's foremost experts on game content and operational excellence following his directorship at both William Hill and Superbet, James Curwen, CEO & Founder at Golden Rock Studios, is feeling confident as the brand launches its latest slot game, Volatile Slot. At a time when playing safe bets is the strategy du jour, Golden Rock is instead focusing on big wins, customer and operator desires and how unpredictability is the "secret sauce" behind the company's ongoing success…
Previously you worked for some big industry names, how has the journey with Golden Rock differed to your past high profile roles?
It is the first time in 30 years working as a supplier or for myself, so it has been a bit of a change. Previously I was managing large teams in multiple locations on a multitude of aspects raging from operations, VIP through to marketing. I now manage smaller teams and being so close to the product it's been very exciting to see the progress we have made in our first year.
How has the freedom of driving your own studio offered new perspectives on the industry and is there a feeling you can help drive the future of gaming more significantly than in your previous roles?
I am focusing 100% of my attention on the games we are delivering, the previous operational experience we have is invaluable and we believe it's our strongest competitor advantage as we have a deep understanding of both the customer and operator needs.
We are launching new games throughout Autumn and the first game is called 'Volatile Slot', due in September. It is volatile by name and volatile by nature. With up to 25,600 times your stake available as your biggest win and our unique 'multiplier wild scatters' big wins are always only a spin away.
Yourself and your founding partner, Will Mathieson, are adept at delivering blockbuster slots which change the course of the industry, how does the new title fit alongside both your past achievements in game design?
We are always innovating and looking at customer trends, we believe gamblers are more mature now and expect more from their gaming session. Our aim is to deliver those experiences and we believe 'Volatile Slot' has our secret sauce.
How much impetus is put into R&D of new games like this at Golden Rock and why is that important to you?
While many studios are just churning out re-skin maths with new graphics, we are totally dedicated to innovation, be that in our game concepts, our maths, our UX/UI to our features, we have spent endless hours ensuring everything is right before a game is launched. This is evident even into the way we have designed our games roadmap, which is in a unique Periodic Table format, to demonstrate that each game we release will be unique in its own right.
Golden Rock's founders are renowned for producing cutting edge games, playability and appeal, how does an organisation like yours instil a culture of innovation: what practical steps does it need to implement?
Well, at our heart we are gamblers and we build games for people like ourselves, we want to play games that have us on the edge of our seat and have a sense of excitement and anticipation. We hire people who are as passionate as we are about the games we want to build.
With more than 20 years of land-based casino experience, where do you see the big wins taking place in online table games going into 2020?
I believe that there really has been a lack of innovation in terms of RNG table games compared to online slots. We have spent a huge amount of time exploring this area and strongly believe that we have bridged the gap with our new up and coming games Roulette X2 and Back Blackjack which both incorporate bigger wins with better odds and will both be out this year.
August saw your former employer William Hill post significant loss due to regulatory changes, where do you stand on how to achieve a balance between social responsibility and enabling business to operate in a competitive environment?
This is a difficult question as I believe that 99% of gamblers just enjoy the thrill of the ride and gambling is entertainment. Unfortunately, gambling does negatively affect some people and it is up to the operators to identify and help those customers. Not everyone that likes a drink is an alcoholic, not everyone who eats chocolate is overweight and not everyone who likes a bet is a problem gambler however I believe that the media paint it that way and the regulators are having their hand forced.
BETEGY confirmed as TECHNOLOGICAL SPONSOR at CEEGC Budapest 2019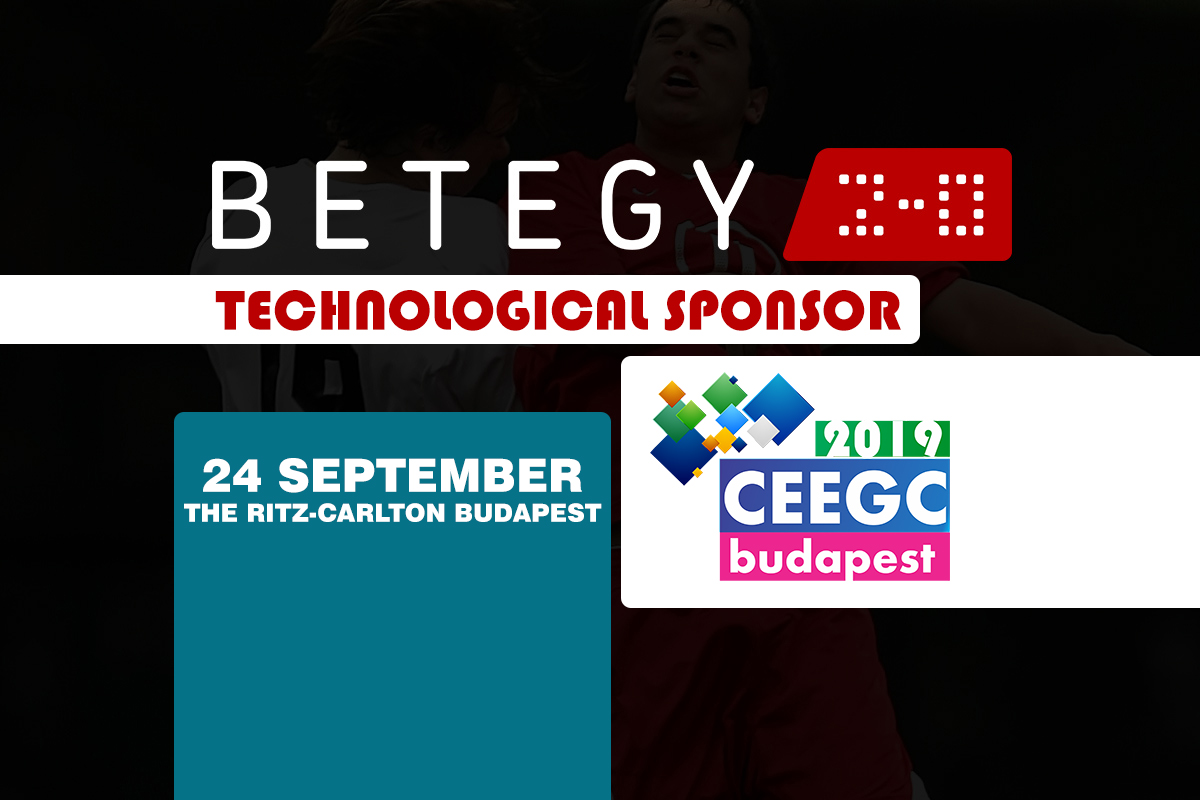 Reading Time:
1
minute
Leading European sports data analytics company to sponsor the 4th edition of the CEE Gaming Conference.
The 2019 edition of CEEGC Budapest will take place on the 24th of September and will bring together some of the most influential companies of the gambling industry from all verticals and spheres.
As announced earlier, the conference will focus on Regulated Central and Eastern European jurisdictions, The Balkans, Emerging CEE jurisdictions, D-A-CH region, and a special IMGL MasterClass about the gambling industry in North America. Besides the compliance panel discussions, key industry figures will share their insights about compliance versus innovation, blockchain, fintech, eSports, artificial intelligence, loot boxes, and many more trending topics.
We are honored to announce that in the support of the conference is growing at an unprecedented pace and among these supporters, you will find BETEGY as TECHNOLOGICAL SPONSOR of the event.
If you would like to meet up with the BETEGY team, make sure to set a meeting with Alex Kornilov (CEO & Founder at BETEGY) who will also give a keynote presentation during the conference.
Make sure that you are among the delegates of CEEGC Budapest this year for a new and engaging format that is going to increase the engagement and interaction of the attending delegates.
Register here or View the Agenda!
Browse the official event website for more details: www.ceegc.eu
About BETEGY
BETEGY is the sports data analytics company which works on the intersection of sports, technology, and gaming. It provides various B2C and B2B products. BETEGY licenses the data and visualization systems to global sports betting and media companies like ESPN (USA), Turkcell (Turkey), Ringier Axel Springer (Eastern Europe), Wozhongla.com (China), Yahoo Sports (UK), Bwin (Russia) and others.
Short demo video:
Betegy – How It Works
from
Betegy
on
Vimeo
.
Playtech BGT Sports predicts record-breaking football season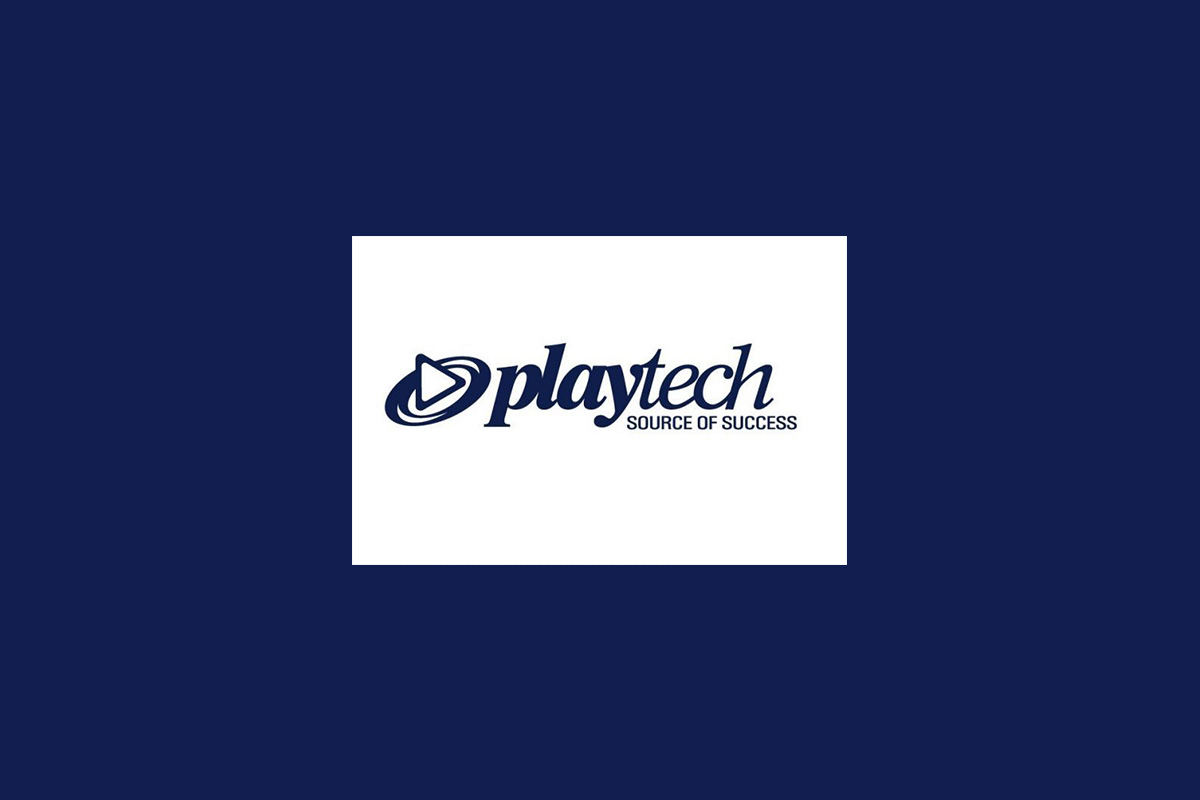 Reading Time:
1
minute
Playtech BGT Sports (PBS) is expecting its retail football turnover to break records on bets taken this season on the back of the increased use of self-service betting terminals (SSBTs).
Following the opening weekend of English Premier League fixtures, the leading provider of omni‐channel sports betting solutions believes the growth will be stimulated by an increasing range of markets, convenience and ease-of-use.
Much of that will be driven by the growing popularity of terminals that now come with a number of tools including its MatchAcca functionality, which gives shop customers the option to back related contingencies by combining several selections into a single bet.
It also includes the new quick-fire application, which brings exciting in-play betting opportunities previously unavailable for the shop customer, as well as the PBS Betrecommender content engine that harnesses artificial intelligence to suggest relevant selections by analysing millions of previous popular calculations and comparisons.
Lee Drabwell, Senior Commercial Director for Playtech BGT Sports, said the latest tools allows operators to benefit from a range of market leading engaging content and customer-friendly tools that can't be delivered over the counter.
He added: "We're very excited about the football season ahead and the opportunities it presents to operators and expect it to be a very successful one."
"SSBTs are drawing in a far broader customer base to betting shops than ever before – especially for those frustrated by the online experience and looking for a new way to bet."
"Our SSBTs bridge this gap, not only by providing shop customers with the digitised betting process they are accustomed to, but also by offering a betting experience that is unmatched anywhere else – ensuring increased revenues for our operators."