Patrik Westberg Is Crowned Sweden's Best Sports Commentator by TVmatchen.nu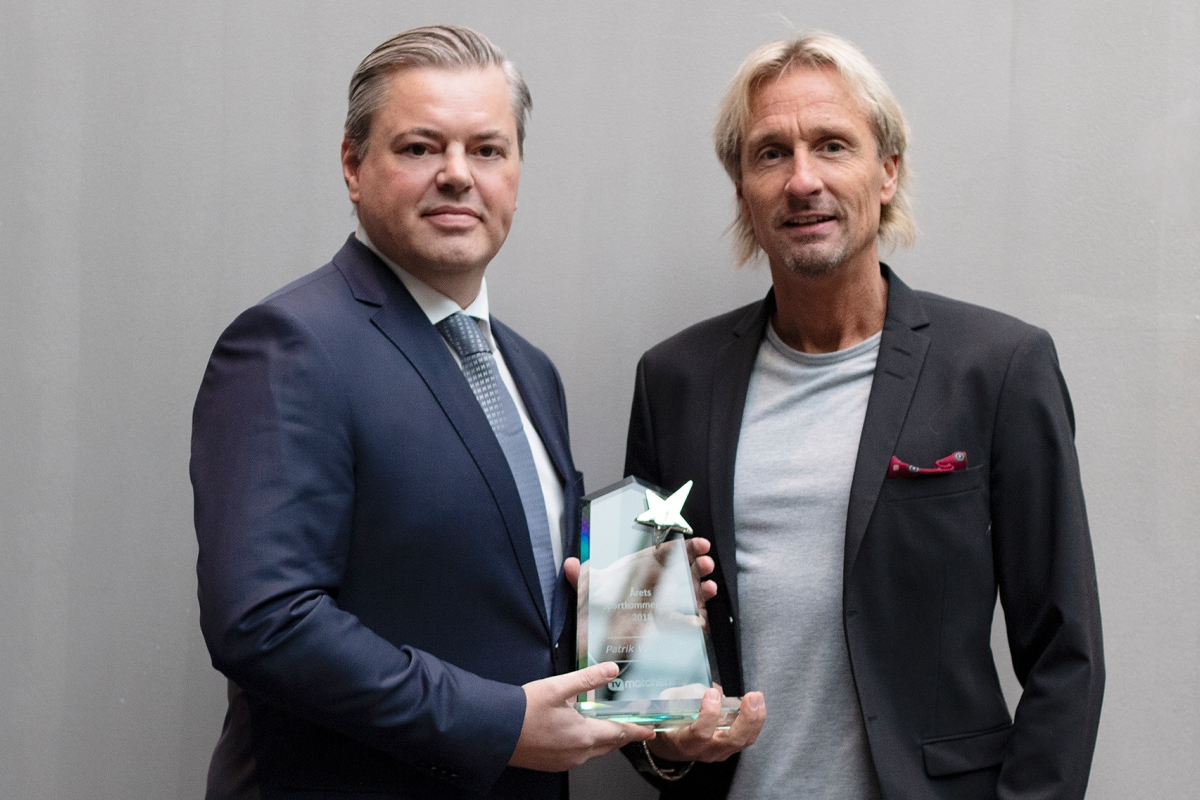 Reading Time:
3
minutes
Patrik Westberg has won the inaugural award of Sweden's favourite TV sports commentator of the year. The esteemed sports commentator topped a poll run by TVmatchen.nu, Sweden's most popular sports TV guide.
The Best TV Sports Commentator Award was launched to celebrate the greatest voices behind the most popular sports on Swedish TV. The competition attracted over 10,000 votes from sports fans choosing their favourite sports commentator of 2018.
Westberg, who is well-known for his charismatic commentary on Swedish Hockey League, Hockeyallsvenskan, Allsvenskan and Superettan, secured a majority of the public vote against fellow sports commentators Chris Härenstam, Lena Sundqvist, Niklas Holmgren, and Roberto Vacchi.
Patrik Westberg commented on receiving the award: When I found out I was nominated for the award and then that had I won – I was shocked! I posted on my social media, and a lot of people expressed their appreciation towards my work. Naturally, it is an amazing feeling, but most importantly I reassured myself that there is a purpose in what I do. Knowing that there are people who truly like the style of my commentary and take enjoyment from it is the best prize I could ever wish for. I am very hard on myself, and now I am just happy because I know I don't have to force anything or change who I am as a commentator.
Erik Jensen, Managing Director of TVmatchen.nu said: "The TVmatchen team wanted to create an award to congratulate the individuals who make watching sport on TV a pleasure with their expert knowledge and comforting words. I would like to congratulate Patrik for collecting the first ever title of Sweden's Best TV Sports Commentator, and I hope the awards will become an annual tradition for sports fans across Sweden to celebrate their favourite sports commentators."
Patrik Westberg Q&A
What sporting event would you like to comment on the most?
Sweden in the World Cup! Most preferably – in the final! It would involve a lot of stress but also a passion for me, as a commentator, and for thousands of fans in the country. That would not only be extremely challenging but rewarding, talking my commentary to the next level.
Did you always think or dream about becoming a sports commentator?
Sport has always been a big part of my life. I used to play football, hockey and handball and have always enjoyed watching professionals play. I was dreaming of becoming a professional sports commentator since a young age and I was told at school that my skills would never be enough to achieve anything great. I had a hard time and was discouraged, but I never gave up. Not earlier than in my early thirties I had a chance to step up the game and begin a career of a sports commentator. I started with small events and shows and with friends' recommendations the word spread. I covered sports events on the local radio of my hometown, and it worked quite well. Then, a journalist friend of mine recommended me to a certain TV station in Stockholm. My first reaction was nothing but fear – I was scared that people would never like the way I work. But they actually did, and it was the first time in my life when I believed that I could do something great. My commentary game has rolled on since then.
Do you have any predictions for who might win the next season of Allensvenskan?
Of course, there are teams that you know will fight for the title on the very top of the list. I believe it's going to be Malmö, close to AIK, but even Norrköping and Djurgärden maybe. I hope it's going to be a fierce competition but Malmö and AIK seem to be the leaders. Malmö has a very good economy compared to the other teams what definitely is a big advantage for them.
What's your favourite team in Sweden – Allensvenskan?
I actually don't have one. I had before but when I started my career – the feelings for the favourite teams were gone as I purely concentrated on the objective and real perception of the games, making sure my personal views and preferences won't affect my job.
Do you follow Swedish players abroad?
Before it was Zlatan Ibrahamovic, but not really anyone else after he ended up in the MLS.
What do you think of the performance of Victor Lindelöf at Manchester United?
Now when Jose Mourinho is gone he can actually prove to everyone that he's a good player. He's mentally strong – he has been receiving a lot of criticism and still managed to not yield under pressure. So now it definitely is his time to present himself from the very best side. Lindelöf is fast…
About TVmatchen.nu
TVmatchen.nu is a leading website and mobile app that provides real-time TV listings and sports media content for the Swedish market. The platform provides TV fixtures for the most popular spectator sports including football, hockey, handball, tennis, golf, trotting, and motor racing. TVmatchen.nu is owned by Raketech Group – a leading media and content marketing company that is listed on Nasdaq First North Premier.
MGA: Licence Cancelled for Bet Service Group Limited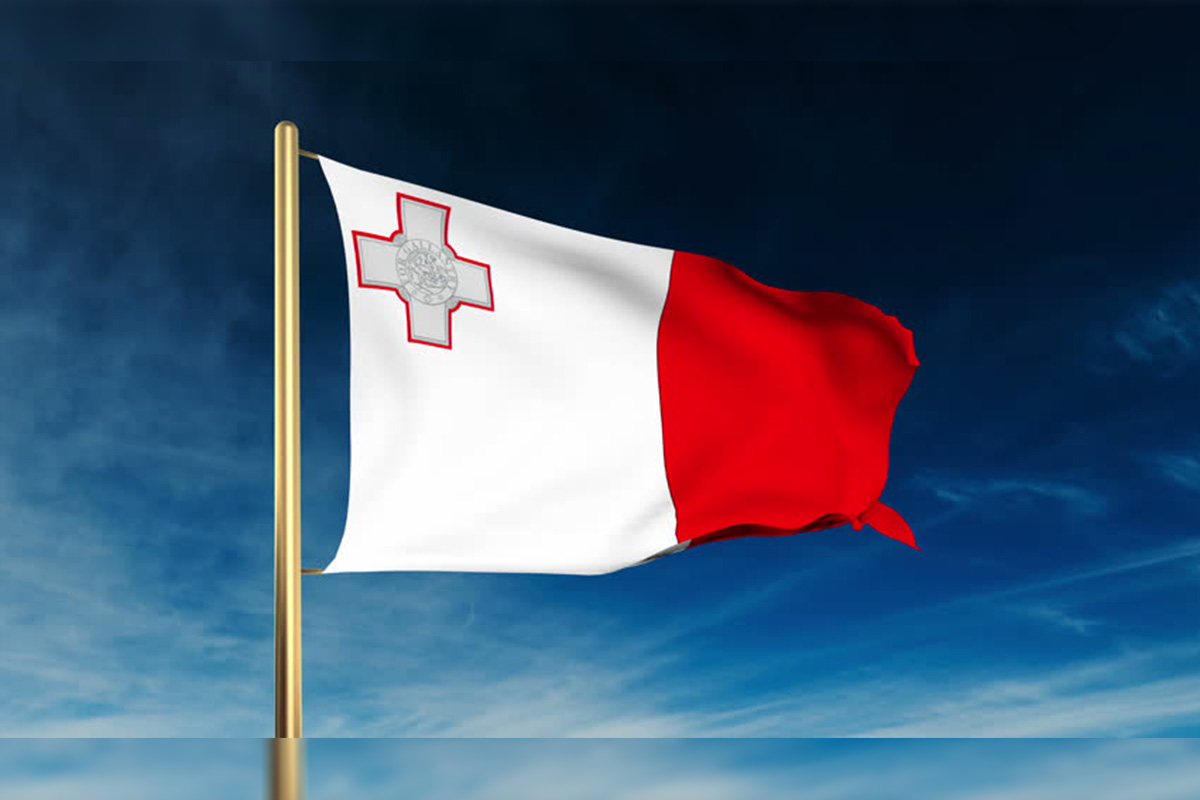 Reading Time:
1
minute
The Malta Gaming Authority is hereby notifying that Bet Service Group Limited, gaming licence MGA/B2C/344/2016, has been cancelled as of 18 February, 2019.
Bet Service Group Limited has thus been directed to proceed with the cancellation process of the Authorisation, and to suspend all gaming operations with immediate effect.  In addition, a notice on the Authorised Person's website/s is to be displayed informing all players that the Authorisation has been cancelled.
Furthermore, the Authority hereby notifies that any websites operated by Bet Service Group Limited or associated with Bet Service Group Limited, and which make reference to the Authority or the above-quoted licence is not approved to be operational by the Authority. Due to the cancellation of the licence, Bet Service Group Limited is therefore not authorised to continue conducting gaming by means of distance communications under an Authority licence.
Players who deem to have any outstanding payments due to them on the mentioned licence are to send an email to support.mga@mga.org.mt and should submit the following information:
Name and Surname;
Registered Address;
Date of Birth;
Copy of Passport or ID Card;
Telephone Number;
Description of Product i.e. casino or sportsbook;
User Name; and
Screenshot of Balance or any pending Cash Outs (if not available an estimated balance is to be submitted).
The Authority notifies that no further information shall be released at this stage in order not to compromise any investigations that may need to be performed by the Authority and/or any other competent authority.
BF Games goes live with 1XBet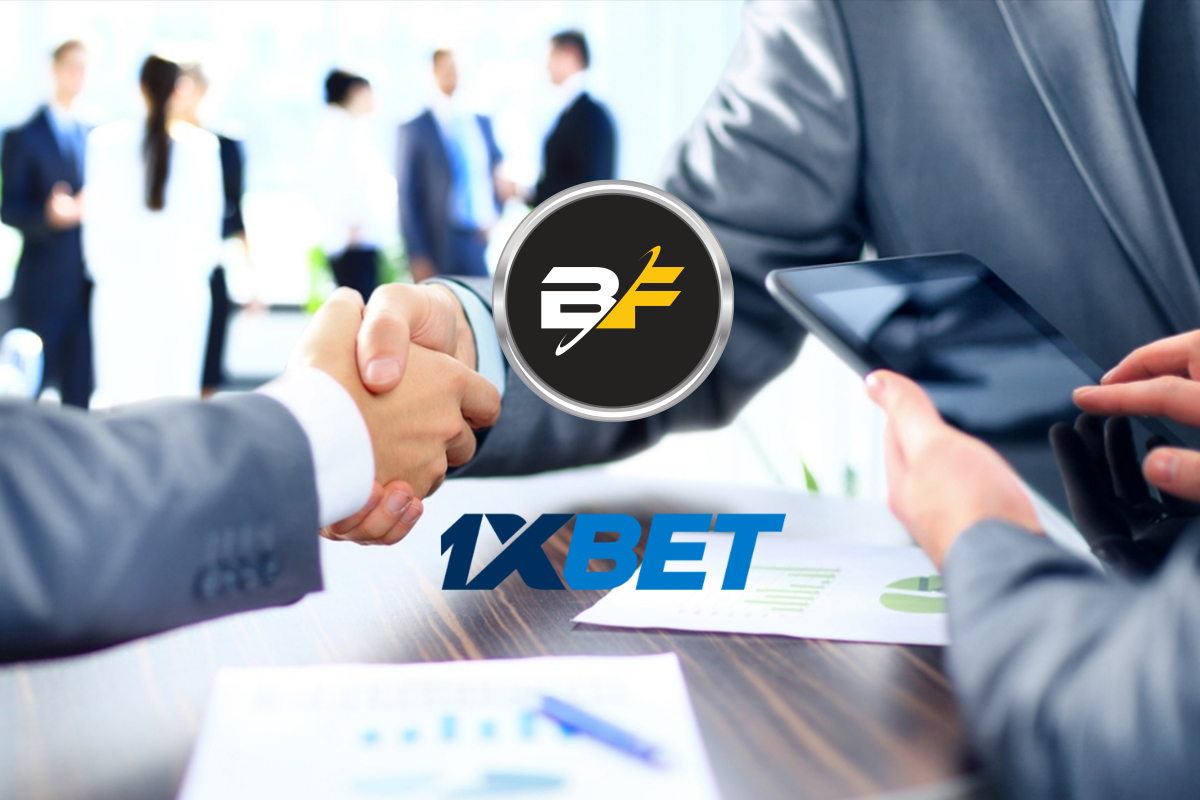 Reading Time:
2
minutes
Dynamic game development studio BeeFee has taken its full portfolio of games live with 1XBet.
The completed integration sees all BF Games being made available for 1XBet's customers, including the new releases Lucky Symbols, Bonnie & Clyde and 3D slot Aztec Adventure.
Jane Polushkina Account Manager at 1xBet, said: "We are delighted to announce the completion of the integration with such a powerful and fast-growing game provider as BF Games and are proud to announce that their high-quality games have appeared on our website.
"We are pleased to offer BF Games portfolio of slots to our growing list of customers and are looking forward to getting the first positive results of our cooperation. We are very happy to achieve new goals with the professional BeeFee team on board."
Claudia Melcaru, Head of Business Development at BeeFee, said: "Our varied and broad portfolio greatly matches the needs of an operator like 1XBet which targets multiple markets and has millions of players with very divers preferences.
"We are very happy to provide our content to them as a valuable add-on to their product offering."
BeeFee was recently awarded a licence by the Malta Gaming Authority, which enables the supplier to provide its games to operators in the region.
The provider also holds licences in the UK, Latvia and Montenegro.
1xBet is built on BetB2B's platform which offers operators the opportunity to tailor their offerings to suit their individual needs.
BetB2B gives their partners an advantage by providing the most modern technology on the market and a fully operational suite of sports betting and gaming content.
About BeeFee:
BeeFee is a creative and dynamic game development studio that creates innovative slots content and IT services for the global online and land-based market. With a focus on developing high-quality games and platform, BeeFee offers an extensive portfolio of industry-leading products to the sector. The London-based company was founded by industry veterans and is also a land-based operator and slot machines producer in several European jurisdictions. Learn more at: www.beefee.co.uk
Casumo and Nolimit City celebrate content distribution deal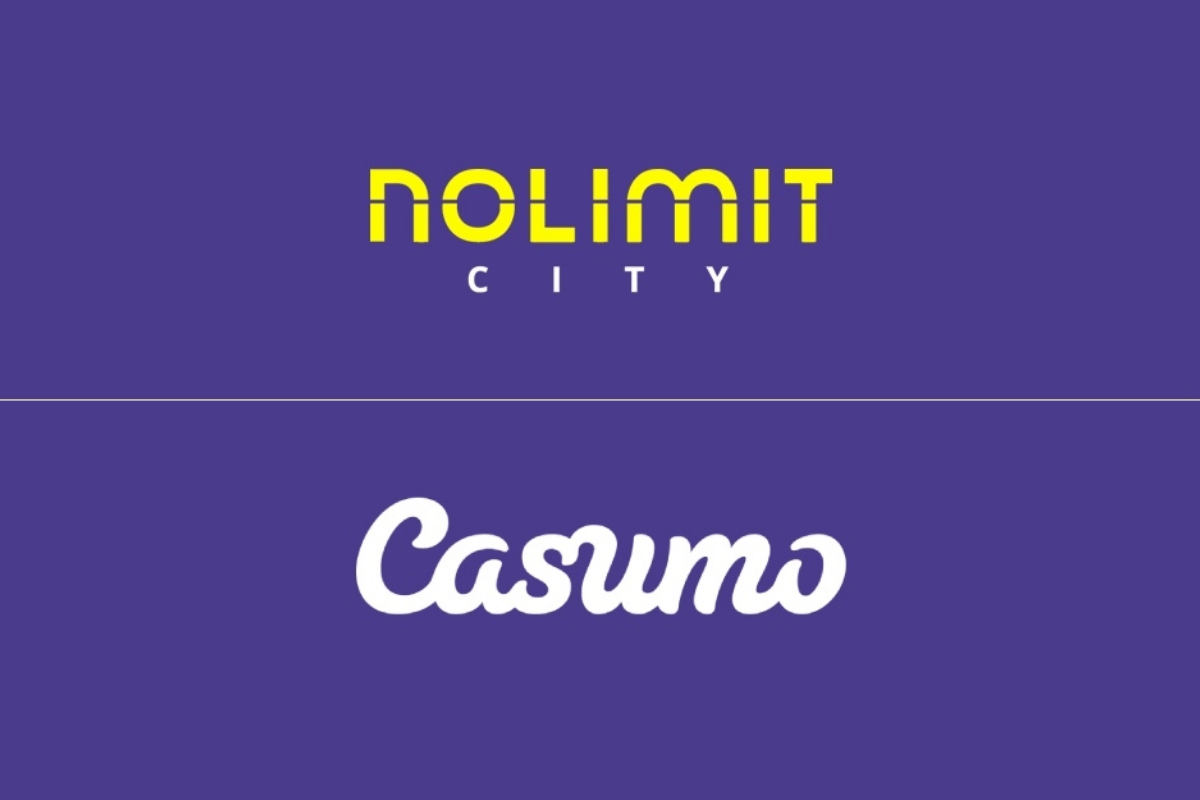 Reading Time:
2
minutes
Nolimit City pens deal with world renowned operator, Casumo.
Marking another milestone for the Malta based Software Provider – Nolimit City have reached a partnership deal with the trendsetting casino innovator, Casumo. A deal between the two was inked in January following a long viewed mutual interest in collaborating together.
The Malta licensed operator, known for its quirky and unique approach within the gambling world, has gained steadfast traction in the last years by maximising their games portfolio and offering a best in class player journey. Casumo, a company known for coming up with standout marketing that emphasises their identity as the fun casino, having also entered multiple regulated markets, such as the United Kingdom, Denmark and most recently newly legislated Sweden. Not to mention being home to a large list of jackpot winners across the years.
Casumo will house Nolimit's content within the growing list of premium suppliers that have helped the company grow to where they are now. The two have agreed a release plan across the month of February and will be going live in the UK, Sweden and additional MGA identified markets. All of Nolimit's latest and games will go live including their latest releases, Fruits, Ice Ice Yeti and stand out titles like Hot Nudge and Casino Win Spin.
Malcolm Mizzi, Commercial Director at Nolimit City, stated: "Seeing our games live on Casumo's casino library means the world to us! Everyone knows the level of excellence the company has strived to achieve in all these years, so having partnered up with an operator like Casumo makes us a step closer to realising our dream to becoming one of the leading supplier brands out there".
Andreas Vickman & Josefine Hellström from Casumo added: "We have been impressed by the quality of the Nolimit portfolio for quite a while now and we believe that the titles will be appreciated by our players, especially within our core markets. We are also excited to see the performance of upcoming games from Nolimit. In addition, Casumo are looking forward to a fruitful long-term business relationship with Nolimit. Let's go."
About Nolimit City:
Nolimit City is a Malta,Stockholm,India-based online casino platform and game developer, offering high-quality content and services to operators around the world. The company has designed and developed its platform in-house from the ground-up; delivering a strong and powerful engine that can take large volumes of play and social interaction in its stride, on both desktop and mobile. It is coupled to an innovative back office and bonus toolbox, providing a one-stop shop for our partners. It is hugely flexible, and can be tailored to individual operator requirements and needs. We employ some of the smartest minds and artistic talents in the industry; people passionate about gambling and technology. They have helped us to create a portfolio bursting with fun and engaging games.