Patrik Westberg Is Crowned Sweden's Best Sports Commentator by TVmatchen.nu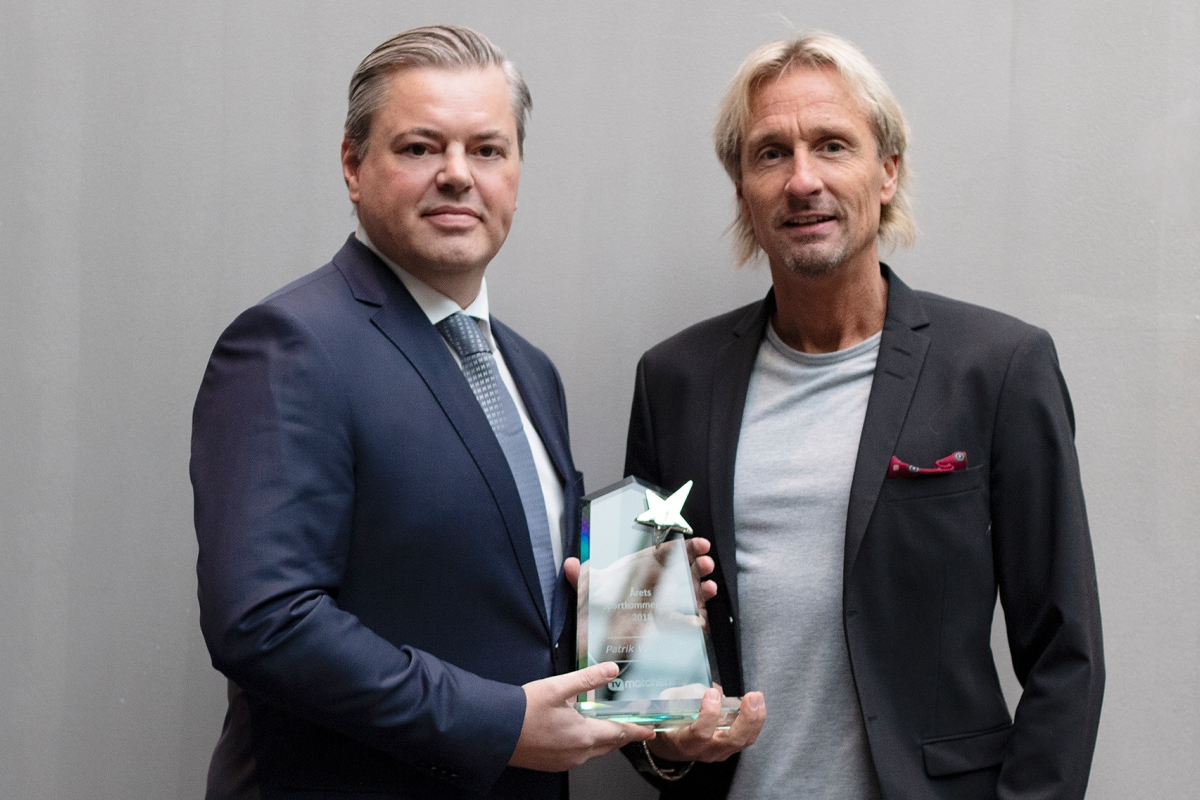 Reading Time:
3
minutes
Patrik Westberg has won the inaugural award of Sweden's favourite TV sports commentator of the year. The esteemed sports commentator topped a poll run by TVmatchen.nu, Sweden's most popular sports TV guide.
The Best TV Sports Commentator Award was launched to celebrate the greatest voices behind the most popular sports on Swedish TV. The competition attracted over 10,000 votes from sports fans choosing their favourite sports commentator of 2018.
Westberg, who is well-known for his charismatic commentary on Swedish Hockey League, Hockeyallsvenskan, Allsvenskan and Superettan, secured a majority of the public vote against fellow sports commentators Chris Härenstam, Lena Sundqvist, Niklas Holmgren, and Roberto Vacchi.
Patrik Westberg commented on receiving the award: When I found out I was nominated for the award and then that had I won – I was shocked! I posted on my social media, and a lot of people expressed their appreciation towards my work. Naturally, it is an amazing feeling, but most importantly I reassured myself that there is a purpose in what I do. Knowing that there are people who truly like the style of my commentary and take enjoyment from it is the best prize I could ever wish for. I am very hard on myself, and now I am just happy because I know I don't have to force anything or change who I am as a commentator.
Erik Jensen, Managing Director of TVmatchen.nu said: "The TVmatchen team wanted to create an award to congratulate the individuals who make watching sport on TV a pleasure with their expert knowledge and comforting words. I would like to congratulate Patrik for collecting the first ever title of Sweden's Best TV Sports Commentator, and I hope the awards will become an annual tradition for sports fans across Sweden to celebrate their favourite sports commentators."
Patrik Westberg Q&A
What sporting event would you like to comment on the most?
Sweden in the World Cup! Most preferably – in the final! It would involve a lot of stress but also a passion for me, as a commentator, and for thousands of fans in the country. That would not only be extremely challenging but rewarding, talking my commentary to the next level.
Did you always think or dream about becoming a sports commentator?
Sport has always been a big part of my life. I used to play football, hockey and handball and have always enjoyed watching professionals play. I was dreaming of becoming a professional sports commentator since a young age and I was told at school that my skills would never be enough to achieve anything great. I had a hard time and was discouraged, but I never gave up. Not earlier than in my early thirties I had a chance to step up the game and begin a career of a sports commentator. I started with small events and shows and with friends' recommendations the word spread. I covered sports events on the local radio of my hometown, and it worked quite well. Then, a journalist friend of mine recommended me to a certain TV station in Stockholm. My first reaction was nothing but fear – I was scared that people would never like the way I work. But they actually did, and it was the first time in my life when I believed that I could do something great. My commentary game has rolled on since then.
Do you have any predictions for who might win the next season of Allensvenskan?
Of course, there are teams that you know will fight for the title on the very top of the list. I believe it's going to be Malmö, close to AIK, but even Norrköping and Djurgärden maybe. I hope it's going to be a fierce competition but Malmö and AIK seem to be the leaders. Malmö has a very good economy compared to the other teams what definitely is a big advantage for them.
What's your favourite team in Sweden – Allensvenskan?
I actually don't have one. I had before but when I started my career – the feelings for the favourite teams were gone as I purely concentrated on the objective and real perception of the games, making sure my personal views and preferences won't affect my job.
Do you follow Swedish players abroad?
Before it was Zlatan Ibrahamovic, but not really anyone else after he ended up in the MLS.
What do you think of the performance of Victor Lindelöf at Manchester United?
Now when Jose Mourinho is gone he can actually prove to everyone that he's a good player. He's mentally strong – he has been receiving a lot of criticism and still managed to not yield under pressure. So now it definitely is his time to present himself from the very best side. Lindelöf is fast…
About TVmatchen.nu
TVmatchen.nu is a leading website and mobile app that provides real-time TV listings and sports media content for the Swedish market. The platform provides TV fixtures for the most popular spectator sports including football, hockey, handball, tennis, golf, trotting, and motor racing. TVmatchen.nu is owned by Raketech Group – a leading media and content marketing company that is listed on Nasdaq First North Premier.
AMATIC Industries Reports Excellent FER in Madrid, Presents Roulette Grand Jeu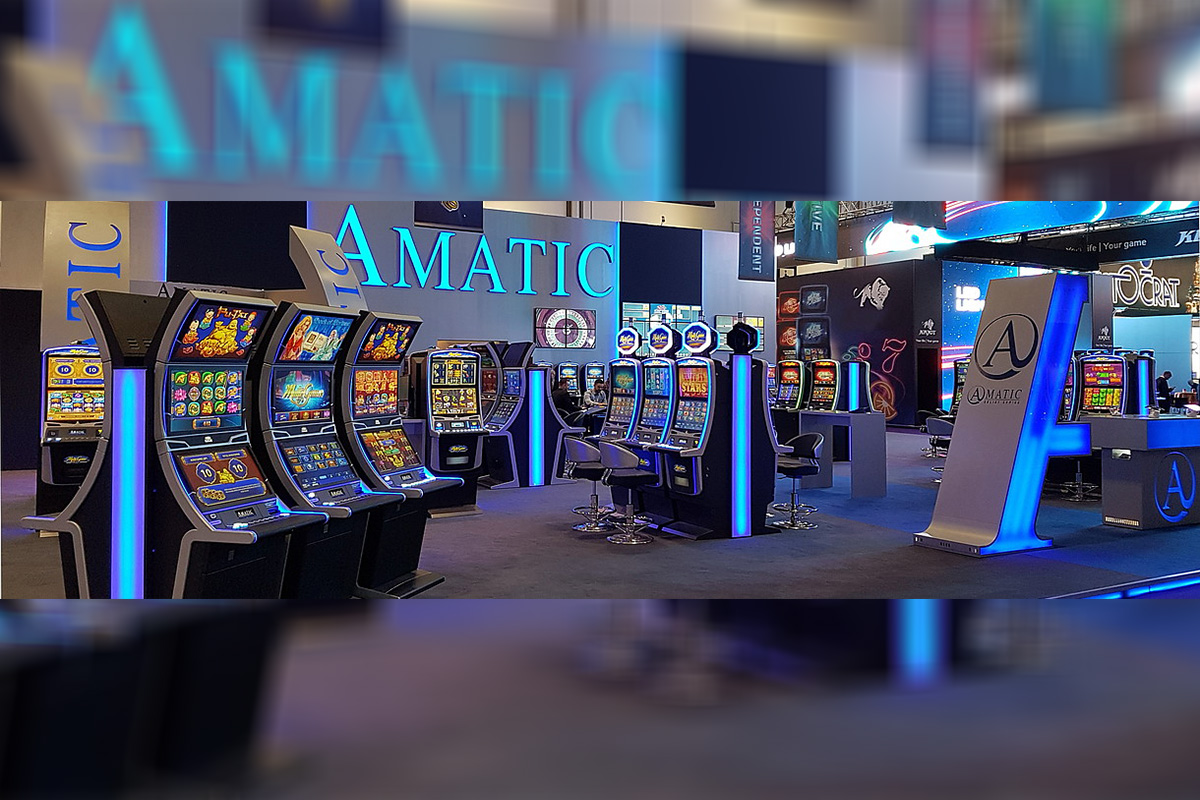 Reading Time:
1
minute
AMATIC Industries, an integrated supplier of premium gaming products, in collaboration with Comatel, has reported an excellent Fería International del Juego (FER) show in Madrid.
There was plenty to see as Comatel secured a large stand to house the AMATIC solutions. AMATIC Industries presented the latest Roulette Grand Jeu with the stylish, brand new Corona II overhead design that incorporates a large screen that can be viewed from both sides. This is an excellent way to portray the GO FOR GOLD bonus game which has been created especially for the Spanish market. Another highlight at the FER was the introduction of a further bonus game called LET'S PARTY.
Leopold Öller, Director at AMATIC Industries, summed up the response from the FER, stating, "It was a great opportunity to see our valued customers in Spain. Thanks to our unique partnership with Comatel our games have become extremely popular throughout the country. We are always focusing on bringing new innovations to strengthen our position here. We were able to do this in all areas – with our Corona II on the Roulette Grand Jeu, our new Amarox C24 Nero and new games for our Multiliner as well as the focus on our Landscape solution. We were very pleased with the response."
Betinvest to present new iFrame product with Asia-specific interface in Macao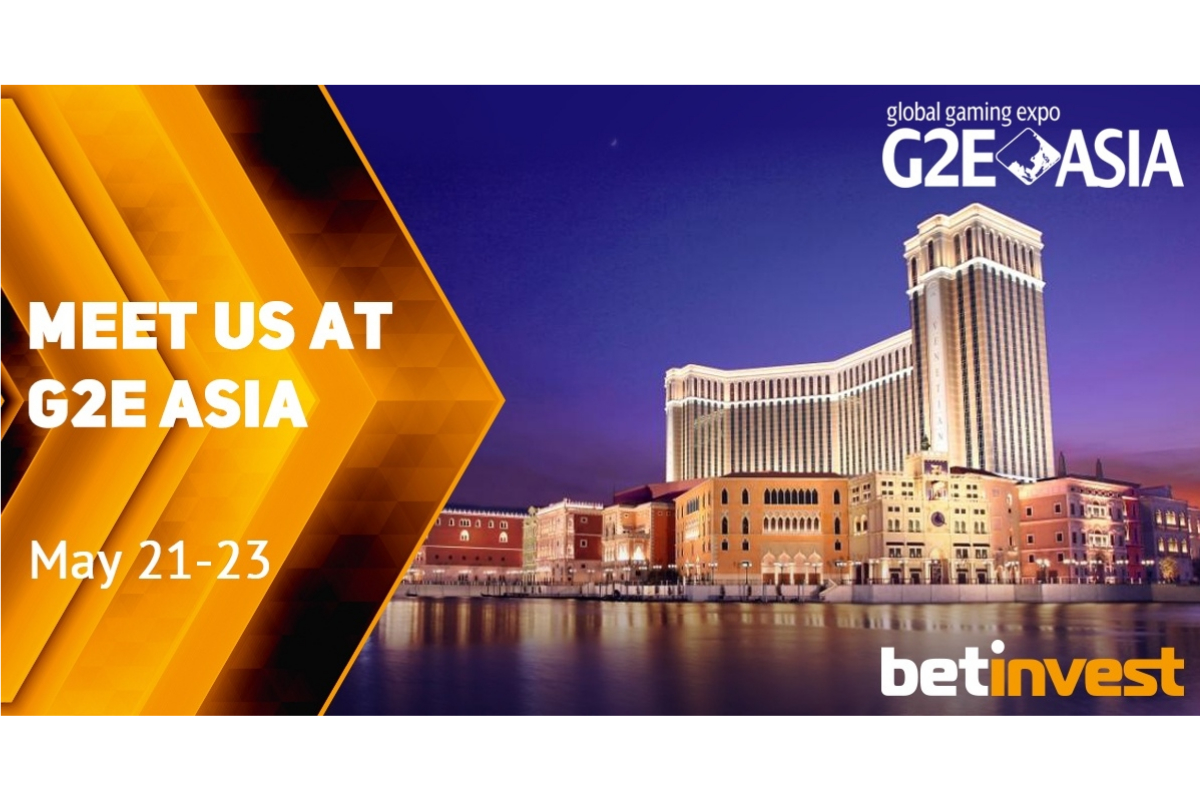 Reading Time:
2
minutes
Betinvest is going to the very heart of the Asian entertainment industry – Macao – to take part in one of the gaming business's leading international events. At stand D1229, the company will present its well-established sports betting products as well as its very latest solutions, such as iFrame Sportsbook. The Betinvest team have also announced that visitors will have the opportunity to get a €5,000 certificate which can be used towards the cost of any Betinvest product.
"We are delighted to be returning to G2E Asia this year, both to network and to present our new special offers. We were able to have a discussion with our Asian partners before the exhibition to find out all about the special needs and requirements of betting operators in Asia. We're well prepared and hope that visitors to our stand will be pleasantly surprised by what we have to offer them," said Betinvest's VP of Business Development, Valentyn Kyrylenko.
"We'll be presenting our new iFrame solution which offers unique opportunities to integrate and manage traditional Sportsbook and/or eSports betting. Our iFrame solution will be an essential tool for operators in any region. As for special features for the Asian market, we've made some changes in the backend according to the market's needs and developed a corresponding frontend. I hope they'll like it!" Kyrylenko added.
Between 21st and 23rd May 2019 at The Venetian Macao, the Betinvest team will showcase – and provide every visitor with an opportunity to try out for themselves – all of the company's products and services. The core Betinvest products are Sportsbook and Data Feed, but the company also offers simple yet profitable in-house solutions such as Lottery, Keno and Roulette.
Betinvest will be exhibiting at stand D1229. You can book a meeting with the Betinvest team here.
22Bet Enters the UK Sports Betting Market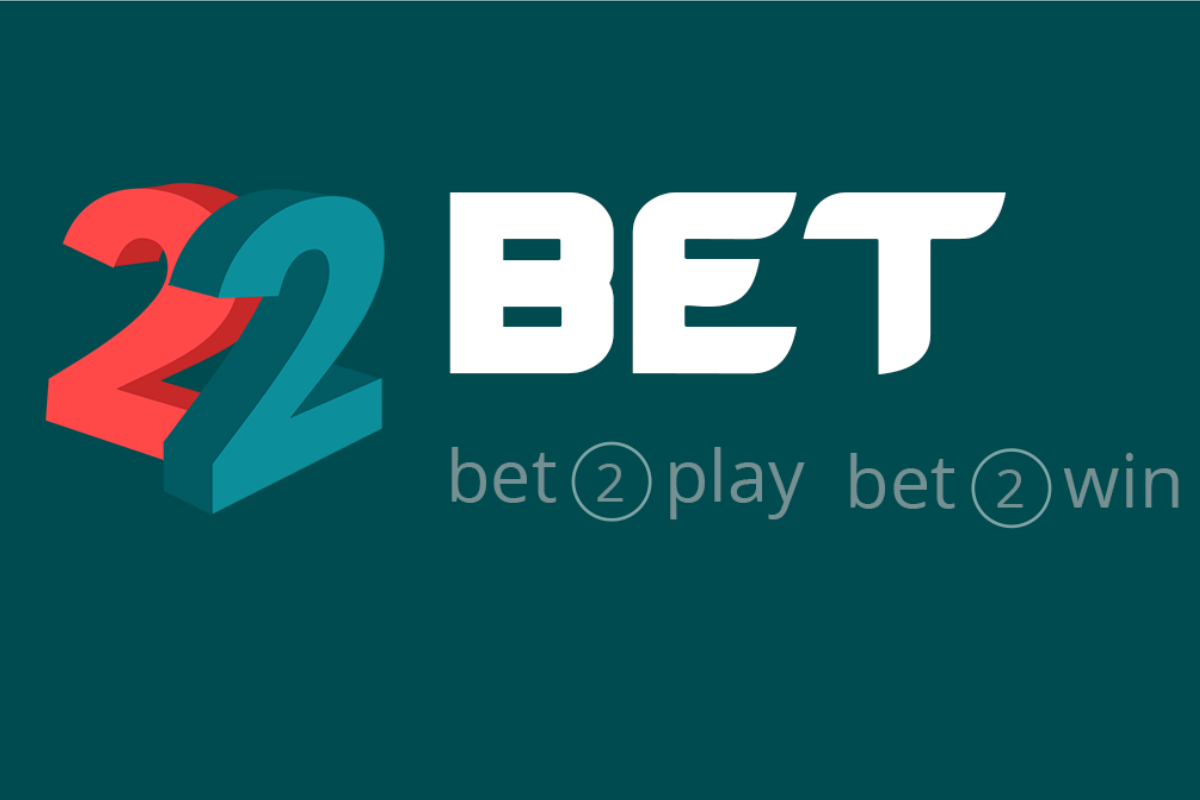 Reading Time:
1
minute
Sports betting market in the UK is known for its strict regulations and, as a result, quality online bookmakers. Just recently, another major player in the field, 22Bet, has launched its UK version to offer its services for the new audiences.
The new betting site offers the usual services on major sports leagues, eSports and entertainment specials, such as odds on Game of Thrones and Prince Harry and Meghan Markle's baby. Additionally, the site has a blog for best betting tips online.
The site also offers online slots, live casino games, as well as live bingo, wheel of fortune and poker among other games. By offering these combined services, 22Bet hopes to offer safe and reliable services in a strictly regulated UK market.
"Double twos" already cover various markets around the world, also offering sports betting throughout a great variety of regional leagues and a vast selection of eSports tournaments. 22Bet main portal is already one of the biggest sports bookmakers in Kenya, but has decided to launch a separate website specifically for the UK market.
Even though ease-of-use and best betting experience is the key subject of any bookmaker, special attention of their UK site was directed towards security and essential customer service, which works round the clock.
The brand is often most recognized from their ambassadors, which include the legendary Ronaldinho and Kevin Kuranyi – former member of German national football team that also played for Schalke 04 and Dinamo Moscow.
22Bet was also the main sponsor for Ronaldinho & Friends VS Adler All Stars charity match that took place at Eintracht Frankfurt's Commerzbank Stadium and featured, among others, Kuranyi, Rafael Van der Vaart, and Kevin Prince Boateng.