Celebrated Regulatory Expert André Wilsenach Joins BMM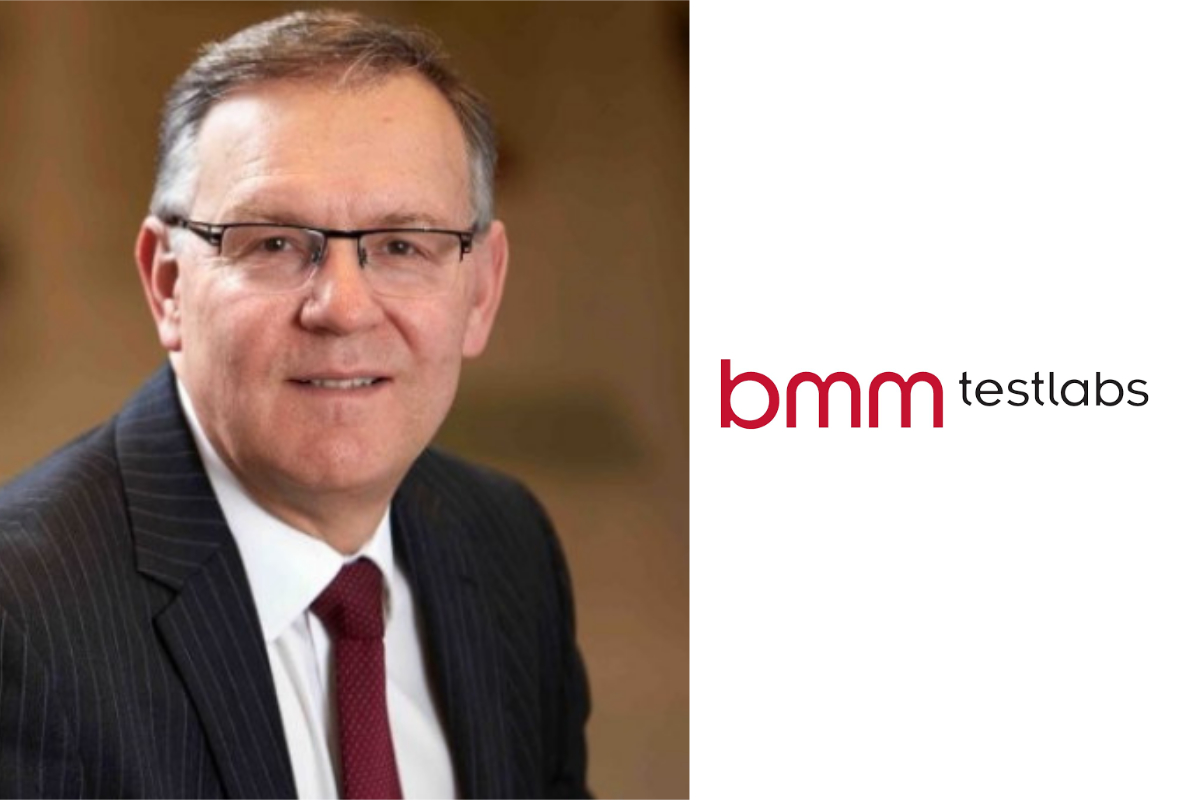 Reading Time:
2
minutes
BMM Testlabs, the world's best gaming testing laboratory and technical consultancy is pleased to announce the addition of André Wilsenach to its global executive as Senior Vice President of Government Relations. Wilsenach will support the continued expansion of BMM Testlabs' global footprint with expertise in government relations and gaming regulations that spans 20+ years and several countries.
Martin Storm, President and CEO of BMM Testlabs, "André is going to be a tremendous asset to BMM as we continue to grow and serve the industry as a trusted consultant on regulatory matters. Starting with his time at the Lotteries and Gambling Board in South Africa, to leading the International Association of Gaming Regulators, to founding and leading the International Center for Gaming Regulation at UNLV, he's a visionary in the gaming industry. But more than that, he is a wonderful man whom I respect deeply."
André Wilsenach is a graduate of the University of Pretoria, South Africa and amongst others worked for the Africa Institute of South Africa, the Development Bank of Southern Africa, Ernst & Young as well as the South African Government prior to a longstanding career in gaming regulation.
Wilsenach's career in gaming started in 1995, when he was appointed to the South African Lotteries and Gambling Board which was set up to advise the Mandela government on the legalisation of gambling in South Africa. During the period 1995 to 2000 he was the Executive Officer of the Mpumalanga Gaming Board whilst serving as a member of the National Gambling Board. In 2001 he was appointed as the first Executive Officer of Zonke Monitoring Systems, a private company established to render electronic monitoring services to the National Gambling Board of South Africa. In 2002 he was appointed Executive Director of the Alderney Gambling Control Commission which regulated online gambling. In 2016 he joined the University of Nevada Las Vegas to set up the International Center for Gaming Regulation. He held the position of Executive Director of the Center until the end of 2018.
André is a former President of the International Association of Gaming Regulators and an active member of the International Masters of Gaming Law and the International Association of Gaming Advisors.
In closing, Storm stated, "As BMM continues to set new standards for performance and partnership in the industry, André is going to play a key role in aligning important stakeholders on the regulatory and government front. We're delighted to have him on the team."
About BMM:
BMM is the longest established and most experienced private independent gaming certification lab in the world, providing professional technical and regulatory compliance services to the gaming industry since 1981.
At its core, BMM is a systems-expert company that has provided consulting for and tested many of the largest gaming networks and systems over the last 37 years. In addition, BMM has been successfully testing and certifying the full scope of Class III casino products for over two decades.
BMM authored the first set of independent gaming standards in 1992 and the first set of online gaming standards in 2001.
BMM employs some 350 people in 14 global locations and serves over 440 jurisdictions.
BMM's world headquarters are in Las Vegas (USA), with offices in Mexico City (Mexico), Lima (Peru), Melbourne and Sydney (Australia), Singapore, Macau (SAR, China), Moncton (Canada), Buenos Aires (Argentina), Barcelona (Spain), Vienna (Austria), Bologna (Italy), Midrand (South Africa) and Bucharest (Romania).
For more information on BMM Testlabs, please visit bmm.com
LeoVegas interim dividend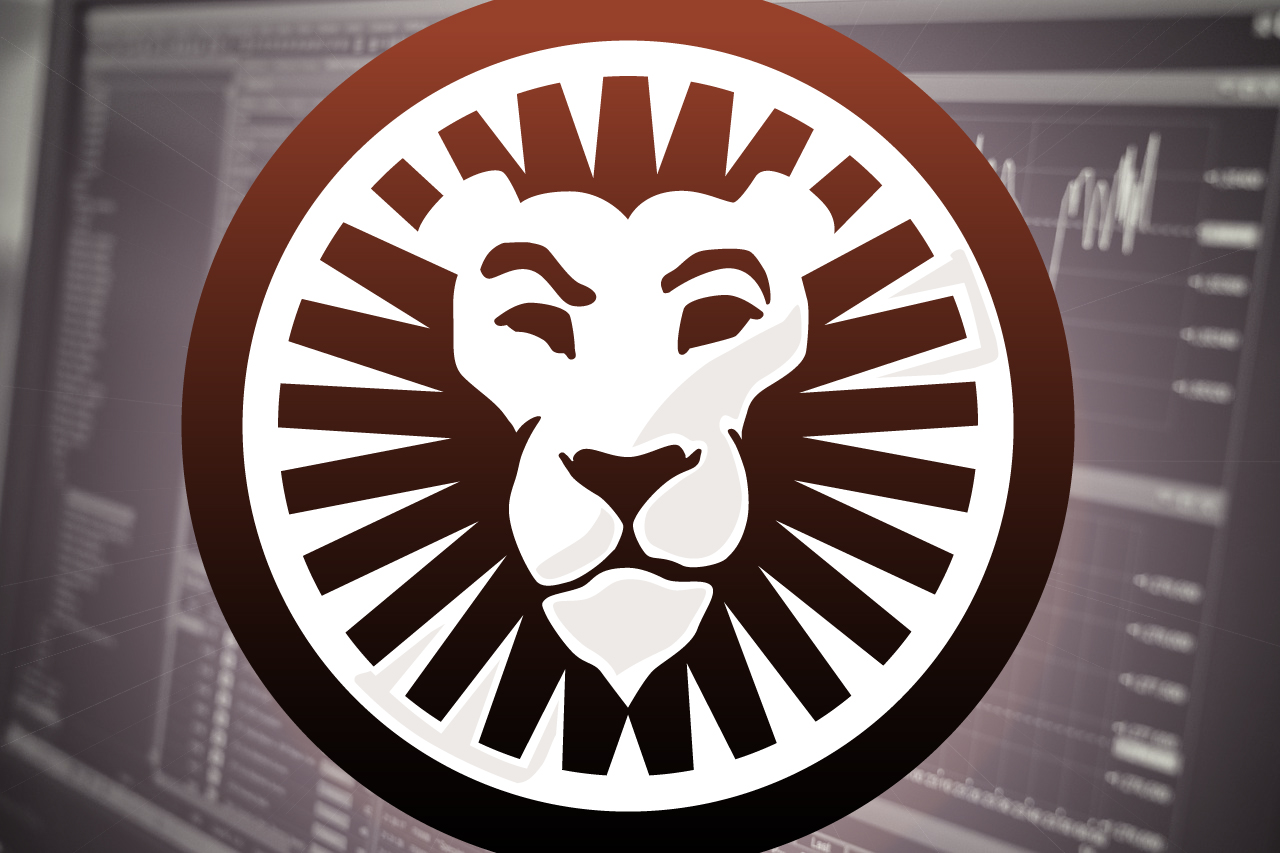 Reading Time:
< 1
minute
At the Annual General Meeting on 29 May 2019 it was decided that the dividend of SEK 1.20 would be paid out in two equal payments. The first payment was distributed on 7 June 2019. The following dates apply to the second payment:
November 29 is the last day to buy the share with the right to the dividend.
Ex-dividend date is 2 December 2019. The stock is traded without giving the buyer the right to the dividend.
Record date is 3 December 2019. The date you need to be registered as a shareholder to be entitled to the dividend.
Distribution by Euroclear Sweden AB on 6 December, as shareholders you can expect the dividend on the same day.
The total number of shares in LeoVegas is 101,652,970.
Fugaso celebrate 3 years of innovation, growth and spinning reels with a raft of new content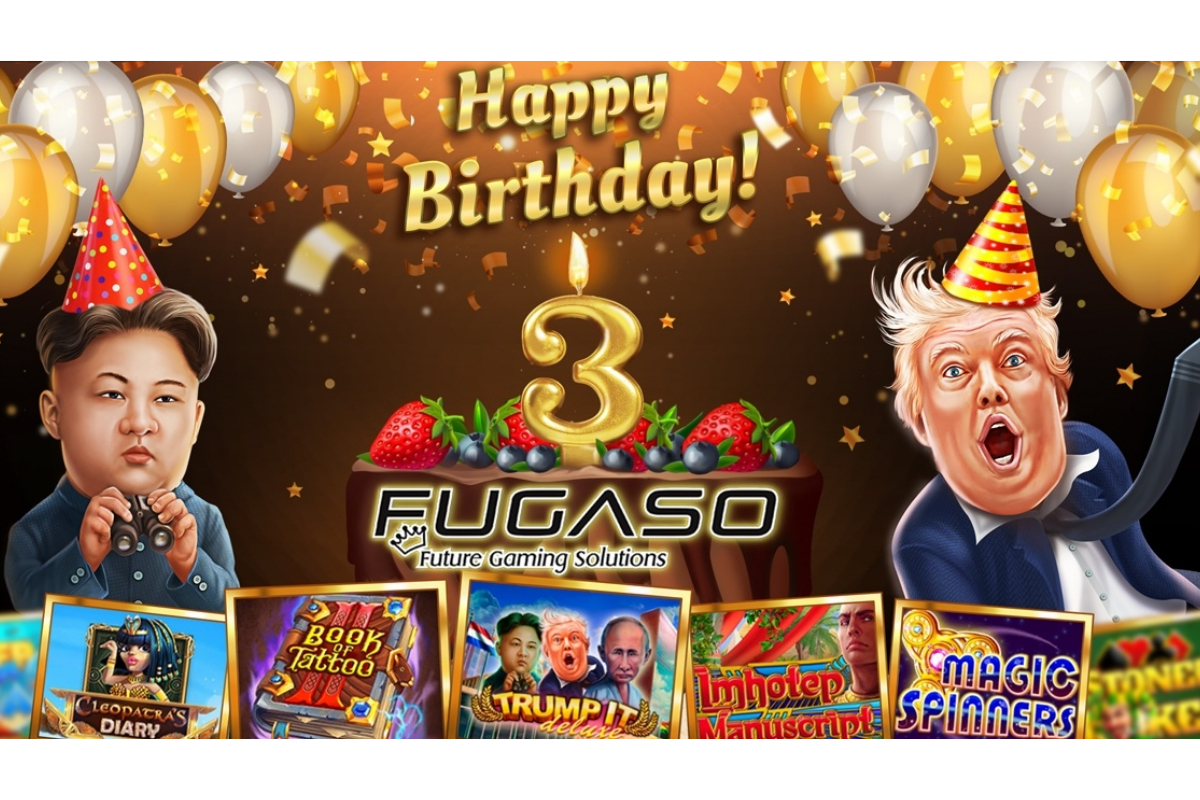 Reading Time:
2
minutes
International software provider Fugaso, whose stellar slots are attracting significant operator and player attention, report that the company has been thriving throughout 2019, picking up a host of new partners and launching a number of blockbuster slots titles as well as being nominated in awards shows.
Fugaso is currently on a roll, having recently been announced as a finalist in two AskGamblers Award categories which play to the company's strengths, Best Slots and Best Software Provider, in what is considered the world's most prestigious casino awards.
The road to success over the last 3 years for Fugaso has been one driven by innovative in-house technology that is driving growth for the company and manifested in proprietary breakthroughs such as their 'Rich Free Spins' feature, which allows operators and casinos to hand out free spins to players with a multiplier on them which provides excitement with the prospect of potentially highly generous payouts. No other games manufacturer is currently offering 'Rich Free Spins', a key differentiator in Fugaso's bulging technology vault.
Backed by a qualified team of iGaming experts Fugaso started out in 2016 by setting ambitious targets and launched with a 15 games-a-year structure which they quickly surpassed and by the end of 2018 began consolidating the design and engineering end of the studio with breakthrough blockbuster TrumpIt Deluxe at the beginning of the year which was launched at ICE.
The rapidly expanding Fugaso portfolio of titles is available via the GrooveGaming platform as well as from Soft Gamings, Soft Swiss, Digitain, EveryMatrix, BetConstruct , IGG, 1XBet and Parimatch, amongst many others. Releases so far this year include Trump It Deluxe, Wild Rodeo, Magic Spinners, Fugaso Airlines, Stoned Joker, Imhotep Manuscript, Book of Tattoo II and blockbuster Cleopatra's Diary, which is in the running for Best Slots at the AskGamblers Awards. Summer hits included Deep Blue Sea and Imhotep Manuscript, which was also in the running with the AskGambler's Awards.
All Fugaso games are available in 12 languages and can be adapted for any additional language, every game is supported by all devices, currencies and cryptocurrencies. One of the promotional tools available from the slick slots manufacturer is the Fugaso Jackpot Series Games, covering nearly 40 titles and the popular progressive are attracting substantial interest with 6-figure jackpots providing players with great opportunity of winning and operators a phenomenal promotional tool.
The entire portfolios of almost 70 Fugaso HTML5 games have been developed under the remote technical standards of the UK Gambling Commission as well as the Maltese Gaming Authority. Fugaso is planning to grow towards a much larger number of jurisdictions with many more certifications to expand their offerings further.
In what has been a very successful third year for Fugaso, the popular sequel Book Of Tattoo II has been breaking records in terms of increased player activity, a jump in unique players per session as well as a significant rise in gaming durability.
To celebrate its major milestone, Fugaso has announced that it would be offering a very special birthday commercials for the first 5 companies who integrate the expanded games portfolio, which can be viewed at www.fugaso.com/games.
said: "We're very excited to reach our third anniversary milestone and to have gained so much business this year along with the market trust that goes with visibility in major awards. We are grateful to all those who have placed their trust in us, it's a WIN:WIN situation and now we've got the kind of momentum which we could have only dreamed of when we took those first steps 3 years ago."
Twin River Sees 17% Revenue Growth in Q3 2019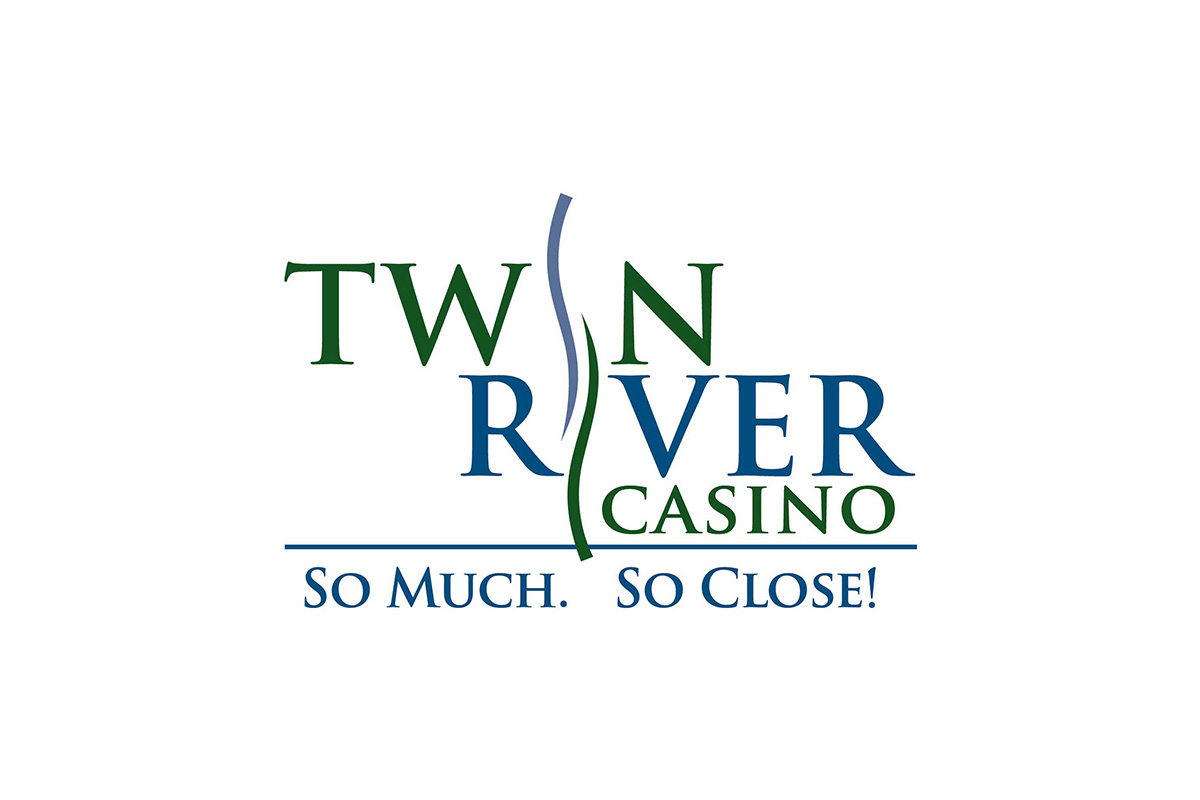 Reading Time:
< 1
minute
Twin River Worldwide Holdings has reported a revenue growth of 17% in the third quarter of 2019.
In 2018, the Q3 revenue was $110,494. This year, it brought in $129,309 by the end of September.
Last year, the company's net income was $9.4 million. But in 2019, the net income dropped to $7.4 million.
"While we experienced the anticipated short-term impacts of new competition at our Twin River Casino Hotel in the quarter, we continued to reap the benefits of our disciplined M&A strategy, with Dover Downs and Tiverton both performing extremely well this quarter," George Papanier, President and CEO of Twin River said.
Twin River Worldwide Holdings owns and manages four casinos, two in Rhode Island, one in Mississippi and one in Delaware, as well as a Colorado horse race track that has 13 authorised OTB licenses.