NSoft's overview on regulatory challenges in SEE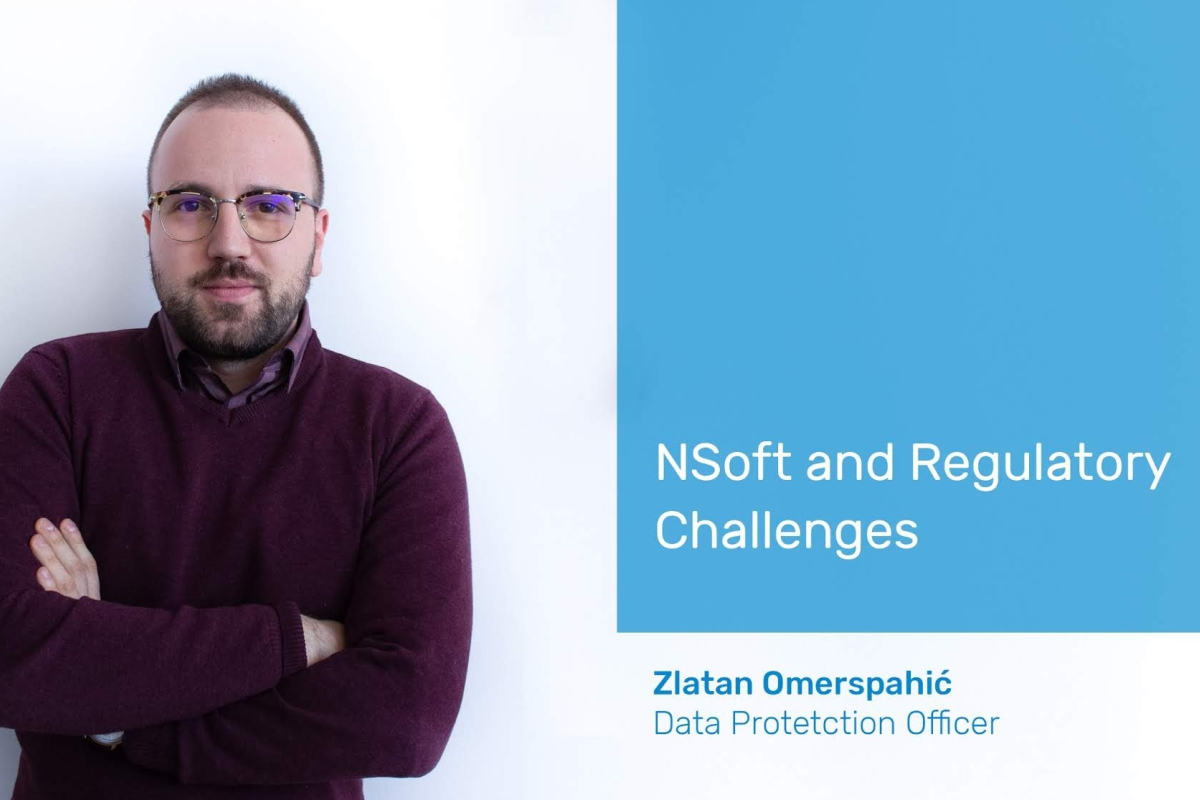 Reading Time:
3
minutes
Regulatory requirements strengthening the company's know-how
In today's business, the companies are being increasingly challenged with efforts to reach all set financial targets, and at the same time to comply with complex regulatory requirements. Gambling regulation is one of the most demanding areas for regulation in every legal system. If this fact is complemented by the fact that NSoft operates in over 35 countries (35 different legal systems) then it's easily understandable that NSoft's high regulatory challenges require continuous dedication.
However, with its expertise, NSoft is absolutely serious market player, playing a demanding regulatory "match" as well as complying with standards that regulators place in front of both, the company and its clients. Through the prism of NSoft, this match is to be perceived from two angles. The first one is where NSoft directly applies regulations in its field of activity, and the second one is when NSoft provides professional and advisory support to its clients. In both cases there is absolute commitment to comply with all regulatory standards in ensuring high quality business.
Dealing with the legal and regulatory risk
As said in the introduction, the regulatory requirements are becoming more and more complex, the intention is to regulate the market as much as possible. The special challenge are the growing sanctions for breach of the regulatory standards, which can expose each company both, financially and reputationally.
The question of how to deal with all of these challenges becomes legit. Many would say that it is enough to only know the rules and apply them consistently. However, NSoft approaches those problems much more comprehensively. Knowledge of regulations is something that is mandatory. Nevertheless, one should be aware that today's regulations are so often ambiguous, leaving room for more interpretations and thus creating disagreements in deciding how to apply certain regulation and consequently leading to legal insecurity. In such situations it is not only crucial to know the regulation, but to manage legal and regulatory risk .
There is no uniform definition of these risks, but it is evident that the unexpected interpretation of the law or legal uncertainty could lead to financial, reputational or other damage for the company. This practically means that it is necessary to assess the risk, manage it, but in a way that does not cause any loss to the company or client, and that such a solution provides the basis for achieving previously agreed business objectives. Having this approach, in such an uncertain regulatory environment, allows us to provide additional security to our customers as we perceive these situations as a common challenge. New regulatory frameworks or modifications of the existent ones are approached from the aspect of rationality that is directly related to the aforementioned risk assessment.
This particularly implies on:
– establishing the sequence of activities of all participants
– defining the places and ways for cooperation and coordination of activities of different participants
– defining and managing tasks, both individual and team tasks
SEE region expecting changes to legal acts
If we take as an example the regulatory framework of the countries that geographically belong to South East Europe, then one basic common characteristics is easily identified – the need for a continuous improvement of improper legal solutions, completion of the process of harmonization with EU standards for non EU member states such as BiH, Serbia and Montenegro. Over the next period, from the aspect of regulation, both for clients and NSoft, the challenge will be to monitor the announced changes to legal acts within the gaming industry.
NSoft wants to be an active participant, whenever possible and when the procedures permit, in creation of regulations, making suggestions and objections, all with the aim of creating a better regulatory framework. We are aware that social responsibility in this segment is extremely important. As a company we are absolutely qualified for this kind of contribution to the community.
Don't miss out on the chance to meet NSoft´s Team and find out more about NSoft's products at upcoming ICE London. Book a meeting with our team or contact sales@nsoft .com .
Zlatan will be speaking during the 3rd edition of Prague Gaming Summit in the IMGL MasterClass and will share the insights of advertisement banning in the Balkans.
Do not miss this exciting opportunity to meet the team at Prague Gaming Summit 3 and discuss collaboration possibilities! You can Register here or View the Agenda.
KFC to hold its first esports championship in Central and Eastern Europe as part of KFC BATTLE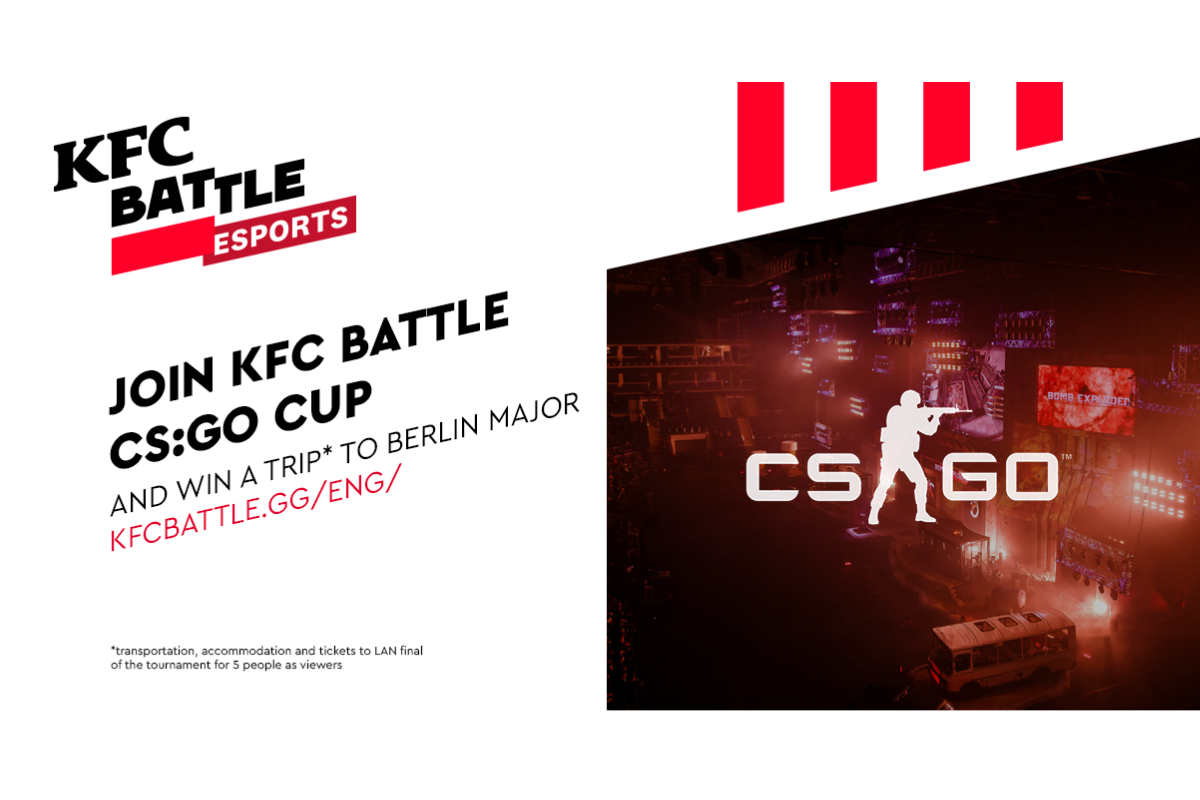 Reading Time:
2
minutes
This year an international youth project KFC BATTLE will include a tournament for amateur teams from Central and Eastern Europe. This will be the second consecutive esports tournament as part of the large-scale youth project, now in two different esports disciplines – Dota 2 championship for teams from Russia, Kazakhstan, Belorussia, Armenia, Azerbaijan, Ukraine, Kyrgyzstan and Georgia and a tournament in Counter-Strike: Global Offensive for teams from Central and Eastern European countries.
Six winning teams of KFC BATTLE: Esports will be determined at the project's Grand Finale to be held in Moscow on July 13-14. Two CS: GO teams and four Dota 2 teams will compete for the prize of a completely covered trip to a major esports championship in their favorite discipline where they can see the world's leading professional teams play live: the winning Dota 2 team will visit The International 2019, and the winner of the CS: GO championship will go to The StarLadder Berlin Major 2019.
KFC BATTLE is a large-scale international project of the restaurant brand for young talents in different spheres from street basketball and singing to rap and esports. Last year was the seventh time KFC organized KFC BATTLE and the first time the project was accompanied by an esports tournament, signifying the brand's interest towards young people engaged in a dynamic world of esports. The tournament attracted 4,415 esports enthusiasts from Russia, Ukraine, Kazakhstan, Belarus etc. The winning team of the KFC Esports Championship, Whites, scored a quota in the Dota 2 finals of the 2018 Russian Esports Cup, held by the Russian Esports Federation, as well as a trip to Europe. The team's captain Alexander "Ceyler" Popov was also honored as the Cup's MVP and later received an invitation to play on a professional level by a CIS team The Pango.
This year, for the first time in the history of KFC BATTLE, Central and Eastern European teams will also be able to compete in the esports tournament. To engage as many CEE esports fans as possible, it was decided to hold an esports championship in one of the most popular esports disciplines in the region, Counter-Strike: Global Offensive. In order to compete in the final stage of the tournament CEE teams will go through a qualifying stage consisting of open and closed online qualifiers on FACEIT to determine two leading teams. These teams will then compete in the concluding Grand Finale in Moscow. Open qualifiers for KFC BATTLE will take place every weekend day from May 11 to June 2. Closed qualifiers both for Central and Eastern European teams and for teams from Russia, Kazakhstan, Belorussia, Armenia, Azerbaijan, Ukraine, Kyrgyzstan and Georgia will take place on June 7-9. Registration in the tournament for CEE teams is available at this link. The championship is open to any amateur team consisting of players aged 14 to 30, and participation in the championship is free.
Follow the news of this season of KFC BATTLE on the official website.
Romanian Investors to Relaunch and Turn Lebada Luxury Resort & Spa into Casino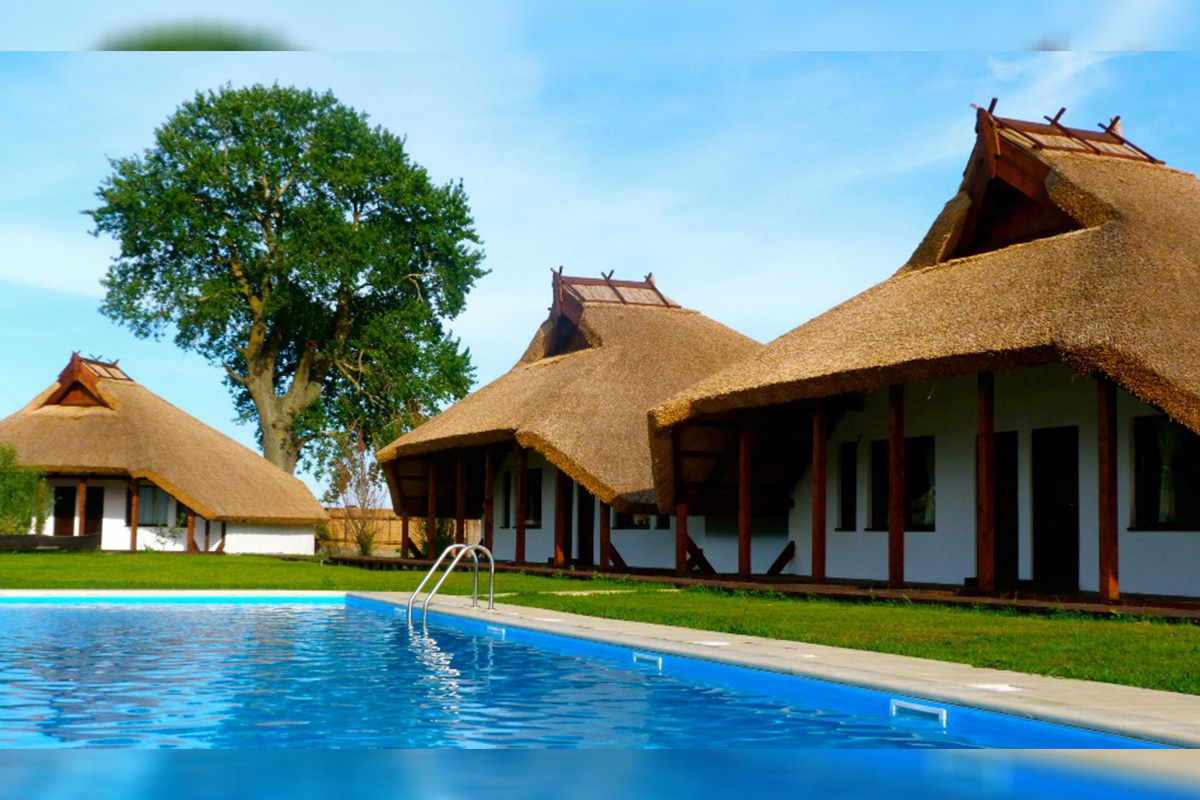 Reading Time:
1
minute
Two Romanian entrepreneurs are going to re-open the Lebada Luxury Resort & Spa in the Danube Delta. They have invested EUR 20 million in the complex for renovation and purchased in 2017 for EUR 3 million from the tax agency ANAF. ANAF sold the complex to recover damages owed to the state by convicted businessman Sorin Ovidiu Vantu.
The re-opening comes at a time when the lawmakers discuss a law that extends special fiscal regime to gambling operations located on islands "including in the bioreserve Danube Delta."
"We have a casino building, but we are waiting for the regulations in place," said Laurentiu Niculae, general manager Lebada Luxury Resort & SPA.
Lebada Luxury Resort & Spa is located in the heart of the Danube Delta, on the Sulina branch. The complex has a land of almost four hectares. The complex has over 200 accommodation rooms, of which 140 are for the guests and the rest of the employees.
Gambling Operators Gets Opportunity to Register Online Casinos in Belarus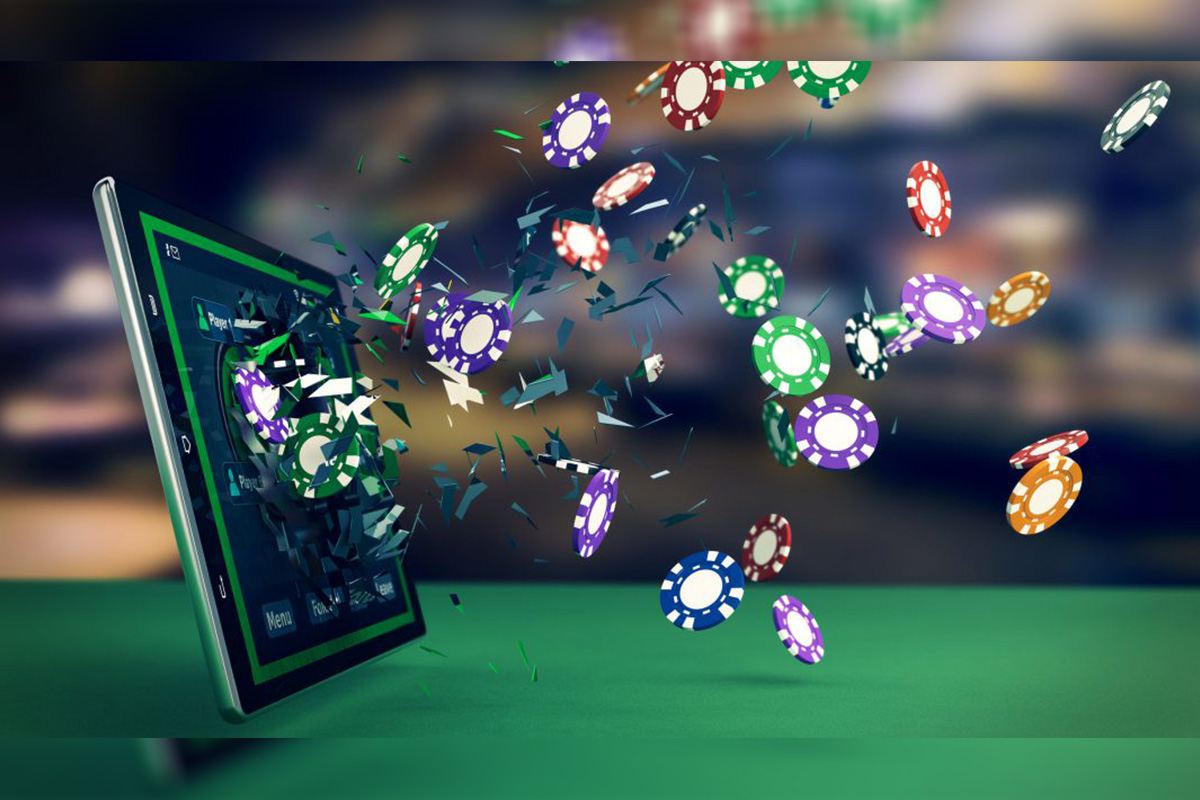 Reading Time:
1
minute
Belarus has given permission to gambling operators for legally registering an online casino, if appropriate license has been obtained. Legislation currently does not prohibit Belarusians from online gambling on overseas websites. Belarusians also have access to newsletters and information about online casinos.
According to Marina Nevinkaya, the head of gambling department at Belarus' Ministry of Taxes and Duties, when the transition period ends, restrictions will appear in this field.
"Publishing gambling content aimed at promotion and organising unlicensed online gaming will be illegal beginning with 1 April 2021. Two years after the entry into force of the basic provisions of the decree number 305, access to the websites containing such information, will be limited," the representative of the Ministry said.
The gambling market of Belarus remains stable. According to the recent data, 106 companies hold gambling business, 94 license holders actually operate. There are 391 gambling establishments in Belarus, including 27 casinos, 176 gaming machine halls and 188 betting offices.