NSoft's overview on regulatory challenges in SEE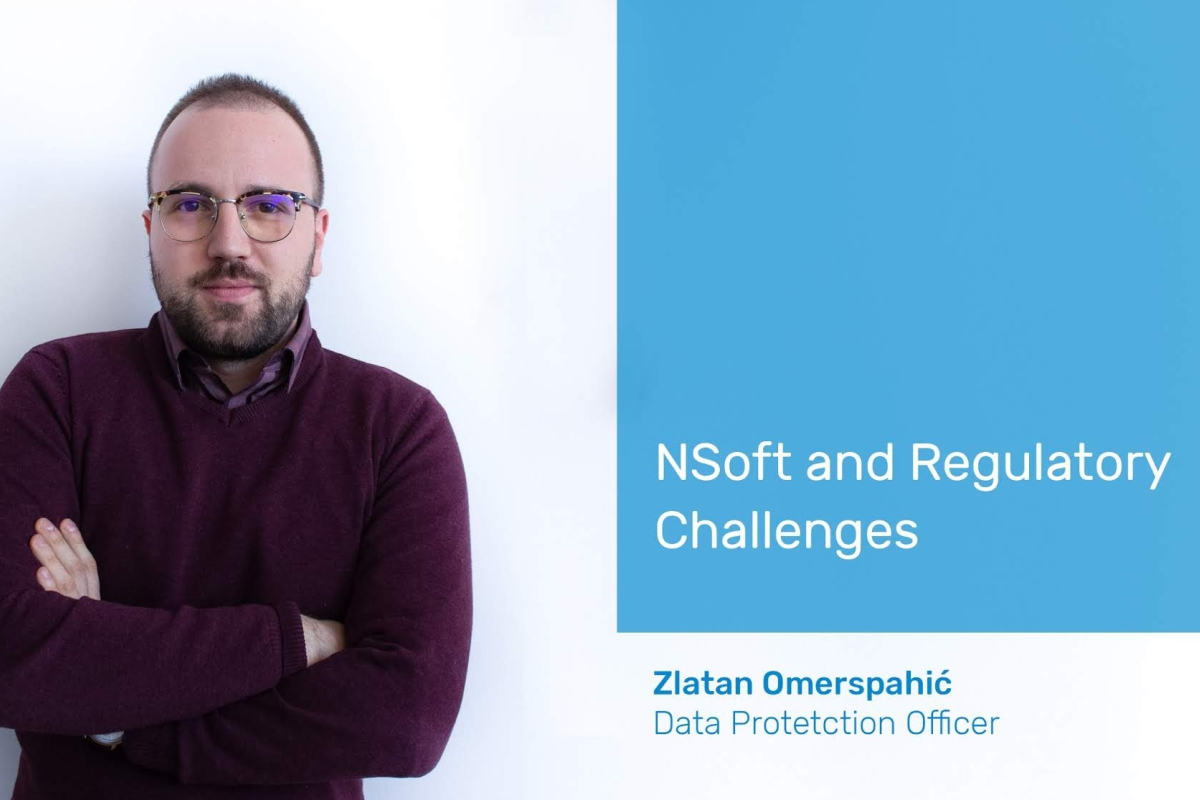 Reading Time:
3
minutes
Regulatory requirements strengthening the company's know-how
In today's business, the companies are being increasingly challenged with efforts to reach all set financial targets, and at the same time to comply with complex regulatory requirements. Gambling regulation is one of the most demanding areas for regulation in every legal system. If this fact is complemented by the fact that NSoft operates in over 35 countries (35 different legal systems) then it's easily understandable that NSoft's high regulatory challenges require continuous dedication.
However, with its expertise, NSoft is absolutely serious market player, playing a demanding regulatory "match" as well as complying with standards that regulators place in front of both, the company and its clients. Through the prism of NSoft, this match is to be perceived from two angles. The first one is where NSoft directly applies regulations in its field of activity, and the second one is when NSoft provides professional and advisory support to its clients. In both cases there is absolute commitment to comply with all regulatory standards in ensuring high quality business.
Dealing with the legal and regulatory risk
As said in the introduction, the regulatory requirements are becoming more and more complex, the intention is to regulate the market as much as possible. The special challenge are the growing sanctions for breach of the regulatory standards, which can expose each company both, financially and reputationally.
The question of how to deal with all of these challenges becomes legit. Many would say that it is enough to only know the rules and apply them consistently. However, NSoft approaches those problems much more comprehensively. Knowledge of regulations is something that is mandatory. Nevertheless, one should be aware that today's regulations are so often ambiguous, leaving room for more interpretations and thus creating disagreements in deciding how to apply certain regulation and consequently leading to legal insecurity. In such situations it is not only crucial to know the regulation, but to manage legal and regulatory risk .
There is no uniform definition of these risks, but it is evident that the unexpected interpretation of the law or legal uncertainty could lead to financial, reputational or other damage for the company. This practically means that it is necessary to assess the risk, manage it, but in a way that does not cause any loss to the company or client, and that such a solution provides the basis for achieving previously agreed business objectives. Having this approach, in such an uncertain regulatory environment, allows us to provide additional security to our customers as we perceive these situations as a common challenge. New regulatory frameworks or modifications of the existent ones are approached from the aspect of rationality that is directly related to the aforementioned risk assessment.
This particularly implies on:
– establishing the sequence of activities of all participants
– defining the places and ways for cooperation and coordination of activities of different participants
– defining and managing tasks, both individual and team tasks
SEE region expecting changes to legal acts
If we take as an example the regulatory framework of the countries that geographically belong to South East Europe, then one basic common characteristics is easily identified – the need for a continuous improvement of improper legal solutions, completion of the process of harmonization with EU standards for non EU member states such as BiH, Serbia and Montenegro. Over the next period, from the aspect of regulation, both for clients and NSoft, the challenge will be to monitor the announced changes to legal acts within the gaming industry.
NSoft wants to be an active participant, whenever possible and when the procedures permit, in creation of regulations, making suggestions and objections, all with the aim of creating a better regulatory framework. We are aware that social responsibility in this segment is extremely important. As a company we are absolutely qualified for this kind of contribution to the community.
Don't miss out on the chance to meet NSoft´s Team and find out more about NSoft's products at upcoming ICE London. Book a meeting with our team or contact sales@nsoft .com .
Zlatan will be speaking during the 3rd edition of Prague Gaming Summit in the IMGL MasterClass and will share the insights of advertisement banning in the Balkans.
Do not miss this exciting opportunity to meet the team at Prague Gaming Summit 3 and discuss collaboration possibilities! You can Register here or View the Agenda.
3 Countries That Once Banned Online Casinos But Brought Them Back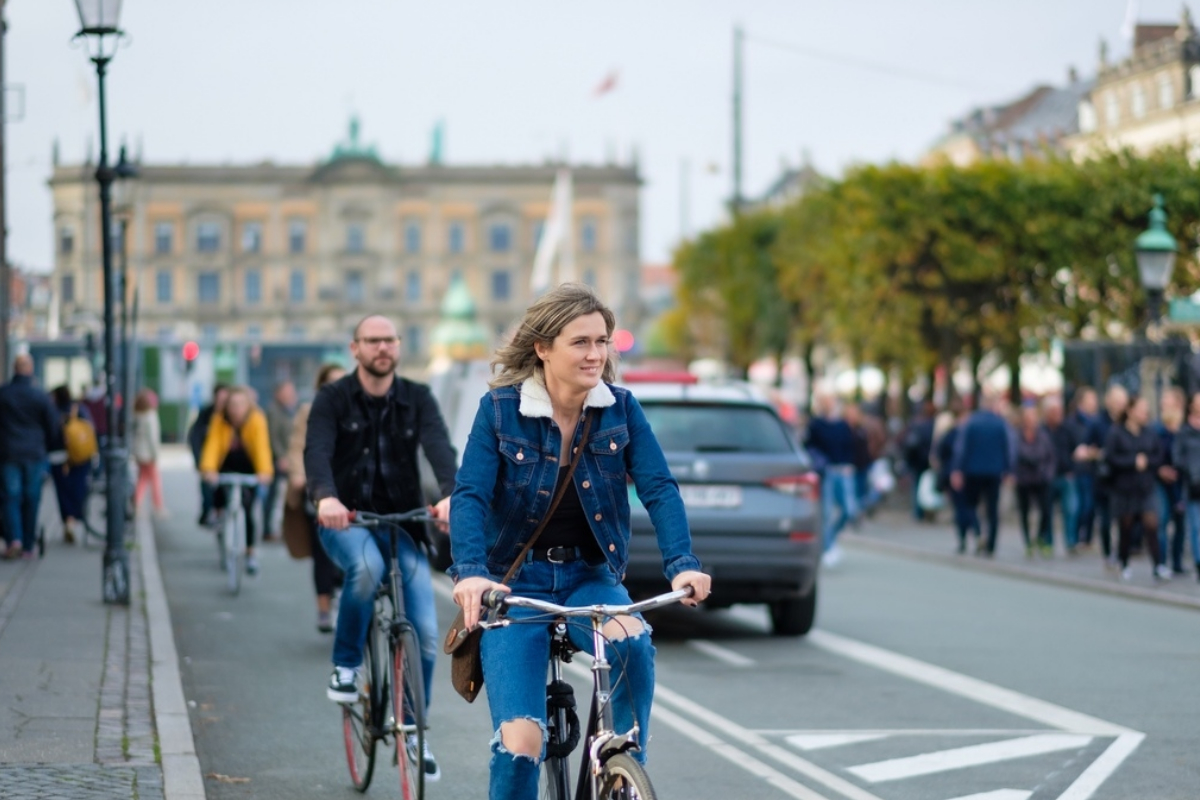 Reading Time:
2
minutes
Online casinos have experienced great success around the world ever since the industry first began to bloom in the late 1990s, but some countries have been hesitant to allow online gambling. For a variety of reasons, many governments have restricted the use of online casinos throughout the last two decades. Fortunately, many of these countries have started to embrace the opportunity, fun, and freedom that the iGaming industry can provide, with some of these citizens now being some of the online casino world's biggest fans!
Slovakia
The most recent change in online casino legislation comes from Slovakia, where iGaming is set to become more popular than ever. Back in 2005, laws were set in place to ban over 200 online casino platforms, including some of the world's largest brands. However, as of 2019, online casinos in Slovakia are overseen by the state-run TIPOS national lottery organisation, who are planning to relax the laws and give the industry a great boost. Already casino comparison sites are listing which online casinos are regulated and available in Slovakia, as well as what they each have to offer (for more info, visit casino-online-sk.com). The re-introduction of online casinos in Slovakia will hopefully begin in March when the ban on many other off-shore platforms will hopefully be lifted.
Denmark
While Slovakia has the TIPOS, Denmark is home to the Danske Spil (you can read more about the company at Bloomberg.com). Before 2012, laws regarding gambling and online casinos were generally considered overly restrictive and didn't really allow for grey areas and ambiguity. Thankfully, on January 2012, these laws were revised, and ever since then online casinos have been able to flourish far more easily throughout Denmark. The transition was so successful that even now other countries such as Ukraine that are rethinking their restriction on the iGaming industry are using it as the prime example. After all, Denmark's success shows that countries can relax their gambling laws without things getting completely out of hand.
Romania
One such country is Romania, another European state that upheld overly strict rules when it came to online casinos. It wasn't until the end of 2014 that the Romanian government relaxed these restrictions. The decision to do this has allowed the online casino industry in Romania to grow to incredible levels, with the country receiving a good chunk of the sector's income.
Some countries, including Brazil, Australia, and India, are still struggling with how to deal with online casino regulations. Some pick and choose which forms of gambling are legal, while others are even more inconsistent, picking specific sites to support while outlawing others. Still, we must remember that iGaming is still a relatively young industry, and over time it's likely that many countries will follow in the footsteps of the countries we've explored here.
UNL redesigns its website to comply with principles of the European Lotteries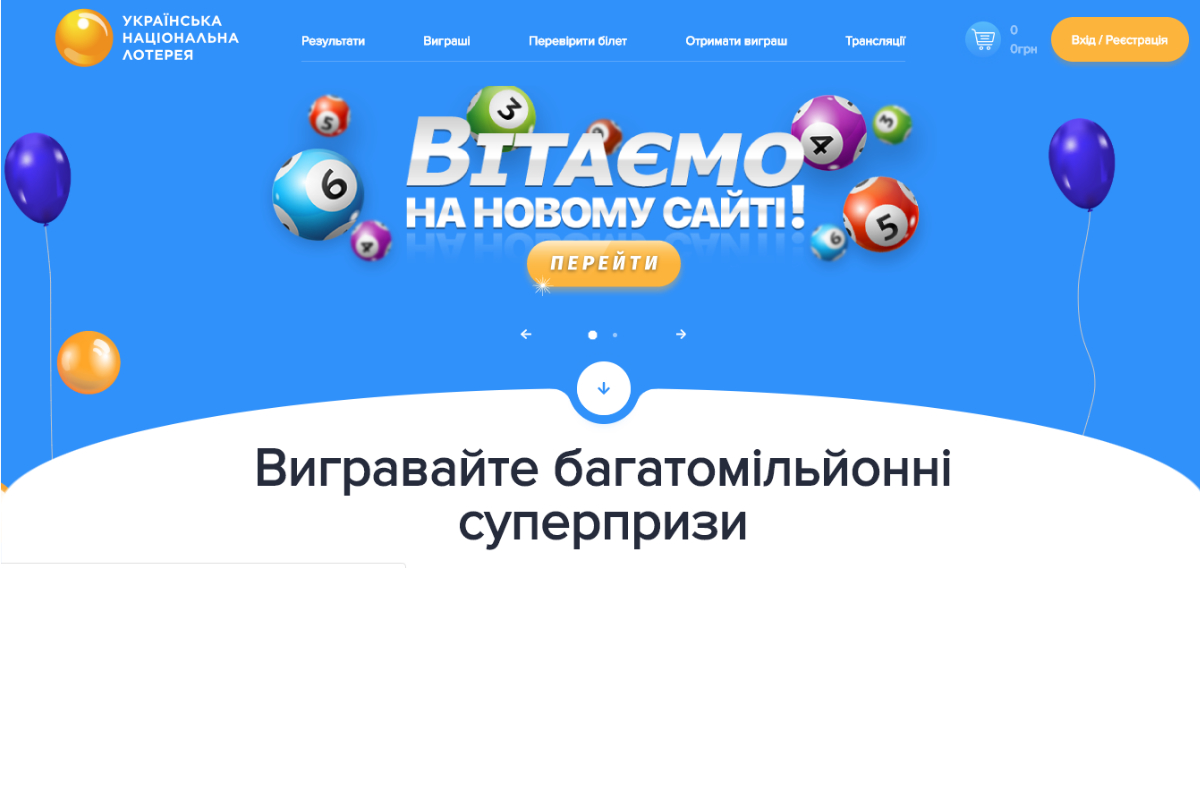 Reading Time:
1
minute
Ukrainian National Lottery (UNL) has redesigned its website in its bid to comply with the principles of The "European State Lotteries and Toto Association." General Director of UNL Andrei Bochkovsky said that his organisation will comply with all the principles, as it received the membership certificate of the continental body in 2018.
For getting membership in the Association, the lottery operator must implement the Responsible Gaming program in its activities. The new site unl.ua is already up and running. The updated site received a modern design, and also improved functionality. Registered players will be reminded about unverified and unpaid tickets. The account balance has been increased. The improved features also include simplified registration system for new players, convenient mobile version, and extended selection of payment options.
The launch of the new website and implementation of other modern solutions reflects a general change in the work and policy of UNL. The lottery operator continues following European standards of business.
The large B2B gambling industry conference in London is over, where to go next in S1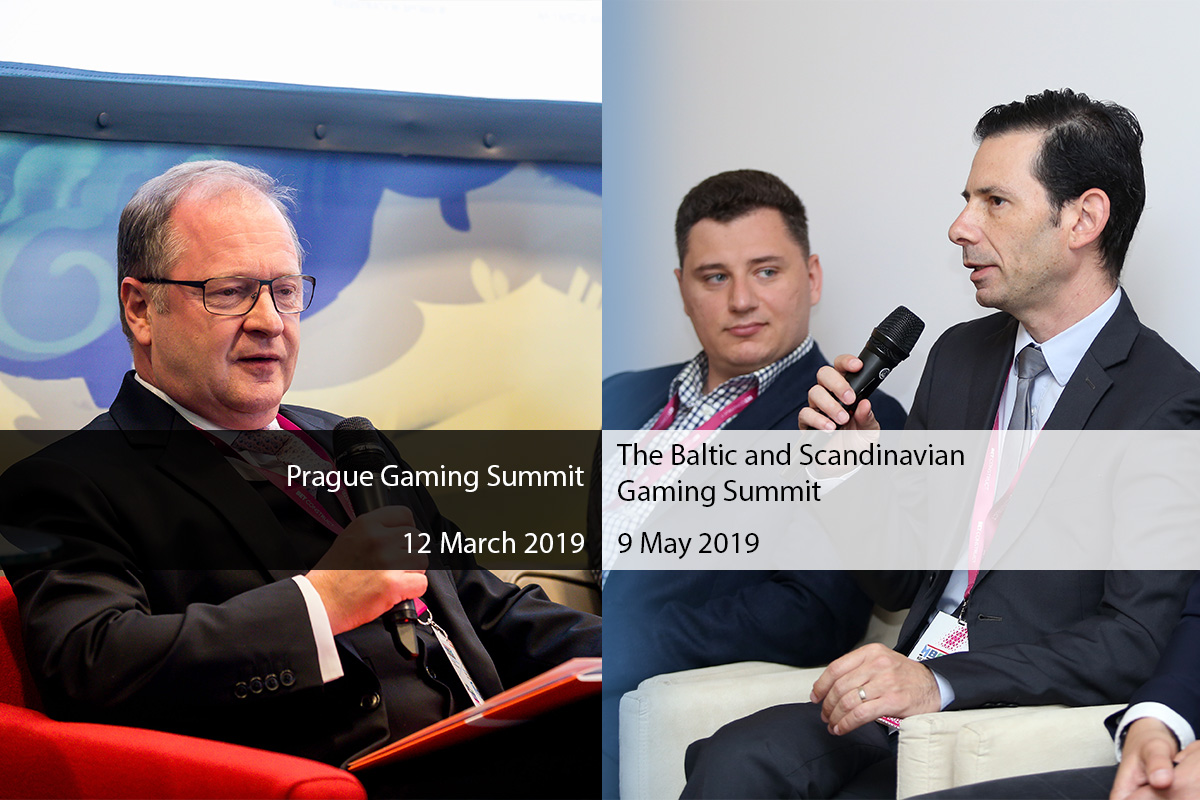 Reading Time:
3
minutes
Year by year, the gambling industry is trying to reshape itself and explore new partnership opportunities and regional expansions to grow the B2C side.
Now, that the largest gambling industry conference has closed its doors, we would like to showcase some of the options you have for learning and networking in Europe that are going to take place in the first semester of 2019.
DACH, Central Europe and Eastern Europe
The third edition of Prague Gaming Summit, also known as #PragueGamingSummit3, will take place on the 12th of March at Vienna House Andel's Prague and gathers will gather +150 delegates from all across Europe for a full day of learning and networking.
Here is a short list of the companies that you can meet in Prague: Multigate, iFortuna Slovakia, Odds1x2 Holding, TrafficLightMedia, Genesis Global, Tal Ron, Drihem & Co., PLANZER LAW, Zurich, Scout Gaming Group, Golden Race, All-in Translations, Hyperion Tech, PS Legal, Fortuna Group, Endorphina, Republis, Bird & Bird Poland, WH Partners, Playtech, Gabnys Law, OSM Solutions, ARQ Group Malta, Federbet AISBL, Mindway AI, Assissa, BETEGY, Austrian Association for Betting and Gambling, MME Legal, MELCHERS LAW, KPMG Malta, NSoft, ARENDTS ANWAELTE, Global Legal Group, Efbet, Greentube Internet Entertainment Solutions GmbH, NetEnt, Trustly, Boljoro and many more.
The conference will highlight compliance updates and expansion opportunities in the Czech Republic, Slovakia, Poland, Austria, Switzerland and Germany, while also focusing on trending industry topics topics such as the relationships between Regulators, Operators – Affiliates, MasterCard's new requirements for Online Merchants (CFD, FX, Gaming, Crypto), understanding millennials (with emphasis on eSports, Daily Fantasy Sports, Online Slots Games and Virtual Sports), outsourcing for gaming companies, IT security, AML, KYC, CSR. +40 speakers are awaited to bring the latest in terms of content and business intelligence!
As the current status of some European jurisdictions dictates the rise of advertisement banning, we have invited the members of IMGL to hold an IMGL MasterClass that will focus on Advertisement banning trends in the European Union and the Balkans.
Do not miss this exciting opportunity to hear the latest information first hand at Prague Gaming Summit 3 and discuss collaboration possibilities with attending delegates!
You can Register here or View the Agenda
Full details about the event can be found on the official event website: www.praguegamingsummit.com
---
The Baltics and Nordics
In the second part of S1, we are inviting you to the second edition of the most important conference in the Baltic Sea region, the MARE BALTICUM Gaming Summit, also known as The Baltic and Scandinavian Gaming Summit and Awards.
The Summit will the place on the 9th of May at Radisson Blu Royal Astorija Hotel in Vilnius (Lithuania) and will bring together the most influential gambling companies from Lithuania, Latvia, Estonia, Denmark, and Sweden.
The event will also be the launching pad for the first edition of the Baltic and Scandinavian Gaming Awards which will celebrate the top 30 companies form the two regions during an awards ceremony. You can find more details about the awards here!
The compliance-related information will be presented by the 5 regulators which will be present at the event and the summit promises to gather +125 leading companies under one roof for a full day of networking and learning.
You can find more details about the Agenda here
Browse the official event website here: www.marebalticumgaming.com
We hope to see you there and make sure to plan your autumn events calendar after checking out to opportunities we have at the fourth edition of CEEGC and CEEG Awards Budapest, and the leading conference in Europe that covers +20 jurisdiction updates, the European Gaming Congress, held in Milan, Italy.