UltraPlay releases a new eSports dedicated front-end at London event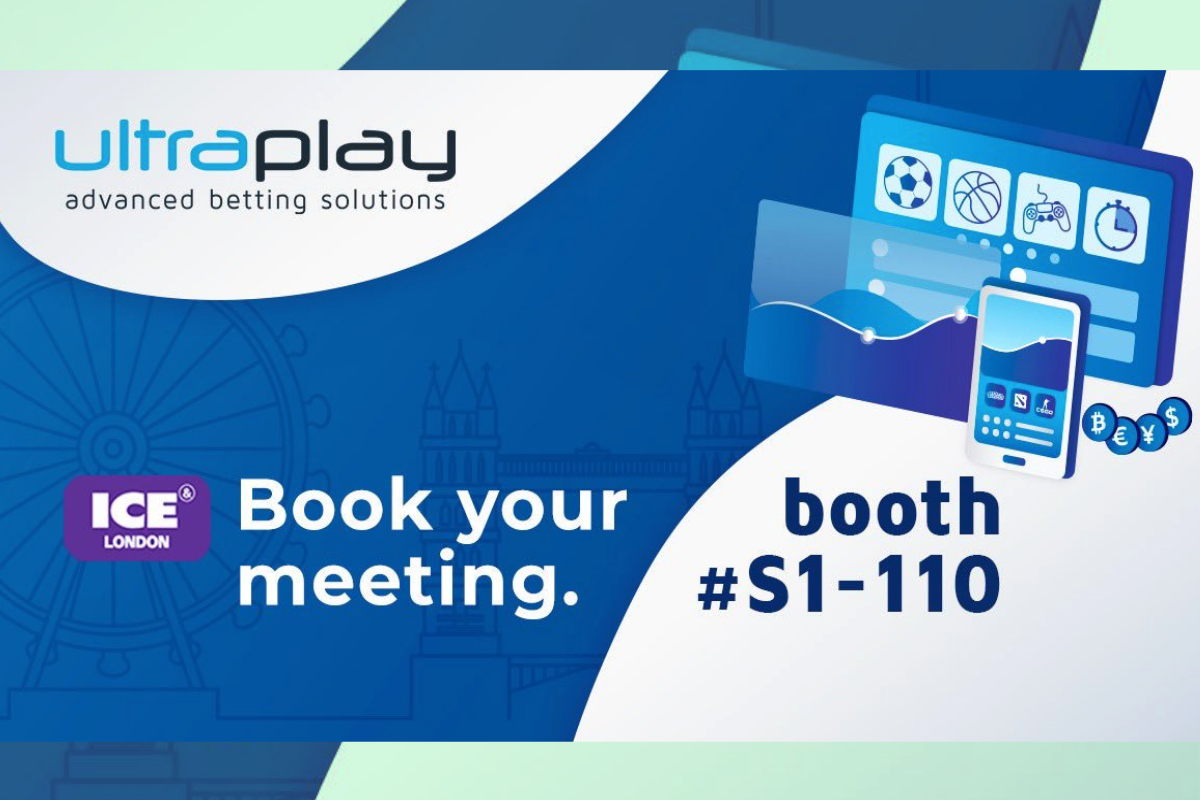 Reading Time:
3
minutes
Following the spirit of innovation, UltraPlay has announced the release of its new eSports dedicated front-end design. It will be presented for the first time during ICE London (5-7 February 2019), at booth S1-110.
Known for its leadership in the eSports odds and platform provision, UltraPlay enhances the user experience with its new front-end solution, so that betting brands can meet the Millennials' requirements for immersive eSports betting entertainment. The modern design of the new front-end complying with web UI/UX trends gives premium players' experience, offers easy-to-use layout, intuitive tools and functionalities for all eSports punters across the globe to enjoy this very specific gambling vertical.
ICE delegates will have the chance to discuss how eSports can grow iGaming operators' business through both UX/UI approach and the broad pre-match and live odds coverage UltraPlay has been expanding since 2014.
Mario Ovcharov, CEO at UltraPlay said: "2018 was a fantastic year for UltraPlay, marked by various achievements in terms of product integrations and developments, new partnerships and market expansion. At ICE London we are going to present all of our hard work and dedication during the past few months – our winning products and innovative concepts designed to grow operators' business and satisfy players with unrivaled betting options. We are looking forward to meeting our partners and make new ones at booth S1-110."
The company's award-winning product ODDS.gg will also be presented with its latest upgrade, including two new eSports titles, which are going to be offered for the first time on the eSports betting market by UltraPlay.
Now, more than 25 competitive games are covered by UltraPlay's unrivaled eSports solution. One of the new titles is Madden NFL, an American football sports video game based on the National Football League (NFL). It is expected to draw huge interest amongst bettors, since it is much alike real-life American football. It features "real player motions," allowing players to push blockers to gain more yards while running and make realistic cuts up-field after the catch.
The other title will be revealed at the company's booth S1-110 and it is also predicted to get bettors' attention, because of the game's long history, huge fan-base of more than 20 million players, and many upcoming tournaments throughout the year.
UltraPlay will also present its enhanced online casino experience, which provides a unique multi-game module, where up to four slots can be played simultaneously.
To enable clients' affiliate programs and volume grow, UltraPlay has been partnering with one of the leading affiliate platform providers – a partnership that will be also revelead at the company's booth during ICE. Operators interested in UltraPlay's products and services can get the full package of product and services, including the 5-star affiliate platform, catering the automation of the whole affiliate cycle.
Last but not least, the company has announced that a new design of the corporate website will be available at ICE London, too. UltraPlay.co has become a key channel for brand building, sales generation and news updates for all of the upcoming events the company attends throughout the year. Stay tuned for what's new and exciting on ultraplay.co soon.
About UltraPlay:
UltraPlay is a modern technological company, founded in 2010, with the core ambition to offer an innovative approach to the online gaming industry by providing advanced betting solutions, focused on sports and eSports betting, live betting, white label, online casino and blockchain technology.
Assembled by a team of iGaming professionals with vast experience in betting product development, operations, eSports and marketing, UltraPlay is a trusted partner for delivering superior sports software and odds products to its customers. Learn more about the company here: www.ultraplay.co
Martin 'Deficio' Lynge is joining the Misfits Gaming Europe team as a director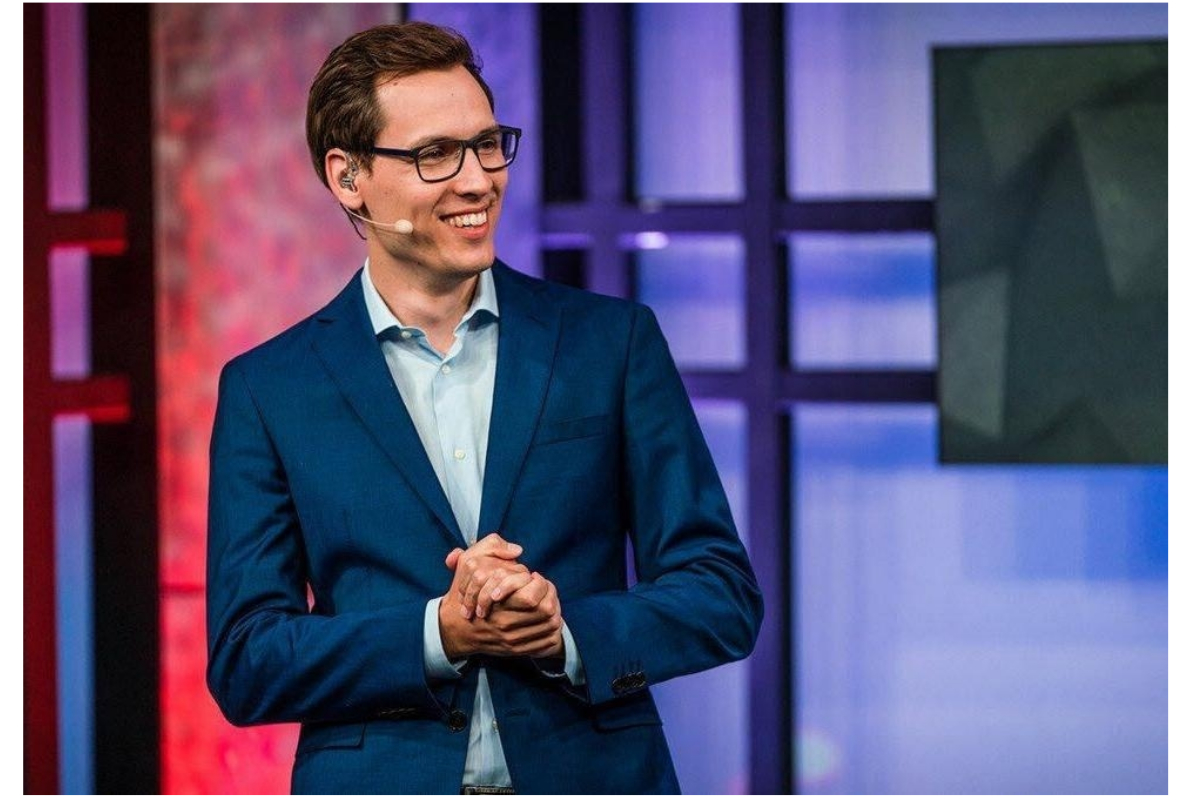 Reading Time:
2
minutes
Misfits Gaming Europe, the European division of Misfits Gaming, has been in the need for some reorganization for quite some time. It's no secret that the team has been looking for a new director lately and it seems that they've identified the right person for that position. His name is Martin 'Deficio' Lynge. He has been a part of the industry for quite some time and is considered one of the biggest experts of the European esports industry.
Lynge's previous experience
Lynge, indeed, is no stranger to the esports world: he was general manager at Origen as well as a European League of Legends Championship series commentator. Basically, he has been a part of the industry for quite some time, and his knowledge can help the team grow even better than ever before.
Ben Spoont, Misfits Gaming Group Co-Founder and CEO, publicly stated his excitement for having Lynge on their team. Not only he has great management skills, which he already showcased in his previous experiences, Lynge will also bring his vision for the future of esports and a strategy to make it happen, something all esports experts and fans should watch closely. Misfits Gaming already did great hires in the US, so we expect lots of great results here too!
What will he do for Misfits Gaming Europe?
Lynge was hired as the director because he is considered the right talent to develop a solid infrastructure and because of his ability to focus on strategic growth. The company has been looking for new ways to expand in the last few years, and Lynge might be the key for that to happen. As such, he will be based in Berlin, where he can be closely in touch with the European team.
Creating the right infrastructure in Europe is something that the team have been aiming to do for quite some time and is considered critical for the growth of the entire Misfits Gaming team, not just in Europe. Based on the new director's comments, there's a lot of work going on behind the scenes. They have nothing to announce as of now, but, according to the rumors, Lynge already started working to deliver the best experiences for all users. Having someone as experienced as him is very important and he definitely has the potential to help the team quite a bit.
Conclusion
Lynge coming to Misfits Gaming Europe is a huge, amazing deal, and a great win for the company, especially at a time when the esports industry seems ready to explode, as shown by the constantly increasing number of bookmakers offering odds on esports tournaments. We expect the Misfits Gaming team to benefit quite a bit from this decision, and we are sure that we will soon start to see more and more companies trying to improve their European infrastructure. As the European esports scene is growing, many US-only teams are eyeing European talent and we are seeing them expand. This is great for the industry, and it does show that talent is indeed everywhere and there's always the potential for a lot of benefits. We have to see how things will expand and evolve, but Misfits Gaming Europe does seem to have a very bright future with Lynge at its helm!
Guild Esports Signs Sponsorship Deal with European Tech Firm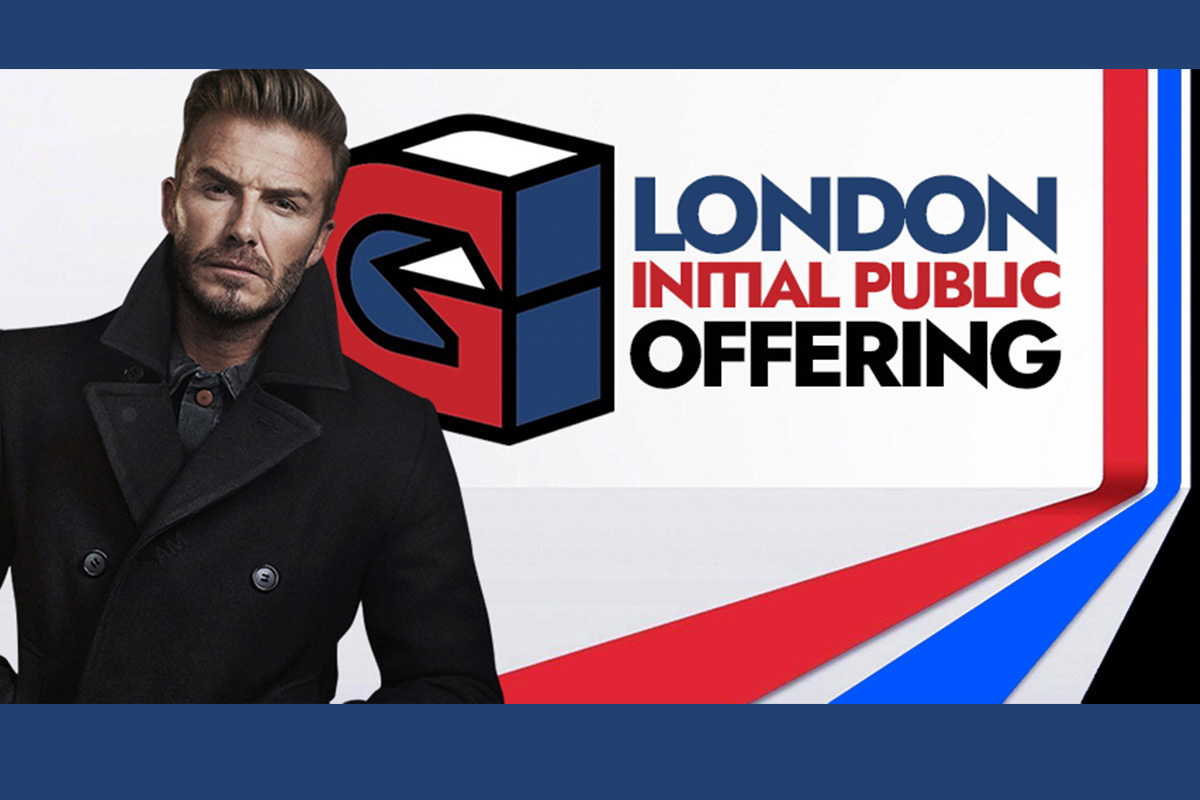 Reading Time:
< 1
minute
Guild Esports, a U.K-based esports organisation co-owned by David Beckham, has signed a three-year, £3.6m sponsorship deal with a financial-technology company based in Europe. The name of the sponsor is not revealed yet.
As per the deal, the sponsor will pay a guaranteed annual fee of £1.1m in the first year, £1.2m in the second year and £1.3m in the third year, equalling a total of £3.6m guaranteed over the three-year term.
The name of Guild's new sponsor will be unveiled at a "global event" on November 22.
"We are delighted to announce our first major sponsorship deal which will generate significant revenues for the Company. The rapidly growing mass popularity of esports is attracting considerable interest from advertisers and consumer brands, which has generated a strong pipeline of potential business for Guild," Carleton Curtis, Executive Chairman of Guild Esports, said.
The deal will enable the sponsor to promote its brand and logo through placement on team jerseys, digital overlays on the live-streams of Guild players, as well as other marketing initiatives.
Guild Esports Plc Enters VALORANT and Announces Full Team Line-Up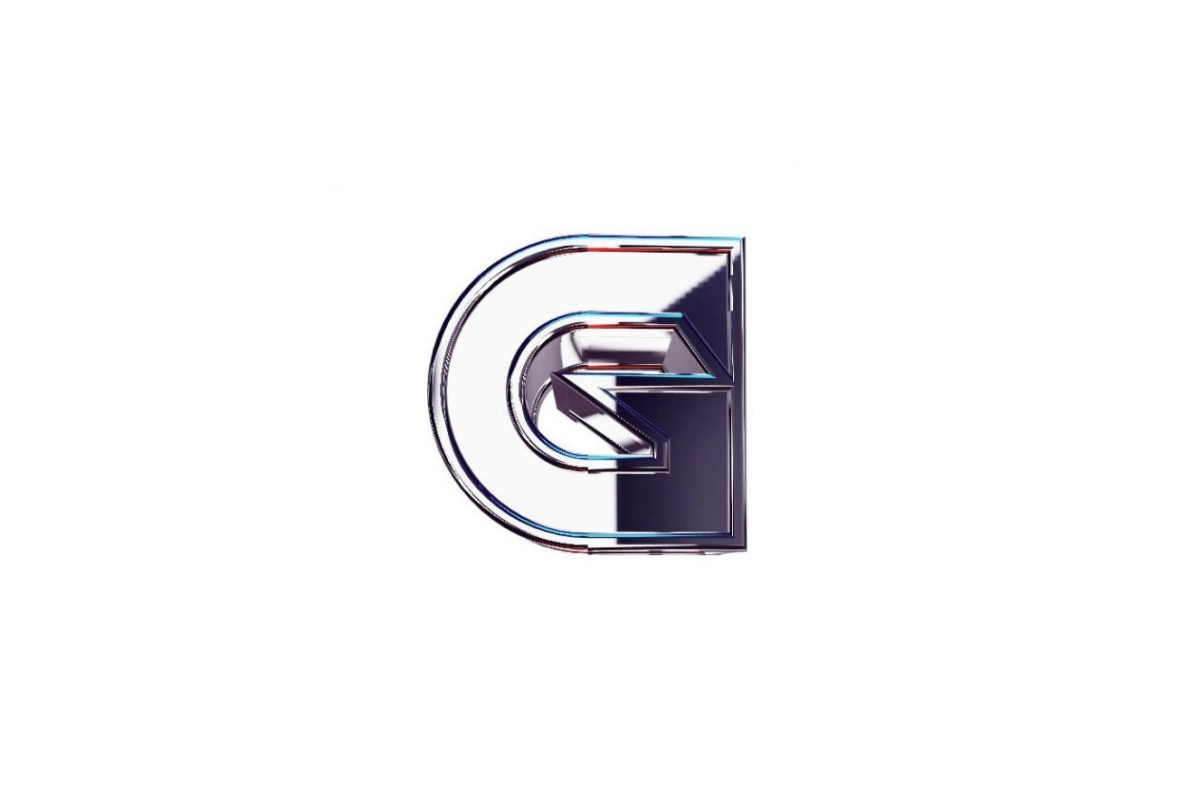 Reading Time:
3
minutes
Guild Esports Plc (Guild), the global esports team organisation headquartered in London, today announces its entry into Valorant, a competitive 5v5 multiplayer tactical first-person shooter, with the signing of a top-flight roster of professional players who will compete in the upcoming First Strike tournament, Riot Games' debut esports tournament for Valorant.
Guild's Valorant team has been acquired from the top-ranked Swedish team Bonk, one of Europe's most successful Valorant teams. The team was carefully chosen following a rigorous selection process and is comprised of five sought-after players: Yacine Laghmari 'Yacine', Malkolm Rench 'bonkar', Leo Janneson 'Leo', William Sundin 'draken', and Filip Gauffin 'Goffe'. The team's inaugural competition under the Guild banner will take place at the start of First Strike in early November.
The team has already achieved success, finishing in the top two in the recent Ignition Series and Mandatory.gg Cup tournaments and the players are excited to take the next step and emerge as champions under Guild.
Yacine is a top-tier former CS:GO player who has made waves early on in his Valorant career.
bonkar was Sweden's first professional Valorant player. He is a former Paladins professional player and has won two Paladins World Championships. He is regarded as one of the best players in the game and is known for producing impressive results.
Leo, aged 16 is a talented emerging player known as "The Young Gun". He has achieved professional success at a young age.
draken is a tier-one former CS:GO professional player and well known star player with a significant following.
Goffe is a former top CS:GO professional player and Valorant amateur who is widely regarded as an industry "one-to-watch" and is now ready to compete at a professional level.
The finalised Valorant roster marks Guild's first step into hardcore PC-based esports, following its launch into the cross-platform Rocket League and EA Sports FIFA titles earlier this year.
Guild is developing a talent pipeline in the UK based on the traditional academy model which will see the most able players such as Valorant amateurs scouted by Guild's talent scout network and coached by industry leaders in order to attain the skillset required to win and take their careers to the next level.
Valorant is a fast-growing esports title published by Riot Games, the renowned developer behind League of Legends. Valorant is followed by a large audience with recent tournaments reported to have recorded over one million viewers.
Carleton Curtis, Executive Chairman at Guild, commented: "Joining the Valorant community is a perfect step for Guild and we are delighted to expand into the new exciting and emerging esports space. Valorant is destined to become a major esport with global reach and deep fan bases and it benefits from the prestige of being developed by best-in-class publisher Riot Games. With these signings, Guild has established itself as a multi-disciplinary esports business and we are looking forward to fielding rosters in new games as we continue to scale and invest in our business utilising the war chest we raised in our IPO.
Valorant is an exciting esport and since its launch this year has already made a big impact on the competitive gaming ecosystem, winning over top pros from established games like Overwatch. We have high ambitions for our top-calibre team in the upcoming First Strike tournament. We are proud to welcome the players to our Guild family where we will coach and support them to become world champions."
Yacine Laghmari 'Yacine', Professional Valorant Player at Guild, commented: "Valorant is one of the most dynamic esports out there and being in Guild's first Valorant roster is an exciting opportunity. I'm looking forward to playing my part in the future of Guild and the team.
Guild is an organisation with big ambition that is on a path to achieve great things and I'm proud to be a part of that. I've always been an ambitious player and want to create a legacy that will last.
Our team has already proved itself at a top level and now the goal is to become world champions."