Twin River Worldwide Holdings to Acquire Three Colorado Casinos from Affinity Gaming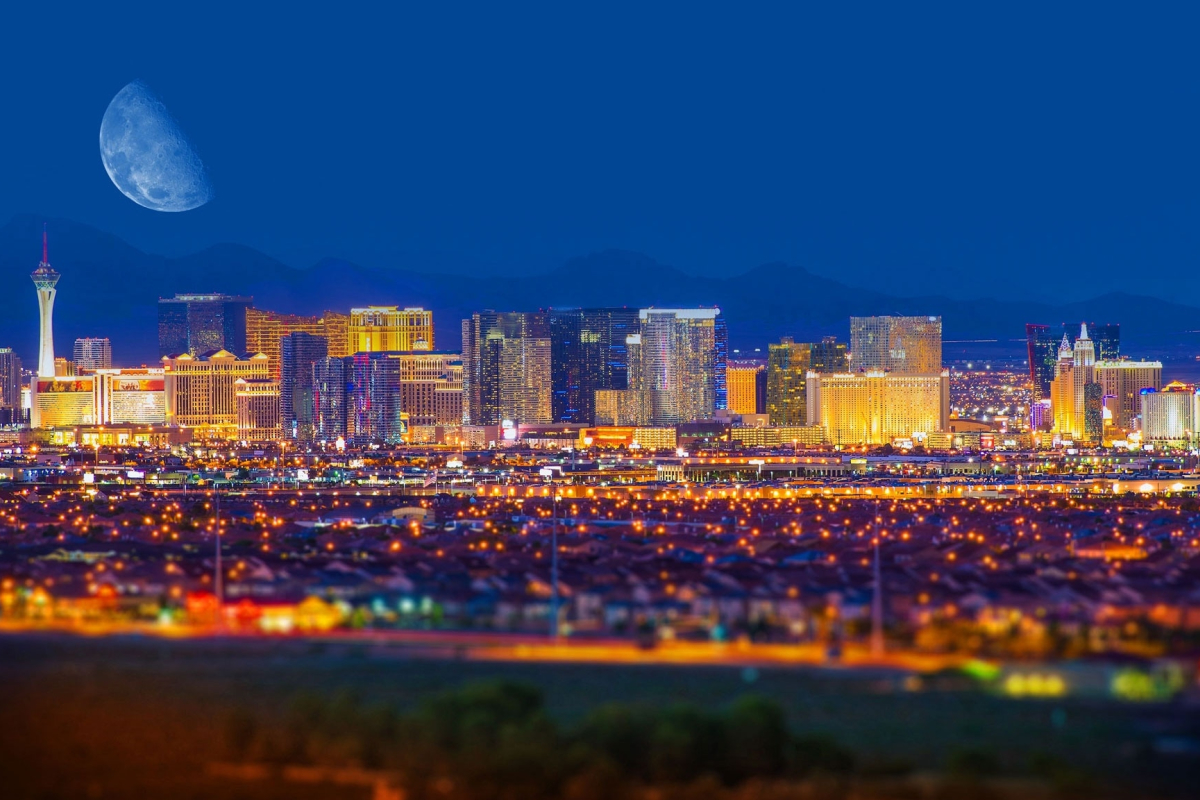 Reading Time:
3
minutes
Twin River Worldwide Holdings, Inc. and Affinity Gaming ("Affinity") announced that they have entered into a definitive agreement under which Twin River will acquire Affinity's subsidiary that owns Golden Gates, Golden Gulch and Mardi Gras, Affinity's three casino properties in Black Hawk, Colorado. Terms of the transaction were not disclosed.
Golden Gates, Golden Gulch and Mardi Gras are located in close proximity to one another along a half-mile strip of casino and casino-hotel properties in the historic mining town of Black Hawk, Colorado, with a combined 36,000 square feet of gaming space featuring nearly 20 table games, approximately 700 slots and a poker parlor. The properties also offer three restaurants and 24/7 bars, and one of the only parking garages in the market, with 700 spaces.
"The acquisition of the Golden Gates, Golden Gulch and Mardi Gras casino properties is a unique opportunity to further grow and diversify our nationwide portfolio of gaming properties," said George Papanier, President and Chief Executive Officer of Twin River. "We are pleased to expand our portfolio in Colorado beyond our Arapahoe Park race track and statewide Off-Track Betting network, establishing a significant presence in the growing Black Hawk market."
The transaction is subject to customary closing conditions, including review by the Colorado Division of Gaming and approval by the Colorado Limited Gaming Control Commission, and is expected to close in early 2020. Credit Suisse acted as financial advisor to Affinity Gaming.
Affinity acquired the three Black Hawk casinos in 2012. Affiliates of Z Capital Partners, the private equity management arm of Z Capital Group, closed their take-private acquisition of Affinity in 2017. The sale will allow Affinity to focus on its core portfolio in Nevada and the Midwest, which will include eight properties in three jurisdictions upon closing of the transaction.
Caution Concerning Forward-Looking Statements
This communication contains "forward-looking" statements as that term is defined in Section 27A of the Securities Act and Section 21E of the Securities Exchange Act of 1934, as amended by the Private Securities Litigation Reform Act of 1995. All statements, other than historical facts, including statements regarding the expected timing and the ability of the parties to complete the proposed transaction considering the various closing conditions.  Forward-looking statements are based upon current plans, estimates and expectations that are subject to risks, uncertainties and assumptions. Should one or more of these risks or uncertainties materialize, or should underlying assumptions prove incorrect, actual results may vary materially from those indicated or anticipated by such forward-looking statements. The inclusion of such statements should not be regarded as a representation that such plans, estimates or expectations will be achieved. Important factors that could cause actual results to differ materially from such plans, estimates or expectations include, among others, (1) that one or more closing conditions to the transaction, including certain regulatory approvals, may not be satisfied or waived, on a timely basis or otherwise, including that a governmental entity may prohibit, delay or refuse to grant approval for the consummation of the proposed transaction, may require conditions, limitations or restrictions in connection with such approvals; (2) the risk that the proposed transaction may not be completed on the terms or in the time frame expected; (3) unexpected costs, charges or expenses resulting from the proposed transaction; and (4) the occurrence of any event that could give rise to the termination of the proposed transaction.  Any forward-looking statements speak only as of the date of this communication. Neither Twin River nor Affinity undertakes any obligation to update any forward-looking statements, whether as a result of new information or development, future events or otherwise, except as required by law. Readers are cautioned not to place undue reliance on any of these forward-looking statements.
About Affinity:
Affinity Gaming is a diversified casino gaming company headquartered in Las Vegas, Nevada. The company's casino operations consist of 11 casinos, five of which are located in Nevada, three in Colorado, two in Missouri and one in Iowa. For more information about Affinity Gaming, please visit its website: www.affinitygaming.com.
About Twin River:   
Twin River Worldwide Holdings, Inc., through its wholly owned subsidiary Twin River Management Group, Inc. ("TRMG"), owns and manages two casinos in Rhode Island and one in Mississippi, as well as a Colorado horse race track that possesses 13 OTB licenses. Properties include Twin River Casino Hotel (Lincoln, RI), Hard Rock Hotel & Casino (Biloxi, MS), Tiverton Casino Hotel (Tiverton, RI) and Arapahoe Park (Aurora, CO). TRMG's expertise spans various casino markets, including regional, destination & resort environments. Its casinos range in size from 1,100 slots and 32 table games facilities to properties with  4,200 slots and 115 table games, along with hotel and resort amenities. TRMG headquarters are located at 100 Twin River Road, Lincoln, RI 02865.
About Z Capital Group:  
Z Capital is a privately held alternative asset management firm having over $2.3 billion of regulatory assets under management across complementary private equity and credit businesses. Z Capital manages both opportunistic, value-oriented private equity, and credit funds.
Z Capital's investors are some of the largest and most sophisticated global institutional investors  including public and corporate pension funds, university endowments, foundations, sovereign wealth funds, central banks, and insurance companies.
Source: Twin River; Affinity Gaming
Sports Betting Revenue of West Virginia Increases in May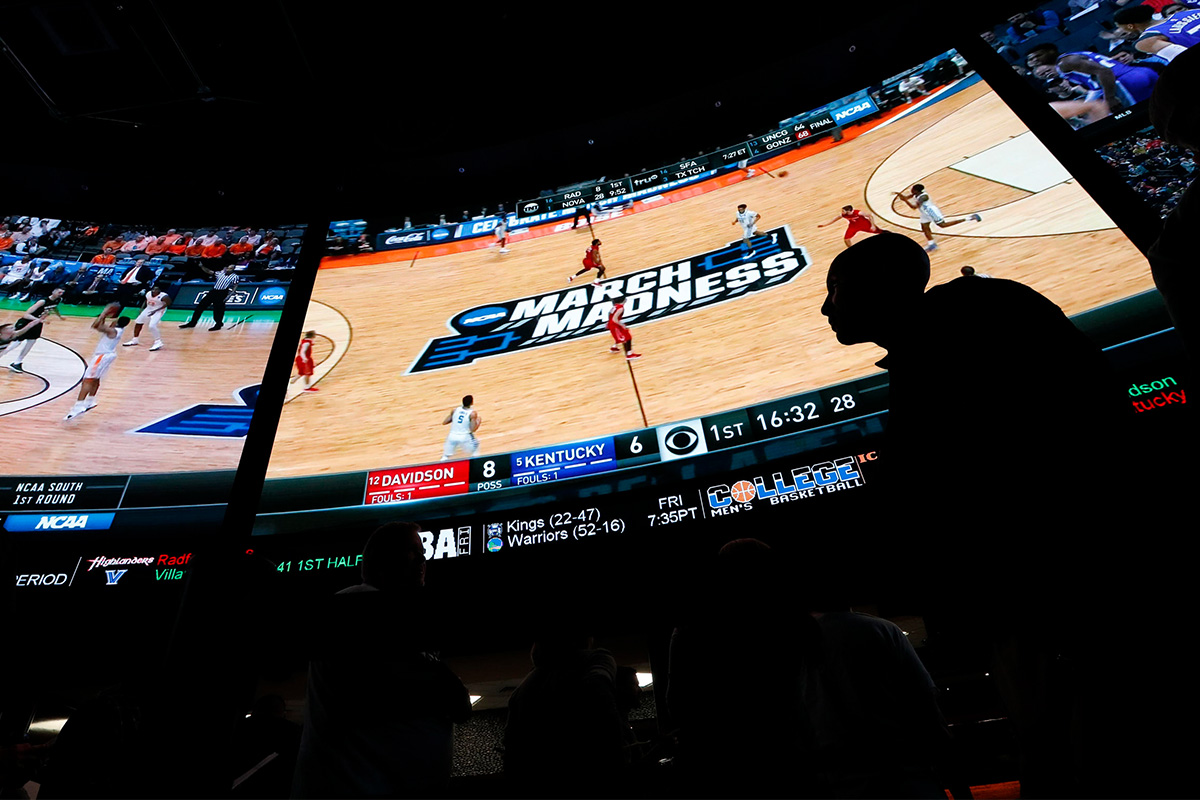 Reading Time:
1
minute
Sports betting revenue in West Virginia has increased by 69% in May to $937,065, while amounts wagered rose 4%.
The Penn National Gaming-operated Hollywood Casino remains the leading venue in the state generating $672,070 in revenue from $7.64m staked. Eldorado Resorts' Mountaineer Casino ranked second with revenue of $222,736 and total wagers of $2.84m.
Delaware North's Wheeling Island Hotel-Casino-Racetrack and Mardi Gras Casino did not accept any wagers again last month as its sportsbooks remained closed. Neither casino has processed any sports bets since early March. However, both the Wheeling Island Hotel-Casino-Racetrack and Mardi Gras Casino paid out on a number of bets placed prior to the split, leaving them with minor losses for the month.
SugarHouse Casino to Change Name as Rivers Casino Philadelphia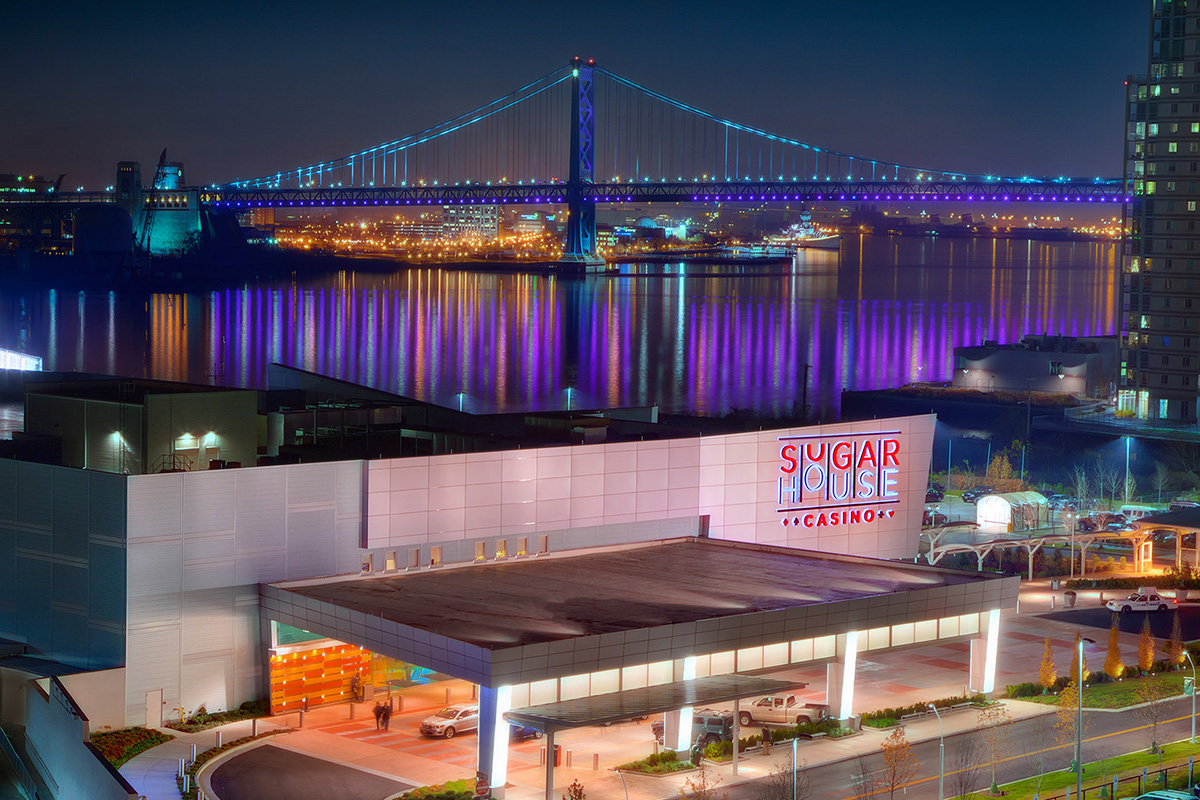 Reading Time:
1
minute
SugarHouse casino is going to change its name as Rivers Casino Philadelphia. Greg Carlin, CEO of the casino's parent company Rush Street Gaming said it was a corporate decision, to unify all their casinos under the same name.
"This is something we've been thinking about for quite a while. I think we are at the point in our company's history where it makes sense to have a unified brand. All our properties and markets, especially with the advent of online gaming, we think it makes a lot of sense," Greg Carlin said.
Carlin said the change will not happen overnight because they have a great deal more work to do.
"We're going to buy all new chips, change all the signage, all the shirts, all of the business cards — it's a long list of things that need to be swapped out. Not only that we're upgrading the property, but we're also going to add a state of the art sports book. We're redoing one of the restaurants. We're re-carpeting the original casino floor. We're changing the decorations, we don't want this just to be a name change, we're really changing the property as well," Carlin added.
Intralot Announces New Board Of Directors For Its U.S. Subsidiary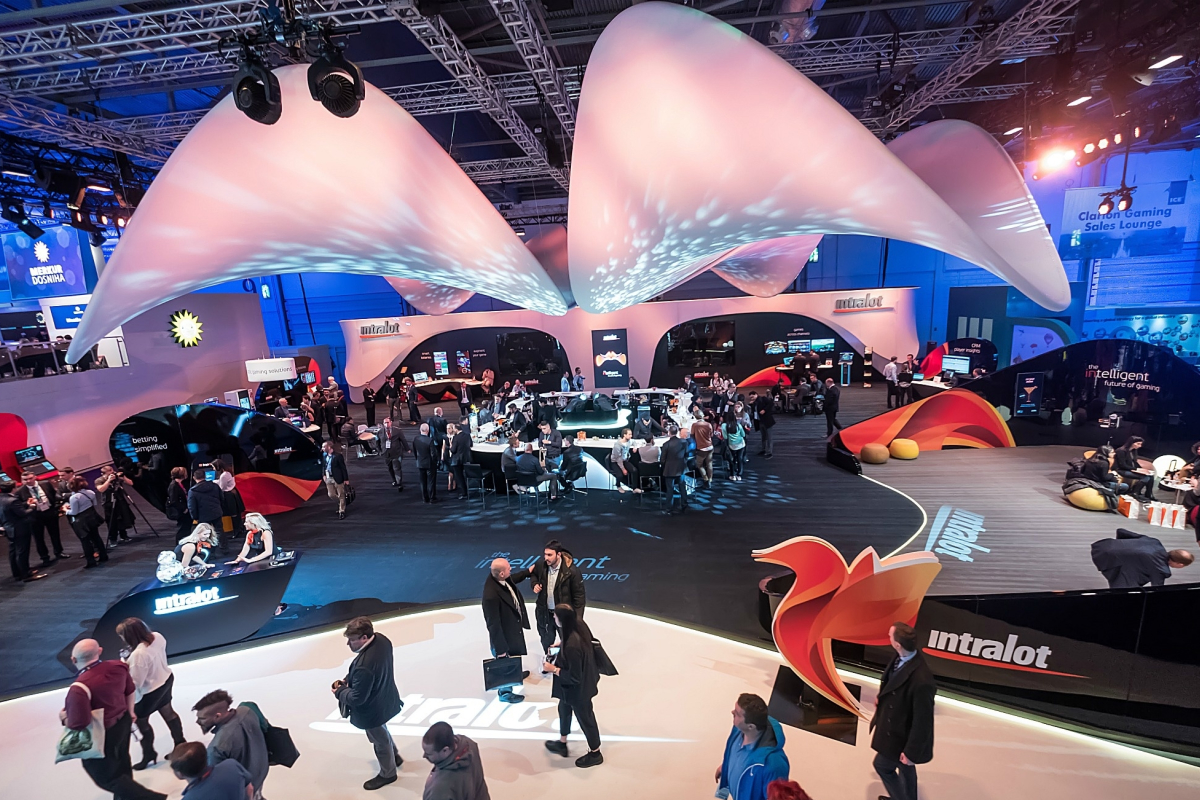 Reading Time:
2
minutes
INTRALOT announces the appointment of a new Board of Directors at its fully owned US subsidiary, INTRALOT Inc. to include three new Independent Directors.
Ambassador (Ret.) Thomas Miller, Non-Executive Chairman and Independent Director
Mr. Daniel Rappaport, Non-Executive Vice-Chairman and Independent Director
Mr. Nicholas Mitropoulos, Independent Director
Mr. Byron Boothe, Director and Interim CEO, INTRALOT Inc.
Mr. Nikolaos Nikolakopoulos, Director and INTRALOT Group Deputy CEO
INTRALOT Group Chairman and CEO Mr. Sokratis Kokkalis stated: "I am very pleased to welcome three very senior Independent Directors at the Board of INTRALOT Inc. joining a very experienced team, in support of our efforts to strengthen corporate governance as a driver for growth and customer satisfaction."
Thomas Miller is a former American diplomat and three-times U.S. Ambassador, including ambassadorships in Greece, Bosnia-Herzegovina, and as Cyprus negotiator. He has also served as CEO of Plan International, a UK-based NGO, working to help children in developing countries; President/CEO of International Executive Services Corps (IESC); President of the United Nations Association; Chairman of the International Commission of Missing Persons (ICMP); and a board member of The Partnership for a Secure America. He is a member of the Council on Foreign Relations.
Daniel Rappaport has served as Chairman of the Board/CEO of the New York Mercantile Exchange (NYMEX); member of the National Petroleum Council (NPC); and member of the U.S. Commodity Futures Trading Commission (CFTC) Global Markets Advisory Committee. He served as a board member of the Futures Industry Institute, a trustee on the Board of Trustees of New York Law School, and as an appointment of the Governor of the State of Connecticut on the board of directors of Connecticut Innovations.
Nicholas Mitropoulos is a political and business consultant who has previously worked with the Monitor Company. He served as Executive Director of the Taubman Center for State and Local Government at the Harvard Kennedy School, was the Director of the Forum at the Kennedy School, as well as Deputy Director of Institute of Politics at Harvard.