NOVOMATIC is premium supplier to new Corona Casino in Vietnam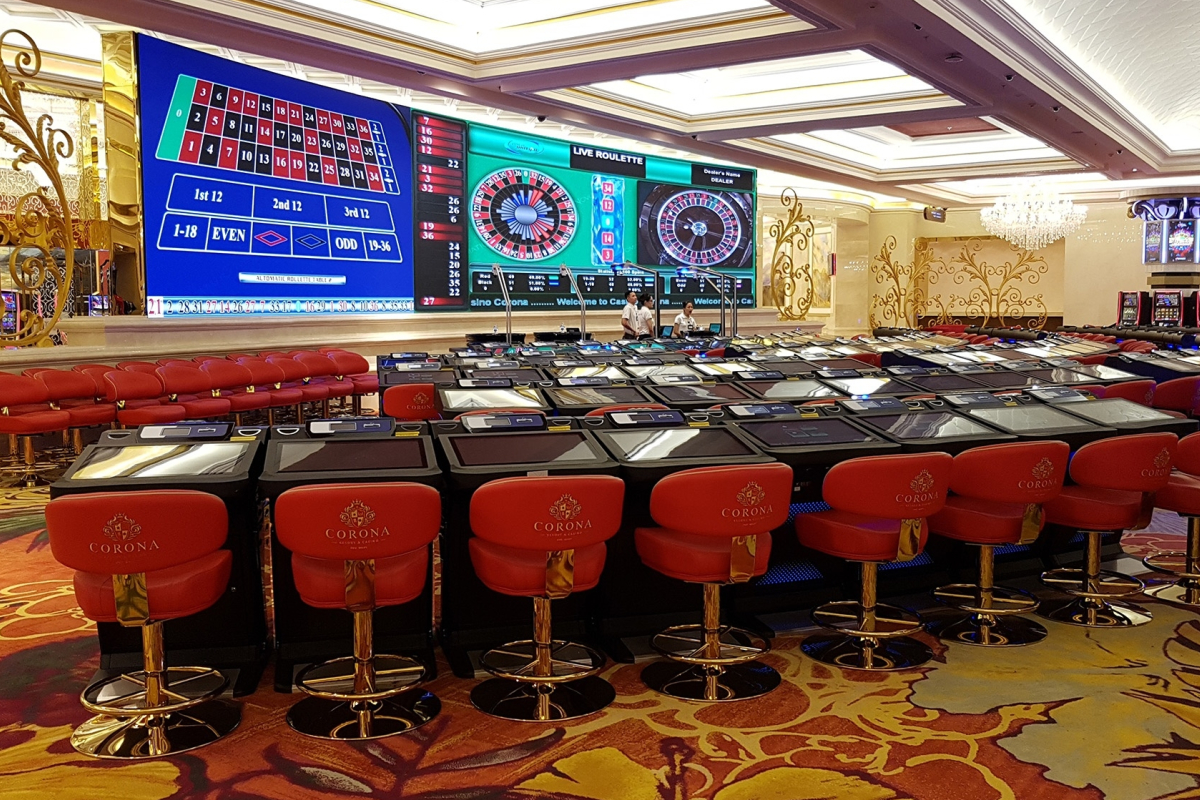 Reading Time:
3
minutes
The new Corona Resort and Casino on Phu Quoc, the largest island in Vietnam, selected NOVOMATIC as its premium supplier to provide a range of gaming terminals, the casino management system and media technology across its casino floor. The first of three casinos to trial local play, Corona Casino opened this month and marks the first time that Vietnamese can enter casinos in their country.
NOVOMATIC and Ainsworth represent some 35% of the entire slot floor, with a total of 200 state-of-the-art slot machines and 125 electronic table games terminals.
Featuring a variety of cutting-edge solutions, the NOVOMATIC and Ainsworth slot machines include an assortment of popular and market-attuned content, with a selection of leading multi-game mixes and games, set to excite tourists and local players alike.
A large NOVOMATIC electronic table games stadium acts as the centrepiece of the casino. Based on the NOVO LINE Novo Unity™ II platform, the ETG area consists of 125 gaming positions, featuring the sleek EXECUTIVE SL™ 1.24 terminals – and offers players the option of Baccarat, Roulette and Sic-Bo.
The casino houses a total of 1,000 slot machines from a range of manufacturers, all managed by the Octavian myACP casino management system. The luxurious venue also includes 100 gaming tables, offering eight types of games such as Baccarat, Roulette, Black Jack, Sic-Bo and several forms of Poker, as well as VIP facilities, a private sky casino and three restaurants.
Providing a first-rate media solution for the venue, NOVOMATIC Media Technologies has implemented an Absolute Vision™ system that controls more than 400 TV screens and monitors throughout the casino – as well as a custom-built and larger-than-life 45m2 LED video wall.
NOVOMATIC, supported by its Asian distributor Jade Entertainment and Gaming, carried out the installation in several phases ahead of the grand opening on January 19. Corona Resort and Casino is the first of three properties in Vietnam to be authorised by the government to allow economically-qualified locals to enter casinos, under a three-year trial scheme.
Peter Keijzer, General Manager Corona Casino, said: "Casinos these days are not just about slots and tables anymore. We selected NOVOMATIC because of their expertise and we believe in helping companies discover new territories. Phu Quoc Vietnam is Asia but also has a lot of European customers, which is why Upffinity Management Company created a mix of slot and table products from all over the world. We had to build this casino in seven months so we needed fast and short communication lines – NOVOMATIC and Jade Gaming performed and executed. It's that simple."
Lawrence Levy, VP Global Sales NOVOMATIC, added: "We are delighted to provide a range of leading NOVOMATIC and Ainsworth gaming machines, as well as the casino system and media solutions, to the new Corona Casino. The Southeast Asia region is a strong area of growth for NOVOMATIC, and we are extremely excited to play a major role in the development of Vietnam."
About NOVOMATIC:
The NOVOMATIC Group is one of the biggest international producers and operators of gaming technologies and employs around 30,000 staff worldwide. Founded by entrepreneur Professor Johann F. Graf in 1980, the Group has locations in more than 50 countries and exports high-tech electronic gaming equipment and solutions to more than 75 countries. The Group operates around 270,000 gaming terminals and video lottery terminals (VLTs) in its some 2,100 plus gaming operations as well as via rental concepts.
Through its numerous international subsidiaries, the NOVOMATIC Group is fully active in all segments of the gaming industry and thus offers a diversified Omni-channel product portfolio to its partners and clients around the world. This product range includes land based gaming products and services, management systems and cash management, online/mobile and social gaming solutions as well as lottery and sports betting solutions together with a range of sophisticated ancillary products and services.
ePlay Partners with Major Sports, eSports and Egaming Leader in China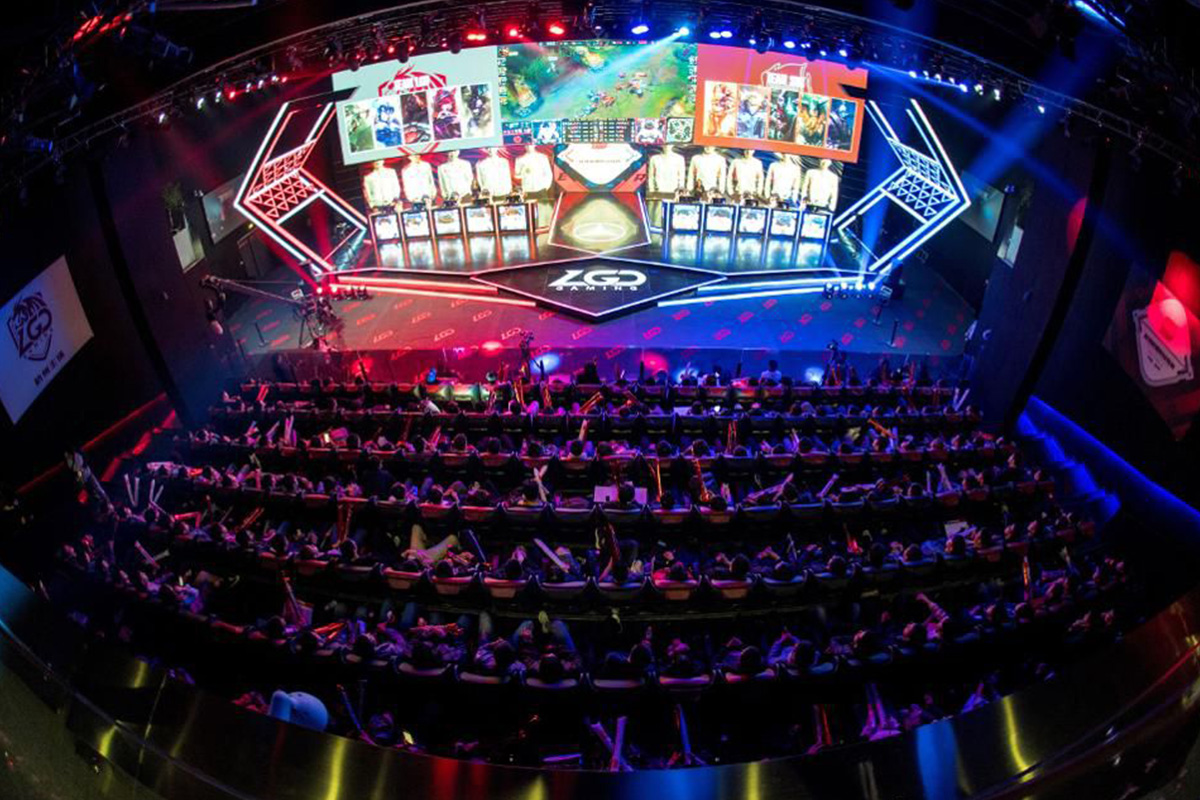 Reading Time:
2
minutes
NextJoy Partnership brings ePlay technology and games to China's massive esports and mobile gaming market
 ePlay Digital Inc.  announced a new Chinese distribution and marketing partnership with Next Joy. Next Joy is a major leader in esports, gaming, and augmented reality in China.
"ePlay and Next Joy have started working together to create a great platform for mobile gaming and esports," says Andrew Wang, CEO of Next Joy. "We look forward to the first results of our teams' collaboration with upcoming Big Shot launches in North American and China."
Next Joy builds mobile games, is an esports broadcasting and news service reaching over 100 million viewers, and hosts some of the biggest esports events in the world. Next Joy and ePlay have begun working towards launching and marketing mobile games in China together.
"ePlay's partnership with Next Joy is the first step of the company's strategic execution in China", says Philip Chen, Advisor for ePlay Digital. "China represents 38.7% global mobile esports game revenues on iOS and 30% for Android."
"Working with Next Joy gives ePlay access to the Chinese gaming market," says Trevor Doerksen, CEO of ePlay Digital. "Next Joy is a great partner to help ePlay introduce and grow massive audiences for our products and joint initiatives."
About ePlay:
ePlay Digital Inc. is a mobile game creator and publisher specializing in sports, esports and entertainment augmented reality titles, including their new flagship title Big Shot Basketball. ePlay is operated by an award-winning team of sports, gaming and esports leaders as well as broadcast and digital technology industry experts, software engineers and athletes who have brought dozens of game titles to market for companies including Time Warner Cable, ESPN, Sony Pictures, AXS TV, Intel, AXN, Fiat, CBS, and others.
ePlay's wholly owned subsidiary, Mobovivo esports specializes in augmented reality, mobile game development and mobile esports streaming.
About Next Joy:
NextJoy is a leading esports platform endeavors to develop internet based ecosystem providing all-round service including game, content creation and distribution.
ITL signs trading partner agreement in Southeast Asia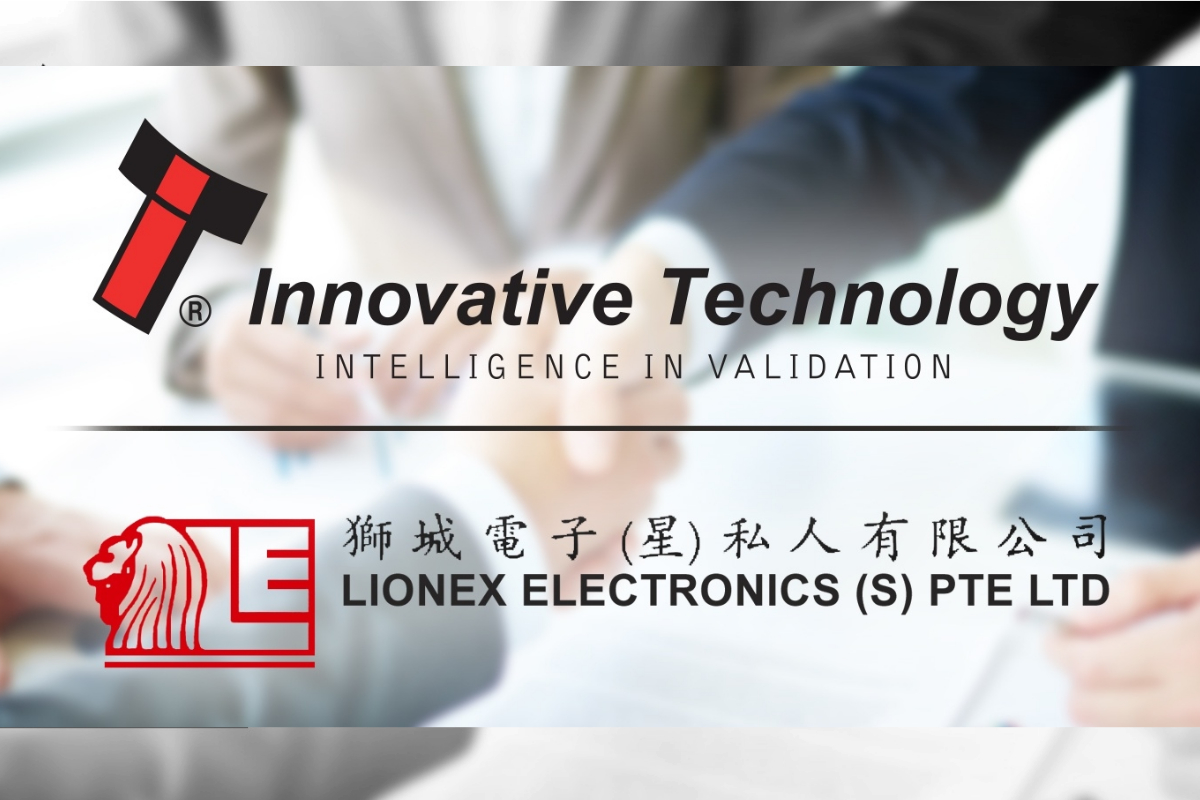 Reading Time:
2
minutes
Innovative Technology (Asia Pacific) Pty Ltd have secured a new trading Partner in Singapore, Southeast Asia.  Lionex Electronics (S) Pte Ltd headquartered in Singapore are one of the largest electronic component distributors in Southeast Asia, and a leading supplier for many leading brands. They also have a subsidiary company (AGM) who have offices in Jakarta, Indonesia.
Commenting on the partnership Tony Morrison, Sales Director said, "We are pleased to welcome Lionex on board, our first Trading partner in Singapore. The group has dedicated resources and office locations in Singapore and Indonesia, so this will help open-up new regions and expand the distribution of our products across a vast area of Southeast Asia.  Our focus initially with be the Indonesian market where AGM – their local brand – will promote and support our products from their Jakarta office.  This partnership will provide high potential for long term growth in Vending, Retail, Banking and Kiosk sectors. To begin with they will focus on some of our core products such as BV20, CBA9, NV10, NV200 and SMART Payout – these products fit easily into this diverse entry level market. As our partnership grows it will be exciting to see products like the NV200 Spectral and our new Spectral Bunch Note Feeder (BNF) hit this market in the very near future."
Speaking on behalf of Lionex Electronics, Madeline Lai said,"Founded in 1976, we are well-established and have resources across Asia, offering total solutions to our valued customers – including logistical systems, application support and technical services. We feel honoured to be associated with the Innovative Technology brand and we believe that the ITL range will bolster our core offering and further define our footprint into the smart sector. This is the first organisation who we have partnered with to provide cash validation products, so we are excited about including their state-of-the-art product range within our offerings.  This partnership will help grow our potential in all the markets we serve, and we look forward to seeing this mutually beneficial agreement flourish."
Japan Approves New Scheme to Stem Problems Related to Gambling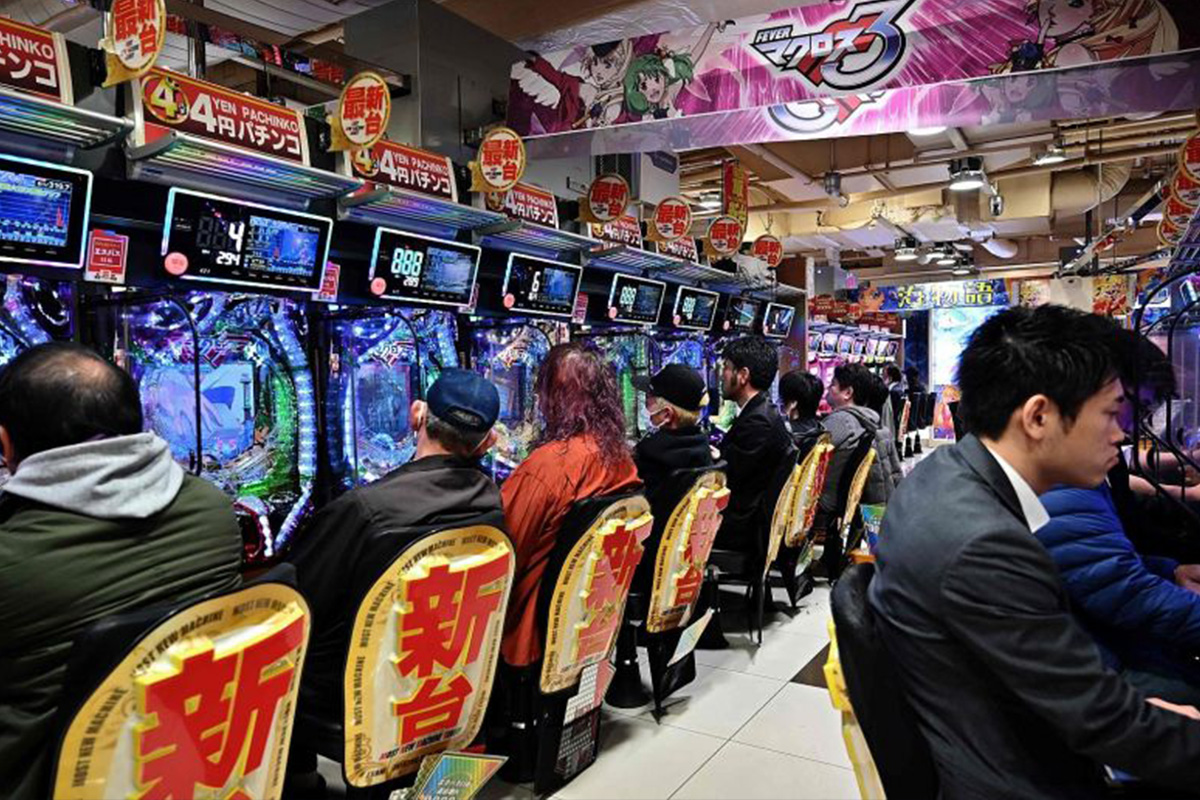 Reading Time:
1
minute
As part of a plan to stem problems related to gambling, Japan is going to launch a scheme which limits people's access to casinos and other betting establishments as well as removing cash machines from these locations. The move comes ahead of the opening of several casinos in the country.
As  per the plan, prefectures in the country will also formulate their own rules to counter any gambling-related problems.
"We will create a healthy society by thoroughly implementing measures based on the basic plan in order to prevent people from finding themselves in difficult situations," Chief Cabinet Secretary Yoshihide Suga said.
Under the basic plan, operators of slot machines, pachinko parlours and government-operated gambling venues, including horse racing and keirin racing tracks, have been asked to remove cash machines from their facilities. Pachinko parlour operators are urged not to allow customers to enter their premises if requested by family members. The authorities also urged horse racetrack operators to utilise facial recognition systems to restrict the entry of gambling addicts.
Other measures in place include a proposal on putting up warnings about gambling addiction on newspapers, magazines, and TV commercials. It also urges the country's 47 prefectures and 20 major cities to set up treatment facilities for gambling addicts by 2020.