iovation Report Finds Online Gambling Mobile Use and Fraud Increase in 2018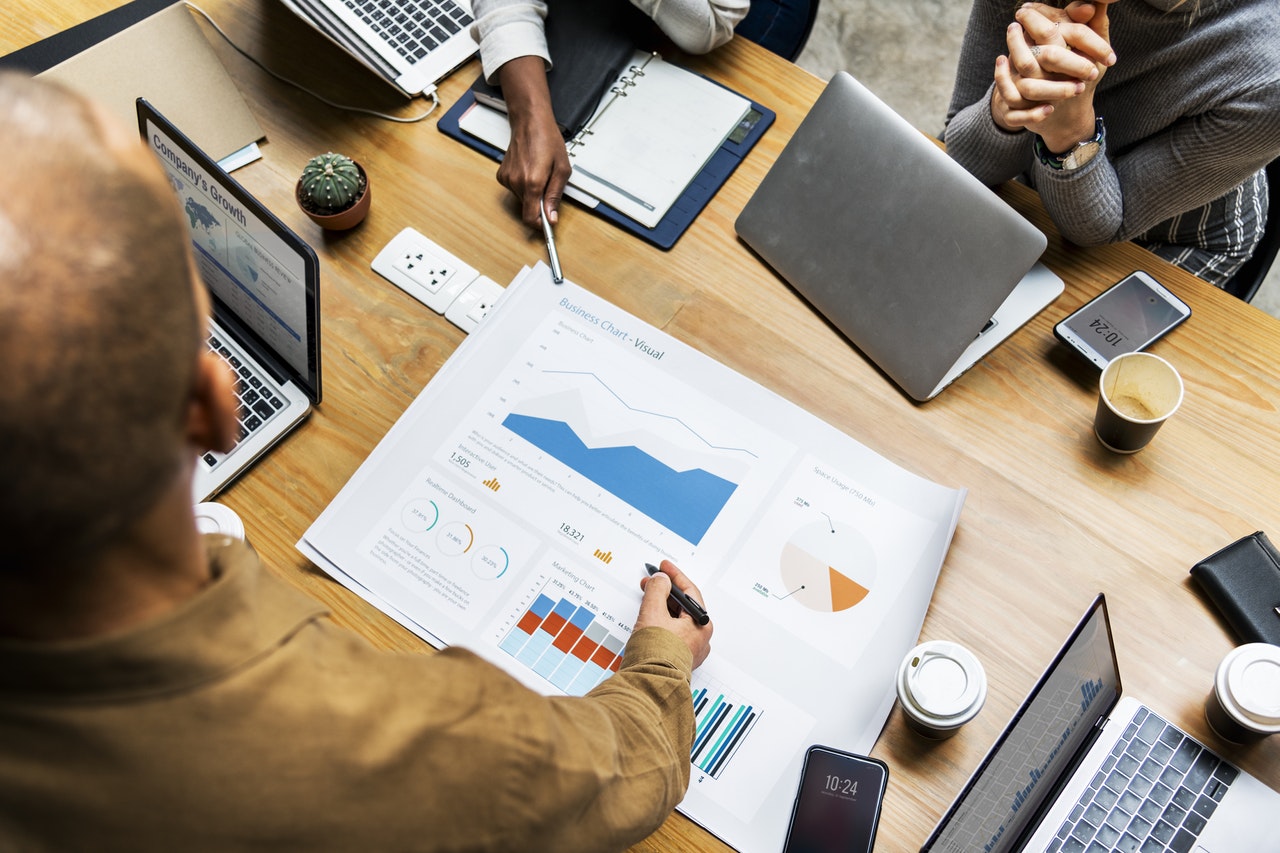 Reading Time:
2
minutes
Findings part of iovation's third annual Gambling Industry Report
iovation, a TransUnion company, today announced the availability of its 2019 Gambling Industry Report. This is the third annual Gambling Industry Report by iovation, providing a comprehensive analysis of the trends that drove online gambling in 2018 and insights into how to drive differentiation with players in 2019.
Key findings around online gambling in the report include:
Mobile transactions skyrocket – Transactions processed via mobile devices grew at an average annual rate of 95 percent from only 6 percent in 2012 to 62 percent in 2017 to 70 percent of overall online transactions in 2018 (pg. 7).
Game abuse and cheating increase but level out – The growth of game abuses and cheating like chip dumping and player collusion continued in 2018 but slowed from 55 percent growth in 2017 to an increase of 12 percent in 2018 (pg. 12).
Credit card fraud continues steady climb – Over the past five years, credit card fraud increased by 155 percent with an average annual growth of 39 percent (pg. 13).
"Even in the evolving environment over iovation's 15 years protecting more than four billion transactions and stopping more than 47 million fraudulent transactions, there are still some constants we can rely on," said iovation EVP of Corporate Development and co-founder, Jon Karl. "While fraudsters may have adapted their tactics over the years, at the heart of every online fraud attempt — whether through the web, an application or via a mobile browser — is a customer device."
In addition to the data findings, the report identifies and explores three key trends driving the iGaming market:
Player experience as a market differentiator: Operators are facing a myriad of new challenges and an increasingly competitive market. The recent changes to gambling regulations globally including in 

the United States

, 

Singapore

and 

India

, presents an opportunity for market expansion, but also comes with competition from new operators. Attracting and retaining players with a superior experience has never been more important.
Managing regulatory uncertainty: Operators are under increased regulatory scrutiny. For instance, fines against gambling operators in the 

United Kingdom

 rose from £1.6 million to £18 million from 

April 2017

 to 2018 for money laundering violations and unfair practices. The U.K. Gambling Commission issued another round of fines totalling £14 million in 

November 2018

, so this trend doesn't look to be slowing.
Convergence of fraud prevention and authentication: With the convergence of offline and online identities, it's important to fight fraud and protect customers across the entire lifecycle without degrading the player experience. This can only be achieved by combining seamless customer authentication with next-generation fraud prevention, protecting against both existing and emerging threats.
The iovation 2019 Gambling Industry Report is based on detailed analysis of its more than 518 million transactions from more than 100 gambling operator and platform customers in 2018. The Gambling Industry Report is available for ICE London 2019 attendees at iovation booth number N9-500.To download the report go here.
About iovation
iovation, a TransUnion company, was founded with a simple guiding mission: to make the Internet a safer place for people to conduct business. Since 2004, the company has been delivering against that goal, helping brands protect and engage their customers, and keeping them secure in the complex digital world. Armed with the world's largest and most precise database of reputation insights and cryptographically secure multi-factor authentication methods, iovation safeguards tens of millions of digital transactions each day.
Playson's Business Development Manager Lars Kollind shortlisted for iGaming Idol Awards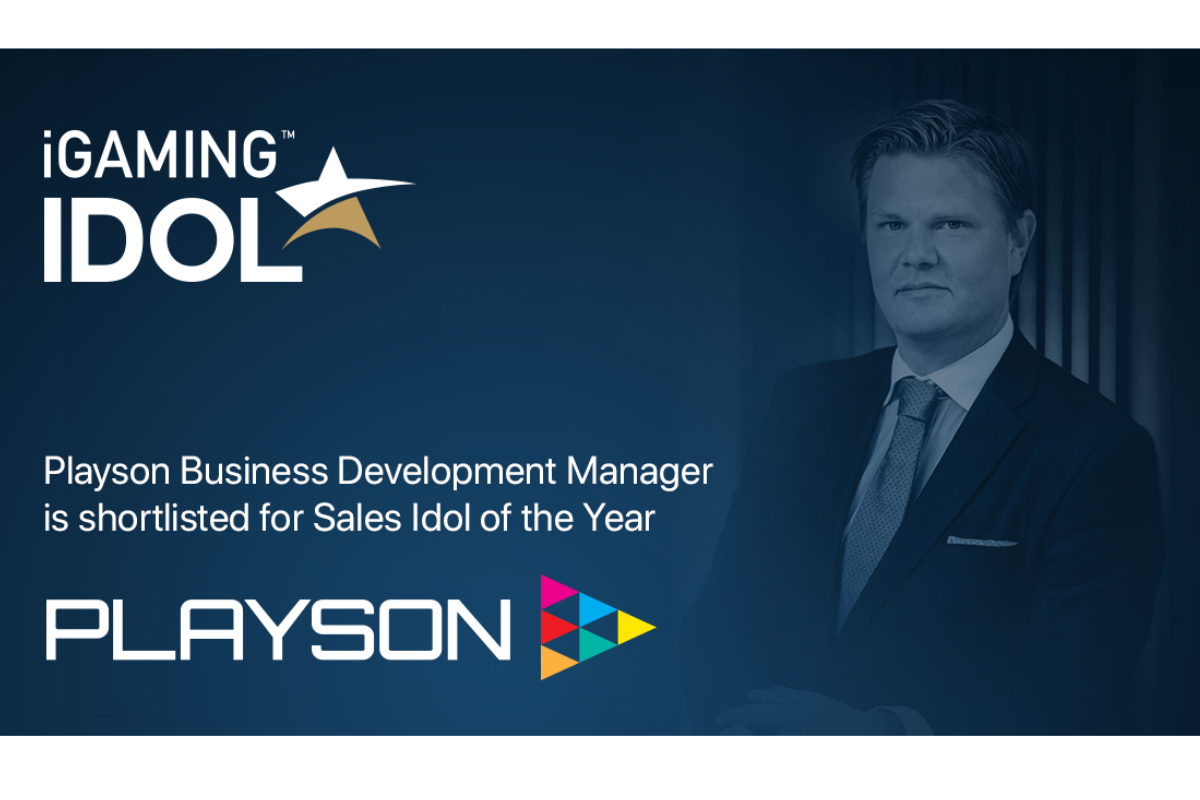 Reading Time:
1
minute
Lars Kollind, Business Development Manager at Playson, has been nominated for Sales Idol of the Year at the iGaming Idol 2019.
Kollind, who has helped raise the profile of the casino software developer since joining the company earlier this year, impressed the panel of expert judges with his management skills and commercial acumen.
Winners will be announced at a prestigious awards ceremony, which takes place on 11th September at The Westin Dragonara Resort, Malta.
The iGaming Idol Awards celebrates those who have excelled in their field of expertise and made a positive impact on the iGaming industry.
Lars Kollind, Business Development Manager at Playson, said: "I'm delighted to have been shortlisted for Sales Idol of the Year at this year's iGaming Idol Awards.
"It has been an exciting few months at Playson with some big commercial deals announced and the release of some fantastic games.
"It's an honour to be nominated by my peers and fingers crossed we can turn this shortlist into some silverware."
Evoplay Entertainment Goes Live With Leonbets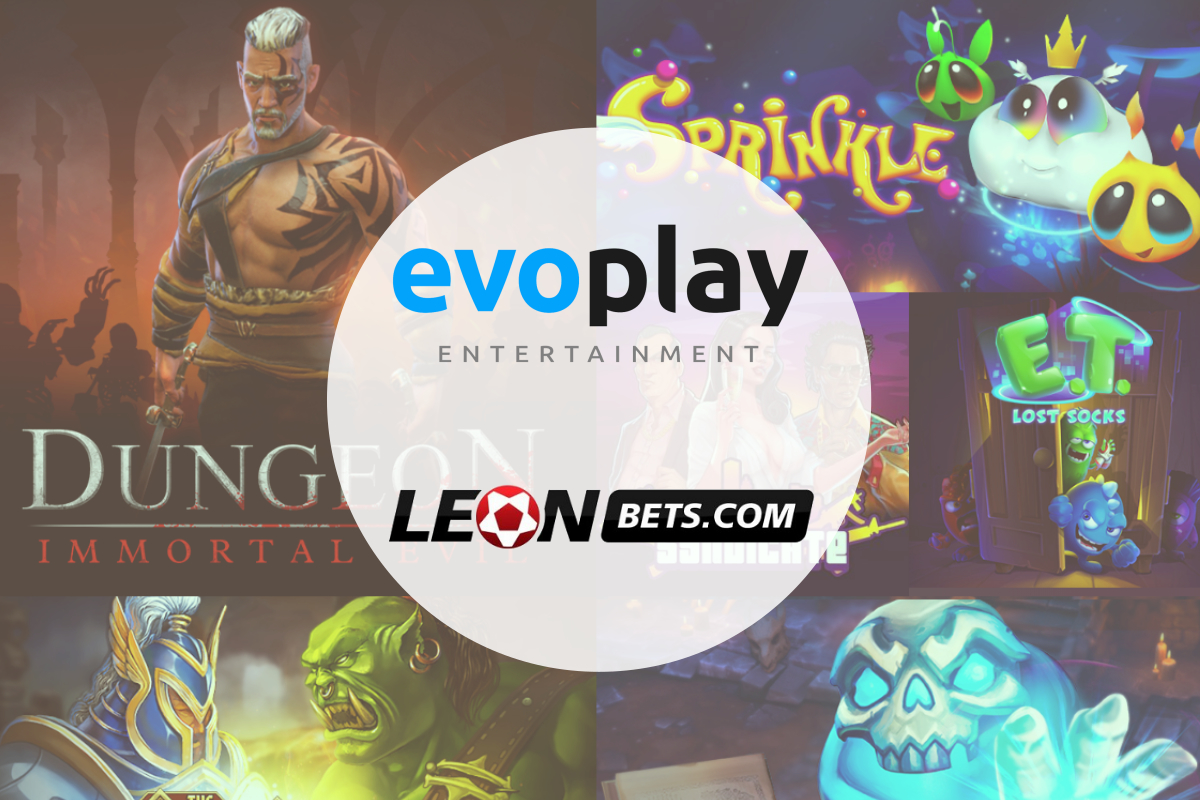 Reading Time:
2
minutes
New deal extends distribution of innovative portfolio across new markets
Evoplay Entertainment, the innovative game development studio, has continued to expand its global market presence by signing with leading operator Leonbets.
The deal will see Evoplay Entertainment's full portfolio of more than 60 slots, table, and instant games go live with Leonbets.
Alexander Levchenko, CEO at Evoplay Entertainment said: "We are delighted to sign with Leonbets, one of the industry's fastest growing operators.
"The Leonbets team's reputation as a great partner and an operator with a strong focus on customer enjoyment precedes them and we are sure this will be the start of a long chapter of productive and successful co-operation together."
Dimitry Popov, spokesperson for Leonbets, said:"Evoplay Entertainment's games are a fantastic asset alongside our existing content, and we're thrilled to have them on board.
"Their innovative 3D/VR slots will be available to all our players and we're looking forward to seeing how excited they will be."
Despite only being founded in 2017, Evoplay Entertainment's portfolio already includes more than 60 slots, table, and instant games. With a development focus on responding to a new generation of players' demands for more immersive, innovative gameplay, it is the industry's first development studio to have developed two full HD and VR in-browser slots.
Its most recent, Sprinkle, unveiled at ICE 2019 in February. Unique for its mobile-first mechanics and the 360' degree 3D / VR in-browser capabilities, allowing players to rotate, zoom in and out, as well as swiping left or right on their mobiles to change their bets automatically.
In addition, the studio has recently finalised the industry's first RPG (role playing) slot, Dungeon, an HTML5 mobile game designed for a new generation of users and presenting them with a truly immersive experience.
Instead of regular pay symbols and pay patterns, the game's mechanics follow a player's 3D character as he battles monsters and accumulates loot when victorious.
Association of Gaming Equipment Manufacturers (AGEM) and Gaming Laboratories International (GLI®) Create "Lasting Impact Philanthropic Initiative"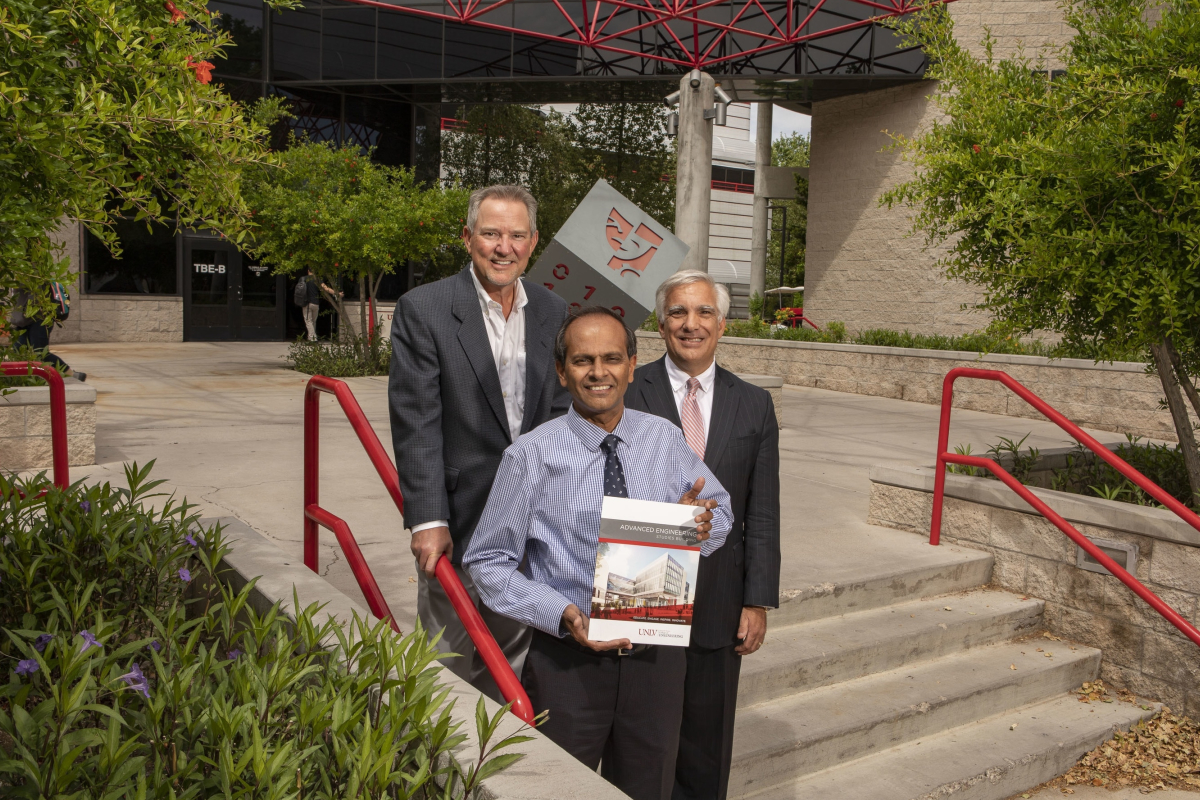 Reading Time:
2
minutes
First gift is a $500,000 contribution to UNLV College of Engineering building fund
The Association of Gaming Equipment Manufacturers (AGEM) and Gaming Laboratories International (GLI®) announced today the creation of their new "Lasting Impact Philanthropic Initiative," a multi-year effort aimed at identifying worthy causes that will utilize direct contributions to flourish over the long term and provide a variety of assistance to multiple beneficiaries.
The first gift from the newly formed Initiative is a $500,000 contribution to the Howard R. Hughes College of Engineering building fund at the University of Nevada, Las Vegas (UNLV), which is developing a 51,000-square foot, three-floor building on campus to accommodate the approximately 260 B.S., 50 M.S. and 20 Ph.D. engineering graduates each year and projected future growth. The Initiative's $500,000 gift is a direct investment in the importance of education in Nevada, the city of Las Vegas, university students and faculty and the future pipeline of skilled engineers for gaming and many other industries.
"AGEM is proud to be working with GLI on this unique giving program that will benefit many different audiences and will be true to the idea of making a 'lasting impact' through a strong ripple effect inside the gaming industry and beyond," AGEM Executive Director Marcus Prater said. "We value GLI's commitment in joining us to make a positive difference in everything we do, and we look forward to seeing the UNLV College of Engineering break ground on its new building."
"Since opening our doors 30 years ago, GLI has been dedicated to giving back to the communities where we do business around the world. We are committed to creating big ideas making a big difference in the global gaming industry and partnering with AGEM to create the Lasting Impact Philanthropic Initiative is the latest illustration of that commitment," said GLI President/CEO James Maida. "Given the highly technical nature of today's gaming industry, a vibrant and thriving engineering community is crucial to our mutual success, and that is why it was important that this first gift went to UNLV's College of Engineering, to further solidify a pipeline of talent that will help to ensure the industry's future success."
"The College of Engineering is committed to building the infrastructure needed to educate the engineers of tomorrow, and creating research space that will enable the forward-thinking progress of corporate partners such as AGEM and GLI," said Rama Venkat, Dean of the Howard R. Hughes College of Engineering. "This generous gift from the Lasting Impact Philanthropic Initiative will help make that possible. The new Advanced Engineering Studies Building will facilitate critical research, foster innovation, and pave the way for the vision we all share for Nevada's future of a robust tech-based economy."
The www.AGEMGLIimpact.org website will be an ongoing source of information about this collective effort.
Source: Gaming Laboratories International