Leading Influencer Marketing Agency Viral Nation Earns Four AVA Digital Awards – Innovative Wins for PUBG Mobile, ViewSonic and Baidu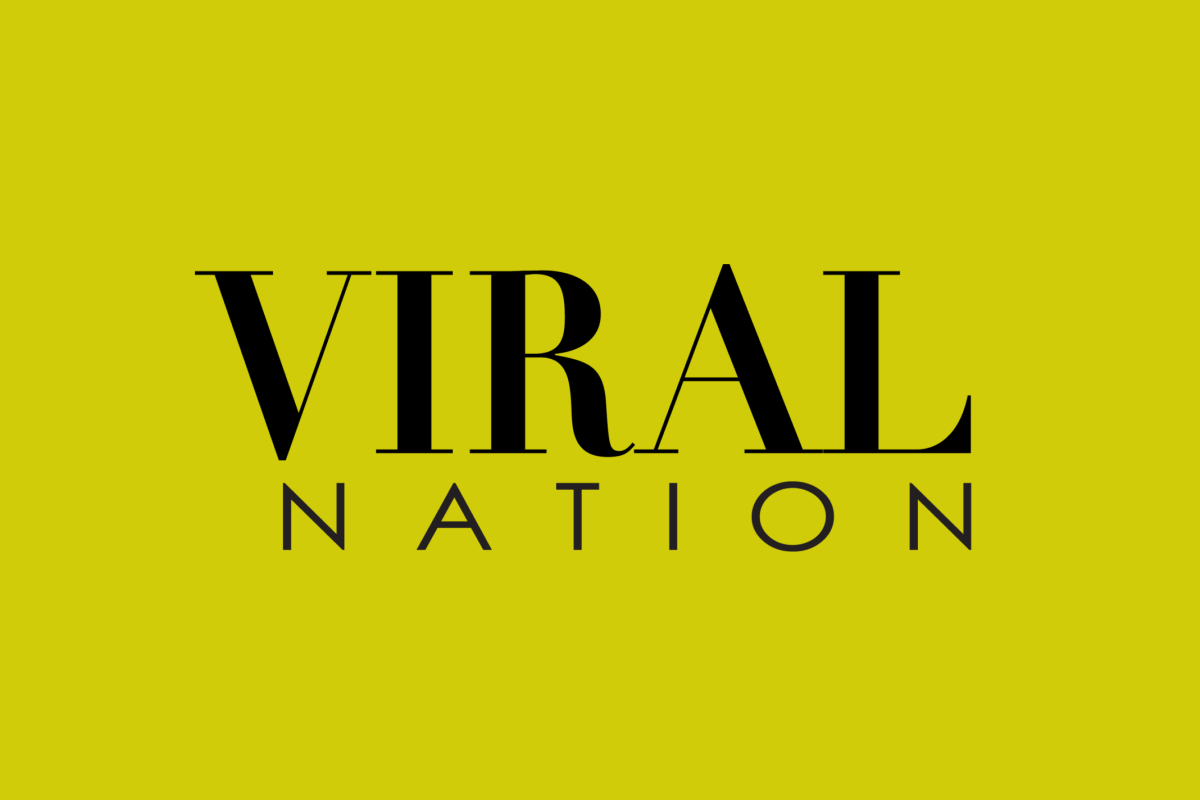 Reading Time:
3
minutes
Multi-Platform Campaigns Featured Key Influencers and Engaging Experiences – Viral Nation Leverages Instagram, YouTube and other Channels
Viral Nation, one of North America's fastest growing influencer marketing agencies, announced today that it received four prestigious AVA Digital Awards for campaigns with ViewSonic, PUBG Mobile and Baidu's FaceMoji. The awards recognize outstanding achievement by creative professionals involved in the concept, direction, design and production of media that is part of the evolution of digital communication. Work ranges from audio and video productions — to websites and social media sites that present interactive components such as video, animation, blogs and podcasts — to other forms of user-generated digital communication.
Viral Nation's AVA Digital Award wins included three Platinum wins and one Gold honor:
ViewSonic Holiday Campaign – 2019 Platinum Winner, Digital Marketing Campaign
PUBG Mobile Launch – 2019 Platinum Winner, Viral Marketing
FaceMoji Christmas – 2019 Platinum Winner, Social Campaign
PUBG Mobile Halloweek – 2019 Gold Winner, Interactive Brand Experience
Viral Nation promoted four new products for leading visual solutions provider ViewSonic. The campaign centered on YouTube and Instagram and featured a combination of macro and micro-influencers who developed unique content over two months. The content drove views and engagement among the followers for ViewSonic's new products, and also resulted in them temporarily selling out of their gaming monitor on Amazon.
The PUBG Mobile launch was a multi-platform campaign to promote the wildly popular battle-royale game's mobile version in the North American market. The viral marketing campaign exceeded expectations, resulting in 78.8 million total impressions and growing PUBG Mobile's social followings organically with 35,000+ followers on Instagram and 90,000+ on YouTube in just 30 days. The PUBG Mobile Halloweek campaign was an experiential event produced by Viral Nation to generate interest in the mobile game's latest update. The event featured life-sized versions of the iconic PUBG Mobile supply crate and the PUBG Mobile pumpkin car in Times Square. Participants competed in a Halloweek Screaming Challenge for prizes and several key influencers attended and promoted the event via their social networks. The experience drew in over 1000 participants and more than 460,000 social media impressions in less than a day.
The winning social campaign for Baidu's FaceMoji keyboard drove global brand awareness and downloads before the holidays. Viral Nation activated six macro-influencers from around the world to sing "Deck the Halls" in their respective languages and styles. The influencers also showed fans how to send their song creation to friends via the FaceMoji app. The campaign produced 16 million views and 39.7 million clicks to download the app.
"We are pioneers in influencer-based viral marketing, and understand how to build strategic campaigns that drive brand engagement & ROI," said Joe Gagliese, Viral Nation's co-founder and managing partner. "We not only work with some of the largest brands in the world on their influencer campaigns, we also build creative and strategic plans for the social landscape as a whole. We use Instagram, YouTube and other channels as well as in-person experiences for strategic campaigns that garner impactful results. Congrats to our team on their amazing work with the ViewSonic, PUBG Mobile and Baidu's FaceMoji campaigns."
The AVA Digital Awards is administered and judged by the Association of Marketing and Communication Professionals (AMCP). The international organization consists of several thousand production, marketing, communication, advertising, public relations, and freelance professionals. Winners were selected from over 200 categories in Audio, Video, and Web-based production. A list of Platinum and Gold winners can be found on the AVA Digital Awards website at www.avaawards.com.
About Viral Nation:
A global leader in social influencer marketing and social strategy, Viral Nation develops captivating marketing efforts for a broad roster of top brands. The full-service agency boasts one of fastest growth rates in the world and has executed hundreds of successful campaigns. The agency also owns Viral Nation Talent which represents athletes, celebrities, and influencer leaders in a variety of industries and across multiple social channels. Companies choose Viral Nation for its ability to connect them with social strategies that scale and for its trackable and ROI-based campaigns. Founded by serial entrepreneurs and social marketing pioneers Mathew Micheli and Joe Gagliese, Viral Nation has quickly become one of the most talked about agencies in the space. For more information visit www.viralnation.com.
Source: Viral Nation
Schleswig-Holstein Extends Validity of Current Gambling Rules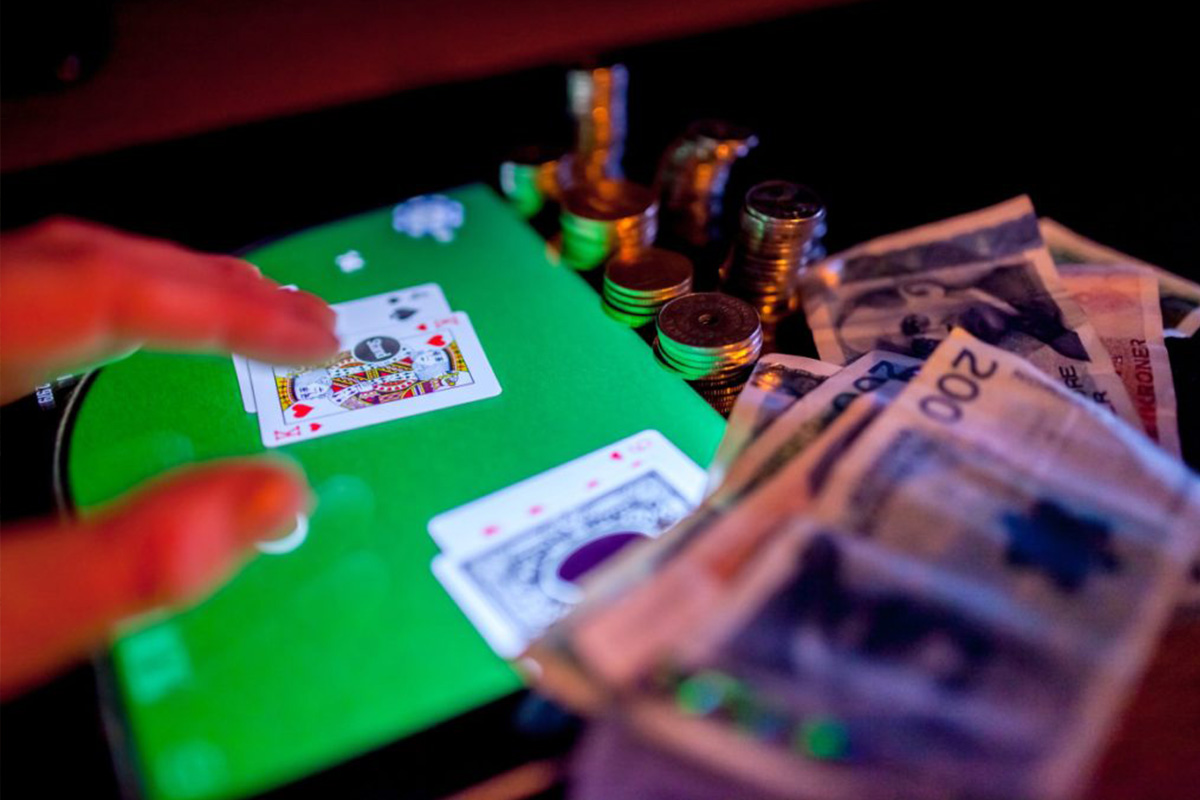 Reading Time:
1
minute
The German state of Schleswig-Holstein has passed a bill that allows the current online gambling regulatory regime to remain in place until mid-2021.
The successful regulation of online gambling on the territory of Germany has proved quite the challenge over the past seven years. The latest version of the Interstate Treaty on Gambling was introduced this year and was presented to the European Commission for a review earlier this month. An approval from EU authorities is one of the necessary steps before the law takes effect at a federal level.
The Schleswig-Holstein has been allowed to implement its own regulatory framework that will stay in effect until June 30, 2021. The framework's extended validity was voted in favour of by the state's Greens, Free Democratic Party, South Schleswig Voters' Association, Christian Democratic Union party, and the Alternative for Germany party.
Revolver Gaming blasts off with Groove Gaming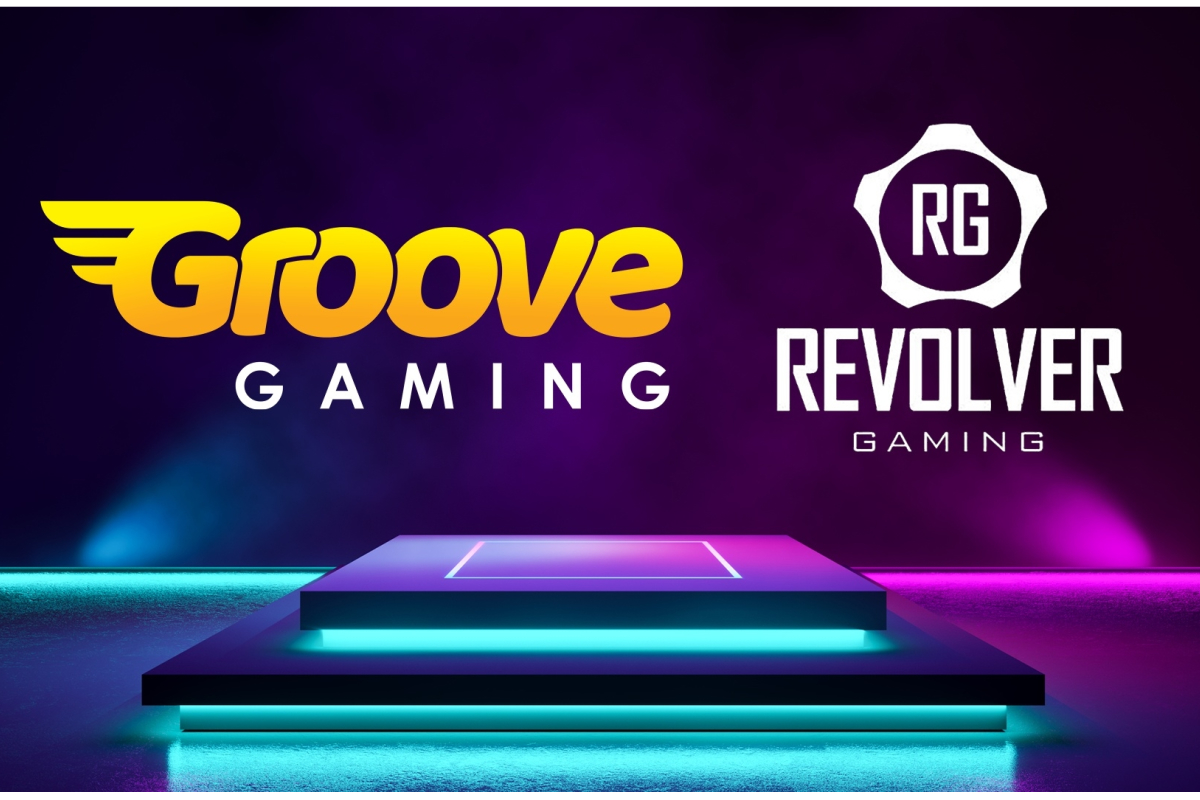 Reading Time:
2
minutes
Glittering GrooveGaming who are blazing a trail through the iGaming world has partnered to integrate Revolver Gaming's pulsating portfolio onto their platform.
Firing on all barrels Revolver Gaming is one of the up-and-coming stars of slots creation in the UK. By arming with innovative and creative Revolver Gaming content GrooveGaming has added more fire-power to a dynamic platform with more than 2500 games, bringing an even broader range of online games to a raft of operators already hooked up to the dynamic aggregator, from established names to the industry's most exciting new wave cutting-edge providers.
Revolver Gaming's London-based games studio is supplying innovative and high quality gambling games from its cutting-edge RGS platform such as Reign of Gnomes, Neon Blaze, Big Deal, Robin Hood, Parrots of the Caribbean, alongside established classics like Wishes and Pets Payday. These games are a worthy addition to GrooveGaming's platform bursting with animation and visual effects which helps Revolver Gaming's titles really stand out from the rest.
Having quickly carved a distinctive space in the international iGaming industry as a technology company, GrooveGaming's diverse portfolio of proprietary and 3rd party HTML5 video slots and table games provide significant value through a carefully curated mix of over 2500 casino games together with the biggest Lotto, Bingo, Live games, Scratch, Multiplayers and Sportsbook. GrooveGaming's solutions help operators increase player value, generate new revenue opportunities and improve brand integrity.
GrooveGaming is powered by technology innovation which provides operators with the ability to activate a range of features that enhance customer experience and engagement, improve retention, encourage extended play and produce higher yield.
Revolver Gaming Creative Director Daniel Lazarus said, "Our HTML5 UK-certified cinema-quality content is crafted to perfection and optimised for performance across all devices which made it attractive to the GrooveGaming team. We also have an RGS that serves our games across multi-jurisdictions and is available in many languages with player management and promo tools for operators. We believe the fit with GrooveGaming is excellent, their spectacular growth gives us every confidence our games will do very well with them."
Yahale Meltzer, COO at Groove Gaming said: "Our core focus is to offer players a unique, engaging and most importantly, entertaining experience, which we believe players will find when they walk through the digital doors of our operators. The people and culture at GrooveGaming are incredibly strong, and I am thrilled to have signed with a like-minded team at Revolver Gaming."
PlayOJO Launches New Ad Campaign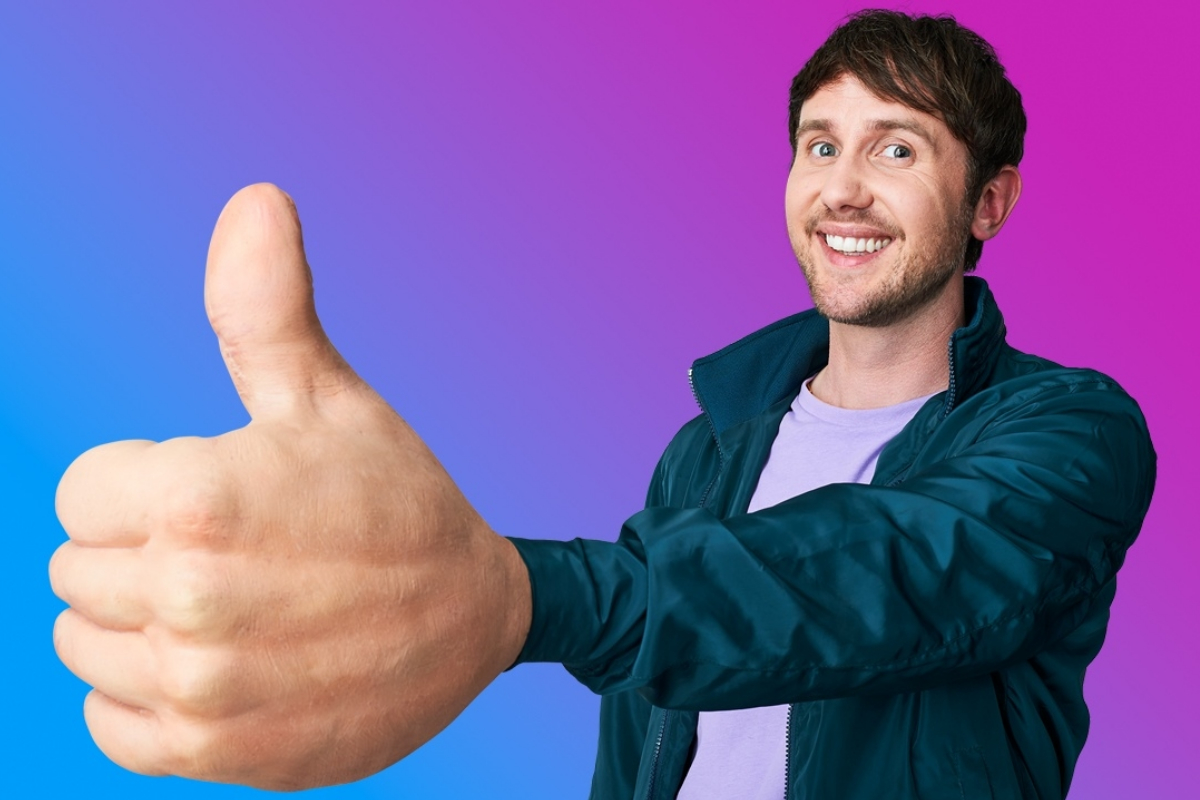 Reading Time:
1
minute
PlayOJO, the online casino powered by SkillOnNet, has launched a brand new multi-million-pound TV, radio, out of home and digital advertising campaign. The TV ad campaign named "Thumbs Up OJO" has been directed by Djawid Hakimyar and features Royal Shakespeare Company actor, Joshua McCord.
In the advert, McCord plays Tom, a happy go-lucky PlayOJO regular who walks around town with a larger than life thumbs-up to represent the fantastic feeling he gets when he is treated fairly at PlayOJO. As he walks down the street, Tom meets a cast of colourful characters that also play at PlayOJO and acknowledges each with his giant thumbs up.
Peter Bennett, head of brand marketing at PlayOJO, said: "Our latest integrated campaign reinforces our core brand proposition that PlayOJO is the fair online casino with no wagering requirements, where bonuses are paid in cash with no restrictions and by giving money back, we give players control of their money."
"We have pulled out all the stops with this campaign, bringing on board a highly successful director and established actor to really bring our messaging to life, creating a style of advertising that sets us apart from our competitors in a way that we hope will appeal to players across the UK. We are backing this campaign with significant media spend in order to continue to build our brand recognition to help achieve our ambition to become the UKs most recognised online casino brand by 2021," Peter Bennett added.