The large B2B gambling industry conference in London is over, where to go next in S1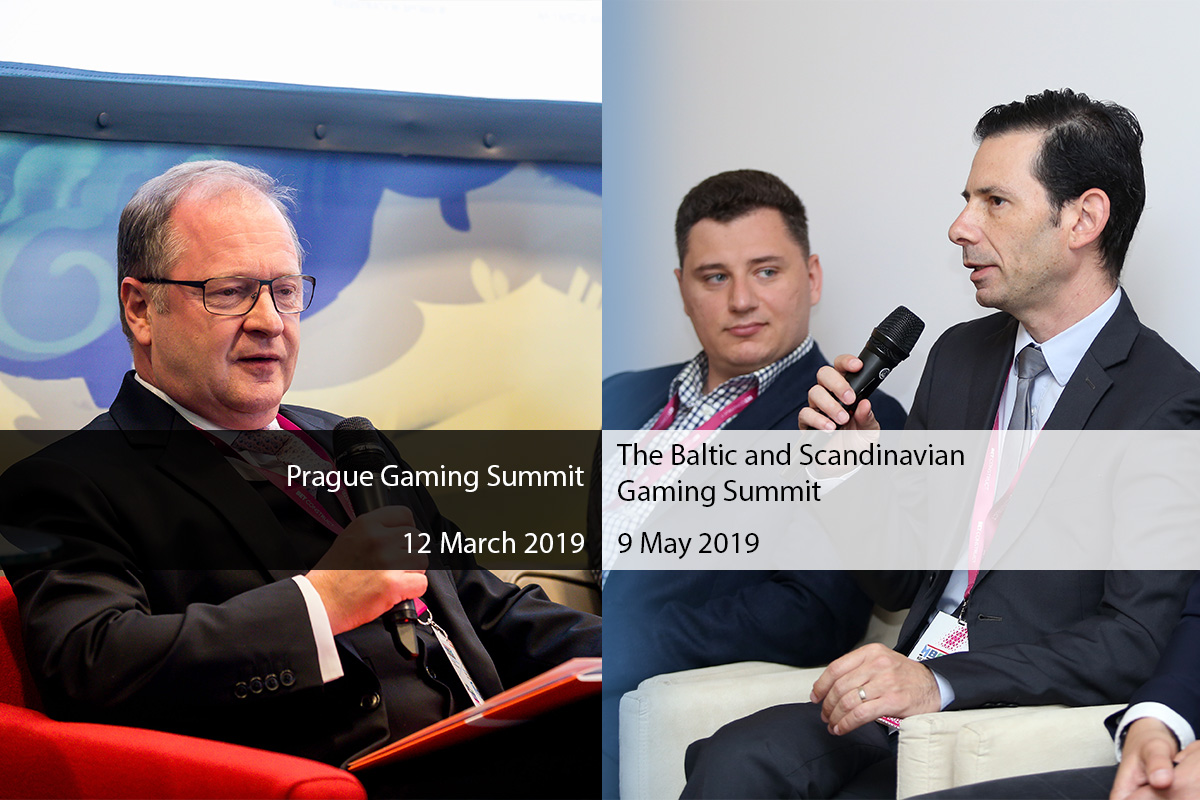 Reading Time:
3
minutes
Year by year, the gambling industry is trying to reshape itself and explore new partnership opportunities and regional expansions to grow the B2C side.
Now, that the largest gambling industry conference has closed its doors, we would like to showcase some of the options you have for learning and networking in Europe that are going to take place in the first semester of 2019.
DACH, Central Europe and Eastern Europe
The third edition of Prague Gaming Summit, also known as #PragueGamingSummit3, will take place on the 12th of March at Vienna House Andel's Prague and gathers will gather +150 delegates from all across Europe for a full day of learning and networking.
Here is a short list of the companies that you can meet in Prague: Multigate, iFortuna Slovakia, Odds1x2 Holding, TrafficLightMedia, Genesis Global, Tal Ron, Drihem & Co., PLANZER LAW, Zurich, Scout Gaming Group, Golden Race, All-in Translations, Hyperion Tech, PS Legal, Fortuna Group, Endorphina, Republis, Bird & Bird Poland, WH Partners, Playtech, Gabnys Law, OSM Solutions, ARQ Group Malta, Federbet AISBL, Mindway AI, Assissa, BETEGY, Austrian Association for Betting and Gambling, MME Legal, MELCHERS LAW, KPMG Malta, NSoft, ARENDTS ANWAELTE, Global Legal Group, Efbet, Greentube Internet Entertainment Solutions GmbH, NetEnt, Trustly, Boljoro and many more.
The conference will highlight compliance updates and expansion opportunities in the Czech Republic, Slovakia, Poland, Austria, Switzerland and Germany, while also focusing on trending industry topics topics such as the relationships between Regulators, Operators – Affiliates, MasterCard's new requirements for Online Merchants (CFD, FX, Gaming, Crypto), understanding millennials (with emphasis on eSports, Daily Fantasy Sports, Online Slots Games and Virtual Sports), outsourcing for gaming companies, IT security, AML, KYC, CSR. +40 speakers are awaited to bring the latest in terms of content and business intelligence!
As the current status of some European jurisdictions dictates the rise of advertisement banning, we have invited the members of IMGL to hold an IMGL MasterClass that will focus on Advertisement banning trends in the European Union and the Balkans.
Do not miss this exciting opportunity to hear the latest information first hand at Prague Gaming Summit 3 and discuss collaboration possibilities with attending delegates!
You can Register here or View the Agenda
Full details about the event can be found on the official event website: www.praguegamingsummit.com
---
The Baltics and Nordics
In the second part of S1, we are inviting you to the second edition of the most important conference in the Baltic Sea region, the MARE BALTICUM Gaming Summit, also known as The Baltic and Scandinavian Gaming Summit and Awards.
The Summit will the place on the 9th of May at Radisson Blu Royal Astorija Hotel in Vilnius (Lithuania) and will bring together the most influential gambling companies from Lithuania, Latvia, Estonia, Denmark, and Sweden.
The event will also be the launching pad for the first edition of the Baltic and Scandinavian Gaming Awards which will celebrate the top 30 companies form the two regions during an awards ceremony. You can find more details about the awards here!
The compliance-related information will be presented by the 5 regulators which will be present at the event and the summit promises to gather +125 leading companies under one roof for a full day of networking and learning.
You can find more details about the Agenda here
Browse the official event website here: www.marebalticumgaming.com
We hope to see you there and make sure to plan your autumn events calendar after checking out to opportunities we have at the fourth edition of CEEGC and CEEG Awards Budapest, and the leading conference in Europe that covers +20 jurisdiction updates, the European Gaming Congress, held in Milan, Italy.
Delasport signs a major sponsorship with the Balkan International Basketball League (BIBL)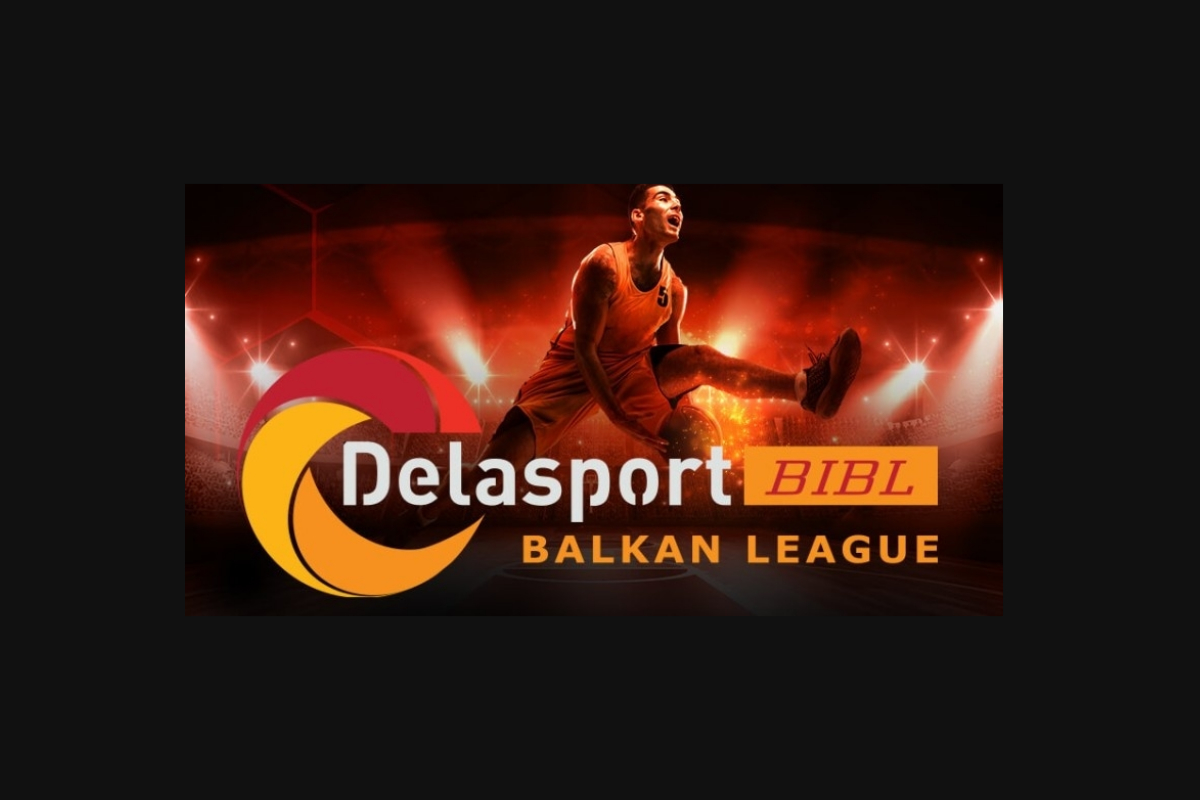 Reading Time:
2
minutes
The now official Delasport Balkan League is set to kick-start it's new 13th season this October with their new sponsor and partner Delasport. The advanced sportsbook and iGaming solutions provider has come forward to become a major part in the international league, instilling anticipation for the new horizons set to come.
The announcement was made by Dany Nachmias, Managing Director at Delasport. "We have long awaited our partnership with BIBL as we share many of the same values that keep our company pushing ever forward! As a European based company, Delasport is in a keen position to exemplify the BIBL tradition with this new partnership."
Since its founding in 2008, The Balkan International Basketball League (BIBL) has been growing to include teams from the entirety of the Balkan Peninsula. With an intricate round robin style competition, the BIBL includes contenders from Bulgaria, Macedonia, Montenegro, Romania, Serbia, Croatia, Bosnia and Herzegovina, Kosovo, and Albania.
Most recently the league itself expanded it's reach to include 12 teams to join the competition from Israel. With revitalized rosters and a new major partner, the DELASPORT Balkan League is set to hit the ground running with their new season eagerly awaited by fans across the globe.
The BIBL Sports Director Shay Shtriks commented: "The Balkan League is happy and proud to welcome Delasport to our basketball family and to be called DELASPORT Balkan League. I am sure this multiyear partnership will bring great benefits not only to both sides but will also contribute to the quality and popularity of the Balkan basketball and around Europe, in these indeed controversial times for us all. We are looking forward with big joy to sharing the love of the game with likeminded fans. We expect a great season going forward with our new friends joining us off the court as well as on it."
Fans will be able to get their Basketball fix for some time to come with the League starting soon in mid-October. With a large portion of major leagues and tournaments finding it difficult to keep an adequate runtime, the new season of the now Delasport Balkan League is sure to provide ample entertainment even for the most avid watchers. With a total of 18 teams competing for the title, along with their new major partner, the 2020-2021 season of the Delasport Balkan league is looking to be their most dynamic and engaging season till date!
EGDF continues to expand as Serbian Games Association joins EGDF as its member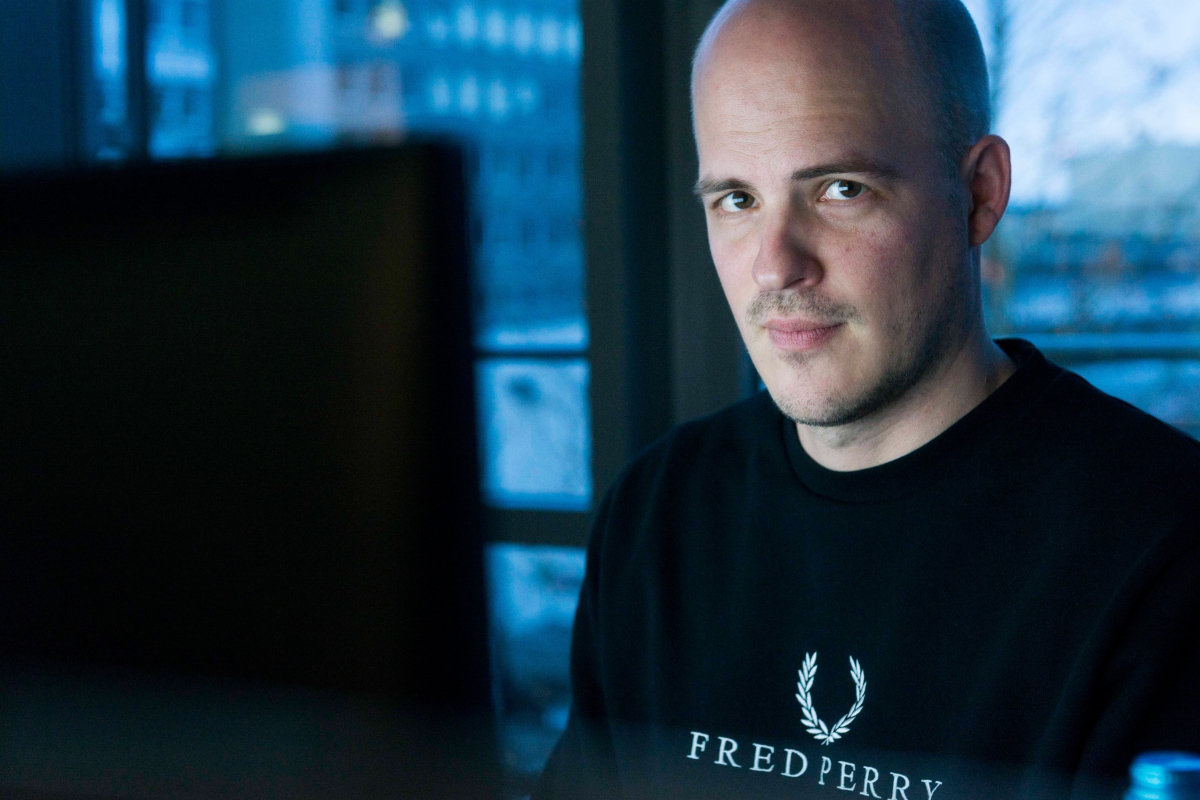 Reading Time:
2
minutes
The European Game Developers Federation (EGDF) continued its expansion, as SGA – the Serbian Games Association, joined EGDF.
"The addition of Serbian Games Association to EGDF is highly important for our mission of building a strong voice in Brussels for European game developers. We want to unite, to share best practices, learn about common challenges and help game developers to grow the identity of the European game industry. It is crucial that game developers from all European countries, EU members or not, have full access to global markets and that any restrictions to their freedom of expression and arts and freedom of movement are minimized.", stated Hendrik Lesser, president of EGDF.
The Serbian Games Association is the 19th member of the Federation that has been steadily expanding its activities especially in Central and South-East Europe during the last years. Serbia is one of the countries currently negotiating for EU membership and EGDF will provide a way for Serbian game developers to make their voice heard in EU decision making when the policies shaping their digital future are built up.
"Operating on a national level, gaming associations are an essential part of the ecosystem – making it easier for new projects to emerge and providing a platform for the community. But without broader cooperation on a European level, no important victories can be won. That is why we considered it paramount to be part of the EGDF. Together, we can push for meaningful policy changes, better conditions for all companies, studios, and teams, and of course exchange experiences, hard-earned knowledge, and brand new ideas. We strongly believe that the future brings an enormous boost to the gaming industry. Collaboration with the amazing EGDF board and all of their members can help us navigate the coming changes.", stated Kristina Jankovic, Administrative Manager at SGA.
Gaming Innovation Group signs final agreement with LeGrand Casino and new SaaS agreement with Dunder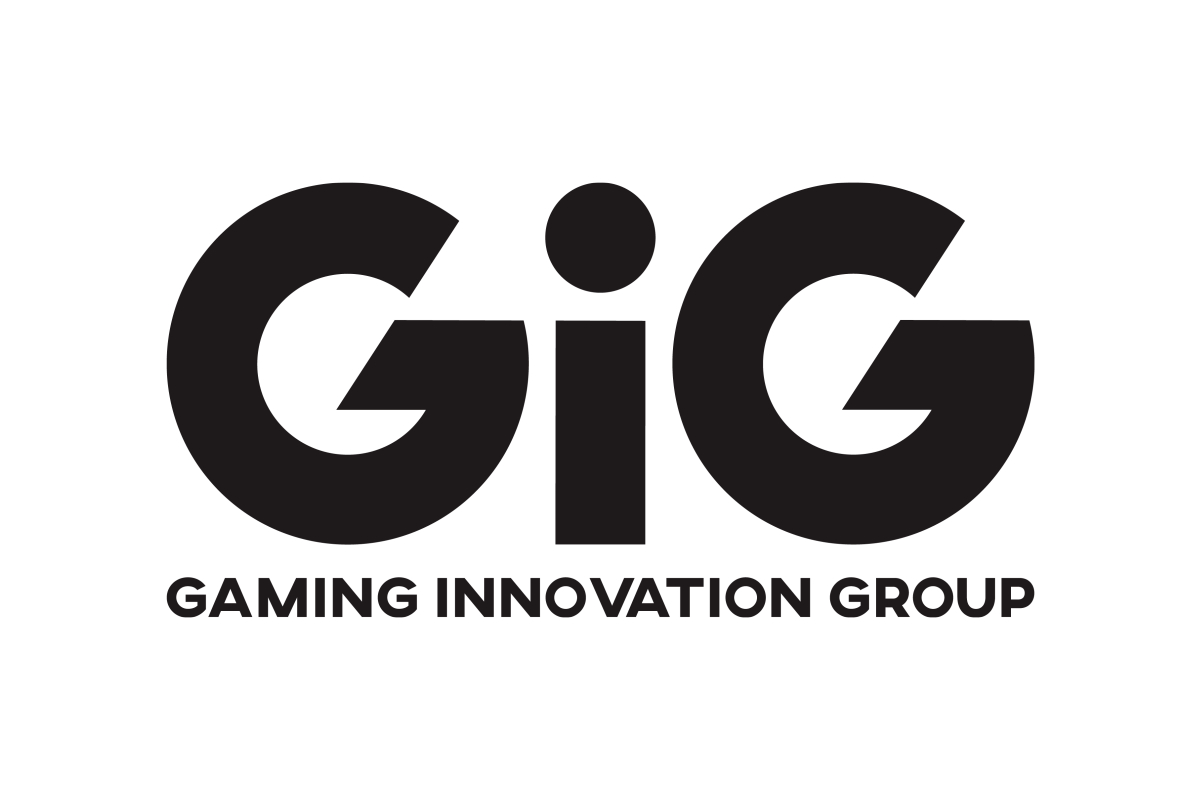 Reading Time:
< 1
minute
Reference is made to the announcement on 17 July 2020, where Gaming Innovation Group Inc. (GiG) announced it had signed a heads of terms agreement with K.A.K. DOO Skopje, Hospitality, tourism and services company (K.A.K.).
K.A.K. is one of North Macedonia's leading leisure groups with two premium casino resorts, LeGrand Casino Skopje and LeGrand Casino Bitola, along with four hotels (Hotel Epinal in Bitola and hotels Sport, Bistra and Lodge in Mavrovo) and the Mavrovo Ski Resort.
GiG has signed the final agreement with K.A.K for the provision of GiG's platform, front-end development and managed media services to launch their digital operation in the regulated North Macedonian market. The agreement has a combined fixed fee and revenue share structure, and the casino offering is expected to go-live by Q1 2021.
Having traditionally been a closed market to online operators, the Macedonian government is now allowing land based operators to apply for online licenses that must directly reflect their offline offering. Through their LeGrand casinos, K.A.K. will therefore be one of a handful of operators in North Macedonia to offer table games to online players along with a complete slots portfolio.
GiG has also signed a new agreement with Dunder, replacing the existing white label agreement with a new software-as-a-service agreement (SaaS). Dunder was launched as a new brand on GiG's platform back in 2016, and has successfully grown since then. The new agreement is on a fixed fee basis and has a minimum term of two years, and will commence in November 2020.
The new Dunder agreement is part of GiG's strategy to move successful clients away from the white label model and over to SaaS agreements. The shift to SaaS reduces operational complexity and overheads for GiG, and the reduced risks strengthens overall sustainability.