Kindred takes next step towards global datacentre solution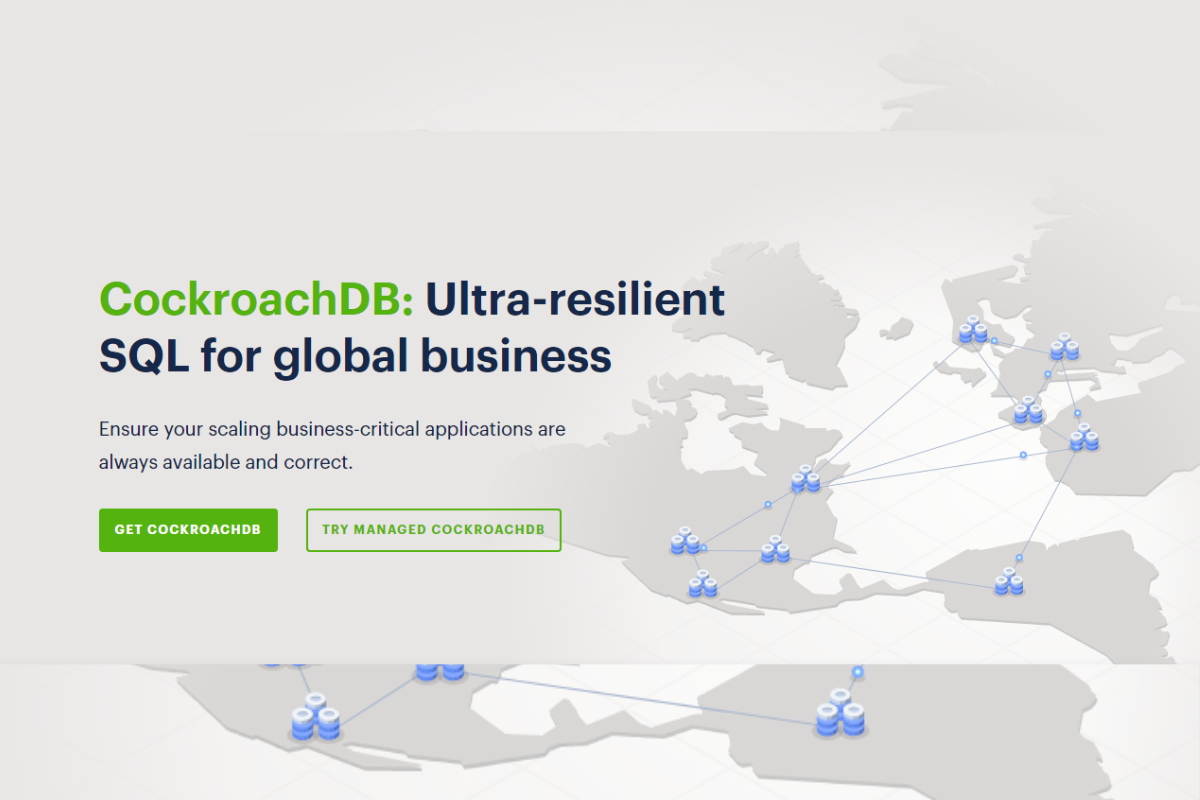 Reading Time:
2
minutes
Kindred Group has taken a significant step closer towards creating a truly global online gambling platform by deploying CockroachDB, the world's first open source, cloud-native NewSQL database with multi-active capabilities. Once fully deployed, Kindred will significantly improve the customer experience across all markets and brands.
Kindred Group (previously Unibet Group) has worked closely with Cockroach Labs, the company behind CockroachDB, over the past two years to develop a single, globally geo-distributed platform based on multi‑active datacentres. The first steps of deploying the solution have now been launched with great results.
The solution provided will allow Kindred to improve its resilience towards datacentre failures, as well as seamlessly scale its platform across markets and brands. Being able to set up new datacentres closer to customers will not only significantly improve the gambling experience, but also provide Kindred with the flexibility required in an ever more complex compliance environment.
"Kindred has thanks to the collaboration with Cockroach Labs once again raised the bar on technological advancement in the gambling sector. We are very excited to see this unique solution implemented on our platform and look forward to reaping the benefits in terms of improved customer experience, resilience and efficiency", says Marcus Smedman, CTO at Kindred Group.
As Kindred expands its operations across new markets such as the US and continues to grow its market share in current markets, the platform must manage an increased workload compared to today. With the current solution this is challenging, but the multi-active datacentre significantly improves Kindred's ability to expand its capability.
"We already manage on average 30 million transactions per day on our platform, which is comparable to companies such as PayPal. What we are currently building will allow us to grow faster and in a sustainable way across the world", adds Hans Åkesson, Head of Architecture. "We also know that other companies are looking at this set up but as far as we understand, they have not come as far as we have".
Multi-active datacentres are common amongst global enterprises such as Google, Amazon, Netflix, Facebook, LinkedIn and others. Through Cockroach Labs, other companies such as Baidu, Bose, Tierion and MetroNOM are expanding their platforms to gain similar capabilities and business benefits.
AGEM and GLI® Donate $200,000 to Dr. Robert Hunter International Problem Gambling Center Through their Lasting Impact Philanthropic Initiative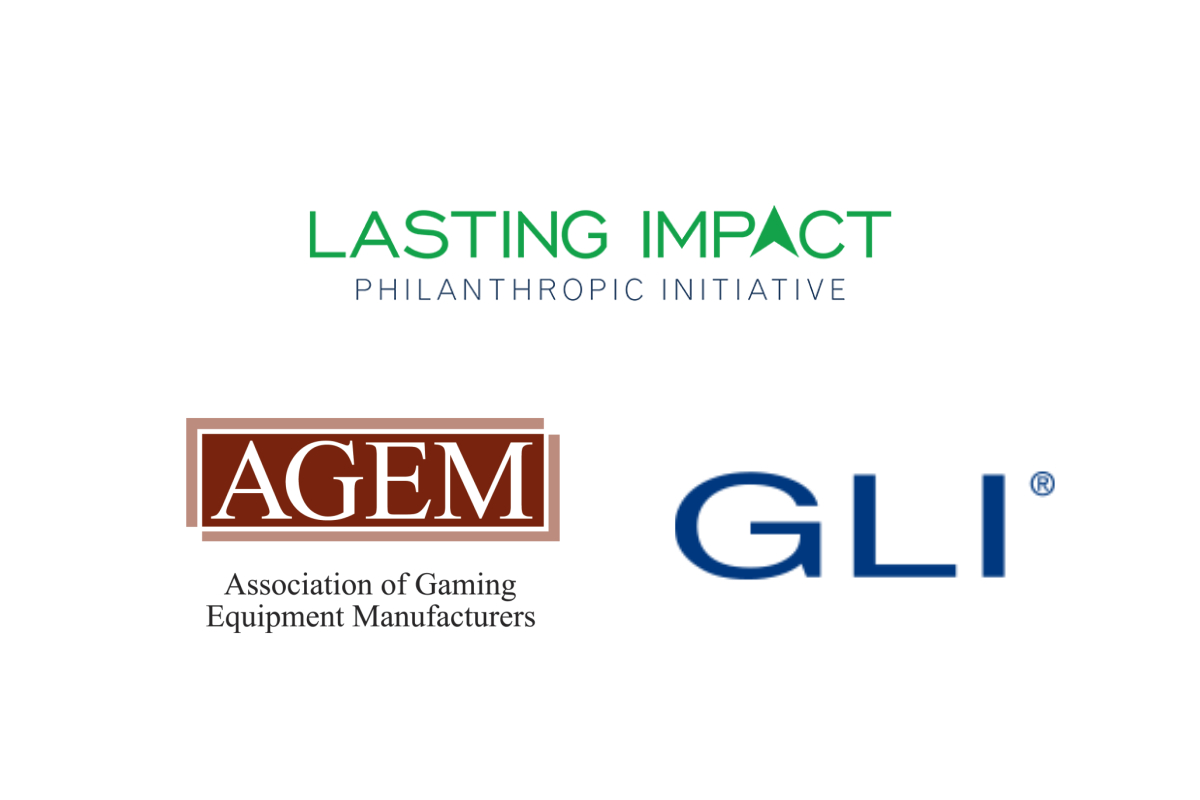 Reading Time:
3
minutes
Through their joint charitable venture, the Lasting Impact Philanthropic Initiative, the Association of Gaming Equipment Manufacturers (AGEM) and Gaming Laboratories International (GLI®) have committed $200,000 to the Dr. Robert Hunter International Problem Gambling Center over the next two years.
The gift was made in part to highlight the importance of Responsible Gaming Education Week 2019, running September 15-21 and organized by the American Gaming Association (AGA) as a national push for responsible gaming education, training and awareness that includes participation from many industry stakeholders.
Executive Director Stephanie Goodman said, "We are so grateful for the incredibly generous donation that AGEM and GLI have pledged to our center. The unprecedented transformation of our clients during our six-week Intensive Outpatient Program developed by Dr. Rob Hunter, speaks volumes to the effectiveness of a program that combines group therapy with cognitive-behavioral therapy and science. Because of this generous gift from our industry partners, AGEM and GLI, this money will have a direct impact on problem gamblers in our community. Problem gambling, officially termed as a Gambling Disorder in the DSM-5, is recognized as an addictive disorder, alongside alcohol and drug use disorder.  PGC is working to educate our community in an effort to remove the stigma associated with this disease while at the same time, healing the clients who commit to our program."
Commenting for the Lasting Impact Philanthropic Initiative, GLI Spokesperson Lori Sayde said, "AGEM and GLI, through the Lasting Impact Philanthropic Initiative, support the Problem Gambling Center because its multi-pronged approach to helping individuals through evaluation, treatment and counseling, regardless of their ability to pay, is an essential service."
"We are also pleased to make this contribution as Responsible Gaming Education Week kicks off, and to join forces with the countless operators, suppliers, regulators, and organizations that are united in the fight against problem gambling and who are committed to supporting programs that help individuals affected by this disorder," Sayde continued.
This is the first joint effort by AGEM and GLI through the Initiative to support responsible gaming. Separately, both companies have long histories of supporting responsible gaming efforts in policy and in financial support.
"AGEM has been a supporter of the amazing work done by the Problem Gambling Center in Las Vegas since our inception and our annual contributions over the past 20 years now total nearly $1 million," AGEM Executive Director Marcus Prater said. "We are still saddened by Dr. Hunter's untimely passing last year, but are encouraged by the motivation of the PGC team to carry on his powerful legacy that assists so many Nevadans in need."
AGEM and GLI announced the Lasting Impact Philanthropic Initiative earlier this year and made its first gift to the Howard R. Hughes College of Engineering building fund at the University of Nevada, Las Vegas, which was a $500,000 contribution.
About the Lasting Impact Philanthropic Initiative:
The Lasting Impact Philanthropic Initiative is a multi-year effort aimed at identifying worthy causes that will utilize direct contributions to flourish over the long term and provide a variety of assistance to multiple beneficiaries. The www.AGEMGLIimpact.org website is an ongoing source of information about this collective effort.
About the Association of Gaming Equipment Manufacturers:
AGEM is a non-profit international trade association representing manufacturers and suppliers of electronic gaming devices, lotteries, systems, game content, table games, online technology, sports betting, key components and support products and services for the gaming industry. AGEM works to further the interests of gaming equipment suppliers throughout the world. Through political action, regulatory influence, trade show partnerships, educational alliances, information dissemination and good corporate citizenship, the members of AGEM work together to create benefits for every company within the organization. Together, AGEM has assisted regulatory agencies and participated in the legislative process to solve problems and create a business environment where AGEM members can prosper while providing a strong level of support to education and responsible gaming initiatives. For more information, visit www.AGEM.org.
About Gaming Laboratories International:
Gaming Laboratories International, LLC delivers the highest quality land-based, lottery, and iGaming testing and assessment services. GLI's laboratory locations are found on six continents, and the company holds U.S. and international accreditations for compliance with ISO/IEC 17025, 17020, and 17065 standards for technical competence in the gaming, wagering and lottery industries. GLI also holds ISTQB certification. Through previous philanthropic efforts, GLI was a founding partner of the UNLV International Center for Gaming Regulation. For more information, visit gaminglabs.com.
Source: Gaming Laboratories International
Patagonia Entertainment Signs Deal with Booongo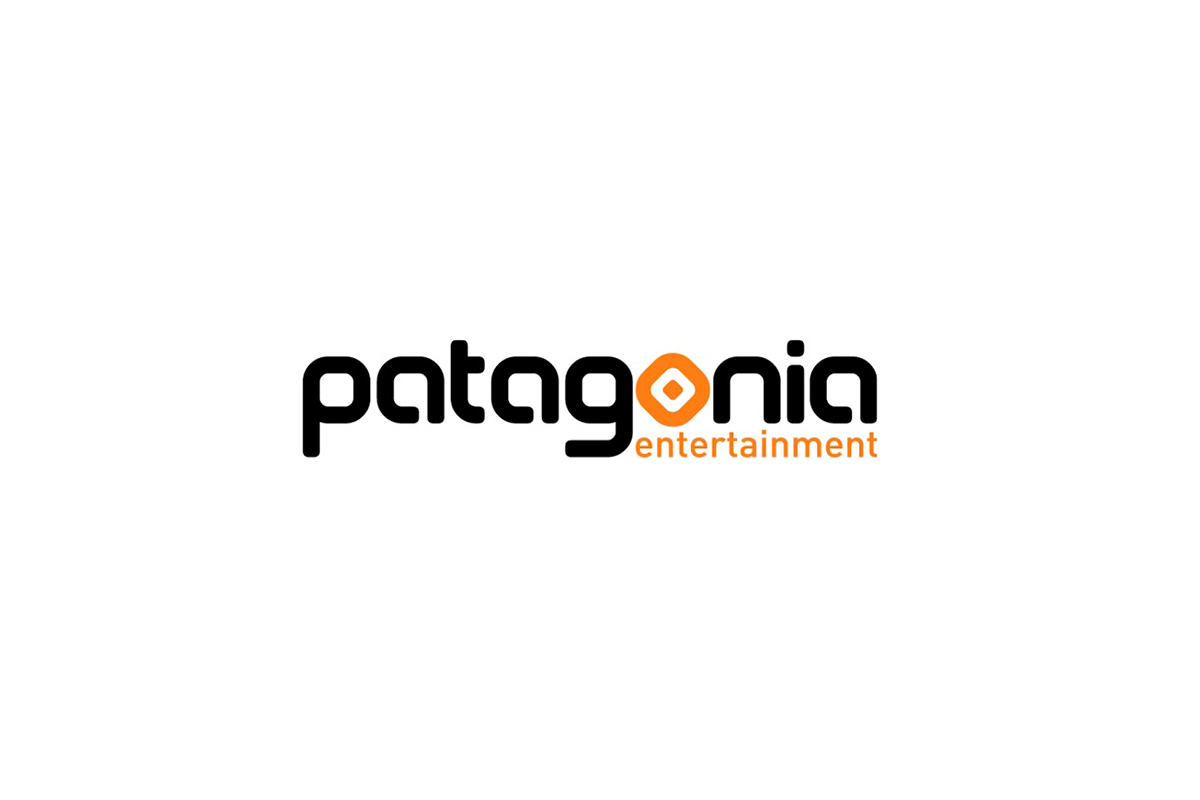 Reading Time:
1
minute
Patagonia Entertainment has signed an agreement with HTML5 games developer Booongo Games. This agreement will see Patagonia integrate a wide selection of slot titles onto its Gaming Aggregation Platform.
Patagonia clients will now be able to access Booongo's cutting-edge portfolio, which includes top-performing games. The latest releases from Booongo such as Vikings Winter and Olympian Gods will also be made available on the Patagonia platform.
"Booongo Games places huge importance on creating immersive and engaging slot content. This raft of new games will be a welcome addition to our Gaming Aggregation Platform," Victor Arias, Patagonia Entertainment's Global Business Development Manager said.
"We're excited to have signed this agreement with Patagonia and extend our base of clients in Latin America. Our partnership with Patagonia underlines the commitment we have for improving player engagement with the casino brands in Latin America and this will bring value for both Booongo and our partners," Sebastian Damian, Commercial Director at Booongo said.
EGT Interactive Launches its High-Quality Casino Slots in Spanish Market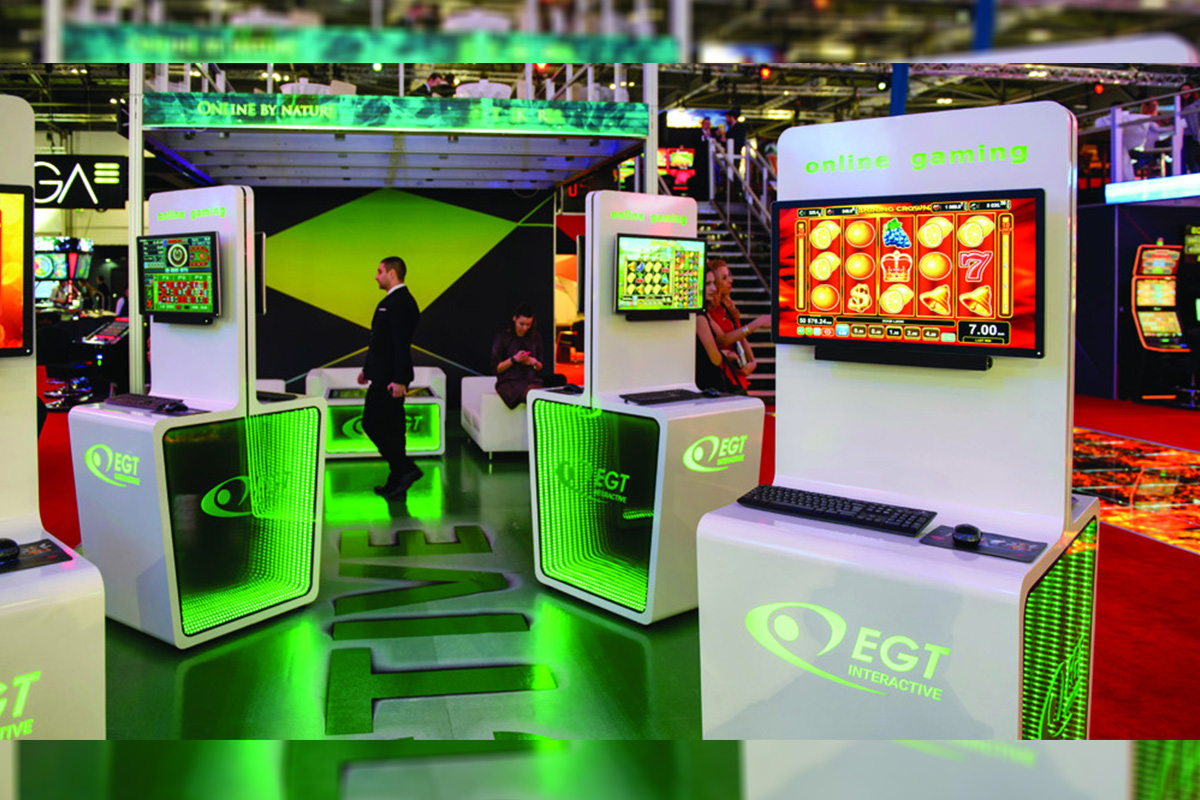 Reading Time:
1
minute
Leading casino games supplier EGT Interactive has launched its high-quality casino slots in the regulated Spanish market.
The extensive customer base of vivelasuerte.es will now have access to the first batch of 20 of the hottest EGT slots. All slots also feature the attractive Jackpot cards game, which provides the players one more chance of great wins.
"We are extremely excited of this new partnership as it is a continuation of our long-term collaboration with Orenes Grupo in our land based operations. We have no doubt of the success of our portfolio as EGT games have already been in the market for quite some time and we have seen the great interest of the Spanish players. At the same time, we are happy to have one of the strongest operators in the market as a partner for the online operations as well as it will strengthen not only the position of our portfolio in the market but also our partnership," Todor Zahariev, CEO of EGT Interactive said.
"We are delighted by the collaboration with EGT and the opportunity this provides to our online operations. Their games gives us a great confidence, backed up by a solid historical in several landbased Casinos of ours. The integration of this brand within our online slots and casino portfolio fits VivelaSuerte.es strategy of having products characterized by a quality seal that meet the highest standards," Juan José López, Online and Sports Betting Director of VivelaSuerte.es, said.