Allied Esports Introduces Live Original Content Series PlayTime™ With KittyPlays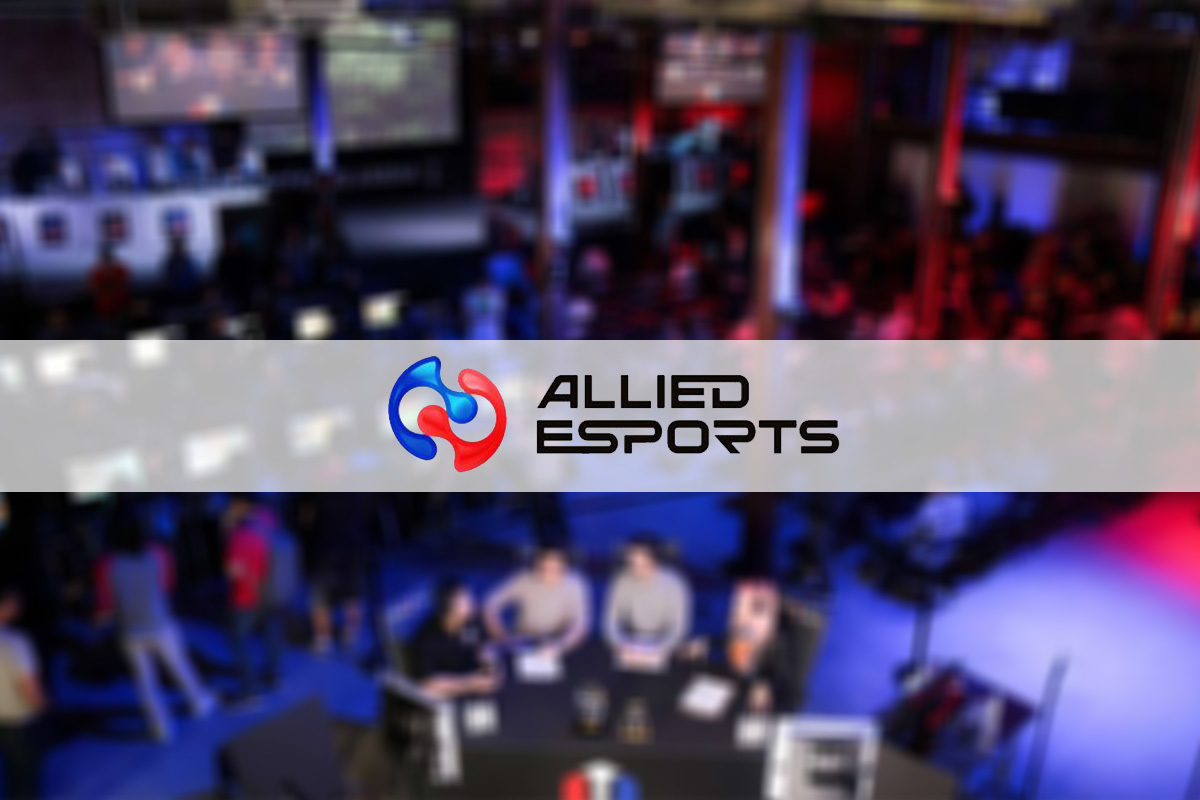 Reading Time:
5
minutes
New Esports Entertainment Format to Feature Celebrity Conversations, Gameplay and Audience Interaction Live from HyperX Esports Arena Las Vegas; Premiere Scheduled for Spring 2019
Allied Esports today announced the creation of PlayTime™ with KittyPlays, an all-new live original content series hosted by popular streamer, Fortnite caster, content creator and competitive esports player Kristen "KittyPlays" Michaela (@KittyPlays).
PlayTime with KittyPlays, a monthly series that will debut in the spring of 2019, will be a live esports entertainment and variety show, featuring top influencers and celebrity guests; competitive gameplay across a range of titles and genres; fan interaction and participation; and unique commentary on current news and esports issues, all streamed in front of a live studio audience at HyperX Esports Arena Las Vegas.
"I'm so excited to take my stream to the live stage and interact with my community in person," said Michaela. "We are going to have an incredible lineup of guests on the show to talk, play and have some fun, and I can't wait to share this experience with everyone in the arena and those watching on the live stream."
PlayTime with KittyPlays will be the first of multiple original content debuts planned for release by Allied Esports this year. As previously announced, Allied Esports and its sister company, the World Poker Tour®, both currently owned by Ourgame Holdings International, will be acquired, subject to shareholder and regulatory approval, by Black Ridge Acquisition Corp. (NASDAQ: BRAC), to form Allied Esports Entertainment. Creating premier live experiences, multiplatform content and interactive online services that reach and engage a worldwide audience of players and viewers, is a central part of Allied Esports Entertainment's mission.
"Partnering with talented and popular streamers like KittyPlays to create fresh, interactive events and content is a key component of our growth strategy," said Frank Ng, current CEO of Ourgame and expected CEO of Allied Esports Entertainment. "PlayTime is an outstanding kickoff to a year of what we intend to be a much larger, comprehensive content offering to come from Allied Esports, and we're confident that Kristen's magnetic personality and skill will carry this concept far beyond our own lofty expectations."
PlayTime with KittyPlays, which will be produced by Allied Esports with Michaela serving as co-executive producer, will utilize Allied Esports' multimillion-dollar broadcast studio and arena in the HyperX Esports Arena Las Vegas, featuring a two-story LED video wall, two-dozen cameras, wired player comms, and a dedicated control room for game observers called The Observatory, to create an unparalleled live experience and compelling streamed and post-produced content that will be available to viewers following each episode. Allied Esports has produced a number of original productions over the past year, including Ninja Vegas '18 starring Tyler "Ninja" Blevins, which at the time set a new Twitch record for viewers on an individual stream and garnered 2.4 million unique viewers over the seven-hour event.
Each episode of PlayTime with KittyPlays will feature approximately six hours of original content, including:
Michaela and her guests leading into the live program with a "Just Chatting" pre-show stream on their individual channels starting two hours beforehand;
Topical and personal thought-provoking conversations with esports' top influencers and celebrity guests energized by live audience member and stream chat participation;
Michaela's unique perspective on recent events and issues facing today's gaming communities;
Live, high-level gameplay, including "Squad Fills" and challenges with Michaela's special guests and lucky audience members chosen at random.
Segments showcasing Michaela teaching pro athletes and celebrity gamers how to improve their craft;
Pre-recorded video shorts highlighting up-and-coming esports stars.
Led by Michaela's naturally inclusive and positive personality, PlayTime with KittyPlays will also focus on giving a voice to those in the esports space who have gone unrecognized, who hail from diverse backgrounds, and who have overcome adversity to achieve personal bests in gaming and beyond.
Information about live guests, show dates, tickets and viewing platforms will be released in the coming weeks. Fans can follow @KittyPlays, @Allied Esports and @HyperXESALV and visit alliedesports.gg and hyperxesportsarenalasvegas.com for updates and additional news.
Michaela started her career in esports as a Counter-Strike player and began streaming her gameplay on Twitch while attending the University of Saskatchewan in Canada. After seeing success with her broadcasts, Michaela decided to leave school to pursue streaming full time, leading her to the wildly popular game of Fortnite. Since then, Michaela has taken streaming and social media by storm with her focus on positivity, community, and joy in gaming and everyday life. Whether broadcasting games, traveling the world, designing cosplay characters, or simply living a health-conscious life, Michaela's style and personality play a large part in the creation of her content.
Michaela, who primarily plays Fortnite on her stream, is host to one million-plus followers on Twitch and boasts more than a million monthly viewers between Twitch, YouTube and other social media channels. During E3's 2018 Celebrity Pro-Am event she paired with actor Chandler Riggs (The Walking Dead) and carried the duo to a third-place finish winning $250,000, with her portion donated to her local charity of choice, Kelowna BC SPCA. Most recently she teamed up with FaZe Clan's Turner "Tfue" Tenney to compete in Korea's Fortnite Open. Michaela again dominated the competition and together the pair took home a first-place prize of $1,000,000 to be donated to charity.
What started as a part-time hobby to meet likeminded friends has grown into a career that delivers enthusiasm and positivity to Michaela's audiences, creating real connections around the world and leaving a lasting positive effect on everyone that watches her. Michaela is the founder of Team Kitty, a Twitch-based networking and mentorship team that enhances Michaela's vision to create a network of female creators focused on upbeat personalities and high-level viewer interaction. Michaela is currently the Head of New Gaming Initiatives for esports organization Gen.G, with a focus on signing competitive players for its female Fortnite team, as well as sales and building of Gen.G's newly renamed brand.
About Allied Esports:
Allied Esports is a premier esports entertainment company with a global network of dedicated esports properties and content production facilities. Its mission is to connect players, streamers and fans via integrated arenas and mobile esports trucks around the world that serve as both gaming battlegrounds and every day content generation hubs. Allied Esports is a subsidiary of Ourgame International (SEHK:899), owner of WPT Enterprises, Inc., the operator of The World Poker Tour®. Ourgame has entered into an agreement with Black Ridge Acquisition Corp. (NASDAQ: BRAC) to combine, once all applicable shareholder and regulatory consents have been obtained, Allied Esports and the World Poker Tour to form Allied Esports Entertainment, Inc.
Through direct operation and affiliate relationships via the Allied Esports Property Network, the first esports venue affiliate program available to partners looking to open new esports facilities around the world, Allied Esports locations currently include 11 properties in the top three esports markets across the globe: North America's HyperX Esports Arena Las Vegas, HyperX Esports Truck, Esports Arena Orange County and Esports Arena Oakland; Europe's Esports Truck "Big Betty" and Studio in Hamburg, Germany; and China's Lianmeng Dianjing in Beijing, Lianmeng Dianjing SEG Arena in Shenzhen, Lianmeng Dianjing Tianjin Arena, Lianmeng Dianjing Gui'an Arena and Lianmeng Dianjing LGD Gaming Hangzhou Arena. The Allied Esports Property Network's 12th property, run by Fortress Esports, is expected to open in Melbourne, Australia in 2019. For more information about Allied Esports and its global network of properties, visit AlliedEsports.gg.
ePlay Partners with Major Sports, eSports and Egaming Leader in China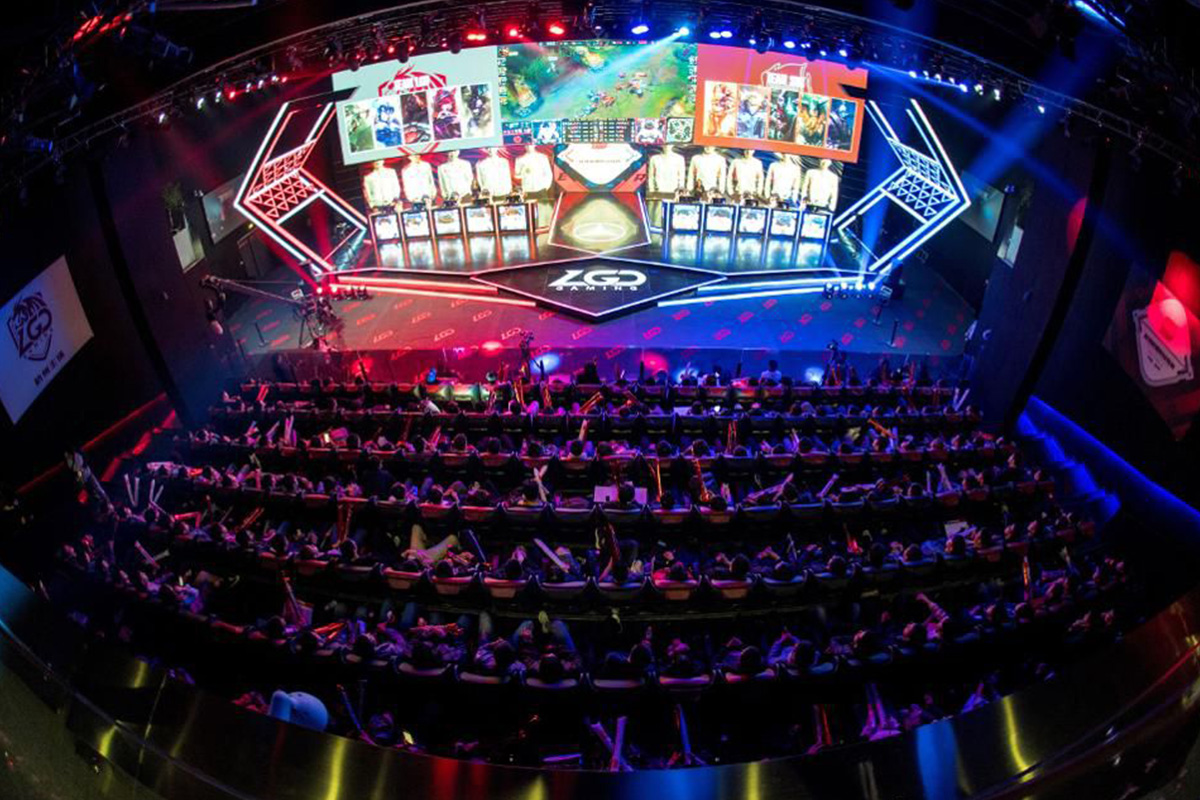 Reading Time:
2
minutes
NextJoy Partnership brings ePlay technology and games to China's massive esports and mobile gaming market
 ePlay Digital Inc.  announced a new Chinese distribution and marketing partnership with Next Joy. Next Joy is a major leader in esports, gaming, and augmented reality in China.
"ePlay and Next Joy have started working together to create a great platform for mobile gaming and esports," says Andrew Wang, CEO of Next Joy. "We look forward to the first results of our teams' collaboration with upcoming Big Shot launches in North American and China."
Next Joy builds mobile games, is an esports broadcasting and news service reaching over 100 million viewers, and hosts some of the biggest esports events in the world. Next Joy and ePlay have begun working towards launching and marketing mobile games in China together.
"ePlay's partnership with Next Joy is the first step of the company's strategic execution in China", says Philip Chen, Advisor for ePlay Digital. "China represents 38.7% global mobile esports game revenues on iOS and 30% for Android."
"Working with Next Joy gives ePlay access to the Chinese gaming market," says Trevor Doerksen, CEO of ePlay Digital. "Next Joy is a great partner to help ePlay introduce and grow massive audiences for our products and joint initiatives."
About ePlay:
ePlay Digital Inc. is a mobile game creator and publisher specializing in sports, esports and entertainment augmented reality titles, including their new flagship title Big Shot Basketball. ePlay is operated by an award-winning team of sports, gaming and esports leaders as well as broadcast and digital technology industry experts, software engineers and athletes who have brought dozens of game titles to market for companies including Time Warner Cable, ESPN, Sony Pictures, AXS TV, Intel, AXN, Fiat, CBS, and others.
ePlay's wholly owned subsidiary, Mobovivo esports specializes in augmented reality, mobile game development and mobile esports streaming.
About Next Joy:
NextJoy is a leading esports platform endeavors to develop internet based ecosystem providing all-round service including game, content creation and distribution.
What to expect from esport in 2019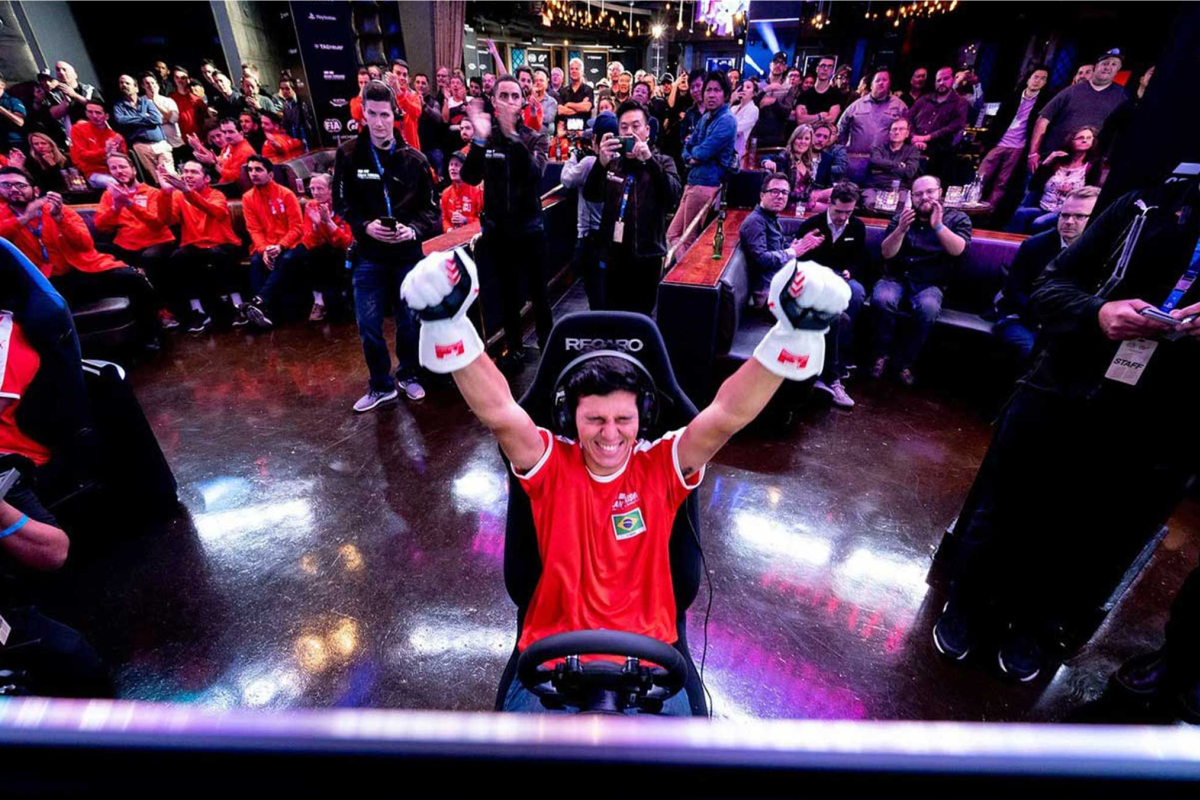 Reading Time:
5
minutes
Esports have grown to a massive industry in just the past few years, and 2019 is predicted to be even bigger. Many industry analysts predict global esport revenue to surpass $1.1 billion USD in 2019. Expected revenue breaks down as follows:
Obviously, this means huge tournament prizes and team earnings for competitors this year.
2019 Esport Games
We're going to see game genres mixed up a bit more in 2019 esports. While RTS and MOBA games have traditionally been the most popular esport games, a handful of fighting and shooter titles are slated to be rising stars in 2019. Of particular interest are the rise of battle royale games, which we'll touch on briefly.
The games anticipated to do most hotly in 2019 global esports are as follows:
Overwatch
Fortnite
Dota 2
League of Legends
CS: GO
Call of Duty: Black Ops 4
PubG
Super Smash Bros. Ultimate
Clash Royale
Magic: The Gathering Arena
A dark horse also arose early in February, Apex Legends. Many of the 2019 esport predictions were made at the end of December 2018, or early January 2019. Apex Legends was released early February, with zero marketing behind it – Apex Legends literally came out of left field (American slang meaning "totally unexpected", for you global readers).
The reason Apex Legends is worth mentioning is that the game hit 25 million players only a week after being released. It also became the #1 live-streamed game on Twitch, ending February with an average 217,997 viewers, or around 11% of Twitch's total audience. This is no small feat for a game that was released completely unannounced into the wild west of the battle royale genre.
If Apex Legends continues the popularity trend, it could also become a hot item in 2019 esports.
Of course you see some old staples on the list of games. Dota 2 and League of Legends are certainly not going anywhere, being the most popular MOBAs on a global scale.
Also of growing interest are racing and sport games (oh, the irony of playing sports games in esports). There are a number of smaller esport leagues dedicated exclusively to racing games, such as the F1 eSports Series, and the GT Championships.
There is also potential for more indie and browser-based titles in smaller esport leagues. Mobile Esports, for example, partnered up with Blayze Games, the developers of the popular browser-based first-person shooter Bullet Force and offers tournament grand prizes of $500. Other popular browser games have good Twitch and Youtube stream followings – Slither.io for example has 17,307 followers on Twitch.
Indeed, this game could be a cool niche for the browser based esport racing scene. As for sports, games like NBA 2K and FIFA have serious dedicated leagues as well. Especially the latter, as many enjoy playing soccer games particularly in Europe.
2019 Esport Sponsors
A lot of global brands are getting into esport endorsement – in fact, just a few days ago Nike inked its first esport sponsorship deal, following the heels of Adidas and Puma (pun intended). This adds to the growing list of high-profile brands that are sponsoring esports. Esport sponsors fall into the categories 'endemic' and 'non-endemic'. Endemic sponsors are companies that are related to esports in some way, such as selling PC hardware and other technology manufacturers. Non-endemic sponsors are companies that have pretty much nothing to do with esports, like Nike.
Many articles that list esport sponsors put food and drink companies in the "non-endemic" category, but I disagree. Brands like Chipotle, Mountain Dew, and Snickers are every bit as endemic to esports as Corsair, Intel, and MSI. Gamers gotta eat, and we've got a reputation for unhealthy diets, right? Other 'non-endemic' brands like Gillette, well… you know, some esports players really do badly need a shave. So it fits.
Here are the top non-endemic global sponsors for esports in 2018 / 2019:
Adidas
Gillette
Geico
Tinder
Mercedes Benz
Airbus
Nike
The top endemic global sponsors for esports in 2018 / 2019:
HyperX
Intel
Red Bull
Monster Energy
Mountain Dew
Alienware
Logitech
Corsair
Razer
iBuyPower
Twitch
Honestly I could continue, but it's a pretty huge list and my editor will think I'm just filling word count. Check out Esports marketing blog, they cover this stuff more in-depth.
China Banhammers Like, Everybody
One thing of note is how China plays into the market – or doesn't play in the market, to be more technical. While many analysts include China in their "global esport revenue" reports, China lately has been taking its ball and playing at home. The country has a massive esport scene that caters to native games, which are not seen on the international level.
China's biggest esport game is Honor of Kings, also known as Arena of Valor on the international market. It's pretty much been China's biggest MOBA for awhile, and has expanded to the Asia-Pacific region. Honor of Kings was released internationally as Arena of Valor, but hasn't seen the same success its enjoyed in China.
To add to this, mainland China also recently banned a number of highly popular esport games, while putting others on a "watch list". It's an effort from their Online Ethics Committee to crack down on 'vulgarity' and explicit violence in video games. The most popular esport games banned games in mainland China are:
PubG
Fortnite
H1Z1
Alliance of Valiant Arms
Here's a full list of games that were either banned or put on a watch / review list in mainland China – you'll notice a few Chinese games are also on the list, including Arena of Valor, the game I just said was China's biggest esport draw. Tencent, the developers of Arena of Valor, actually skipped off to Hong Kong for laxer laws, tweeting "after everything we did for you 🙁 @XiJingpingreal". Actually I'm making that up, they didn't tweet anything. But they did skip off to Hong Kong.
In any case, when you take into considering mainland China's clamping down on mobile games for their "corruption of youth" potential, then it's not hard to believe North America will once again be the largest esports market in 2019. America boasted esport revenues of $409.1 million in 2018, and I'm pretty sure we won the most esport trophies. What's that? South Korea, you say? They don't count. Their public education was replaced with MOBA training campuses years ago.
I'm 99% positive these photos are from South Korean elementary schools. Prove me wrong.
KFC to hold its first esports championship in Central and Eastern Europe as part of KFC BATTLE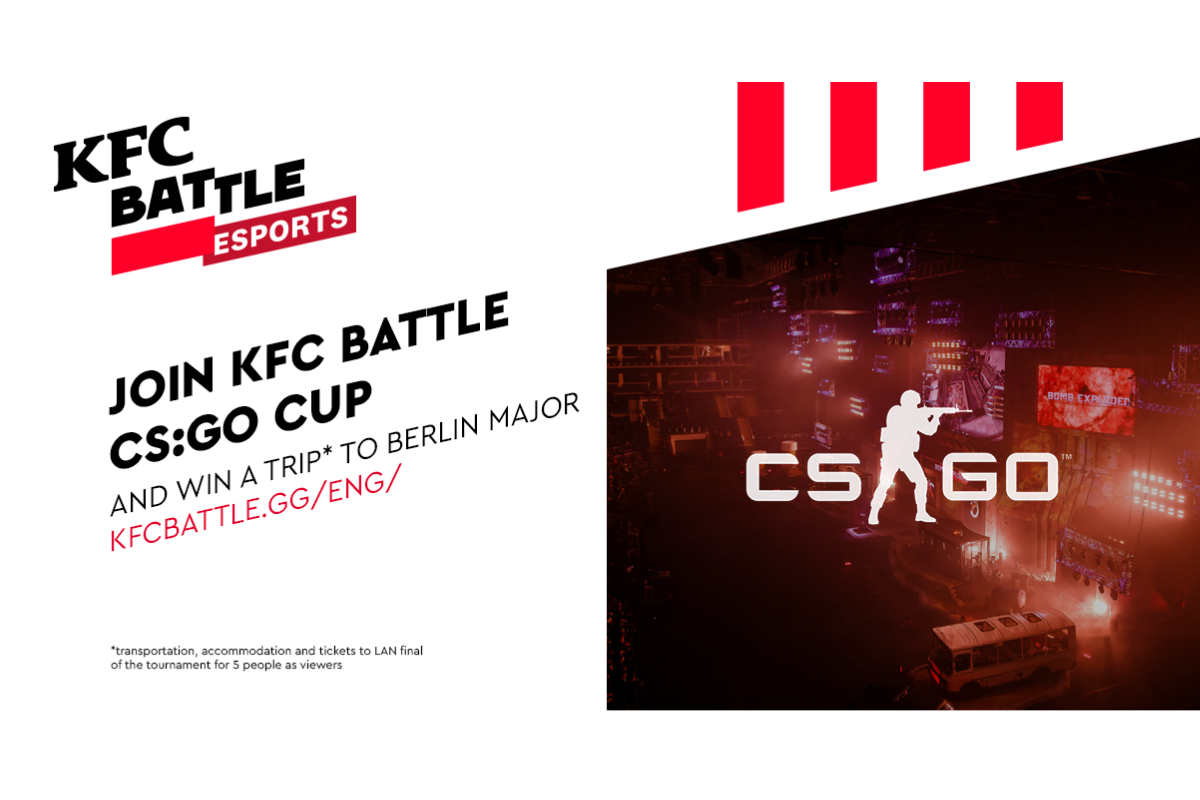 Reading Time:
2
minutes
This year an international youth project KFC BATTLE will include a tournament for amateur teams from Central and Eastern Europe. This will be the second consecutive esports tournament as part of the large-scale youth project, now in two different esports disciplines – Dota 2 championship for teams from Russia, Kazakhstan, Belorussia, Armenia, Azerbaijan, Ukraine, Kyrgyzstan and Georgia and a tournament in Counter-Strike: Global Offensive for teams from Central and Eastern European countries.
Six winning teams of KFC BATTLE: Esports will be determined at the project's Grand Finale to be held in Moscow on July 13-14. Two CS: GO teams and four Dota 2 teams will compete for the prize of a completely covered trip to a major esports championship in their favorite discipline where they can see the world's leading professional teams play live: the winning Dota 2 team will visit The International 2019, and the winner of the CS: GO championship will go to The StarLadder Berlin Major 2019.
KFC BATTLE is a large-scale international project of the restaurant brand for young talents in different spheres from street basketball and singing to rap and esports. Last year was the seventh time KFC organized KFC BATTLE and the first time the project was accompanied by an esports tournament, signifying the brand's interest towards young people engaged in a dynamic world of esports. The tournament attracted 4,415 esports enthusiasts from Russia, Ukraine, Kazakhstan, Belarus etc. The winning team of the KFC Esports Championship, Whites, scored a quota in the Dota 2 finals of the 2018 Russian Esports Cup, held by the Russian Esports Federation, as well as a trip to Europe. The team's captain Alexander "Ceyler" Popov was also honored as the Cup's MVP and later received an invitation to play on a professional level by a CIS team The Pango.
This year, for the first time in the history of KFC BATTLE, Central and Eastern European teams will also be able to compete in the esports tournament. To engage as many CEE esports fans as possible, it was decided to hold an esports championship in one of the most popular esports disciplines in the region, Counter-Strike: Global Offensive. In order to compete in the final stage of the tournament CEE teams will go through a qualifying stage consisting of open and closed online qualifiers on FACEIT to determine two leading teams. These teams will then compete in the concluding Grand Finale in Moscow. Open qualifiers for KFC BATTLE will take place every weekend day from May 11 to June 2. Closed qualifiers both for Central and Eastern European teams and for teams from Russia, Kazakhstan, Belorussia, Armenia, Azerbaijan, Ukraine, Kyrgyzstan and Georgia will take place on June 7-9. Registration in the tournament for CEE teams is available at this link. The championship is open to any amateur team consisting of players aged 14 to 30, and participation in the championship is free.
Follow the news of this season of KFC BATTLE on the official website.