Allied Esports Introduces Live Original Content Series PlayTime™ With KittyPlays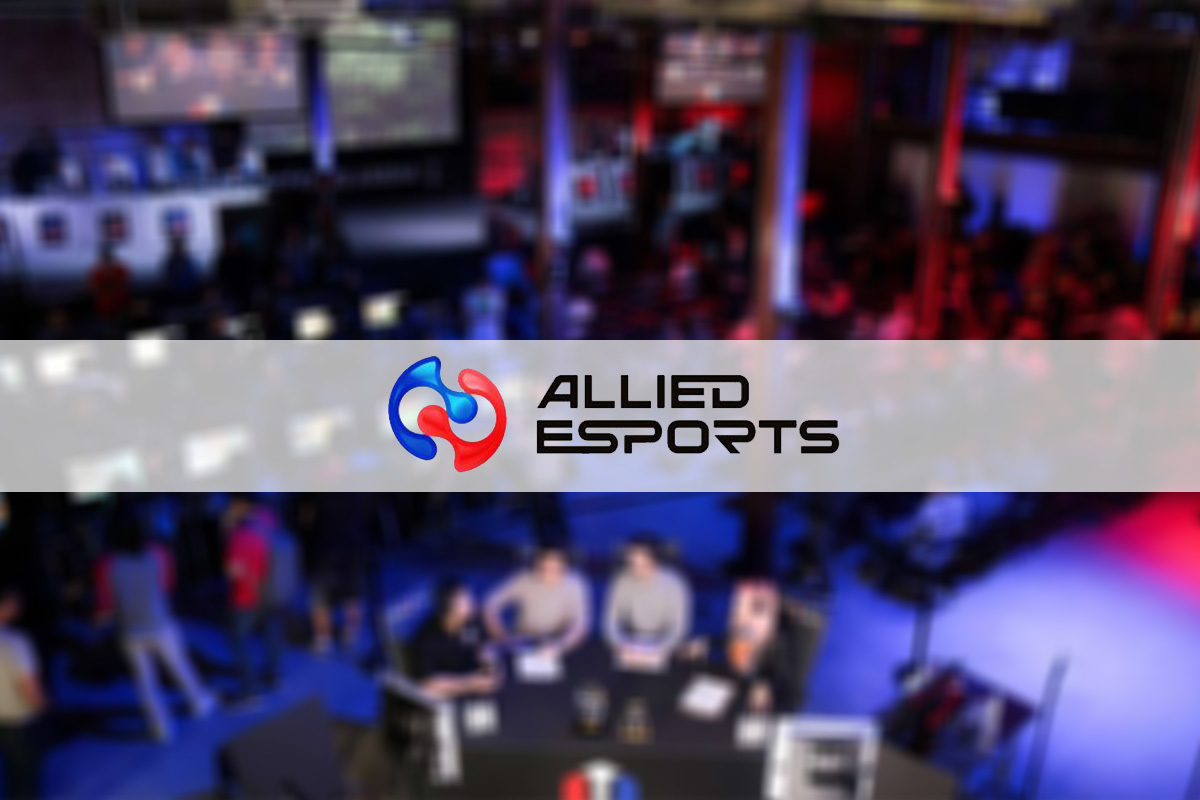 Reading Time:
5
minutes
New Esports Entertainment Format to Feature Celebrity Conversations, Gameplay and Audience Interaction Live from HyperX Esports Arena Las Vegas; Premiere Scheduled for Spring 2019
Allied Esports today announced the creation of PlayTime™ with KittyPlays, an all-new live original content series hosted by popular streamer, Fortnite caster, content creator and competitive esports player Kristen "KittyPlays" Michaela (@KittyPlays).
PlayTime with KittyPlays, a monthly series that will debut in the spring of 2019, will be a live esports entertainment and variety show, featuring top influencers and celebrity guests; competitive gameplay across a range of titles and genres; fan interaction and participation; and unique commentary on current news and esports issues, all streamed in front of a live studio audience at HyperX Esports Arena Las Vegas.
"I'm so excited to take my stream to the live stage and interact with my community in person," said Michaela. "We are going to have an incredible lineup of guests on the show to talk, play and have some fun, and I can't wait to share this experience with everyone in the arena and those watching on the live stream."
PlayTime with KittyPlays will be the first of multiple original content debuts planned for release by Allied Esports this year. As previously announced, Allied Esports and its sister company, the World Poker Tour®, both currently owned by Ourgame Holdings International, will be acquired, subject to shareholder and regulatory approval, by Black Ridge Acquisition Corp. (NASDAQ: BRAC), to form Allied Esports Entertainment. Creating premier live experiences, multiplatform content and interactive online services that reach and engage a worldwide audience of players and viewers, is a central part of Allied Esports Entertainment's mission.
"Partnering with talented and popular streamers like KittyPlays to create fresh, interactive events and content is a key component of our growth strategy," said Frank Ng, current CEO of Ourgame and expected CEO of Allied Esports Entertainment. "PlayTime is an outstanding kickoff to a year of what we intend to be a much larger, comprehensive content offering to come from Allied Esports, and we're confident that Kristen's magnetic personality and skill will carry this concept far beyond our own lofty expectations."
PlayTime with KittyPlays, which will be produced by Allied Esports with Michaela serving as co-executive producer, will utilize Allied Esports' multimillion-dollar broadcast studio and arena in the HyperX Esports Arena Las Vegas, featuring a two-story LED video wall, two-dozen cameras, wired player comms, and a dedicated control room for game observers called The Observatory, to create an unparalleled live experience and compelling streamed and post-produced content that will be available to viewers following each episode. Allied Esports has produced a number of original productions over the past year, including Ninja Vegas '18 starring Tyler "Ninja" Blevins, which at the time set a new Twitch record for viewers on an individual stream and garnered 2.4 million unique viewers over the seven-hour event.
Each episode of PlayTime with KittyPlays will feature approximately six hours of original content, including:
Michaela and her guests leading into the live program with a "Just Chatting" pre-show stream on their individual channels starting two hours beforehand;
Topical and personal thought-provoking conversations with esports' top influencers and celebrity guests energized by live audience member and stream chat participation;
Michaela's unique perspective on recent events and issues facing today's gaming communities;
Live, high-level gameplay, including "Squad Fills" and challenges with Michaela's special guests and lucky audience members chosen at random.
Segments showcasing Michaela teaching pro athletes and celebrity gamers how to improve their craft;
Pre-recorded video shorts highlighting up-and-coming esports stars.
Led by Michaela's naturally inclusive and positive personality, PlayTime with KittyPlays will also focus on giving a voice to those in the esports space who have gone unrecognized, who hail from diverse backgrounds, and who have overcome adversity to achieve personal bests in gaming and beyond.
Information about live guests, show dates, tickets and viewing platforms will be released in the coming weeks. Fans can follow @KittyPlays, @Allied Esports and @HyperXESALV and visit alliedesports.gg and hyperxesportsarenalasvegas.com for updates and additional news.
Michaela started her career in esports as a Counter-Strike player and began streaming her gameplay on Twitch while attending the University of Saskatchewan in Canada. After seeing success with her broadcasts, Michaela decided to leave school to pursue streaming full time, leading her to the wildly popular game of Fortnite. Since then, Michaela has taken streaming and social media by storm with her focus on positivity, community, and joy in gaming and everyday life. Whether broadcasting games, traveling the world, designing cosplay characters, or simply living a health-conscious life, Michaela's style and personality play a large part in the creation of her content.
Michaela, who primarily plays Fortnite on her stream, is host to one million-plus followers on Twitch and boasts more than a million monthly viewers between Twitch, YouTube and other social media channels. During E3's 2018 Celebrity Pro-Am event she paired with actor Chandler Riggs (The Walking Dead) and carried the duo to a third-place finish winning $250,000, with her portion donated to her local charity of choice, Kelowna BC SPCA. Most recently she teamed up with FaZe Clan's Turner "Tfue" Tenney to compete in Korea's Fortnite Open. Michaela again dominated the competition and together the pair took home a first-place prize of $1,000,000 to be donated to charity.
What started as a part-time hobby to meet likeminded friends has grown into a career that delivers enthusiasm and positivity to Michaela's audiences, creating real connections around the world and leaving a lasting positive effect on everyone that watches her. Michaela is the founder of Team Kitty, a Twitch-based networking and mentorship team that enhances Michaela's vision to create a network of female creators focused on upbeat personalities and high-level viewer interaction. Michaela is currently the Head of New Gaming Initiatives for esports organization Gen.G, with a focus on signing competitive players for its female Fortnite team, as well as sales and building of Gen.G's newly renamed brand.
About Allied Esports:
Allied Esports is a premier esports entertainment company with a global network of dedicated esports properties and content production facilities. Its mission is to connect players, streamers and fans via integrated arenas and mobile esports trucks around the world that serve as both gaming battlegrounds and every day content generation hubs. Allied Esports is a subsidiary of Ourgame International (SEHK:899), owner of WPT Enterprises, Inc., the operator of The World Poker Tour®. Ourgame has entered into an agreement with Black Ridge Acquisition Corp. (NASDAQ: BRAC) to combine, once all applicable shareholder and regulatory consents have been obtained, Allied Esports and the World Poker Tour to form Allied Esports Entertainment, Inc.
Through direct operation and affiliate relationships via the Allied Esports Property Network, the first esports venue affiliate program available to partners looking to open new esports facilities around the world, Allied Esports locations currently include 11 properties in the top three esports markets across the globe: North America's HyperX Esports Arena Las Vegas, HyperX Esports Truck, Esports Arena Orange County and Esports Arena Oakland; Europe's Esports Truck "Big Betty" and Studio in Hamburg, Germany; and China's Lianmeng Dianjing in Beijing, Lianmeng Dianjing SEG Arena in Shenzhen, Lianmeng Dianjing Tianjin Arena, Lianmeng Dianjing Gui'an Arena and Lianmeng Dianjing LGD Gaming Hangzhou Arena. The Allied Esports Property Network's 12th property, run by Fortress Esports, is expected to open in Melbourne, Australia in 2019. For more information about Allied Esports and its global network of properties, visit AlliedEsports.gg.

Red Bull Mobile Esports Open Season 3 Finals to Crown the Best Players in the World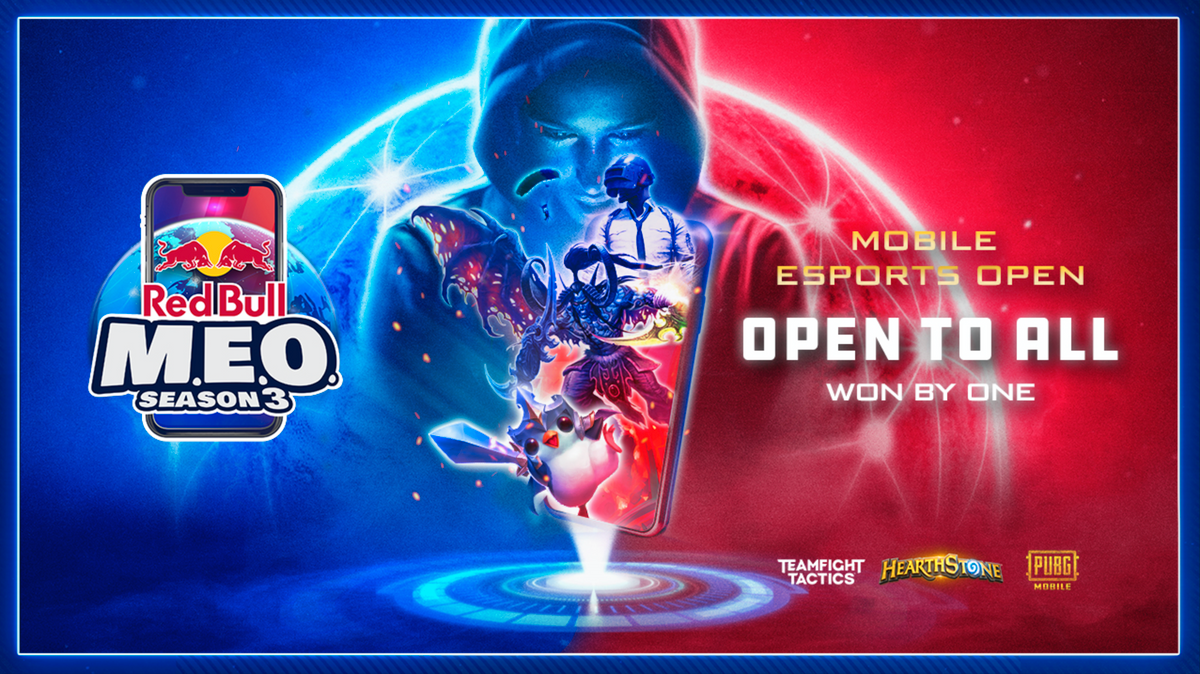 Reading Time:
2
minutes
The third year of the competitive celebration of the mobile gaming scene comes to a spectacular thirteen day conclusion with world finals for Hearthstone® on March 20th, Teamfight Tactics on March 27th, and PUBG MOBILE on March 22nd and 29th.
The best Teamfight Tactics, Hearthstone and PUBG MOBILE players in the world will compete on the world stage in an epic thirteen day final, transporting players and fans to a virtual Istanbul.
The Red Bull Mobile Esports Open (M.E.O.) Season 3 Finals festival begins when the virtual Istanbul venue opens on March 17th.
The event will crown champions for all three games from March 20th – 29th.
Season 3 has been the most ambitious to date, with over 22,000 players registering to compete.
Red Bull M.E.O., the global mobile competition where Teamfight Tactics (TFT), Hearthstone®, and PUBG MOBILE players across the globe have been battling for supremacy, comes to an exciting close in March 2021! In its third year, the mobile open will close out its most ambitious season to date with an extraordinary thirteen day world final beginning on March 17th, transporting fans to a virtual Istanbul. The event will see national winners from 28 countries compete on the world stage to identify the best players on the planet. Alongside the highest tier of competition, the world final will offer fans a digital festival celebrating one of the world's most beautiful cities, including virtual tours, exciting live streams, interactive challenges, and much more.
Uniquely positioned on both the continents of Europe, and Asia, Istanbul is the perfect digital battleground for the global competition. The immersive playground will feature three areas dedicated to the Red Bull M.E.O. Season 3 games, with the tournaments taking place in iconic and historic locations of Istanbul. The Hearthstone competition will take place at Grand Bazaar, one the oldest and largest markets in the world, and TFT will take place at the vibrant Ortaköy Square.
The PUBG MOBILE finals will be split into two regional events to ensure the best possible experience for players, crowning Red Bull M.E.O. Season 3 Champions of East and West respectively, and will take place at the Haydarpaşa Train Station & Dock. Engaging events throughout the final will include an airdrop treasure hunt available in the PUBG MOBILE district. The finals will also offer virtual tours of some of the city's most iconic locations including Sultanahmet Square and Galata Tower, video content and streams, interactive mini games, and more. Istanbul has already played host to the Red Bull M.E.O. National Finals for Turkey in July, a spectacular event which saw players compete from their cars on a moving ferry to ensure social distancing.
The high-stakes competition kicks off on March 20th with the global final for the fast-paced strategy card game Hearthstone. Truly open to all, the exciting Red Bull M.E.O. Season 3 Finals stream will see players compete in Riot Games' auto battler TFT on March 27th. The thirteen day festival will host two competitions to crown the best PUBG MOBILE players on March 22nd (East), and March 29th (West), and some of the biggest pro organisations in the world battle rising stars from every corner of the globe who have proven themselves in national competitions.
Red Bull M.E.O. Season 3 has been the most successful yet, with more players than ever before competing in national events in 28 countries. Season 3 began in May 2020, and has seen more than 22,000 players around the world register to compete.
paysafecard Becomes Premium Partner of A1 Esports League Austria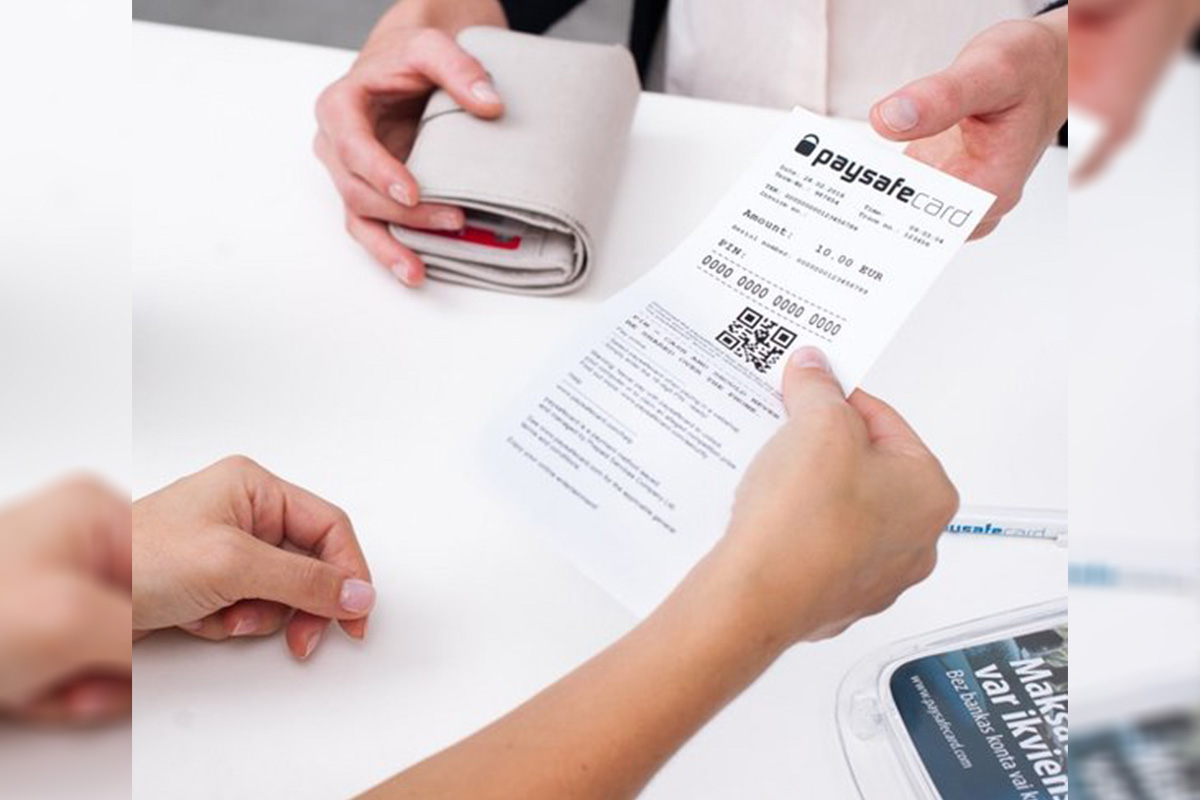 Reading Time:
2
minutes
paysafecard, part of leading integrated payments platform Paysafe, has become the Premium Partner of A1 esports League Austria, the country's largest esports league.
The A1 League now has more than 15,000 participants and offers esports challenges across several top titles such as League of Legends, Brawl Stars, Clash Royale and VALORANT. 2021 sees the launch of a Pro Series and Amateur Series with a separate stage for up-and-coming players and talents.
The focus of the collaboration between paysafecard and the A1 esports League Austria is on promoting the local esports scene and fan activations in living rooms across the country. The first 200 participants of the A1 esports League Austria will receive a paysafecard voucher to the value of EUR 5 to get started with training right away.
Additionally, paysafecard and A1 esports will regularly organise gaming quizzes via social media during the group phase and provide all fans at home with engaging content. Previous champions of the A1 esports League Austria will be honoured in a dedicated virtual Hall of Fame. The "A1 esports Hall of Fame presented by paysafecard" will be launched and shared on A1esports.at in the coming weeks.
For the league broadcasts, paysafecard and A1 are launching a new second screen offer: the A1 esports paysafecard Challenge. With the challenge, viewers can participate virtually and test their skills online. All participants will be able to take part in weekly gaming and esports quizzes, challenges, raffles and team votes.
"We are very pleased to have partnered with paysafecard, which has long played a part in the global esports industry, for the A1 esports League Austria. With this commitment, we are once again strengthening the focus on the local esports scene and creating additional entertainment for all viewers and fans of the league with the A1 esports paysafecard Challenge," Marco Harfmann, Director of Marketing Communications at A1, said.
"paysafecard is committed to providing gamers with a quick, convenient and secure payment solution. We are proud of our active contributions to the community over many years. As a market leader in our industry, we enthusiastically support the largest esports league in Austria – bringing two big players together to offer the perfect gaming and payment experience," Udo Mueller, CEO at paysafecard, said.
Chinese Esports Firm VSPN Considering an IPO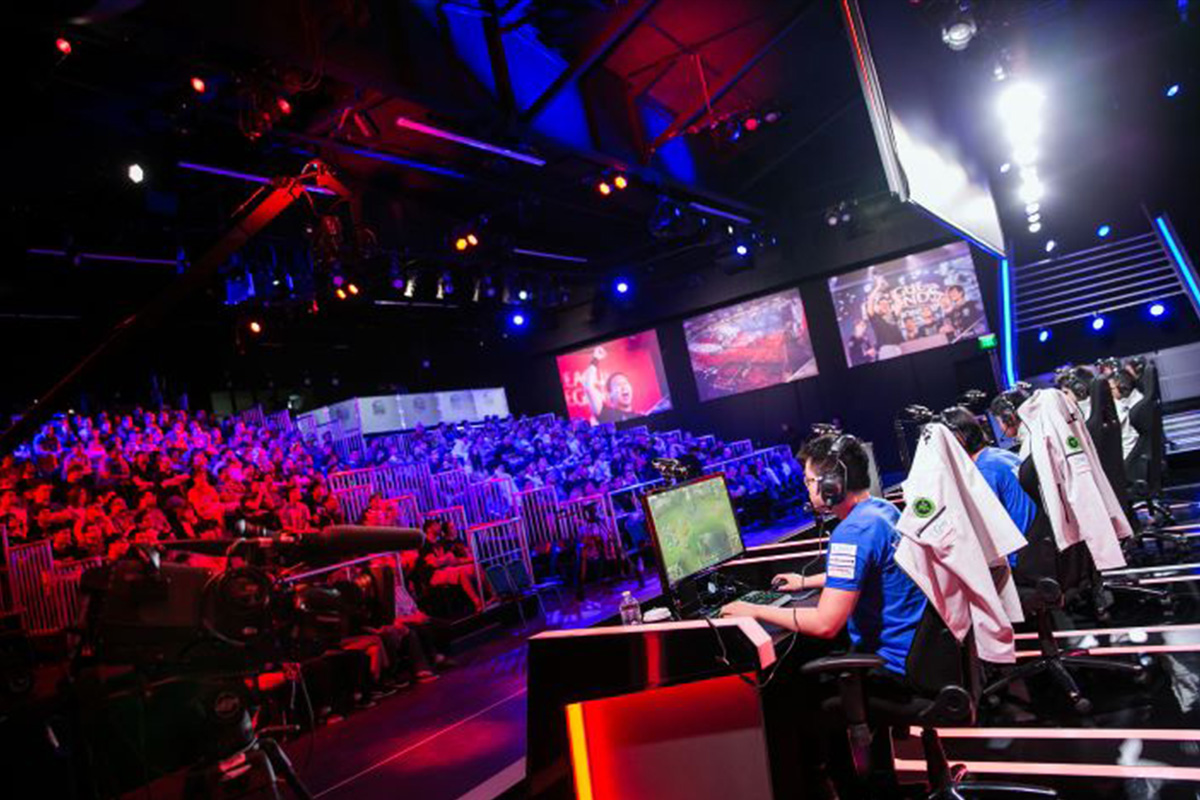 Reading Time:
< 1
minute
Chinese esports firm VSPN is considering an initial public offering (IPO) in the US as soon as this year to build its war chest for expansion in China's competitive gaming arena, people familiar with the matter said.
VSPN, also known as Xi'an Quantum Sports Management Co., could raise several hundred million dollars in the IPO, one of the people said, requesting not to be named because the matter is private.
Deliberations are at an early stage and details including size and timeline could change, the people said. A company representative said they don't have an IPO plan at this stage.
Headquartered in Shanghai, the company also has offices in Saudi Arabia, South Korea, Indonesia and the US, creating more than 13,000 competitions for broadcast. The company raised $60 million in a Series B+ funding round from backers including Prospect Avenue Capital and Guotai Junan International Holdings Ltd., according to an announcement in January. Its other investors include Kuaishou Technology, Sequoia Capital China, Susquehanna International Group, Tencent and Tiantu Capital.