EitC joins hands with SportPesa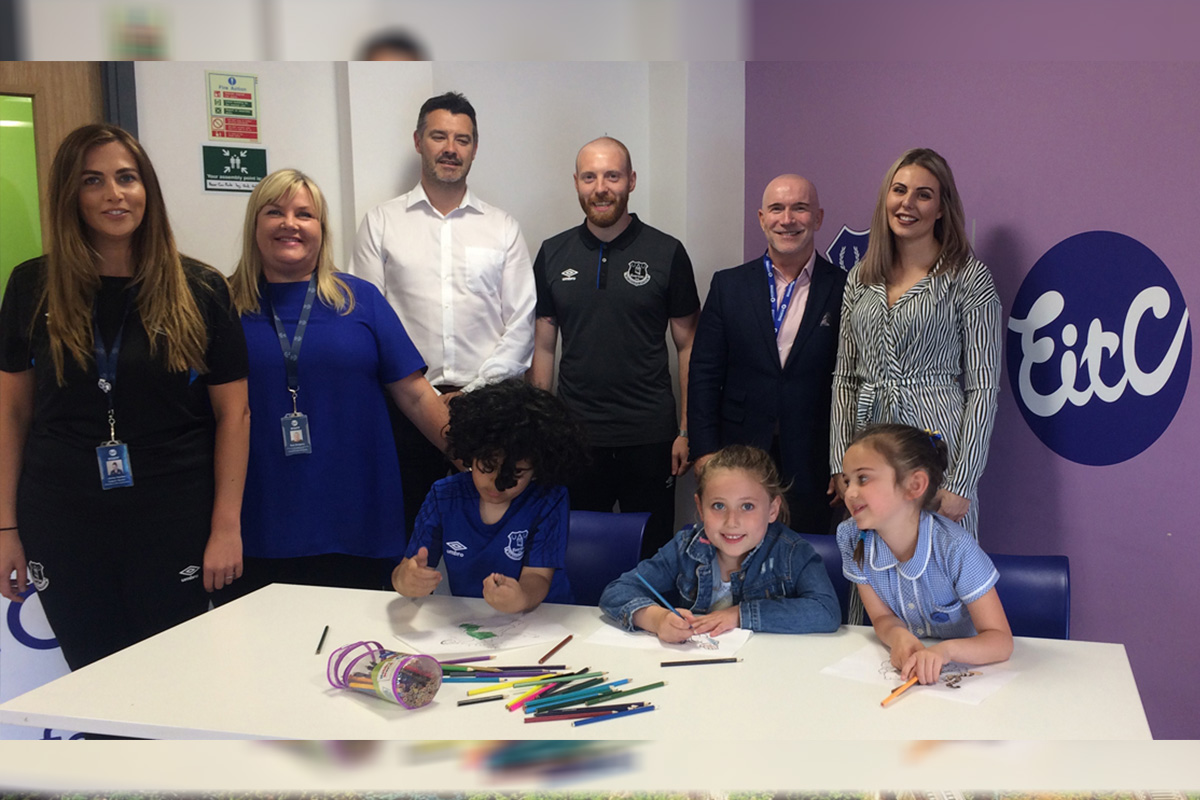 Reading Time:
3
minutes
Everton in the Community (EitC), Everton Football Club's social responsibility initiative, has partnered with, SportPesa, a global technology and entertainment company. As per the partnership agreement, SportPesa will become an Official Partner of the Club's charitable arm.
SportPesa will offer funding for Everton in the Community's long-standing flagship mental health programme "Imagine Your Goals." So far, the programme has been funded internally using finite charity resources since it was affected by external NHS budget cuts.
Speaking on the new partnership, Everton in the Community CEO Richard Kenyon said: "As a charity we have been delivering mental health provision for over a decade with 'Imagine Your Goals' being one of our flagship programmes. It has been extremely valuable to so many people in our local community but almost a year ago our external funding was cut, which has meant we have been funding it internally through Everton in the Community."
"This partnership with SportPesa means that we can continue with our great work and continue changing people's lives, but it also means we can plan for the future with a sustainable programme moving forward. It's a very important partnership for the charity but more importantly, it's really very valuable to the people it helps every week."
One in four people in the UK will experience a mental health problem each year, while nationally suicide is the leading cause of death for men under the age of 50.
Through its five football therapy sessions each week, Imagine Your Goals has been at the forefront of tackling these issues on Merseyside for over 10 years and supports over 200 individuals each week, offering people who are living with mental health issues an opportunity to talk about their problems and seek help and support in a familiar environment.  And to see the programmes impact first hand, Everton stars Phil Jagielka, Leighton Baines, Michael Keane and representatives from SportPesa met participants from Imagine Your Goals at USM Finch Farm to find out more about how Everton in the Community has helped change – and even saved – their lives.
Speaking after the session, Blues star Baines said: "Myself and Jags have been involved with this programme in the past and it's always good to catch up with the lads and to hear their stories, real genuine stories about how it's changed their lives so much and in some of their cases, saved their lives. When you get to sit with them and have that conversation it really does bring home the importance of the work that's being done.
The lads spoke about what the programme gives them on a daily and weekly basis and it's brilliant. It's been great to come down and see the impact it's having."
Echoing his teammate, Jagielka said: "The whole project here is set up to come to you whenever you need support. If you can stop a problem from becoming anything bigger by speaking to your peers or speaking to our staff, then it can help you out massively. We saw today how comfortable everyone is with each other and even how they accepted us into the conversation and shared their moments in their life where it has been really tough and be able to talk about it openly in such a big group, it's amazing."
The partnership will also see SportPesa become a "Founding Partner" of Everton in the Community's mental-health focused campaign, "The People's Place," which will see the charity build and develop a purpose-built mental health facility close to Goodison Park to support anyone in need.
About SportPesa:
SportPesa is a growing global technology and entertainment company that is focused on sports and entertainment news. As such, our platforms immediately update sport scores and, in certain markets, offer fully licensed, real money gaming services. We are a brand committed to responsibly delivering our services and investing in the development of sports and our communities. We use the power of sport to unify people everywhere; connecting customers with excitement, sports clubs with funding and society with opportunities.
About Everton in the Community:
Everton in the Community is one of the UK's top sporting charity's and firmly established on the world stage of community sports development. As the official charity of Everton Football Club, it is considered one of the Premier League's leading community schemes due to the quality and reach of its various programmes.
Established in 1988, Everton in the Community has been at the forefront of social intervention across Merseyside, not afraid to tackle issues which others shied away from and offers over 40 programmes covering a range of social issues including health, employability, anti-social behaviour, crime, education, dementia, poverty, youth engagement, youth justice and disability.
Operating 7 days a week, 365 days a year, Everton in the Community supports the most vulnerable and underprivileged members of local communities.
Gambling sector deemed the industry most at risk of money laundering, new research from LexisNexis Risk Solutions reveals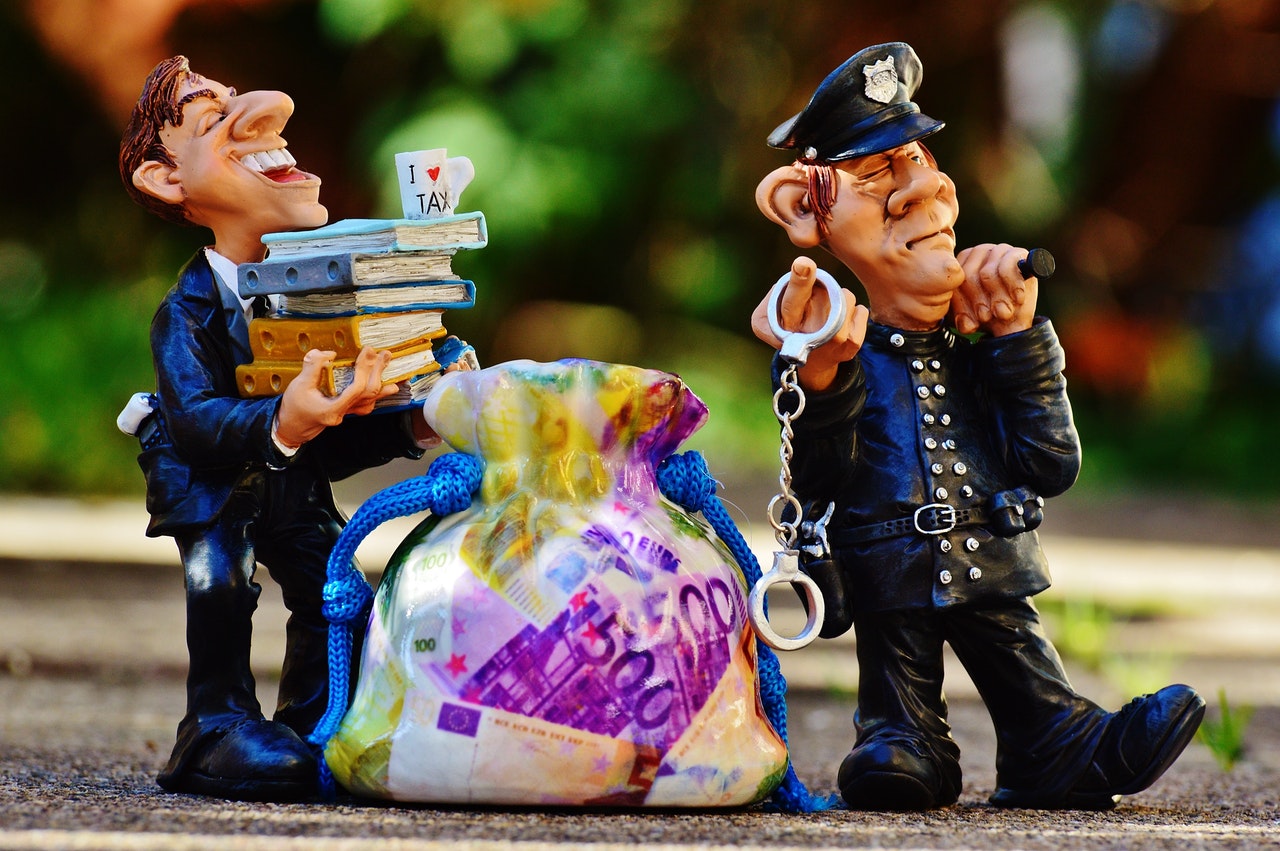 Reading Time:
2
minutes
1 in 3 (33.3%) anti-money laundering (AML) professionals in the gambling industry believe that their sector is at the highest risk of money laundering, according to a new report from global analytics provider LexisNexis® Risk Solutions. This opinion is shared by 41.9% of professionals in other regulated industries surveyed, who flagged the gambling sector as one of the top three industries most at risk of money laundering.
The report – On the Frontline: The UK's Fight Against Money Laundering – is based on research conducted by the Economist Intelligence Unit and points to the risk potentially being caused by an internal culture of complacency. Almost 40% (39.2%) of AML professionals in the sector identified complacency as the biggest internal barrier to fighting money laundering. This, coupled with the fact that the same number (39.2%) think UK money laundering regulations are only "somewhat effective" points to a potential financial crime storm ahead for the gambling sector.
The Gambling Commission is acutely aware of the challenge, and in its 2018/19 Enforcement Report noted that it had investigated 'a number of online casino operators' found to have breached conditions related to the AML portions of their licences. During the past financial year, the watchdog issued a record £19.6m in penalties against firms who failed to stop money laundering or meet social responsibility obligations, and has warned of further 'draconian' actions for those operators who fail to learn lessons from these fines.
Even with this ramping up of enforcement actions, over 40% (41.2%) of respondents believe that the anti-money laundering regulations that they have to comply with are disproportionate to the money laundering threat that they actually face.
Despite a culture of complacency and lack of confidence in the AML regime, gambling firms are pouring money into AML compliance, with a vast majority (82.3%) stating their compliance budgets have increased over the last two years – more so than any other sector surveyed in the report.
A majority of this budget is being allocated to technology aimed at tackling the problem, the research revealed. Over 40% (41.7%) of AML compliance budgets is dedicated to technology at the moment, with over three quarters of respondents (78.4%) expecting funding for technology to increase further over the next five years.
Michael Harris, Director of Financial Crime Compliance and Reputational Risk at LexisNexis® Risk Solutions says:
"The threat money laundering poses to the gambling sector is very real, and this fact is clearly recognised by those working within it too.
The industry needs to take urgent steps to address this growing threat by ensuring that customer due diligence checks are conducted before allowing any gambling activity to begin, and, given the rise in online gambling, should consider embracing digital know your customer (KYC) technologies.
This, along with training teams dealing with customers on the frontline to spot money laundering red flags and adopt a risk-based approach, gives gambling operators the best chance of fighting financial crime and meeting their legal obligations."
About LexisNexis® Risk Solutions
LexisNexis® Risk Solutions harnesses the power of data and advanced analytics to provide insights that help businesses and governmental entities reduce risk and improve decisions to benefit people around the globe. We provide data and technology solutions for a wide range of industries including insurance, financial services, healthcare and government. Headquartered in metro Atlanta, Georgia, we have offices throughout the world and are part of RELX (LSE: REL/NYSE: RELX), a global provider of information and analytics for professional and business customers across industries. For more information, please visit risk.lexisnexis.co.uk, and www.relx.com.
TotoGaming Announces Official Launch of Online Sportsbook and Casino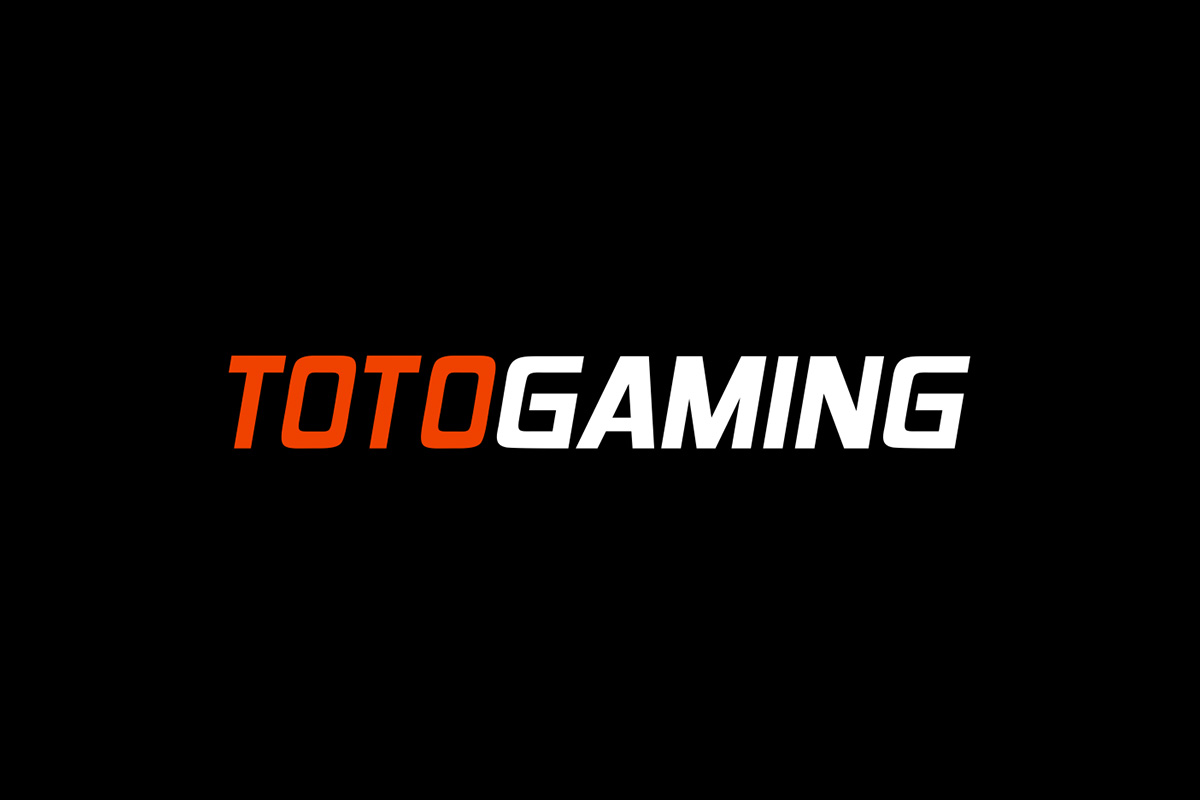 Reading Time:
1
minute
TotoGaming has announced the international launch of its online sportsbook and casino.
"We are very excited about the international launch of TotoGaming. This brand has been active in Armenian local market for over 15 years. The team will be in Amsterdam to celebrate our launch with the iGaming community, and of course, we will come with surprises for affiliates and their most meticulous players," Victoria Poghosyan, Deputy COO of TotoGaming said.
TotoGaming includes several competitive features: variety of high odds on almost any sports, engaging visualisations, super-fast Live betting, over 400 in-house traders covering 65 sports, 7500 leagues, 3000 betting markets, 40 000 pre-match monthly events and 30 000 real live monthly events.
TotoGaming is a perfect sportsbook brand where players can also enjoy casino experience. Live casino and online casino are equipped with the best providers with many current promotions.
EFL Survey Reports 71% of its Fans are Comfortable with Gambling Sponsorships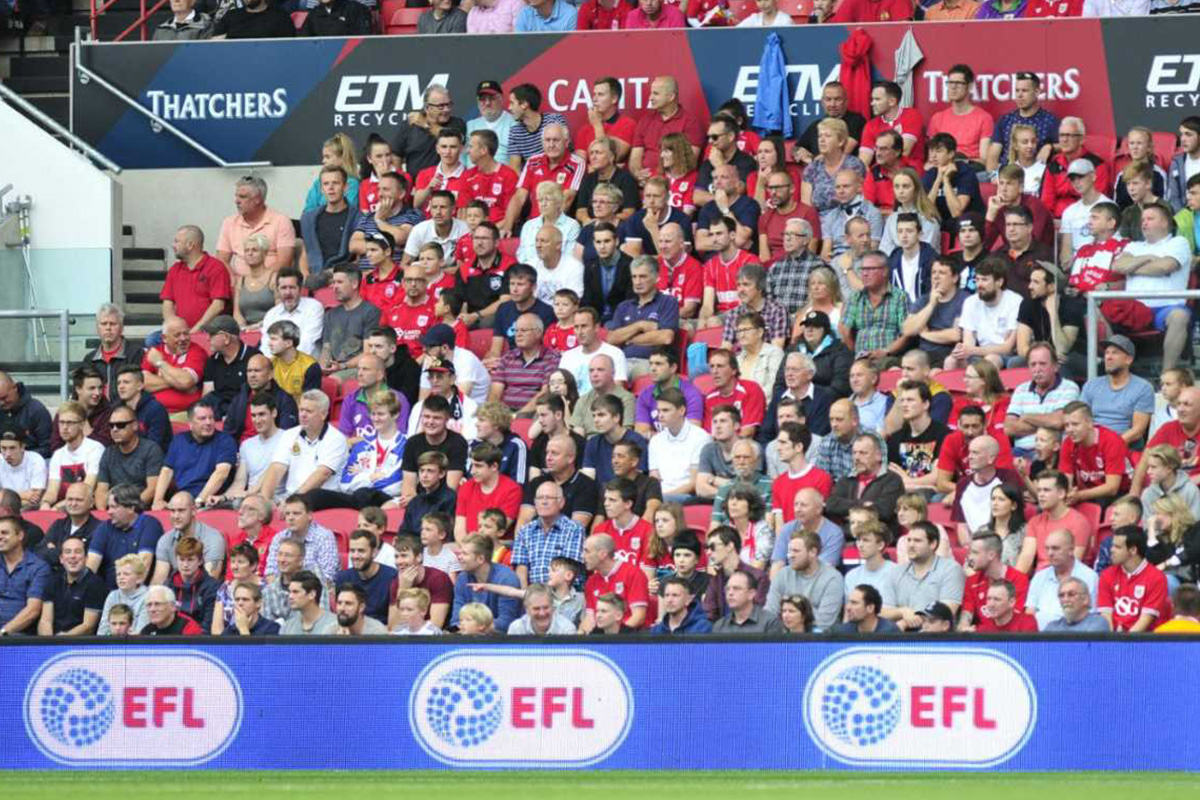 Reading Time:
1
minute
The English Football League has conducted a survey among its fans and found that 46% of EFL supporters gambled online during the last 12 months and 71% believe gambling sponsorship in football is acceptable.
In terms of regularity of betting, 13% place a bet every week and 28% of them placed bets exclusively on Sky Bet, the EFL's main sponsor. About 2% of fans had a bet every day.
Supporters aged over 65 had a higher likelihood of questioning the appropriateness of gambling partnerships.
EFL and Sky Bet have invested £1 million over a five-year period to educate clubs via responsible gambling campaign.