Def Leppard Hits Vegas: The Sin City Residency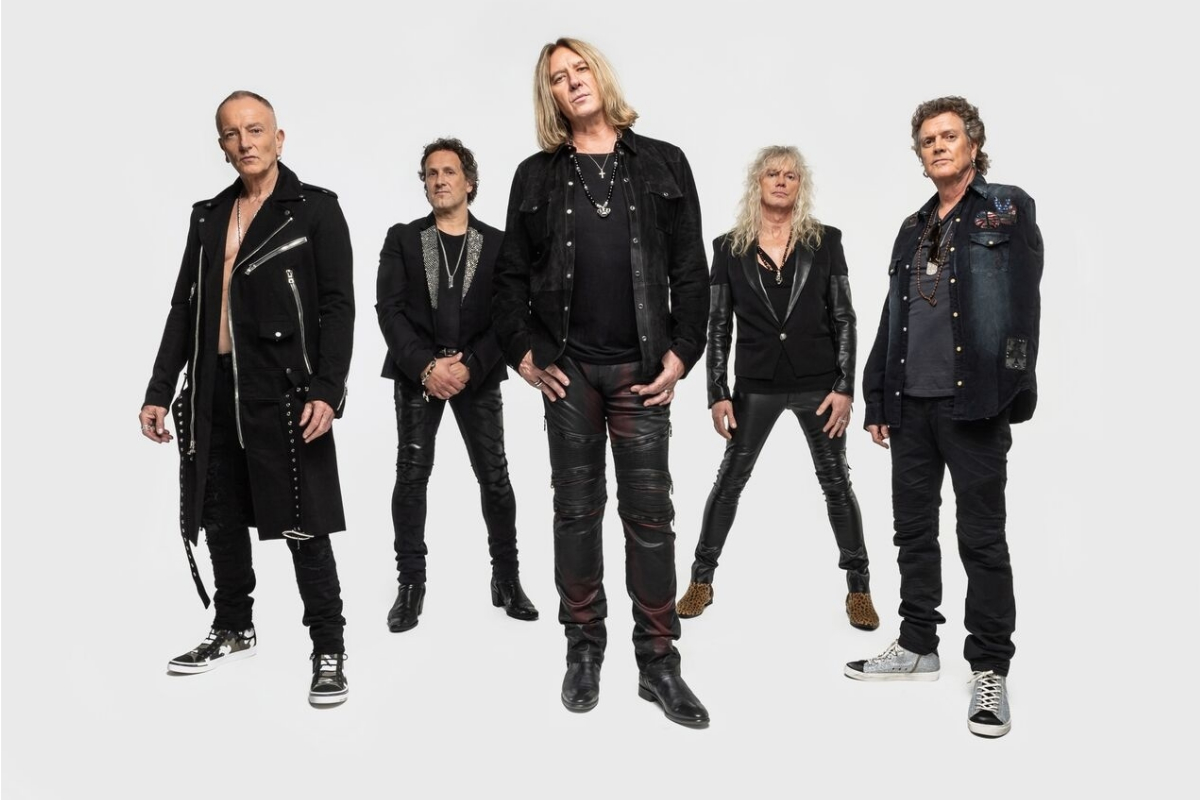 Reading Time:
4
minutes
HEADLINING LAS VEGAS RESIDENCY STARTS WEDNESDAY, AUG. 14 AT ZAPPOS THEATER AT PLANET HOLLYWOOD RESORT & CASINO
2019 will be another influential year for legendary British rock 'n' roll icons Def Leppard. In addition to being inducted into the Rock & Roll Hall of Fame® on March 29, 2019, the band will be taking over the Las Vegas Strip later this year with their exclusive headlining residency show. Promoted by Live Nation and Caesars Entertainment, Def Leppard Hits Vegas: The Sin City Residency kicks off Wednesday, Aug. 14 at Zappos Theater at Planet Hollywood Resort & Casino.
Said lead singer Joe Elliott, "Five years ago, we played our first ever residency in Las Vegas which was relatively new ground for a rock band giving this kind of experience…I have to say, we really enjoyed it! Being in one place for the best part of a month is vastly different to our normal city to city touring routine. Breaking this cycle adds another element to the experience for both us and the audience. We look forward to seeing you at the Zappos Theater this summer!"
"Planet Hollywood transformed the entertainment landscape in Las Vegas with the first pop residency," said Jason Gastwirth, president of entertainment at Caesars Entertainment. "We are proud to be at the forefront of rock residencies as well and treat the city's visitors to a new type of experience with Def Leppard."
Tickets go on sale to the public Friday, Feb. 22 at 10 a.m. PT. Fans will have first access to a presale beginning Thursday, Feb. 14 at 10 a.m. PT through Thursday, Feb. 21 at 10 p.m. PT. Citi® cardmembers can also purchase tickets before the general public starting Monday, Feb. 18 at 10 a.m. PT through Thursday, Feb. 21 at 10 p.m. PT. In addition, Caesars Rewards members, Caesars Entertainment's loyalty program, and Live Nation and Ticketmaster customers will have access to a presale beginning Wednesday, Feb. 20 at 10 a.m. PT through Thursday, Feb. 21 at 10 p.m. PT. A limited number of meet and greets will also be available.
The 12 performances going on sale are:
Aug. 2019: 14, 16, 17, 20, 23, 24, 29, 31

Sept. 2019: 1, 4, 6, 7
General ticket prices begin at $69, plus applicable tax and fees, and may be purchased online at ticketmaster.com/defleppard or in-person at the Planet Hollywood box office. All shows begin at 8 p.m.
DEF LEPPARD

With more than 100 million albums sold worldwide, two prestigious Diamond Awards in the U.S., 2019 Rock & Roll Hall of Fame® inductees, Def Leppard – Joe Elliott (vocals), Phil Collen (guitar), Rick "Sav" Savage (bass), Vivian Campbell (guitar) and Rick Allen (drums) — continue to be one of the most important forces in rock music. Over the course of their career the band has produced a series of classic ground-breaking albums that set the bar for generations of music fans and artists alike. The group's spectacular live shows and arsenal of hits have become synonymous with their name, leading Def Leppard to be heralded as an institution in both the music and touring industry. Def Leppard's influential career includes numerous hit singles and ground-breaking multi-platinum albums—including two of the best-selling albums of all time, Pyromania and Hysteria, capturing the group's legendary tracks, bringing together classic Leppard hits such as "Rock of Ages", "Pour Some Sugar on Me" and "Foolin." The band's 2015 self-titled studio album debuted at #1 on Billboard's Top Rock Albums and Top Independent Albums charts. The album also took the #5 spot on Billboard's Top Current Albums and #10 spot on the Top 200, as well as claiming 15 top 10 debuts around the world. For the first time, in January 2018 Def Leppard debuted their full recording catalog worldwide via streaming and download platforms. As they did with the original release of their records, Def Leppard dominated the worldwide charts again. Chart stats saw their albums charting in the iTunes Top 10 in more than 30 countries, including Hysteria at #3 in the US, and #5 in the UK. Def Leppard had the #1, #2 and #3 records on the US catalog albums chart.
LIVE NATION LAS VEGAS

Live Nation Entertainment (NYSE: LYV) is the world's leading live entertainment company comprised of global market leaders: Ticketmaster, Live Nation & House of Blues Concerts, LN Media and Artist Nation Management. Live Nation Las Vegas produces residency shows from Def Leppard, Gwen Stefani, Backstreet Boys, Pitbull and Christina Aguilera at Zappos Theater at Planet Hollywood Resort & Casino; Lady Gaga, Aerosmith, Bruno Mars, Stevie Wonder and Queen + Adam Lambert at Park Theater at Park MGM; Mariah Carey at The Colosseum at Caesars Palace; and Blink 182, Billy Idol and Lady Antebellum at Pearl Concert Theater at the Palms. Live Nation Las Vegas also brings other world-famous artists to many of the city's other premier concert venues including T-Mobile Arena, Mandalay Bay Events Center, MGM Grand Garden Arena, House of Blues, Downtown Las Vegas Events Center, The Joint at Hard Rock Hotel & Casino Las Vegas, and more. For additional information, visit www.livenation.com.
PLANET HOLLYWOOD RESORT & CASINO

Celebrating 10 years, Planet Hollywood Resort & Casino is the centerpiece of the famed Las Vegas Strip, with 2,500 beautifully redesigned guest rooms and suites showcasing some of the best views in town, along with endless options of unparalleled shopping, distinguished dining, popular entertainment and a bustling nightlife. A bright, bold addition to the resort's portfolio, the new Ultra Hip Rooms feature contemporary elegance and luxury bedding. Known as the place to play for its roster of A-list celebrity guests, Planet Hollywood's 231 newly restyled suites feature stunning views of the glittering skyline and daring décor elements such as suspended sofas, lounge-style living spaces and oversized modern artwork. The resort encompasses more than 100,000 square-feet of gaming, several lounges, impressive restaurants including Gordon Ramsay Burger, KOI, Strip House, and the award-winning Spice Market Buffet, an intimate wedding chapel and the Planet Hollywood Spa by Mandara. The resort also features The Scene Pool Deck with the Strip's first and only stand-alone wave machine, the FlowRider. Home to the first pop music residency in Las Vegas, Zappos Theater showcases resident headliners Backstreet Boys, Gwen Stefani, Christina Aguilera, Pitbull and Def Leppard. Magician Criss Angel performs an over-the-top visual spectacular of "Criss Angel MINDFREAK®" in the newly-renovated Criss Angel Theater. The property is encircled by Miracle Mile Shops with more than 170 specialty stores and restaurants. Planet Hollywood Resort & Casino is operated by a subsidiary of Caesars Entertainment Corporation (NASDAQ: CZR).
Global Gaming Expo Announces Las Vegas Event Cancellation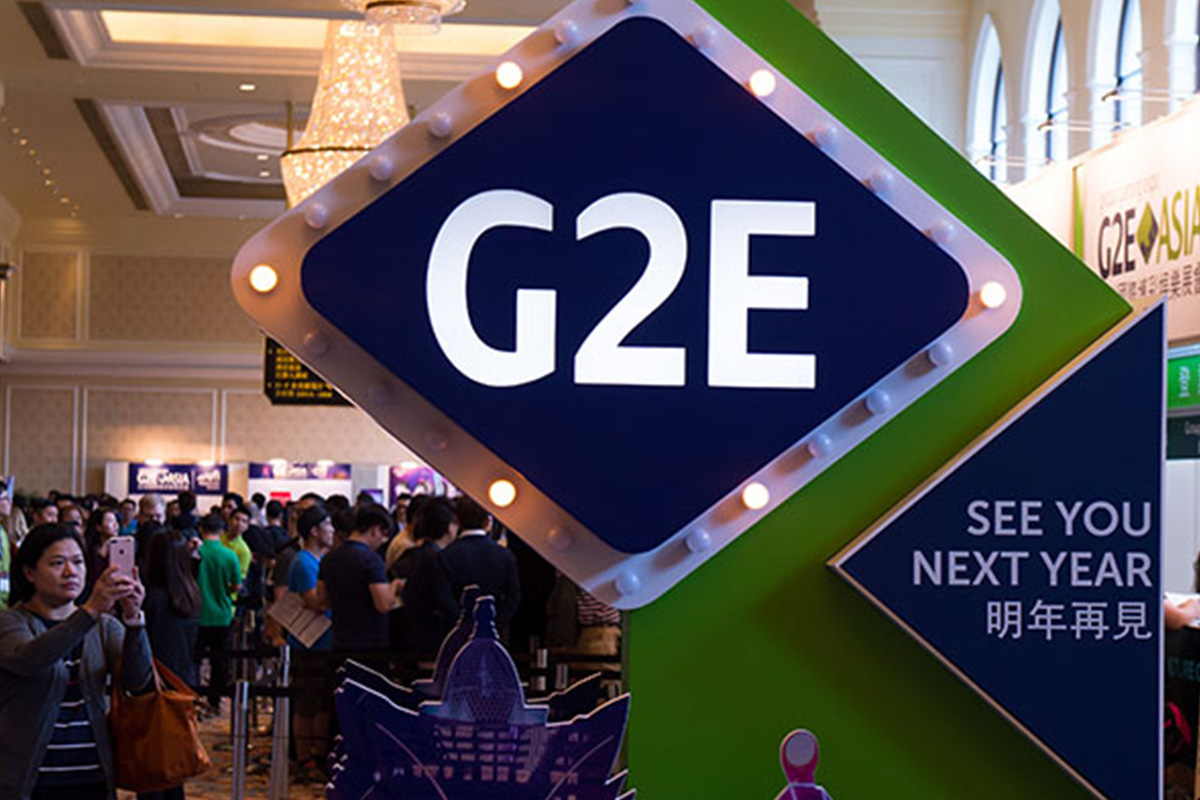 Reading Time:
2
minutes
Global Travel Restrictions, Uncertain Guidance Prompt Show Organizers to Eliminate All In-Person Elements
The American Gaming Association (AGA), with partner Reed Exhibitions, formally announced the cancellation of the Global Gaming Expo (G2E), the gaming industry's top global event. The show's organizers are committed to facilitating economic, education, and networking opportunities for the global gaming industry through a series of virtual G2E events throughout the rest of the year to better reflect the current environment. G2E was scheduled to take place October 5-8, 2020; the next in-person edition of the Global Gaming Expo (G2E) will take place October 4-7, 2021 at the Sands Expo and Convention Center.
"In light of continued uncertainty around a viable marketplace at a physical G2E show, global travel restrictions, and currently unknown guidance on large public gatherings this fall, we have come to the unfortunate conclusion that we simply cannot hold an in-person G2E this year," said AGA President and CEO Bill Miller. "Health and safety have always been our top priority and the uncertainty created by the ongoing pandemic makes this the prudent decision ahead of critical deadlines for exhibitors planning to participate."
For 20 years, G2E has welcomed nearly 30,000 attendees annually from across the globe, including executives representing key industry partners such as the Association of Gaming Equipment Manufacturers, as well as the world's top casino operators, sports betting companies, and FinTech and digital payments facilitators, among others.
"We arrived at this decision after thoughtfully engaging with national, state, and local public health authorities, as well as exhibitors and buyers who have shared industry observations and priorities. Ultimately, it became clear that proceeding with an in-person gathering simply was not feasible," said Hervé Sedky, Reed Exhibitions Americas President.
"It is our commitment to use G2E's platform, as the leading convener of the global gaming community, to continue to deliver unparalleled education content, inspiring collaboration, and innovative ideas as the industry readies for continued growth," added Sedky.
"As the country works to reopen, the American gaming industry continues to adapt and provide the safest possible experience for our employees and customers while continuing to support the communities in which we operate. We look forward to the moment when we can convene together again with our colleagues from across the world and celebrate the resilience that our industry is known for," concluded Miller.
The event organizers will announce plans for virtual events and education in the near future.
FlowPlay Crosses $250,000 Milestone in Funds Raised for American Cancer Society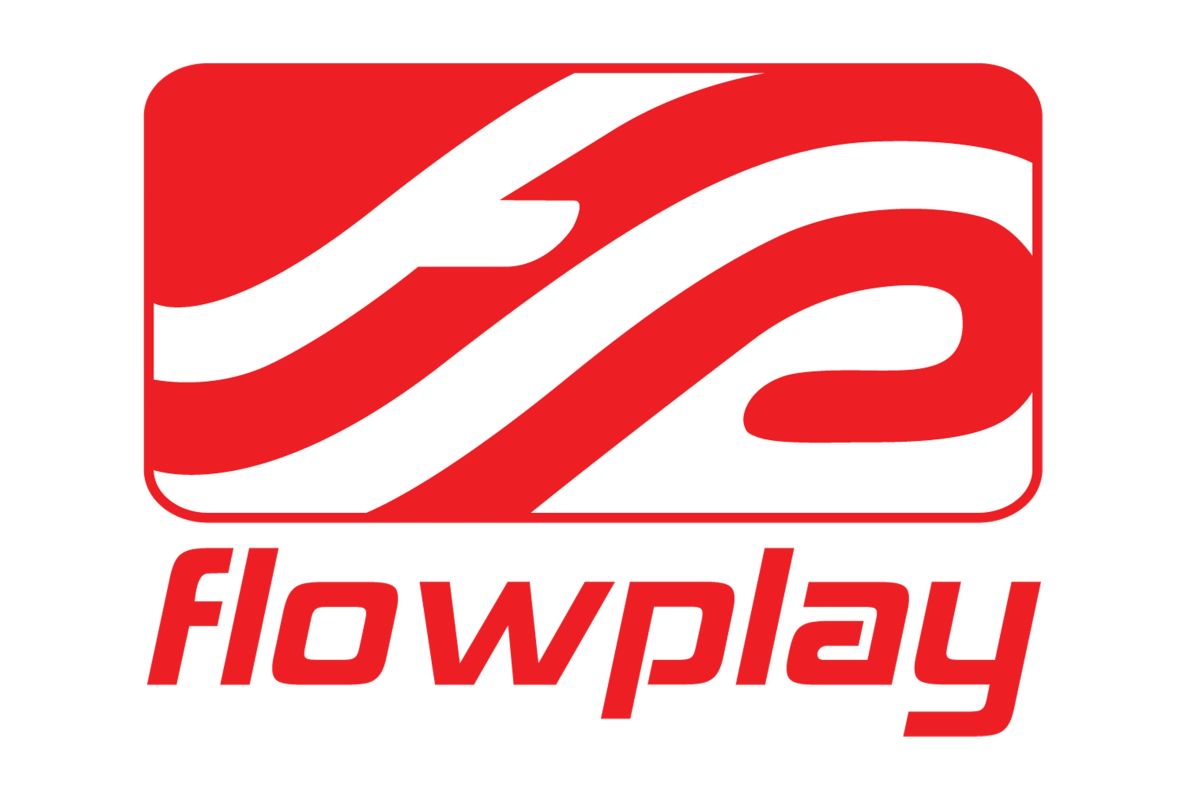 Reading Time:
2
minutes
FlowPlay, creator of one of the most powerful immersive gaming platforms, announced that its Vegas World in-game fundraisers have surpassed $250,000 raised for the American Cancer Society (ACS). This news comes on the heels of FlowPlay's most recent campaign, which generated $55,000 for ACS Hope Lodge facilities. This year's momentum has built upon FlowPlay's record fundraising year in 2019, when its players helped raise upwards of $100,000 for ACS's Road To Recovery and Reach To Recovery programs and also extended support to local organizations Crooked Trails and the Seattle Theatre Group.
During the month of May, 2020, FlowPlay offered a virtual ACS Hope Lodge-branded charm in the company's flagship connected game, Vegas World, which was available for players to purchase. The funds raised helped ACS open the doors of Hope Lodge facilities which had been temporarily closed due to COVID-19 to frontline health care workers. As Hope Lodge communities prepare for reopening to cancer patients and caregivers, additional safety precautions must be instituted. Building modifications, increased cleaning processes, and new necessary supplies such as PPE are adding one-time costs of approximately $350,000 making funding for these facilities especially critical during this unprecedented time.
"I'm always blown away by the ongoing generosity and support our Vegas World community has for the American Cancer Society," said Derrick Morton, CEO, FlowPlay. "Today marks a major milestone for FlowPlay and ACS, but the needs continue to grow. As our players keep showing up to help those who need it most, I'm hopeful we can continue to make a major impact both in our own backyard and beyond."
"We are extremely grateful to Vegas World players and FlowPlay for their generosity helping the American Cancer Society to continue to save lives," said Howard Heino, American Cancer Society Vice President, Hope Lodge Operations & Facilities Management. "Like many organizations, the Society is facing unimaginable challenges to its fundraising. Without companies and individuals stepping forward to help, more lives will be lost to this disease that one in three people will face throughout their lives. Thank you for your critical support."
To donate to the American Cancer Society, please visit: http://cancer.org/donatelocal.
Royal River Casino selects Table Trac's Table Games Management System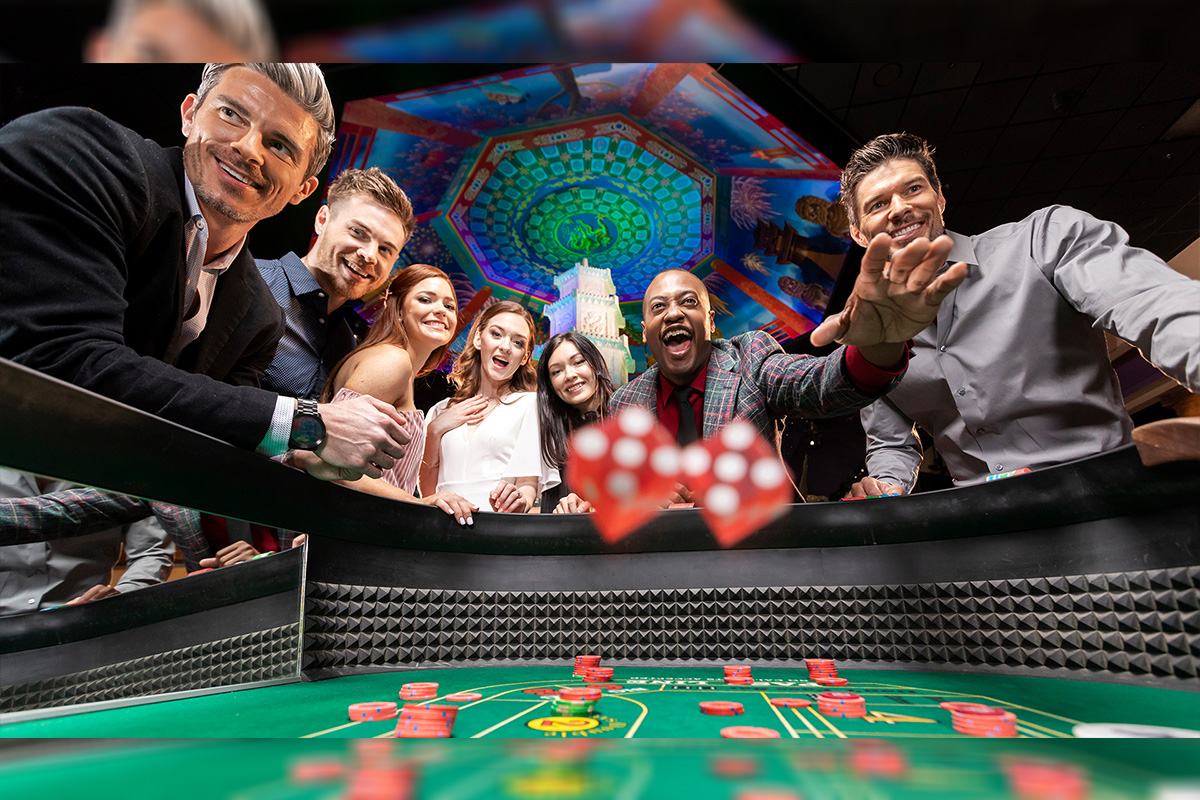 Reading Time:
2
minutes
Table Trac, Inc., a developer and provider of casino information and management systems that automate and monitor the operations of casinos, announced it will provide its Table Games Management System for the Royal River Casino located in Flandreau South Dakota.
"Our property is excited to partner with Table Trac to continue to improve our operations. We identified a clear need to upgrade our player tracking and accounting capabilities in our table games department.  Accordingly, after reviewing the majority of the systems available, CasinoTrac was a clear winner for our property," said Tim Morrissey, Senior Director or Operations at Royal River Casino & Hotel. "Our Executive Team was extremely impressed with the ease of operation for the front-end user of the system. We also see future value in the dynamic nature of the CasinoTrac System to integrate with our current systems while leaving the door open to add additional module in the future." Morrissey added that "In addition to the CasinoTrac system providing the functionality the property was looking for, the CasinoTrac Team approached the property as a partner, looking to solve our problem and be part of the long-term success of the property, something we are always looking for in our vendors."
"Royal River Casino had a unique set of requirements.  They communicated exactly how they wanted to approach the solution, we listened and were able to demonstrate how they could utilize features in the CasinoTrac system to accomplish those objectives," said Table Trac's Chief Executive Officer, Chad Hoehne who added, "Table Trac, Inc. is happy to be partnering with Royal River for these system solutions."
Table Trac will provide the Royal River Casino with a complete suite of table games management products that assists casinos in driving player revenues and creating player loyalty, which are included standard with every Table Trac Table Games Management System.
SOURCE Table Trac, Inc.