The Stars Group Recognized With Industry Honors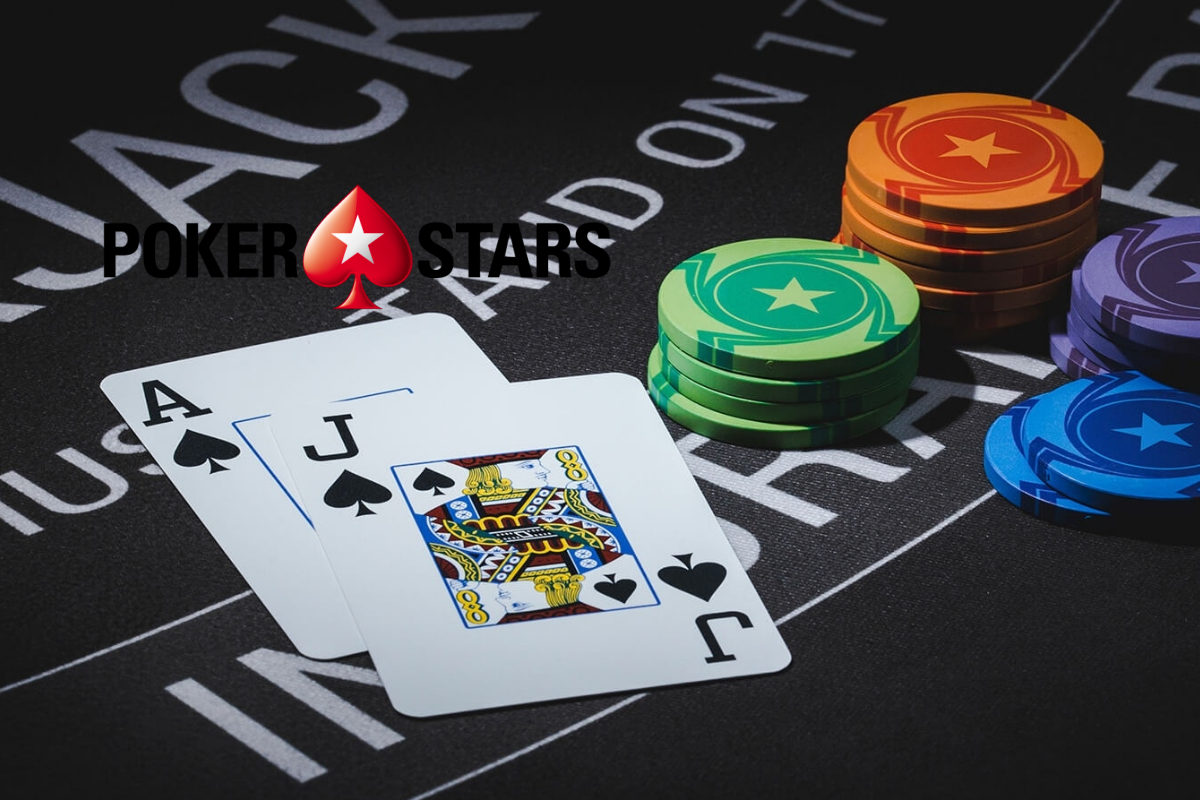 Reading Time:
3
minutes
The Stars Group today announced that its flagship poker brand and global online poker leader, PokerStars, and certain of its senior management have been recognized for management, operational excellence and innovation.
PokerStars won Poker Operator of the Year at the Gaming Intelligence Awards and Online Poker Operator of the Year at both the International Gaming Awards and the Global Gaming Awards. The Gaming Intelligence Awards honor operators based on results compiled by the industry media company from a panel of gaming industry experts. The International Gaming Awards are produced by Clever Duck Media, which publishes the iGaming Post online daily newspaper and the annual Women In Gaming Awards. The Global Gaming Awards are powered by Gambling Insider and a panel of 50 expert judges select winners with the process officially adjudicated by KPMG Isle of Man, to ensure fairness and transparency.
The awards ceremonies took place during the annual ICE Totally Gaming conference, which is considered the online gaming industry's most important week with industry executives and regulators gathering in London for conferences, gala events and multiple industry award presentations.
Members of The Stars Group's senior management were also selected by an independent panel of industry experts for inclusion into the Gaming Intelligence Hot 50, a list that recognizes some of the most innovative and inspiring individuals in the online gaming industry. The Stars Group's Chief Executive Officer, Rafi Ashkenazi, Sky Betting & Gaming's Chief Executive Officer, Ian Proctor, PokerStars Casino's Director of Product, Innovation and Operations, Asaf Noifeld, and The Stars Group's Senior Vice President of Strategy and Operations, USA, Matt Primeaux, were each selected to the annual list.
"I am extremely proud to see the industry recognize our company again this year. Each award we win is credit to our products but more importantly the people behind them," said, Mr. Ashkenazi.
About The Stars Group:
The Stars Group is a provider of technology-based product offerings in the global gaming and interactive entertainment industries. Its brands have millions of registered customers globally and collectively are leaders in online and mobile betting, poker, casino and other gaming-related offerings. The Stars Group owns or licenses gaming and related consumer businesses and brands, including PokerStars, PokerStars Casino, BetStars, Full Tilt, BetEasy, Sky Bet, Sky Vegas, Sky Casino, Sky Bingo, and Sky Poker, as well as live poker tour and event brands, including the PokerStars Players No Limit Hold'em Championship, European Poker Tour, PokerStars Caribbean Adventure, Latin American Poker Tour, Asia Pacific Poker Tour, PokerStars Festival and PokerStars MEGASTACK. The Stars Group is one of the world's most licensed online gaming operators with its subsidiaries collectively holding licenses or approvals in 21 jurisdictions throughout the world, including in Europe, Australia, and the Americas. The Stars Group's vision is to become the world's favorite iGaming destination and its mission is to provide its customers with winning moments.
Cautionary Note Regarding Forward Looking Statements and Other Information
This news release may contain forward-looking statements and information within the meaning of applicable securities laws. Forward-looking statements can, but may not always, be identified by the use of words such as "anticipate", "plan", "continue", "estimate", "expect", "may", "will", "intend", "could", "might", "would", "should", "believe", and similar references to future periods or the negatives of these words and expressions. These statements are based on management's current expectations and are subject to a number of risks, uncertainties, and assumptions. There can be no assurance that actual results will not differ materially from those expressed or implied in forward-looking statements. Undue reliance should not be placed on forward-looking statements. Please refer to The Stars Group's most recent annual information form and annual and interim financial statements and management's discussion and analysis for more information about the factors, assumptions and risks that may apply to The Star's Group's forward-looking statements. Each forward-looking statement speaks only as of the date hereof, and The Stars Group undertakes no obligation to correct or update any forward-looking statement, whether as a result of new information, future events or otherwise, except as required by applicable law.
Source: The Stars Group
Sightline Joins Forces with Responsible Gaming Solution GameSecure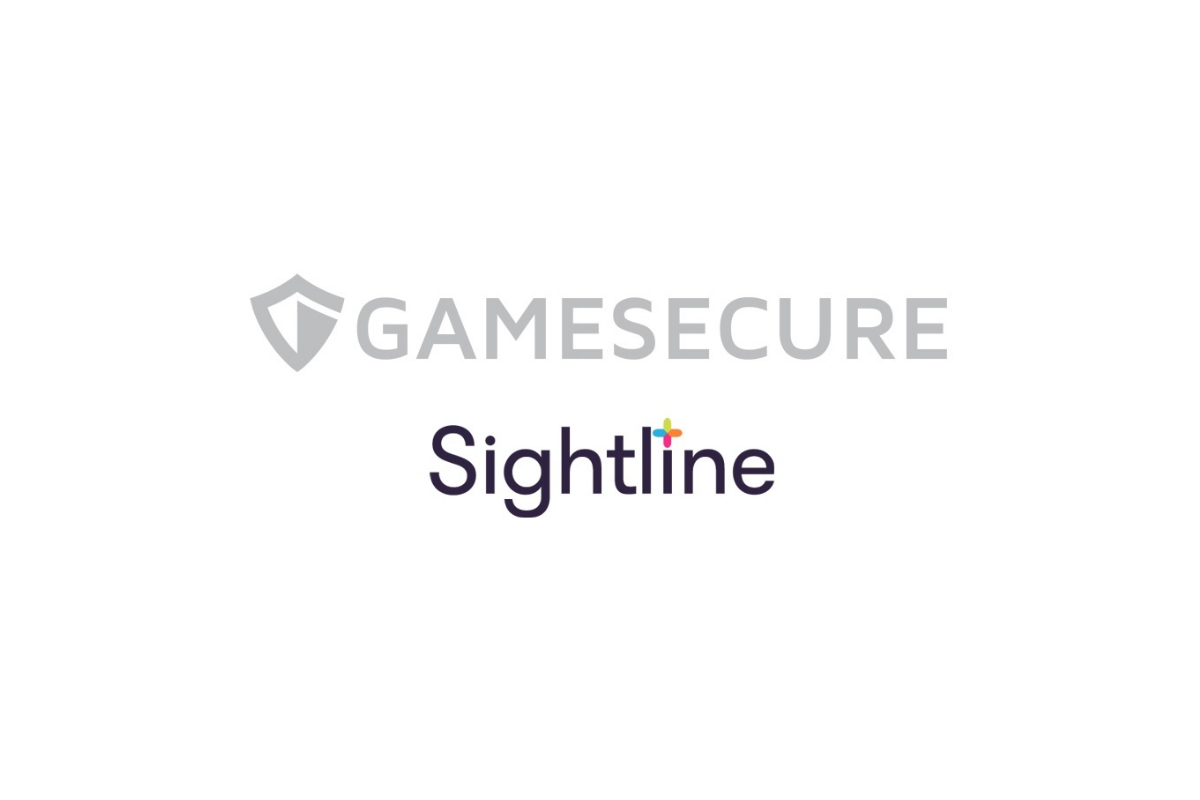 Reading Time:
2
minutes
The partnership aims to connect payment solutions and a centralized real-time self-exclusion database for increased player protection
Las Vegas-based Sightline Payments ("Sightline") and Vancouver based Bencon Technologies Inc. ("Bencon") have entered into a partnership to bridge the current technological gap between digital self-exclusion functions and payment services. The goal of the partnership is to ensure at-risk patrons are denied access to content or payment services in real-time.
The first quarter of 2019 has resulted in a number of violations of self-excluded patrons gaining access to content in the US market, meaning regulator fines have been issued to non-compliant operators, unfortunately, the damage to the patron is already done. GameSecure's real-time database solution will ensure these patrons do not gain access to digital content once self-excluded and by partnering with  it creates another barrier to a patron's payment activity.
"The Sightline team has been committed to responsible gaming for more than 20 years and we are very excited to announce this important partnership," said Cameron Conn, Co-Founder of Bencon Technologies Inc.
"We strongly believe there is not a singular solution to completely address all aspects of player protection and responsible gaming, however, partnerships like these allow for better solutions that will give continued insights into at-risk behavior for improved responsible gaming programs."
"Sightline is in a unique position because our Play+ ecosystem, in the US, connects to nearly 100% of all digital platforms and 90%+ of all casino management systems, allowing for a uniform capability for a network-wide self-exclusion program through our SPAN Network," said Kirk Sanford, CEO and Founder of Sightline Payments.
A primary goal of the partnership will be to work with the responsible and problem gambling communities to ensure these new solutions will work to enhance future programs for player protection.
"The Responsible Gambling Council is pleased to hear about the partnership between GameSecure and Sightline.  We believe that safeguards are imperative to the success of any self-exclusion program," stated Shelley White, CEO of Responsible Gambling Council in Canada.
Keith Whyte, the Executive Director of the US National Council on Problem Gaming adding: "Congratulations to Bencon and Sightline for this step to further integrate responsible gaming into payment methods for the industry.  Streamlining player protection is an important goal for the National Council on Problem Gambling, and we are pleased to support this innovative effort."
"Self-exclusion programs have been in existence for years with the on-premise ATM providers, however, until now nothing has existed for the digital world which is where the industry is moving," added Sanford.
Bencon is currently working with multiple jurisdictions in the United States (and internationally) to integrate GameSecure into their Responsible Gaming Programs.
Lotto Max Enters New Era: Record Jackpots of Up to $70M and Draws Twice a Week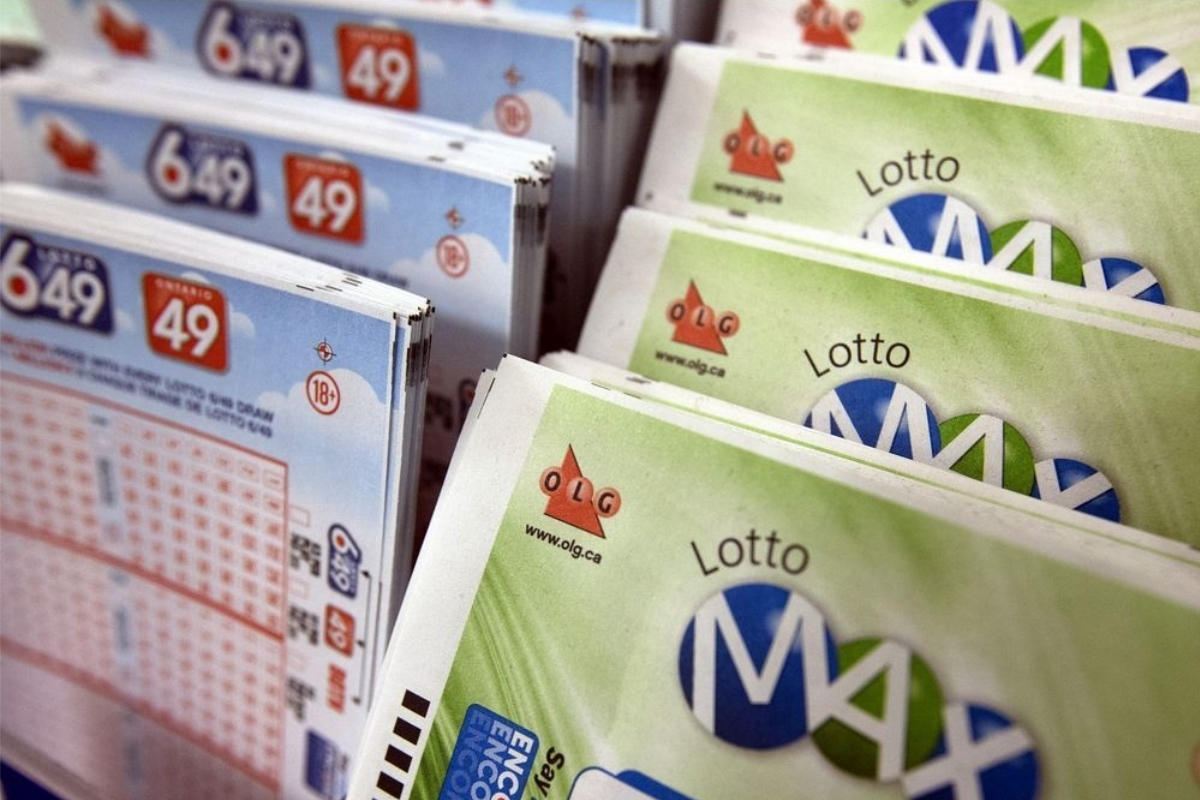 Reading Time:
1
minute
A new chapter in Canadian lottery history is about to begin, as Lotto Max players now have two opportunities each week to enjoy their favourite lottery game and jackpots will be able to grow bigger than ever before.
Starting this week, Canadians can play the nation's biggest lottery game twice each week. Thanks to a brand-new Tuesday draw added to the Friday draw, Lotto Max players will see jackpots grow more quickly than ever. What's more, the main Lotto Max jackpot can now grow as large as $70 million – a jackpot offering not yet seen in Canada.
There is no change to the cost of a Lotto Max ticket, which remains $5 for three selections of seven numbers.
The main jackpot for the Tuesday, May 14 Lotto Max draw is estimated at $17 million.
Lotto Max was introduced in 2009 with a maximum jackpot of $50 million. In 2015, the maximum jackpot was increased to $60 million. Since its launch, Lotto Max players across Canada have won over $11 billion, including 116 jackpot wins and 1,021 Maxmillions prizes.
Quick facts:
The main Lotto Max jackpot can now grow as high as

$70 million

Two draws a week: Tuesdays and Fridays
No change to the cost of play:

$5

for three selections of seven numbers

$1 million

Maxmillions prizes are still offered when the main jackpot reaches and exceeds

$50 million

Two brand-new prize categories

Match 5/7+bonus
Match 4/7+bonus

Numbers now selected from 1 to 50
The odds of winning the main jackpot are 1 in 33,294,800 per

$5

play
The overall odds to win a prize are 1 in 7 per

$5

play
The Lotto Max changes were announced in

November 2018
Source: Lotto Max
Pollard Banknote Limited becomes WLA Platinum Contributor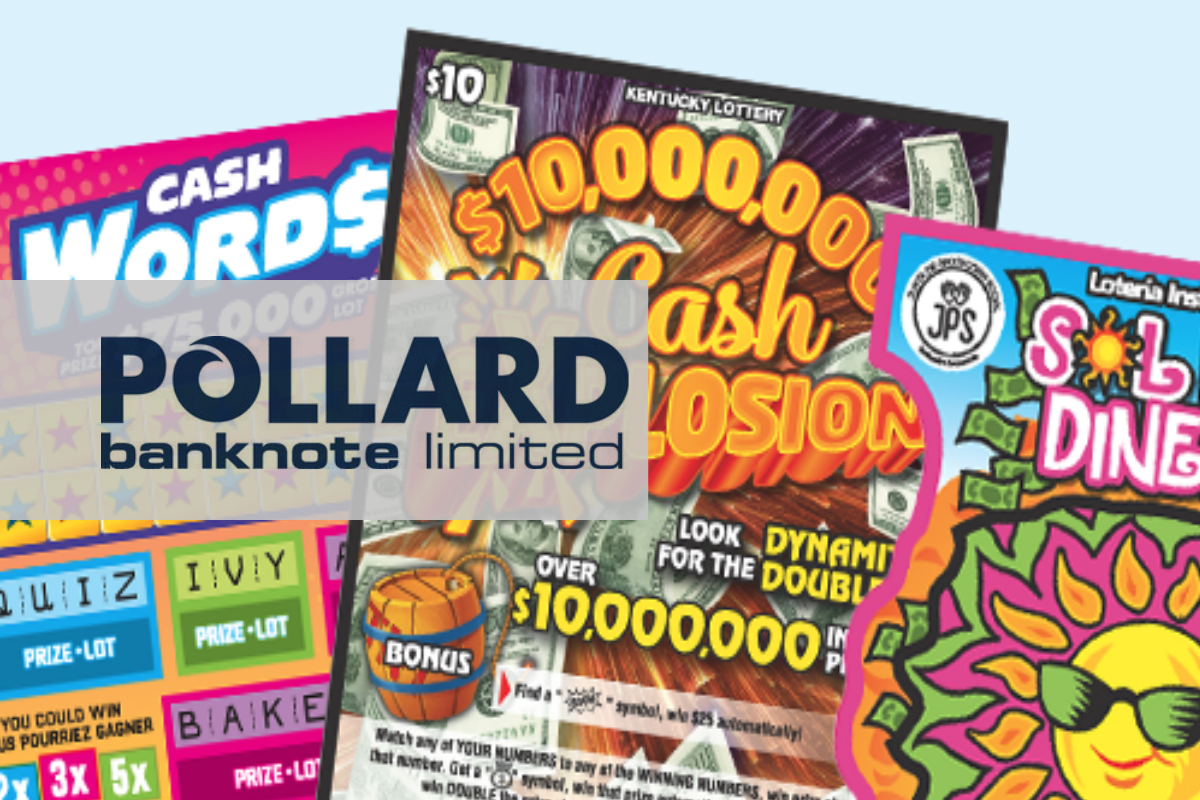 Reading Time:
2
minutes
Pollard Banknote Limited is pleased to announce that it has elevated its World Lottery Association contributor status from Gold to Platinum, an important step in the company's evolution in continuing to realize its position as one of the lottery world's pre-eminent business partners.
Pollard Banknote has been a World Lottery Association (WLA) associate member since the organization was founded in 1999, and has participated in the WLA's contributor program since 2002. Over the past two decades, Pollard Banknote has become a leading advocate for the world lottery community, providing speakers for the many WLA educational events, and actively participating in the World Lottery Summit's business program and trade show.
"Pollard Banknote is proud to now be a Platinum Contributor to an organization that provides a wealth of support and resources to the lottery industry," said Doug Pollard, Co-Chief Executive Officer, Pollard Banknote. "Our work with the WLA has definitely helped make our lottery partners around the world more successful."
For more than 30 years, Pollard Banknote has helped lotteries to maximize player engagement, sales and, ultimately, generate proceeds to support good causes. Working in partnership with more than 60 lotteries worldwide, Pollard Banknote creates and markets high quality instant games while providing strategic marketing and management services for both traditional instant games and the emerging interactive space.
Pollard Banknote also provides services and solutions focused on helping lotteries heighten retail execution success. A proven innovator, Pollard Banknote has established industry-leading expertise with in-store strategies and retail effectiveness. The company's interactive offerings range from web-based and mobile digital solutions that bridge brick-and-mortar products to full iLottery services.
"We welcome Pollard Banknote as a WLA Platinum Contributor," said WLA President, Rebecca Hargrove. "Their continued support of the WLA's mission, values, and vision, distinguishes them as a trusted partner to the global lottery sector. We look forward to serving Pollard Banknote as a WLA Platinum Contributor in the years to come."
About Pollard Banknote:
Pollard Banknote is a leading lottery partner to more than 60 lotteries worldwide, providing high quality instant ticket products, licensed games, Schafer Systems retail merchandising solutions, and a full suite of digital offerings, ranging from game apps to comprehensive player engagement and iLottery solutions, including strategic marketing and management services. The company is a proven innovator and has decades of experience helping lotteries to maximize player engagement, sales, and proceeds for good causes. Pollard Banknote also provides pull-tab tickets, bingo paper, and its Diamond Game and Oasis-branded electronic ticket machines to charitable and other gaming markets in North America. Established in 1907, Pollard Banknote is owned approximately 67.5% by the Pollard family and 32.5% by public shareholders, and is publicly traded on the TSX (PBL). For more information, please visit our website at www.pollardbanknote.com.
Source: Pollard Banknote Limited