The Stars Group Recognized With Industry Honors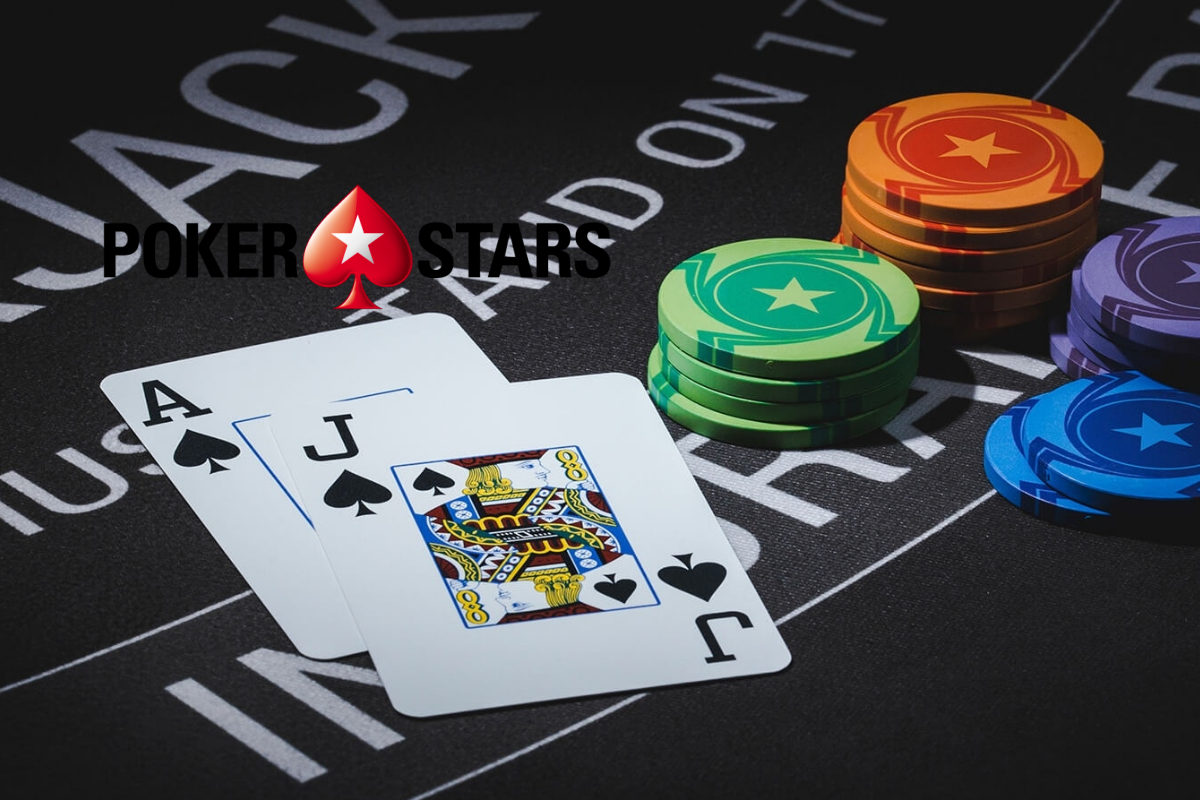 Reading Time:
3
minutes
The Stars Group today announced that its flagship poker brand and global online poker leader, PokerStars, and certain of its senior management have been recognized for management, operational excellence and innovation.
PokerStars won Poker Operator of the Year at the Gaming Intelligence Awards and Online Poker Operator of the Year at both the International Gaming Awards and the Global Gaming Awards. The Gaming Intelligence Awards honor operators based on results compiled by the industry media company from a panel of gaming industry experts. The International Gaming Awards are produced by Clever Duck Media, which publishes the iGaming Post online daily newspaper and the annual Women In Gaming Awards. The Global Gaming Awards are powered by Gambling Insider and a panel of 50 expert judges select winners with the process officially adjudicated by KPMG Isle of Man, to ensure fairness and transparency.
The awards ceremonies took place during the annual ICE Totally Gaming conference, which is considered the online gaming industry's most important week with industry executives and regulators gathering in London for conferences, gala events and multiple industry award presentations.
Members of The Stars Group's senior management were also selected by an independent panel of industry experts for inclusion into the Gaming Intelligence Hot 50, a list that recognizes some of the most innovative and inspiring individuals in the online gaming industry. The Stars Group's Chief Executive Officer, Rafi Ashkenazi, Sky Betting & Gaming's Chief Executive Officer, Ian Proctor, PokerStars Casino's Director of Product, Innovation and Operations, Asaf Noifeld, and The Stars Group's Senior Vice President of Strategy and Operations, USA, Matt Primeaux, were each selected to the annual list.
"I am extremely proud to see the industry recognize our company again this year. Each award we win is credit to our products but more importantly the people behind them," said, Mr. Ashkenazi.
About The Stars Group:
The Stars Group is a provider of technology-based product offerings in the global gaming and interactive entertainment industries. Its brands have millions of registered customers globally and collectively are leaders in online and mobile betting, poker, casino and other gaming-related offerings. The Stars Group owns or licenses gaming and related consumer businesses and brands, including PokerStars, PokerStars Casino, BetStars, Full Tilt, BetEasy, Sky Bet, Sky Vegas, Sky Casino, Sky Bingo, and Sky Poker, as well as live poker tour and event brands, including the PokerStars Players No Limit Hold'em Championship, European Poker Tour, PokerStars Caribbean Adventure, Latin American Poker Tour, Asia Pacific Poker Tour, PokerStars Festival and PokerStars MEGASTACK. The Stars Group is one of the world's most licensed online gaming operators with its subsidiaries collectively holding licenses or approvals in 21 jurisdictions throughout the world, including in Europe, Australia, and the Americas. The Stars Group's vision is to become the world's favorite iGaming destination and its mission is to provide its customers with winning moments.
Cautionary Note Regarding Forward Looking Statements and Other Information
This news release may contain forward-looking statements and information within the meaning of applicable securities laws. Forward-looking statements can, but may not always, be identified by the use of words such as "anticipate", "plan", "continue", "estimate", "expect", "may", "will", "intend", "could", "might", "would", "should", "believe", and similar references to future periods or the negatives of these words and expressions. These statements are based on management's current expectations and are subject to a number of risks, uncertainties, and assumptions. There can be no assurance that actual results will not differ materially from those expressed or implied in forward-looking statements. Undue reliance should not be placed on forward-looking statements. Please refer to The Stars Group's most recent annual information form and annual and interim financial statements and management's discussion and analysis for more information about the factors, assumptions and risks that may apply to The Star's Group's forward-looking statements. Each forward-looking statement speaks only as of the date hereof, and The Stars Group undertakes no obligation to correct or update any forward-looking statement, whether as a result of new information, future events or otherwise, except as required by applicable law.
Source: The Stars Group
BCLC Awards Pollard Banknote 10-Year Contract Extension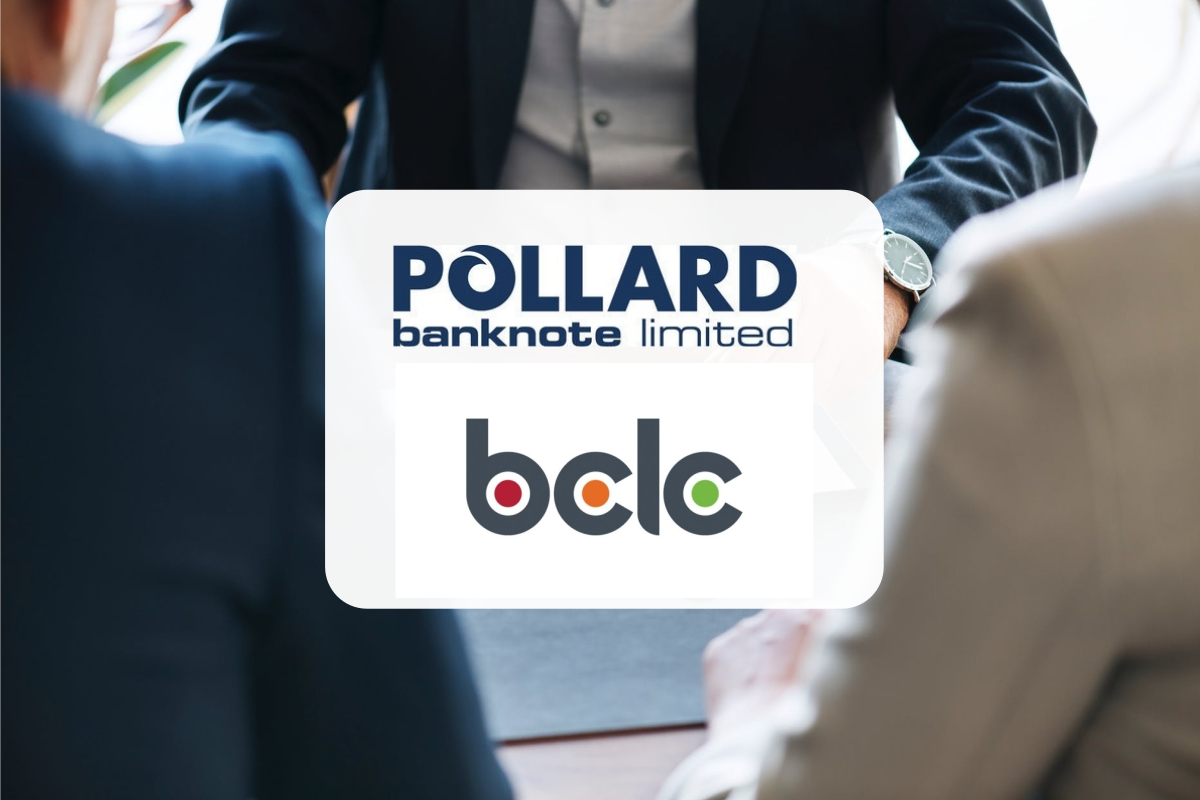 Reading Time:
2
minutes
Pollard Banknote Limited is pleased to announce a significant ten-year extension to its instant ticket games and related services contract with the British Columbia Lottery Corporation ("BCLC"). Under this agreement, which commenced on February 1, 2019, Pollard Banknote will continue to serve BCLC as a supplier of instant ticket games through December 31, 2028.
This agreement extends the successful and more than 30-year relationship between Pollard Banknote and BCLC, during which time we have provided everything from game design and instant ticket production to marketing support and strategic planning services. Over the course of this partnership, Pollard Banknote has helped the lottery achieve steady sales growth, including a 33% increase in instant sales over the past five years, which well exceeds the Canadian average of 20% over the same period.
BCLC is recognized for its innovative and progressive approach to instant ticket products, launching tickets featuring many of Pollard Banknote's industry-leading innovations, including Scratch FX®, Jumbo Pop n' Play™, PlayBook® Mini, pouched games, and various specialty inks. BCLC's adoption of novel game concepts is well suited to their commitment to strengthen their core games and expand their product offerings to meet the expectations of their growing customer base. For example, the Lottery and Pollard Banknote are currently collaborating on a dynamic new Crossword ticket that will feature an integrated digital game play component to extend player excitement.
"BCLC is a long-valued customer and we are exceptionally proud of the strong partnership we have cultivated. We work hard to help BCLC delight its players with eye-catching and innovative products, and we are happy to see the results of these efforts pay off with consistent sales growth." said Doug Pollard, Co-Chief Executive Officer, Pollard Banknote. "This contract extension demonstrates the productive nature of our collaborative relationship, and we are excited for the opportunity to continue to work with BCLC for many more years to come."
About Pollard Banknote:
Pollard Banknote is a leading lottery partner to more than 60 lotteries worldwide, providing high quality instant ticket products, licensed games, Schafer Systems retail merchandising solutions, and a full suite of digital offerings, ranging from game apps to comprehensive player engagement and iLottery solutions, including strategic marketing and management services. The company is a proven innovator and has decades of experience helping lotteries to maximize player engagement, sales, and proceeds for good causes. Pollard Banknote also provides pull-tab tickets, bingo paper, and its Diamond Game and Oasis-branded electronic ticket machines to charitable and other gaming markets in North America. Established in 1907, Pollard Banknote is owned approximately 67.5% by the Pollard family and 32.5% by public shareholders, and is publicly traded on the TSX (PBL). For more information, please visit our website at www.pollardbanknote.comhttp://www.pollardbanknote.com/.
IGT Provides INTELLIGEN™ VLT Central Management System to Loto-Québec with Three-Year Extension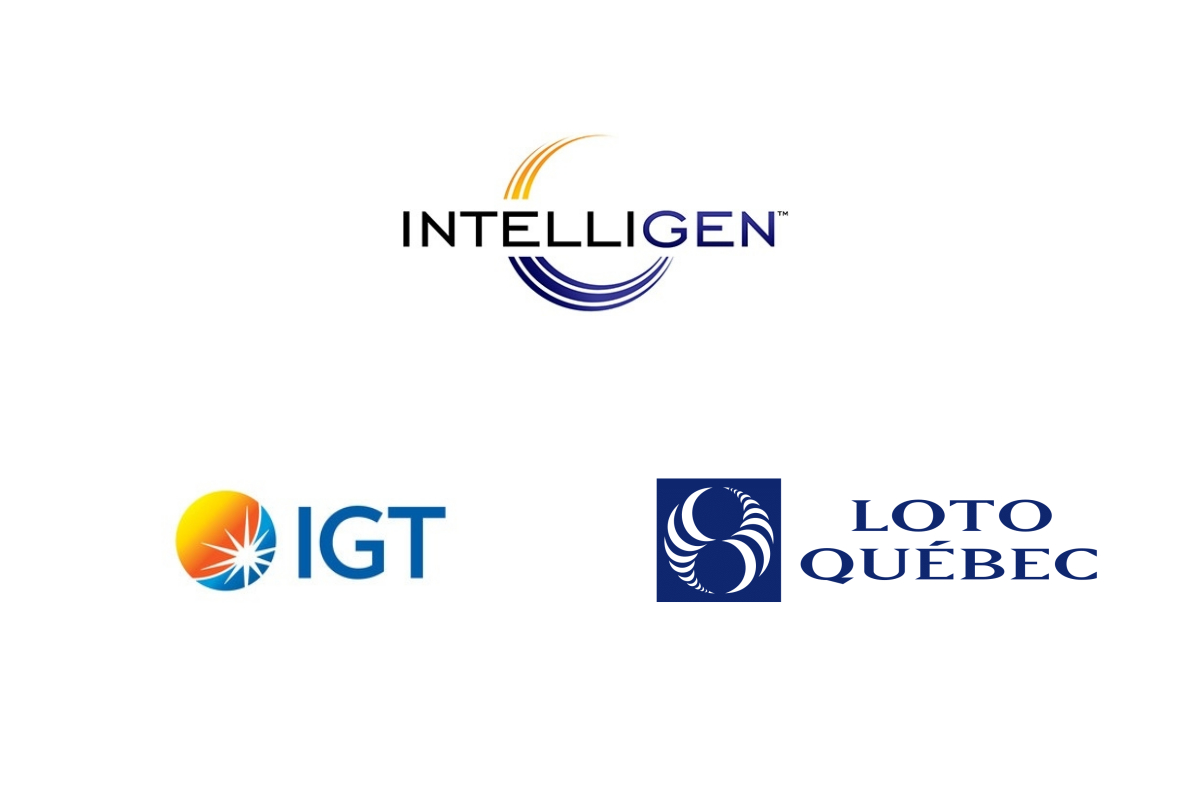 Reading Time:
2
minutes
International Game Technology PLC, announced that its subsidiary, IGT Canada Solutions ULC, has signed a three-year extension to continue providing its INTELLIGEN™ video lottery central system to Loto-Québec. The contract extension runs through September 2, 2021.
"Our INTELLIGEN solution is used by Loto-Québec to monitor nearly 10,000 VLTs in the province, all of which are provided by IGT," said Jay Gendron, IGT Chief Operating Officer, Lottery. "The INTELLIGEN central management system ensures the Lottery has full control of the complexity, security, integrity, and advanced reporting of their VLT network to optimize operations and drive growth for their business."
INTELLIGEN is built on more than 20 years of proven central system experience, and offers stable, secure and command control capabilities uniquely tailored to VLT gaming environments. It operates with a wide range of VLTs using multiple protocols, including the Game to System® (G2S®) open standard protocol, and has advanced communication abilities.
Under the terms of the agreement, IGT will provide hotline services for the INTELLIGEN central system, advanced business intelligence, distributed game management, and proactive diagnostic modules. In addition, IGT also provides Loto-Québec with lottery instant ticket vending machines, VLTs, casino slots, interactive games, and Canadian Bingo and Poker Network.
About IGT:
IGT (NYSE:IGT) is the global leader in gaming. We enable players to experience their favorite games across all channels and regulated segments, from Gaming Machines and Lotteries to Digital and Social Gaming. Leveraging a wealth of premium content, substantial investment in innovation, in-depth customer intelligence, operational expertise and leading-edge technology, our gaming solutions anticipate the demands of consumers wherever they decide to play. We have a well-established local presence and relationships with governments and regulators in more than 100 countries around the world, and create value by adhering to the highest standards of service, integrity, and responsibility. IGT has over 12,000 employees. For more information, please visit www.igt.com.
Win Systems Installs Its Casino Management System "Wigos" For The First Time In Canada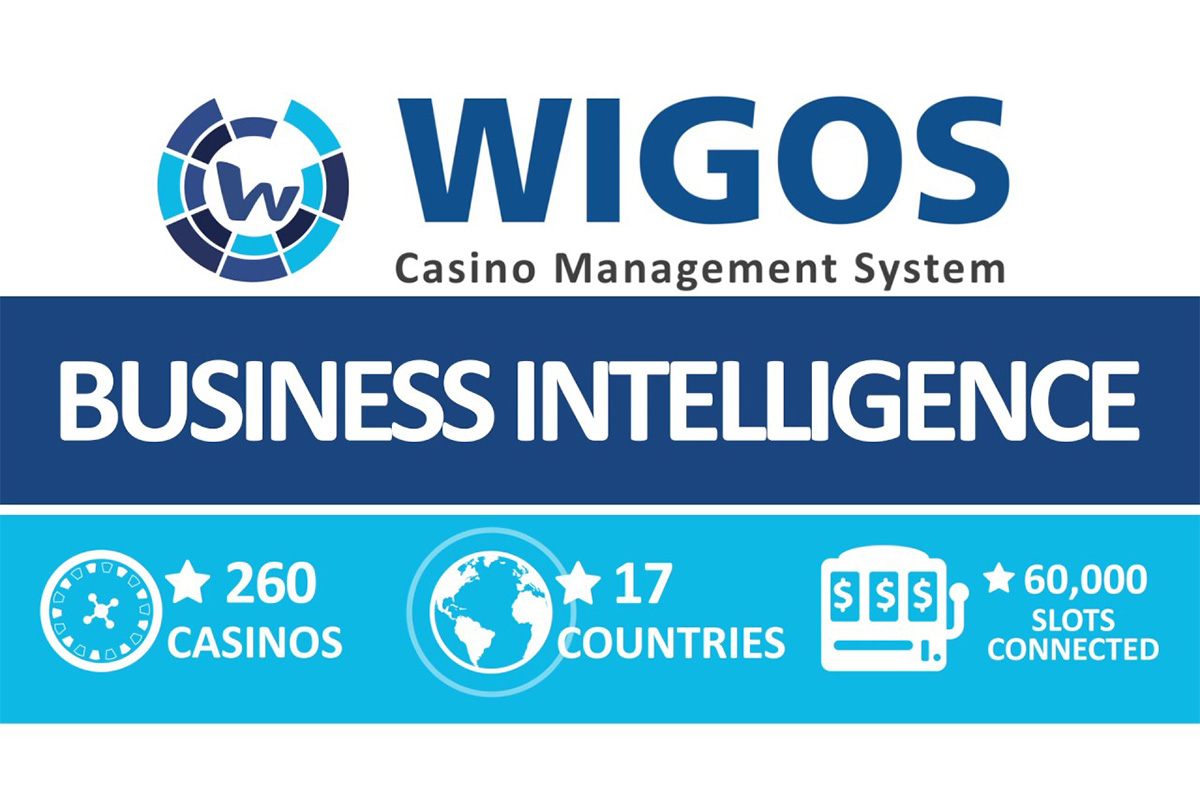 Reading Time:
1
minute
Win Systems the leading technology supplier for the gaming and entertainment industry, has announced the installation of its renowned Casino Management System Wigos for the first time in Canada. In addition, the first Wigos installation in the country has taken place in one of the best Canadian Venues: the Magic Palace Casino in Kahnawake (Montreal).
With this installation, Win Systems continues its unstoppable growth. By the end of 2018, Wigos had reached 300 casinos. With this installation the number already increases to 310 casinos, connecting more than 85,000 machines in 20 different countries around the world.
The Magic Palace Casino is located in Kahnawake in the indigenous Reservation of the Mohawks and is considered one of the best casinos in Canada thanks to its firm commitment to the best gaming experience, combining the best service to their players with the most cutting-edge machines and games in the sector.
Eric Benchimol, CEO of Win Systems, commented: "It's a pride and honor for us that a casino of the prestige of the Magic Palace has decided to bet on our CMS Wigos, especially when it's the first installation in Canada. North America is one of the most growing markets and one of our strategic priorities, and we are fully convinced that an installation such as the Magic Palace Casino will allow us to take a significant step forward in our expansion plans. Once again, I want to thank to all of the technical team of both –Win Systems and the casino- for their excellent work during the installation which was developed in an exemplary way. "