Bitcasino.io adds Litecoin following surge in customer demand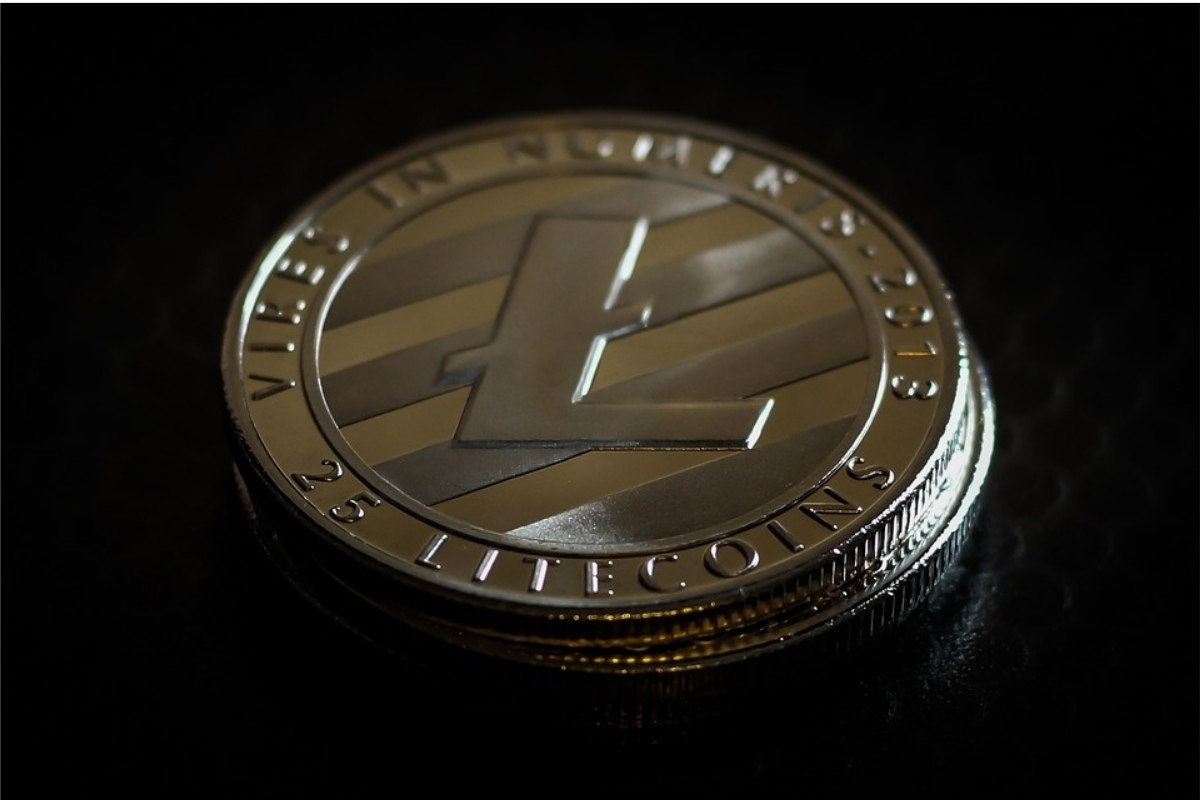 Reading Time:
2
minutes
Pioneering crypto casino puts 'customers at the centre of the universe' offering industry's widest range of currency options

Bitcasino.io, operated by eGR Power 50 operator Coingaming Group, has integrated Litecoin into its pioneering crypto gaming offering following a surge in player demand, increasing its extensive variety of currency options.
During the feedback process for the launch of the newly enhanced Bitcasino online and mobile offering large numbers of players requested the introduction of Litecoin.
In line with the Coingaming Group's core philosophy of placing its 'customers at the centre of the universe' the Bitcasino development team delivered the Litecoin offering in record time enabling players to select from and use a wide variety of currencies.
The team used cutting-edge wallet software developed for the site's July 2018 Ethereum integration that has seen deposits increase by 22%.
Launched in October 2011 as a spin-off to Bitcoin, Litecoin is the world's third most popular altcoin behind Ethereum and Bitcoin and offers players rapid processing speeds and lower transaction fees.
Both Ethereum and Bitcoin have already been integrated into the Bitcasino gaming experience, generating record numbers of transactions in 2018 as a result.
Previous to the Litecoin announcement, Bitcasino also integrated both a new mobile-first cashier and Ethereum as a payment method. The cashier function works seamlessly on all handheld devices allowing players on the leading crypto casino to track deposits and withdrawals more easily, while Ethereum opens the door to players wishing to use the world's second most popular cryptocurrency.
Bitcasino has recently relaunched its online and mobile products with load speeds up to eight times faster than its competitors offering the industry's most advanced, mobile-first and customer-friendly casino product.
Players can now deposit, play, win and withdraw in Bitcoin, Ethereum and Litecoin, while also taking advantage of BTCXE, the industry-first fiat-to-Bitcoin currency converter.
Tauri Tiitsaar, Head of Casino at Bitcasino.io, said: "We pride ourselves on listening to our players and, after a great deal of feedback and interaction, we took the immediate step to deliver what our customers wanted.
"By consistently striving to put our players at the heart of everything we do, we're creating the ultimate fun, fast and fair gaming experience. The introduction of Litecoin is yet another example of how we want to make our customers our priority and give them complete control of their experience."
About Bitcasino:
Founded in 2014, as part of the Coingaming Group, Bitcasino is a leading bitcoin-led casino operator.
Bitcasino has an expansive, quality casino product featuring more than 1,400 games, including slots, table games and live dealer casinos from some of the industry's leading suppliers. These are hosted on its proprietary platform, developed by leading designers and software engineers to create the ultimate user experience for players.
Bitcasino prides itself on its enjoyable and trustworthy casino and gaming service, with withdrawal times of around 1.5 minutes amongst the fastest in the industry and cutting-edge security measures in place.
For more information about Bitcasino, please visit https://bitcasino.io.
Sportsbet.io lands headline Watford F.C. shirt sponsorship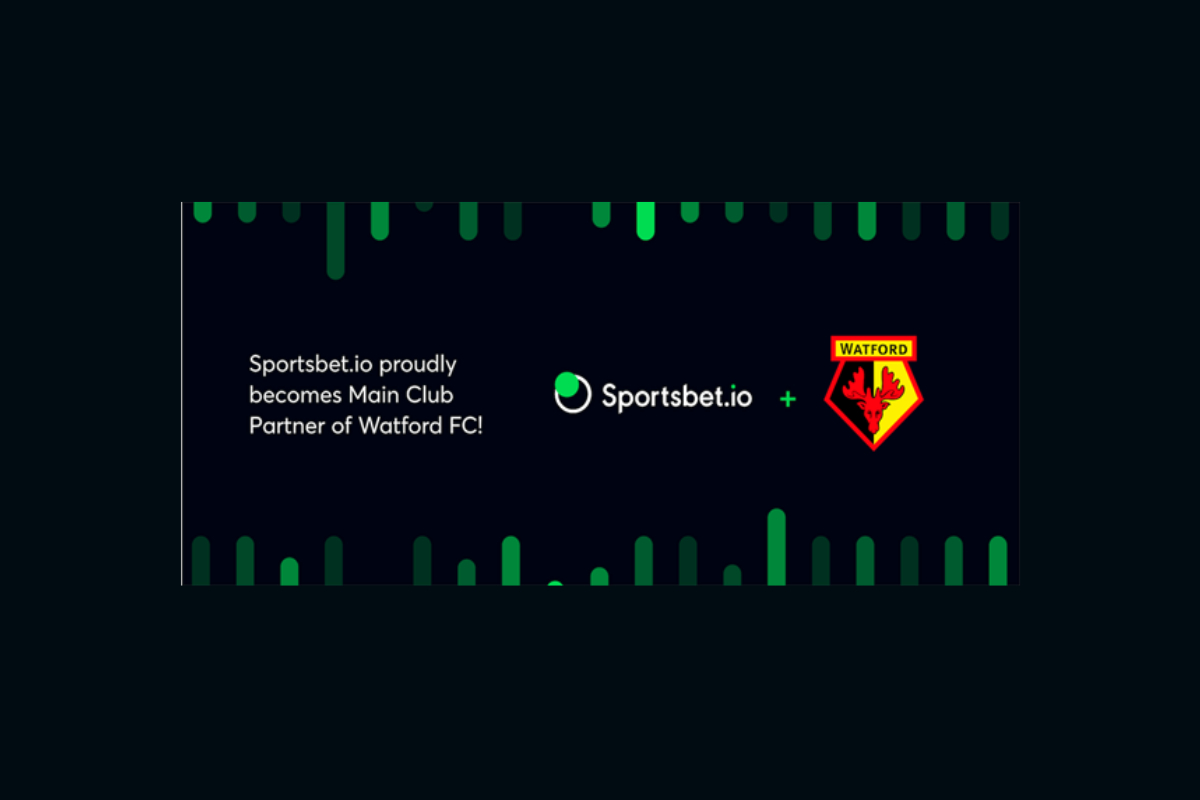 Reading Time:
2
minutes
Disruptive sports betting brand Sportsbet.io has agreed a deal to become the Main Club Partner of Premier League team Watford F.C. after securing a landmark agreement with the 2019 FA Cup finalists.
The deal, the likes of which have never been seen before in the cryptocurrency sportsbook world, will see the Sportsbet.io's logo appear on the front of Watford shirts for the next three years.
Sportsbet.io branding will also feature at Watford's home ground of Vicarage Road from the start of the new Premier League season, which kicks off on August 10 against Brighton and Hove Albion.
The announcement comes as Sportsbet.io recently celebrated its third birthday, and marks a major step up in its marketing activity. Earlier this month, Sportsbet.io sponsored the CONIFA European Football Cup, which was won in dramatic fashion by South Ossetia.
A video created by the leading online sportsbook called 'Know No Borders' has been released celebrating the partnership, Sportsbet.io has also kicked off the first special promo to celebrate the big news.
Justin Le Brocque, Head of Sportsbook Marketing at Sportsbet.io, said: "The Premier League is the most watched sports league in the world, so we are absolutely delighted to announce a major sponsorship deal with one of its most celebrated teams.
"Like Watford, Sportsbet.io knows no borders in its efforts to bring fun, fast and fair entertainment and excellence to a truly global audience. We are both looking to disrupt more established competitors and need to be creative in the way we approach this challenge.
"We share the club's desire to combine passion and innovation to reach the top, and we look forward to doing everything we can to support Watford next season and beyond."
Spencer Field, Global Strategy & Partnerships Director of Watford FC, said "This is an important year for the club as we aim to improve on a fantastic season both on and off the pitch in 2018/19.
"Our desire to increase our global reach while continuing to make our fans proud by doing things differently in the Watford way is fully supported by Sportsbet.io. We are thrilled to have found a partner that matches our ethos by looking to disrupt the betting industry and offer their customers a fun, fast and fair experience."
The partnership, the largest in Watford's history, will see Sportsbet.io's branding across Watford FC's home, away and goalkeeping shirts, as well as training kit for both men's and ladies' team.
This historic deal was negotiated and concluded by Samson Sport Consultancy and Kalus Kenny Intelex.
Operated by the Coingaming Group, Sportsbet.io has quickly established itself as one of the most disruptive sports betting brands in the world, offering players a world-class experience and the ability to bet on sports with both traditional local currencies and cryptocurrencies.
Watford F.C. enjoyed a successful 2018/19 under manager Javi Gracia, finishing 11th in the league and reaching the final of the FA Cup.
Israeli Supreme Court Passes Landmark Verdict on Crypto Exchanges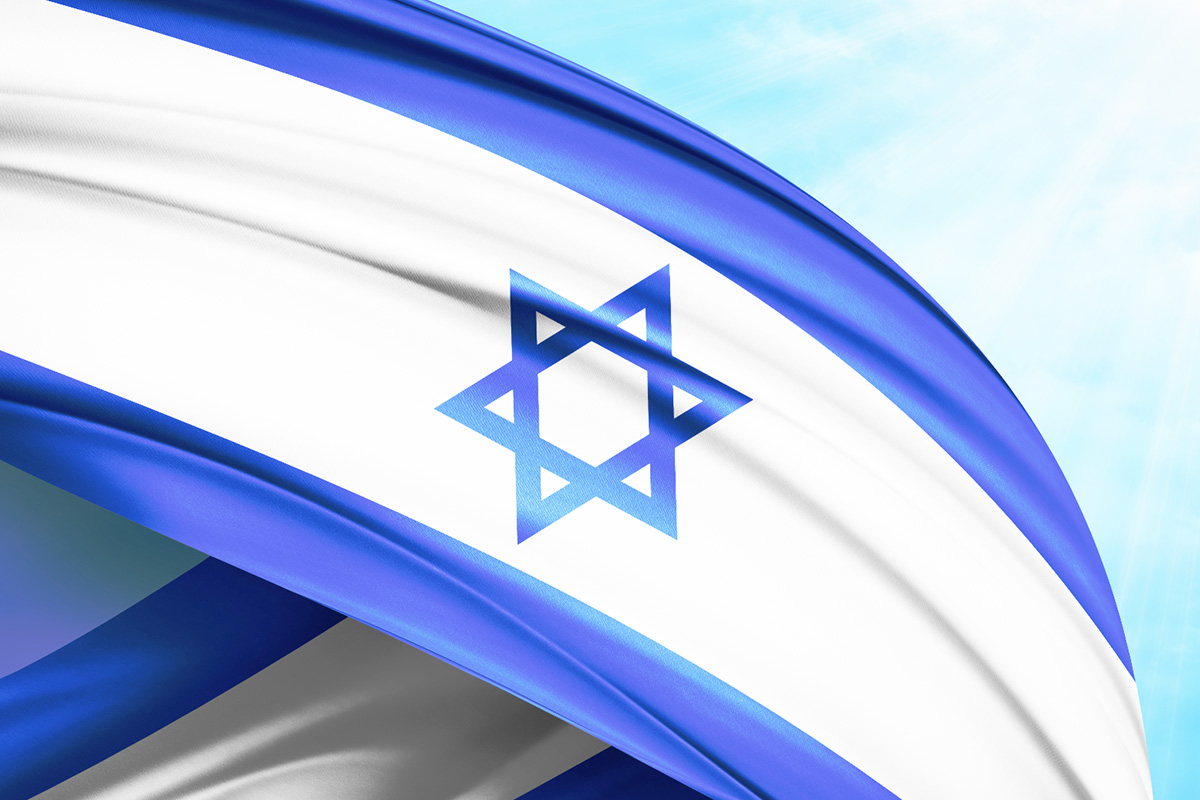 Reading Time:
1
minute
The Supreme Court of Israel has ruled that Leumi Bank cannot freeze the cryptocurrency exchange Bits of Gold's account because of regulatory concerns.
The bank, in spite of the court ruling , still maintains its stance against dealing with the exchange. However, the ruling sets precedent for Israeli cryptocurrency firms to legally use traditional banking services in the region.
This history of the landmark goes like this:
In 2017, the Israeli Supreme Court previously ruled in favor of Leumi in a separate case against Bits of Gold, in which the bank restricted the exchange's account on the grounds that bitcoin (BTC) transactions could not comply with the country's anti-money laundering (AML) laws.
In 2018, however, the Israeli Supreme Court ruled that Leumi Bank could not block account transactions on the grounds that they went to BTC exchanges, purportedly "websites that execute gambling transactions." Further, Judge Anat Baron issued a court order temporarily barring Leumi from blocking Bits of Gold's bank account.
Judge Baron commented that since there was no indication of any AML violations over five years of exchange transactions, there are not any grounds to continue blocking Bits of Gold's account. Baron noted, however, that the decision to issue the court order did not prevent the bank from scrutinizing the exchange's behavior or complying with their risk management policy.
In March 2019, the Israeli Securities Authority issued its final recommendations for cryptocurrency regulations. The report includes several ideas for how to support the cryptocurrency space in the country, including the establishment of a regulatory sandbox.
Quanta Expands Its Payment Gateway and Increase Accessibility For Game Players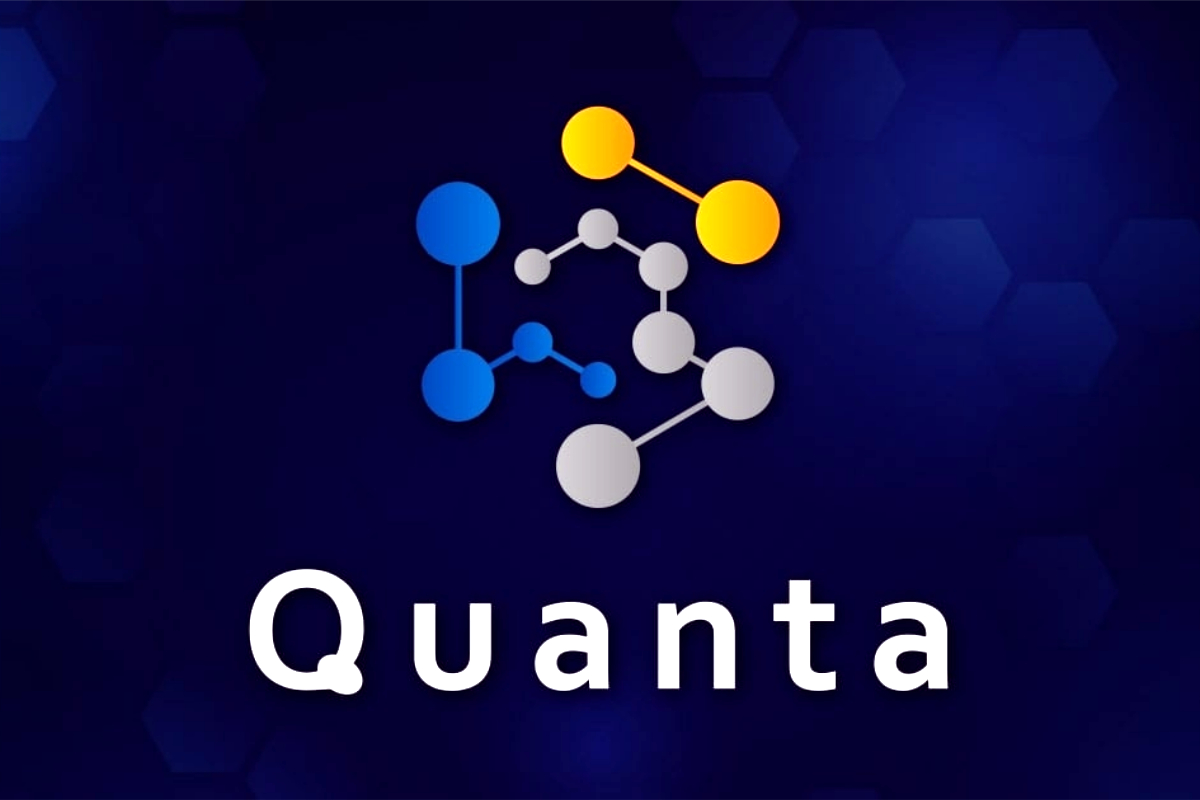 Reading Time:
2
minutes
Quanta Technology the world's first licensed blockchain lottery operator is excited and delighted to announce that it has introduced additional crypto currencies, QNTU and Bitcoin, as an acceptable payment to buy Quanta Game Tokens (QGT). Previously Ethereum was the only currency available to buy QGT, the in-game token in Quanta's private blockchain environment.
With the latest Payment Gateway development, players can now use QNTU and Bitcoin on top of Ethereum. This gives players more payment options and extending the base to include those who currently only use Bitcoin, as well as increase the usage of QNTU, increasing the number of active players.
Alongside this new development, every player will now be able to withdraw their winnings back in the same currency they used to deposit in. Meaning if a player used Bitcoin to buy QGT, this will be the currency players receive by converting it back.
"This accomplishment is a significant milestone for Quanta, and align with our mission to leverage the gaming industry in the blockchain era," said Kostas Farris, Acting CEO and Director of Quanta. "As we progress to increase the variety of acceptable currencies through our payment gateway, stakeholders in the gaming industry will see the benefits of utilizing our revolutionary blockchain technology as a part of their business and create a single trusted and transparent platform for players."
Quanta currently runs a weekly prize draw, the 'Quanta Prize Draw' (www.myquanta.im), which is regulated by the Isle of Man Gambling Supervision Commission and has a range of prizes and a potential jackpot. In fact, one lucky winner in the Isle of Man has very recently scooped the top prize. Look out for news about our latest Jackpot win on Facebook and Telegram.
Quanta is also the major shareholder of Naija Lottery which is currently one of the biggest game operators in Nigeria.