Bulldog is leading the charge for rapid ROI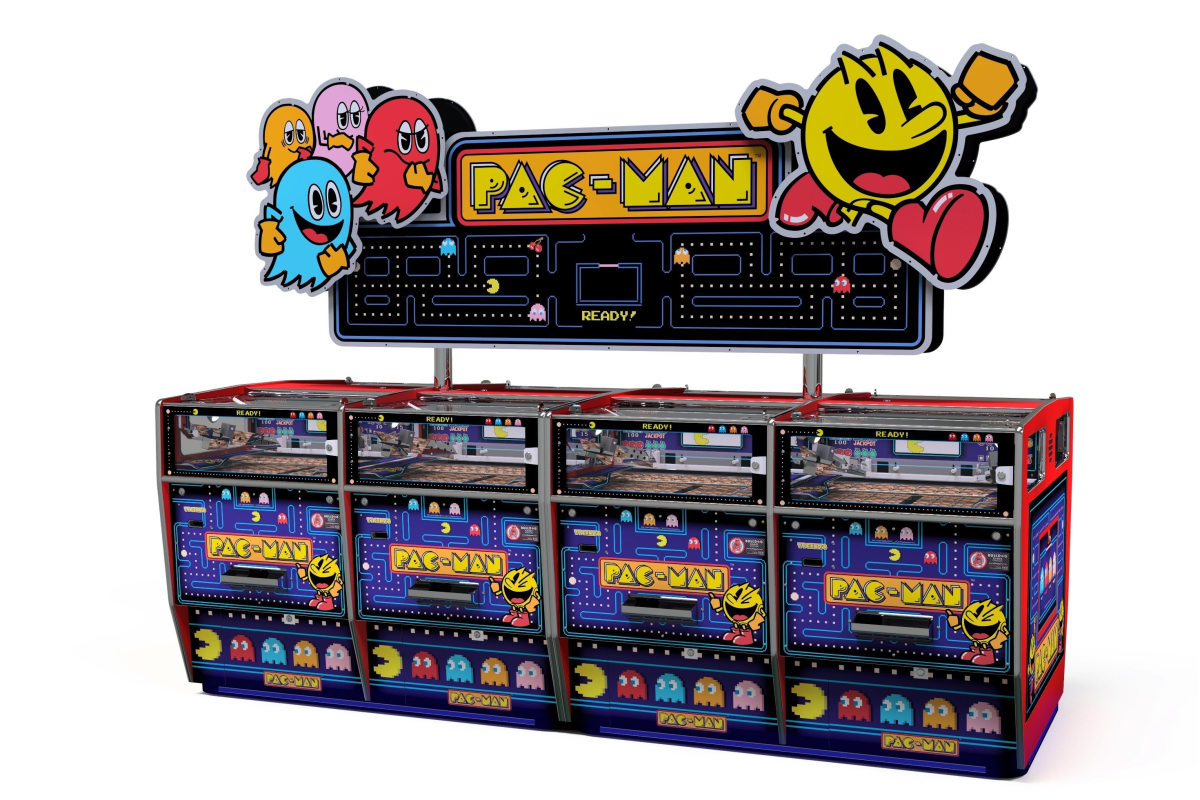 Reading Time:
2
minutes
Bulldog Games, the brand credited with bringing fresh thinking and energy to the redemption sector, has started 2019 with a flourish underpinned by a commitment to maximise cash box and deliver the fastest possible ROI. Launched at the 2018 edition of EAG Bulldog is reporting an outstanding start to the new year with orders up by 20 percent on the same stage 12 months ago and having secured its first international distribution agreement covering the Middle East.
Tony Glanville, Managing Director of exclusive UK distributor RLMS Sales, believes the popularity of Bulldog is due to its ability to deliver on a number of fronts. He stated: "To rise to the top, redemption equipment needs to tick certain boxes, in particular games need to be simple to play, create a sense of theatre for the player and, most significantly, enhance the level of interaction. The ability to do this and to do this consistently, is contributing to outstanding cash box figures that are 15 percent above games of a similar footprint and a rapid ROI which can be as short as 15 weeks."
At EAG 2019 Bulldog grabbed the headlines with a collection of high impact products embracing both licensed and non-licensed games. Helping to get EAG off to a flying start were the pirate themed Ben Bones and a new pusher which carries the universally recognised Pac-Man licensed character. Tony Glanville explained: "Ben Bones is a pirate themed videmption game with a barrel controller which provides the player interaction that's such an important part of the experience. This allows players to interact with the game by spinning the unique eye-catching barrel to try win the pirate booty, a simple gameplay which is easy for all ages to understand. Ben Bones is also adaptable for operators providing total flexibility with a stake range from 10p to £1 and selectable maximum prize awards of up to 5,000 tickets. With its desert island background, high quality pirate sound effects and vibrant, eye-catching graphics, the game's unique look and theme ensures it stands out in any venue. Ben Bones can also be made available in 65" XL version."
Bulldog has received significant orders for the Pac-Man Pusher which is available in four and eight player formats as well as a Deluxe version which has an option to add a dot matrix top box and backlit front doors, enhancing the game's visual appeal and Pac-Man branding.
"Combining the stand out appeal of Pac-Man with the superb quality build that Bulldog is recognised for, is a winning formula." stated Glanville. "Pac-Man remains one of the most popular arcade games of all time and nearly 40-years after it was launched it is still recognised and loved throughout the world. The kerb appeal of Pac-Man is such that operators are placing it at the very heart of their arcades and FECs, a strategy that's creating a talking point and helping to attract customers inside the premises."
He added: "This is a joined-up range and what's particularly pleasing is that orders have been placed across the board, which reflects positively on the strength and depth of the offering."
Manufactured in the UK, the Bulldog brand is backed by a detailed after sales and technical support service to keep machine downtime to a minimum and maximise cash box income for operators.
Esports Tournament Platform XY Gaming Announces Multi-Million Funding Round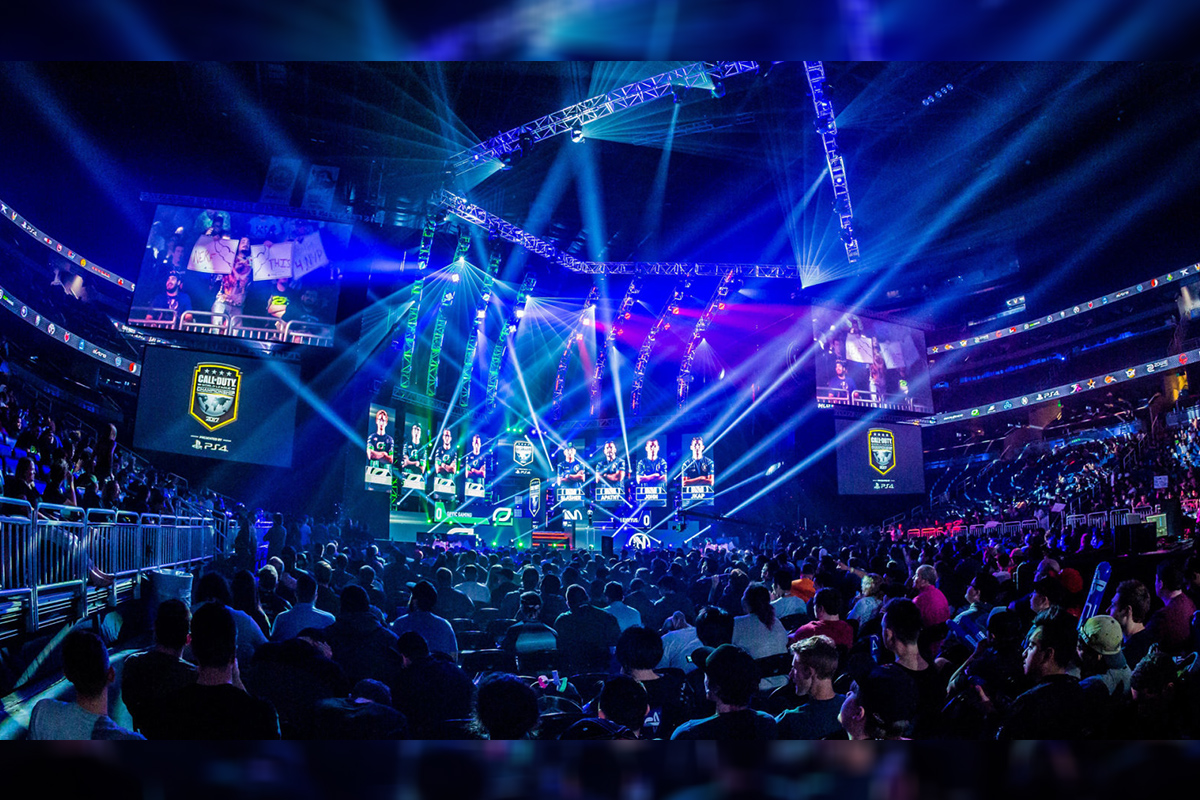 Reading Time:
2
minutes
XY Gaming, one of the world's largest global esports tournament platforms where users compete for cash prizes, announced a $2.5 million USD seed funding round co-led by KB Partners and Varga Capital. XY Gaming organizes asynchronous esports tournaments using its proprietary technology, to create a convenient and hassle-free global arena for gamers to compete in some of the world's top games, including League of Legends and Dota 2, with support for Fortnite, Rocket League, CSGO and additional titles coming soon. The company has worked with HyperX, GFuel, PaySafeCards, Sennheiser and Pinnacle, and has hosted more than 16,000 tournaments and 12.5 million games to date, catering to gamers of all skill levels.
"The majority of the esports market has few opportunities to compete for cash prizes," said XY Gaming co-founder and CEO Aaron Fletcher. "Through our simple, free, and one-click to enter and play platform, we enable gamers of all skill levels to take their gaming to the next level in a fair and secure environment."
The worldwide gaming market includes 2.5 billion active gamers. While most tournaments target the top one percent of gamers, XY Gaming creates a space for all gamers that want to play competitively. The company automatically tracks players' in-game statistics and awards scores based on performance. Payouts are distributed via Paypal, credit cards, or credit for purchases in the marketplace. Unlike some tournaments which only divvy up earnings to players in the top one percent, XY Gaming divides cash awards between 30-40 percent of all participants in a tournament to increase participation rates and odds of winning.
XY Gaming also offers brands unparalleled engagement and advertising access to its more than 100,000 registered users. The company will use the new capital to enhance its advertising offering by developing a new branded tournaments model and expanding its advertising vertical, to better enable direct brand engagement.
"Numerous brands have indicated a great disparity between what current tournament platforms offer and what brands expect, and I am excited that we now have the capital to grow XY Gaming and create this new marketing vertical that is global, inclusive and scalable," added Fletcher.
Funds will also be used to expand the team, create marketing campaigns, partnerships and influencer sponsorships to grow the site, and add new well-known game titles including Fortnite, Apex Legends, and Rocket League.
About XY Gaming:
XY Gaming is the world's largest global esports tournament platform where users compete for cash prizes across games like League of Legends and Dota 2 with support for Fortnite, Rocket League, CSGO and additional titles coming soon. XY Gaming organizes asynchronous esports tournaments, automatically monitoring players' in-game statistics and awarding scores based on performance to create a convenient and hassle-free competitive arena for gamers of all skill levels. The company has hosted over 16 thousand tournaments and 12.5 million games to date and has attracted more than 1 million people in a single tournament. The company was co-founded in San Francisco. For more information, please visit www.xygaming.com.
About KB Partners:
KB Partners is a suburban Chicago based investment firm focused on early-stage venture capital investments. KB's principals take an active approach in helping to build dominant new enterprises by working in partnership with talented entrepreneurs and experienced managers. The firm is currently investing out of KB Partners Myriad Opportunity Fund, which invests in passionate innovators at the intersection of sports and technology.
Sycuan Awarded Best Casino Buffet from 2019 Best of Mission Times Courier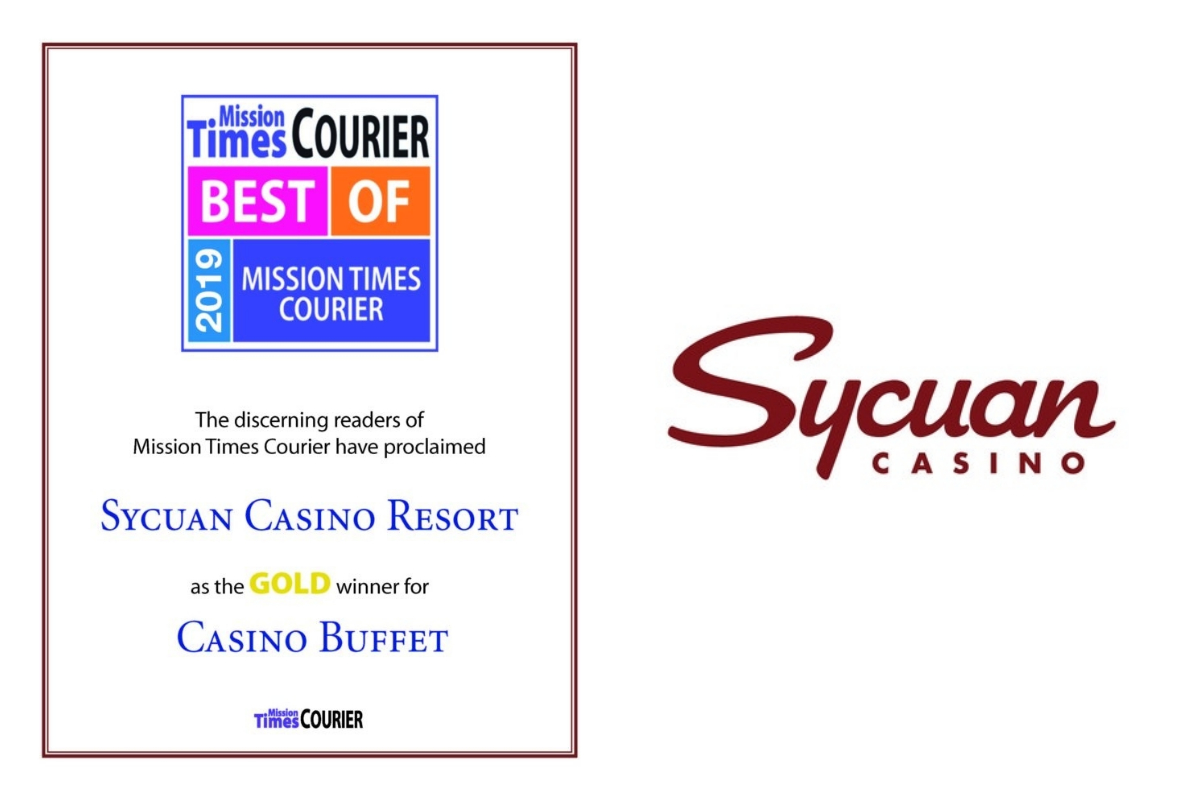 Reading Time:
2
minutes
Sycuan Casino Resort announced today that the organization has been awarded Best Casino Buffet from the San Diego Community News Network's 2019 Best of Mission Times Courier.
Each year, Mission Times Courier releases the Best of Mission Times Courier issue, which puts a spotlight on those who are doing the very best in a variety of categories. Hundreds of nominations from local residents are submitted and tallied and the winners are announced.
"We are honored to be voted Best Casino Buffet by the readers of the Mission Times Courier," said Dan Morales, vice president of marketing at Sycuan Casino Resort. "The Buffet is one of our most popular dining venues amongst our guests and features everything from seafood to prime rib to many international dishes."
The Buffet at Sycuan is open seven days a week and serves up a variety of different cuisines. The lunch buffet features a full spread as well as a made-to-order burger bar and malt shop with nine different handcrafted milkshakes and malts. The dinner buffet features hundreds of items including slow-roasted prime rib, crab legs, shrimp cocktail, specialty international foods and a delectable dessert bar.
About Sycuan Casino Resort:
Sycuan Casino Resort began as a humble Bingo Palace in 1983. Now more than 35 years later, it has become a community landmark and one of San Diego's premier casino and resort destinations. Sycuan recently completed a $260M expansion, which includes a 12-story luxury hotel tower with over 300 guest rooms and 57 suites. Guests can enjoy a wide range of onsite amenities including a variety of new restaurants from fast-casual to fine dining, meeting and event space, a full-service spa, fitness center and a state-of-the-art pool and gardens area with a lazy river and swim-up bar. Sycuan also boasts a newly expanded casino floor for a total of 2,800 slot machines and 54 table games in a variety of gaming options. Sycuan is open 24 hours a day, seven days a week. For more information visit www.sycuan.com or call 619-445-6002.
SOURCE Sycuan Casino Resort
French Ruling On Copyright Flies In Face Of Established EU Law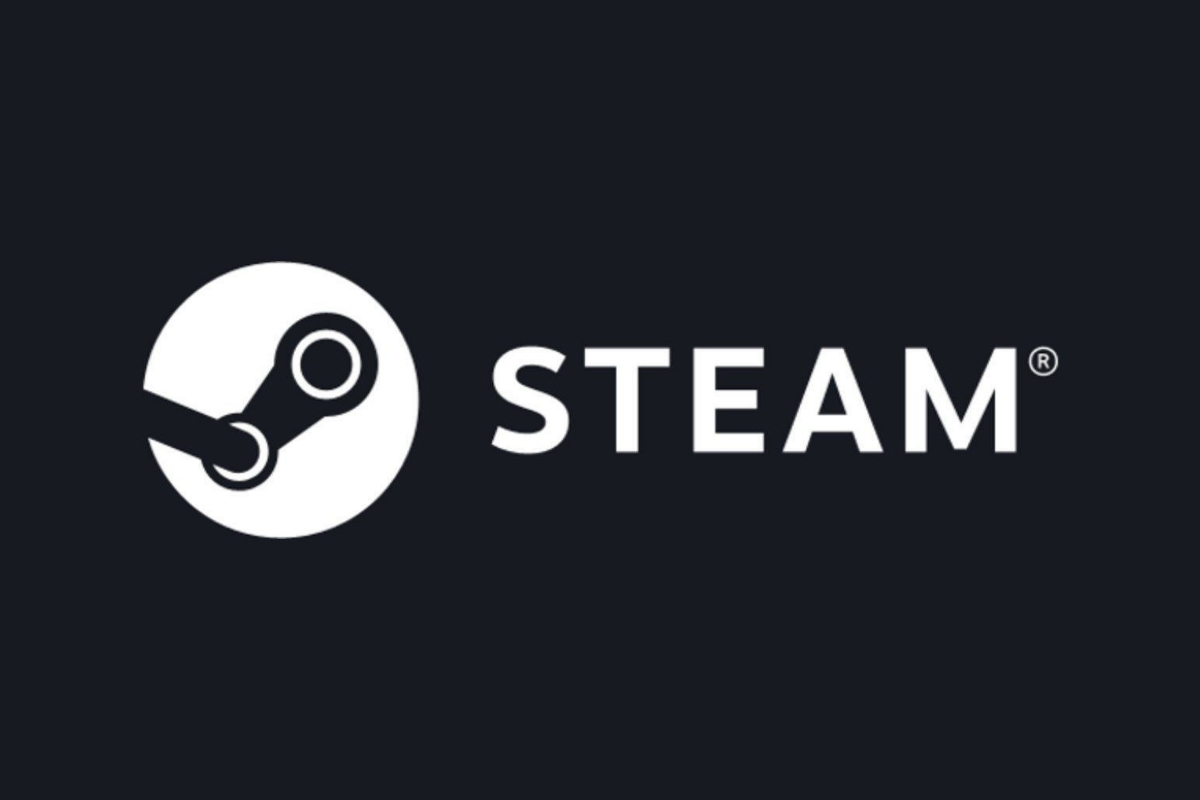 Reading Time:
3
minutes
A French court ruling on 17 September in a case brought by the French consumer group UFC-Que Choisir against Valve found that purchasers of video games on Valve's digital platform, Steam, are permitted to resell them. This ruling contradicts established EU law and should be overturned on appeal.
Simon Little, CEO of ISFE, said: "This French ruling flies in the face of established EU law which recognises the need to protect digital downloads from the ease of reproduction allowed by the Internet.  Far from supporting gamers, this ruling, if it stands, would dramatically and negatively impact investment in the creation, production and publication of, not just video games, but of the entire output of the digital entertainment sector in Europe.  If Europe's creators cannot protect their investments and their intellectual property, the impact on both industry and consumers will be disastrous."
According to EU copyright law, when it comes to digital and streaming services, every use must be subject to the authorisation of the rightholder and copyright does not expire with their first sale, as it does with physical goods. Physical goods are subject to the "distribution right" and to the "exhaustion doctrine" which means that the purchaser has the right to resell the goods if they were first put on the market with the authorisation of the copyright owner. This is not the case with digital downloads which are subject to the "communication to the public right", meaning that the purchaser does not have a right to sell them on, without the copyright owner's permission."
Gamers are at the heart of what we do.
ISFE ensures that the voice of a responsible video games ecosystem is heard and understood, that its creative and economic potential is supported and celebrated, and that gamers around the world continue to enjoy great gaming experiences.
Video games are creative works with an interactive element. Video games have been recognised as complex works by the Court of Justice of the European Union and are protected by copyright for both their non-software elements (music, audiovisual, graphics) and their software elements).
The 2001/29/EC Directive on Copyright and Neighboring Rights provides that:
"(29) The question of exhaustion does not arise in the case of services and on-line services in particular. This also applies with regard to a material copy of a work or other subject-matter made by a user of such a service with the consent of the rightholder. Therefore, the same applies to rental and lending of the original and copies of works or other subject-matter which are services by nature. Unlike CD-ROM or CD-I, where the intellectual property is incorporated in a material medium, namely an item of goods, every on-line service is in fact an act which should be subject to authorisation where the copyright or related right so provides".
Current case before the CJEU (Court of Justice of the European Union) – judgement expected end of 2019
The recent Opinion of the Advocate General in the Tom Kabinet case (concerning the resale of e-books) that is currently before the CJEU confirms that the exhaustion doctrine is limited only to tangible, physical supports and has no application whatsoever to digital downloads (which are covered by the communication to the public right and not by the distribution right).
The Opinion concludes that:
"Article 3(1) and Article 4 of Directive 2001/29/EC of the European Parliament and of the Council of 22 May 2001 on the harmonisation of certain aspects of copyright and related rights in the information society must be interpreted as meaning that the supply of e-books by downloading online for permanent use is not covered by the distribution right within the meaning of Article 4 of that directive but is covered by the right of communication to the public within the meaning of Article 3(1) of that directive."