Betinvest recruits its own league of eSports legends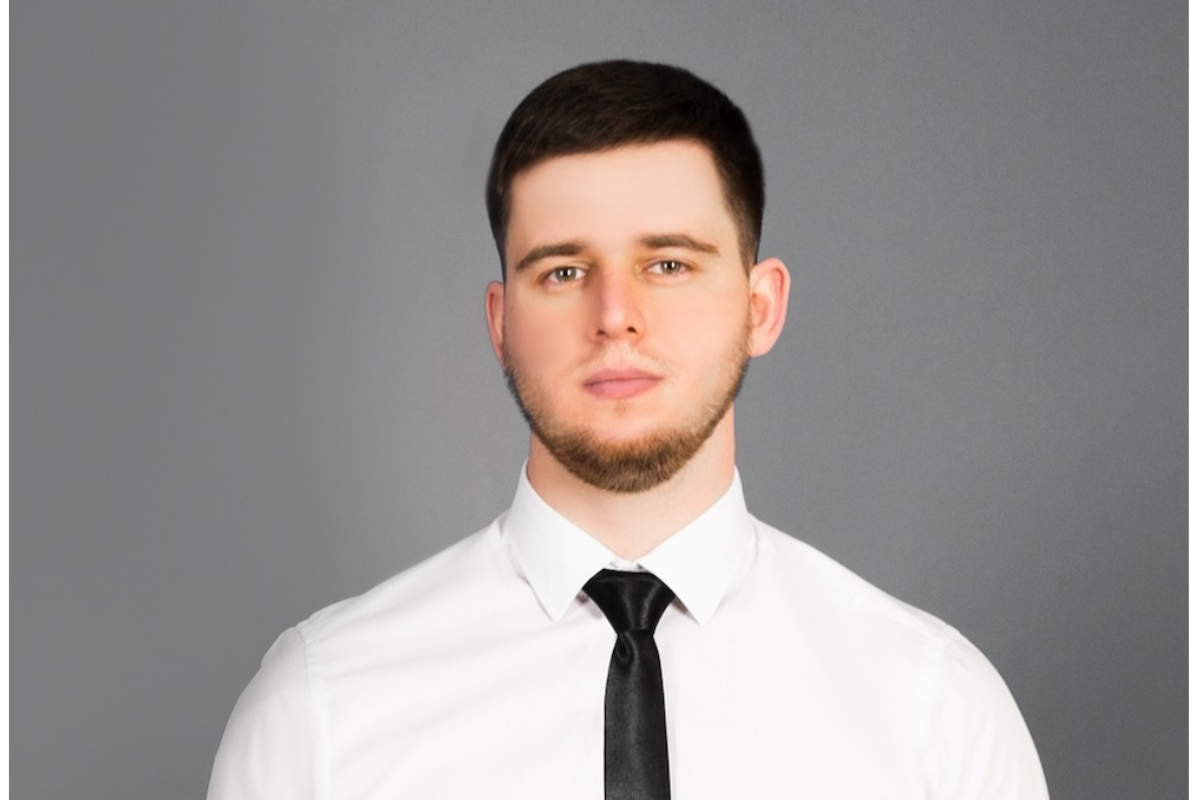 Reading Time:
3
minutes
"Taking inspiration from championship winning teams around the world, Betinvest is developing its newly formed esports with a strong focus on enrolling and fostering talent from past players, fanatic FPS fans and most importantly, people who are passionate about the games themselves. The team which is being built from scratch in 2019, will help to drive the company's leading presence in the sector across various markets over the coming year in a bid to become one of the top three esports odds providers in the world. Exploring his approach to creating such an innovative team Betinvest's eSports Project Manager, Vitalii Humeniuk, discusses how his career began playing Dota 2 with some of the world's best players, Betinvest's simple but effective customer retention strategy and why the wider industry is only now beginning to take esports seriously.
What's been your approach to developing your new team?
I'd say that Betinvest has assembled a team of dedicated eSports enthusiasts who were brought up in the industry and that's what sets apart our approach from the rest of the industry. Having a team of people versed in every facet of the sector enables us to better understand the needs of our audience and offer something unique to the market – something that we lacked when the industry first began. Take myself, for example: I abandoned my eSports career back in 2013 because my parents didn't know what eSports was and never supported me playing computer games. I remember that I used to play against famous names like 'cr1t', 'NOIA' and 'HesteJoe Rotten' in tournaments with prize pools of just €1,500 casted by TobiWan and Wagamama! Look at those players now! TobiWan is one of the most, if not the most, famous Dota 2 caster in the world, and 'cr1t', who is now playing for Evil Geniuses, took 3rd place at TI 2018. Our paths may have split into different directions, but all of us have something in common: we are still passionate about eSports.
Now, we understand more about gaming and we know which games attract the biggest audiences, all of which helps us to design our products. What's more, we've assembled a strong team of traders and analysts. People always say that if you find a hobby that will bring you money, you won't have to work a single day in your life. I can definitely agree with that statement when I think about our newly-formed team. Betinvest's eSports analysts spend hours analysing eSports data and new information from various games. Live traders keep their eyes peeled, offering a wide selection of live odds which are available to the end customer. Our marketing team consists of a few people who, not so long ago, were just casual eSports customers, but are now working on creating the best eSports betting service in the world.
What's been your approach to developing eSports products for your exisiting customers and new players?
At present, we offer odds for over 20 eSports games. It's important to remember that, although there might not be monthly tournaments running for all of those games at the same time, you'd be guaranteed to see at least six disciplines offered on our partners' websites at any one time. Of those, the top three are: Dota 2, CS:GO and League of Legends. We offer approximately 2,000 pre-match events and up to 1,000 live events for these three major games.
As for our next steps – we'll never stop. Our plan for 2019 is to become one of the top three leading eSports odds providers in the world. We keep looking for young talents and try to implement their ideas for new games and new markets.
We offer some of the best eSports betting coverage and have a team of analysts and live traders who calculate our odds. We provide live coverage of eSports matches and let people use smartphones, or any other devices, to watch matches and place live bets. So the answer is simple – we give our audience what they want and they appreciate our efforts.
Imagine you're watching two people playing tennis against each other. You place a bet and, even if you're not familiar with the players' names, the game becomes interesting to you all of a sudden. We do the same with eSports.
This year's ICE London saw a significantly increased eSports presence. Do you see this continuing?
Yes, we noticed this trend reflected by the requests from the visitors who came to our stand at ICE London. The number of people who are interested in eSports services has noticeably increased, but we were prepared for this and were able to offer our new partners an in-house eSports data feed.
With regards to investment in this sector, at Betinvest we are continually expanding our team of traders and analysts and forming our own odds. We plan to enter the market, aiming to become leaders in the top three eSports disciplines, and then, of course, to look into some new, booming games.
Ford to Launch its own esports Virtual Racing Teams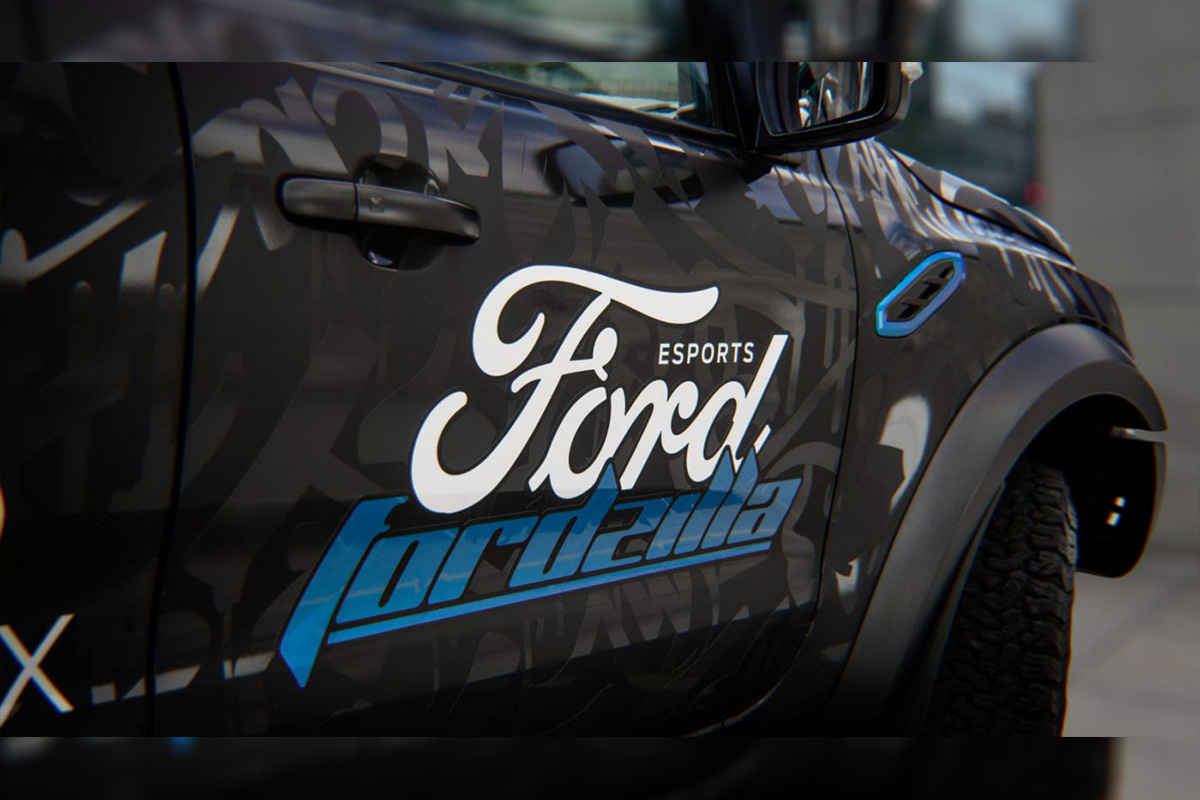 Reading Time:
1
minute
Ford is planning to launch its own esports virtual racing teams, under the name Fordzilla.
The company will recruit top esports drivers for teams in France, Germany, Italy, Spain and the UK. The company will also invite star players to form a European team with selected members from each national team.
The Fordzilla teams will compete in games like Forza Motorsport 7. According to Ford, millions of people play Forza games each month and one million players choose Ford vehicles.
A few years ago, the winner of the first-ever Forza Racing Championship was a 2017 Ford Focus RS.
Esports Gambling Website Rivalry Partners with MoonduckTV to Give Fans a Way to Watch $33.5M+ Esports Event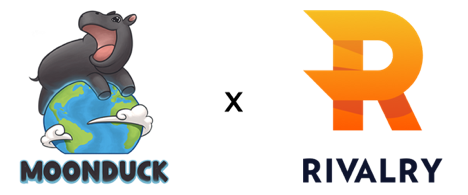 Reading Time:
1
minute
As the esports scene continues to grow, eighteen of the world's best teams are coming together from August 15th – 25th to battle for their share of a $33,500,000+ prize pool. This annual event, known amongst fans of the popular esport Dota 2 as TI9, short for The International 2019, has been held in Seattle for 6 of the last 7 years, with the 2018 event held in Vancouver. This 2019 edition makes its way to the other side of the world to host city Shanghai.
TI9 being based in Shanghai has fans thrilled in China and other Eastern time zones but has left those in European and Western time zones searching for viewing options as they find themselves 12 to 15 hours behind Shanghai, often sleeping while their favorite teams and players battle for the title.
Renowned Dota 2 esports broadcaster MoonduckTV has partnered with Rivalry.com to host the Jungle Jam in Denver, Colorado for fans who want to enjoy the main event of TI9 but not disrupt their lives too dramatically. Hundreds will attend the event in person while hundreds of thousands will watch the stream online through Twitch.
Some of the best casters and analysts in the world will descend upon Denver to add their own personal flair to
European teams join the next season of Forge of Masters WePlay! League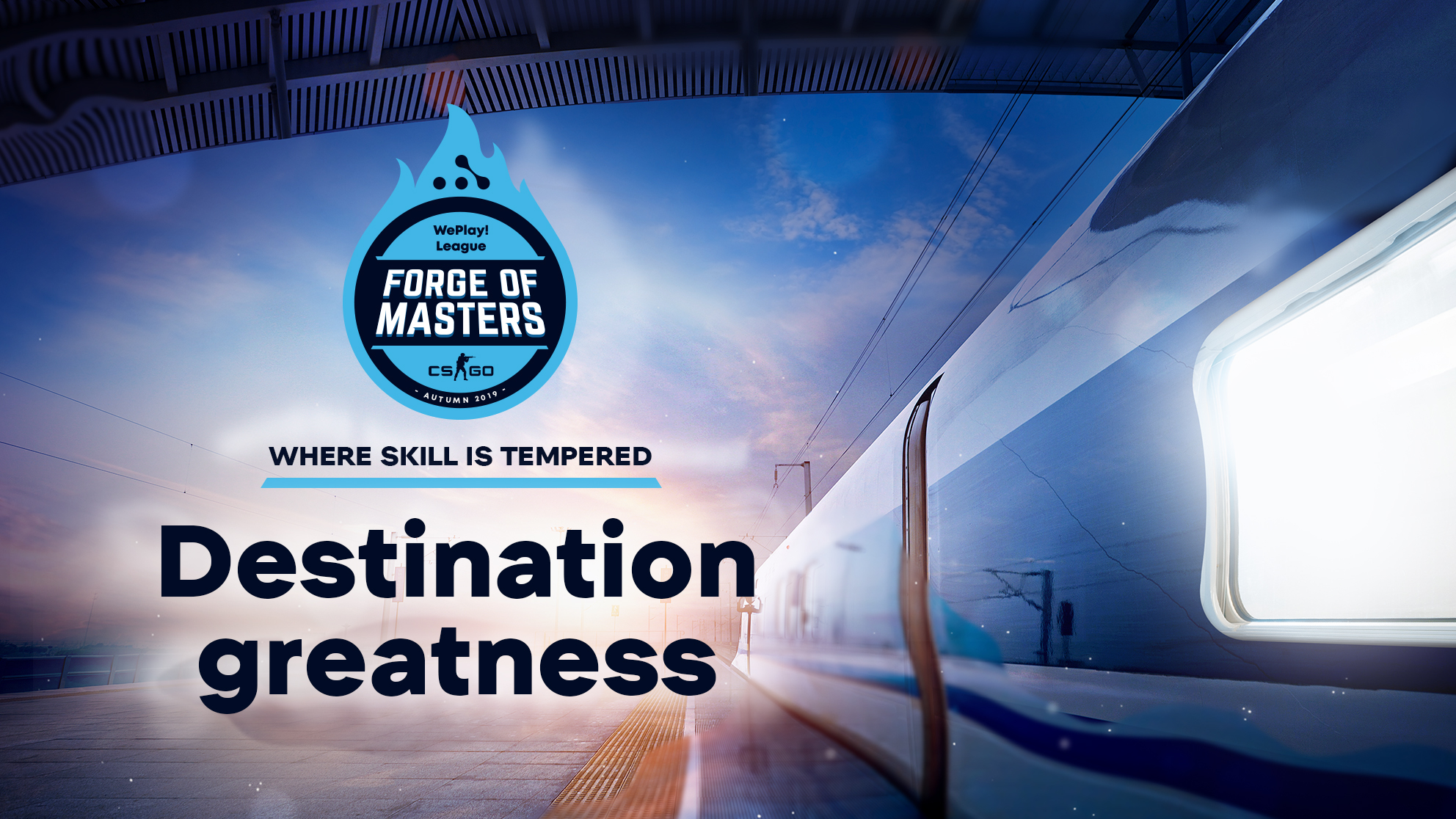 Reading Time:
2
minutes
New-season of the CS:GO league with the $100 000 prize pool will be held in autumn 2019 and culminated with a LAN final in WePlay! esports arena in Kyiv
Forge of Masters league, having the purpose to give regional tier-2 and tier-3 teams an opportunity to grow out of the shadows of the top-tier teams, will resume very soon: the open qualifiers will start on September 14 and the grand final will take place during the LAN-finals on November 17, 2019. The first season was targeted at teams from the CIS, so with the second season organizers decided to expand the pool of participants – now teams from Europe can try their strength fighting for a share of the prize pool and the championship of the league.

League format 

The second season will welcome 24 teams – 12 from the CIS and 12 from Europe. The competition will have open qualifiers followed by the group stage. It will run online with three stages using the Single Elimination system.

During the first stage, all teams will be split into six groups – three for each region. The teams taking first places in their corresponding groups will advance to the LAN-final of the second season. The squads placing second in the groups will go to the third stage of the online competition and the squads placing third – to the second stage. Based on the results of the second and third stages of the group stage, we will know the teams going to the LAN-final.

8 teams will play in LAN-final and 2 GSL groups will be divided into four 4 teams with Single Elimination playoffs.

The second season dates 

The first phase of the open qualifiers for Europe and the CIS will run on September 14 and 15, while the second phase – September 21 and 22, 2019. You will be able to enjoy a live broadcast of the group stage matches starting October 1 to November 3, 2019:
First phase: October 1 — October 13, 2019
Second phase: October 18 — October 19, 2019
Third phase: November 1 — November 3, 2019
The LAN-final of the second season of Forge of Masters WePlay! League will take place on WePlay!'s new esports arena on November 15 to 17, 2019. The exact location and detailed schedule will be announced later.
Prize pool 
Total prize pool of the season of Forge of Masters WePlay! League will be $100,000, and will be distributed among the finalists as follows:
1st place: $50,000
2nd place: $20,000
3-4th places: $10,000
5-6th places: $3,000
7-8th places: $2,000
Once again, the main goal behind the Forge of Masters WePlay! League is to give the regional team an opportunity to grow in a healthy competitive environment by participating in regular tournaments.
Find more details about the league at weplay.tv and in our social media: Reddit, Instagram, and Twitter.
For the partnership and brand integration queries, email us at: placeme@weplay.tv
#WePlay #ForgeofMasters #WPL #WePlayCSGO
Source: WePlay! Esports press office