OLG's Responsible Gambling Program again recognized as Best in The World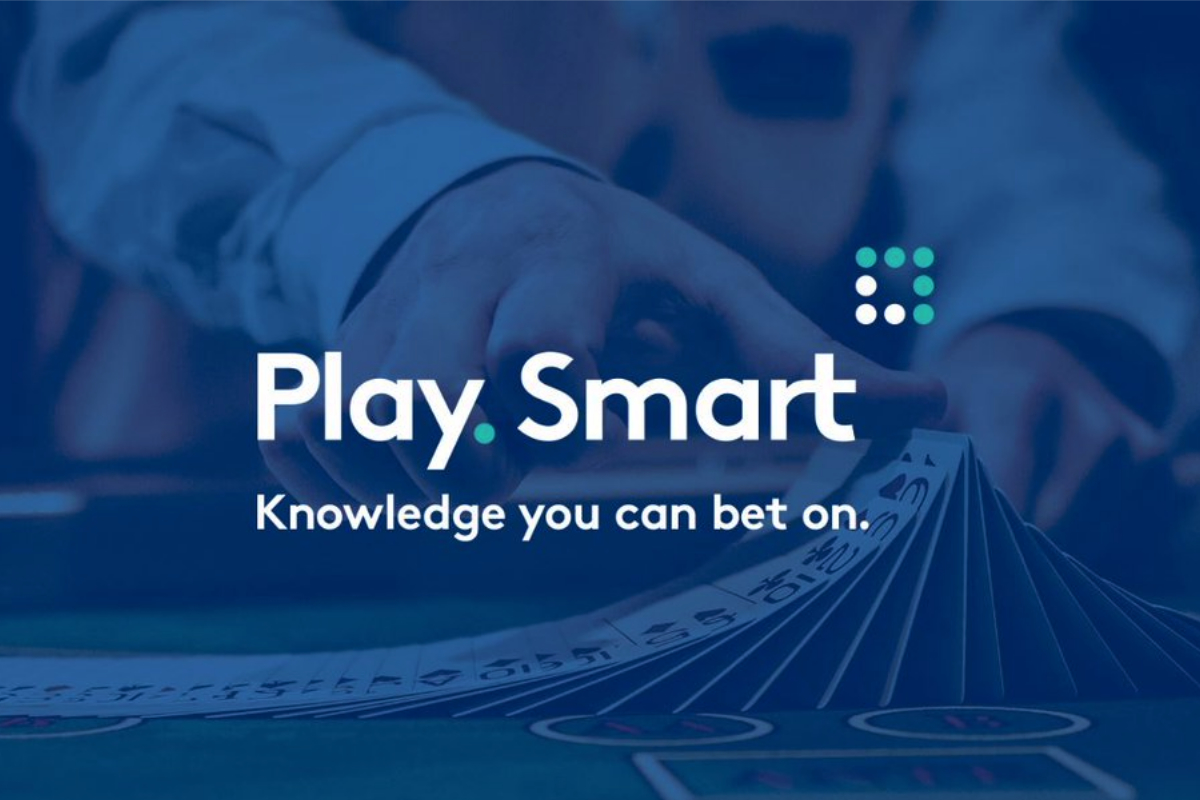 Reading Time:
2
minutes
Ontario Lottery and Gaming Corporation (OLG) is honoured to receive the World Lottery Association's (WLA) 2018 Best Overall Responsible Gambling Program award in recognition of its PlaySmart program.
OLG received this international recognition for the first time in 2014 and is the only lottery and gaming organization in the world to win this award twice. The WLA made the announcement during its biennial World Lottery Summit held in Buenos Aires, Argentina.
Presented every two years, the award recognizes excellence in responsible gambling and rewards the gaming and lottery organization with the best overall program from among the more than 80-member countries. Eligibility for the top prize is limited to gaming operators with level 4 certification, the WLA's highest level off accreditation.
"OLG's Responsible Gambling program is driven by a simple vision: to provide a healthy and positive gambling experience for all players," said Stephen Rigby, OLG's President and Chief Executive Officer. "We have a responsibility to our customers, employees, as well as our business and community partners, to provide the most effective programming that promotes positive play and mitigates harmful gambling."
In particular, the WLA recognized PlaySmart's strategic approach to responsible gambling, its commitment to continuous improvement and its success in implementing robust and innovative training programs for retailers and employees.
OLG's Responsible Gambling program – PlaySmart – provides an innovative approach to player education, using engaging multimedia content at province-wide gaming sites, live events, online and through social media. PlaySmart aims to help gamblers of all levels to better understand key gambling concepts, to know how the games work, and to budget their play, by making gambling education as fun and entertaining as gambling itself.
OLG builds on the strength of its Responsible Gambling program by working with independent experts in an effort to prevent problem gambling from occurring in the first place, and by strengthening the bridge to support services for those who need it.
OLG upholds the importance of responsible gambling by requiring service providers who operate Ontario's gaming sites to adhere to OLG's rigorous RG standards and controls. The PlaySmart program is evidence-informed, designed and delivered in collaboration with the Centre for Addiction and Mental Health (CAMH), the Responsible Gambling Council, Gambling Research Exchange Ontario, ConnexOntario and Credit Canada.
OLG is a crown agency that develops world-class gaming entertainment for the Province of Ontario. Acting in a socially responsible way, OLG conducts and manages land-based gaming facilities; the sale of province-wide lottery games; PlayOLG Internet gaming; and the delivery of bingo and other electronic gaming products at Charitable Gaming Centres. OLG is also helping to build a more sustainable horse racing industry in Ontario. Since 1975, OLG has provided nearly $47 billion to the people and Province of Ontario to support key government priorities like health care; the treatment, prevention and research of problem gambling; and support for amateur athletes. Each year, proceeds from OLG's operations also support host communities, Ontario First Nations, lottery retailers and local charities across the province.
All for Here – 100 per cent of OLG's proceeds are invested in Ontario


Source: OLG Winners
GLI®Joins the Canadian Gaming Association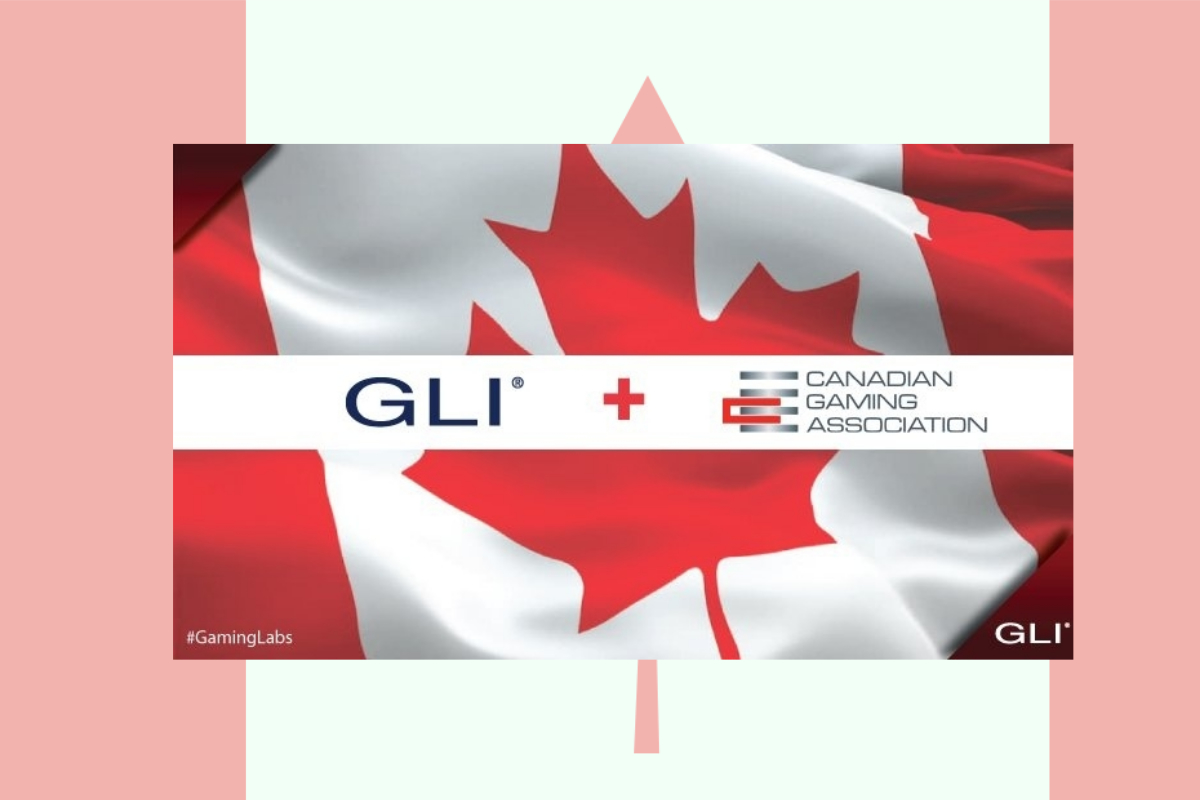 Reading Time:
2
minutes
Gaming Laboratories International (GLI®) is proud to have joined the Canadian Gaming Association (CGA), a not-for-profit organization that works to advance the evolution of Canada's gaming industry.
"We are delighted to welcome Gaming Laboratories International to the Canadian Gaming Association," said Paul Burns, President and CEO, CGA. "GLI joins a growing list of members who represent an inclusive and diverse list of operators, manufacturers, suppliers, and other industry associations who are committed to advocating for the benefits associated with the Canadian gaming industry. They will bring great value to our association, thanks to GLI's deep history in Canada and its world-class services."
"We are honored to become an associate member of the Canadian Gaming Association," said Salim L. Adatia, GLI's Vice President of iGaming and Canadian Services. "This marks another important milestone in our continuing commitment to the growing Canadian gaming landscape. We've been working closely with our Canadian colleagues for many years and we look forward to further enriching our successful relationships with Canadian gaming, lottery, and First Nations regulators, operators, and suppliers through our membership in the CGA."
The CGA is the primary source of information on gaming in Canada and co-owns the Canadian Gaming Summit, which GLI is sponsoring and speaking at again this year, and Canadian Gaming Business magazine. CGA members enjoy a variety of exclusive benefits, including leveraging the organization's established relationships with key lottery and gaming senior management, regulators, and government officials; advocacy on key issues and legislation affecting the Canadian gaming and lottery industries; and access to proprietary research on a variety of topics, including public attitudes and opinions, responsible gambling, and economic development.
After 30 years in business, GLI has never lost sight of why we opened our doors in the first place, both in Canada and around the globe: To be the trusted, proven advisor, offering an unparalleled range of services designed to enrich the Canadian gaming environment. Now, GLI's membership in the CGA further underscores the lab's strong support for Canada's growing gaming and lottery industries. For over two decades, GLI has operated a full-service test lab in Burnaby, British Columbia that has provided testing for the land-based, online, charitable, pari-mutuel, and lottery gaming sectors across the country and its global lottery group is based in Moncton, New Brunswick. Additionally, GLI's cybersecurity and professional services arm: Bulletproof Solutions, Inc. – A GLI Company, is headquartered in Fredericton, New Brunswick. And in 2016, GLI became the first independent test lab to join the Gaming Security Professionals of Canada (GSPC) association.
Salim L. Adatia to Moderate Technology Panel at the Canadian Gaming Summit, June 20, 2019, at 11:15 a.m. – 12:05 p.m.
Salim L. Adatia, GLI's Vice President of iGaming & Canadian Services, will moderate a panel on the topic: "Exploring Emerging Technologies" during the upcoming 23rd Annual Canadian Gaming Summit taking place at the Edmonton Convention Centre, June 18 – 20, 2019. Adatia will be joined by Stasi Baran, Ph.D., COO of nQube. They will discuss how such emerging technologies as blockchain, artificial intelligence (AI), and cryptocurrencies will impact Canada's gaming industry; examining the pros, cons, and risks that will have to be managed to adopt them.
About Gaming Laboratories International:
Gaming Laboratories International, LLC delivers the highest quality land-based, lottery, and iGaming testing and assessment services. GLI's laboratory locations are found on six continents, and the company holds U.S. and international accreditations for compliance with ISO/IEC 17025, 17020, and 17065 standards for technical competence in the gaming, wagering and lottery industries. GLI also holds ISTQB certification.
Record-breaking jackpot – Family wins $65,000,000 through Lotto Max draw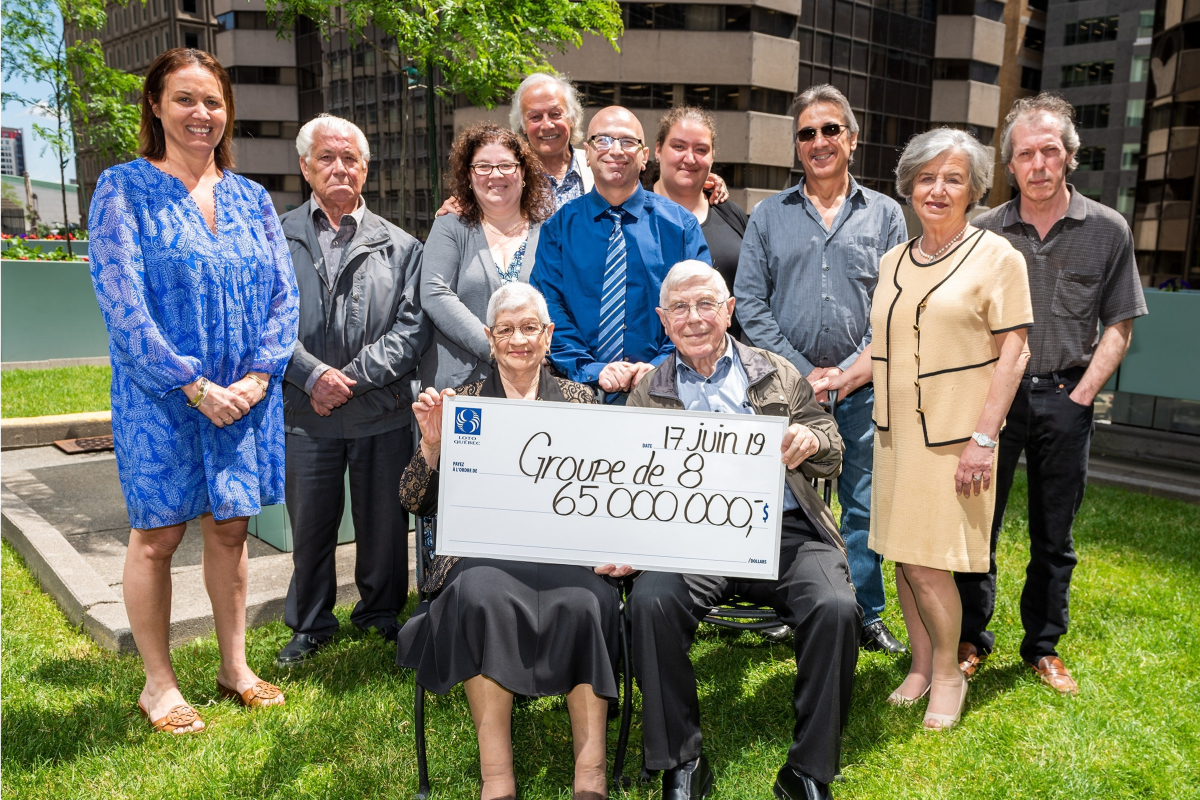 Reading Time:
2
minutes
A family from Montréal won $65,000,000 in the June 11 Lotto Max draw. That's the biggest jackpot in Canadian history!
The winning ticket was purchased at Dépanneur Springland, located at 2525 Rue Springland, in Montréal. The convenience store will collect a cool $650,000, i.e. 1% of the jackpot.
The family members celebrated their win during a press conference held today in Montréal.
Isabelle Jean, Loto-Québec's President of Operations (Lotteries division) and Vice-President of Public Affairs, had this to say: "We've never paid out such a huge jackpot! Lotto Max is one of Québec's most popular lottery draws and we're thrilled that this is the second Lotto Max jackpot that's been won here. Just one month ago, a group from Montréal's South Shore won a whopping $50,000,000 through Lotto Max."
Lotto Max only just recently moved to two draws a week, i.e. on Tuesdays and Fridays.
Highlights
The family won the biggest jackpot in Loto-Québec history on a free ticket.

Giuseppa Lo Giudice Lanteri

 won a Free Play ticket through Québec Max, to which she decided to add Lotto Max and Extra. It was thanks to this "add-on" that she won.
Giuseppa and Nunzio will be giving a portion of their win to their two children, 

Jane and Salvatore Lanteri

. Four other family members will receive a portion of the money: Salvatore, Antonio, 

Daisy and Vincenzo Briganti

.
"We're happy to be able to provide for our kids," says the family man.
Among the family's short-term plans: the purchase of a new home in the same Montréal neighbourhood they've been living in for the past 50 years.
In summary
Lottery: Lotto Max
Prize: 

$65,000,000

Category: Jackpot
Draw date: 

June 11, 2019

Winners' place of residence: Montréal
Retailer: Dépanneur Springland (2525 Rue Springland, Montréal)
The retailer will receive a 

$650,000

 commission, equal to 1% of the prize.
Claim centre: Loto-Québec head office, Montréal
About Loto-Québec:
Loto-Québec's mission is to responsibly and efficiently manage games of chance in a controlled and measured fashion, in the interest of all Quebecers. Entertainment is at the heart of its activities. Between January 1 and June 11, 2019, Loto-Québec has paid out 37 prizes of $1,000,000 or more, producing 39 millionaires. The Gagnant à vie and Grande Vie lotteries have provided 11 lucky winners with a lifetime annuity.
Source: Loto-Québec
2018-2019 fiscal year – Loto-Québec reports strong financial results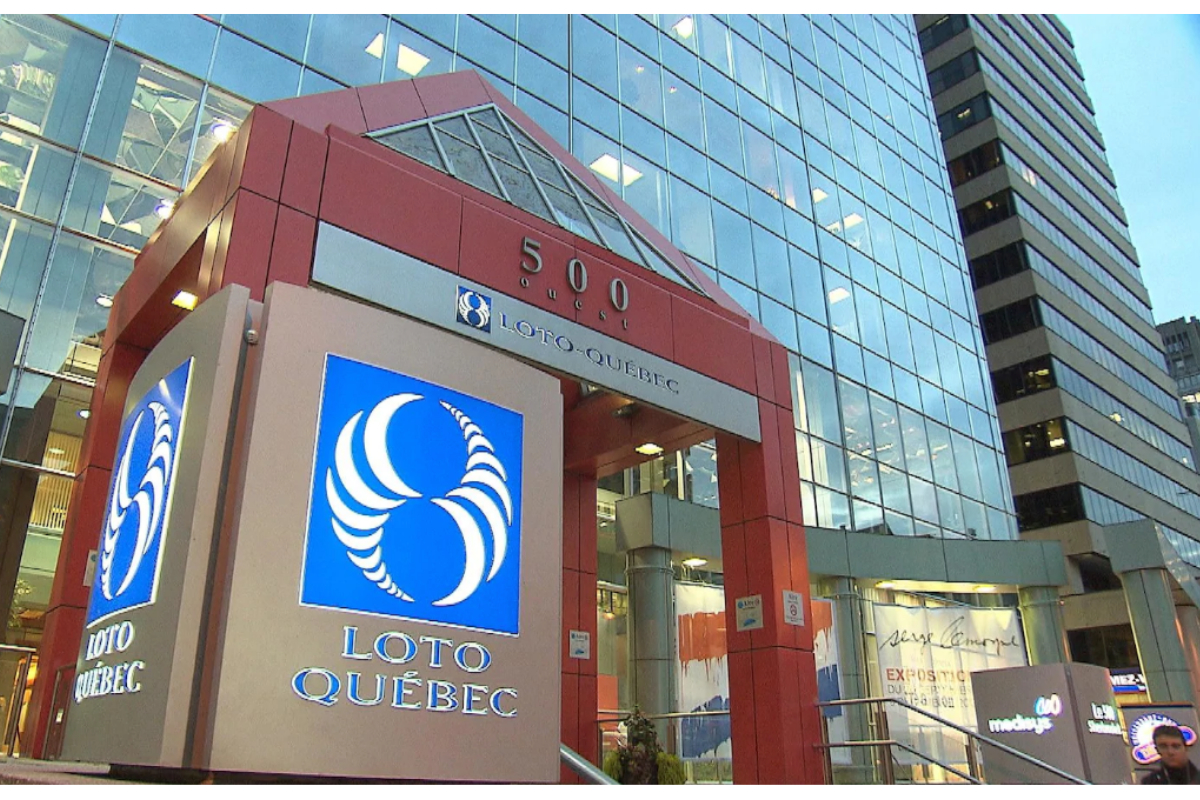 Reading Time:
2
minutes
Loto-Québec's 2018–2019 Annual Report was tabled this morning in the National Assembly. The Corporation's total revenues were $2.827 billion, exceeding its previous fiscal results by $84.9 million, or 3.1%. The net income totalled $1.408 billion, up $72.7 million, or 5.4%.
KEY FIGURES

Total revenues

            $2.827 billion

+3.1%

Net income

            $1.408 billion

+5.4%

Prizes paid out1

            $1.160 billion

+12.9%





REVENUES BY BUSINESS SECTOR

Lotteries

      $955.7 million

+8.7%

Casinos

      $917.9 million

+1.2%

Gaming establishments2

      $979.5 million

-0.2%

Online gaming3

      $105.4 million

+23.2%
QUOTE

"Over the past five fiscal years, even with our total revenues on the rise, we've maintained tight control over our expenses. That's helped to improve our productivity," says Lynne Roiter, President and CEO of Loto-Québec. "The ratio of net income over revenues has also risen from 45.5% in 2014–2015 to 49.8% in 2018–2019. All of our business sectors are contributing to the increase in net income, which reflects the efforts being made right across the Corporation."
HIGHLIGHTS
The increase in lottery revenues is primarily due to the strong performance of Lotto Max, for which sales were over

$52.3 million

, or 30.6% higher than those of the 2017–2018 fiscal year. The instant lottery category also showed continued growth (up

$18.8 million

, or 12.3%) due to the overwhelming popularity of permanent games and the holiday collection.
The casino sector delivered strong results, mainly due to the success of its themed promotions, which attracted close to 10 million customers. Despite road work and difficulties getting to the site, the Casino de Montréal managed to see an increase in revenues.
The drop in gaming establishment revenues can be attributed to the reconfiguring of the video lottery terminal network in bars, for which sales decreased by

$6.7 million

, or 0.7%. The drop was more pronounced in sectors that lost terminals.
The total revenues (lottery and casino games) generated by lotoquebec.com totalled

$105.4 million

, which is an increase of

$19.8 million

, or 23.2%, versus the previous fiscal year. Improving the ease of navigation between product lines improved the website's market share.
Responsible commercialization is a constant priority for Loto-Québec. Several information and awareness-raising initiatives were launched in the 2018–2019 fiscal year, including a campaign about the importance of respecting one's limits, an online video explaining how luck works, and a new slide-out menu on lotoquebec.com that links to information on responsible gambling.
Loto-Québec owes its outstanding results to the vision outlined in its 2017–2020 strategic plan: the Corporation has stayed focused on the customer, strengthened its focus on gaming and entertainment, maintained its responsible commercialization approach, and continued to improve its work processes in order to optimize convergence, agility and efficiency.
_________________________

1 Prizes paid out to lottery, bingo and Kinzo winners.

2 The gaming establishments sector includes the bar network, and gaming, bingo and Kinzo halls.

3 The revenues generated by lotoquebec.com are included in both the lottery and casino portions of the financial results.
Source: Loto-Québec