Casino Arizona Partners with Arizona Hotshots to Take Football to the Next Level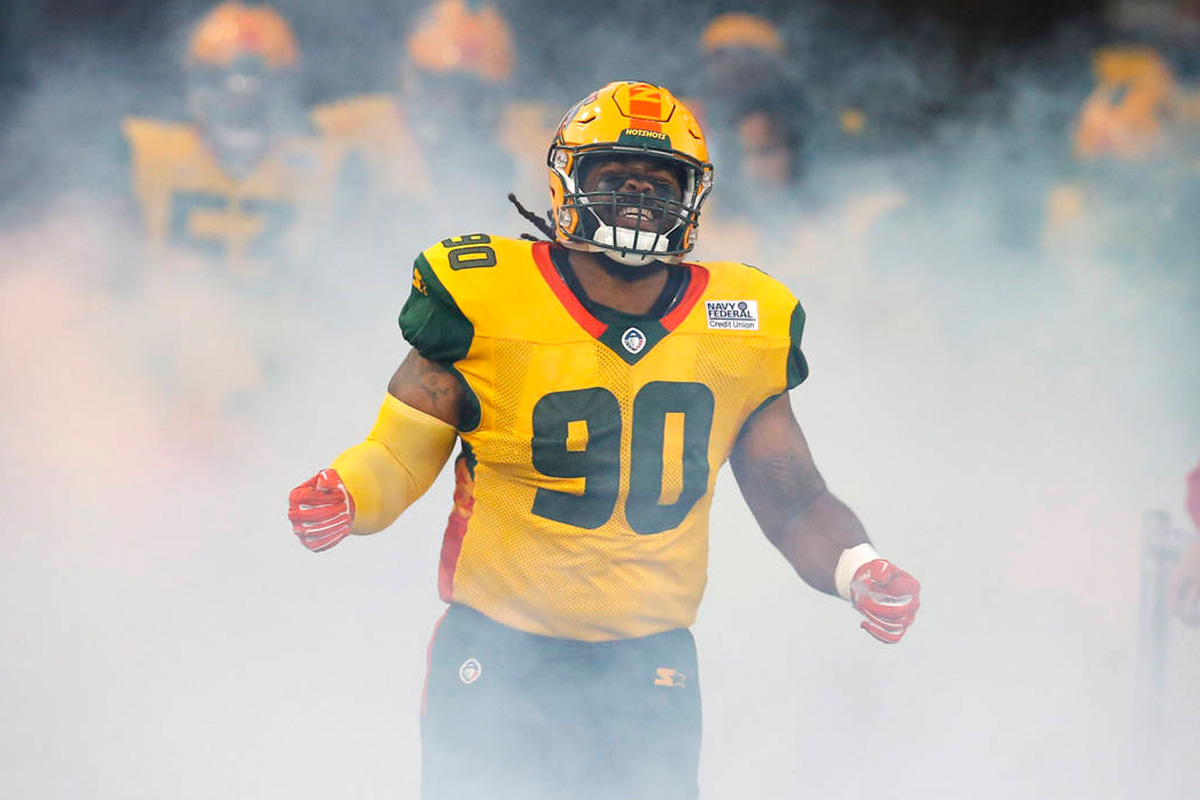 Reading Time:
2
minutes
Casino Arizona, an enterprise owned and operated by the Salt River Pima-Maricopa Indian Community, is proud to announce its sponsorship with the Arizona Hotshots. Based in Phoenix, the team is the fifth team to join the new Alliance of American Football (AAF). The Hotshots kicked off their season on Feb. 10, 2019.
"Casino Arizona has long been a supporter of sports in the state and we are thrilled to be a part of this new iteration of football," said Ramon Martinez, director of public relations for Casino Arizona. "The Arizona Hotshots is an exciting team with great potential to win as their first game clearly showed. We have no doubt fans will flock to the games."
As part of the Casino Arizona's sponsorship with the Arizona Hotshots, the property's logo will be prominently displayed on signage throughout Sun Devil Stadium where the team plays. Additionally, coaches from the team will host the "Arizona Hotshot Coach's Show" at CAZ Sports Bar, while also making regular appearances with players at the casino. CAZ Sports Bar is Casino Arizona's newest amenity and will become the new "Home of the Arizona Hotshots" holding regular viewing parties for all televised games.
"To have a partner like Casino Arizona is truly unbelievable. Their commitment to Arizona sports is unmatched and we are privileged to have their support for the Hotshots. We will continue to give fans the best possible experience at Sun Devil Stadium and look forward to making the viewing parties at CAZ Sports Bar the place to be when the team is on the road."
Founded by television producer Charlie Ebersol and former Indianapolis Colts general manager, Bill Polian, AAF is an eight-team league that will play in a 12-game season culminating in a championship game on April 27. And while not officially affiliated with the National Football League, there are a number of former players involved with the new league. Further it is expected that many coaches will use AAF as a minor league for player development.
Of the eight teams participating in AAF, there are four in the Western Conference and four in the Eastern Conference. In addition to the Arizona Hotshots, teams in the West include Salt Lake Stallions, San Antonio Commanders and the San Diego Fleet. For more information on the AAF and the Arizona Hotshots, visit https://aaf.com/arizona-hotshots. For information on Casino Arizona and a game viewing schedule, visit casinoarizona.com.
About Talking Stick Resort:
Talking Stick Resort (TSR) is an AAA Four Diamond Rated Resort and a central landmark within the emerging Talking Stick Cultural and Entertainment Destination (TSCED). Located in Scottsdale, Ariz., just east of the Loop 101 on Talking Stick Way, TSR is locally owned and caringly operated by the Salt River Pima-Maricopa Indian Community. The property offers culturally rich experiences and luxury accommodations throughout its 496 deluxe rooms, 240,000 sq. ft. property, 11 restaurants and lounges, world-class spa, 650-seat showroom, 25,000 sq. ft. grand ballroom, thriving cultural center and more than 100,000 sq. ft. of indoor and outdoor meeting space.
Source: Casino Arizona
William Hill Secures Market Access in Michigan Through Partnership with GTB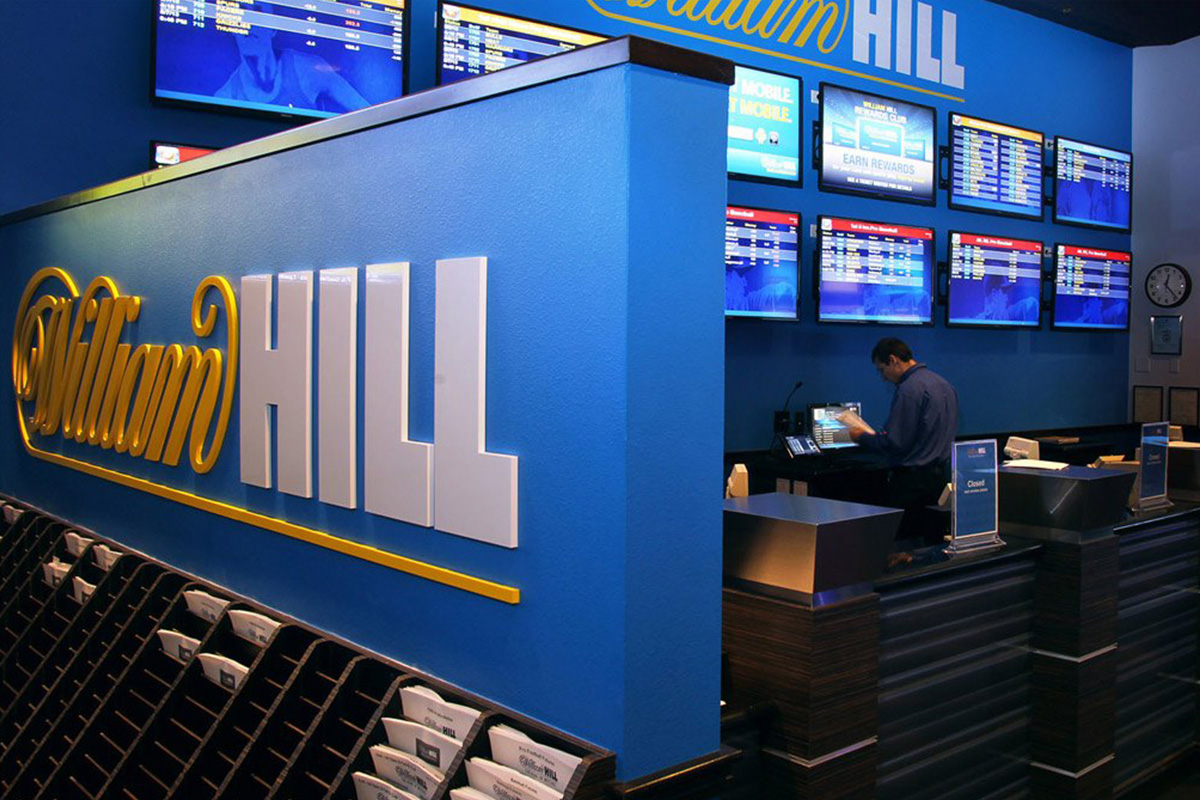 Reading Time:
< 1
minute
Sports betting company William Hill has partnered with the Grand Traverse Band of Ottawa and Chippewa Indians (GTB) and secured market access in Michigan.
William Hill will be GTB's exclusive provider of online sports betting and online casino gaming throughout Michigan, with plans to open retail William Hill Sports Book at Turtle Creek Casino & Hotel this year.
The William Hill Sports Book will be located in the current Onyx Sports Bar at Turtle Creek Casino & Hotel, with a satellite location at Leelanau Sands Casino. Both are expected to open prior to the 2020 football season, pending regulatory approvals. William Hill plans to launch Online Casino Gaming and Online Sports Betting when permitted under Michigan regulations.
"We are pleased to have found a great partner in the Grand Traverse Band of Ottawa and Chippewa Indians and look forward to working with the Tribe to bring a leading retail and online sports betting experience to sports fans in Michigan," Joe Asher, CEO of William Hill US, said.
"Michigan will be a key state in William Hill's U.S. expansion due to its large population and deep rooted-sports culture with so many popular college and pro sports teams," Joe Asher added.
"It was important for us to find a partner with a great sports betting and gaming brand that has proven experience throughout the US market. William Hill's expertise in sports betting operations and marketing and strategic media partnerships will ensure that we are able to attract customers from throughout the State of Michigan to the online products while offering another great amenity to attract guests to our casinos. We look forward to working with William Hill to develop the best sports book in northern Michigan at Turtle Creek Casino," Michael Schrader, CEO of Grand Traverse Resort & Casinos, said.
Study Reveals New York is Losing $200+ Million by Not Legalising Online Sports Betting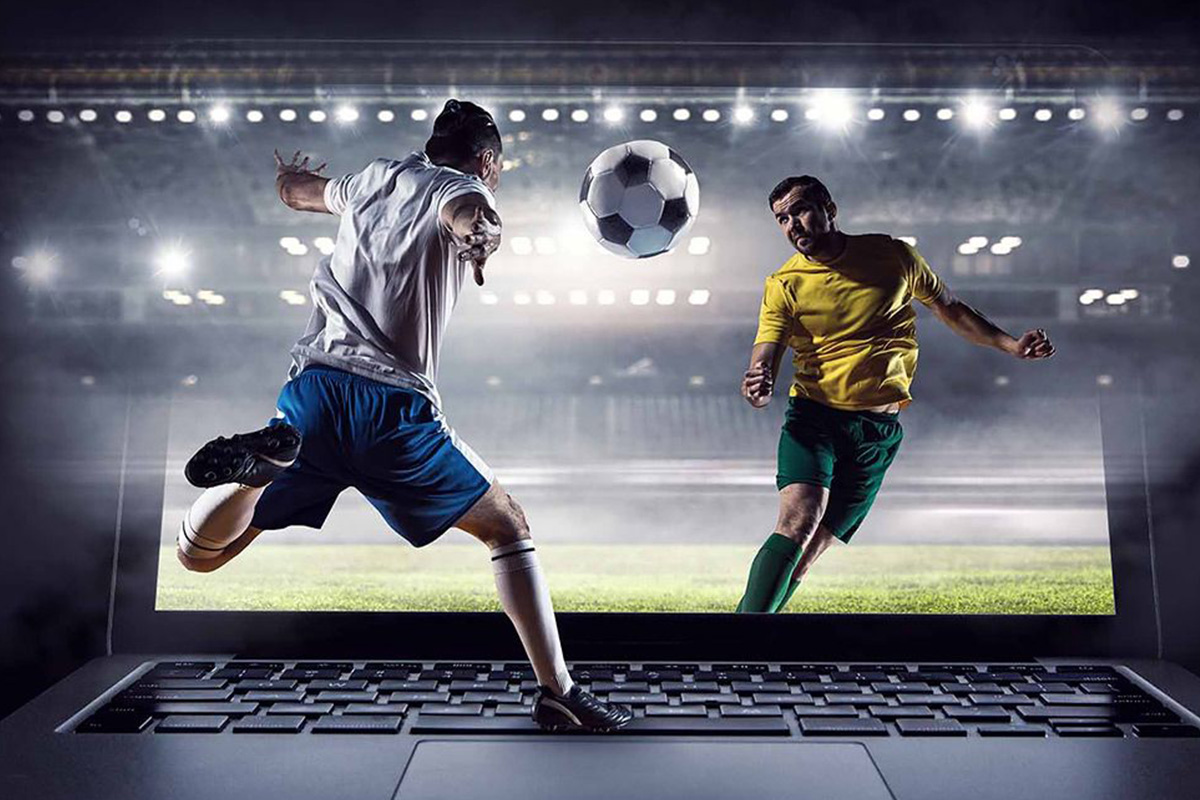 Reading Time:
2
minutes
A recent study released by the market research firm Eilers & Krejcik in February 2020 has estimated that New York is losing $200+ million in revenue by not legalising online sports betting. As per the study, the estimated range of money being left on the table by New York is between $203 million and $286 million.
The research firm, in a report commissioned by New Jersey sports betting market-leaders FanDuel and DraftKings, proposes three scenarios of taxation using a projected amount of sports book licenses, from 7 to 10, being charged licensing fees of $12 million a year.
The projections are being put forth as Gov. Andrew Cuomo's budget discussions that seek to address a $6 billion budget deficit in the Empire State do not highlight the legalisation of online sports gambling as a remedy.
"This is not the time to come up with creative although irresponsible revenue sources to solve a problem which doesn't really exist," Cuomo said.
State Sen. Joseph Addabbo, the most staunch proponent of sports gambling in the state, told The Action Network that if online sports gambling is not in the state budget by the time it is resolved on April 1, it will likely not be approved until 2021.
Addabbo's strategy is to get Cuomo's attention by showing how much money New York has lost to neighbouring New Jersey. The Garden State pulled in $4.6 billion in bets in 2019, 85% of Nevada's handle, making Jersey the second-most valuable sports gambling state in the nation.
Eilers & Krejcik estimates that New Yorkers bet $837 million on sports in New Jersey. When subtracting the payouts for wins using a conservative hold percentage, it is an estimated $57.1 million in revenue for the operators and $6.2 million in tax revenue lost by New York to New Jersey.
Gambling.com Group Wins Two Writing Awards in Associated Press Sports Editors Contest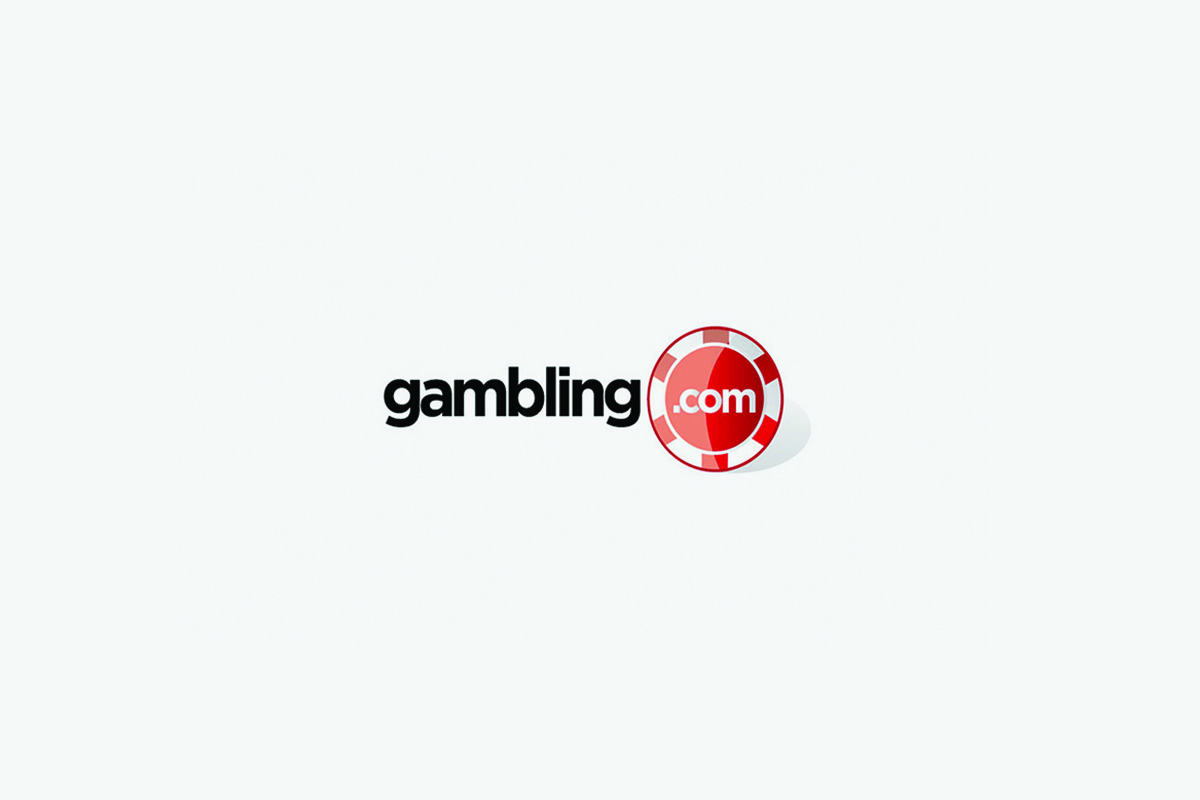 Reading Time:
2
minutes
Gambling.com Group Plc is pleased to announce it has been honored with two national writing awards in the United States by the Associated Press Sports Editors ("APSE"). The APSE's annual contest recognizes the best sports journalism in America and Gambling.com Group was recognized for coverage published on Gambling.com, an essential source for online gambling news and reviews in the U.S.
The Group, competing in Category B (750,000-2,000,000 monthly visitors), was recognized in the Projects category for a series of seven stories looking at how sports betting evolved in the year since the Supreme Court struck down the Professional and Amateur Sports Protection Act. Additionally, the Group's in-depth coverage examining Colorado's confusing sports betting referendum was honored in the Explanatory category.
Gerry Ahern, Director of North American Content for Gambling.com Group said, "It's great to see the work of our team recognized by the Associated Press Sports Editors, in the country's top sports journalism contest. We are building a powerful editorial team, doing vital reporting and being honored by our peers in sports media is evidence we are becoming a journalistic force to be reckoned with."
APSE is a professional organization in the United States which represents sports editors, their assistants and staff and promotes a focus on standards for fairness, ethics and journalistic excellence.
Charles Gillespie, Chief Executive of Gambling.com Group, adds, "Quality reporting is paramount when covering the most important issues facing the rapidly growing American online gambling industry. From legislative analysis to education on issues like offshore odds, our team of esteemed writers for Gambling.com and Bookies.com have worked tirelessly to provide best-in-class coverage. I'm proud to watch our editorial team win two national writing awards, establishing our editorial content as leading the way in providing the finest sports and gaming coverage in the business."
The Group is the first member of APSE focused on covering the emerging sports betting market in the United States. The Group's U.S. news team has experience at media companies such as the Chicago Tribune and USA TODAY Sports, and has contributors with experience writing for outlets that include the Denver Post, ESPN.com, Yahoo! Sports, Bleacher Report, the St. Petersburg Times, CBS Sportsline, Golfweek, the Tampa Bay Times, the Baltimore Sun and the Boston Herald.
SOURCE Gambling.com Group Plc