Casino Arizona Partners with Arizona Hotshots to Take Football to the Next Level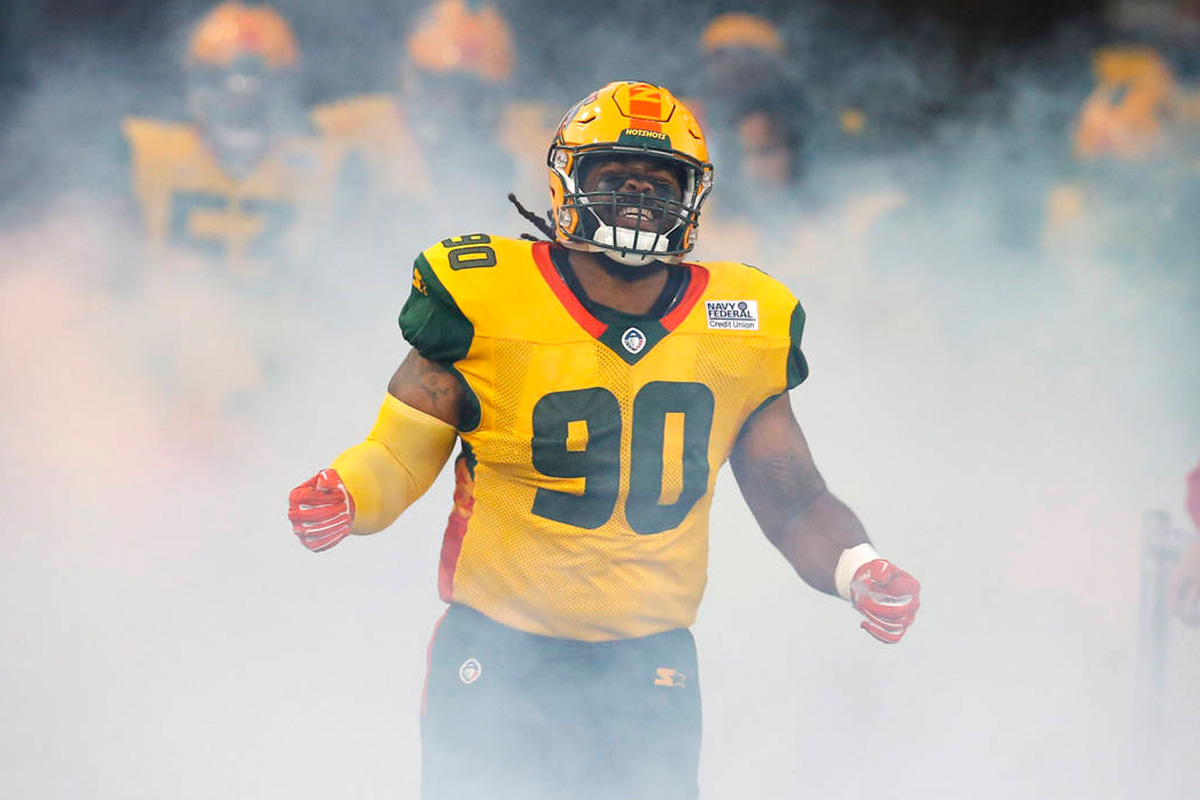 Reading Time:
2
minutes
Casino Arizona, an enterprise owned and operated by the Salt River Pima-Maricopa Indian Community, is proud to announce its sponsorship with the Arizona Hotshots. Based in Phoenix, the team is the fifth team to join the new Alliance of American Football (AAF). The Hotshots kicked off their season on Feb. 10, 2019.
"Casino Arizona has long been a supporter of sports in the state and we are thrilled to be a part of this new iteration of football," said Ramon Martinez, director of public relations for Casino Arizona. "The Arizona Hotshots is an exciting team with great potential to win as their first game clearly showed. We have no doubt fans will flock to the games."
As part of the Casino Arizona's sponsorship with the Arizona Hotshots, the property's logo will be prominently displayed on signage throughout Sun Devil Stadium where the team plays. Additionally, coaches from the team will host the "Arizona Hotshot Coach's Show" at CAZ Sports Bar, while also making regular appearances with players at the casino. CAZ Sports Bar is Casino Arizona's newest amenity and will become the new "Home of the Arizona Hotshots" holding regular viewing parties for all televised games.
"To have a partner like Casino Arizona is truly unbelievable. Their commitment to Arizona sports is unmatched and we are privileged to have their support for the Hotshots. We will continue to give fans the best possible experience at Sun Devil Stadium and look forward to making the viewing parties at CAZ Sports Bar the place to be when the team is on the road."
Founded by television producer Charlie Ebersol and former Indianapolis Colts general manager, Bill Polian, AAF is an eight-team league that will play in a 12-game season culminating in a championship game on April 27. And while not officially affiliated with the National Football League, there are a number of former players involved with the new league. Further it is expected that many coaches will use AAF as a minor league for player development.
Of the eight teams participating in AAF, there are four in the Western Conference and four in the Eastern Conference. In addition to the Arizona Hotshots, teams in the West include Salt Lake Stallions, San Antonio Commanders and the San Diego Fleet. For more information on the AAF and the Arizona Hotshots, visit https://aaf.com/arizona-hotshots. For information on Casino Arizona and a game viewing schedule, visit casinoarizona.com.
About Talking Stick Resort:
Talking Stick Resort (TSR) is an AAA Four Diamond Rated Resort and a central landmark within the emerging Talking Stick Cultural and Entertainment Destination (TSCED). Located in Scottsdale, Ariz., just east of the Loop 101 on Talking Stick Way, TSR is locally owned and caringly operated by the Salt River Pima-Maricopa Indian Community. The property offers culturally rich experiences and luxury accommodations throughout its 496 deluxe rooms, 240,000 sq. ft. property, 11 restaurants and lounges, world-class spa, 650-seat showroom, 25,000 sq. ft. grand ballroom, thriving cultural center and more than 100,000 sq. ft. of indoor and outdoor meeting space.
Source: Casino Arizona
Association of Gaming Equipment Manufacturers (AGEM) and Gaming Laboratories International (GLI®) Create "Lasting Impact Philanthropic Initiative"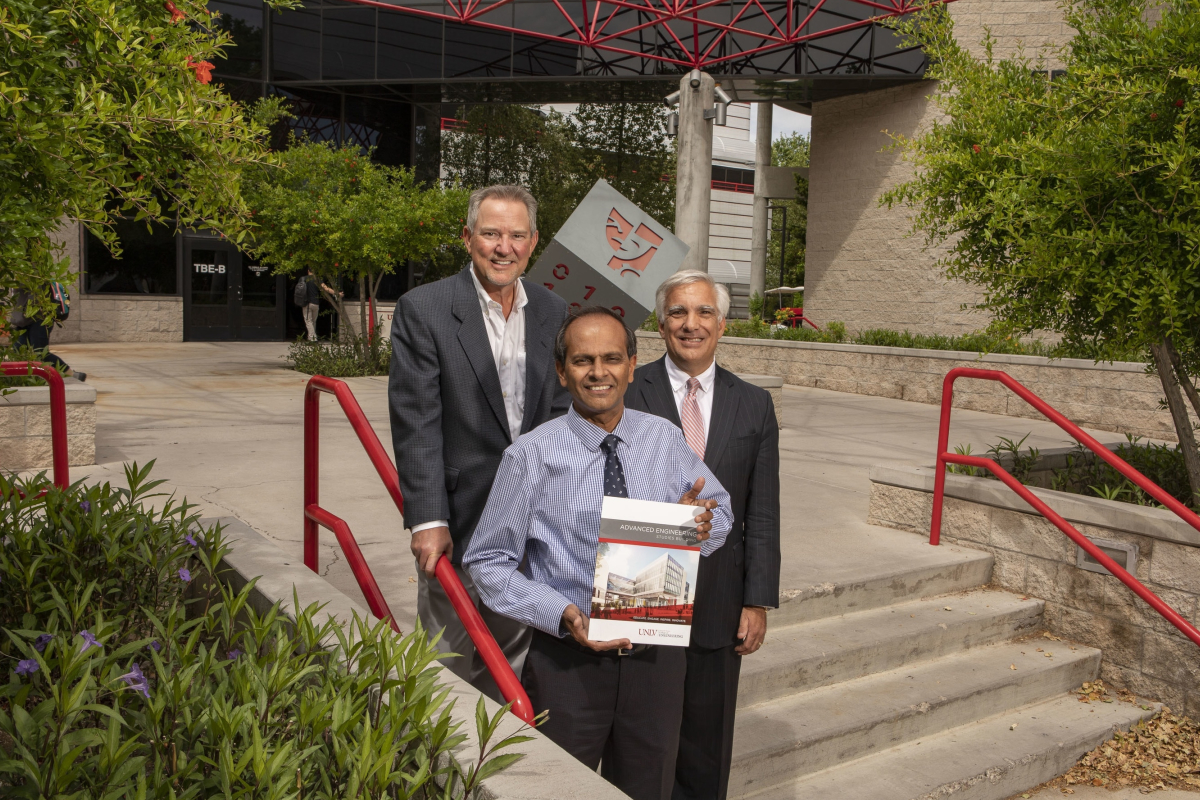 Reading Time:
2
minutes
First gift is a $500,000 contribution to UNLV College of Engineering building fund
The Association of Gaming Equipment Manufacturers (AGEM) and Gaming Laboratories International (GLI®) announced today the creation of their new "Lasting Impact Philanthropic Initiative," a multi-year effort aimed at identifying worthy causes that will utilize direct contributions to flourish over the long term and provide a variety of assistance to multiple beneficiaries.
The first gift from the newly formed Initiative is a $500,000 contribution to the Howard R. Hughes College of Engineering building fund at the University of Nevada, Las Vegas (UNLV), which is developing a 51,000-square foot, three-floor building on campus to accommodate the approximately 260 B.S., 50 M.S. and 20 Ph.D. engineering graduates each year and projected future growth. The Initiative's $500,000 gift is a direct investment in the importance of education in Nevada, the city of Las Vegas, university students and faculty and the future pipeline of skilled engineers for gaming and many other industries.
"AGEM is proud to be working with GLI on this unique giving program that will benefit many different audiences and will be true to the idea of making a 'lasting impact' through a strong ripple effect inside the gaming industry and beyond," AGEM Executive Director Marcus Prater said. "We value GLI's commitment in joining us to make a positive difference in everything we do, and we look forward to seeing the UNLV College of Engineering break ground on its new building."
"Since opening our doors 30 years ago, GLI has been dedicated to giving back to the communities where we do business around the world. We are committed to creating big ideas making a big difference in the global gaming industry and partnering with AGEM to create the Lasting Impact Philanthropic Initiative is the latest illustration of that commitment," said GLI President/CEO James Maida. "Given the highly technical nature of today's gaming industry, a vibrant and thriving engineering community is crucial to our mutual success, and that is why it was important that this first gift went to UNLV's College of Engineering, to further solidify a pipeline of talent that will help to ensure the industry's future success."
"The College of Engineering is committed to building the infrastructure needed to educate the engineers of tomorrow, and creating research space that will enable the forward-thinking progress of corporate partners such as AGEM and GLI," said Rama Venkat, Dean of the Howard R. Hughes College of Engineering. "This generous gift from the Lasting Impact Philanthropic Initiative will help make that possible. The new Advanced Engineering Studies Building will facilitate critical research, foster innovation, and pave the way for the vision we all share for Nevada's future of a robust tech-based economy."
The www.AGEMGLIimpact.org website will be an ongoing source of information about this collective effort.
Source: Gaming Laboratories International
Bet.Works Appoints Jay Rood As Chief Risk Officer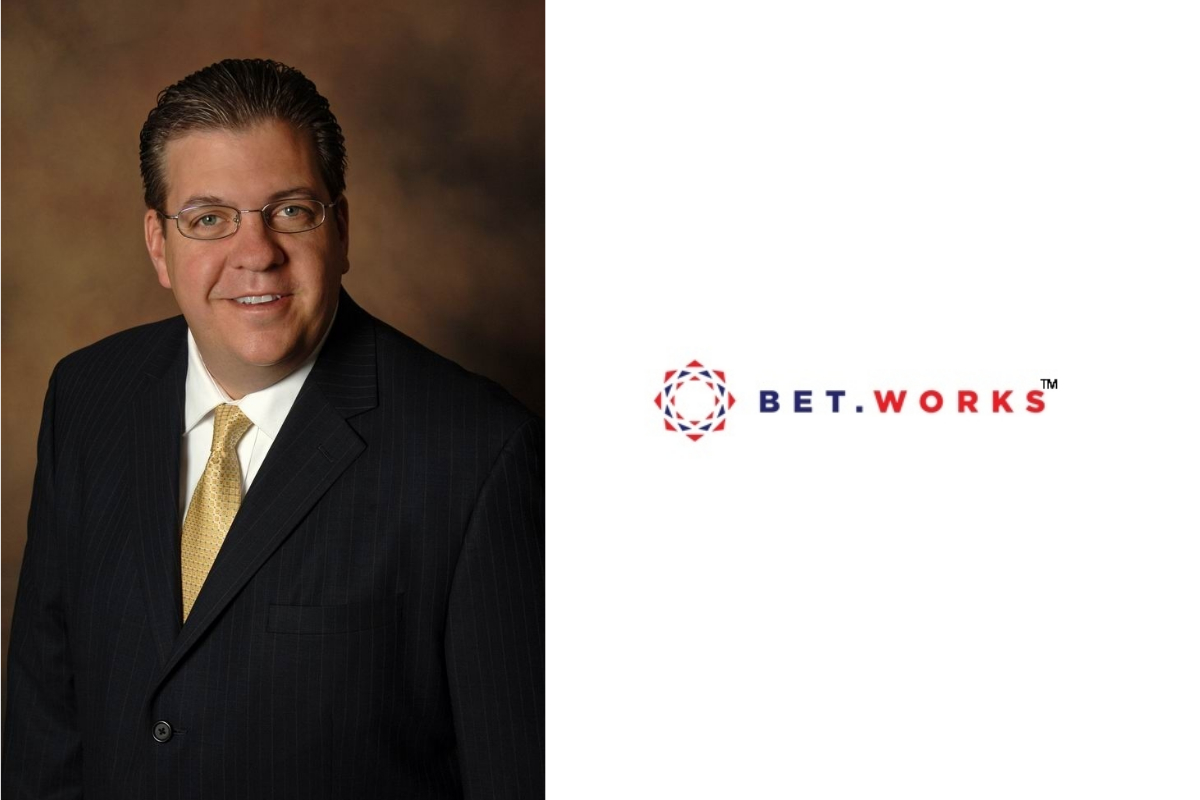 Reading Time:
2
minutes
Bet.WorksTM  a US-based iGaming and sportsbook platform supplier, announced today that Mr. Jay Rood has joined the company as Chief Risk Officer.
Mr. Rood is a legendary Las Vegas gaming executive and sports betting innovator with over 25 years of experience in sportsbook operations.
Mr. Rood has had a storied career in gaming and sports betting which began in Lake Tahoe working for Caesars back in 1992. 
Mr. Rood joined MGM when it opened in December 1993 as a ticket writer and worked for the operator for over 25 years ultimately overseeing all of MGM's sportsbooks including ten in Nevada, two in Mississippi and one in New Jersey as the expansion of sports betting has swept across the USA following the PASPA repeal in 2018.
Mr. Rood joins Bet.Works at a pivotal moment in US sports betting history as more than 30 states are expected to legalize Sportsbooks over the next 12 – 24 months.
Sixteen states have already passed legislation as eight states are live with eight states pending launch. The US sports betting market is estimated by Morgan Stanley to be approximately $400 billion and is comprised of an estimated 44 million US citizens who wager annually. 
Bet.Works' Founder/CEO, David Wang, said: "I had the privilege of working with Jay in the past and his 25 years of sportsbook operations will help take the company to the next level.
"There is no one more qualified to lead our organization as we deploy in more states in the coming months. Jay and our in-house Las Vegas-based trading and risk team will oversee all of the brands on the Bet.Works platform with a significant emphasis into advanced in-play wagering via our technology platform."  
Jay Rood, Chief Risk Officer at Bet.Works, said: "I am excited to be joining a group of extremely experienced and talented individuals at Bet.Works focusing on servicing the emerging sports betting industry with unique and powerful technology and a team that has extensive knowledge in the US betting market.
"David Wang's vision and drive is contagious, and I believe he has positioned Bet.Works to be the provider of choice for gaming operators looking to enhance their offering to their guests."
Iowa Racing and Gaming Commission Plans to Issue Sports Betting Regulations by July 1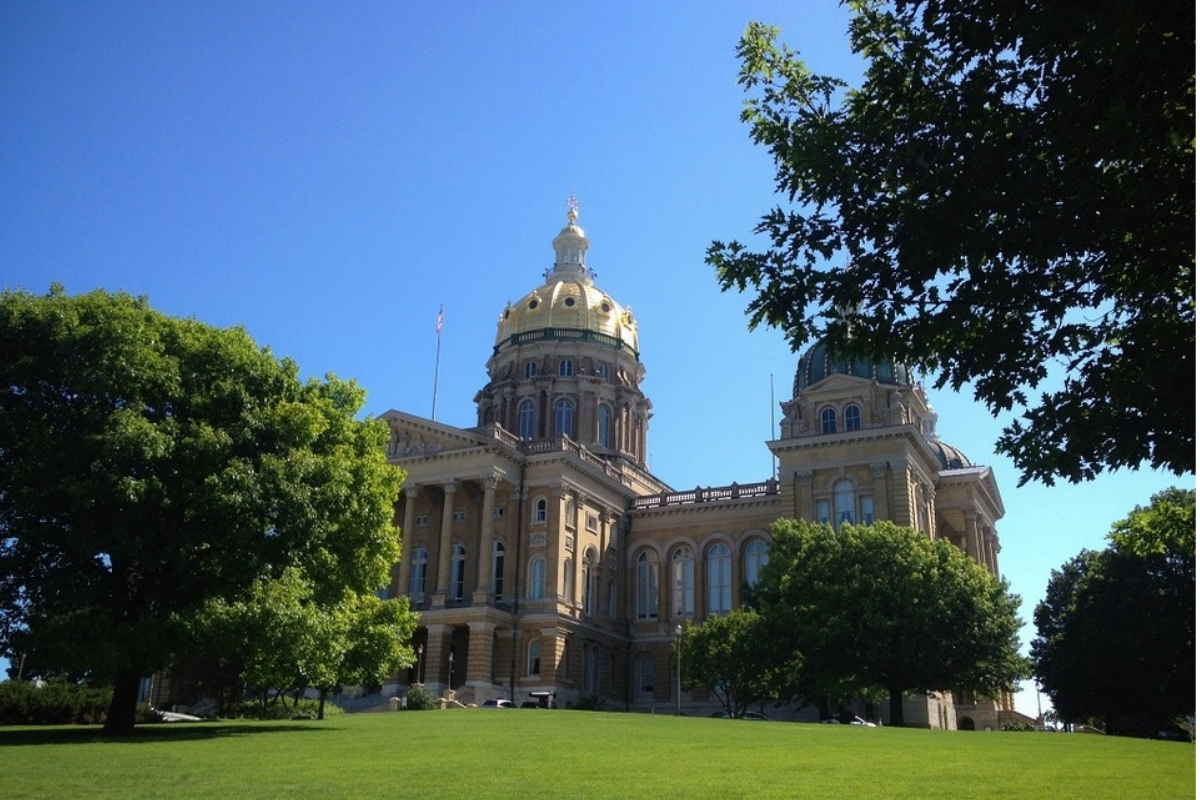 Reading Time:
1
minute
The Iowa Racing and Gaming Commission has revealed that it is working to develop rules for sports betting. Iowa became one of the latest states in the US to legalise sports betting after the Governor signed the bill into law in May.
Administrator Brian Ohorilko said that they are planning to upload the rules on their website by July 1. He added that the commission will hold a meeting on July 30 in West Des Moines to take action on sports betting and start accepting applications from casinos interested in offering sports betting services.
"The industry is requesting a pretty aggressive timetable to have things implemented by August. We're doing everything we can to do that, but making sure that we're doing it the right way," Ohorilko added.