FastPick comes home to Resorts for jackpot sports payouts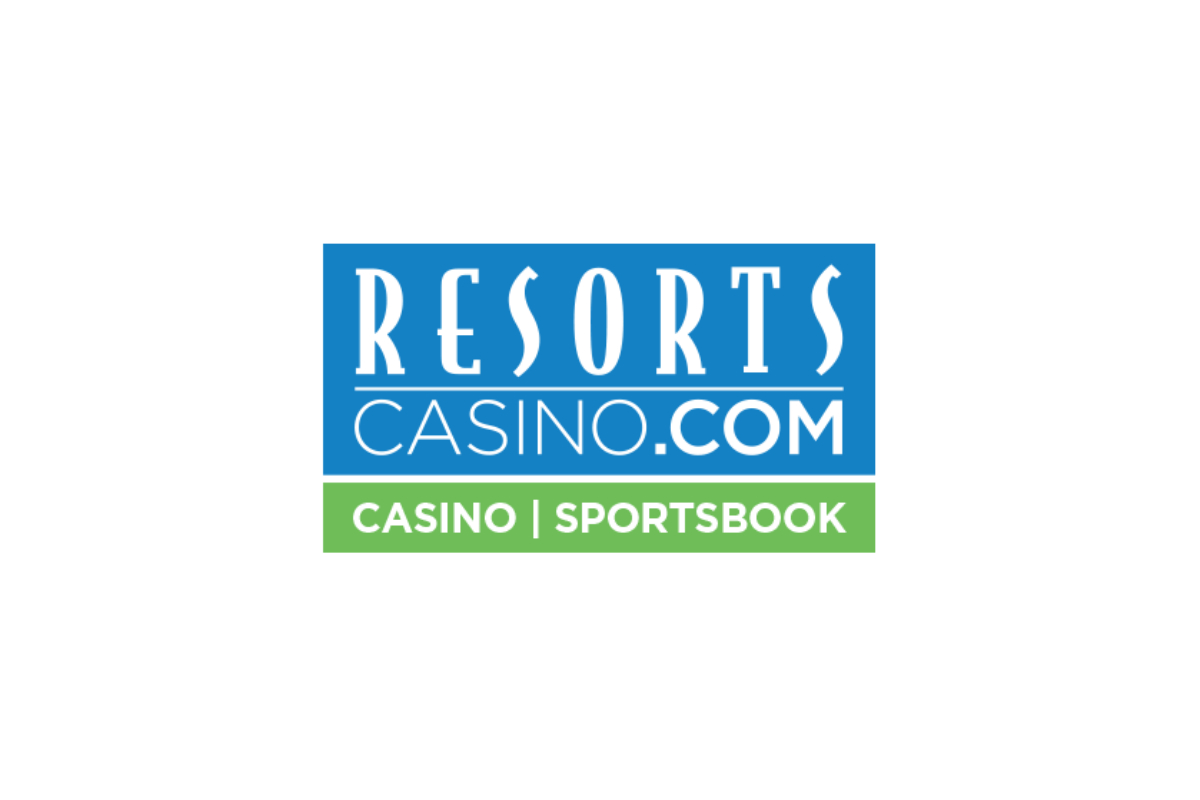 Reading Time:
2
minutes
FastPick, the number-one game for head-to-head and over/under fantasy match-ups between the world's biggest sports stars, is coming home to ResortsCasino.com, the first casino in Atlantic City.
Just click the FastPick tab on the ResortsCasino.com site to get some skin in the game, as your fortunes rise and fall alongside the performance of your favorite players.
Ever wanted to ride LeBron James' hot hand? Feeling Aaron Rodgers will rack up more passing yards than Tom Brady any given Sunday? Or think Mike Trout will outhit Bryce Harper?
With FastPick, you can now select your preferred head-to-head match-ups and player over/unders on some of the most high-profile games. It's straightforward fantasy against the house, as FastPick takes the payout pools and DFS sharks out of the equation, allowing players to define their own payouts.
Simply combine 3-10 player picks in parlay-style entries – and if all your chosen players earn more Fantasy Points than their respective rivals, you'll scoop jaw-dropping payouts of between x5 and x500 your original stake. It's that easy – no sharks, no rosters, no complex scoring systems.
It's just the latest development from the ResortsCasino.com lobby, which now houses a leading sportsbook, alongside over 500 online casino games, including slots, table games and Live Dealer tables.
With ResortsCasino.com, you get rewarded for your play with cashback promos, deposit matches, and the best loyalty program around – all backed by nine different deposit and withdrawal methods. Sign up now and get a 100% bonus up to $1,000 on your first deposit, plus your first sports bet matched, up to $250.
Commented Ed Andrewes, Owner of EAGC, lead consultant to Resort Digital Gaming: "We originally designed FastPick to accommodate every sports fan who wanted to get a slice of the action but didn't have the time to compete effectively against those predatory DFS sharks.
"Now, in an evolving sports betting landscape, this fast-growing, easy-access take on head-to-head betting fuses the best of sportsbook props and DFS with some towering jackpots. Our players just love taking on the house in a series of one-on-one performance markets, featuring the superstars of US sports. We're thrilled to be bringing the next generation of fantasy sports betting home to Resorts."

For more information, please visit ResortsCasino.com.
DraftKings Launches "#DKRALLY" Charity Initiative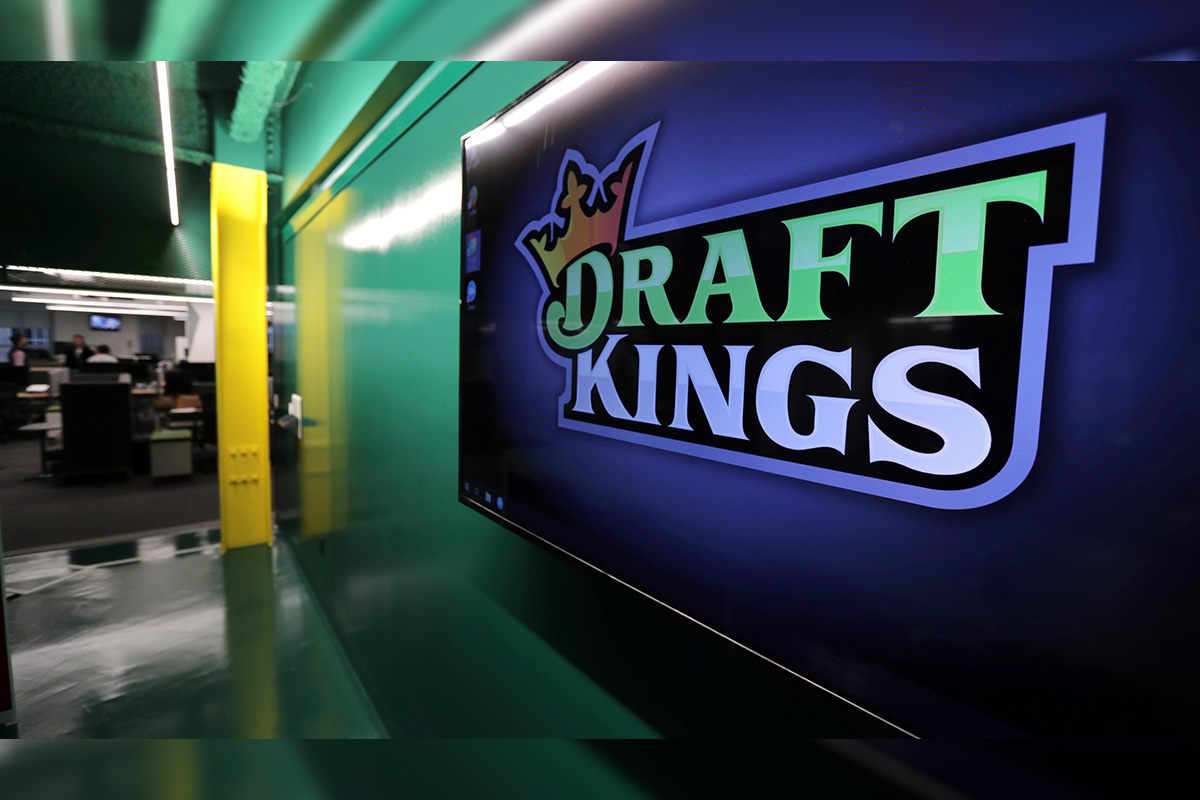 Reading Time:
< 1
minute
DraftKings has announced a new charity initiative "#DKRally" to mobilise the sports fans to band together in support of communities during this COVID-19 pandemic.
DraftKings will donate $1, up to a total contribution of $1 million, to United Way for every person who shares their rally cap on social media using the official hashtag #DKRally.
"The rally cap uniquely embodies the American spirit and our hope in the face of adversity, no matter the challenge ahead. It represents the come-back attitude we have at DraftKings as we work with our communities to face down COVID-19," Matt Kalish, DraftKings President North America, said.
"Our player community over the years has shown a steadfast commitment to social good in times of need through many charitable programs on our platform. We are confident America will now rally for those in need to help ignite this important comeback," Matt Kalish added.
"United Way fights for every person in every community and has long been at the forefront of disaster and crisis recovery efforts in communities around the world. Our response to the COVID-19 pandemic is no different. United Way continues to leverage is extensive convening power and resources, in partnership with the 2-1-1 network, crisis relief non-profits, and federal agencies, to lead a targeted and coordinated response to the pandemic. Each day, thousands of people are losing their jobs, out of school children are not receiving food, and the virus is straining the capacity of our healthcare system. We are grateful to partners like DraftKings for joining us during this time of crisis," Larissa Rydin, Vice President of Strategic Partnerships at United Way Worldwide, said.
Scout Gaming publishes Q4 2019: Revenues increased 117% to mSEK 10.0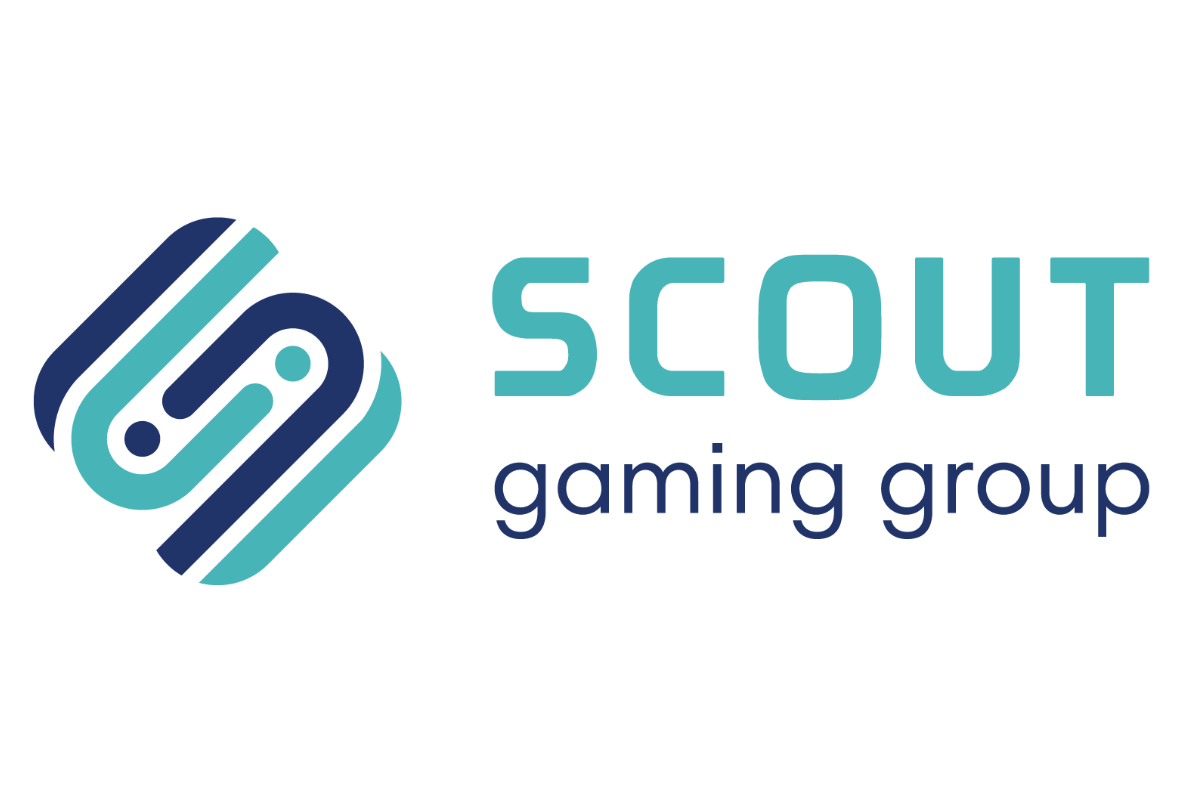 Reading Time:
2
minutes
"I'm happy to once again report a quarter undergoing solid growth, revenues increased by 117% to mSEK 10.0. We are experiencing an accelerating global demand for Scout Gaming's products, which has resulted in an increased client activity both in terms of number of clients and number of products launched on each client.
Scout Gaming Operator Trading Index which illustrates the underlying client activity amounted to 1035, which is more than a tenfold increase since initiation and compared to the corresponding quarter previous year an increase amounting to 66%. The current growth is a result of previous signed agreements and proves that we are starting to experience results from previous investments in product and organization.
EBITDA improved from mSEK -15.8 to mSEK -8.1. Cash flows from operating activities improved from mSEK -11.2 to mSEK -2.6 during the current fourth quarter. We have a situation where we both have positive operational cash flow and EBITDA result within reach but also facing great growth possibilities."
Extract from CEO Andreas Ternstrom's commentary to the Year-end Report.
Quarter: October – December 2019
• Revenues increased to mSEK 10.0 (4.6), corresponding to a growth of 117% compared to same quarter last year
• EBITDA improved to mSEK -8.1 (-15.8)
• Net result improved to mSEK -13.3 (-17.8)
• Earnings per share amounted to SEK -0.9 (-1.4)
• Operator trading index (which illustrates the underlying client activity) increased to 1035 (625), a growth of 66%.
• Scout Gaming Group successfully launched with the operator brand Betway, initially for the African market under Betway's African licensee partner. Betway was founded in 2006 and is among the leading global operators. The brand is currently operating under local licences in a number of jurisdictions.
• Scout Gaming Group appointed Terje Bolstad to Group COO. Terje has an overall organizational responsibility for the Group as it now moves into an intense growth phase.
Full year: January – December 2019
• Revenues increased to mSEK 25.7 (14.6)
• EBITDA was mSEK -42.8 (-37.0)
• Net result was mSEK -52.2 (-45.8)
• Earnings per share amounted to -3,8 kr (-3,6)
Events after the period ended
• Scout Gaming Group entered into an omni-channel agreement with Allbet to deliver the company's Daily Fantasy Sports platform. Allbet is currently operating in the locally licensed Namibian market both online and land-based.
• Scout Gaming Group conducted directed share issues corresponding to approximately mSEK 36 towards institutional and industrial investors. Subscribers were Topline Capital Management, Tekkorp LLC, Enlabs AB (publ), Knutsson Holdings AB, and Novobis AB among others.
• Scout Gaming Group will supply Norsk Tipping with its fully fantasy sports offering after winning a tender and signing a contract with the Norwegian state-governed entity.
• Scout Gaming has entered into an agreement with Bet Entertainment Technologies to deliver the company's Daily Fantasy Sports platform. The agreement gives Bet Entertainment Technologies full access to Scout Gaming's DFS platform enabling them to offer a complete Daily Fantasy Sports solution to all its customers in the international market. Bet Entertainment has growing operations in South America and is active in Portugal with bet.pt, considered to be the largest sports operator in the locally licensed Portuguese market.
• Scout Gaming Group has signed a distribution agreement with NetEnt, which will give NetEnt's customers access to Scout Gaming's entire product offering. Scout Gaming is currently being integrated on NetEnt's platform and will be available to NetEnt's customers shortly.
XFL LA Wildcats And Monkey Knife Fight Announce Marketing Partnership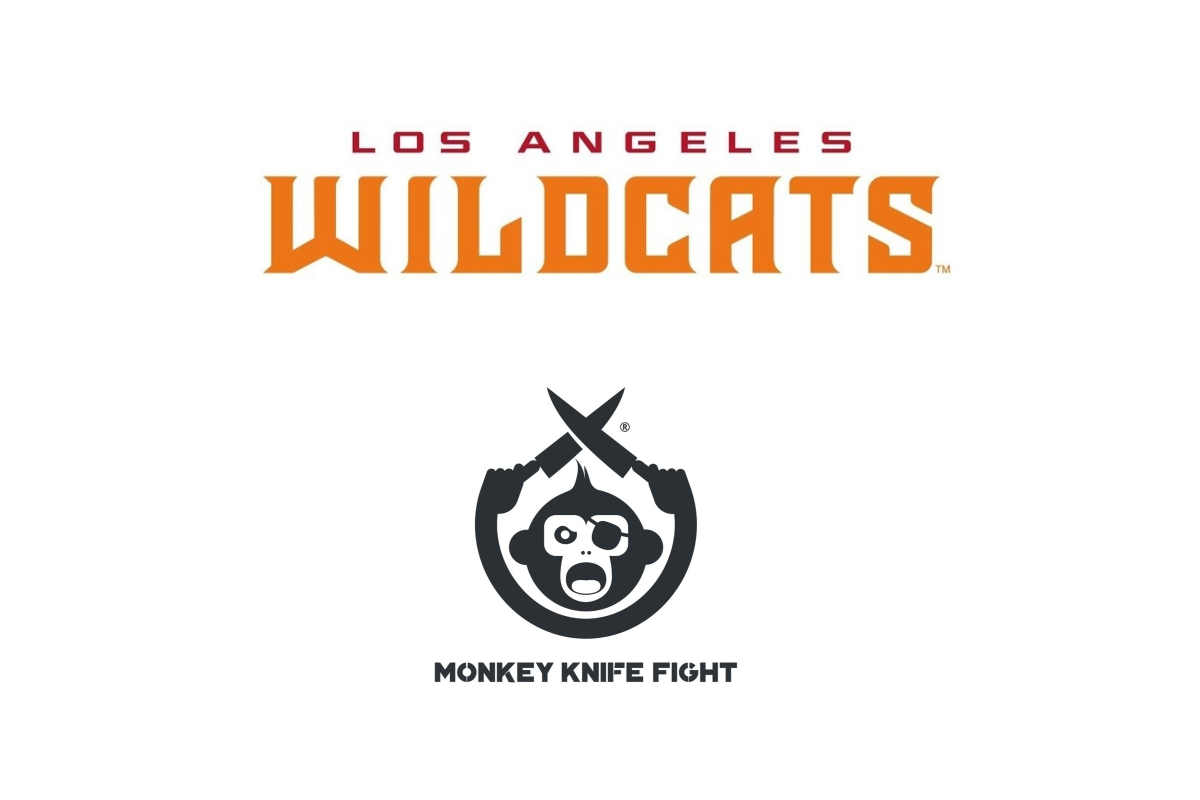 Reading Time:
2
minutes
Just in time for their home opener, the XFL's Los Angeles Wildcats announced a partnership with Monkey Knife Fight (MKF), one of the fastest-growing sports gaming platforms in North America. MKF's sponsorship will be activated through in-stadium promotions, weekly XFL fantasy games and an MKF decal that will appear on the Wildcats' helmets during select games.
"The XFL created a league of great teams and we truly feel this partnership is a natural fit," stated Bill Asher, Founder of Monkey Knife Fight. "We're excited to introduce XFL fans to Monkey Knife Fight, particularly in the Los Angeles market."
"We're proud to be partnering with the fastest-growing sports gaming platform in North America, Monkey Knife Fight," said LA Wildcats President Heather Brooks Karatz. "As the Official Daily Fantasy Sports Partner of the LA Wildcats, Monkey Knife Fight will boost our fan experience to a completely new level."
The announcement comes on the heels of multiple accolades for Monkey Knife Fight, which includes being named the 2020 Fantasy Sports & Gaming Association Rookie of The Year and Disruptor of the Year and also received two 2019 EGR Operator Awards nominations.
About Monkey Knife Fight: Monkey Knife Fight (MKF) is the fastest-growing sports gaming platform in North America, while being the third-largest Daily Fantasy Sports (DFS) platform.  MKF is a new style of legal mobile gaming – a democratized platform with a level playing field where you play against the house, not professionals.  MKF launched in the Fall of 2018 with a dynamic slate of new daily sports contests for all NFL, MLB, NHL, NBA, WNBA, PGA, soccer, and NASCAR events.