1 in 10 would go public following loto win of £1 mil or more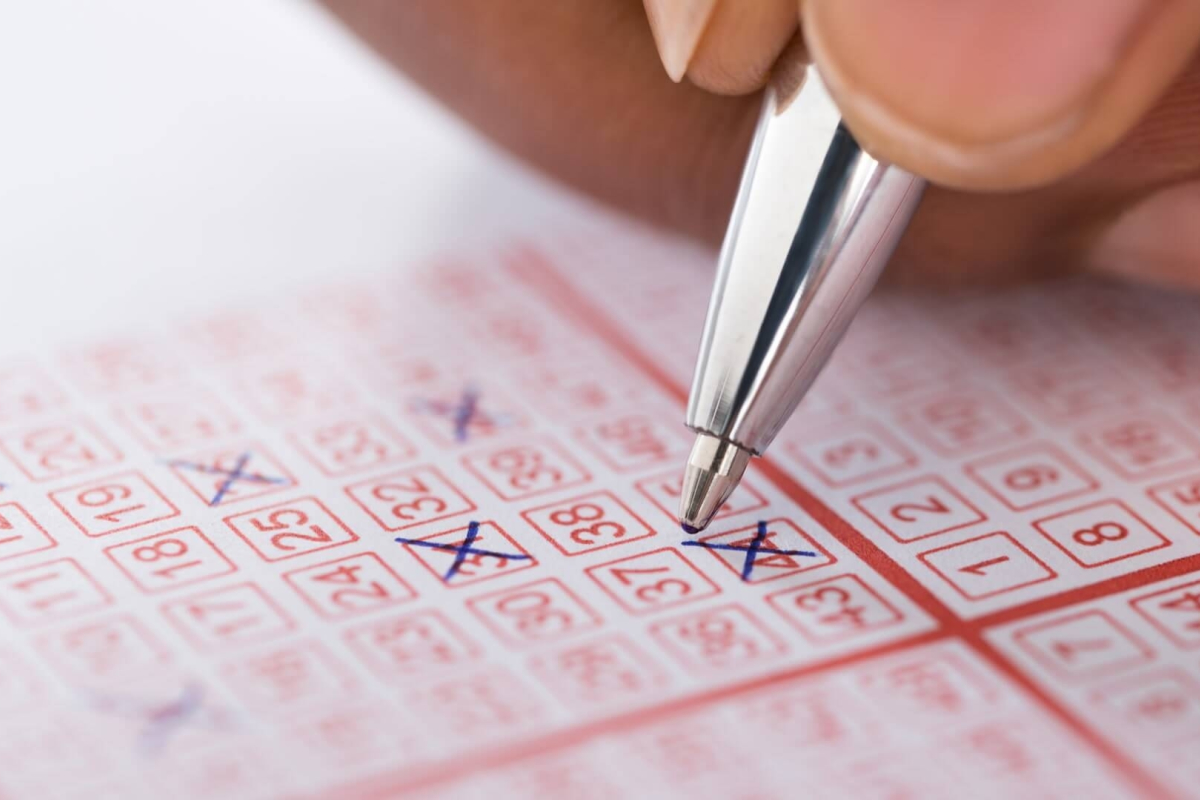 Reading Time:
3
minutes
The UK is a nation of gamblers, according to new research, with just 2% of people in the country having never had a flutter.
A study into adults' gambling habits and awareness has revealed how often they place bets, what they deem to be gambling and what would encourage them to go public if they won a £1 million jackpot or more.
Despite so many people proving their fondness for paying to play, gambling awareness is surprisingly low.
Almost half of UK adults (48.6%) are unaware that coin pushers, such as 2 pence and ten pence slot machines seen in amusement arcades, are classed as a gambling activity. More shockingly, two fifths (40.1%) do not consider bingo to be gambling.
Millennials and Generation Z have the poorest gambling awareness, as more than half of 18-24-year-olds (50.7%) do not consider online slots to be a gambling activity compared with 79.7% over 55s.
When presented with a list of games such as sports bets, slots, scratchcards, casinos and the lottery, more than one in ten (11.9%) 18-24-year-olds did not consider any of the activities to be gambling.
Generally, women have less gambling awareness than men, as 11.1% of females incorrectly failed to identify any the activities listed as gambling, compared with 8.4% of males.
When asked what they would do if they won £1 million or more, 12.3% of UK adults believe it would be futile to try to stay anonymous and would go public to have more control. However, 5.9% said they would go public to gain recognition for a large charitable donation.
Younger generations seem to crave the limelight. 16.4% of 18-24-year-olds would choose to go public, compared to just 3% of over 55s.
Meanwhile, the equivalent of 1,263,210 adults in the UK (2.5%) would willingly give up their privacy for the chance to be in the news and on television if they won a seven-figure jackpot. Almost twice as many men (3.4%) seek the limelight compared to women (1.8%).
Top five most common reasons that would encourage winners of £1m to go public include:
It would be futile to stay anonymous and I would rather have control over it (12.3%)

Recognition for a large charitable donation (5.9%)

To show others that winning the jackpot can be done (5.8%)

To gain help with accounting and banking (5.6%)

To draw attention for a business that might be set up with the winnings (5.3%)
The guide also looks at the biggest jackpots around the world to find out which gambling activity is the most rewarding, as well as who won the prizes and where the wins occurred.
Sin City really is favoured, with ten of the 50 biggest gambling prizes since 2000 all taking place in Las Vegas. In fact, nine of the top ten casino jackpots were won there, with Las Vegas casinos paying out an astonishing $196,238,754 across them.
Las Vegas isn't just limited to casinos either. One lucky local even won big on bingo, netting herself a tidy sum of $110,726.
The new research also showcases the world's biggest jackpot winners on various forms of gambling, how much they won and where the wins took place to reveal the luckiest places in the world.
Lottery wins account for the ten largest prize wins since 2000, compared to other games such as sports betting, casino and bingo jackpots.
The world's ten biggest lottery jackpots of the 21st century total a staggering $3,989,005,710, and the ten biggest lottery wins of the UK.
With such enormous prizes, it's no surprise that nearly two thirds (63%) of UK adults have been in it to win it by playing the lottery at least once in their lives. More than half (55.7%) play the lottery at least once a year.
Scratchcards follow a close second, with 55% having scraped off the silver at least once.
To see where the biggest wins have taken place and for how much more visit this guide.
Mindleap Health™ Expands its Digital Mental Health Programs for Addiction, Psychedelic Integration and Holistic Wellness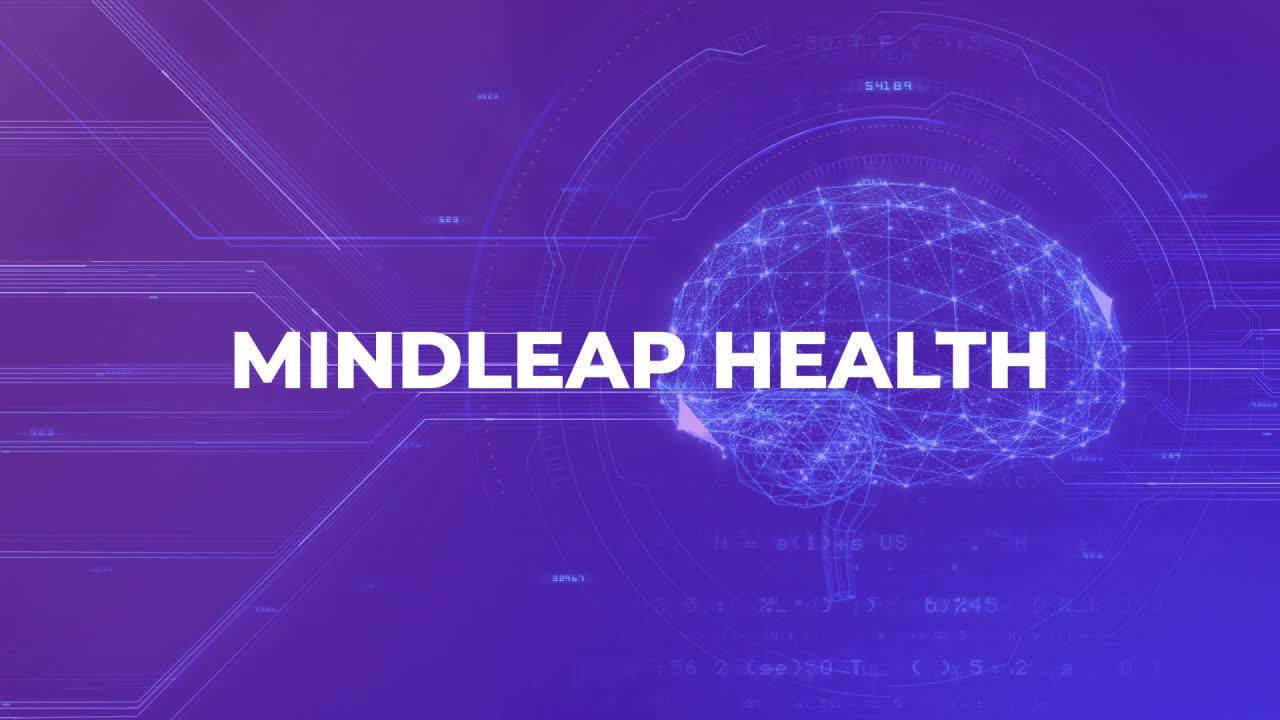 Reading Time:
3
minutes
Mydecine Innovations Group™, is pleased to announce that its subsidiary, Mindleap Health™ ("Mindleap" or the "Company") based in Vancouver, British Columbia, is expanding it's digital therapeutic offerings by adding three additional programs to its platform.
Mindleap™ is working towards contributing to the evolution of mental health and enabling the mass adoption of mental health treatments across the world. In order to expand access to world-class mental health solutions, Mindleap is developing new "30-day transformation" programs that will be offered as in-app purchases on the platform this fall.
The new offerings will include comprehensive addiction, psychedelic integration, and holistic wellness programs designed to empower users to improve their wellbeing. The ability to track progress, encourage consistency through gamification will provide additional value to Mindleap users.
The Addiction Recovery Program will be led by Dr. Rick Barnett, a clinical psychologist and an alcohol and drug counselor in independent practice. Dr. Barnett has worked on the frontlines of addiction treatment for over 20 years with a variety of populations in diverse settings. He is an expert in addictive disorders and treatment, working every day to help clients change and improve their lives. Dr. Barnett has a unique ability to blend multiple approaches in meaningful ways to address and recover from numerous types of addictive behaviors (alcohol, drugs, food, sex, nicotine, gambling).
Equipped with advanced education and training in psychopharmacology, Dr. Barnett has served in numerous leadership roles both locally and nationally related to addiction, mental health, and health care reform. He is also the founder of the Center for Addiction Recognition Treatment Education and Recovery (CARTER, Inc), a 501c3 private non-profit organization dedicated to the art and science of achieving lifelong freedom from addiction. The goal of CARTER, Inc. is to transform addiction into enduring health and well-being, a value which has become the cornerstone to his Mindleap program.
The Psychedelic Integration program will be led by Dr. Danielle Wise who brings over 20 years of experience as a psychotherapist and coach, utilizing myriad techniques with a unique specialization on psychedelic integration. Dr. Wise's clinical focus is primarily centered on relational trauma, combining depth and somatic psychology, neuroscience, and psychedelic research.
Dr. Wise has completed the Psychedelic Research and Training Institute's (PRATI) comprehensive Ketamine and Psychedelic Medicine Training, which provides practical tools for eliciting transformational sessions and holistic and integrative tools for mental health support.
An avid decriminalization advocate, she is part of the Denver psilocybin decriminalization initiative and the founder of Women's Leadership in Psychedelics with the Nowak Society, a non profit that provides education, training, and community building around right relationship with psychedelics and psychopharmaceuticals.
Dr. Wise also serves on the advisory board of Unlimited Sciences a psychedelic research non-profit combining data and lived experiences to serve the community, educate the public, and inform policies. Her 30-day program will offer an embodied integration journey with self care practices and contemplations that will assist users in achieving personal transformation for lifelong wholeness making.
The Holistic Wellness program will be led by Jeremy Hoffman who is an experienced spiritual leader that uses innovative modalities including energy clearing, activations, meditation, breathwork to support his clients in achieving harmony of the mind, body and spirit.
Hoffman is renowned internationally for his holistic wellness coaching, and currently works with C-Suite level executives and business leaders to assist them in achieving spiritual balance and fulfillment in their lives. Cultivating the steps that allow people to operate in life with an upgraded mindset and perspective, Hoffman will be sharing his insights on physical, mental, emotional, and spiritual health in his Mindleap program.
Mindleap's founder Nikolai Vassev commented: "Our focus is on creating real solutions for the mental health crisis and these new offerings will allow Mindleap to have international reach and affect more lives during these times of crisis. The pandemic has left people depressed, isolated and support is needed now more than ever."
Esports Sportsbook Rivalry Announces Roll Out of Cryptocurrency Payments in Partnership with CoinCorner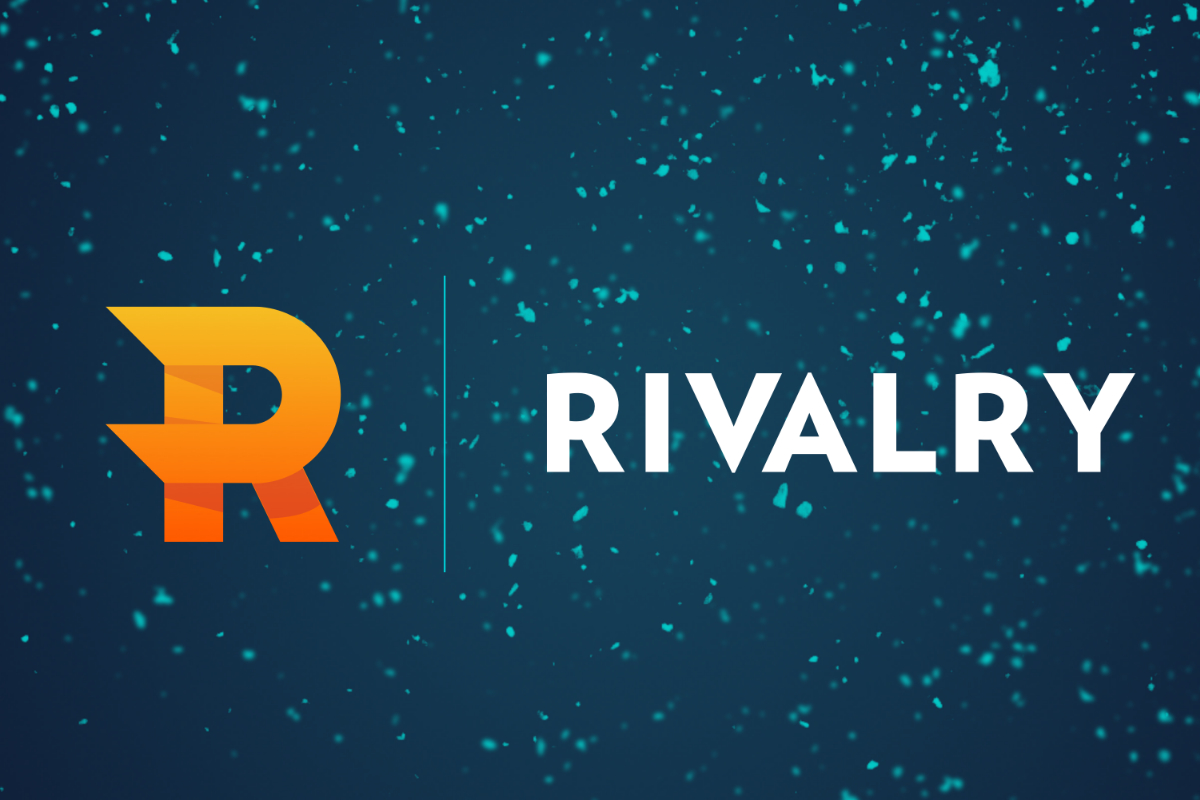 Reading Time:
2
minutes
Isle of Man licensed betting platform, Rivalry, is the latest esports focused sportsbook to adapt to changing player preferences by supporting payments through Bitcoin. COVID-19 has, in many cases, served as an accelerant to slow-burning changes in consumer behaviour and preferences. Most notably: the meteoric rise of esports betting. While many operators were left scrambling to adapt to the overnight demand, a select few, such as Rivalry, were perfectly positioned to capitalize on the pandemic pivot. Much like cryptocurrencies, esports betting is proving to be anything but a fad.
Forward-thinking operators like Rivalry believe esports provide a glimpse into the future of betting. Their average esports bettor is in their twenties – an early adoptor and digital native that is no stranger to Bitcoin, but maybe less so to traditional betting mechanics and terminology. This brings new opportunities for operators to reshape and reimagine the betting experience.
Rivalry CEO, Steven Salz adds – "Our integration with CoinCorner has allowed us to offer Bitcoin as a payment option to our players and further simplify the payment experience. It's partnerships like these that help us evolve the betting experience for a new cohort of bettors that think and behave differently". 
UK Bitcoin exchange, CoinCorner, has seen business appetite adjusting to accommodate the recent rise in demand for online banking and payment methods, with an uptick in businesses keen to introduce Bitcoin payments as a way to gain competitive advantage by opening up to new markets, receiving cheaper fees and no chargebacks.
Sam Tipper, Business Development Manager at CoinCorner, said: "Since I joined CoinCorner in 2019, we've been making huge strides in assisting businesses across multiple industries to accept Bitcoin – preparing them for the new reality of a changing payment landscape. This is particularly true for businesses regulated out of the Isle of Man, like Rivalry, who cater to a global market."
While the gambling industry debates on the staying power of esports as a profitable betting market, operators like Rivalry are adapting with ease and transforming the betting experience to meet the needs of an evolving user base.
United Remote weave warm Wazdan welcome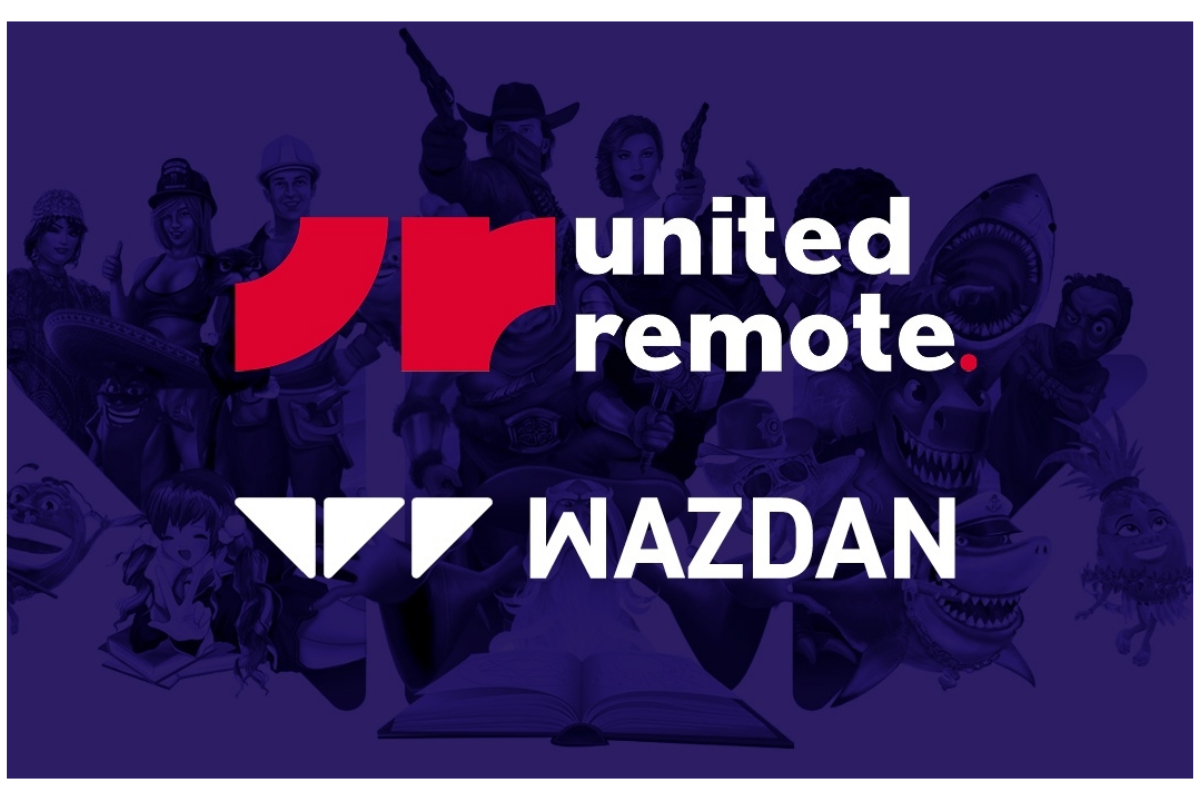 Reading Time:
2
minutes
Aggregator and platform United Remote has announced a new partnership with online casino slots developer Wazdan to further extend its games portfolio and provide additional choice to the aggregator's established B2B distribution channel.
United Remote is the conduit through which a range of innovative games studios can engage with best-of-breed gambling brands. United Remote has carefully assembled a differentiated portfolio of over 2000 entertaining, innovative and unique games that complement their own in-house titles, and this latest partnership with Wazdan brings a solid set of over 100 HTML5 games to the platform.
United Remote is a rapidly-growing aggregator, which has undergone a transformation over the last 12 months, extensively re-organising and redefining the core offering to reshape the way the company engages with operators, game partners and other stakeholders.
The company has successfully completed a period of intensive restructuring which has resulted in major technology and enterprise investments, with the organisational culture having been significantly reshaped to provide added-value to operators. In addition to technology investments and enhancements, United Remote has been adapting the agreements the company previously had put in place, de-risking the entire enterprise, and focusing very particularly on customer protection.
United Remote has on-boarded real-time tools as part of their renewed commitment to be in a position to give operators a bundle of tools that they will not find anywhere else which enable and accelerate, to drive engagement and revenue up.
United Remote has taken the strategic decision under CEO Jeremy Fall's leadership to align with established aggregators who have critical mass to ensure maximum reach for their content partners. These powerful market-makers are drivers of putting partner games in front of more operators in more markets than ever before.
Multiple award-winner Wazdan has a stable of innovative slots, and a range of technology developed to position Wazdan at the forefront of the slots industry with the world's first Volatility Levels™, Energy Saving Mode, Ultra Lite Mode and Ultra Fast Mode, central to the company's mobile and player-friendliness, along with Unique Wazdan Features which generate added excitement  and fun for players.
Wazdan titles include mature classics such as Mayan Ritual™, Fruit Mania Deluxe, Sizzling 777 Deluxe, Hot Party Deluxe, Corrida Romance Deluxe, Football Mania Deluxe, Highway to Hell Deluxe, Fruits Go Bananas™, Spectrum and Los Muertos™ , while more recent releases feature games such as Reel Hero, Sonic Reels, 9Tigers, Black Horse Deluxe and Lucky9, amongst others. Wazdan's latest release, Reel Hero, has already had great feedback from players, and was awarded 'Slot of The Week' by Slot Beats in June.
Andrzej Hyla, Head of Sales at Wazdan said: "This partnership with United Remote allows Wazdan to extend our reach further in certain key jurisdictions. 2020 is set to be a great year for fans of our games on the back of this new partnership with United Remote."
United Remote Group CEO Jeremy Fall said: "We are delighted to be able to help boost Wazdan's market expansion further with their proprietary technology-packed games. Wazdan's hallmark for developing content that seamlessly transitions from the casino floor to mobile, tablet and desktop devices will add more exciting options for our operators and their players."