PAGCOR and four other agencies intensify drive vs. illegal online gambling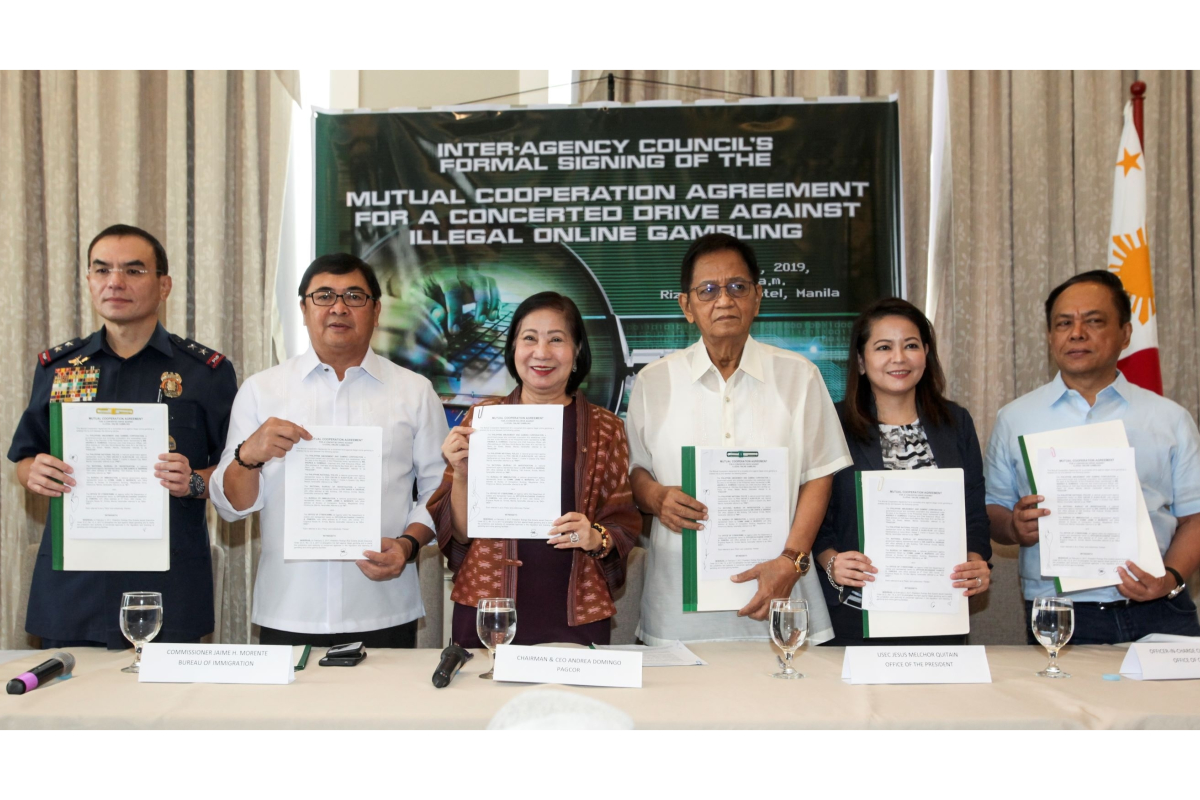 Reading Time:
2
minutes
THE Philippine Amusement and Gaming Corporation (PAGCOR) has entered into a Mutual Cooperation Agreement with four government agencies in a fight against illegal online gambling in the country.
PAGCOR joined hands with the Philippine National Police (PNP), National Bureau of Investigation (NBI), Bureau of Immigration (BI) and the Office of Cybercrime (OOC) under the Department of Justice (DOJ) in the creation of an inter-agency council that will handle intelligence gathering, investigations and prosecutions of illegal online gaming activities.
The creation of the inter-agency council was in response to Executive Order (EO) No. 13, s. 2017 issued by President Rodrigo Roa Duterte on February 2, 2017 "to strengthen the fight against illegal gambling and to clarify the jurisdiction and authority of concerned agencies in the regulation and licensing of gambling and online gaming facilities."
The Office of the President, through its representative Undersecretary Jesus Melchor V. Quitain will oversee the implementation of the E.O., which reinforces PAGCOR's authority to regulate all games of chance, including online gaming, except those regulated by other regulatory bodies to the extent of their respective jurisdictions.
During a press conference held to formalize the agencies' commitment in the campaign, PAGCOR Chairman and CEO Andrea Domingo expressed confidence that the government will no longer be robbed of billions worth of revenues from online gambling operations.
"We've been doing this for the last two years together with the investigative and enforcement arms of the government like the NBI and the PNP. We provide them with the information as well as certification kung sino ang mga online gaming na mayroong lisensya from PAGCOR at kung sino ang wala, sine-certify namin na wala," said PAGCOR Chairman and CEO Andrea Domingo.
She added that PAGCOR only used to earn an average of P56 million annually from online gaming operations. "When the current management strengthened PAGCOR's regulatory authority over Philippine offshore gaming operators (POGO), we immediately saw its significant contributions to PAGCOR's overall revenues. In 2016, POGO operations generated P657 million followed by P3.924 billion in 2017 and P7.365 billion in 2018," Domingo cited.
Meanwhile, National Capital Region Police Office (NCRPO) Director Guillermo Eleazar, who represented PNP chief Oscar Albayalde in the event, said the information they received from PAGCOR have been very vital in the success of their previous operations against unlicensed online gambling operators.
"All our operations against illegal gambling turned out positive. So we appeal to the public to help us by giving us information and other leads," Eleazar noted.
The inter-agency council – given the respective mandate of each member-agency — shall be responsible for gathering and sharing of intelligence information on illegal online gambling; exchange information on the developments in their activities; report and centralize data and information gathered on illegal gambling activities; provide manpower for intelligence operations, surveillance, raids, arrest and prosecution.
The council is also tasked to implement their respective investigation procedures including digital forensic examination, gaming license validation, visa certifications and filing of appropriate criminal and administrative charges against online gambling operators.
PAGCOR being the central processing agency of all gathered data is responsible for exercising operational control over the council and its member-agencies. The state-run gaming firm is also duty-bound to provide funds for the projects of the council and its members and provide assistance in accordance with its charter.
Google Briefly Removes Paytm App for Betting Violations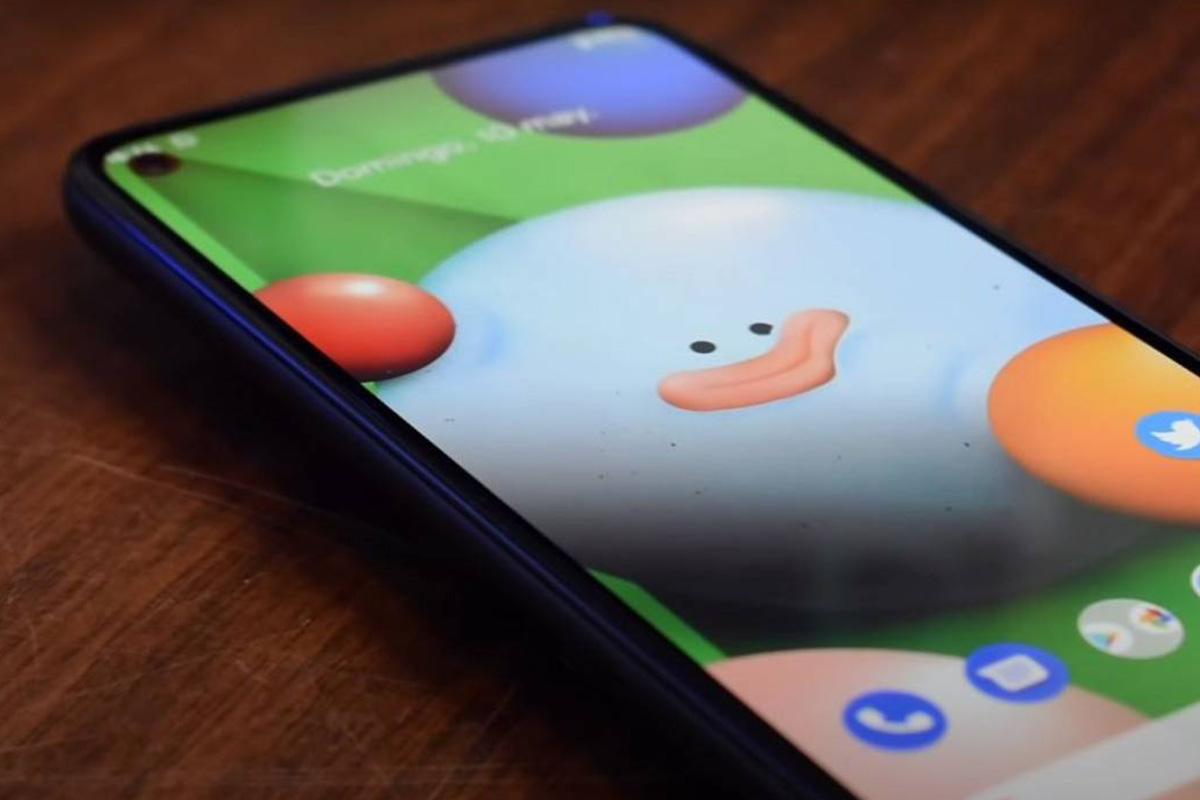 Reading Time:
< 1
minute
Google has removed the Paytm App, one of India's biggest digital payment apps, for several hours from its online store for breaching gambling rules, a day before the start of the Indian Premier League (IPL) cricket tournament.
Betting is illegal in India, but the countdown to the 53-day IPL has seen a profusion of online ads for fantasy sports sites, which are allowed in many parts of the country. Paytm had recently launched a fantasy cricket tournament that involved cash bets and violated the Google Play Store's policies.
"Today afternoon, we received communication from Google that they are suspending our app because they believe this to be a violation of their Play Store policies on gambling," the company said.
However, the app was back on the platform Friday evening after removing a "cashback" feature on "a recently-launched game on the application," the Press Trust of India reported.
"Update: And we're back!" Paytm tweeted.
Maharashtra Government to Consider Legalisation of Online Betting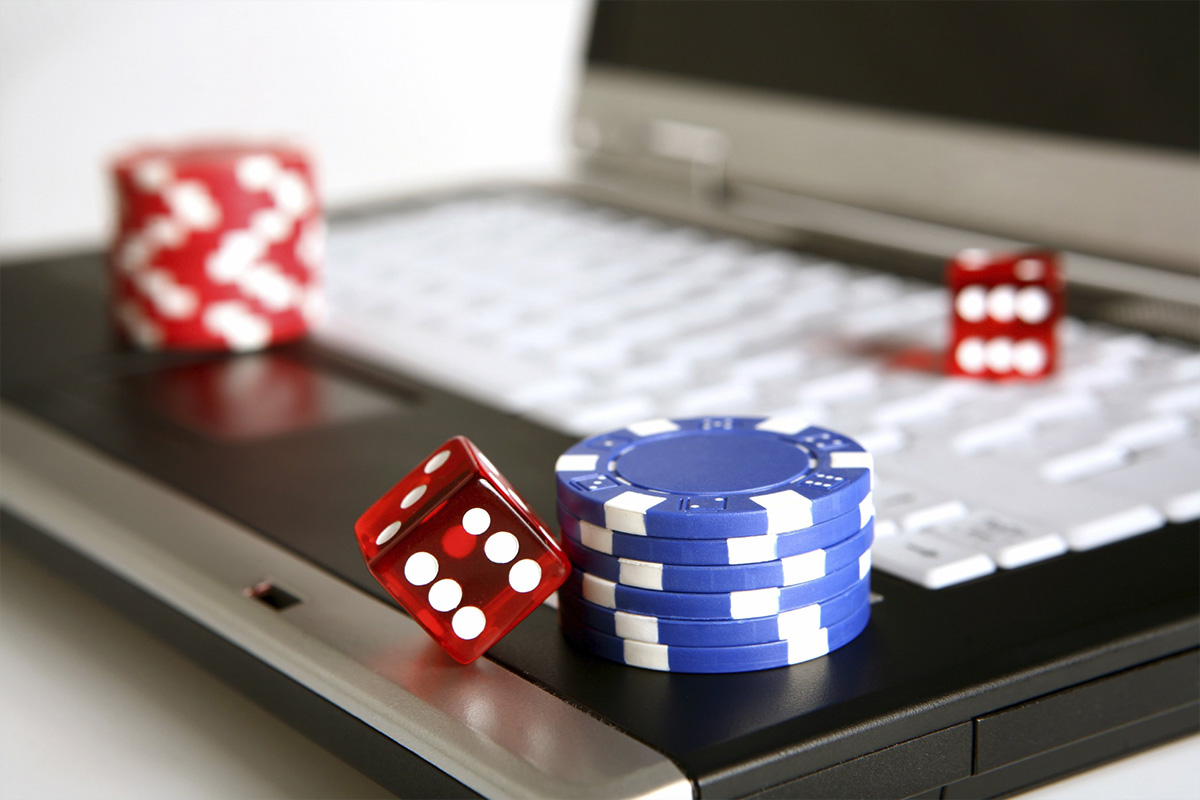 Reading Time:
< 1
minute
The Indian State of Maharashtra is planning to legalise online betting. The proposal has been mooted over by the ruling party NCP and it wishes to follow the footprints of Sikkim.
The state is eyeing the legalisation of online betting to generate revenue for overcoming the COVID-induced financial crisis.
An NCP cabinet member stated that the online betting and gambling market is booming in India despite the fact that it is illegal. There is no way to completely stop these activities; therefore, it would be better if the State capitalises on this industry.
"If we impose GST on the transaction, we expect to mobilise at least Rs 2500 crore from the operators," said the cabinet minister.
A high task committee was set up by the government which studied the idea of legalising gambling.
Petition to Withdraw Yokohama IR Bid Gains Only Less Number of Supporters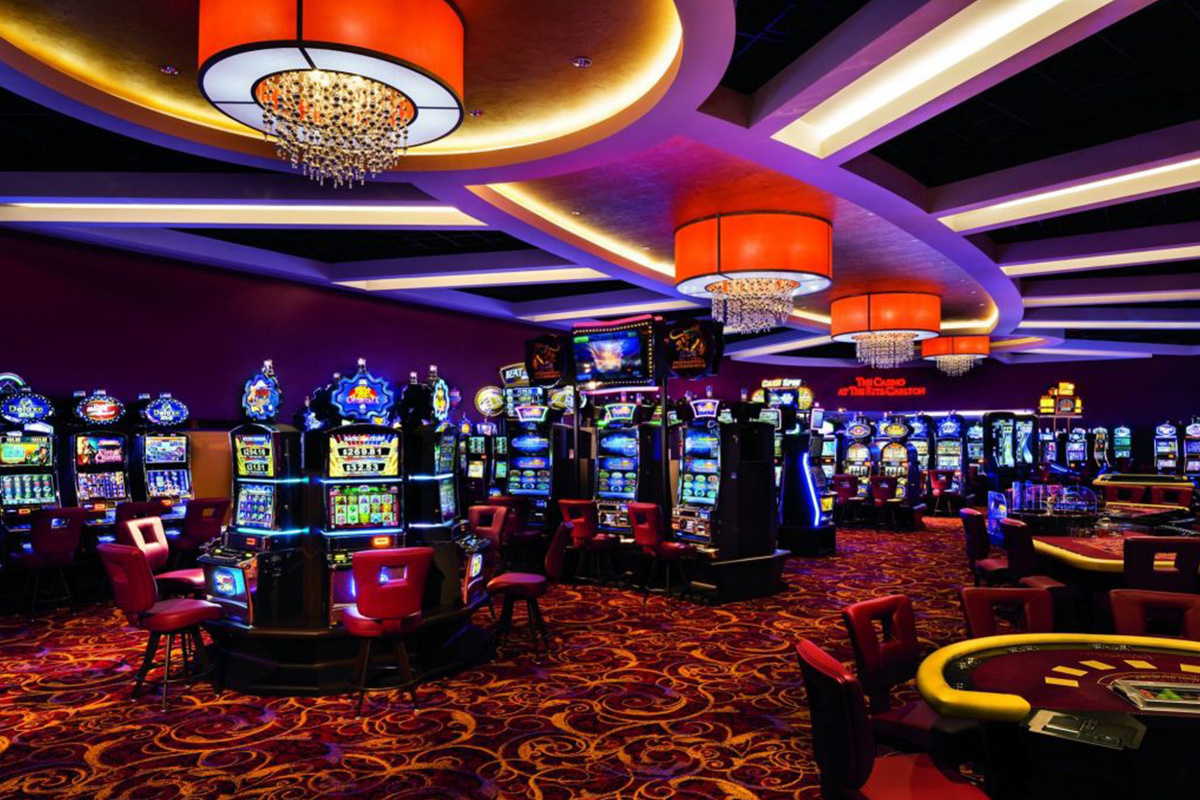 Reading Time:
< 1
minute
The Yokohama city has examined a petition regarding an IR bid from its residents at the City Council Building, Urban Development and Road Committee on September 11. The petition was titled "Withdrawal of Casino IR Bid Plan and Formulation of New Business Plan Independent of Casino."
It made two demands – the withdrawal of the IR bid and implementation of a new business plan that does not include an IR and which can be implemented even in a post-COVID-19 world.
Masato Yamashita, a member of the city council (Liberal Democratic Party), said, "I do understand the sentiment of the petitioners. I hate gambling and do not gamble. There are some in the LDP as well who do not like it."
However, he continued, "This opposition campaign from residents when nothing has been decided is only based on liking or hating gambling. I do not want to have a conversation that will divide Yokohama city.
"Regarding an IR, I would like you to try and understand more [because there may be misunderstandings among the residents]."
He asked the city to promote more understanding among its residents.