PAGCOR and four other agencies intensify drive vs. illegal online gambling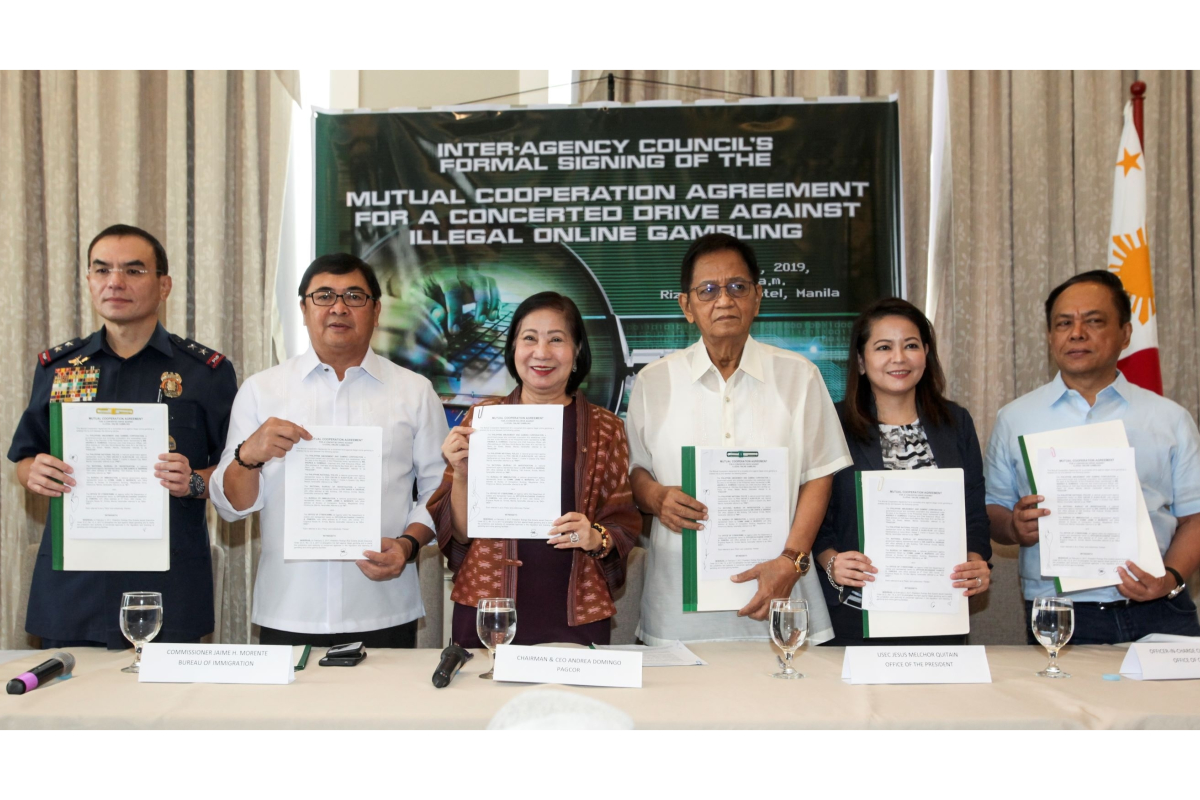 Reading Time:
2
minutes
THE Philippine Amusement and Gaming Corporation (PAGCOR) has entered into a Mutual Cooperation Agreement with four government agencies in a fight against illegal online gambling in the country.
PAGCOR joined hands with the Philippine National Police (PNP), National Bureau of Investigation (NBI), Bureau of Immigration (BI) and the Office of Cybercrime (OOC) under the Department of Justice (DOJ) in the creation of an inter-agency council that will handle intelligence gathering, investigations and prosecutions of illegal online gaming activities.
The creation of the inter-agency council was in response to Executive Order (EO) No. 13, s. 2017 issued by President Rodrigo Roa Duterte on February 2, 2017 "to strengthen the fight against illegal gambling and to clarify the jurisdiction and authority of concerned agencies in the regulation and licensing of gambling and online gaming facilities."
The Office of the President, through its representative Undersecretary Jesus Melchor V. Quitain will oversee the implementation of the E.O., which reinforces PAGCOR's authority to regulate all games of chance, including online gaming, except those regulated by other regulatory bodies to the extent of their respective jurisdictions.
During a press conference held to formalize the agencies' commitment in the campaign, PAGCOR Chairman and CEO Andrea Domingo expressed confidence that the government will no longer be robbed of billions worth of revenues from online gambling operations.
"We've been doing this for the last two years together with the investigative and enforcement arms of the government like the NBI and the PNP. We provide them with the information as well as certification kung sino ang mga online gaming na mayroong lisensya from PAGCOR at kung sino ang wala, sine-certify namin na wala," said PAGCOR Chairman and CEO Andrea Domingo.
She added that PAGCOR only used to earn an average of P56 million annually from online gaming operations. "When the current management strengthened PAGCOR's regulatory authority over Philippine offshore gaming operators (POGO), we immediately saw its significant contributions to PAGCOR's overall revenues. In 2016, POGO operations generated P657 million followed by P3.924 billion in 2017 and P7.365 billion in 2018," Domingo cited.
Meanwhile, National Capital Region Police Office (NCRPO) Director Guillermo Eleazar, who represented PNP chief Oscar Albayalde in the event, said the information they received from PAGCOR have been very vital in the success of their previous operations against unlicensed online gambling operators.
"All our operations against illegal gambling turned out positive. So we appeal to the public to help us by giving us information and other leads," Eleazar noted.
The inter-agency council – given the respective mandate of each member-agency — shall be responsible for gathering and sharing of intelligence information on illegal online gambling; exchange information on the developments in their activities; report and centralize data and information gathered on illegal gambling activities; provide manpower for intelligence operations, surveillance, raids, arrest and prosecution.
The council is also tasked to implement their respective investigation procedures including digital forensic examination, gaming license validation, visa certifications and filing of appropriate criminal and administrative charges against online gambling operators.
PAGCOR being the central processing agency of all gathered data is responsible for exercising operational control over the council and its member-agencies. The state-run gaming firm is also duty-bound to provide funds for the projects of the council and its members and provide assistance in accordance with its charter.
AGTech Holdings Announces Third Quarterly Results for the Nine Months Ended September 30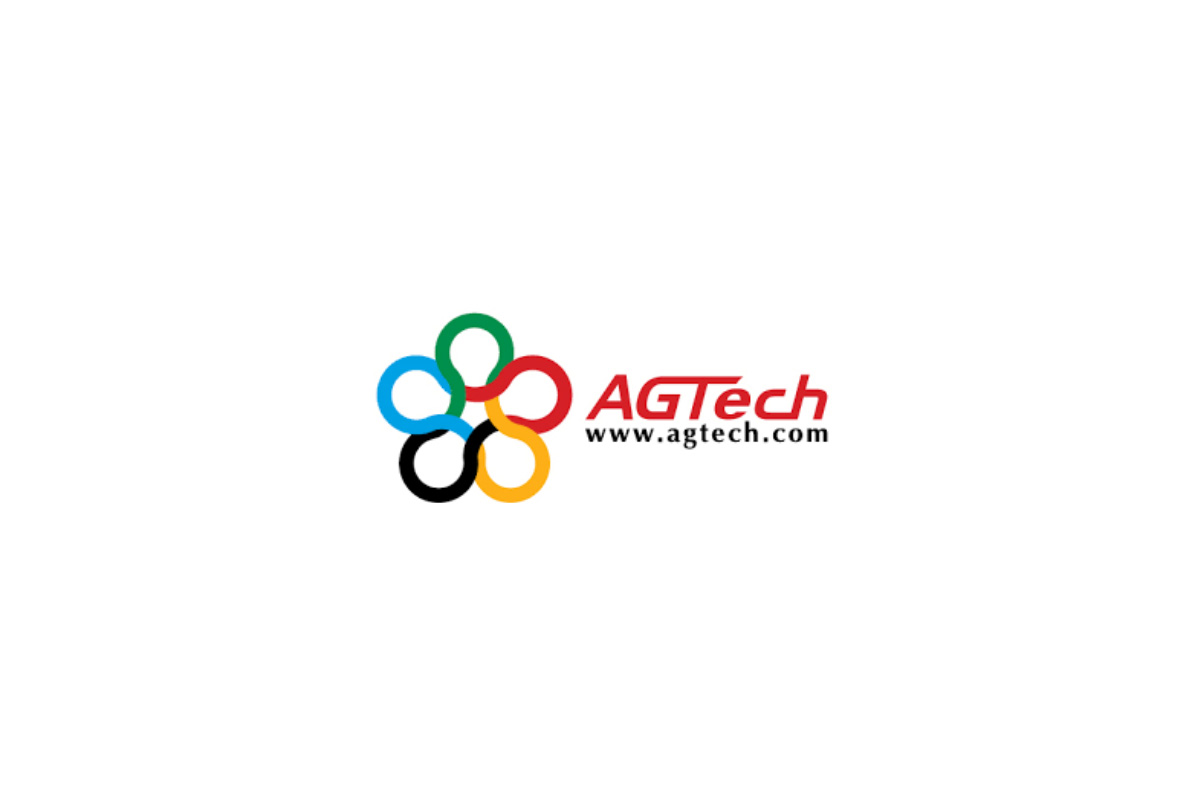 Reading Time:
2
minutes
AGTech Holdings has announced the third quarterly results for the nine months ended September 30, 2019.
Revenue of the Group for the nine-month period amounted to approximately HK$118.1 million representing a decrease of approximately 8.9% over the corresponding period in 2018. Revenue contributions were mainly derived from lottery hardware, lottery games and systems, provision of lottery distribution and ancillary services, games and entertainment business in the PRC.
The decrease in revenue for the nine-month period was primarily caused by the decrease in sales of lottery hardware of approximately HK$14.5 million. The decreases in revenue were partially offset by an increase of approximately HK$6.1 million in revenue from the lottery games and systems.
John Sun, Chairman and CEO of AGTech said: "We are pleased to announce that the Group continued to capitalize on many core business opportunities in the lottery and games & entertainment sectors, providing innovative and high-quality products and services to the industry, and continue to establish the foundation for future growth opportunities."
"During the Nine-Month Period, the Group won eleven lottery hardware tenders to supply lottery terminals to the SLACs in Tianjin, Hainan, Guangxi, Guizhou, Anhui, Beijing, Guandong, Jiangsu, Heilongjiang, Zhejiang of the PRC. This demonstrates the Group's continued industry leading position and commitment in China's lottery hardware market."
"The Group will continue to leverage and explore on collaboration with Alibaba Group's retail ecosystem to enhance on lottery distribution models where appropriate. Current retail networks include Lingshoutong, Alibaba's mom-and-pop convenience stores, rural Taobao, the physical network of rural locations in China, and Cainiao Post, community-based pick-up drop-off physical stations. We believe that the integration of lottery services and products through Alibaba's physical new retail distribution channel and networks under new retail strategy will continue to create opportunities in the future."
"Paytm First Games (formerly known as 'Gamepind'), a mobile games and entertainment platform of the joint venture of the Group with One97 Communications Limited in India, launched a dedicated cricket channel in March and fantasy cricket in May. The Group expects that Paytm First Games will continue to build its user base, paving the way to monetize this unique platform, thus capitalizing on the significant potential of the fast growing mobile entertainment market in India."
"With regards to our investment relating to the formation of Ant Bank (Macao) Limited (formerly known as 'Xinghui Bank Limited'), the Group's increase in share capital contribution to the JV Company demonstrates our commitment to grow the business and pursue further development opportunities in Macau and overseas."
Paradise Entertainment Makes a Glamorous Appearance at Macau Gaming Show 2019 Driving Innovation and Technology to the Electronic Gaming Industry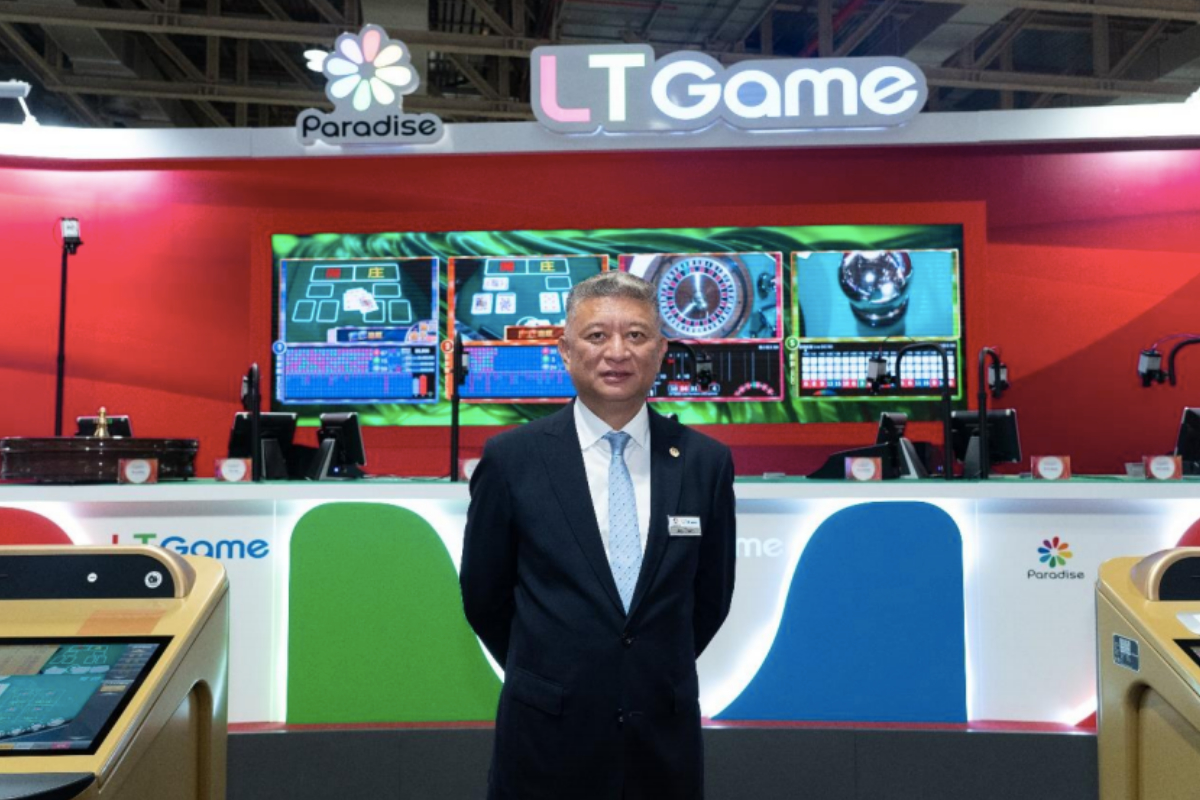 Reading Time:
3
minutes
Paradise Entertainment Limited through its subsidiaries LT Game Limited ("LT Game") and LT Digital Technology Limited ("LT Digital"), has participated in the MGS Entertainment Show 2019 which was held in the Venetian Macao this month for three days from 12 to 14 November. During the Show, Paradise showcased not only its array of latest slot machines and Live-Multi-Game ("LMG") machines and other electronic gaming equipment and products but also for the first time exhibited high-tech equipment and products relating to 5th generation mobile networks ("5G") and Artificial Intelligence ("AI"), and received a burst of applause from the participating enterprises and attendees.
This year's MGS was jointly organized by the Macau Gaming Equipment Manufacturers Association ("MGEMA"), Nam Kwong Culture and Creativity Industry Co., Ltd. and China National Machinery Industry International Co., Ltd. with strong support from the relevant governmental departments in Macau and the gaming and leisure communities. All along aligning with the attainment of Macau as a core hub of The Guangdong-Hong Kong-Macao Greater Bay Area (the "Greater Bay Area") and an important gateway linking Mainland China with international markets, MGS has actively responded and committed to positioning Macau as the world's tourism and leisure centre, and also promoting the diversification of Macau's industries and development towards the direction of innovation and technology, whilst upholding its mission and keeping abreast with time. The Show has featured a dynamic and information-packed Summit this year having invited divers distinct speakers to talk about specific topics relating to the gaming technology areas and the development of the Greater Bay Area, which certainly would be an excellent opportunity for the audience to discuss and share their views with these renowned speakers.
As always, Paradise renders full support to MGS and has displayed a variety of its latest self-developed hightech gaming equipment and products. With the capture of new Asian-style games, Paradise's latest self-developed slot machines exhilarated and dazzled gaming patrons. In recent years, Paradise has continually placed investments on innovation and development of slot machines in local Macau market, as well as on the expansion of overseas markets such as the Americas and South East Asia and shall progressively launch new slot machines to these markets. In addition, Paradise's flagship products LMG machines are most reputable. The cutting-edge technology automatic intelligent robots steadily and accurately deliver cards in a thrilling baccarat game, coupled with the engaging animations displayed on the large-scale X-Stadium's High Definition ("HD") screen and exhilarating music, bring the patrons an experience of the perfect harmony of high technology and gaming. The latest Virtual Horse Racing Games are also a highlight of the Show. These horse racing games are conducted virtually under a giant HD screen bringing the gaming patrons an atmosphere of excitement as if they were betting on the real racecourse. These high-tech gaming equipment have been installed or scheduled to be installed in various casinos in Macau and/or the Americas.
Furthermore, in recent years Paradise has been investing increasingly on research and development of 5G, AI and other related high-tech products. The latest debut research accomplishments included smart wear, smart home and 5G wireless terminal high-tech products adhering to the trend of high-tech development including 5G and AI. These high-tech products enhance human's quality of life significantly in areas in education, sports and living etc. and are highly acclaimed by sports lovers and parents. In the future, Paradise firmly believe that these high-tech products will also be more closely integrated with entertainment business for the continuous enhancement of players' experience.
Mr. Jay Chun, Chairman and Managing Director of Paradise as well as the chairman of MGEMA commented, "Strategically, Macau is an important hub of the Greater Bay Area. The MGS is dedicated to promoting economic diversification and technology development and providing a cooperation platform for exhibitors to communicate and exchange views with customers from all around the world. In this connection, Paradise has also displayed its latest electronic gaming products, and displayed for the first time its developed 5G and AI and other related high-tech equipment and products in response to the development needs in the future. Whilst we will be standing firm in Macau facing the world market, we are committed to technological innovation and appealing more high-tech talents with a view to striving to become one of the world's leading gaming equipment companies, thereby injecting new vitality into the development of Macau and the Greater Bay Area."
Source: Paradise Entertainment Limited
The Original – BMM Testlabs to Exhibit at MGS 2019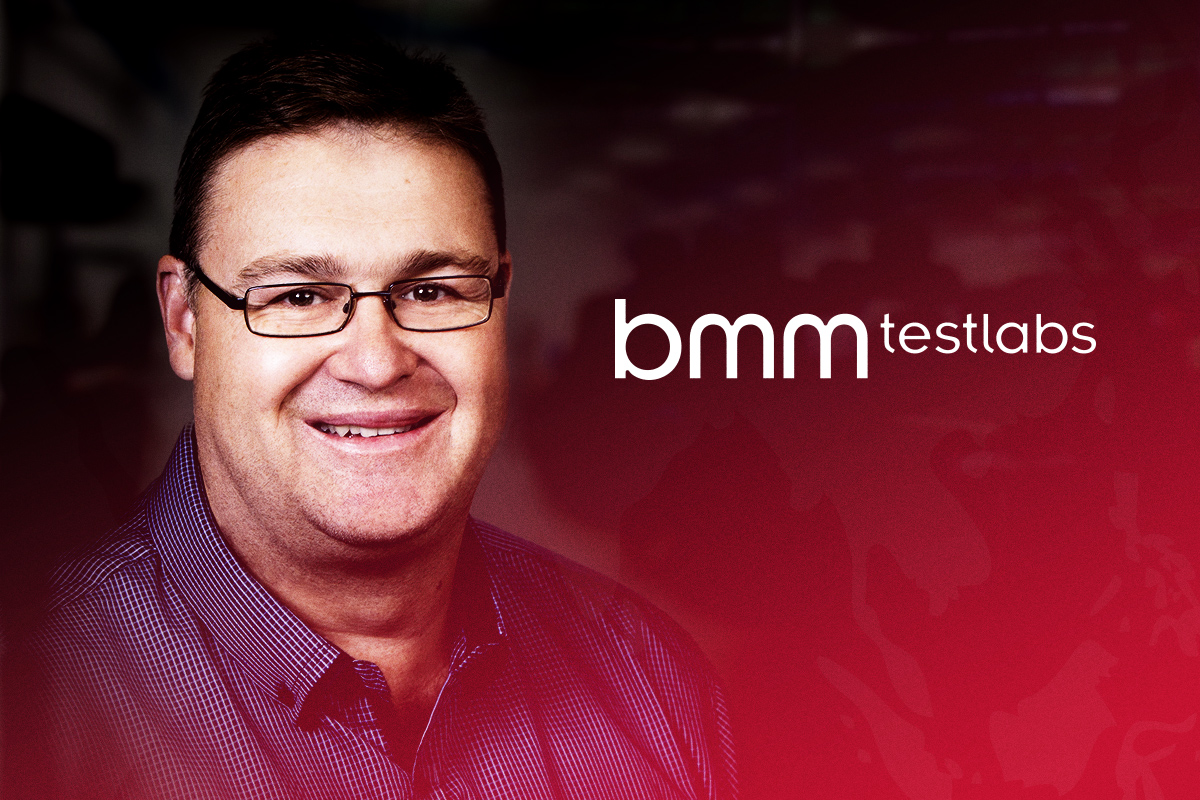 Reading Time:
< 1
minute
BMM Testlabs, the world's original gaming test lab and product compliance consultancy, is pleased to participate at MGS 2019 in Macau from November 12-14.
EVP and General Manager, Asia Pacific and Africa, Kirk White commented, "BMM has seen extraordinary growth across the Asian Pacific region. In turn, we've grown our team and technical resources to support quicker certification times and increased market coverage to provide unparalleled guidance and support to manufacturers, operators and regulators alike. While BMM's landbase and online product testing continue to drive our business, we are excited with the demand for our systems testing services from casinos, online, sports betting, lotteries and bingo systems suppliers. In addition, we are proud to continue our partnership with MPI for training and education in IT and gaming for locals."
VP, Business Development, Asia, Jeffrey Fong added, "Our top priority is maintaining the highest level of independent quality testing in the world, assisting regulators, manufacturers and operators in every gaming sector and every regulated market to achieve their respective goals. We are looking forward to meeting and consulting with our gaming partners and industry professions during the MGS to discuss our testing solutions and learn about their product roadmaps for 2020 and beyond. We encourage all attendees to stop by booth AN29 to learn more about our world-class services."