Nektan achieves EBITDA break-even as European arm continues to grow and new business opportunities emerge globally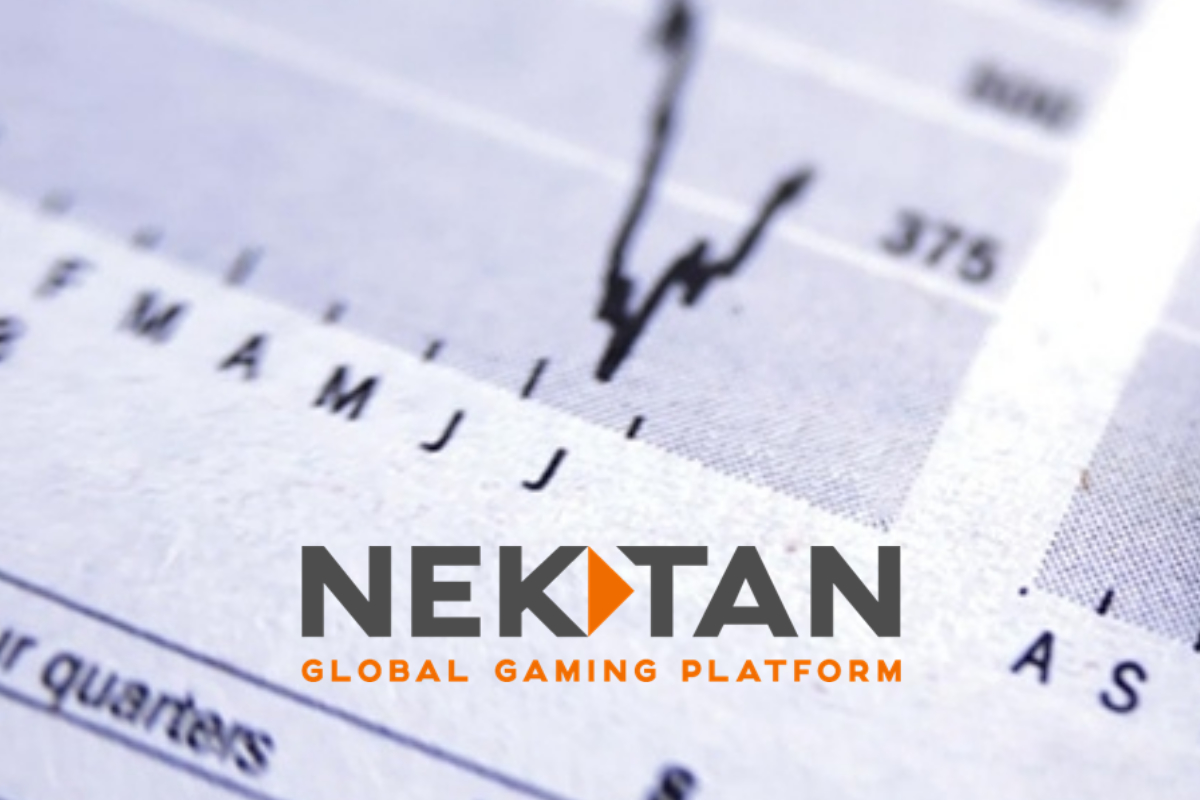 Reading Time:
8
minutes
Nektan plc, the fast-growing international gaming technology and services provider, announces its unaudited interim results for the six months ended 31 December 2018.
Financial Summary:
Unaudited six months ended 31 December 2018

£'000

Unaudited six months ended 31 December 2017

£'000

Revenue
13,019
8,808
Total Adjusted EBITDA*
336
(916)
Operating loss from continuing operations
(201)
(1,919)
Loss before taxation from continuing operations
(843)
(2,926)
Basic & diluted loss per share (pence) continuing operations
(2.7)
(9.2)
Basic & diluted loss per share (pence) continued & discontinued operations
(14.9)
(12.6)
*Adjusted EBITDA loss exclude depreciation, amortisation, income or expenditure relating to exceptional items, non-cash charges relating to share based payments and impairments. 
Summary:
Revenue in the six months ended 31 December 2018 ("H1 FY19") up 48% versus the six months ended 31 December 2017 ("H1 FY18") and 17.6% versus the six months ended 30 June 2018 ("H2 FY18").
Adjusted EBITDA of £336k (H1 FY18 (£916k) loss), driven by increased revenues and resulting business efficiencies.
The US operations have been classified as discontinued in the period under review and prior period following the Company's announcement on 27 December 2018, advising of the proposed sale of the majority shareholding of Nektan's US subsidiary, Respin. The associated assets and liabilities of the US subsidiary have been classified as held for sale and an impairment recorded of £2.9m based on the expected sale proceeds.
Launched new white label casino partners, notably the Shipley Brothers, taking the number of fully-managed global casino brands to a record 152 across Europe.
Higher margin B2B division established as significant global revenue driver for the business with 10 partners live by 31 December 2018.
The directors remain in discussions with HMRC for the £2.9m owed for UK point of consumption tax as at 31 December 2018, which will be significantly reduced by virtue of the funds received from the equity fundraising and part disposal of Respin.
Lucy Buckley joined as Chief Executive Officer on 3 December 2018.
Post period-end:
Several new B2B partnerships are underway including the previously announced Addison Global's MoPlay.
US subsidiary, Respin, soft launched its proprietary in-venue mobile gaming product with a major US tier-one casino operator and signed a new contract with one of the largest casinos in Palm Springs, California.
The proposed sale of the majority shareholding of Nektan's US subsidiary, Respin, is progressing and the Company expects to enter into a binding contract for the sale as soon as possible, but in any event no later than 30 April 2019.
Nektan announced on 8 February 2019 that it has received more support for the placing and subscription than previously announced on 27 December 2018, with demand at £2.2 million. However, there is a short delay in executing all transactions as they are inter-conditional.
Trading in Nektan's B2C white label business during Q3 FY19 has, so far, been flat year-on-year and down versus Q2 FY19, due to a number of factors impacting FTDs and deposits, including seasonality, increased UK regulation around player marketing and verifications and a delay in the granting of our Swedish operator licence. The Board expects trading to improve in the next quarter (Q4 FY19).
Lucy Buckley, Chief Executive Officer of Nektan, said:
"Achieving EBITDA break-even during the period is a key milestone for Nektan and our key focus for the remainder of FY19 is on maintaining and improving profitability. EBITDA break-even was reached due to both increased revenues and operational efficiencies. Whilst we believe in our US mobile casino product, and are excited about the macro trends in the market, the proposed sale of the majority shareholding of our US subsidiary is a major contributor to our profitability plan by removing Nektan funding for the US going forward, but retaining a material stake in the emerging US market.
In Europe, Asia and Africa, our emergent B2B division is generating new high margin revenue by licensing our proprietary technology to leading operators. We are successfully attracting major casino and gaming partners as evidenced by our BetVictor launch in October 2018 and post-period end contract win with MoPlay, announced in March 2019. This growth was only achievable with the firmly established B2C and white label network which grew to a record total of 152 casino sites during the period.
All this is underpinned by our cutting-edge proprietary mobile casino technology and agility, allowing us to attract new partners, get live quicker and optimise their revenues with our advanced operational and promotional tools. Nektan is in a strong position to build on the success of the first half of FY19 and we look forward to providing further updates."
For further information on the Group, please contact:
Nektan

Lucy Buckley, Chief Executive Officer

Gary Shaw, Executive Officer

+35 0 2006 4958

 

 
Stockdale Securities Limited

Tom Griffiths / David Coaten

+44 20 7601 6100
 
Nominis Advisory Ltd (PR Adviser)

Angus Campbell

+44 7 881 625 098

 
Further information on Nektan can be found on the Group's website at www.nektan.com.
About Nektan:
Nektan is a fast growing, international gaming technology and services provider, specialising in mobile casino. It licenses its proprietary technology to leading operators including BetVictor and provides end-to-end technology and white label casino services for leading brands including News International's, The Sun Play.
Nektan's full end-to-end technology platform, Evolve, enables the management of the full customer experience and back-office operations, allowing partners to focus on marketing the product to their consumers.
The E-Lite platform is Nektan's B2B gaming content aggregator and bonusing platform that delivers a wide range of premium content from the world's leading game studios. It is an easily-integrated add on module for operators, giving them an array of options and flexibility on how they manage and distribute a breadth of premium gaming content across their networks.
Nektan's US operating subsidiary, Respin, provides US land-based casinos with an in-venue mobile gaming solution. It allows operators to add mobile technology and content to their existing offerings, with products accessible to players across both cabinets and mobile devices inside casinos.
Headquartered in Gibraltar, Nektan is regulated by the Gibraltar Licensing Authority, the UK Gambling Commission and the Information Commissioners Office. As a socially responsible license holder, Nektan endeavours to deliver a safe, secure and robust player gaming experience.
Nektan plc was admitted to the AIM market of the London Stock Exchange in November 2014.
CHIEF EXECUTIVE'S STATEMENT:
Overview
The first six months of this financial year has been a landmark period for the business. Having signed some significant partnerships during the period, we are increasingly being seen as a major mobile and online casino technology business, providing premium gaming content from some of the best game developers in the world to some of the biggest gaming brands globally. The BetVictor contract win was one such deal that demonstrates this and was only made possible due to the breadth and depth of our gaming content portfolio.
Revenue growth is increasing year-on-year, as is our profitability, and we have achieved EBITDA break-even in the period. Whilst we are still in the process of divesting a majority stake in our US subsidiary, Respin, which will help reduce the cash burden on the business, Nektan will still keep a material stake in the US as we see it as an important emerging market.
Whilst our portfolio of gaming content is large by industry standards, we continue to look for the highest quality games to enrich the product offering to our partners. In certain circumstances, we partner with game developers as this gives us higher margins on the revenue generated from those games. A highlight from this strategy was the launch of Rank Up Dragon in December 2018, which we co-developed with Rising Entertainment and since its launch has been a top performer across our B2C network.
At Nektan, we aim to adhere to the highest levels of game compliance in our regulated markets. On top of this, we are very cognisant of problem gambling and we use our technology to ensure we can limit this wherever possible. As a socially responsible operator in the online gaming industry, we adopt our own standards which extend beyond what is required by the regulator and bodies such as GamStop. We have continuous technical development cycles to create new tools and enhancements to protect all our players with particular emphasis on those who are most vulnerable.
Financial Review and KPIs
Nektan's KPIs continue to demonstrate robust growth for the Company and most significantly we achieved EBITDA break-even in H1 FY19. With revenues continuing to rise and costs being kept under control, we continue on our path to profitability and expect European EBITDA break-even by the end of FY19 (30 June 2019).
NGR increased 48% in the period to £13.0 million (H1 FY18: £8.8 million);
First time depositors remained constant in the period at 75,334 (H1 FY18: 74,755); and
Cash wagering for B2C increased 36% in the period to £346.2 million (H1 FY18: £254.5 million).
Taking the continued operations, gross profit increased from £5,728k at 65% of revenue in H1 FY18 to £8,484k at 65% of revenue for H1 FY19.  Adjusted EBITDA for continued operations showed a marked improvement from a loss of £916k in H1 FY18 to a profit of £336k in H1 FY19.
Marketing, partner and affiliate costs increased from £4,503k, or 51% of revenue, to £6,065k, or 47% of revenue, demonstrating efficiencies as the business grows.  Administrative costs decreased from £2,141k, being 24% of revenue, to £2,083k (16% of revenue).
The continued loss before tax for the period was £868k compared to £2,926k in the prior period.  The total loss was £4,798k which includes a loss of the discontinued US business of £3,930k, this includes an impairment of £2,974k. This led to a loss per share from continuing operations of 2.7p (H1 FY18: loss per share of 9.2p).
Our technology and business model
Nektan aggregates and delivers premium casino content from the industry's leading game providers which, using its proprietary technology, it delivers as either a fully managed white label casino solution to its B2C partners or as a content distributor to its B2B partners. Nektan's white label solution is delivered via its Evolve platform, while the E-Lite platform distributes cutting-edge content.
Our technology is new and has been built from the ground up, making it versatile and highly agile. We can deliver live gaming environments for our partners very quickly and, depending on the requirement or jurisdiction, in multiple languages. As the proliferation of mobile device use continues, Nektan is taking a 'mobile first' approach, especially when it comes to partnering in Asia where mobile adoption and gaming is growing exponentially.
We provide partners with the ability to tailor their offering. Decisions can be informed by our robust business intelligence tools, which provide highly insightful management information for optimisation of bonusing and gaming, leading to exceptional user experience.
Team
On behalf of the Board, I would like to thank the entire team at Nektan for all their hard work over the period. Without their belief in the business we would not find ourselves in this strong turnaround position. It is their dedication and professionalism that is driving the Company forward and helping to attract major partners who want to use our technology to enhance and build their gaming brands across the globe.
We also announce that the Group's CFO, Patrick Sinclair has left the Company and we thank him for his contribution to Nektan during this significant period of growth. Whilst interim-CFO Ken Duncan assumes his responsibilities, the process of finding a replacement is underway.
Funding
During the period, Nektan announced a placing, debt conversion and partial sale of Respin, its US division. Subject to the proposed sale of the majority shareholding of Respin, the Company reaffirms that it has strong support for its placing and subscription, with demand currently at £2.2 million, higher than the minimum £1.5 million sought. The Company expects to enter into a binding contract for the US sale as soon as possible, but in any event no later than 30 April 2019.  The directors remain in discussion with HMRC for the £2.9m owed for UK point of consumption tax as at 31 December 2018, which will be significantly reduced by virtue of the funds received from the equity fundraising and part disposal of Respin.
Negotiations on the sale of the majority of our wholly owned US subsidiary, Respin LLC, are progressing and we fully expect to complete this transaction by 30 April 2019.  The assets and liabilities related to this business have been presented separately in the Consolidated Statement of Financial Position and are presented as discontinued operations in the Condensed Consolidated Statement of Comprehensive Income.  The comparatives in the prior year's statement have also been restated.
Current Trading and Outlook
Following a record two quarters, B2C trading to date in Q3 FY19 is flat year-on-year and down versus Q2 FY19. This is due to a number of factors that have impacted FTDs and deposits on our white label network, including seasonality, increased UK regulation around player marketing and verifications and a delay in the granting of our Swedish operator licence. However, the Board expects trading to improve in the next quarter as we now have a record number of 152 casino brands on our network and are continuing to sign up new white label partners, as well as enhancing our player retention and loyalty tools. Our B2B division grew significantly in H1 FY19 and the pipeline is very positive, especially in high growth regions such as Asia and Africa. We also continue to seek regulation in jurisdictions that we believe will be value accretive and lead to improved trading in the next quarter.
Lucy Buckley, Chief Executive Officer.
Jackpocket Announces Gaming Industry Veteran Gavin Isaacs as Senior Board Advisor at Betting on Sports America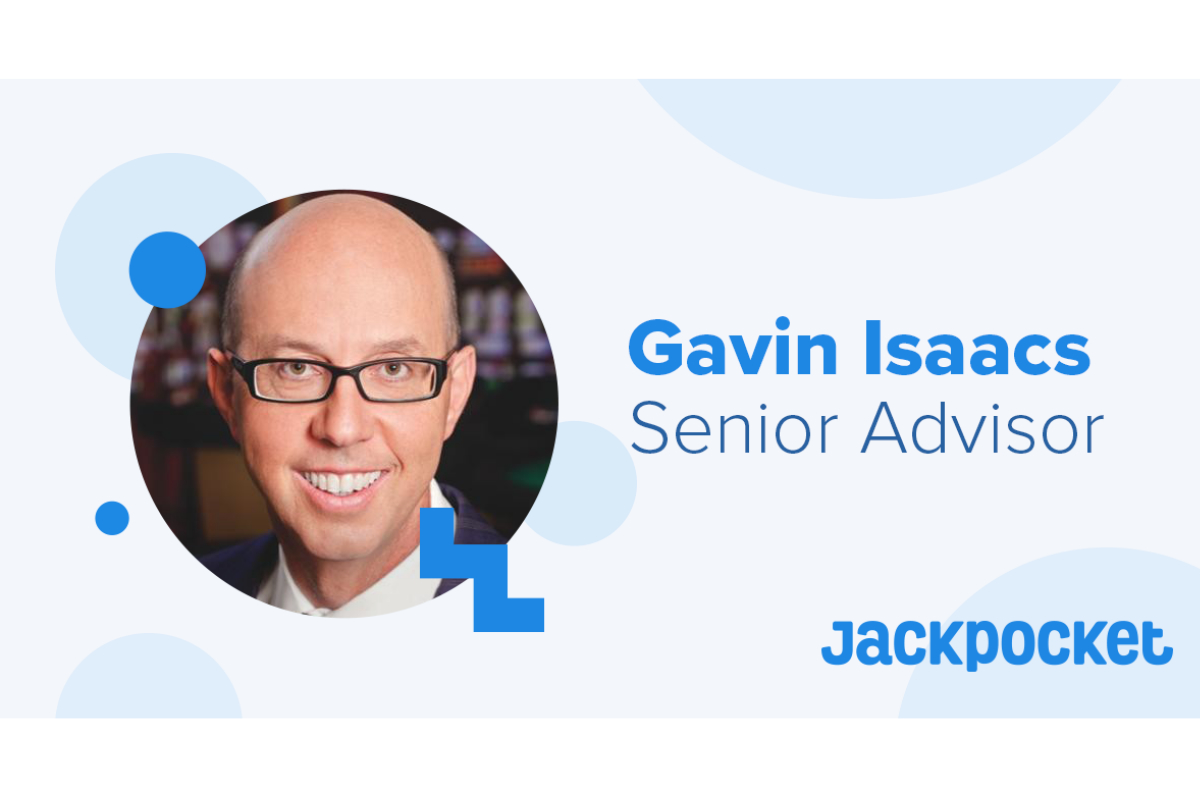 Reading Time:
2
minutes
Jackpocket, a mobile-first startup helping to modernize state lotteries, proudly appointed Gavin Isaacs as a senior advisor to its board of directors. Isaacs is currently the chairman of SBTech, a sports betting and gaming technology supplier, which he joined in January 2019 after serving as the president and CEO of Scientific Games.
Isaacs will work with Jackpocket's board, which includes investor partners from Silicon Valley-based BlueRun Ventures and Conductive Ventures, New York-based Subversive Capital, and the executive team, to help set growth strategy and guide the mobile lottery startup's expansion to new jurisdictions in 2019 and beyond.
"It's been so thrilling to witness Jackpocket's evolution over the last few years, and to see it fully embrace all of its hurdles and turn them into opportunities for creating a better lottery experience," said Mr. Isaacs. "It's an exciting road ahead, and I'm eager to do my part to help the team navigate regulated spaces and shape new strategies for modernizing the industry."
Based in Las Vegas, Isaacs brings 20 years of experience building multi-billion dollar businesses around the world, which includes leadership positions as COO of Bally Technologies, CEO of SHFL Entertainment (acquired by Bally Technologies) and president of Aristocrat. An Australia native, he started his career as a commercial real estate lawyer in Sydney before transitioning to the gaming industry.
"We're fortunate to be in a position where we can be really thoughtful about who we have in our court, as we fortify our leadership position as a gaming technology company in a changing industry," said Jackpocket Founder and CEO Peter Sullivan. "With lotteries and iGaming undergoing such rapid transformation, and in many cases starting to converge, we know that Gavin will bring valuable counsel and foresight in making more inroads for our growth."
Jackpocket's leadership team along with Mr. Isaacs are in attendance at this year's Betting on Sports America, and available to discuss the announcement and their plans for 2019 with attending media. Jackpocket, which raised a Series B round of funding in October 2018, plans to make its flagship app, which lets players order official state lottery tickets, available in 10 states by the end of the year.
About Jackpocket:
Jackpocket is the first third-party app in the U.S. that offers players a secure way to order official state lottery tickets, such as Powerball, Mega Millions and more. As a no-cost, no-integration, turnkey platform, Jackpocket helps lotteries drive incremental revenue—benefiting essential state programs such as public education, veterans assistance, natural resources and more—while attracting new customers like millennials who otherwise would not be active lottery players.
Jackpocket's mission is to create a more convenient, fun and responsible way to play the lottery. Through the app, players can place orders for their favorite games, check lottery results, join lottery pools with other Jackpocket players, and turn on autoplay so they never miss a drawing. And by being the first company to automatically lock a player's identity to their ticket serial number, Jackpocket makes the lottery even more secure. Jackpocket is currently available in Minnesota, New Hampshire and Texas, and expanding to many new markets in 2019.
SPIRIT GAMING Signs Partnership Deal with Moniko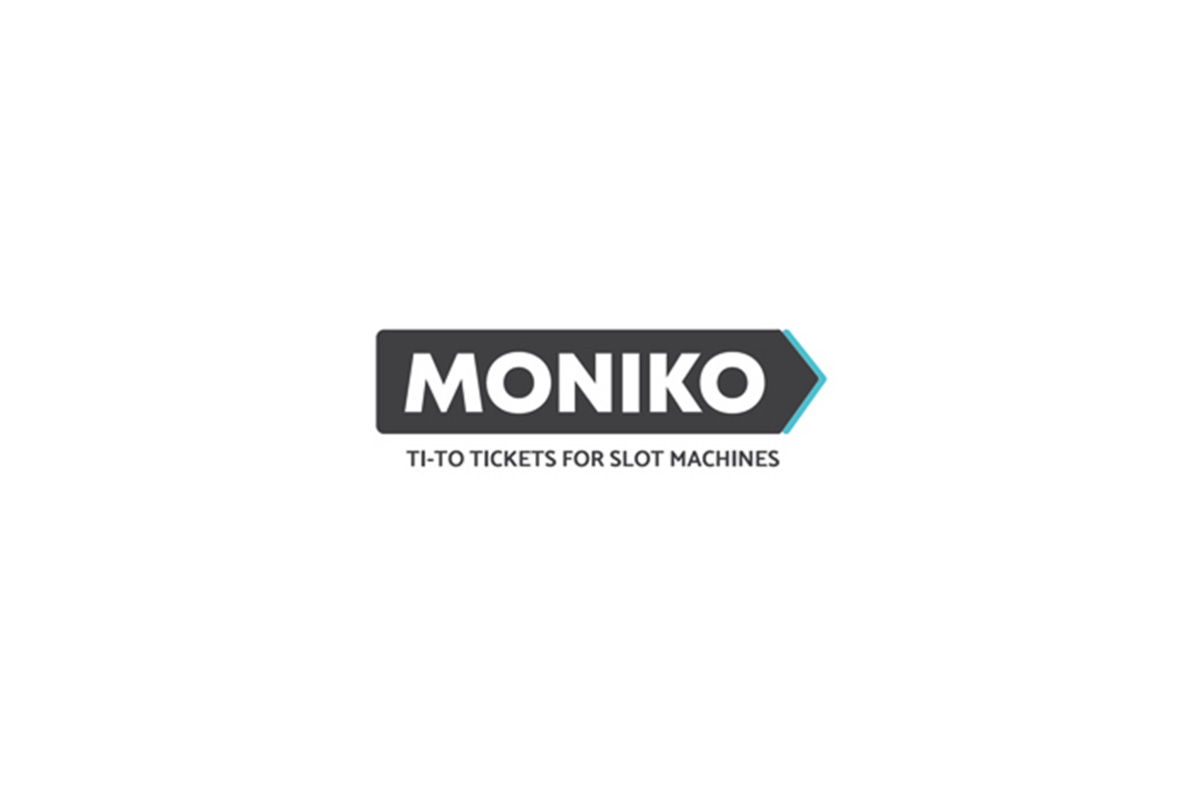 Reading Time:
1
minute
SPIRIT GAMING from Germany has signed an agreement with Macedonia based TITO ticket specialist, Moniko, to bring its high-quality tickets to Austria, Belgium, Germany, Liechtenstein, Luxembourg, Switzerland and The Netherlands. The contract was officially signed during the ICE exhibition in London by both company owners.
Moniko is the only manufacturer of slot tickets in Europe. This guarantees less delivery time and transport cost to European companies. Standard tickets are available from stock.
"We are very excited to be an exclusive partner for Moniko. We look for partners that innovate and wish to bring new solutions to the industry. Moniko fits the bill perfectly. The German paper quality is just one example of the difference Moniko makes to slot tickets. The environmental benefits, especially in times when climate change is being discussed all over the world, play an important role as Moniko is the only European manufacturer of TITO tickets," commented Frank Ziegler, founder and CEO of SPIRIT GAMING.
"SPIRIT GAMING is making a name for itself in the European gaming market and not just in its home country of Germany. We need strong partners who know and understand the market and can anticipate and lead change. We wish the team at SPIRIT GAMING every success," added Vladimir Kjurchiev, owner and CEO of Moniko.
Reflex Gaming's B3 offering set to 'level the playing field'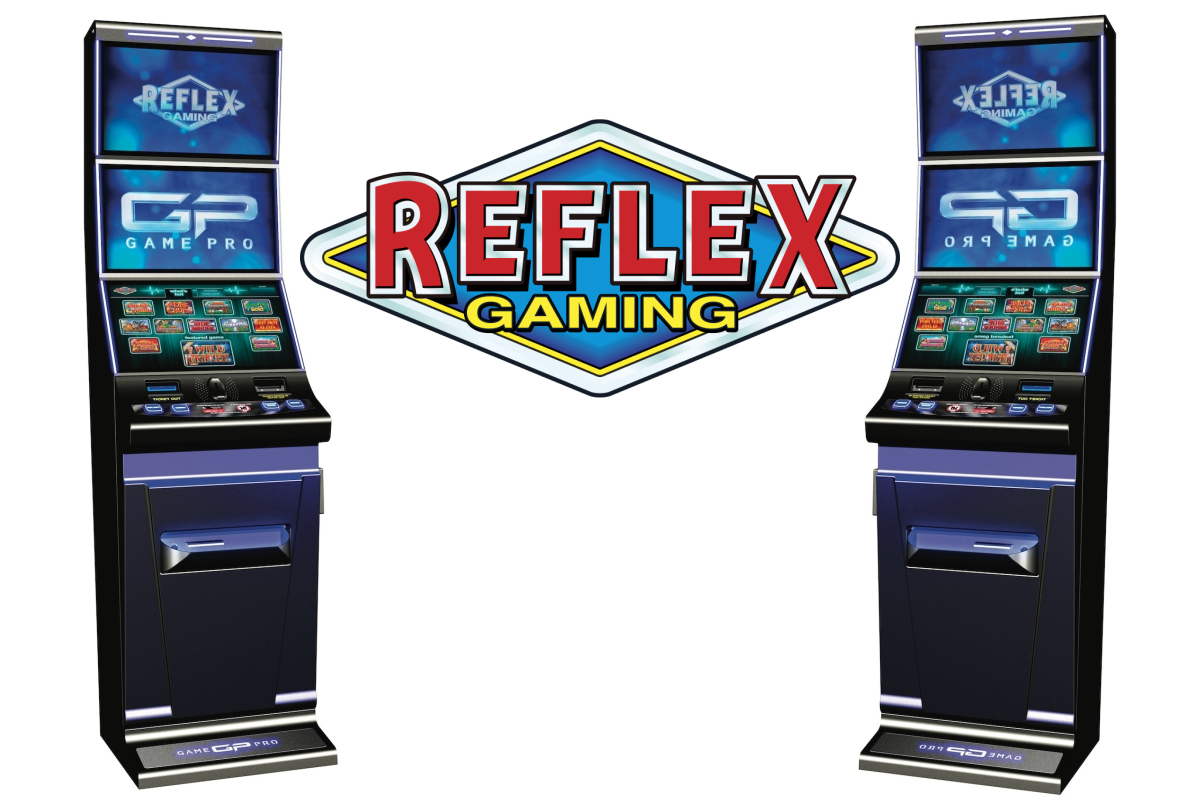 Reading Time:
2
minutes
As the impact of this year's FOBT stake reduction begins to be felt across the wider UK amusement and gaming industry, the independent games creator Reflex Gaming continues to deliver on its strategic development across both the digital and bricks-and-mortar space as it broadens its B3 offering via the Genesis menu housed in the state-of-the-art GamePro cabinet.
Commenting on the menu's successful integration within the AGC market, Mat Ingram, Chief Product Officer at Reflex, said: "As a relative newcomer to the B3 market it is sometimes difficult for us to get traction in an AGC market that is already well-supplied by the incumbent providers. However, our Genesis menu and GamePro cabinet combo along with our highly-functional Slingshot ecosystem has given players something a little different and is continuing to deliver for operators. The effective removal of B2 games from LBO venues does "level the playing field" somewhat but the mid-to-long term effects of this are yet to be understood. Certainly, Reflex feel that we are well-placed to become a key supplier to the new B3 landscape and our development roadmap reflects this."
While Reflex aim to maximise player satisfaction, the company also keeps operators at the forefront of its machine design and has been analysing the profitably of grouping B3s to enhance the machines capabilities on premise. Ingram continued: "There's no doubt that our B3 machines perform much better in groups. This isn't peculiar to Reflex machines, it's just how it works. The presence you create by banking multiple machines outweighs the sum of the parts, and we have certainly found this to be true for GamePro. It is much easier to ignore a single machine in a busy AGC, particularly as these tend to be put on the end of banks of other machines or in a corner away from the main traffic. Banking machines also helps with the Community games as these are a lot more effective when the players are adjacent to one another."