Betsoft Brings Content to Belgium in Partnership with Carousel.be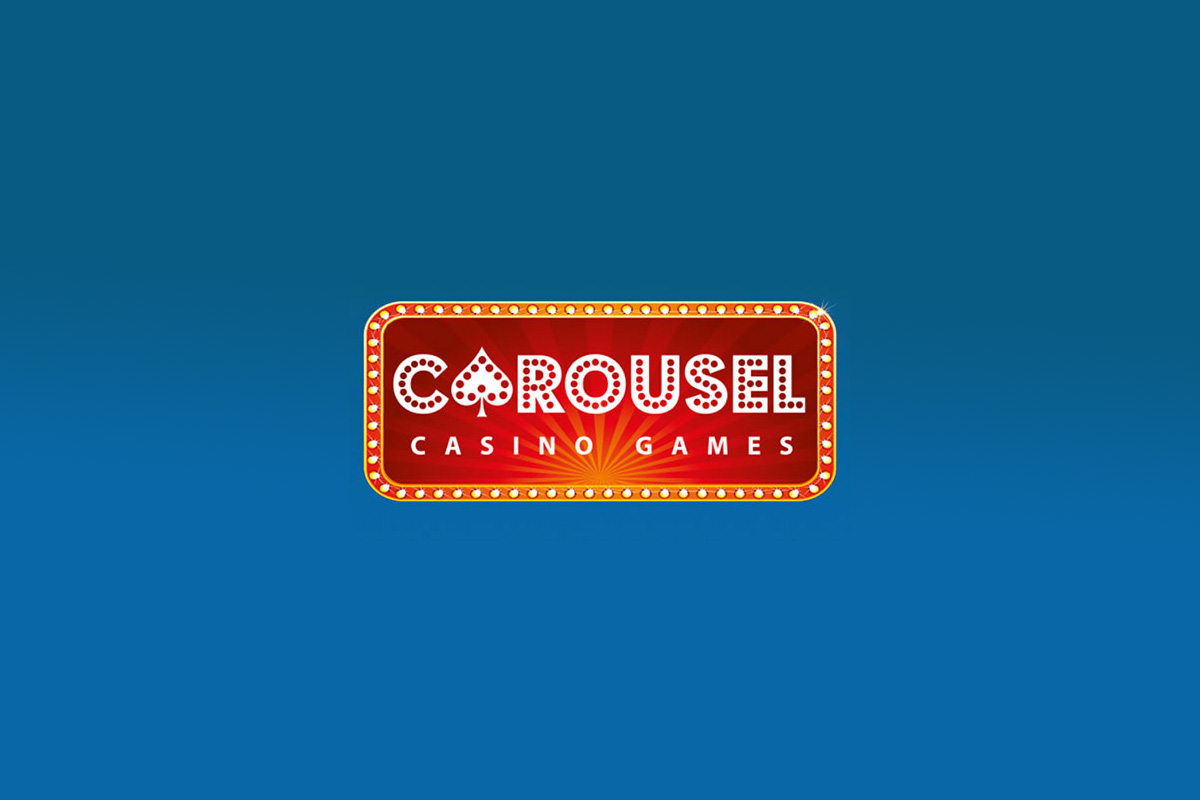 Reading Time:
2
minutes
In the latest step in an ongoing European expansion, Betsoft Gaming has entered into a strategic content partnership with long-running Belgian casino Carousel.be.
The agreement covers many key titles from Betsoft's growing portfolio of player favourites and new innovations – in the form of dice slot variants specifically tailored for the Belgian regulated market.
After operating a land-based casino for more than two decades, Carousel.be became an early entrant to online gaming in 2012, and has since become the de facto destination for players of dice slots and dice games in Belgium – two content areas that the operator continues to specialise in.
"With the largest portfolio of dice-based content in its home country, Carousel.be prides itself on offering quality and variety to players, and we are proud to have been chosen to add dice versions of our marquee titles from our Slots3 stable to their offering," said Francesca Raniolo, Sales Executive for Betsoft Gaming.
The agreement also lays the foundation for the integration of further content over time, something that may support Carousel's plans to explore new markets in the near future.
"As a big fan of Betsoft's games, personally, I am thrilled to be able to add their content to our portfolio," explained Pieter Verhaeghe, Online Operations Manager for Carousel.be.  "I believe our players will share my enthusiasm for the games covered by this agreement, and I also speak for the entire Carousel team when I say that I look forward to a long and productive partnership between our two businesses."
About Betsoft Gaming:
Betsoft Gaming develops innovative casino games for desktop and mobile.  Its portfolio of more than 190 RNG titles reaches players through partnerships with many of the iGaming industry's leading operators.  Under the SLOTS3TM banner, Betsoft is elevating players' expectations; these cinematic slots blend rapid, gratifying gameplay with an audio-visual excellence more typical of movies and videogames.
An early entrant to mobile gaming, Betsoft launched the ToGoTM collection in 2012.  More recently, Betsoft revealed the ShiftTM environment, which supports truly cross-platform development at the same time as increasing performance, drastically reducing file size and streamlining integration.
Casino Manager, Betsoft's comprehensive back-office platform, rolls reporting, management, marketing, promotion, and administration into a single compelling package.
Betsoft has held a Class 4 license with the Malta Gaming Authority since 2014.  The company's games and RNG are both independently certified in more than 15 different regulated markets, including Italy, Germany, and Romania.
Online Casino and Bookmaker BETZEST™ goes live with GameArt™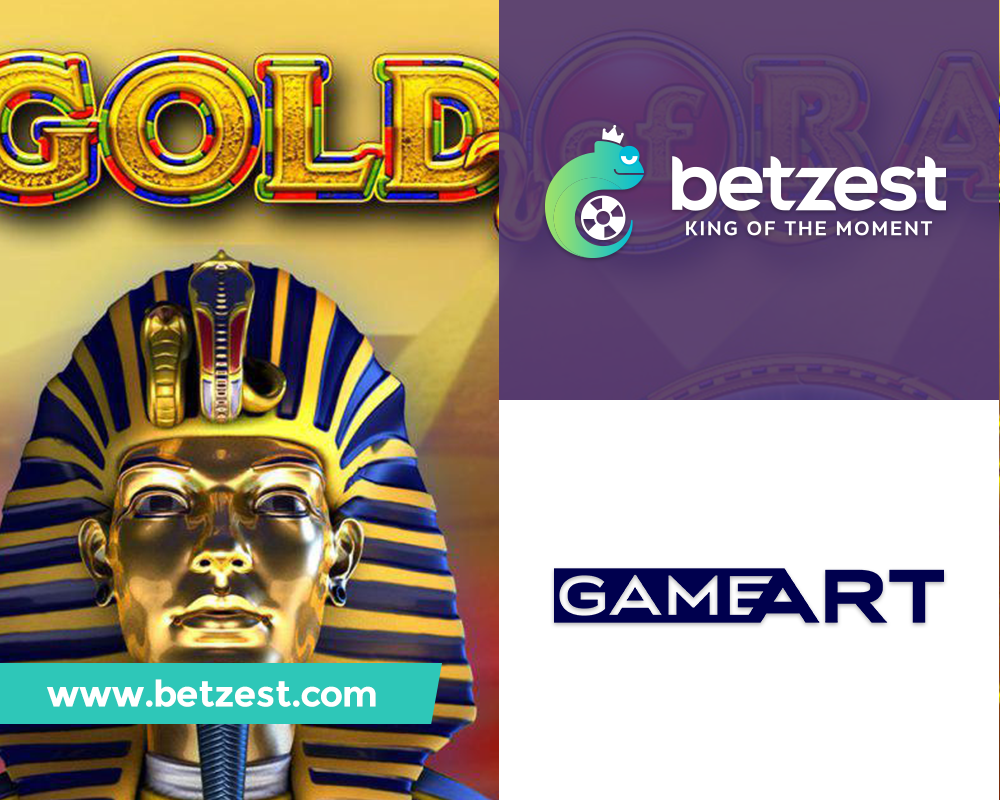 Reading Time:
1
minute
Online Casino Betzest™ has enlarged its offering of casino games by launching the full suite of GameArt™ online gaming content.
The agreement includes GameArt™ full collection of games including popular slots like Atlantis World, Tesla, Gold of Ra, Caligula, ThunderBird, Santa's farm and many more.
Online casino and sports betting operator Betzest are facing significant growth since its launch in 2018 and its portfolio now boasts over 1600 premium online slots on its cutting-edge platform.
Marius Filip, Founder/CMO at Betzest, said: "In a highly competitive sector we listened to requests of our players and we are very happy to straighten our Casino vertical and bring revenue-enhancing GameArt™ slots into Betzest. Stay tuned as we have a few exciting things coming up in the next period of time."
About Betzest
Betzest is your leading premier Online Sportsbook and Casino operator, fresh to the online gambling industry for 2019. Run by a veteran team of experienced gaming experts.
Due to its unique product and marketing proposition, Betzest is rapidly establishing itself as one of the most trustworthy and reliable gaming companies on the market
Betzest is offering unrivaled sports betting and casino games experience. Betzest also offers Live Betting, Live Casino, Live Bingo and Virtual Sports services. Betzest has gone from strength to strength in previous months and continues to dominate the online gambling industry with its robust and multi-functional online sports betting & Casino Company. Today Betzest has more than 55 employees across four offices all committed to delivering amazing player experiences on each of their verticals, partnering with top providers of only the highest quality.
Word of Mouth: Influencer Marketing in the Gaming Space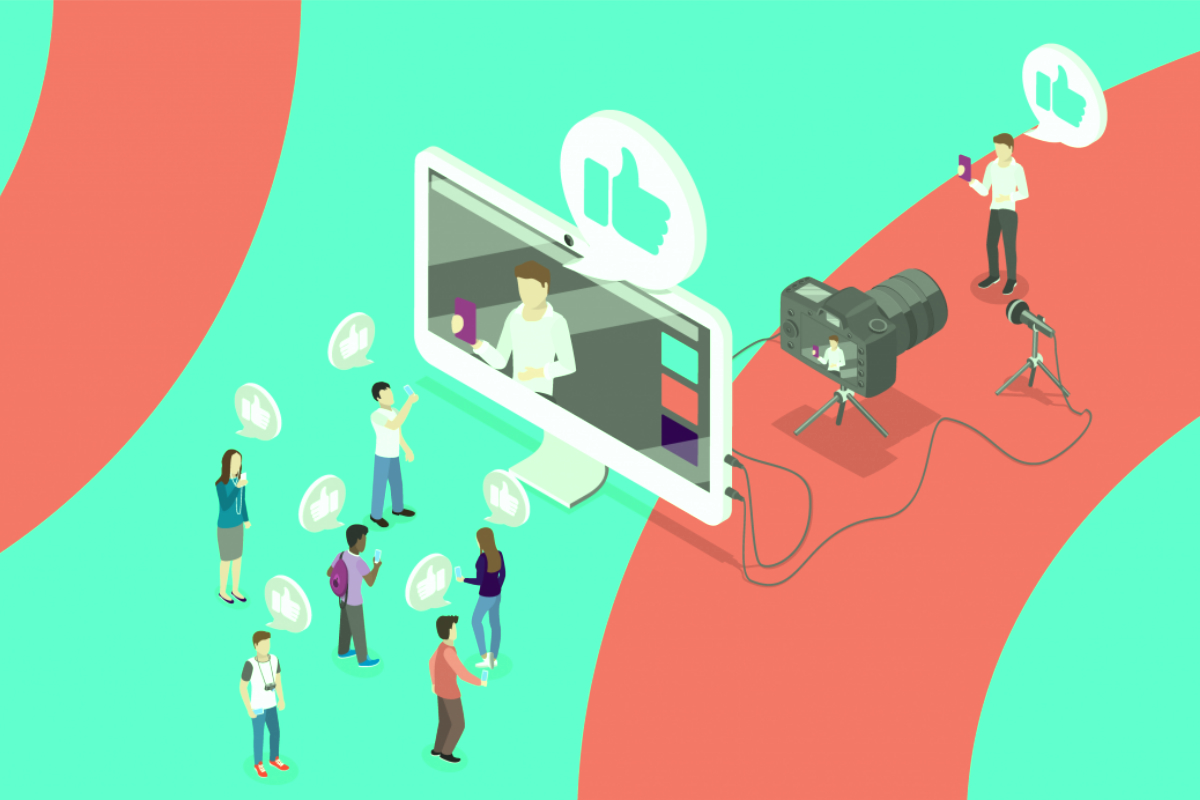 Reading Time:
3
minutes
Traditionally, Word of Mouth Marketing was considered as a free form of advertising or promotion, except today it's no longer free. Nonetheless, nothing speaks volumes other than "Influencer Marketing".
You might be surprised to learn that the gaming industry today is worth over a hundred billion dollars. According to new figures, in 2018 alone, the gaming industry generated an astounding $135 billion amassing a growth of 10.9% from 2017. This year, it is set to make $152.1 billion in global earnings.
These numbers say a lot about how the video game industry is a tough market to crack particularly because, with figures like these, the competition is very stiff, trends are fast-changing, and innovation is at an all-time high. Numerous companies have peaked in prior years but had failed to sustain that success because they were too late to adopt the latest technology or they ran out of creativity to improve their existing game offerings. But today, nothing says "viral" than getting your product or service out through viral marketing.
Live Video Game Streaming
The astronomical growth of the video game industry has opened doors to varied forms of businesses, marketing, and advertising, one of which is live video game streaming. Whoever said people hated watching other people play video games? That's certainly not Twitch.
Twitch, a live streaming video platform, is a subsidiary of Amazon that focuses primarily on the gaming community. Twitch provides an avenue for gamers and gaming enthusiasts to share and watch their gameplays. Aside from hosting live streams, Twitch is an interactive platform that allows its community to connect with fellow players via Twitch Chat or to leave comments in real-time.
Much like YouTube, Twitch was successful in diversifying its revenue streams. Twitch monetizes its platform through advertisements, subscriptions, and merchandise sales. On average, Twitch has more than 15 million daily active users, making it the leading live video game streaming service in the world to date.
The success of Twitch has drawn in other major players such as YouTube and Facebook. YouTube Gaming Live, for instance, is a specialized channel that enables users to share their live gameplays and stream other people's gameplay videos. Facebook, on the other hand, has created Facebook Gaming, which similarly, allows users to stream, broadcast, and share their favorite games on the Facebook app. Nonetheless, recent statistics show that Twitch still holds as the dominant player in the live game streaming industry accounting for the largest viewership in comparison to Youtube Gaming Live and Facebook Gaming.
Breaking Into the Limelight
With the ever-increasing number of audiences and patrons, we expect steady growth in the live game streaming industry. A strong and loyal fanbase is one of the strengths of the gaming community. And with people interested in watching gameplays after gameplays of their favorite streamers, and with spectators willing to spend just to see their teams battle it out in big E-sport tournaments, only means one thing in the world of business–profits.
Nowadays, video games are no longer just a hobby, it's a career. Just like how Instagram stars and Youtube vloggers are a thing, game influencers are celebrities in their own playing field. You have probably heard one too many times how someone broke into the millionaire's club while playing video games and it's true, they're living the dream! Gaming influencers with a significant following have caught the eye of both local and multinational companies reaching out to these personalities to get them to sign a deal.
And in this industry, word of mouth holds more power and influence to convert mere spectators into purchasing viewers. A study by Google showed that 90% of avid gamers would turn to Youtube for game reviews, tips, and video game suggestions with a 64% conversion rate. No wonder streamers are raking in millions of dollars from advertisements and promotions.
Consider the case of PewDiePie as an example. PewDiePie is the top-grossing game influencer today with 101 million subscribers on YouTube and an estimated net worth of $30-$50 million. His income streams all came from online advertisements, collaborations, referrals, and online merchandise sales. His career peaked in 2013 when he was the first YouTuber to reach 15 million subscribers.
The rise to fame of game influencers disrupted the way we do traditional advertising. And in an industry that continues to grow and expand in magnitude, game influencers hold a significant role both in the gaming community and in the business scene.
Truly, "word of mouth" has never been this powerful (and expensive!) as it is today, but as long as influencers are maintaining the quality of their content and are keeping the trust of their subscribers, influencer marketing will continue to move in leaps and bounds.
Tom Horn strengthens its expansion into Portugal with Betclic Group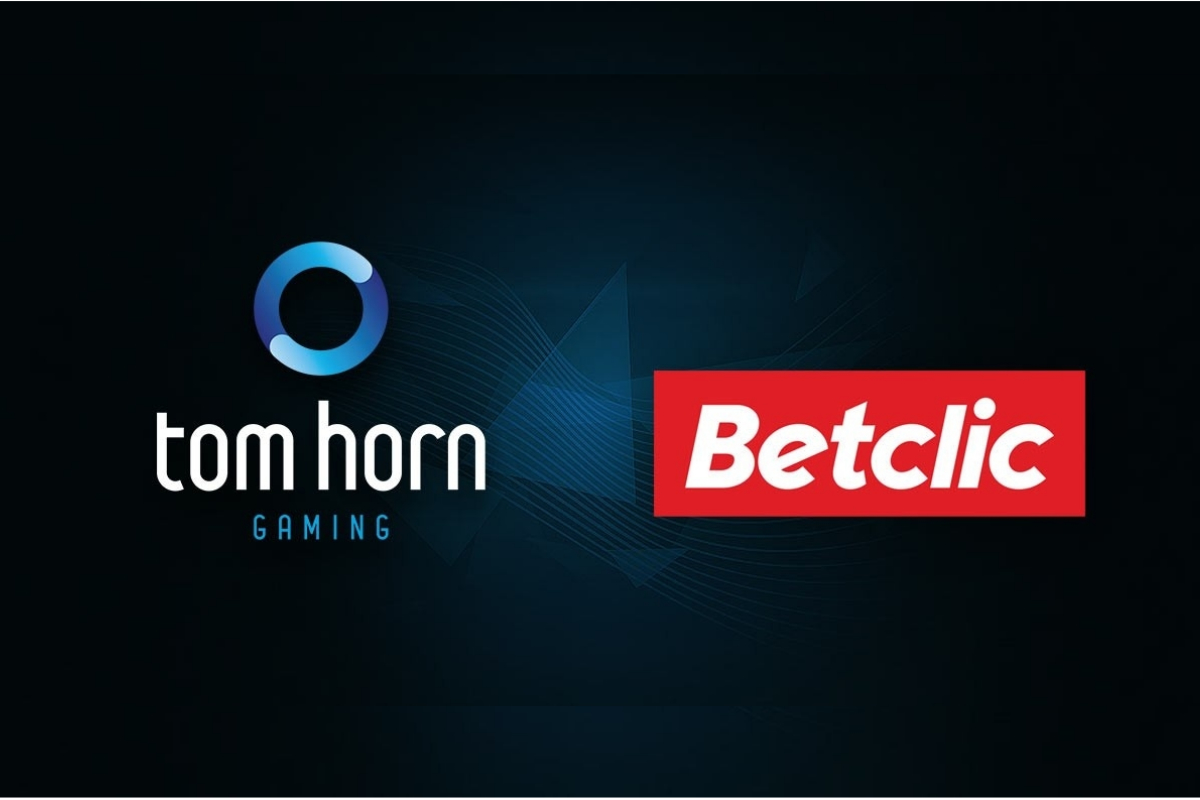 Reading Time:
1
minute
Malta-based online casino software supplier revealed that a selection of its gaming content has been made available to online gaming operator Betclic Everest Group in Portugal.
Players in this market can now enjoy the fast-growing provider's portfolio of engaging slots including their top performing titles like Panda's Run, Book of Spells or a world-wide favourite 243 Crystal Fruits.
Ondrej Lapides, CEO at Tom Horn Gaming said: "We're excited to see our video slots live in Portugal with Betclic Group. Betclic's decision to include our games in their offering is a fitting testament to quality and high standards featured in our gaming products. We're positive our titles will enrich Betclic's slot library and their players will appreciate them greatly.
François Dogon, Casino Games Specialist at Betclic Group added: "Tom Horn Gaming has been demonstrating the quality of its games for a while now and it was a very obvious choice for us to add their portfolio to our casino offering. I'm certain that our players will be equally impressed by the quality, innovation and amazing features Tom Horn content is renowned for."