Adrenaline Rush® to host the finals of annual Dota 2 Adrenaline Cyber League in Moscow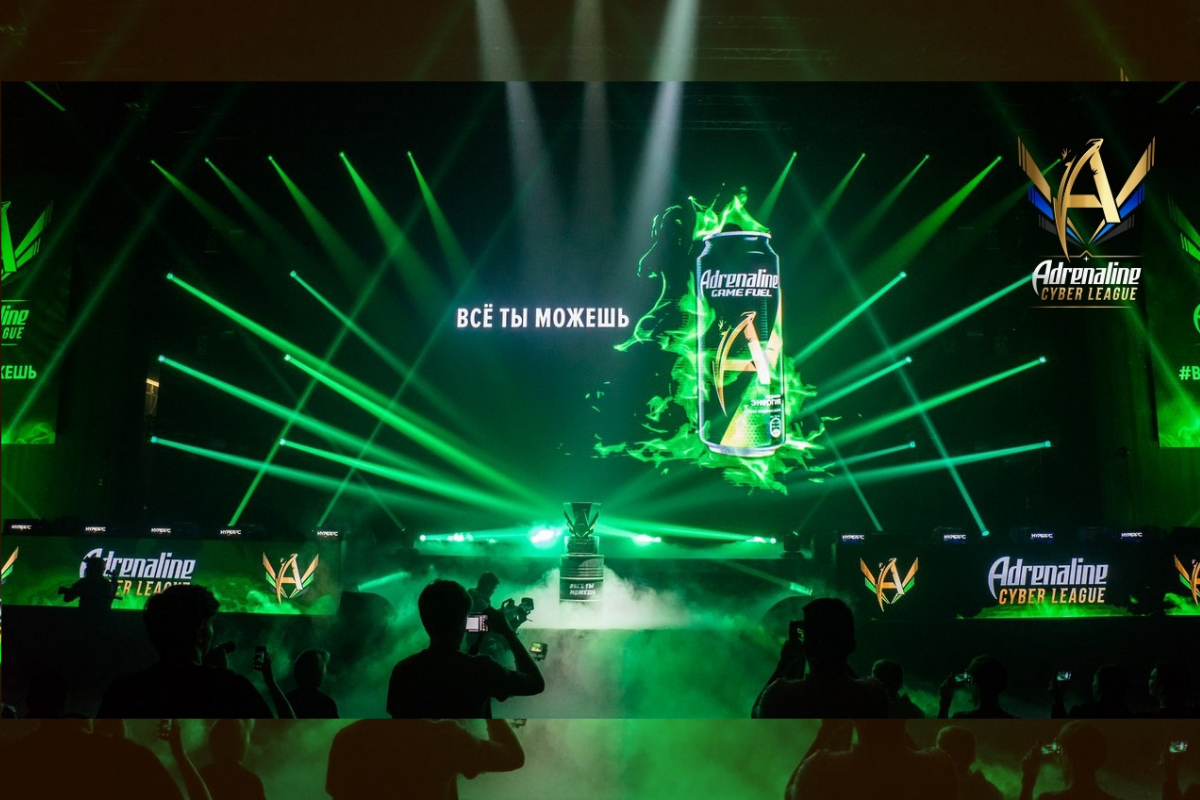 Reading Time:
2
minutes
One of the season's highlights for Dota 2 fans will kick off on May 25-26 at Loft Hall, Moscow
Supported by Adrenaline Rush® premium energy drink, four esports teams will battle for championship and a $100,000 prize. Three world's most famous teams including Virtus.pro, which tops the global ranking of professional Dota 2 teams, received invitations from the organizers to take part in the tournament finals.
The fourth finalist of the tournament will be determined by a series of open and closed qualifiers. Anyone can win a chance to challenge the world's top Dota 2 teams.
You can register for the Open Qualifiers here:
The organizers also announce a special add-up for the spectators: for the first time ever LAN finals will be held in a 360° format. This means that esports fans at Loft Hall will have the best immersive experience and feel part of an outstanding esports event. The event will feature thematic signing sessions with the tournament participants. Meanwhile the energy drink Adrenaline Game Fuel, tailored specifically for professional esports players and video game enthusiasts, will charge up runners-up and spectators all throughout the playoffs.
Adrenaline Cyber League is part of Adrenaline Game Changers movement. The goal of the movement launched by the brand last year is to fight stereotypes and prejudice against gamers. The official manifesto addressing the gaming community is published on the Game Changers movement's YouTube channel.
2017 was the first year Adrenaline Cyber League esports tournament supported by a premium energy drink brand Adrenaline Rush® hosted competitions in Dota 2. Previously, the brand organized three Counter-Strike: Global Offensive tournaments.
***
About Adrenaline Rush®
Adrenaline Rush® is PepsiCo energy non-alcoholic drink that has no artificial colors and flavors.
Adrenaline Rush® is well-known among wide range of consumers: since its launch, the brand has demonstrated continuous growth and has been one of the market leaders for many years.
Since 2016, brand owns Adrenaline Cyber League esports tournament.
About PepsiCo in Russia:
PepsiCo is the largest food and beverage company in Russia*. Around 19 000 employees work at central and regional offices, as well as at numerous production sites of the company.
Today, PepsiCo is one of the leaders in the segments of carbonated, non-carbonated and energy drinks with such brands as Pepsi®, 7UP®, Mirinda®, Adrenaline Rush®, Russky Dar®, etc., the chips and snacks market with Lay's®, Cheetos®, HrusTeam®, the segment of juices, morses and nectars with such brands as Ya®, Fruktovy Sad®, J7®, Lyubimy®, etc., the dairy market with Domik v derevne®, Vesely Molochnik®, Chudo®, BioMax®, Imunele®, and the baby food market with Agusha® and Chudo detki®, as well as the segment of bottled water with Aqua Minerale®, Rodniki Rossii®.
PepsiCo is also Russia's largest industrial processor of potatoes and one of the largest processors of raw milk. The company invests heavily in the implementation of programs aimed at boosting the performance of potatoes and raw milk suppliers, improving the quality and volume of raw materials supplied.
For more information please visit www.pepsico.ru
*According to the RAEX-600-2018 ranking of the largest companies by sales volume by the ranking agency "Expert RA"
ESIC Provides Update on CS:GO Spectator Bug Investigation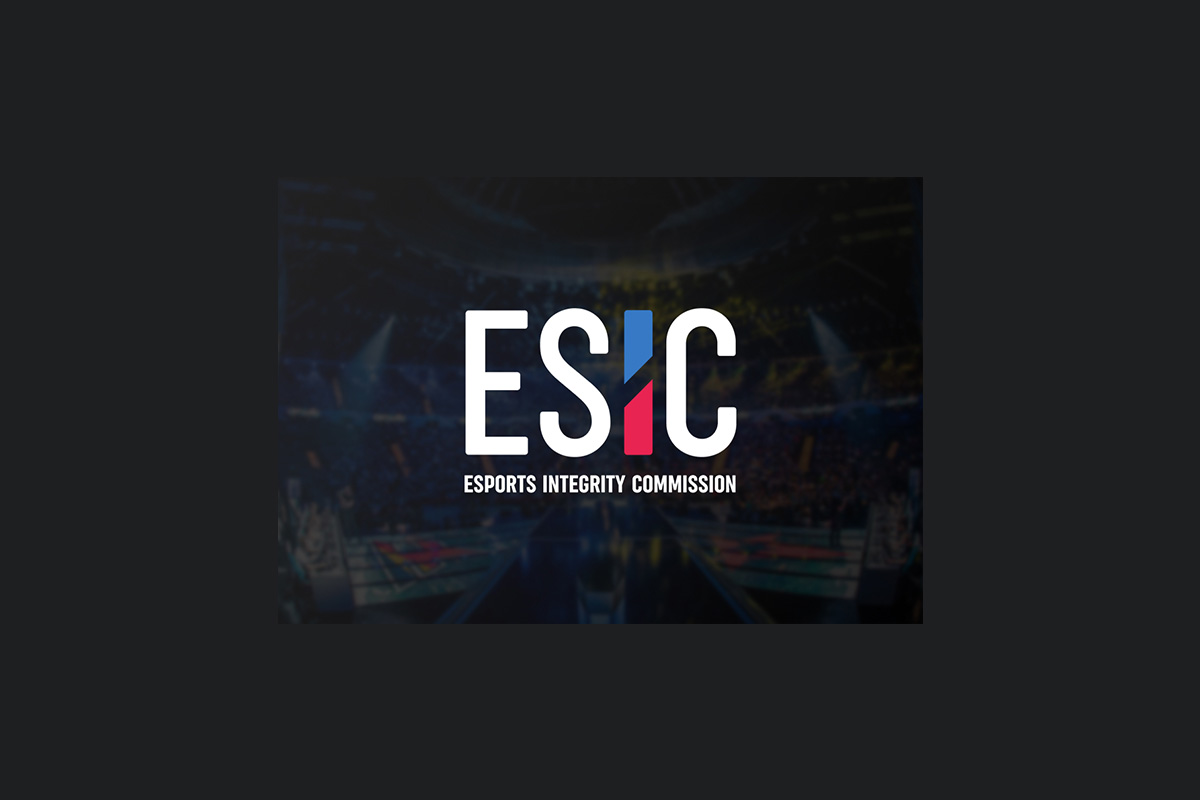 Reading Time:
< 1
minute
The Esports Integrity Commission (ESIC) has provided an update on its ongoing CS:GO spectator bug investigation. The investigation uncovered 96 cases of the bug being deliberately triggered in a competitive environment, resulting in the implication of 37 coaches.
On September 4, ESIC launched an investigation to assess the use of in-game exploitation in professional Counter-Strike: Global Offensive matches. ESIC has reviewed approximately 20% of the 99,650 game demos provided by ESEA and HLTV dating back to 2016.
The issued sanctions will prevent affected coaches from joining official match game servers, communicating with the players 15 minutes before and after a match, and participating in the map veto process. Penalties will be enforced across all ESIC member organisations, including ESL, DreamHack, WePlay! Esports, BLAST, NODWIN Gaming, LVP and Eden Esports.
ESIC commented on the investigation update in a statement: "We understand that these revelations have been tough for many people within the CS:GO community, but we believe it is in the long term best interests of the game and all of esports for integrity breaches to be dealt with head on. We know that most coaches, players, tournament organisers, publishers and developers, fans, sponsors and broadcasters want CS:GO and esports to be clean and a fair competition between players and teams doing their very best to win. We see our job as being to ensure that that happens and that corrupt and bad actors are rehabilitated or removed."
PandaScore raises $6M to drive esports betting with AI-powered data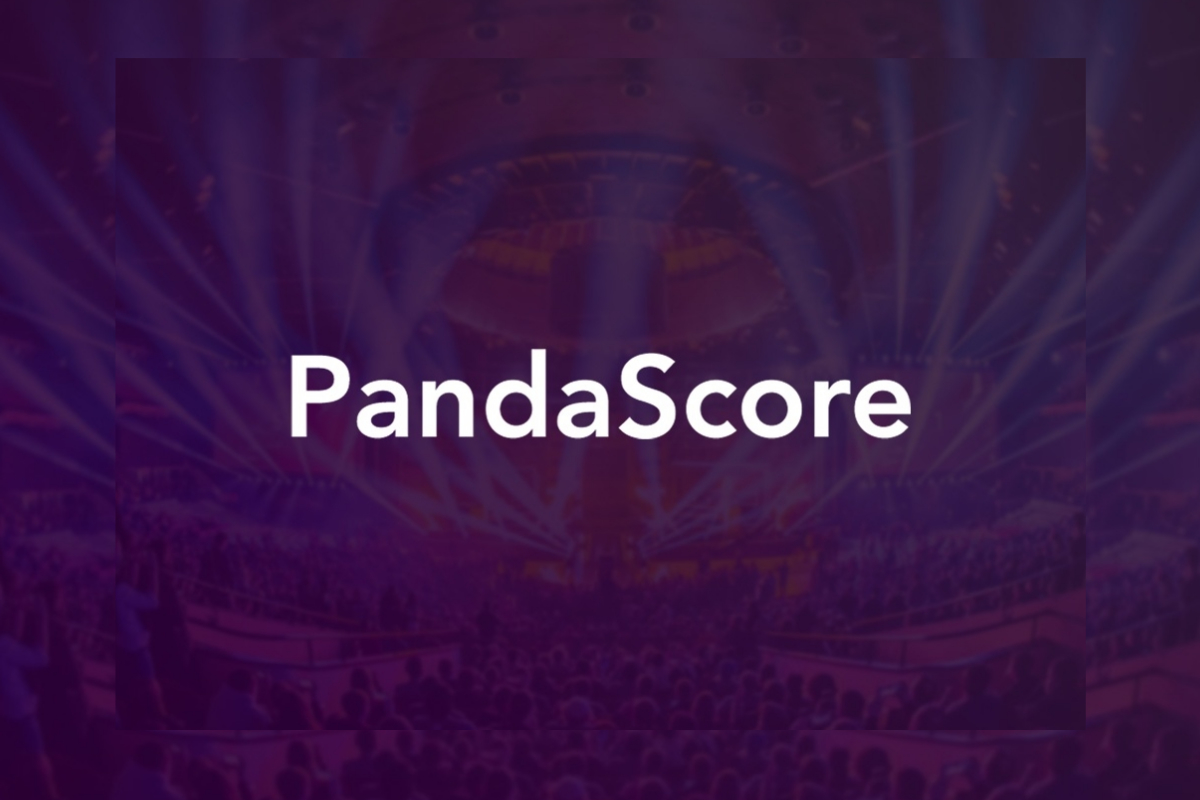 Reading Time:
2
minutes
PandaScore, a startup that provides real-time data for the esports betting industry, has raised €5 million (~$6M) in recent funding. The funds will be used to expand the company's products for bookmakers, enabling more and better esports betting experiences.
Paris-founded startup PandaScore, which supplies esports bookmakers with AI-powered statistics and odds, announces today that it has raised €5M (~$6M) in funding. The round is led by Serena, with other investors in the round being Alven, sports-tech investor KB Partners and esports owner and investor aXiomatic Gaming.
Esports is estimated to have close to 500 million fans worldwide and the industry accounts for about $1bn in global revenues. Still, it has room to grow when it comes to betting. PandaScore's real-time AI-powered odds empower betting traders to better leverage this massive entertainment industry.
"Providing game-changing data for bookmakers is our way to fuel the growth of esports," says PandaScore founder and CEO Flavien Guillocheau. "When bookmakers can offer great esports betting it also helps in raising sponsorships for teams and tournaments."
Collecting data in real-time from ongoing esports matches and from official sources, PandaScore uses its proprietary artificial intelligence to sift out and analyze the most useful pieces of information as it happens. Betting traders gain an edge utilizing machine learning to set better odds and a larger esports offering.
"Bookmakers are some of the most data dependent companies out there," says Mr. Guillocheau. "With esport tournaments and fantasy leagues becoming a more significant component of sportsbook offerings around the world, access to PandaScore's abundance of real time esports odds and data is vital to all the bookmakers we work with. Our vision is to help esports grow by providing the data resources for any esports business."
PandaScore taps into the trend of a new generation tuning in to esports for entertainment and betting just as much as their older peers have done with traditional sports. The trend has only been emphasized by the recent lockdowns in many countries, which have disrupted regular sports more than they have the online gaming esports industry.
Pandascore has recently signed some of the fastest growing companies in the esports entertainment and esports betting industries as clients, including fantasy esports company Sleeper and leading companion app Strafe, esports betting platform Pixelbet and leading LATAM sportsbook BetCris. The company will use the new funding for further expansion, including hiring for the team in Paris and in Malta, as well as to cover more esport titles.
paysafecard becomes main partner to NEO in new esports partnership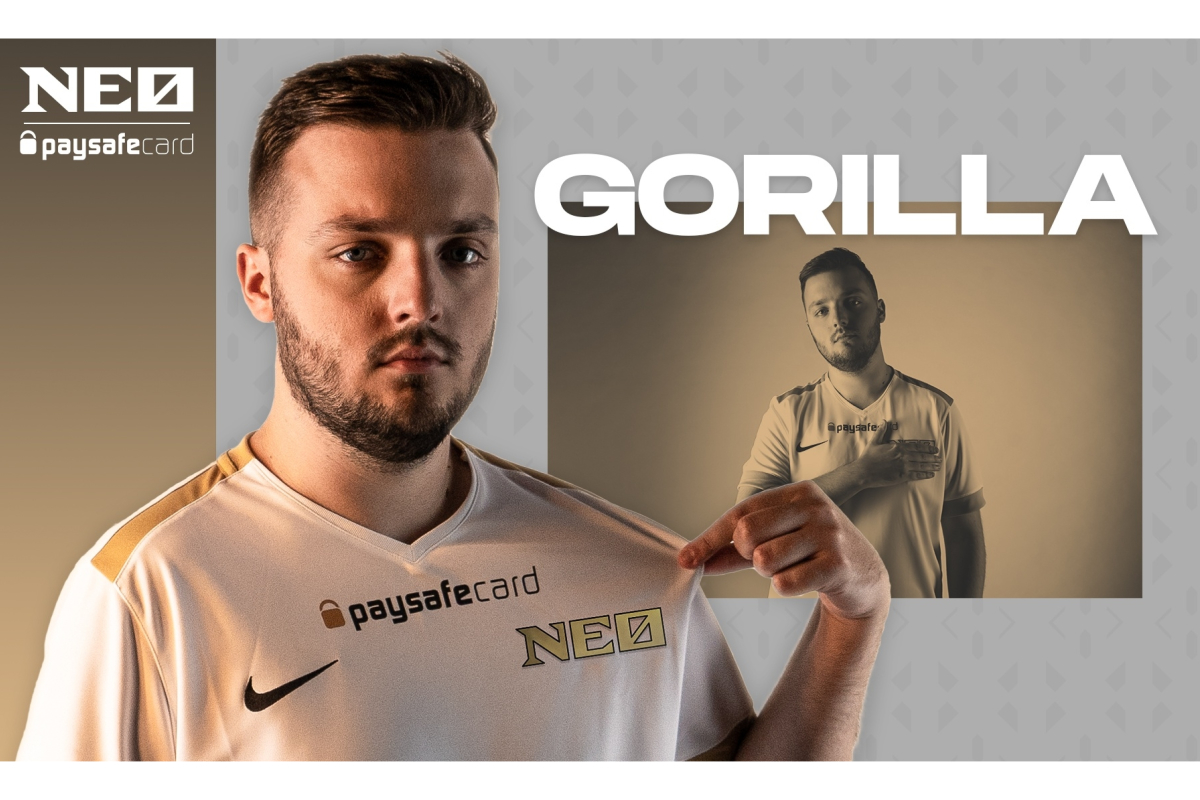 Reading Time:
2
minutes
As the 2020/2021 esports FIFA season kicks off, paysafecard and NEO are embarking on a new collaboration, with paysafecard becoming the team's main partner. The deal with NEO, the esports team featuring the former FIFA world champion "Gorilla", will see the paysafecard brand featured through an exclusive in-game integration, online and offline, as well as via joint social media, Twitch and YouTube activations. The partnership was initiated by sports marketing agency Weirather Wentzel & Partner (WWP Group).
paysafecard, a market leader in eCash payment solutions and part of the international specialised payment platform Paysafe, enables simple and secure online cash transactions and is available in over 650,000 points of sale across 50 countries. By using a 16-digit paysafecard PIN, customers do not need a bank account or credit card to pay online, keeping their confidential financial data secure and protected. paysafecard has been active in the gaming community since its creation in 2000 and is well known in esports circles and popular with gamers.
Meanwhile, after a successful premiere season with a place among the top 8 teams in the world at the FECWC 2020 (the team world championship of sports simulation FIFA) and a top 4 place in the eChampions League, NEO has set itself up for the new season in a very ambitious way, with strong newcomers. In addition to Gorilla, the team now also includes DFB eNational player "DullenMIKE," the youngest FIFA major champion of all times, who is moving from VfL Wolfsburg to NEO. The line-up is completed by the young up-and-coming talents "Lenny" and "JuliusFGU," one of Germany's most popular FIFA content creators.
ADDED VALUE FOR THE COMMUNITY THROUGH CREATIVE STORYTELLING
Konstantinos Maragkakis, paysafecard's esports spokesperson, comments: "paysafecard's connection to esports has been anchored in our DNA since our company was founded 20 years ago. Our mission is to provide gaming enthusiasts with an eCash payment solution that is as safe and easy to use as cash. Our partnership with NEO, such a young and ambitious team, is an essential part of our strategy and in this case the in-game brand placement will help us further connect with our customers and demonstrate our commitment to esports."
NEO Manager Dan Woods is looking forward to the partnership: "It is a great pleasure to finally present our main partner at the beginning of the new season. The talks with those responsible at paysafecard were very target-oriented and straightforward right from the start. The cooperation will generate much excitement, especially in the digital space. paysafecard is experienced in esports, which makes all of the discussions about content, activations and so on extremely creative. From our side, we are focused on playing a very good sports season with the new line-up and feeding our community on social media with high-quality content. I'm sure that with such a team and such a partner the new season will bring a lot of good things for us!"
Bastian Kroll, Managing Director of WWP-Germany, added: "In our opinion, paysafecard and NEO are the perfect fit. The in-game placement of a brand, which enables simplified payment transactions for in-game purchases, is really powerful. In the past two years we have promoted and expanded the topic of esports in the entire WWP-Group with experts like Ramón Reber. The COVID-19 crisis shows the opportunities this new market offers for partnerships: flexibility and crisis resistance make esports the sport of the future."