EveryMatrix's API bet pays off as CasinoEngine remains platform of choice for industry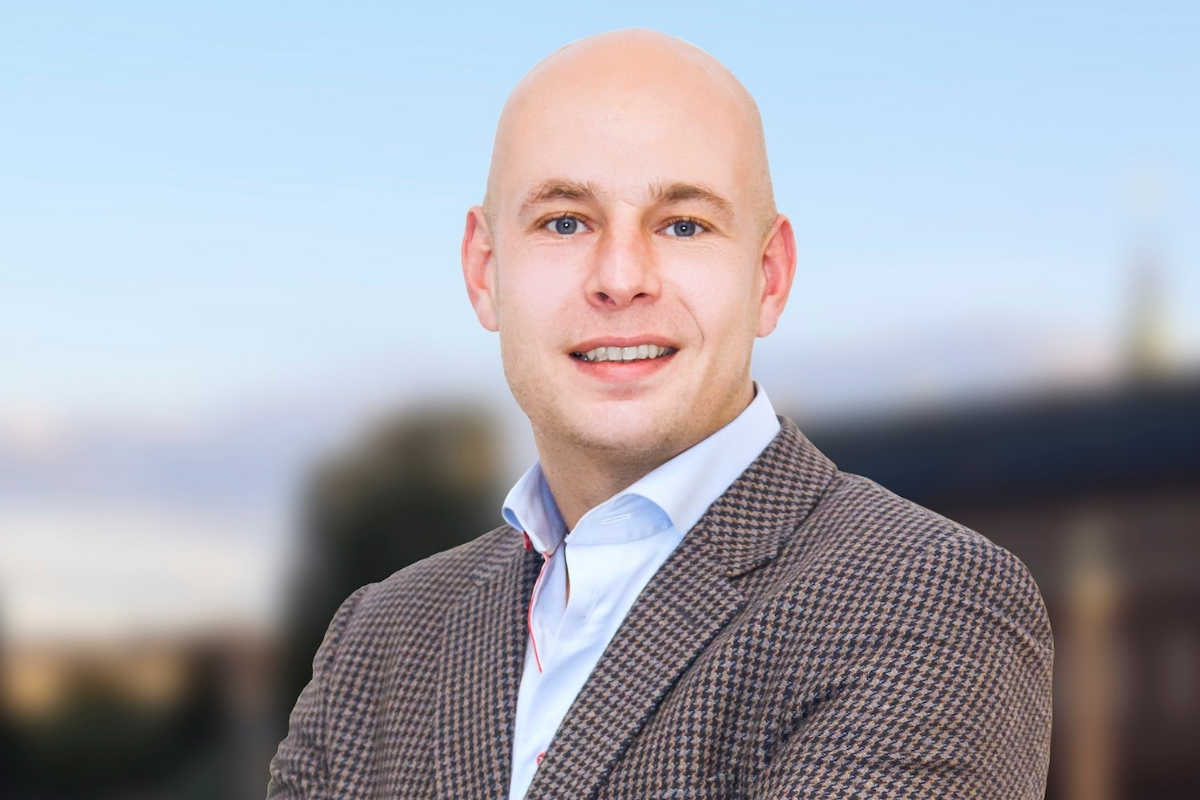 Reading Time:
3
minutes
The credentials of the number one casino integration and productivity platform from EveryMatrix, CasinoEngine, have been underlined by the company's sustained signing of new casino partnerships and game vendors for the solution including 46 new companies in the last 18 months. Stian Hornsletten, CasinoEngine CEO and EveryMatrix co-founder, explains the platform's popularity with large nationwide operations and innovative startups alike and how its responsible gambling focus is set to be a hit across Italy, Spain,Sweden and beyond…
How has CasinoEngine benefited your business so far and in what way do you plan to further develop the product?
We witnessed first-hand how many operators struggled in their efforts to offer players' personalized experiences, mainly due to their platforms' technical or operational limitations to quickly react to market changes, responsible gaming requirements or players demands.
CasinoEngine is much more than just an integration layer and our overall vision is to create value-added services around aggregation and generate maximum value from each player.  The combination of tools, services and deep integration is what makes up the product. Improving operational efficiency while offering endless possibilities in term of player experience, is exactly what CasinoEngine is offering to its clients.
With over 30 new casino clients launched in the past 18 months, including very large operations like the Norwegian state monopoly Norsk Tipping or Tipico to newer and highly successful operators like Wunderino, CasinoEngine is processing one billion in-game rounds per month, seeing over 250% YoY GGR growth.
How is CasinoEngine driving scalability and performance?
It is the number one casino integration and productivity platform helping operators differentiate through increased game options and ease of operation. Moreover, CasinoEngine gives access to the largest selection of games in the entire industry. Through one integration we are offering over 8,000 games across 140 vendors and sub-vendors to date.
All these services are possible thanks to an API Driven and modular platform architecture. Developing API-driven products was a bet EveryMatrix made years ago when we decided to split up our core applications in an effort to shift away from the "boxed" platform ecosystem to specialized and platform independent products. For our casino unit, this translates today in faster management of the vendor integrations, and better management overall of various product features, from lobby or reporting to wallets and players.
In terms of scalability, all web applications, servers and databases are horizontally scalable. New server nodes can be added or removed on the fly without any problems using load balancers to switch nodes on/off. The platform currently supports a load of 125 transactions per second per deployed application node. When the traffic increases more machines can be added to handle the extra load.
CasinoEngine allows operators to create a multitude of lobbies, how does this 'build-your-own-universe' approach set EveryMatrix apart in 2019 and do you have plans to take this personalisation to the next level?
Since casino operators are catering to several different player groups in various jurisdictions, providing the most relevant content is both necessary and decisive for success. CasinoEngine provides a powerful Lobby Management tool to help operators reach their desired audience with little efforts. Operators have the ability to build lobbies for RNG games, live dealer tables on web and mobile, VIP lobbies, and moreover, they have the ability to create different demographic categories or change the order of the games in a way that suits their strategy best.
One development we'll be making in 2019 is to improve our game performance scoring. We want to be able to compare games like-for-like to understand their net value to the operator. In the future, our aim is to drive this with AI, so you can automatically re-design lobbies based on players, markets and demographics. Of course, it also depends on any placement deals you have with vendors. Solutions such as this can significantly improve the player experience and lifetime value, and with that make the operators more efficient and fruitful.
CasinoEngine has signed deals with a number of high-profile gaming providers recently (Blueprint, GiG, BF Games, etc.) how will you be continuing this strategy throughout the next year?
In the last two quarters of 2018, we added 16 new game vendors. Our content library is continuously growing as our search for premium and engaging content is an ongoing effort. To this end, we've assembled a dedicated team which fully concentrates on researching the market and bringing on board popular titles from both established and emerging gaming vendors. We have several deals yet to be announced and we are looking forward to building even more successful partnerships in 2019.
As a consequence of our dedication to quickly launch new content providers, we are able to swiftly facilitate clients' access to additional regulated markets on top of their constantly renewed games offering.
Offering a mix of local and global vendors with all responsible gaming features handled by us, CasinoEngine is the single stop for the increasingly attractive opportunities offered by newly regulated gaming markets such as Spain, Sweden, or Italy.
EveryMatrix: Proving 'everything is possible'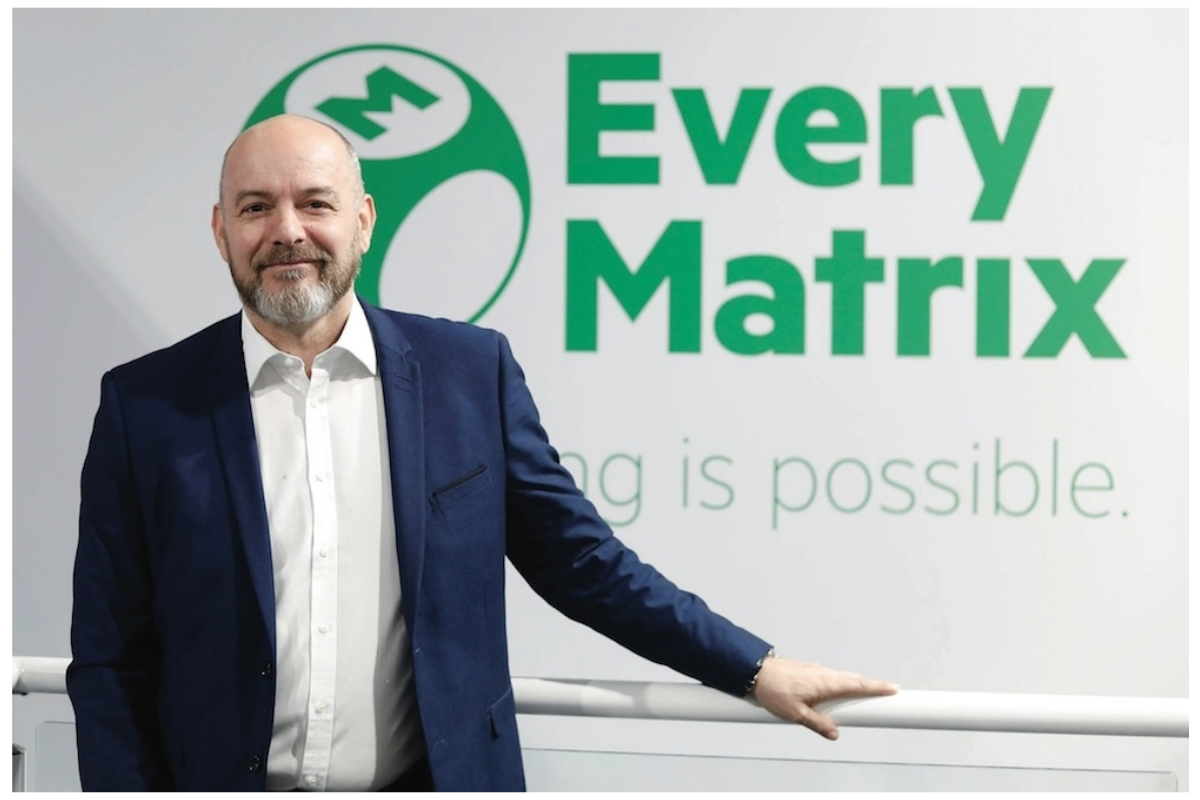 Reading Time:
4
minutes
EveryMatrix reached an important milestone. It's moving on from its white label and B2C origins to focus on what it does best: software provision. Ebbe Groes talks about this direction, albeit with a hint of nostalgia for what set the company apart in its formative years. Closing the chapter on what were "exciting" times and ventures, Groes is honed into the company's new drive forward and keen to get competing in the sports space while delivering specialised solutions for iGaming as he talks candidly about the changes and the challenges ahead.
At the halfway mark of 2019, EveryMatrix CEO Ebbe Groes can safely say it's been "a good year so far". Over the last 6 months, the company focused on bringing onboard big names in the industry and will continue to do so. In the next few months, the software provider expects to announce yet another signing – this time, that of a very large Tier- 1 operator. "The biggest one yet on our platform", according to Groes. However, 2019 hasn't just been about the development of new business for EveryMatrix; it's also been about letting go of the old.
"At the end of May, we announced the selling of our B2C operation, the Jetbull brand. We held it for a long time, almost from the start of the company, and it was time to find another home for it," explained Groes. "And this is not the only thing we're letting go. We are currently in negotiations to close down the white label business. Moving forward, we aim to fully concentrate on being a software provider. In the last years, we have changed our business model, meaning we have left the start-up white label space. Our entire focus is now on signing large and established operators by selling specialised products rather than turnkey solutions."
As every online casino operator knows, the B2C market is extremely competitive. Players don't necessarily know what they are looking for when searching for online casinos, so operators need a strong brand to be able to stand out from the crowd. On top of that, they have to navigate changing regulations and ensure their back-end lines up with licencing stipulations across numerous jurisdictions, all while maintaining a strong customer service at the frontend. All in all, it can be both hard work and an excellent opportunity, but with Every- Matrix looking to be the best software provider in the industry, the company made the decision to focus all its energy on serving its B2B clients.
"We've been in those [white label] areas for a while and it has served us well, but we are now in a position, which is a bit of a luxury, where we can decline this kind of business and instead work with other companies that are in that space," continued Groes. "We can focus on being a pure software provider. This of course, still means licensing, but only as a software provider and not having operator licenses."
Indeed, for leaving B2C in the past, EveryMatrix is free to focus on building its future. This year, that future is OddsMatrix, the company's sports betting solution. Starting with a fully managed sportsbook, EveryMatrix added more elements to its business, brick by brick; the platform, the casino products, the payment applications, all built from scratch to ensure EveryMatrix delivers specialised and competitive products. They now rebuilt the original OddsMatrix from scratch, going back to their origins.
"This gives us the ability to finally compete properly in the sports space. The first wave is migration of all clients before the start of the new football season. This sports product is sold both as a turnkey solution and as a stand-alone product. One of the many things we did was integrate it in the same way as our casino. This makes it quite easy for our clients and any of our casino clients can take this product, it has the same API managed by us." As well as physical sports, EveryMatrix sees a huge opportunity in the world of esports. Launching its new esports service earlier this year, the software provider has utilised the back-end of its newly rebuilt OddsMatrix product to successfully create 150 new markets in the sector – and it already has clients taking it live.
"This wouldn't have been possible in the old system, especially in such a short time. When we're out showing this product, we receive a lot of good feedback on this because of its depth of information. It's nice to have an esports product to be proud of, but for me it's been most rewarding to see how we delivered a proven concept in a completely new area to us," added Groes. "We've been able to create all those markets, including automatic settlement, and everything you want in a modern sportsbook. It's a product that really stands out for us. Luckbox is the first live client for esports, now in the public BETA stage and looking to move forward. Also, they are one of the first clients to build their front-end on the back of our sportsbook. Giving them enough flexibility has been critical. Bookee, the sports betting mobile app with a Tinder look and feel, is the other operator to be live with their own front-end on our sportsbook."
Another excellent opportunity for EveryMatrix is in the casino business. The company developed CasinoEngine from scratch, a top casino integration and productivity platform and the largest casino content library in the industry. This solution is helping clients entering new regulated markets by handling regulatory aspects and by delivering country-specific content.
"CasinoEngine helps clients to be technically compliant. Let's take Reality Check, the vital UK requirement which costs a lot of people a lot of money and time. If you do this as part of the casino application, which is something we can do, then you can plug this into your own platform and then be compliant for the casino part." The prevailing philosophy that makes all this possible? Adaptability. With a slogan like 'Everything is possible', EveryMatrix must expand the boundaries of feasibility for its clients, opening doors – and in some cases breaking down walls – to ensure their clients have the freedom to get creative.
"The key for us as a B2B software provider is to help our clients reach their potential and unleash bold ideas," concluded Groes. "We do not impose rigid frameworks on our clients, we listen to their needs and adapt our offering accordingly."
BetWarrior to offer world-class casino content via CasinoEngine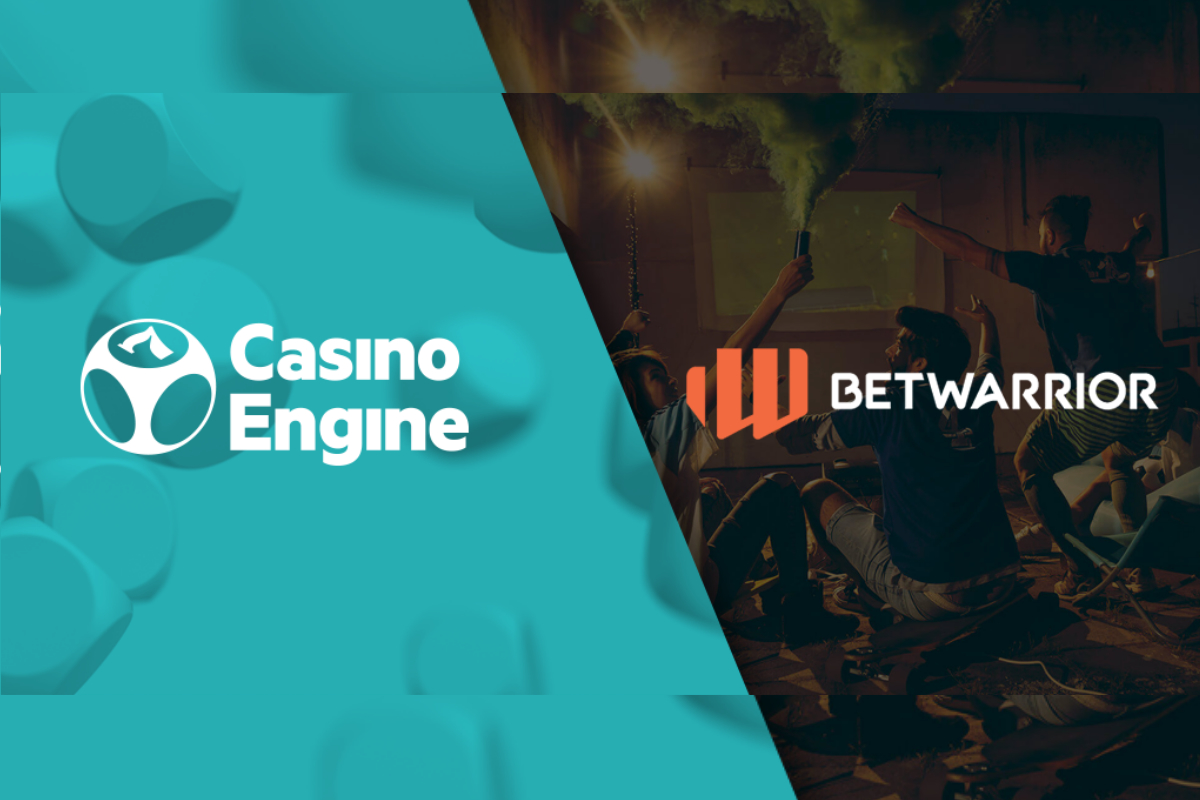 Reading Time:
1
minute
EveryMatrix teams up with new casino and sports betting brand BetWarrior to provide a rich selection of content through its CasinoEngine Direct solution, which gives access to the industry's largest casino content library via a single integration.
Co-founded by Morten Tonnesen and Jose del Pino, former PokerStars executives, BetWarrior aims to deliver an outstanding player experience through locally relevant content and player-centric approach.
Morten Tonnesen, co-founder and CEO of BetWarrior, said: "World-class casino content is at the heart of our strategy here at BetWarrior, so partnering with EveryMatrix was very much a priority.
"We are committed to delivering a revolutionary, mobile-first experience, and the EveryMatrix team has been extremely easy to work with towards this goal. BetWarrior's fully native mobile platform is a gamechanger for the sector, and we look forward to building a long-lasting and mutually beneficial partnership with EveryMatrix."
Stian Hornsletten, co-founder of EveryMatrix and CasinoEngine CEO, added: "We are very impressed by the work done by BetWarrior. Working together with such a promising brand confirms once again that CasinoEngine is the go-to content provider for the industry.
"Our solution meets their casino content needs and we are delighted to help them secure their rightful place as an innovative operator with a fresh and ingenious approach. Our large selection of world-beating content provides them with the most appealing games for their target markets."
CasinoEngine Direct enables operators and other industry platform suppliers to easily integrate and get access to CasinoEngine's vast portfolio of 8,000 games from 140+ providers. The platform acts as an integration layer between the operator and casino vendor and serves as the sole contact point for all vendor related queries. CasinoEngine Direct is also central in increasing operational efficiency by providing business intelligence data via various APIs.
CasinoEngine partners with BlueRibbon for jackpot-based promotions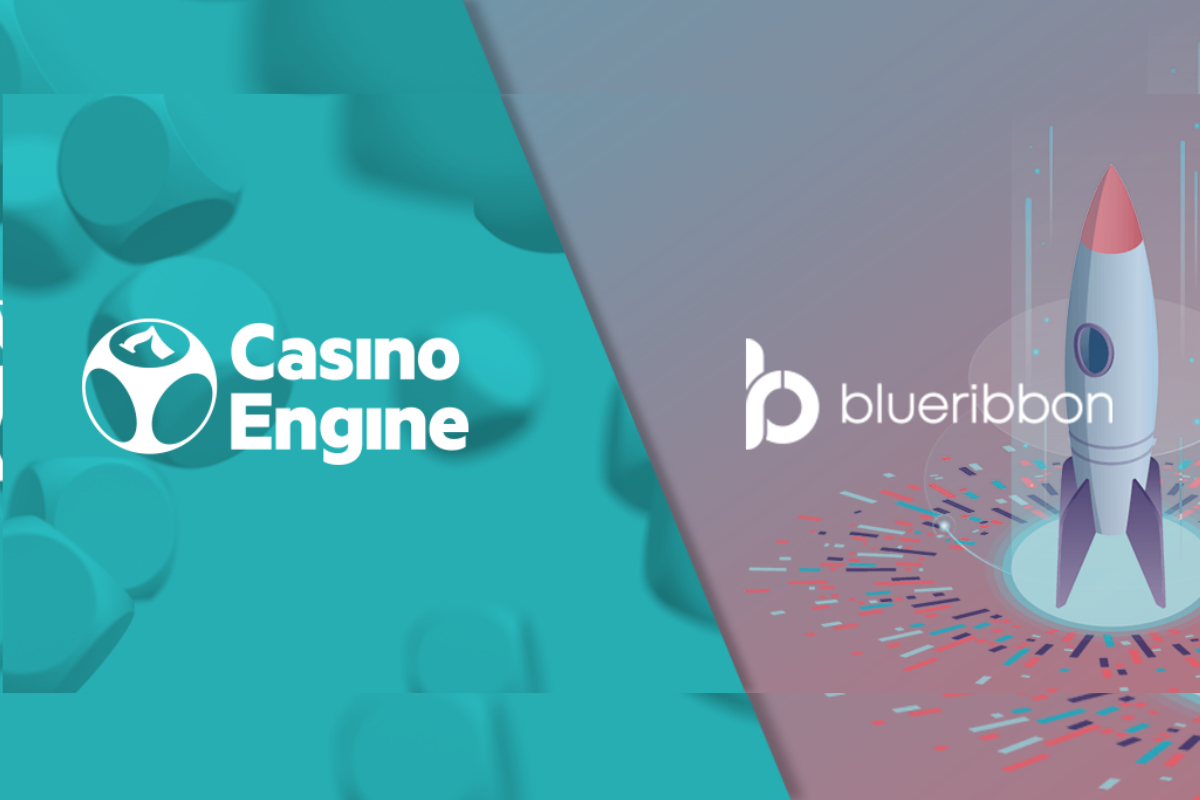 Reading Time:
1
minute
iGaming Integration Platform CasinoEngine, powered by EveryMatrix, locks deal with marketing platform BlueRibbon for jackpot-based promotions.
The partnership will enable CasinoEngine's vast operator network to access new tools for brand differentiation and the ability to launch innovative jackpot-based promotions across all their verticals. CasinoEngine will be one of the first platforms to offer clients these new abilities to incentivize players using jackpot promotions while complying with the different regulatory restrictions.
Amir Askarov, CEO of BlueRibbon, commented: "We're excited to partner with a leading platform like CasinoEngine which will enable us to offer our unique and innovative player engagement platform to additional operators who are running on the platform. EveryMatrix has a long history of working with best-of-breed products in the industry and choosing to work with BlueRibbon is yet another confirmation of the value that our platform brings to operators who are looking for the next generation of engagement tools."
Amund Stensland, Head of Vendor Management at EveryMatrix, added: "CasinoEngine's mission is to offer both a variety of content and the necessary tools for casino operators to reach their desired audiences. We're always looking for new ways to offer value-added services on top of content aggregation and we are excited to have found a reliable partner in BlueRibbon. As seen from previous experiences, jackpots have the power to drive player acquisition and boost engagement."
CasinoEngine is the number one casino integration and productivity platform that helps operators differentiate through increased game options and ease of operation. CasinoEngine currently offers access to 8,000+ games and 260+ jackpots from 140+ providers through 85+ integrations.