EveryMatrix's API bet pays off as CasinoEngine remains platform of choice for industry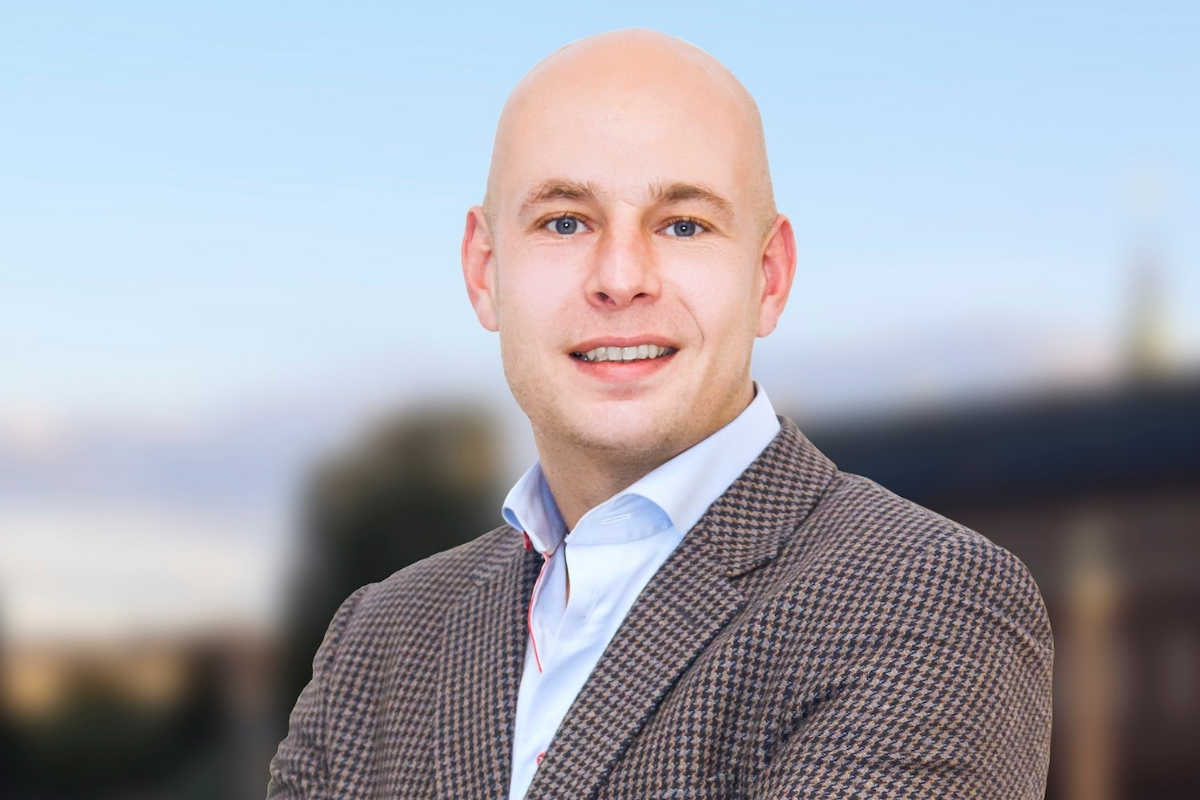 Reading Time:
3
minutes
The credentials of the number one casino integration and productivity platform from EveryMatrix, CasinoEngine, have been underlined by the company's sustained signing of new casino partnerships and game vendors for the solution including 46 new companies in the last 18 months. Stian Hornsletten, CasinoEngine CEO and EveryMatrix co-founder, explains the platform's popularity with large nationwide operations and innovative startups alike and how its responsible gambling focus is set to be a hit across Italy, Spain,Sweden and beyond…
How has CasinoEngine benefited your business so far and in what way do you plan to further develop the product?
We witnessed first-hand how many operators struggled in their efforts to offer players' personalized experiences, mainly due to their platforms' technical or operational limitations to quickly react to market changes, responsible gaming requirements or players demands.
CasinoEngine is much more than just an integration layer and our overall vision is to create value-added services around aggregation and generate maximum value from each player.  The combination of tools, services and deep integration is what makes up the product. Improving operational efficiency while offering endless possibilities in term of player experience, is exactly what CasinoEngine is offering to its clients.
With over 30 new casino clients launched in the past 18 months, including very large operations like the Norwegian state monopoly Norsk Tipping or Tipico to newer and highly successful operators like Wunderino, CasinoEngine is processing one billion in-game rounds per month, seeing over 250% YoY GGR growth.
How is CasinoEngine driving scalability and performance?
It is the number one casino integration and productivity platform helping operators differentiate through increased game options and ease of operation. Moreover, CasinoEngine gives access to the largest selection of games in the entire industry. Through one integration we are offering over 8,000 games across 140 vendors and sub-vendors to date.
All these services are possible thanks to an API Driven and modular platform architecture. Developing API-driven products was a bet EveryMatrix made years ago when we decided to split up our core applications in an effort to shift away from the "boxed" platform ecosystem to specialized and platform independent products. For our casino unit, this translates today in faster management of the vendor integrations, and better management overall of various product features, from lobby or reporting to wallets and players.
In terms of scalability, all web applications, servers and databases are horizontally scalable. New server nodes can be added or removed on the fly without any problems using load balancers to switch nodes on/off. The platform currently supports a load of 125 transactions per second per deployed application node. When the traffic increases more machines can be added to handle the extra load.
CasinoEngine allows operators to create a multitude of lobbies, how does this 'build-your-own-universe' approach set EveryMatrix apart in 2019 and do you have plans to take this personalisation to the next level?
Since casino operators are catering to several different player groups in various jurisdictions, providing the most relevant content is both necessary and decisive for success. CasinoEngine provides a powerful Lobby Management tool to help operators reach their desired audience with little efforts. Operators have the ability to build lobbies for RNG games, live dealer tables on web and mobile, VIP lobbies, and moreover, they have the ability to create different demographic categories or change the order of the games in a way that suits their strategy best.
One development we'll be making in 2019 is to improve our game performance scoring. We want to be able to compare games like-for-like to understand their net value to the operator. In the future, our aim is to drive this with AI, so you can automatically re-design lobbies based on players, markets and demographics. Of course, it also depends on any placement deals you have with vendors. Solutions such as this can significantly improve the player experience and lifetime value, and with that make the operators more efficient and fruitful.
CasinoEngine has signed deals with a number of high-profile gaming providers recently (Blueprint, GiG, BF Games, etc.) how will you be continuing this strategy throughout the next year?
In the last two quarters of 2018, we added 16 new game vendors. Our content library is continuously growing as our search for premium and engaging content is an ongoing effort. To this end, we've assembled a dedicated team which fully concentrates on researching the market and bringing on board popular titles from both established and emerging gaming vendors. We have several deals yet to be announced and we are looking forward to building even more successful partnerships in 2019.
As a consequence of our dedication to quickly launch new content providers, we are able to swiftly facilitate clients' access to additional regulated markets on top of their constantly renewed games offering.
Offering a mix of local and global vendors with all responsible gaming features handled by us, CasinoEngine is the single stop for the increasingly attractive opportunities offered by newly regulated gaming markets such as Spain, Sweden, or Italy.
EveryMatrix relaunches BonusEngine solution across casino and sports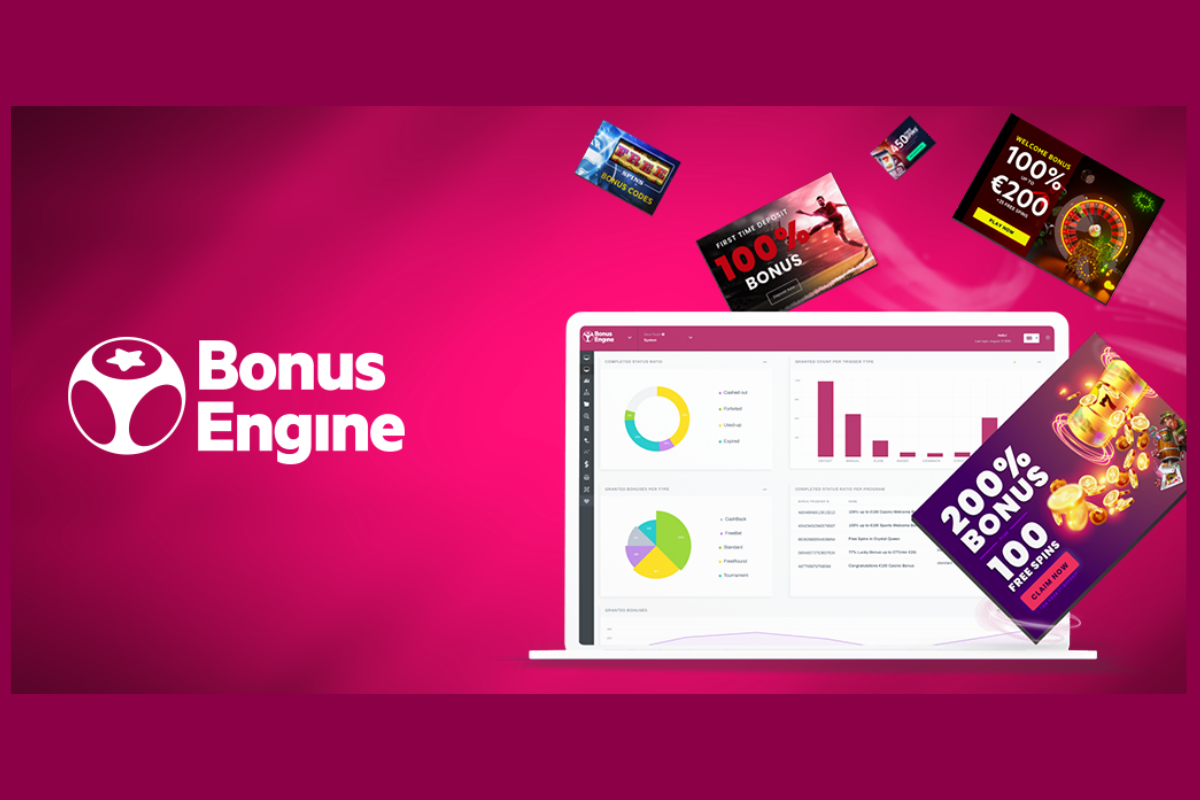 Reading Time:
< 1
minute
EveryMatrix relaunches BonusEngine, the complete solution for creating impactful bonusing campaigns across casino and sports. BonusEngine makes available unlimited ways to reward players and up-level bonusing by offering a wealth of bonus types and configurations on a flexible architecture.
BonusEngine takes bonusing to the next level by providing a single point for managing player acquisition, retention and engagement, across brands and verticals. Operators using the new system can run their operations effortlessly, raise engagement levels, and get their players to engage in real-time through targeted campaigns.
BonusEngine brings together efficiency and performance in bonusing while enabling gamification and access to a wide variety of exciting tournaments, challenges, and mission-based achievements, with no gameplay interruptions. Built on a highly flexible framework, the solution can be tailored based on new feature requests to accommodate specific operator needs.
Stian Enger Pettersen, CasinoEngine CEO, says: "BonusEngine is the result of long-term development together with our clients. We're pleased to present the new solution, which delivers many exciting features for operators to enhance their bonusing strategies.
"There is no doubt that great bonusing brings a lot of value for casinos and sportsbooks, but managing multiple bonuses, promotions, and campaigns on multiple brands is a time-consuming activity. BonusEngine acts like a single point of control, therefore streamlining the process and allowing brands to focus on their marketing, not on repetitive operational tasks."
While EveryMatrix's PAM clients are already leveraging BonusEngine, the new relaunched product is now also available as a stand-alone integration.
EveryMatrix and Gaming Corps Enters Into Agreement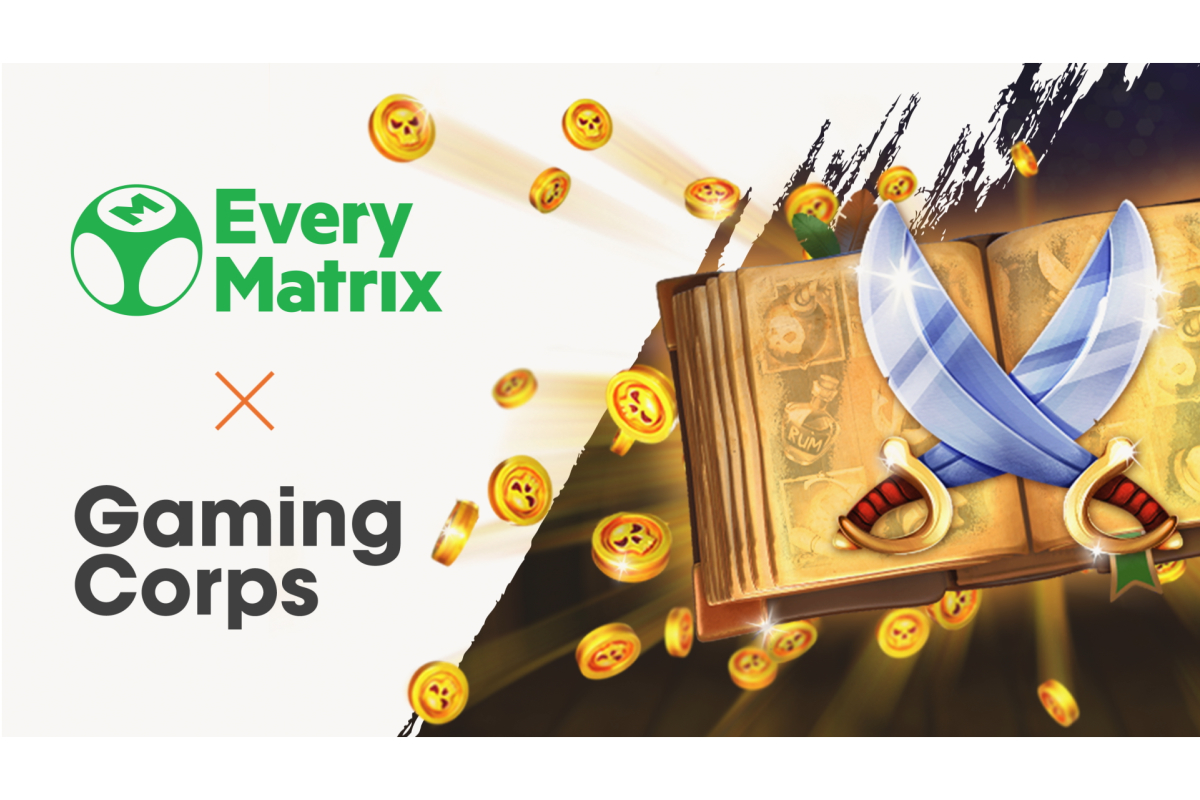 Reading Time:
< 1
minute
The global B2B software provider and aggregator EveryMatrix and Swedish game developer Gaming Corps has signed an agreement regarding the distribution of Gaming Corps iGaming products.
EveryMatrix is a global B2B software provider for the iGaming industry, offering solutions for casino, sports betting, payments and affiliate management. Gaming Corps is a Swedish developer within Gaming and iGaming, developing casino slots for the online casino market. EveryMatrix has licenses and certificates to operate in many jurisdictions worldwide and is affiliated to several operators. The parties will initiate technical integration immediately so that EveryMatrix can distribute Gaming Corps' upcoming products to the market.
"I want to extend a warm welcome to Gaming Corps, we are happy to add another provider to the growing EveryMatrix online casino business. Gaming Corps is a new company with an interesting roadmap ahead and we look forward to being a part of that." says Amund Stensland, COO of CasinoEngine at EveryMatrix
"It is truly exciting to enter into collaboration with a global player like EveryMatrix. I have appreciated our conversations leading up to finalizing this agreement, EveryMatrix is ​​an ambitious company that we look forward to working with. We also think that this partnership holds possibilities to really establish a win-win relationship over time. At this time, our primary goal is to quickly get the technical integration in place, and together with EveryMatrix we have developed a strategy to ensure a smooth implementation." says Juha Kauppinen, CEO.
EveryMatrix inks RGS Matrix agreement with Wild Boars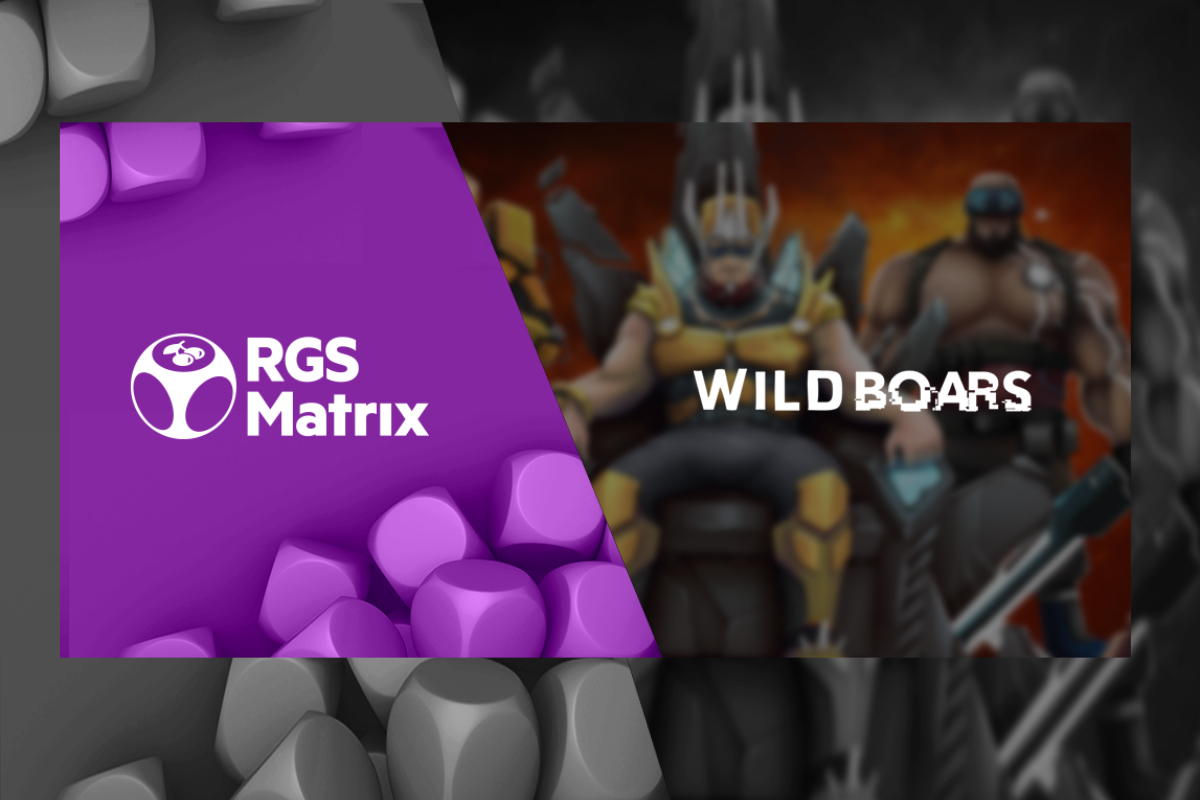 Reading Time:
< 1
minute
EveryMatrix announces the second RGS Matrix partnership with Wild Boars, newly launched gaming studio that aims to bring creative storytelling and a fresh feel to the gaming industry.
Launched in 2019 as EveryMatrix sixth standalone solution, RGS Matrix enables gaming development teams to distribute, manage, and report upon a proprietary game product portfolio.
This 'out of the box' remote gaming server was built on an open architecture and caters for outstanding player experience, consistent deployment, and quicker content integration.
Mathias Larsson, Managing Director of RGS Matrix, says: "This is our second RGS Matrix agreement and it brings me a lot of joy to know that our solution starts gaining momentum in the market. Our remote gaming server aims to help the new generation of game builders by providing all the means to create, design, distribute and manage games.
"The team of Wild Boars is experienced, skilled and highly creative. I am looking forward to seeing their games live and appreciated by players in many countries."
Oleksandr Yermolaiev, Managing Director of Wild Boars, comments: "We truly believe that choosing a right partner is crucial for success. For us, RGS Matrix and its remarkable team is just that partner. We are excited to use EveryMatrix solution, focus on what we do best and bring our innovative games to a wide range of operators, territories and players. RGS Matrix is dashing ahead and we are happy to join the ride."
RGS Matrix powers slots and table games, and is currently certified for Malta, Latvia, Lithuania, Estonia, Sweden, Spain, Denmark, Romania, and Colombia, with many jurisdictions to come in the upcoming years.