Endorphina making a trek towards Colombia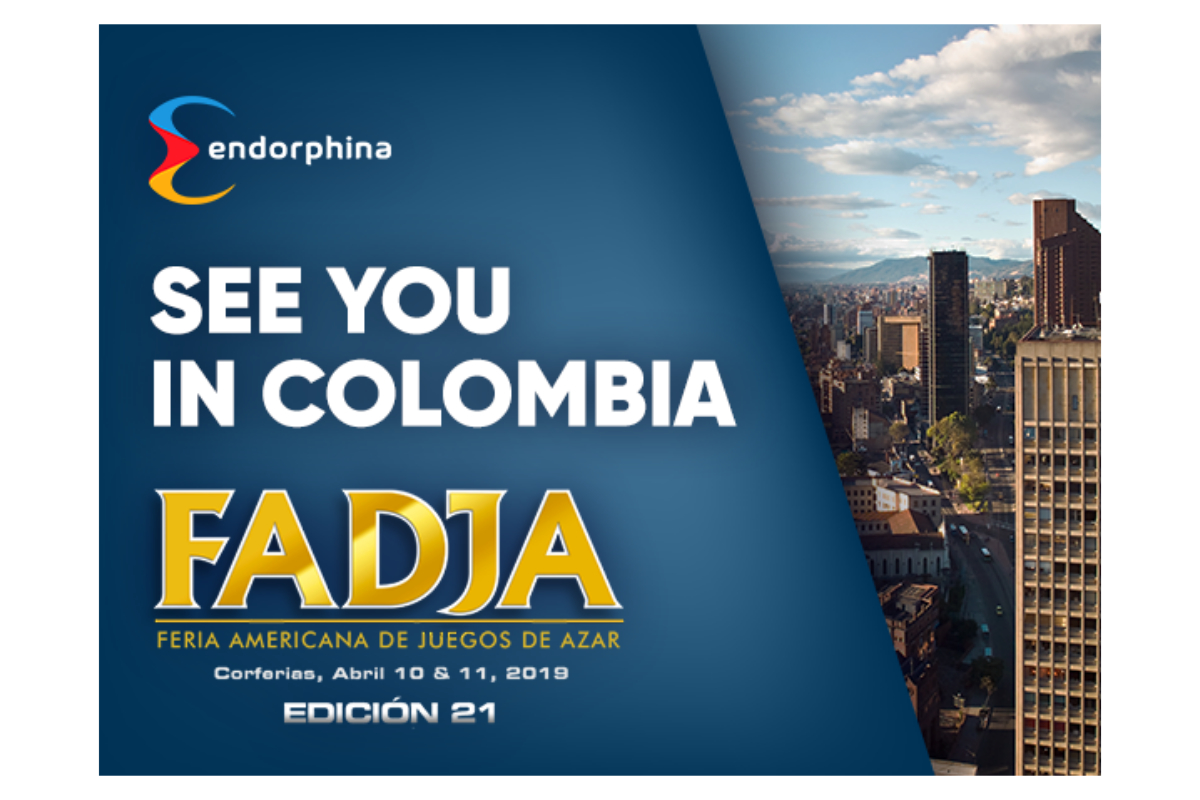 Reading Time:
1
minute
We all know there are both paved and unpaved ways that anyone can choose to follow. And then there's a special way to Latin America that's definitely worth taking. It seems like the Prague-based online slot game provider, Endorphina, is slowly but surely making its way to Latin America. Around two weeks back we were able to see their Business Development Manager Emiliano Sanchez on the conference and exhibition in Cancún, Mexico and very soon, he will back again in the region!
This time, however, Mr. Sanchez will be making his way to Colombia for the iconic FADJA exhibition taking place on April 10-11 2019 in Bogotá.
FADJA was established as a key event for all industry professionals who are interested in exploring the Colombian and Latin American market. The event is providing a generous 5,000 square meters space for the exhibition area itself, including stands. The estimated number of visitors to attend this year is at least 6,000. It will definitely be a memorable event.
While Mr. Sanchez is in the region, he will also be making his way to the Affiliate Summit LatAm because the company believes that it is important to work with both operators and affiliates at the same time. The Affiliate Summit is expected to target many hot topics from insights into the current status of regulations, affiliate marketing, to the study of the future of the online gaming market in Colombia and Latin America. We're looking forward to hearing about the reactions and experiences from the attendees this year to both the above-mentioned events in Latin America.
If you are interested in setting up an appointment with Emiliano Sanchez from Endorphina, please reach him at his e-mail address: emiliano@endorphina.com
Endorphina is bringing beats to PAGE Manila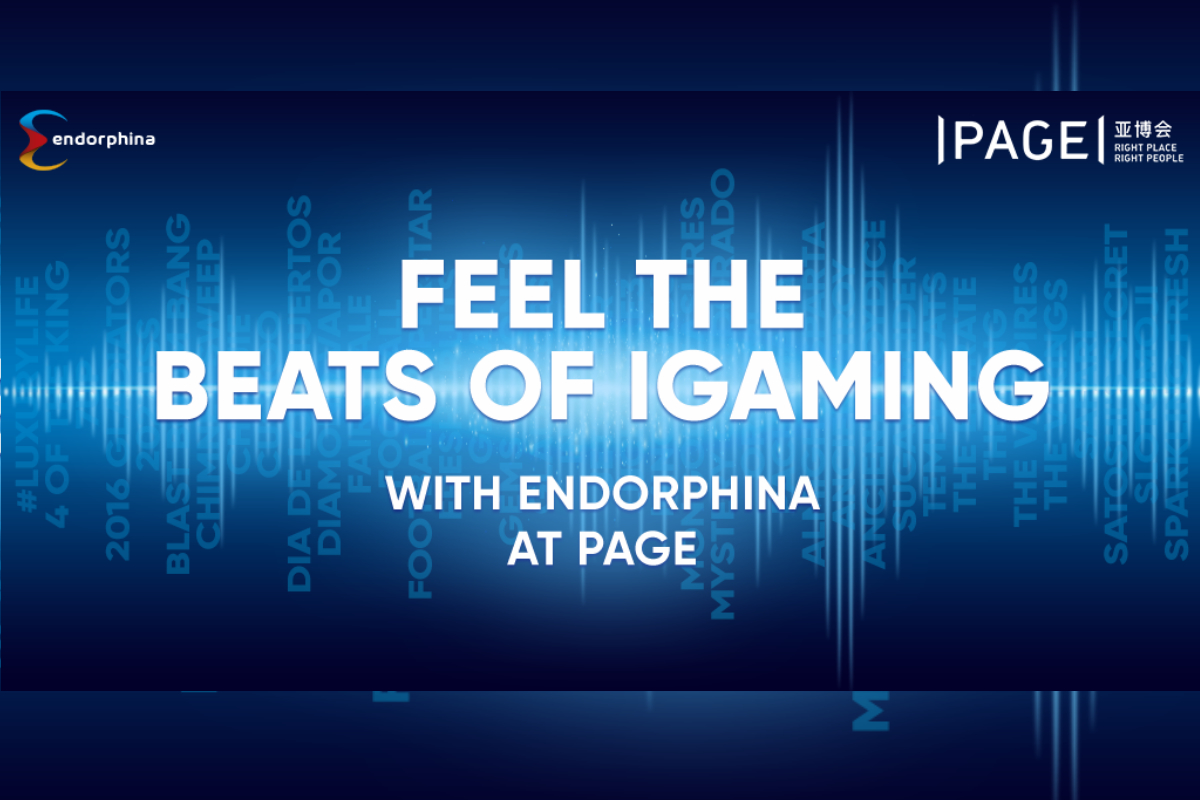 Reading Time:
2
minutes
While other employees dream about having a vacation, Endorphina's managers are jet-setting off to an exciting conference in Manila.
Endorphina's CEO Jan Urbanec and Business Development Manager Emiliano Sanchez are happy to join in Phil-Asian Gaming Exhibition (PAGE) in Manila in just a few days.
PAGE is a renowned gaming industry trade show in the Philippines that's dedicated to building a trustworthy, fair and transparent platform. They are the only industry exhibition that is currently supported by the government (PAGCOR).
Endorphina will participate along with over 200 other exhibitors from all over the world. You can find Jan and Emiliano near the colorful Endorphina stand, decorated with the names of the games written on the walls and resembling the equalizer.
THREE REASONS WHY YOU SHOULD BOOK A MEETING with Endorphina's representatives:
1. Jan and Emiliano will be happy to explain the process of integrating Endorphina's games into casinos. Book this meeting if you're a casino!
2. Are you interested in bonuses? Book a meeting and get to know more about Endorphina's innovative and truly seamless bonus system which is a game-changer for all casino owners.
3. When we say "whales", what do you hear? We bet it's not anything connected to the sea. It's the sound of money and a life of luxury. Endorphina does have something very attractive for those high rollers. Don't skip stand #2344 and don't miss a chance to find out why Endorphina games and high-rollers go hand in hand.
Take the time to visit their dedicated landing page https://endorphina.com/page-manila/en and to take your chance to expand business while getting familiar with Endorphina's most famous games. CEO Jan Urbanec and Business Development Manager Emiliano Sanchez will be waiting for you. See you there!
About Endorphina:
Endorphina, headquartered in Prague, Czech Republic, is a B2B software provider used by some of the most successful platforms and operators of the igaming industry. Their highly skilled specialists ensure success and a professional approach for their business partners. Endorphina succeeds at uniting the best online gaming experience and cutting-edge technology to create games that attract players with not only its beautiful design and authentic atmosphere, but also with the real thrill of gambling. Endorphina aims to always bring unique themes of the games to its players and that's why their games are loved by the players across the globe. The attention to detail, professional business approach and a personalized service makes Endorphina any winner's choice.
Endorphina will lift emotions higher than ever in Amsterdam!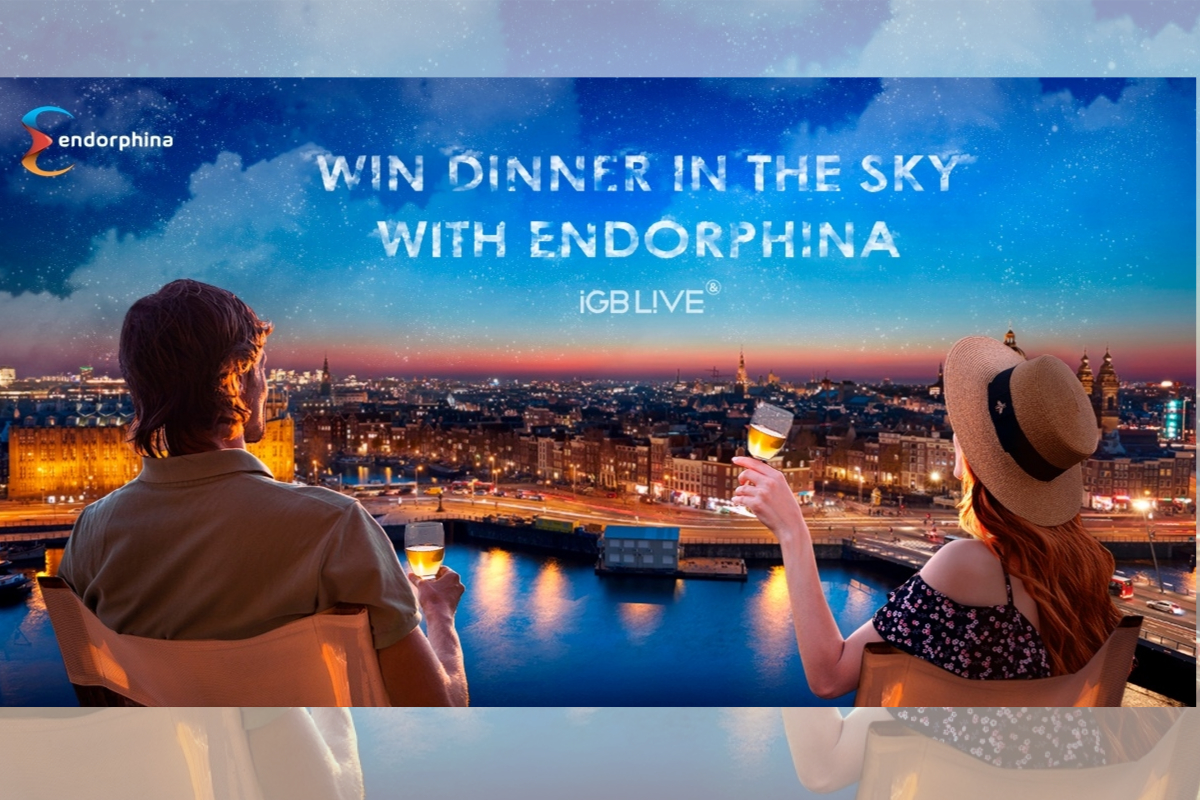 Reading Time:
1
minute
Endorphina, the energizing online slot game provider, is known for their talent when it comes to bringing out the best emotions. And of course, they've done it again. This time, however, they decided to take things to a completely new level –– something entirely unusual, exclusive and most of all thrilling.
Are you ready for it?
They will be hosting a spectacular dinner in the sky –– literally 60 meters above the ground! The special table is set in the heart of Amsterdam overlooking the city while serving the finest Michelin-star rated cuisine paired with drinks and wine. All of this will happen "in the sky" and give you that extra dose of endorphins to make sure you have an unforgettable experience. To top it off, you'll even get to watch the sunset.
Sound tempting?
You can win a free seat to join this dinner and experience it for yourself. All you need is to register yourself on the dedicated landing page: https://endorphina.com/igb-live and attend iGB live!. The winners will be randomly chosen on July 16th, 2019 and contacted to confirm their participation. So if you've already registered, keep updated!
To win a dinner in the sky – https://endorphina.com/igb-live
Mystery of Eldorado – a new game from Endorphina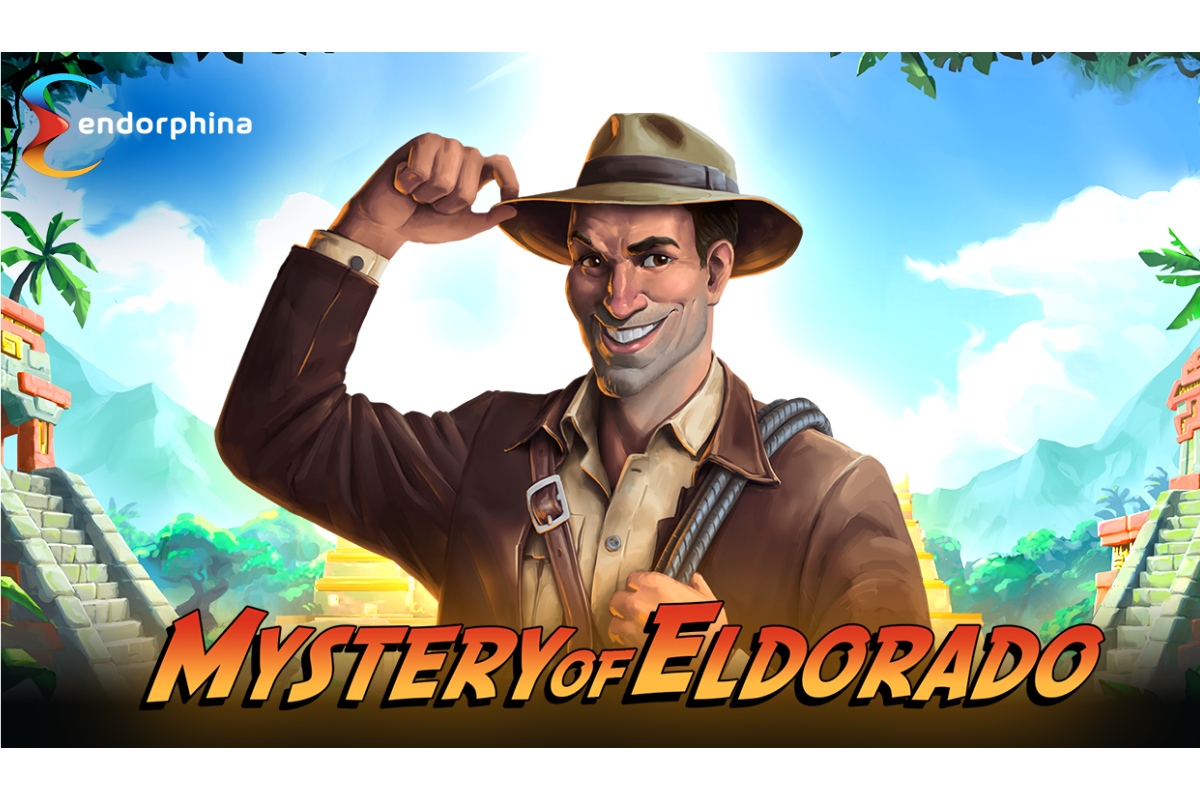 Reading Time:
2
minutes
We've all heard about Eldorado but do we often really dare to look for real treasures? Endorphina launched a slot that would make even the greatest sofa lover to get up and follow their dreams.
Just imagine: the main character of the game is not some fictional person but the real Sir Walter Raleigh. A reckless toughie, good-timer and hunter for real adventures. Who else could have fun with Queen Elizabeth, scrabbling notes for her on windows using real diamonds? This is the XVI century, after all!
In the Mystery of Eldorado, Sir Raleigh finally comes to his senses and arrives to America. He is inspired by the myth about infinite treasures in the land named El Dorado. Raleigh's ships checked out all the areas across the Amazon river but still didn't find any gold. The golden mines have been discovered 200 years later just near the place where Sir Raleigh unfortunately stopped. This can be recognised as the Temple in our game and it is the highest paying symbol of all. We do believe that our lucky Endorphina fans will be able to experience its true worth.
The Mystery of Eldorado is a fantastic 10-line and 5-reel online slot game inspired by the real hunt for the magical golden city which was said to be hidden deep in the lush South American rainforest. We do know that El Dorado exists and the player willing to risk the most will increase their chances of getting some real treasure.
Endorphina shot a colourful video for the launch of the game. In this video, unique and antique elevators (aka the paternoster) played the role of the live slots. Game characters and even symbols randomly appear in the slot. Thus, the typical modern house of mystical Prague expands our reality to a parallel world of the game while featuring a sense of true luck.
Jan Urbanec, CEO of Endorphina, said: " As a kid, I was always fascinated by the story of Spanish "Conquistadors" – the explorers of the New World. So I was delighted when our development team came up with the concept of "Eldorado" that portrays one of the most iconic legends connected to these true adventurers, which actually inspired me to travel to the Amazon myself."
About Endorphina:
Endorphina, headquartered in Prague, Czech Republic, is a B2B software provider used by some of the most successful platforms and operators of the igaming industry. Their highly skilled specialists ensure success and a professional approach for their business partners. Endorphina succeeds at uniting the best online gaming experience and cutting-edge technology to create games that attract players with not only its beautiful design and authentic atmosphere, but also with the real thrill of gambling. Endorphina aims to always bring unique themes of the games to its players and that's why their games are loved by the players across the globe. The attention to detail, professional business approach and a personalized service makes Endorphina any winner's choice.
www.endorphina.com