Finns not in favour of Finland's gambling monopoly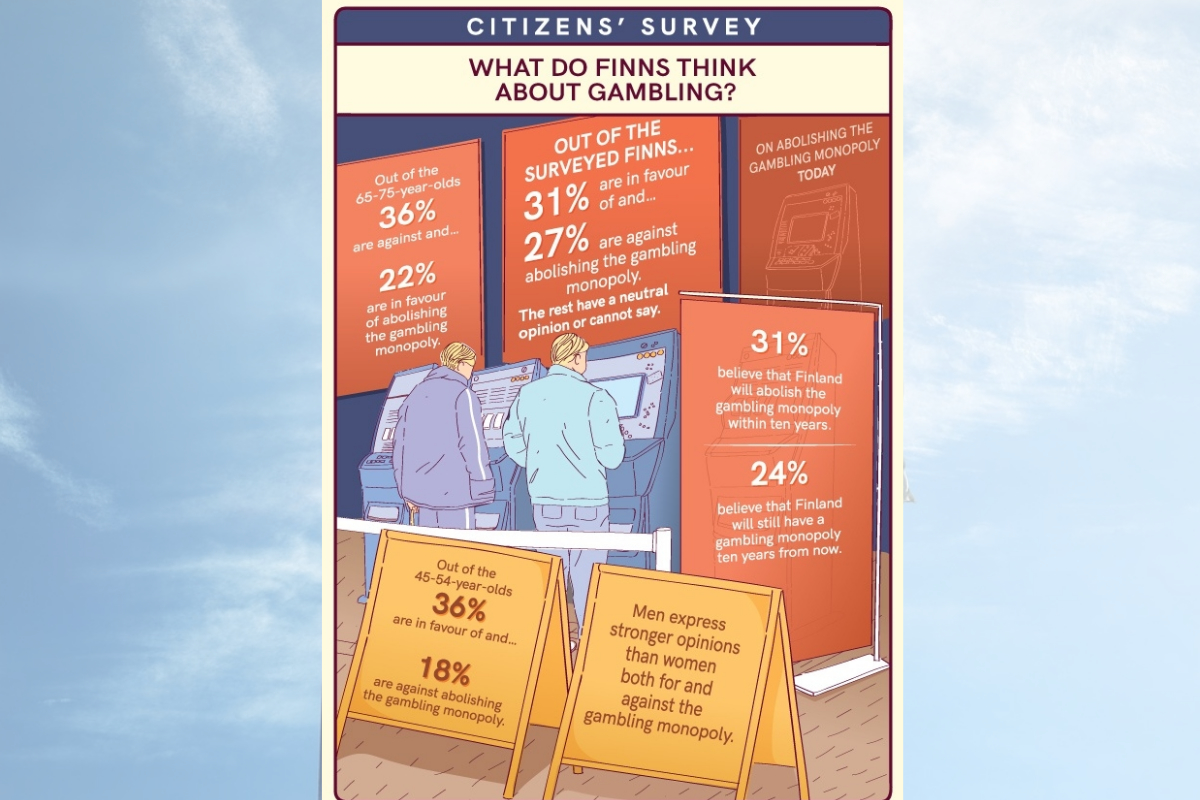 Reading Time:
2
minutes
More Finns support than oppose the idea of abolishing Finland's gambling monopoly and adopting a gambling licence system, as indicated by the survey conducted by Bilendi Oy.
31 per cent of Finns want to abolish the gambling monopoly of the state-controlled company Veikkaus Ltd and adopt a gambling licence system instead, whereas 27 per cent of Finns are against the idea. The rest either cannot say their opinion or have a neutral stance in the matter.
These are the main findings of the survey commissioned by Kasino Curt, a company engaged in the gambling business. The interviews were conducted within Bilendi Oy's nationwide consumer panel during 20–24 March 2019. The survey error margin is ±3.1 percentage points. A total of 1,000 Finnish adults responded to the survey, and this sample was weighted based on age, gender and place of residence to represent the Finnish population on a national scale.
The results, published on Kasino Curt's website, clearly indicate how differently various age groups relate to Veikkaus Ltd's gambling monopoly.
Of the 18-54-year-old respondents, approximately 32 per cent are ready to abolish the monopoly, whereas 23 per cent are against the idea. Of the 55-75-year-olds, 27 per cent want to abolish the monopoly, compared with 34 per cent wanting to retain it.
Additionally, men and women relate differently to the gambling monopoly. Of male respondents, 38 per cent want to abolish the gambling monopoly, while 31 per cent want to retain it. Of female respondents, 23 per cent support the abolishing, whereas 22 per cent are against the idea. In every respondent category, the share of women who cannot say their opinion or take a neutral stance is higher than that of men.
"Based on the survey, Finns seem to be divided between those who are in favour of the monopoly position of Veikkaus and those who are against it. 17 per cent of the respondents had not gambled during the past 12 months, which may at least partially explain why their opinions do not fall at either end of the scale," says Janne Juntunen, Senior Client Service Manager at Bilendi Oy.
In the survey, the respondents were presented with nine different statements. Shown below are three of the statements and a summary of the responses:
1. Finland is right in justifying its gambling monopoly to the European Union by the monopoly's usefulness in the prevention of gambling-related problems.
28% agree fully or partially.
26% disagree fully or partially.
The rest have a neutral opinion or cannot say.
2. Finland should abolish its gambling monopoly and adopt a gambling licence system instead.
31% agree fully or partially.
27% disagree fully or partially.
The rest have a neutral opinion or cannot say.
3. Veikkaus Ltd's efforts to decrease the incidence of problem gambling and mitigate its effects are adequate.
33% agree fully or partially.
34% disagree fully or partially.
The rest have a neutral opinion or cannot say.
BetWarrior adds Neteller payments in Brazil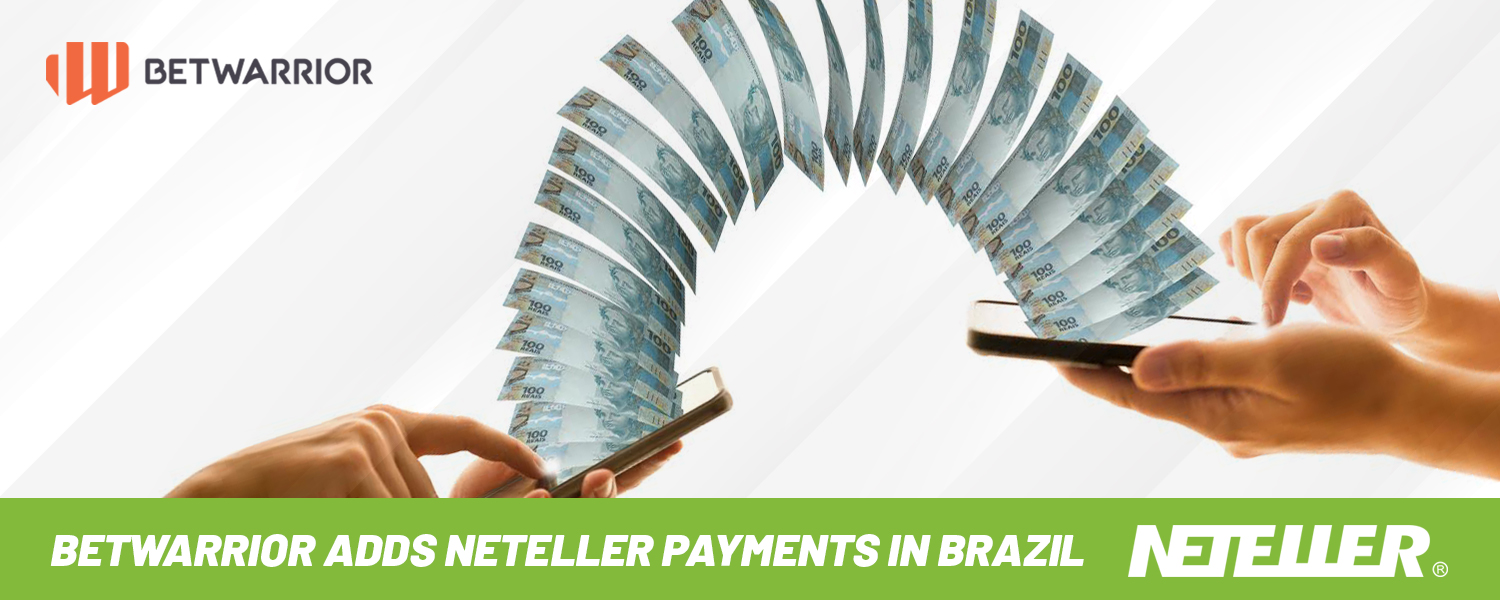 Reading Time:
< 1
minute
Online gaming fans across Brazil can now use Neteller to deposit and withdraw funds with leading mobile sports betting and casino app BetWarrior.
Neteller is trusted by millions of people every day to transfer money online and is one of the simplest ways to deposit with BetWarrior in Brazil.
BetWarrior is among the first online gaming operators to add Neteller payments in Brazil, underlining its commitment to delivering the number one mobile sports betting and casino product in the country.
Morten Tonnesen, CEO at BetWarrior, said: "We aim to offer not only the best mobile sports betting and gaming experience around but also the most convenient. This is why we have added Neteller, one of Brazil's most trusted payment providers.
"Adding Neteller payments for our Brazilian warriors means it has never been easier to enjoy the BetWarrior app, some fantastic bonuses and the very best mobile sportsbook and casino."
About BetWarrior
BetWarrior is a sports betting and casino operator and platform utilizing the latest in machine learning and artificial intelligence to deliver a truly personalized user experience. Founded by two former PokerStars executives, it aims to leverage innovative technology to place the customer at the center of the action.
The operator launched in 2019, with an initial focus on regulated markets in Europe and Latin America. BetWarrior is licensed by the Curacao e-Gaming Licensing Authority and is in the process of acquiring additional licenses in Europe and Latin America.
For more information, please visit https://www.track1group.com/
Gaming Innovation Group signs with Mr Green in Latvia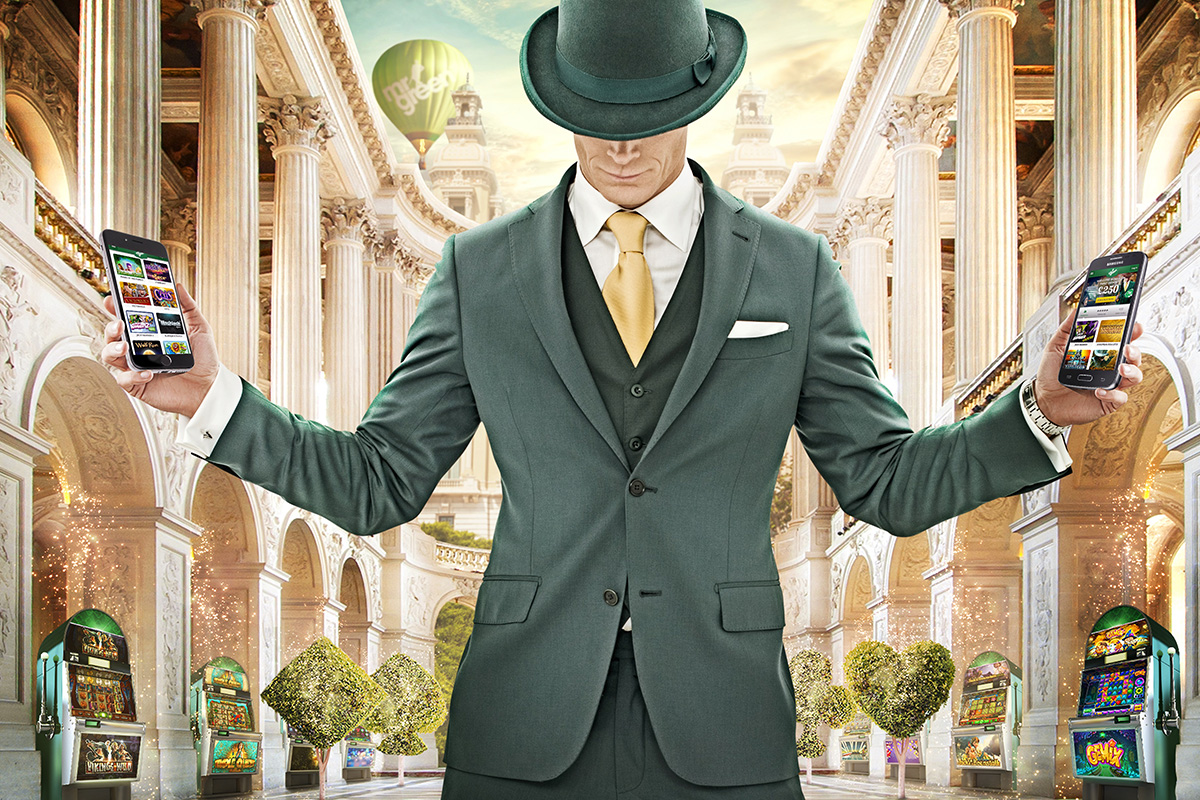 Reading Time:
2
minutes
Gaming Innovation Group Inc. (GiG) has today signed a long-term agreement with SIA Mr Green Latvia (Mr Green) for the provision of its software platform licence, online casino, sportsbook and front end services for Mr Green's brand entry into the Latvian market. Mr Green, part of William Hill plc, is one of GiG's existing partners.
This new agreement further strengthens GiG's presence in the Latvian market where the Company already supports the sportsbook solution of the 11.lv brand (75% owned by Mr Green). It proves the strength of GiG's services and collaborative partnership model, supporting the growth of online gambling with new brands and markets. Mr Green will, with GiG's services, be able to offer its end users a competitive online casino and sportsbook with a unique front end where user experience and differentiation as key.
Mr Janis Tregers, CEO Mr Green Latvia, says: "This is an exciting moment for the William Hill Group business in Latvia, where we move forward with our strategy to introduce a global brand such as Mr Green to the market. We see it as the perfect compliment to the locally well established 11.lv brand, also hosted on the GIG platform. By working closely with GIG and leveraging their technology from product, compliance and other aspects we have been able to propel 11.lv to second position among leading brands in the market. It is now time to make Mr Green a similar success."
Richard Brown, Chief Executive Officer in GiG says: "I am pleased to announce this expansion of our collaboration and partnership with Mr Green. Latvia is an interesting market for online gambling, we are looking forward to support Mr Green's growth with a strong, safe and entertaining product."
The agreement is based on revenue share and is expected to go live in Q2 2020 with a limited contribution on GiG's overall revenues in 2020, and an increase in 2021 onwards. The Latvian interactive gambling market is expected to grow by more than 35% in the next two years with a market value of approximately 125 million euros in 2022 (Source H2GC).
To learn more about the gambling industry in the Baltics, make sure to attend the MARE BALTICUM Gaming Summit which will take place on the 7th of May in Tallinn, Estonia. Read more here…
SKS365: Alexander Martin is the new CEO, Andrew McIver appointed Non-Executive Chairman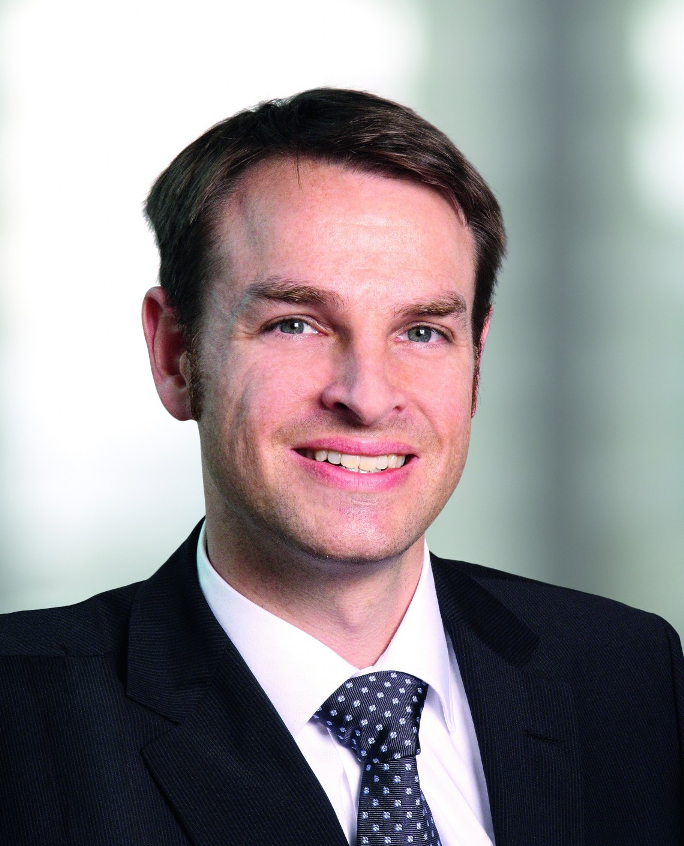 Reading Time:
2
minutes
Andrew McIver appointed Non-Executive Chairman
 A solid experience in betting & gaming to strengthen its market position and customer experience
 SKS365 continues its journey of strengthening its regulatory and market operations by announcing the appointment of two new executive hires: Alexander Martin will take up the role of Chief Executive Officer, whilst Andrew McIver assumes the role of Non-Executive Chairman of the Board of SKS365. Both roles are fundamental to the next phase of growth and evolution of SKS365.
The SKS365 Malta Holding Board says: "This is an exciting time for SKS365, where we see strength and momentum across all segments of the business and great opportunity for future growth".
Alexander Martin, was previously Chief New Media Officer and Executive Board Member of Gauselmann AG, holding the positions from 2014 to 2018. He brings a career of experience in both strategic leadership as well as sports betting, online gaming and digital transformation in multinational companies. Prior to 2014 he spent 15 years as Top Management Consultant at A.T. Kearney. The SKS365 Board welcomes him: "We are delighted that Alexander Martin will join our company as CEO. Alexander will be responsible for driving SKS365 through the next phase, building on the solid foundation and momentum achieved by the SKS365 employees under the current leadership team. His expertise in retail, online, global strategy and leadership combined with his strong industry knowledge and energy, make him ideally suited to further accelerate SKS365's growth."
On his new appointment Mr. Martin commented: "I feel very honored and proud to be offered this exciting and unique opportunity to lead this market leading brand. With the team of professionals, we will work to improve our excellent market position by growing our product and customer experience. I am delighted to factor all the experience that I gained in the field in a moment that is crucial for the company's expansion."
Andrew McIver is a recognized and respected industry leader with a wealth of expertise in regulating sports betting and online gaming. A Chartered Accountant by training, he held the position of CEO, Jackpotjoy PLC from 2016 to 2018, and prior to that he was CEO at Sportingbet PLC from 2006 to 2013. He has also undertaken Non-Executive roles with firms in other industry.
As SKS365 Board "we are delighted to welcome Andrew McIver as non-Executive Chairman of the Board. Andrew is a highly successful and well-regarded business leader who brings an unparalleled breadth of experience in leadership roles in the gaming industry. With his experience, expertise and vision, Andrew is uniquely qualified to support the management team to continue the exceptional growth of SKS365. We look forward to working with him." On his Non-Executive position, McIver commented "I have built my career in the gaming industry and I am delighted to say that this role will afford me the opportunity to work with Alexander and his management team and play an instrumental part in the growth of this business at an exciting time in its history".
The announcement of these key appointments of two, well respected industry figures reinforces the ongoing support and investment from the shareholders to truly realize the ambitions of SKS365 and Planetwin365.