Sweden and Norway in the focus with Gustaf Hoffstedt (BOS.nu) and Rolf Sims (Kindred Group) at MARE BALTICUM Gaming Summit 2019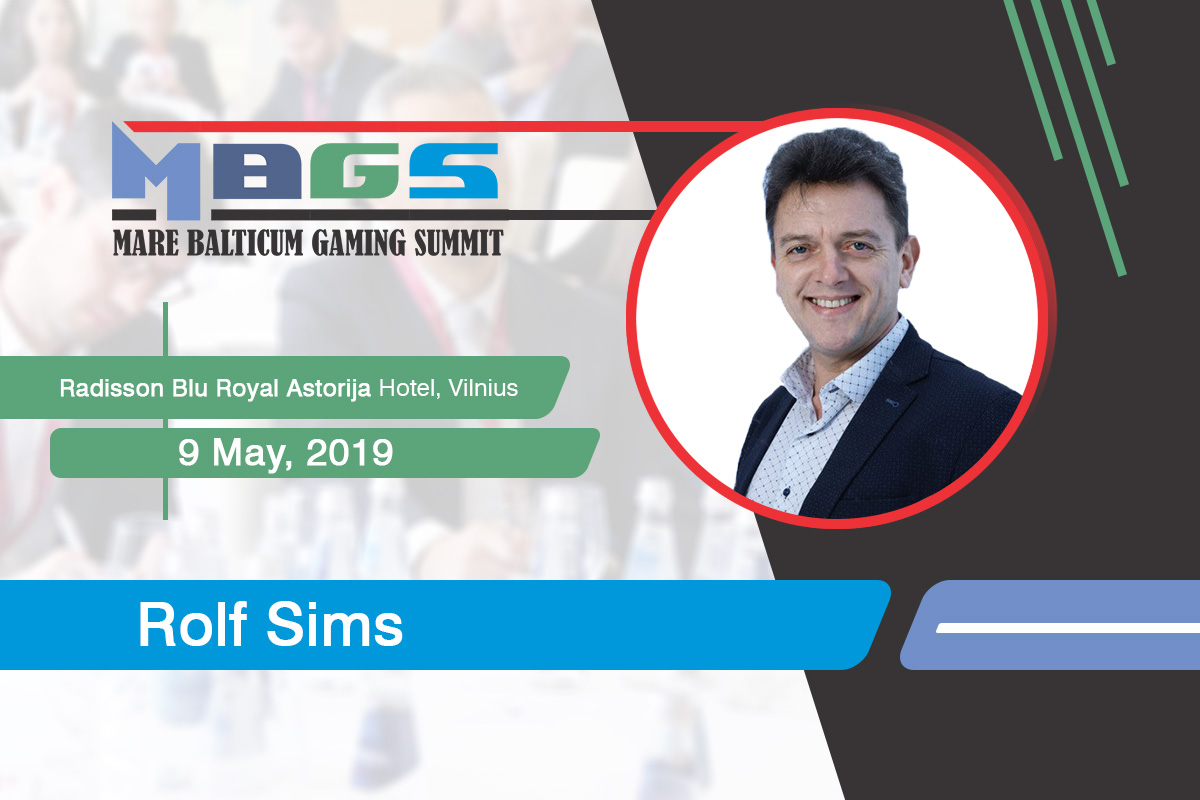 Reading Time:
5
minutes
Gustaf Hoffstedt (General Secretary at the Swedish Trade Association for Online Gambling) and Rolf Sims (Public Affairs Manager for Kindred Group in Norway and Board Chairman of the newly formed Norwegian Trade Association for Online Gambling Companies) to share their views from all angles about the Swedish and Norwegian gambling industry at the second edition of MARE BALTICUM Gaming Summit, also known as the Baltic and Scandinavian Gaming Summit and Awards.
MARE BALTICUM Gaming Summit will take place on the 9th of May at Radisson Blu Royal Astorija Hotel and is gathering the gambling industry from the Baltic and Scandinavian regions for a full day of quality learning and networking with like-minded peers, regulators and representatives of the industry media.
Register here or View the Agenda!
Sweden has been at the forefront of the gambling industry news for the past 6 months and has been often cited as a "newly liberalized online gambling market".
Spelinspektionen has been handing out new licenses at a rate of more than one a week since the new year, with no signs of a slowdown any time soon.
Prior to the new laws, Sweden's gambling market was essentially a state monopoly. Unlicensed gambling operators were accepting Swedish customers, but without going through the proper legal channels. In 2018, foreign gambling sites accounted for 29% of Sweden's $2.5 billion gambling market, up from 24% the previous year.
Sweden's new gambling laws were designed to give the state more control over the market. The fact that 73 companies have already jumped on board shows the new laws are having their intended effect.
However, it's not all pink for the enthusiast operators, just two months ago, Sweden's Minister on Public Administration, Ardalan Shekarabi said the government will be making more stringent regulations on gambling advertisements. He also summoned representatives of the gambling industry to parliament for a discussion on this topic.
At MARE BALTICUM Gaming Summit, Gustaf Hoffstedt (General Secretary at the Swedish Trade Association for Online Gambling) will take part in a special IMGL MASTERCLASS™ which is titled "It's Hot in the Nordics: IMGL Mega-Panel", giving you the opportunity to hear first-hand the updates from the Swedish gambling industry and the outcome of the harsh measures.
About Gustaf Hoffstedt
Gustaf Hoffstedt is the Secretary-General of BOS, the Swedish Trade Association for Online Gambling since January 2015. Among the association's members are all major operators and suppliers that operate with a license inside the European Union, but outside of Sweden. Prior to joining BOS, Gustaf served as a Member of the Swedish Parliament for the Moderate party, and as vice mayor and chairman of the Social board in his constituency Gotland before that.
Gustaf has fought for the abolition of the Swedish gambling monopoly and the implementation of a licensing system for more than a decade. He is pleased to see that things currently appear to be moving in the right direction.
Gustaf resides in Uppsala with his wife Caroline, who serves as vice mayor in the municipality for the Social Democratic party – the traditional rival of Gustaf's own party. In their leisure time, they enjoy hiking in the mountains of northern Scandinavia.
When it comes to the Norwegian gambling industry, it is certainly a different situation.
This year, the online gambling operators in Norway have formed a new association to press the government to rethink its restrictive gambling policy.
The online gambling operators Betsson, ComeOn, GiG, and the Kindred Group announced the formation of the Norwegian Industry Association for Online Gambling (NBO).
The new association will urge Norway's government to abandon its monopolistic stance in favor of a liberalized regime that would allow internationally licensed online gambling operators to apply for local licenses.
Carl Fredrik Stenstrøm, Rikstoto former commercial director and secretary-general at NBO, noted that he helped lead Rikstoto's responsible gambling initiatives and his experience taught him that such efforts are not much use if they ignore the vast segment of the market over which the government has no control.
Stenstrøm said the regulatory regimes in Denmark and Sweden recognize that regulating "all the serious companies under one, responsible license model" is the proper way to go.
The Norwegian industry update will be part of the IMGL MASTERCLASS™ which is titled "It's Hot in the Nordics: IMGL Mega-Panel", giving you the opportunity to hear first-hand the of the Norwegian gambling industry and what changes are expected in the next period from Rolf Sims (Public Affairs Manager for Kindred Group in Norway and Board Chairman of the newly formed Norwegian Trade Association for Online Gambling Companies).
About Rolf Sims
Rolf Sims graduated with a law degree from the University of Oslo in 1995, specializing in intellectual property and international human rights. He has previously worked on land concessions and area planning at the Ministry of Agriculture and legislation and individual cases related to oil pollution in the North Sea at the Norwegian Pollution Control Authority.
Between 1998 and 2018 he worked as a gaming regulator, first with the Ministry of Justice and Police, and from 2001 with the Ministry of Culture. The Ministry is responsible for the regulation of all gaming in Norway except gaming connected to equestrian activities. His scope of work encompassed EU/EEA-law, all aspects of legislation connected to gaming machines, I-gaming, bingo, provisions and regulations on lotteries and sportsbetting. He has also supervised the administration of Norsk Tipping, the Norwegian state-owned gaming company, as well as the Norwegian Gaming Authority. He was particularly involved in the Norwegian Slot machine case and Ladbrokes case which questioned the compatibility of Norwegian gaming law to EU/EEA-law. Rolf also participated as the Norwegian Government`s representative in the European Commission's Expert Group on Gambling Services, which provides the Commission with advice and expertise in relation to the preparation of policy initiatives and facilitates the exchange of regulatory experience and good practices between EEA Member States. He was also a director on the board of the Gaming Regulators European Forum. In August 2018 Rolf took up a new position as public affairs manager for Kindred Group in Norway.
In January 2019 Rolf was elected board chairman of the newly formed Norwegian Trade Association for Online Gambling Companies.
Make sure you take advantage of this unique opportunity of learning and networking with the gambling industry in the Baltic and Scandinavian region via the MARE BALTICUM Gaming platform which has been launched in 2018 and is committed to bringing together industry shareholders and government officials from the Baltic and Scandinavian region on a yearly base.
Browse the official event website here: www.marebalticumgaming.com

Entain Makes $1B Bid for Olympic Entertainment Group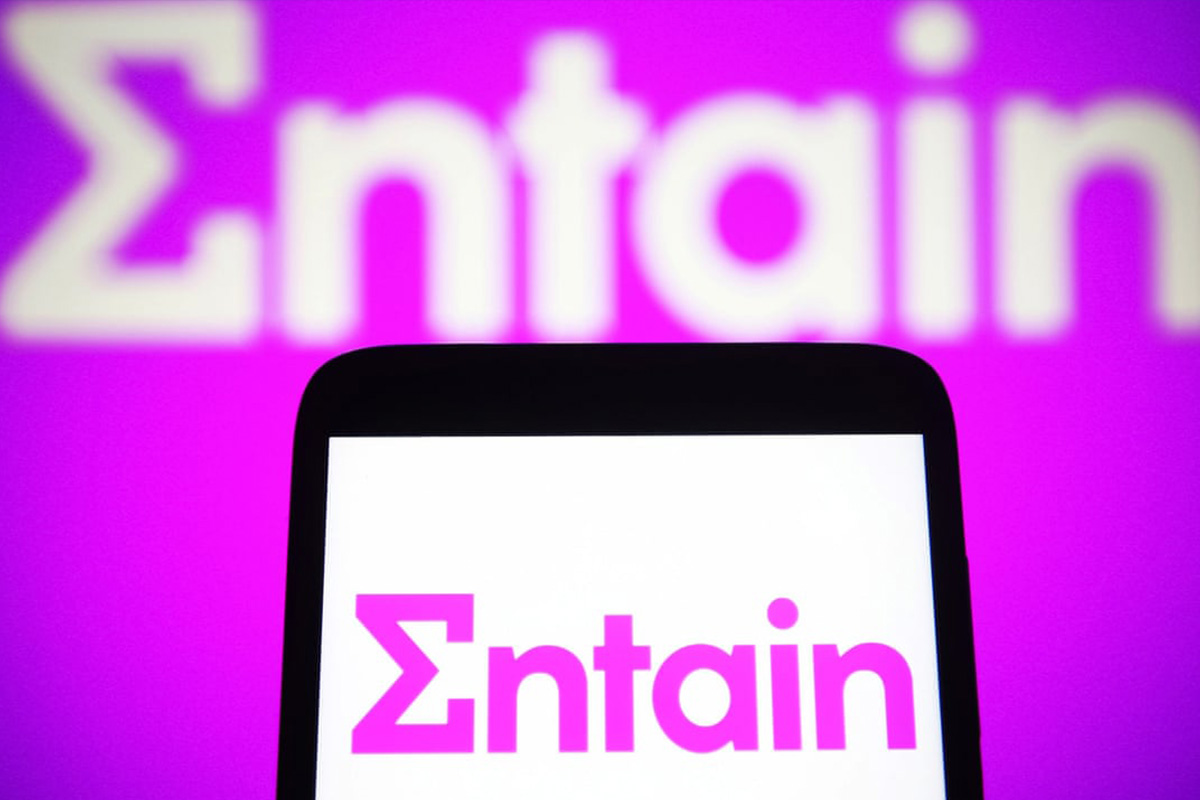 Reading Time:
< 1
minute
British betting firm Entain Plc has allegedly made a $1bn buy-out offer for Estonian operator Olympic Entertainment Group (OEG).
Citing anonymous sources, Bloomberg reported that Entain is looking to acquire the company's online business, OlyBet, alongside its operations in Lithuania and Croatia. The deal would also include an option to buy Olympic's outstanding business in early 2023 based on its performance.
OEG operates approximately 100 casinos across Europe, the majority of which are located in the three Baltic states of Estonia, Latvia and Lithuania, and its acquisition would see the British betting firm become the region's market leader. However, neither company has so far issued a statement regarding the rumoured takeover.
If the sale goes through, it will build on Entain's acquisition of Enlabs AB. The €370m purchase brought the Swedish iGaming company's Optibet brand — OEG's chief rival in the online gambling space — under the umbrella of Entain. At the time, the company claimed Enlabs' acquisition was in line with its expansion into new markets.
Making the acquisition even more likely is the current position of OEG's owner, London-based private equity firm Novalpina Capital. The company bought OEG for €300m in 2018, but the firm has been rocked by recent developments.
CT Interactive Enters Lithuanian Market with TOPsport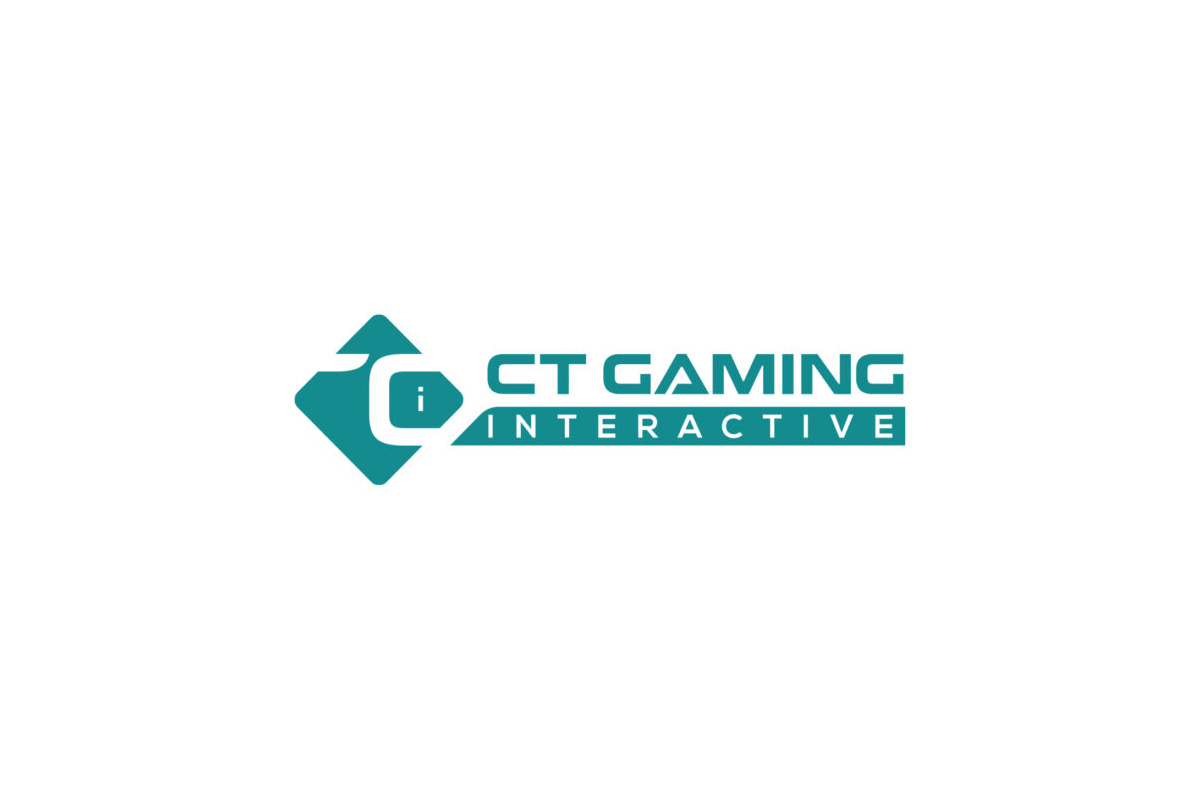 Reading Time:
< 1
minute
CT Interactive is about to debut in Lithuania after striking a deal that will see its games live at the TOPsport operator.
"The agreement will expand our reach and strengthen our stronghold in the regulated European markets," Lachezar Petrov, CEO at CT Interactive, said.
A carefully selected game list from the company's portfolio that will appeal to players in the specific market will soon be available.
"We have included bestsellers like 40 Treasures, Lucky Clover and Duck Of Luck along with many other titles that TOPsport players will enjoy and come back for more," Milena Tsankarska, business development manager at CT Interactive, said.
A first of its kind for CT Interactive in the Lithuanian market, this collaboration sees the provider's first steps in the Baltic country. The supplier's games are already available in Latvia and Estonia.
"It is great to see our efforts to expand market share pay off with a new partner and new market entry. We value our relationship and co-operation with our new partner. We have high expectations for the market and couldn't find a better operator to enter the market with," Petrov said.
"It is a great pleasure to start working together with CT Interactive," Gintaras Staniulis, CEO of TOPsport, said.
"We believe that a more diverse portfolio will help everyone to find for what they are looking for. We are familiar with CT Interactive content and hope that our clients will like it. We are excited to expand our TOPsport casino family with CT Interactive."
BF Games adds top-performing titles to Betsson Group brands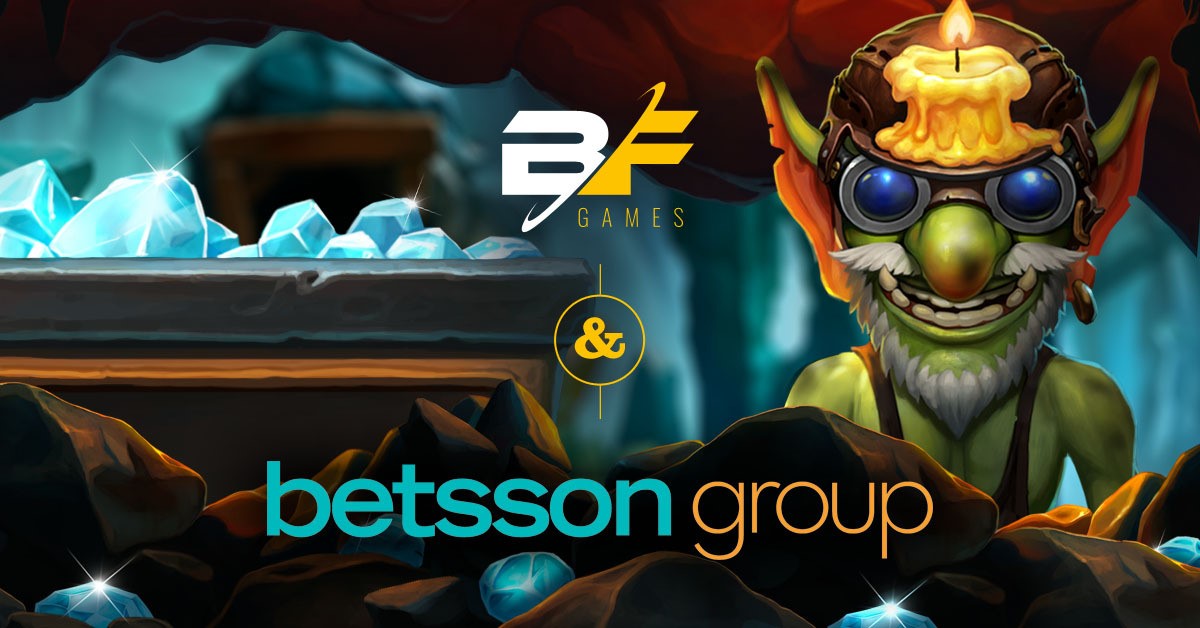 Reading Time:
< 1
minute
Creative development studio BF Games has launched its top-performing content across several Betsson Group brands.
A selection of the supplier's titles is now live with the leading operator's brands, including Betsafe and CasinoEuro, with the partnership stretching over numerous jurisdictions such as Latvia and Estonia.
The available content includes fan-favourites such as Book of Gods, Stunning Hot 20 Deluxe Remastered, Book of Ming, Royal Crown and Book of Gates.
Betsson Group is one of the largest companies in online gaming in Europe and boasts an impressive customer base across its many brands.
BF Games' slot portfolio offers a diverse mix of classic fruit slots and more innovative content with immersive and engaging features.
The supplier has recently enhanced its footprint across numerous jurisdictions and was earlier this year awarded an ISO 27001 certification which will enable BF Games to enter additional markets such as Switzerland and Hungary.
Claudia Melcaru, Head of Business Development at BF Games, said: "This partnership with Betsson Group is a major step for us as we continue to focus on growing the reach of our content across brands and markets.
"Through this collaboration we will be able to introduce our top-performing games to a new audience and we are certain they will resonate well with Betsson Group's players."
Paul Malt, Head of Games at Betsson Group, said: "BF Games content offers great entertainment with proven mechanics and features that will be a great addition to our existing product offering."