NRT Partners with Strendus Sportsbook & Online Casino; NRT's OfferCraft Software Increases Click-Throughs by 490%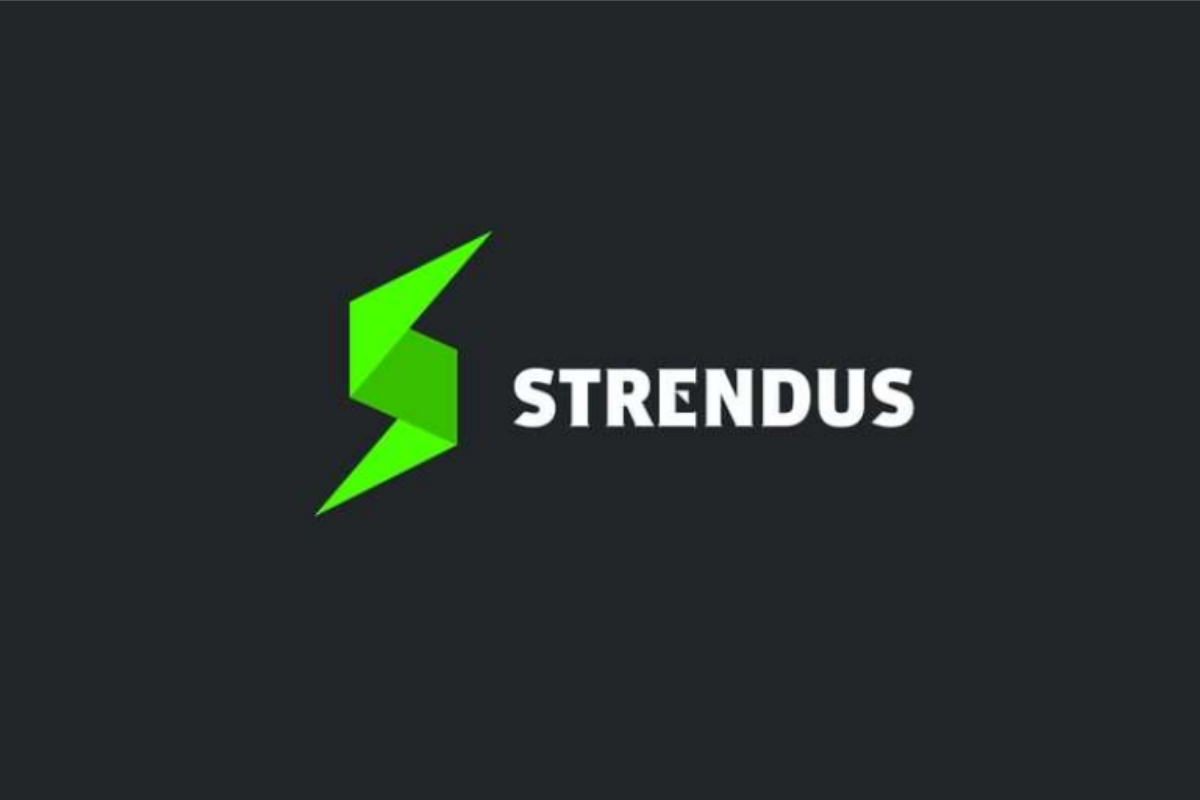 Reading Time:
2
minutes
Strendus Uses the OfferCraft Gamification Engine to Make Its Emails to Customers Far More Engaging
Strendus, a leading Mexican online casino and sportsbook, and NRT, one of the largest FinTech and information-enabling technology companies in the gaming industry, recently signed a partnership deal that has resulted in triple-digit customer engagement improvements for Strendus.
Part of the Logrand Entertainment Group in Mexico, Strendus sought to deploy new marketing and engagement strategies to reward their players in exciting ways and drive additional revenue. To do that, the company turned to NRT, which acquired the award-winning OfferCraft engagement platform in early 2018.
NRT's OfferCraft gamification engine allows gaming, hospitality and entertainment operators to incorporate skill-based and chance-based gaming experiences into their emails, social media, advertising and other marketing channels. These include things like digital trivia games, pick-a-winner games, soccer games, scratch games and more. The software also incorporates interactive rewards that can be swapped or changed even after being distributed.
Cecilia Murillo, Marketing Manager at Strendus, explained that with so many options in the market, it can be challenging to keep registered players loyal to one brand. "We liked how NRT's team analyzed the customer psychology behind engagement, and we liked their track record of building successful engagement campaigns for other operators. They actually created different personalized games that closely matched preferences across our large and diverse set of customers. The results were excellent."
Strendus ran multiple A/B tests to observe the impact of incorporating the gamified incentives versus their standard incentives. The OfferCraft-powered campaigns continually outperformed the traditional initiatives by wide margins.
"One of the toughest-to-reach audiences are customers who have stopped visiting and interacting with us," said Murillo. "So one of our first OfferCraft campaigns was aimed at this audience. We were able to increase the click-through rate from 11% to 54% — a 490% improvement. Once we saw many of our inactive customers coming back and playing again on our website, we began adding gamification to many more of our other campaigns."
NRT's President, Michael Dominelli, said: "We work hard to build tools that deliver powerful business results, so it's wonderful to see how successfully the Strendus team has been deploying our OfferCraft solutions. We're looking forward to bringing these experiences to many more players in the future."
For more information on NRT's OfferCraft platform, please visit: https://www.nrttech.com/products/offercraft/
SOURCE NRT Technology
Link King Achieves Success in Latin America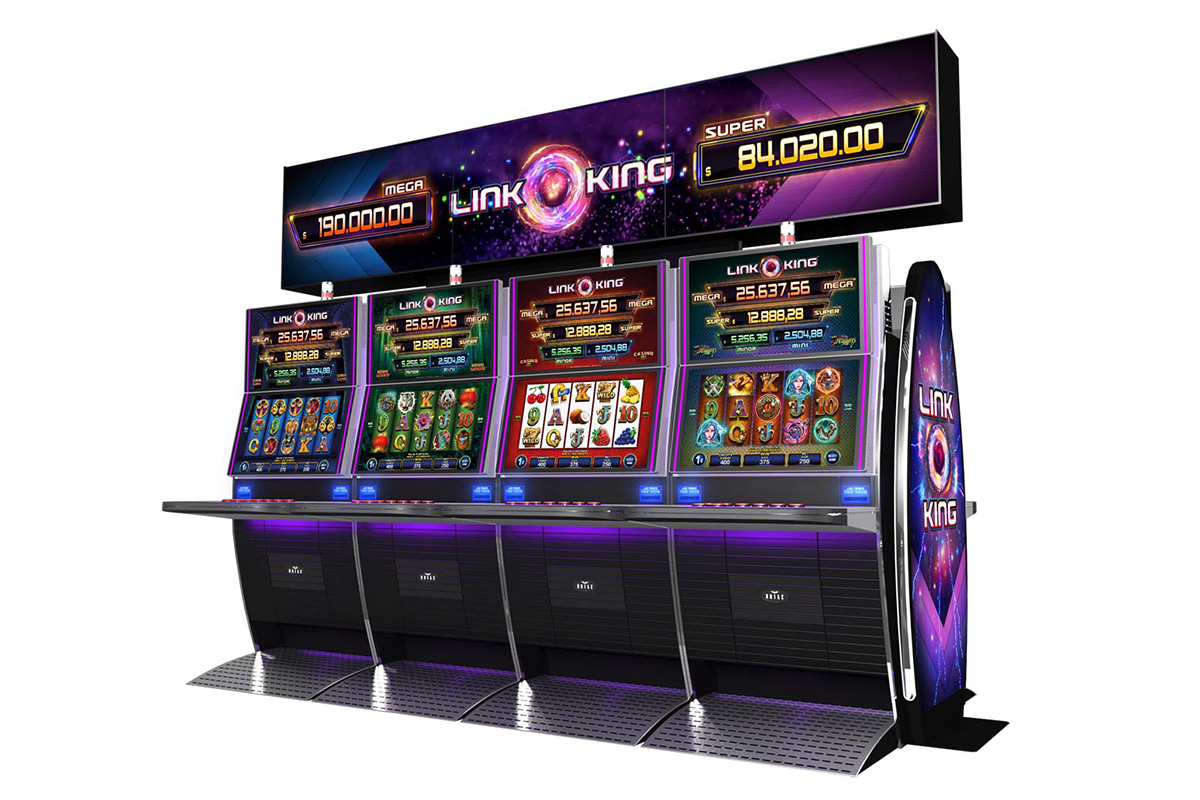 Reading Time:
1
minute
LINK KING, the star product of Bryke video slots, has achieved great success in Latin America. LINK KING is now available in the Crown casinos also. Thus, the Crown Cali, Crown Unicentro, Crown San Rafael and Crown Platinum Casinos have joined the trend in gaming that attracts players from all over the world.
"LINK KING has had a great reception among the players, who highlight their great entertainment, the visual details, the spectacular sound, the bonus and the features of the games. We are delighted to incorporate the flagship product in our casinos, which undoubtedly improves the gaming experience of our customers," the members of the Codere operative team stated.
"LINK KING is an exceptional product that brings joy to players and operators. This is evident in the player's reactions like the ones we see happening every time LINK KING arrives at a new Casino around the world, and operators because they see that the performance figures of their casinos exceed expectations. I want to thank Codere who has known how to recognize and bet on us to include it in the gaming offer of their Casinos," Alejandra Burato, regional director of Zitro for Latin America said.
"This is one more step towards the strategy of expansion of the company in Colombia. With the Bryke games already tested successfully, we are ready to further increase the presence of Zitro in the region," Ysrael Ampuero, commercial manager of Zitro for Colombia said.
QTech Games enhances portfolio with Patagonia content to boost global expansion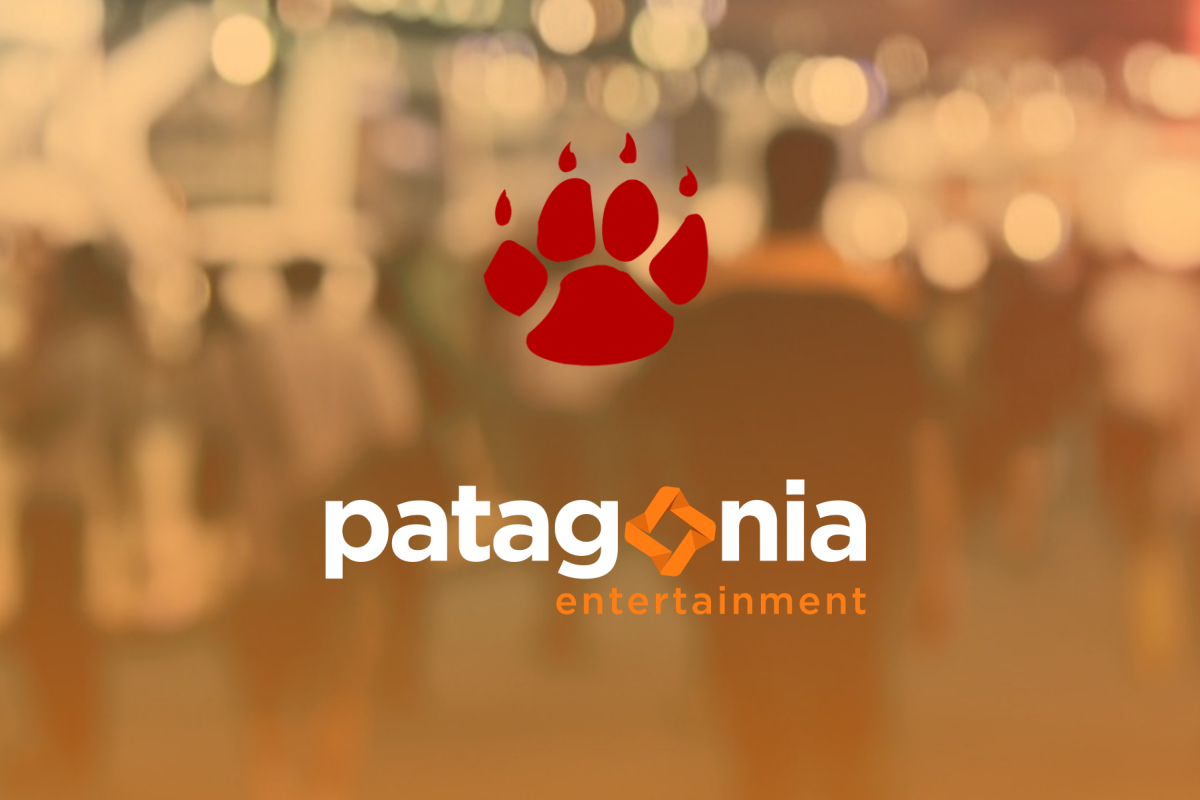 Reading Time:
2
minutes
Leading distributor harnesses the video content of rising LatAm star
QTech Games, already the number-one games distributor in Asia, has now bolstered its position near the forefront of the LatAm market after partnering with Patagonia Entertainment.
This deal with one of LatAm's leading iGaming stars delivers the next generation of flexible gaming solutions via QTech's pioneering platform and distribution model.
The new reciprocal deal also means worldwide operators powered by the QTech Games platform will now enjoy access to a stunning range of titles from Patagonia's full catalogue of content which features a wide variety of immersive video content, including bingo, casino and board games.
As part of the agreement, the blockbuster Pachinko series is being integrated for QTech partners, alongside titles such as Candy Bingo and Super Zodiac Bingo. These games offer engaging and exciting gameplay across desktop and mobile, but also now connect to retail estates via QTech's omnichannel platform.
QTech Games boasts the broadest gaming portfolio around, localized for any region, with native mobile apps, powerful reporting and marketing tools, and 24/7 local-language support. What's more, it's all accessible to operators via the quickest integration on the market.
Staffan Cnattingius, QTech Games' CCO, said: "We're thrilled to have integrated Patagonia's portfolio on to our pioneering platform, and the combined power of this content will deliver a welcome shot in the arm for our global operator partners. Patagonia provides another salient content differentiator for QTech Games as we continue our expansion into both established and newly-regulating markets."
Victor Arias, Patagonia Entertainment's Global Business Development Manager, added: "This new alliance with the leading games distributor in Asia allows us to widen our influence with confidence across new territories. We look forward to nurturing this exciting partnership over the years to come."
About QTech:
QTech is the one of the world's fastest-growing games distributors. Its mission is to find the best online (RNG) games in the world and distribute them to a burgeoning portfolio of global operators. Mobile games provide the central focus of the company, which is premised on a fully-owned and customised technical platform that affords games providers and operators the fastest, most effortless integration on the market. QTech boasts the broadest gaming portfolio around, localized and focused on LatAm regions including Mexico, Brazil, Peru, Bolivia and Argentina, with native mobile apps, powerful reporting and marketing tools, alongside 24/7 local-language support. Our goal is to become the largest provider of digital gaming entertainment in emerging markets.
About Patagonia Entertainment:
Patagonia Entertainment is an omni-channel iGaming platform servicing both new and established online and land-based operators. Its leading game aggregating platform (GAP) is available in Latam and increasingly around the globe. The company began life in Video Bingo game development and is still renowned for creating the most innovative titles on the market. Video Bingo is a hybrid between Bingo and Slot games. The company is one of the most popular technology developers in the Latin American market and is rapidly growing into other markets. The platform, technology and entire games portfolio is lab-certified for Colombia, Mexico, Asia and Europe will be coming soon. More information about Patagonia Entertainment can be found at www.patagonia-e.com.
Allied Esports Enters Latin American Market with TV Azteca for Debut of Live Original Event NATION VS NATION™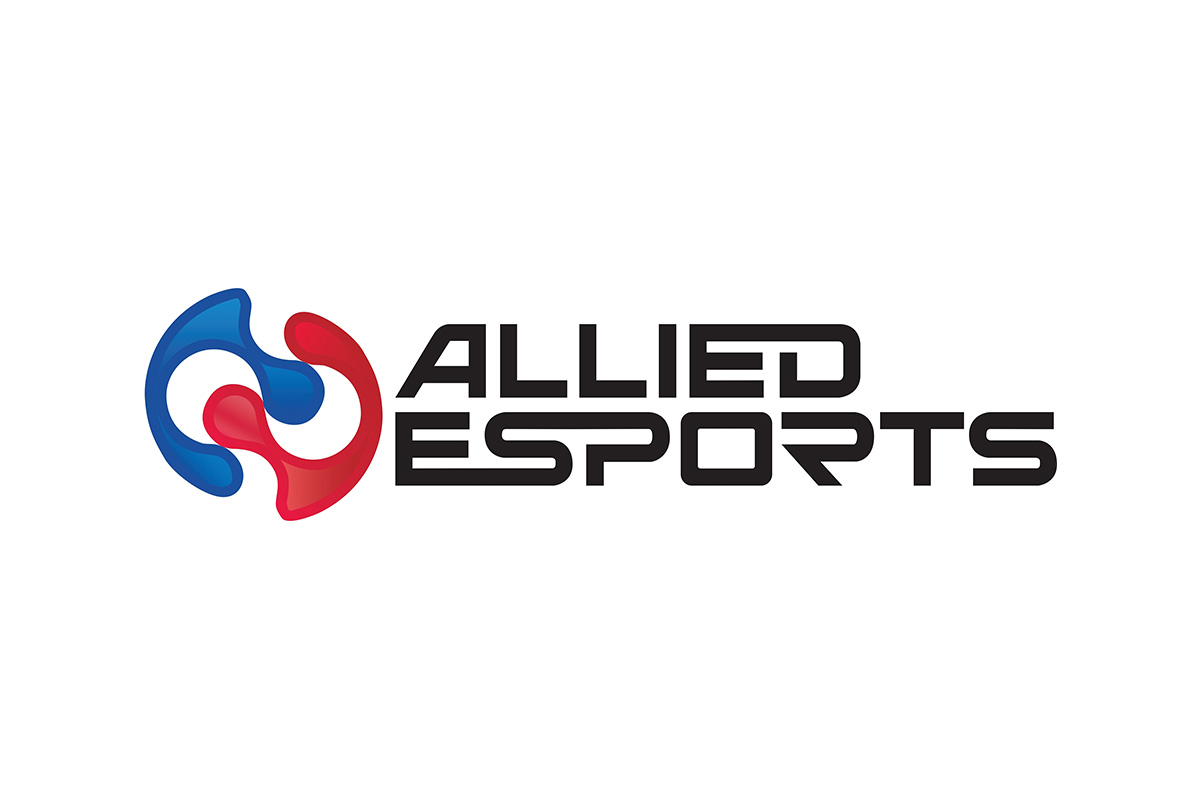 Reading Time:
3
minutes
TV Azteca to Launch Azteca Gaming Platform and Partner with Allied Esports for Strategic Esports Development in Latin America
Allied Esports announced its first product launch as part of a strategic alliance and exclusive agreement signed this year with TV Azteca, a Grupo Salinas company and the top sports network in Mexico, to create and deliver live esports experiences and esports-related content for the Mexico market and throughout LatAm.
Titled NATION VS NATION™, Allied Esports' first event and broadcast production in Latin America will feature a squad of four U.S. players as they battle a Mexican team of 40 total players, including featured and celebrity squads and 32 fan participants, in PLAYERUNKNOWN'S BATTLEGROUNDS with the inaugural NATION VS NATION trophy and cash prizes on the line.
"Latin America represents a massive and transformative opportunity for Allied Esports," said Frank Ng, co-CEO of Ourgame Holdings International, owner of Allied Esports. "By combining our live events experience with TV Azteca's unequalled reach as the number one sports network in Mexico, this crucial esports ecology partnership will be a major driver in building out the offline-online environment at the core of Allied Esports' global strategy."
The global debut of NATION VS NATION will also usher in TV Azteca's latest platform, Azteca Gaming, joining the company's leading news, sports and entertainment content across digital assets and more than 40 local broadcast and regional free-to-air stations reaching over 95 percent of the Mexican market. The event and broadcast will launch a new era in mass media esports content in the region.
"The transformation process of TV Azteca, to bring the best television, has led to set an eye in new markets, towards an audience that consumes esports," said Benjamín Salinas, CEO of TV Azteca. "Sports are part of our strength, and now with esports, we find a way to connect with a growing market in Mexico."
Led by captain Johnathan "Fatal1ty" Wendel, one of most accomplished professional gamers in history and an inaugural member of the International Video Game Hall of Fame, the U.S. NATION VS NATION team will also include: professional gamer and streamer, Avori; professional player for Ghost Gaming and winner of the PGL-PUBG Spring Invitational 2018, Miccoy; and Ghost Gaming's soon-to-be professional player, Vegas.
Team Mexico will be led by a featured squad of professional players and streamers – Alberto "QUERETAROCK" Oceguera, Nicol "NicolSteel" Toriz, Anthony "TMX5" Fernández and Isaac "Clumzy" Ramíres – as well as a number of surprise celebrities and guests.
The remaining Mexican team will be formed through two rounds of qualifying earlier in the day. Each qualifying heat will include two games in which players will be ranked by a point system based on kills and finish. The top 32 players will move on to the finals where they will join the featured and celebrity squads and compete against the U.S. team in a best-of-three competition.
Team USA will be designated as the winner of each game if they are the last squad standing, while a Team Mexico win will occur if the U.S. squad is eliminated. The first team to reach two wins will take home the inaugural NATION VS NATION trophy.
NATION VS NATION will air on TV Azteca platforms starting at 6 p.m. local time. The event will also be live streamed on TV Azteca's digital properties. Allied Esports will offer a live English simulcast of the stream on twitch.tv/AlliedEsports.
This announcement follows news from March 2019 in which TV Azteca and the World Poker Tour® agreed to bring WPT's poker content library, premier poker events and the development of social poker and exclusively customized gaming products to a growing Latin America audience.
As previously announced, Allied Esports and its sister company, the World Poker Tour, both currently owned by Ourgame Holdings International, will be acquired, subject to shareholder and regulatory approval and the satisfaction of other conditions to closing, by Black Ridge Acquisition Corp., to form Allied Esports Entertainment.
For additional information about NATION VS NATION and other Allied Esports initiatives, follow @AlliedEsports and visit AlliedEsports.gg.