GVC Calls for Complete Ban on UK Gambling Advertising and announces New Wave of Safer Gambling Initiatives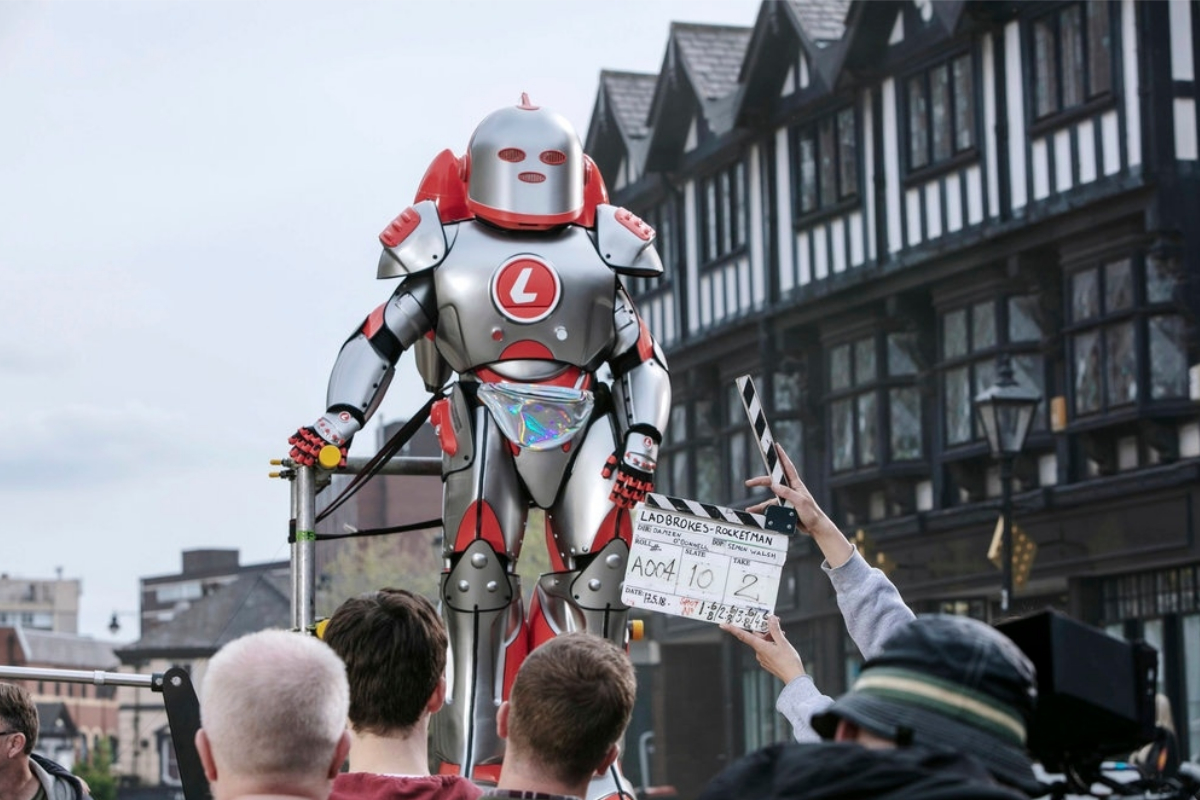 Reading Time:
2
minutes
GVC Calls for Complete Ban on UK Gambling Advertising and Announces New Wave of Safer Gambling Initiatives
GVC Holdings PLC , the global sports-betting and gaming group and owner of Ladbrokes and Coral, has called for an end to all UK sports-betting broadcast advertising, at any time of the day, on live and repeated sporting events (exempting horseracing). Under GVC's proposals advertising specifically promoting responsible gambling and safer gambling campaigns would be permitted, but strictly limited to one advertisement per commercial break.
The call goes far further than the forthcoming pre-watershed, whistle-to-whistle advertising ban which is set to be introduced at the start of the 2019-20 football season in August. While GVC helped to bring about the new restrictions, the Company believes they do not go far enough, and is therefore calling on its industry peers to join it in helping to revolutionise the marketing of gambling brands.
In addition to the call for a broadcast advertising ban, the Group is also announcing further initiatives, as part of its Changing for the Bettor safer gambling campaign to tackle the issue of gambling related harm head-on. These include:
Shirt sponsorship and perimeter advert ban – GVC has committed to unilaterally ending all football shirt sponsorship deals with UK teams and banning perimeter board advertising at football grounds, to allow sporting fans to watch their favourite teams without seeing any incentives to bet. The Company calls on its industry peers and UK football governing bodies to support this move and take action in this area.
Increased investment in RET – Having been the first and only operator to commit to doubling spending on RET (Research, Education and Treatment) to 0.2% of UK gross gambling revenue in 2019, GVC has committed to raising this to 1% by 2022 – ten times the current minimum requirement.
Treatment centres – GVC is establishing a new independent trust with the aim of making charitable contributions to fund treatment of problem gambling. The Leon House centre in Manchester has been identified as the first preferred recipient.
Safer gambling software – To help those customers that are struggling with their gambling, we will offer the GamBan software, free to any individual who is showing signs of problematic play.
Commenting on the new proposals, GVC's CEO, Kenny Alexander said:
"Whilst the vast majority of our customers enjoy our products responsibly, it is high time that the industry did more to protect its customers from potential harm. As the UK's largest gambling company, and owner of Ladbrokes and Coral, we at GVC are doing exactly that. I call on our industry peers to help us bring about an end to broadcast advertising which promotes sports-betting in the UK no matter the time of day."
"Increasing investment in research, education and treatment ten-fold by 2022, funding treatment centres and using technology to intervene before a problem develops, alongside our existing behavioural analytics, brings to life our commitment to be the most trusted and enjoyable betting operator in the world."
"The industry should and can do more to protect the vulnerable, and today's announcement demonstrates GVC's commitment to delivering on that."
NSoft ́s Keno at Olimp ́s bet shops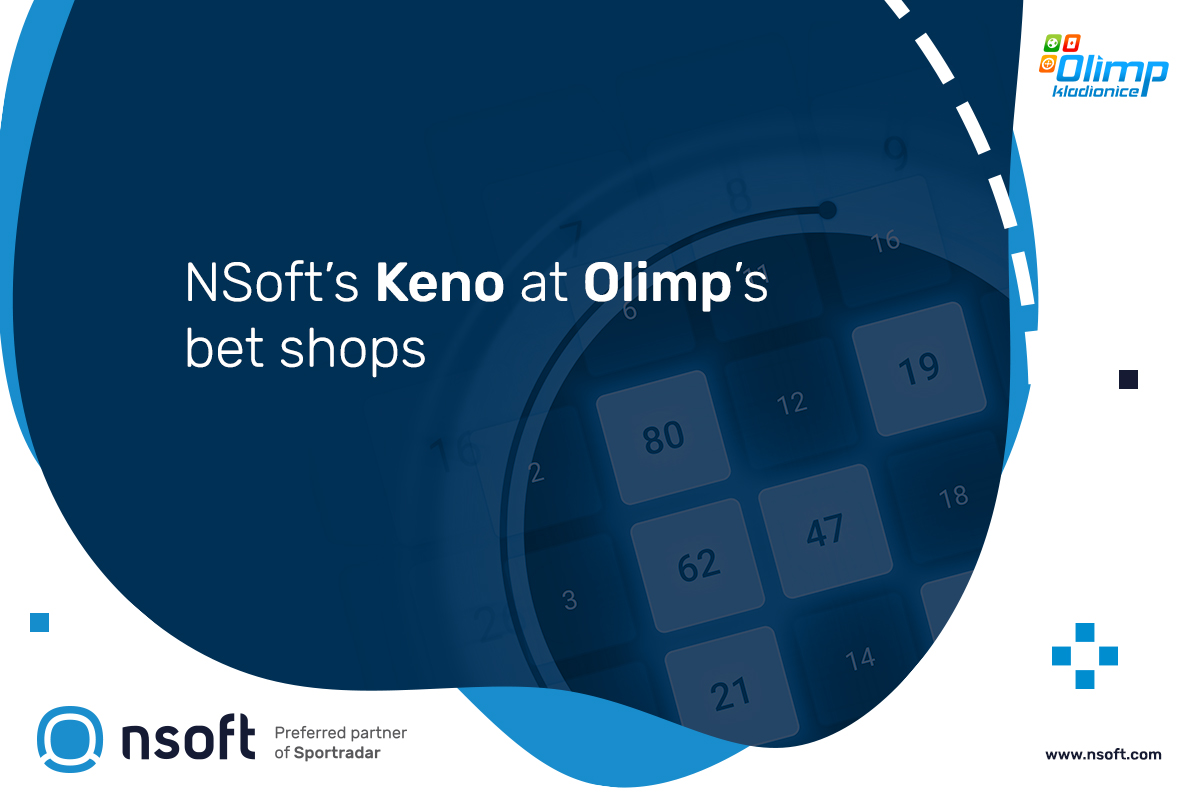 Reading Time:
2
minutes
Serbian betting operator Olimp has introduced virtual draw based game Keno by NSoft into its retail offer. Olimp is NSoft's existing client and this release represents a continuation of the fruitful cooperation. For now, Olimp is using three NSoft products on two channels successively introducing new features and products. Besides the newly released Keno, players, clients of Olimp, can enjoy Live Betting MTS, Greyhound Races and very popular Lucky Six in the retail network and on the web.
Keno is a draw based game available on all channels (mobile, terminals, shops and web). It is one of the easiest games to play. The simplicity is Keno ́s greatest asset. Being well known to the market, Keno guarantees smooth user adoption and fast return on investment. The paytables are also easy to customize upon clients ́ preferences and Keno is easily integrated with the Advanced Jackpot System.
Besides Lucky Six, Keno is the most chosen by betting operators when it comes to virtual draw-based games to be offered to the players.
Find out more on NSoft ́s offer – let us meet in Bucharest, Romania at Entertainment Arena Expo 2019, from September 3-5 2019 at stand no 523 – Book a meeting.
About NSoft:
NSoft is an award-winning internationally recognized software solutions provider for the gaming and betting industry. The company has more than 200 employees and 100 companies as its customers, operating in 35 countries. Its product portfolio includes turnkey solution for managing a betting business, retail and omnichannel solutions, virtual sports betting, sportsbook, and draw-based games.
Our unique approach to customers and creative software solutions positioned us as one of the top providers of innovative products for the gaming industry. We understand that strong and long-term partnerships are essential for further development, so we joined forces with the world's leading sports data provider – Sportradar.
It is NSoft's mission to provide bet shop owners with a powerful and visually appealing platform, amazing virtual games, and data-packed sportsbook, and help them grow their business.
1ClickGames figured how to replace human labour with innovative ATM and POS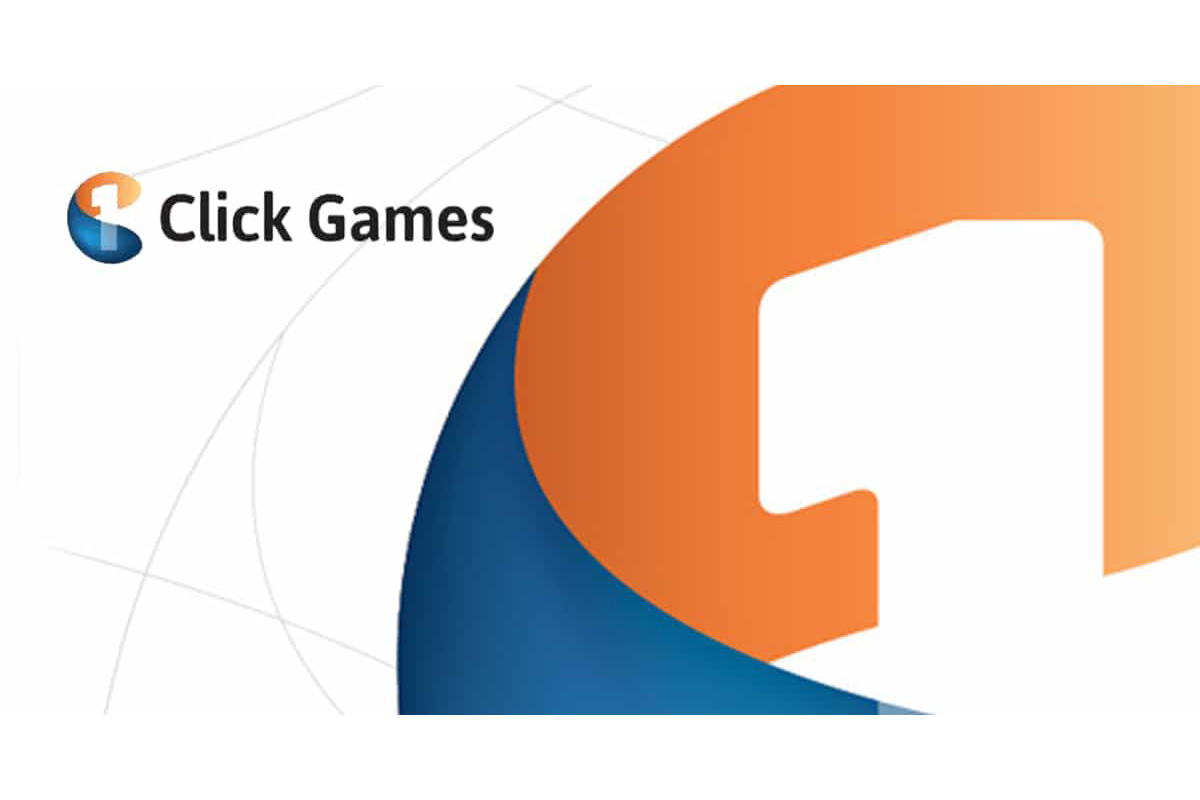 Reading Time:
1
minute
1ClickGames has created a business solution that will satisfy both clients and customer needs. The main goal of each gaming business whether land-based or online is to reduce costs and make most processes automated. Less human labor, more machine, this is the credo of 1ClickGames innovational products for retail business.
1ClickGames is happy to announce the updated mobile POS terminal and Interactive Lottery Terminal/ATM.   Mobile POS (point of sale) – is an Android-based retailer terminal, which can operate anytime and anywhere, and is loaded with all the necessary cashier functions. The device has a touch screen, printing module, and a new Android system. Terminal supports a full range of lottery games and sports bets; which all can be adapted to the market you operate in to satisfy your customers' needs.
The Interactive Lottery Terminal/ATM is a self-services machine, that provides multiple intuitive modern technologies to significantly increase engagement with a customer. It provides cashless payments, lottery ticket purchase, payout of winning ticket or exchange. The ATM is available in English, Spanish, German, French, Italian and additional languages.
Maxim Terehovich, 1ClickGames CEO: Technology does not stand still and we keep pace with the times. We constantly monitor customer needs, problems or desires, creating products that will start working from the first-time client will turn it on. Our company understands the importance of making gaming portative, providing services in the regions with bad infrastructure or low internet accessibility. The POS and ATM are great solutions for companies that want to automate some of their selling processes and reduce expenses on employees.
Betradar client Betfred teams up with La Liga's RCD Mallorca as main club partner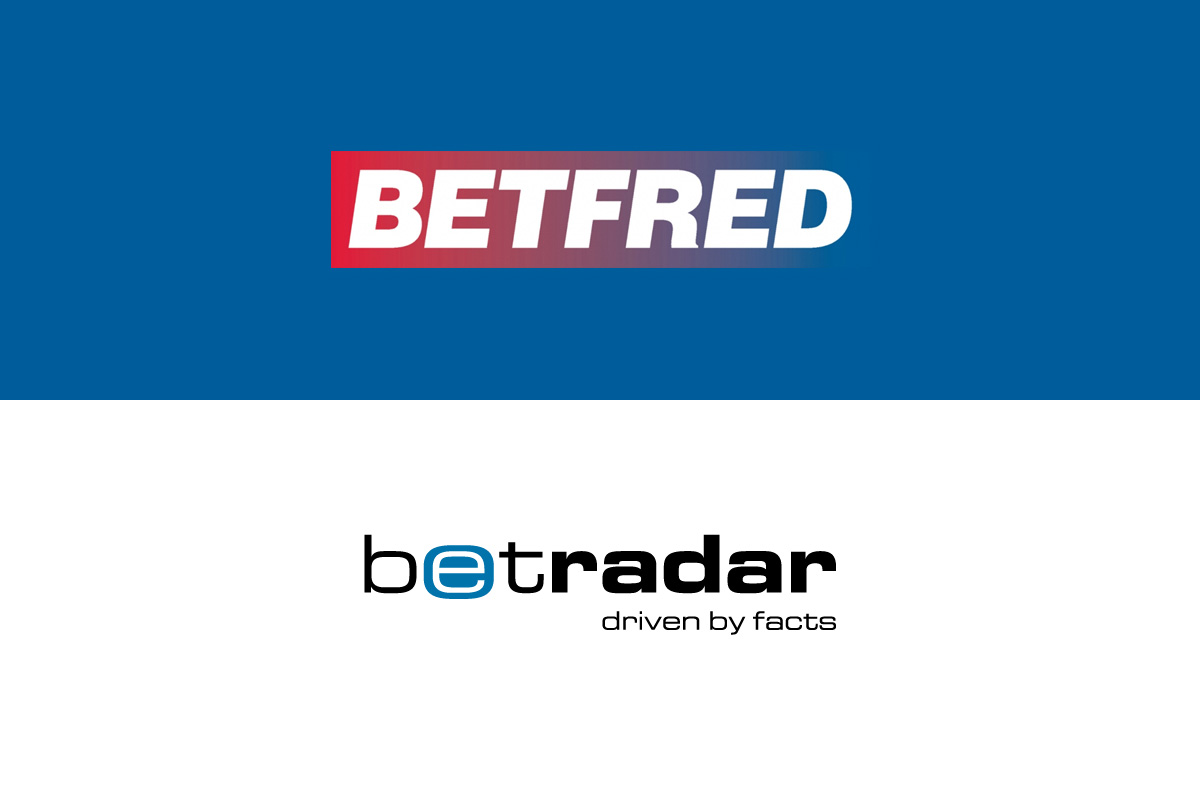 Reading Time:
2
minutes
Betfred – a client of Betradar, the world's leading provider of sports and betting-related data services – is marking its launch in the Spanish market by agreeing the main sponsorship package with La Liga club RCD Mallorca.
As primary club partner, Betfred benefits from front-of-shirt exposure, the main presence at Los Bermellones' Estadi de Son Moix and access to a tailored package of rights featuring digital activation opportunities to engage with football fans across the country.
The United Kingdom-based bookmaker has been established for over 50 years and currently operates over 1600 retail outlets and enjoys a burgeoning online and mobile presence. Betfred has recently been granted a license to operate in Spain and the Mallorca deal coincides with the granting of this license.
Copa del Rey winners in 2003, RCD Mallorca boast a rich history in Spanish football and count four-time African Player of the Year Samuel Eto'o and Real Madrid star Marco Asensio among their former players. Following their promotion from the Segunda Division via the play-offs in June, the club marked their return to the top flight with a 2-1 win against Eibar on Saturday.
Fred Done, boss of Betfred said: "The agreement with RCD Mallorca is the first partnership we have made outside of the United Kingdom. The deal to be the principal partner of the Spanish Club is one we believe will assist our planned expansion both in Spain and internationally. I'm delighted with the agreement and I feel that we are joining a club that continues to grow and look forward to being part of an exciting season ahead."
Maheta Molango, CEO of RCD Mallorca, said: "We are thrilled to have Betfred utilise RCD Mallorca as a vehicle to achieve its strategy of international expansion. In addition to this, we recognise our goals and this is also a strategic partnership for RCD Mallorca within an important context of the British, Spanish and international markets."
The deal was facilitated by Sportradar's holistic marketing solution ad:s, which capitalises on the company's unique position at the intersection of the sports and betting industries to deliver tailormade marketing proposals that help bookmakers stand out from the crowd.
Hampus Lofkvist, Sportradar's Director, Global Sponsorship, said: "We congratulate Betfred on their official partnership with RCD Mallorca, adding to their long history of sports sponsorship. It was fantastic to see the club's return to La Liga this weekend, with three points the perfect way to mark Betfred's launch in the Spanish market."
The partnership is the latest agreement to have been enabled by Sportradar ad:s, with Brazilian clubs Bahia, Botafogo, Cruzeiro and Santos gaining Casa de Apostas as their betting sponsor while Interwetten teamed up with Spanish side Real Sporting de Gijón as principal club partner.