Latin America: everything to play for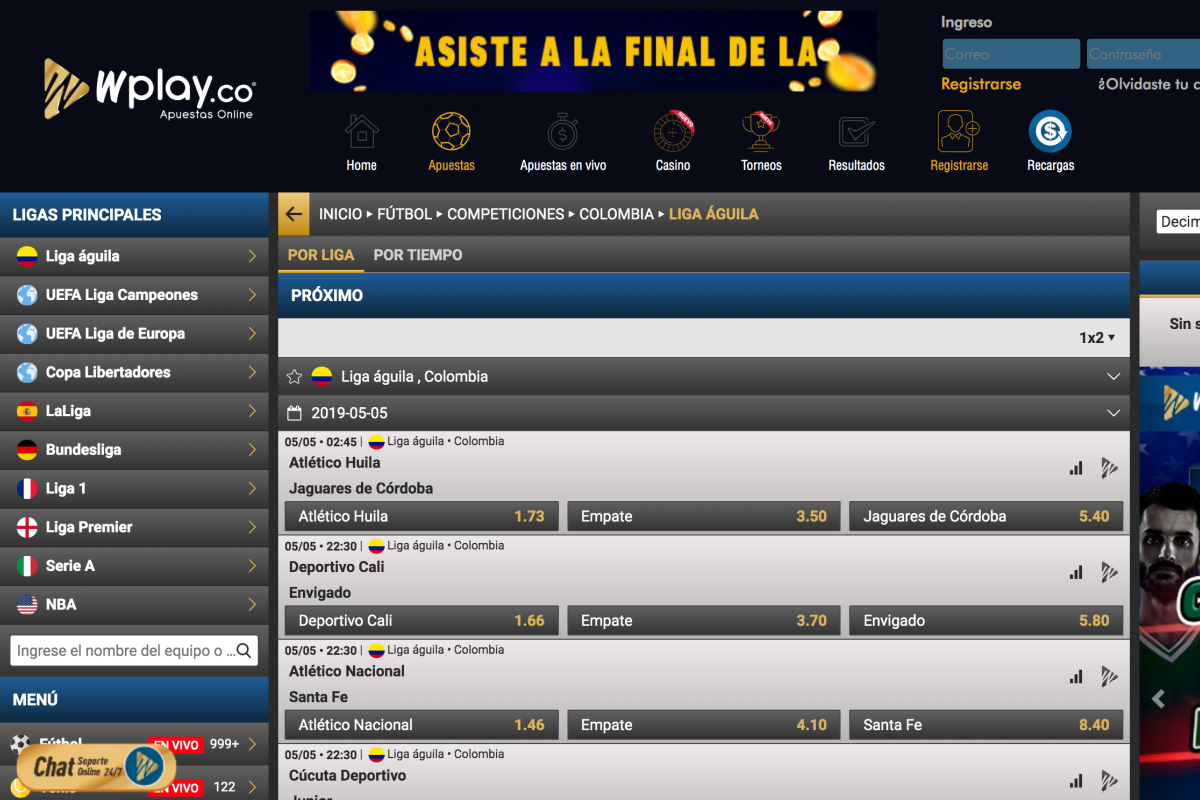 Reading Time:
2
minutes
Although much of the industry's focus is on North America at the moment, recent developments in South America mean the southern continent of the Americas is turning just as many heads.
With an enormous population of more than 600 million and a strong sporting culture, Latin America is an enticing prospect for sports betting operators looking to enter new markets.
Interest in the region has increased significantly since Brazil's government began the process of developing regulations for sports betting last year. The recent introduction of online gambling legislation in the province of Buenos Aires in Argentina is also being viewed as encouraging by many.
"Latin America is a huge market with great potential," says .
But this part of the world is not without its challenges. While countries such as Brazil and Argentina are well known for their love of football and there's a strong tradition of gambling among their populations, the lack of regulation has held back many online operators.
Difficulty accessing financial services and appropriate payment methods has proven another challenge, particularly as many countries in the region have low levels of financial inclusion.
The Colombian blueprint
However, the development of the online market in Colombia is proving the region has real potential. Since regulating the market in 2016, the country has attracted 17 licensees and its regulatory system is being viewed by many as a blueprint for other Latin American countries.
Altenar has been active in the Colombian market since day one, having launched a fully managed sports betting solution for the country's first licensed sportsbook, Wplay. The operator remains the market leader in Colombia, with about 50% of the market.
Stranomitis says Wplay's success is largely due to the focus on localisation. "While other providers tried to introduce European methods into Colombia, Altenar listened to local voices and designed a sportsbook for Wplay."
He says operators must not only differentiate their offerings in Latin America from the products they provide in other regions, but they must also pay attention to differences within the region itself.
While Altenar is also active in Mexico via its partnership with Playdoit, Stranomitis says developing products suitable for the two markets wasn't simply a matter of looking at what worked in one and transferring it to the other.
"Despite some people's belief, Colombia is a completely different market from Mexico and this is the big lesson Altenar has learned when it comes to Latin America.
"This is something successful operators in any Latin American country must bear in mind as they try to enter others."
But while the differences between countries pose challenges, they are certainly not insurmountable, says Stranomitis. Indeed, Altenar is already preparing to expand its footprint further across the region.
"At the moment we are evaluating Peru and Argentina, as possibly those are the countries where operators may soon be able to secure an appropriate licence. Then obviously there is the 'big bet' of Brazil, which is a hugely promising country although we are still waiting for the government to deliver the new law.
"Last but not least, we are keeping an eye on the Caribbean islands, as we think there could be value there that not many can see at the moment."
Coljuegos Approves eCOGRA as Independent Testing Laboratory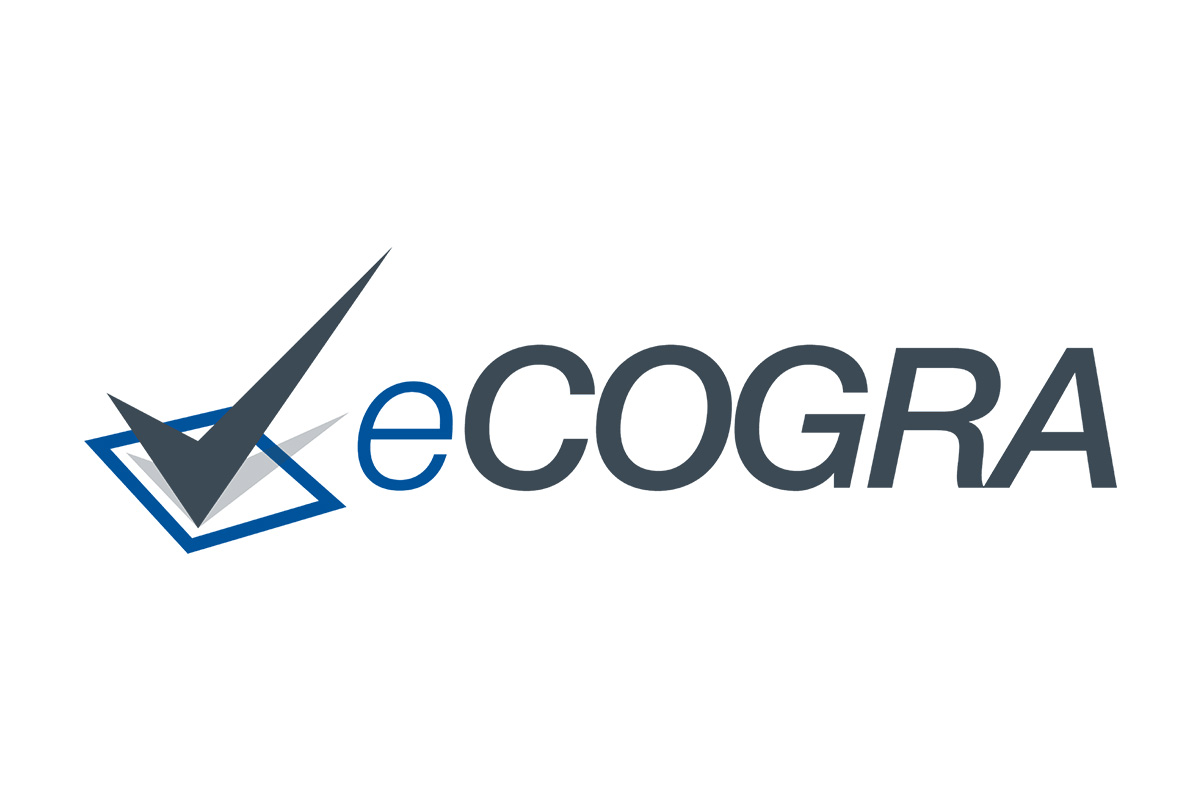 Reading Time:
1
minute
Coljuegos, the online gambling regulator in Colombia, has approved eCOGRA as an independent testing laboratory. This follows the recent approval from IPLyC, which enables eCOGRA to test and certify online platforms and games.
Shaun McCallaghan, chief executive at eCOGRA, said that it was the end product of close liaison and hard work by his staff and the licensing authorities, achieved after a stringent review of the eCOGRA systems and professional capabilities by Coljuegos and the IPLyC.
"Latin America is increasingly becoming an important strategic market to our clients as more countries in this region move to regulate and European markets start to mature," Shaun McCallaghan said.
"eCOGRA currently employs almost 100 highly qualified and fully trained employees who are focused on the online gambling compliance requirements of its clients. We continue to seek accreditation in licensing jurisdictions that are important to our clients to ensure that they are properly reviewed and appropriately certified in their target markets," he added.
Big game player: Betinvest engage lucrative LATAM sports betting market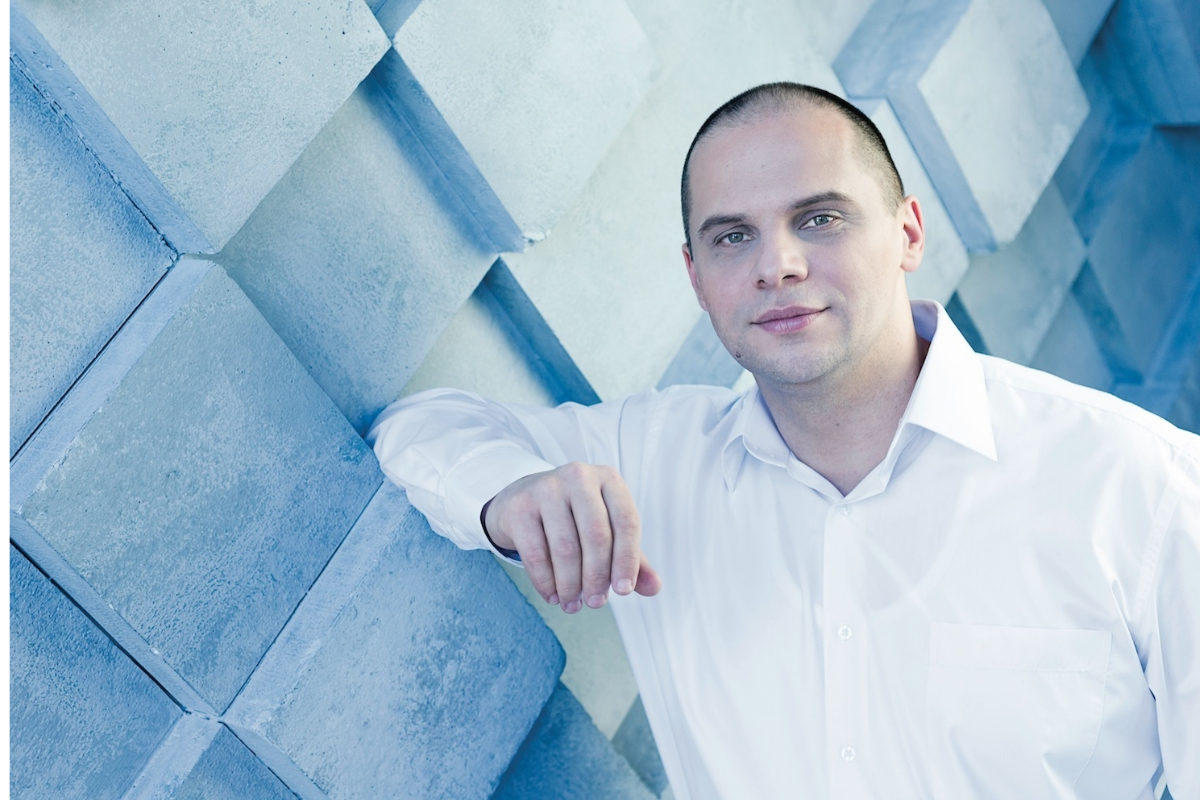 Reading Time:
4
minutes
After scouting out a whole host of opportunities on the rise in South America Betinvest's VP of Business Development Valentyn Kyrylenko explained that the solutions provider is catering its products to the specific requirements of the LATAM market.
In recent weeks you've attended both Juegos Miami and LIMA in Peru, what makes Latin America and the Caribbean so exciting for you at this time?
Yes, we've attended a lot of industry events recently. We also exhibited at the Brazilian Gaming Congress, which took place shortly after the Peru Gaming Show in June, and we visited FADJA in Colombia earlier in the year. We've gathered a lot of useful information about the key features of the market at panel discussions and through face-to-face communication with local businesses and regulators. We firmly believe that there's a huge potential for the gambling industry in Latin American countries and that their governments have taken a positive step in regulating it. As a leading provider of sports betting solutions, we're obliged to keep abreast of and be active in the places and markets where the industry needs to be driven. That's why the LATAM region is not the only region we've got our eyes on, although it is a very important one. The market is huge and it has limitless potential for companies in the iGaming sector. It's only going to get bigger, better and more lucrative in the years to come, and that's good news all around. Sport is an important part of LATAM culture; people love to watch sports, and to cheer on and support their favourite teams by placing bets. At the moment, locals don't have particularly good or relevant industry experience so they need high-level sports betting products and must learn how to work with them. This is one of the upcoming tasks for European providers. In fact, if estimates are to be believed, Latin America could be more lucrative than all the regulated gambling markets in the United States for the foreseeable future.
Could you give an indication of the scale of Betinvest's initiatives in the region at this time?
We're still researching and exploring this region. We decided to visit these countries ourselves to participate in the biggest events, to network with partners, local operators and regulators, and to get industry insights. In accordance with the knowledge we now possess, we can tailor our plan for entering this market as a sports betting supplier and start new projects with our LATAM partners, but it's going to take time. Long term, we plan to open a Betinvest office in Brazil, the largest South American country, and continue to provide our products and solutions to local operators who'll be able to operate legally under the new legislation. In our opinion, Brazil is an excellent point of entry into the whole region.
When measuring players habits and regulatory red-tape, how different is it to working within Europe and do you feel you're still having to make a name for yourself in this emerging market?
People in this region live and breathe sport and, what's more, they love to bet. You can see this on the streets where almost everyone watches football matches on their mobile phones and glances through windows into houses where there's a match showing on TV. They're obsessed with sport, especially football. It's the favourite sport of almost all the men and roughly 50 percent of the women (these figures are not based on official statistics). If we look at the behaviour of Latin American players, we can see that people usually place bets with small stakes of around $5-10. It would be very unusual to see a stake as big as $1,000. We can see that their gaming style is quite different to that of European bettors and generally less advanced. Taking Peru as an example, having just a few markets and only around 4,000 events is sufficient. Another important point is that local players are more likely to trust you as an operator if you have physical betting shops as well as online services. This is not due to the quality of the internet connection – it's perfectly stable and having a mobile application is vital for every operator in order to meet their customers' needs. The reason is simply that people have more confidence in a company when they're used to seeing it in their local area. On average, the audience for gambling in Europe is younger than it is in South America. Some sports, including those that have a huge following in Europe, are practically non-existent in the LATAM region. Many will be surprised to hear about the passion for lotteries, as well as the rise in search traffic for sites that focus on games of chance. Regulators are very open and it's easy to find all the necessary information. Making a name for yourself is an important step when you enter any new market. It's something we do every time we exhibit or visit industry events and promote our sports betting products. We expect this market to show impressive growth. We're ready to invest in it and to help the region to develop experienced players and reliable operators.
With such an engaged player base in the region, how are you adapting your business model to ensure your pricing and infrastructure is both profitable and sustainable?
We plan to open a Betinvest office in this region and to supply our time-tested sports betting products and solutions. Our products are 100 percent compliant with LATAM market requirements. We'll be reconsidering our pricing for this region, since the offers we have for our European partners won't suit those in the LATAM market very well. They don't need as many events or markets in their Sportsbook, which means that we can reduce the price for them. We're also working on creating some special offers for our partners in Latin American countries.
EGT's Story of Success in Central America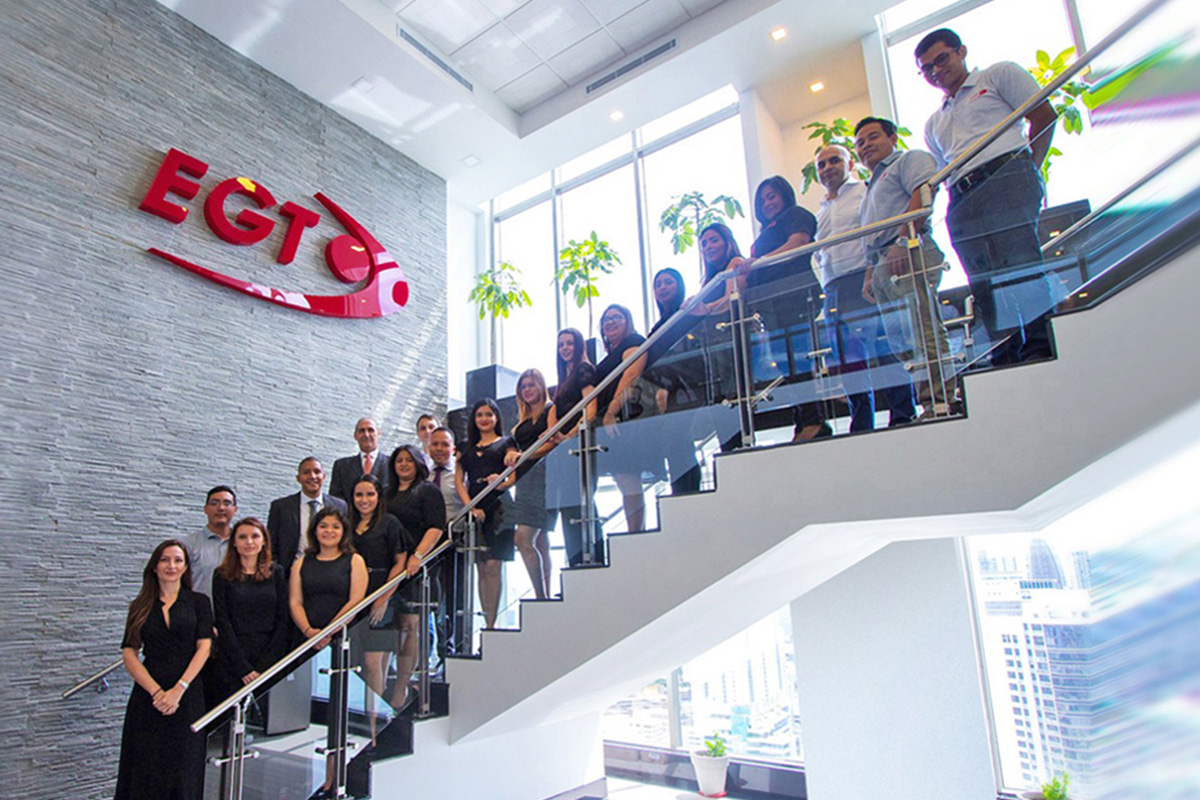 Reading Time:
2
minutes
EGT has become the key gaming supplier in Central and South America. The company opened offices in Panama, Mexico, Colombia, Peru and Argentina. Recently it got certified in Chile and is preparing to launch its specially created single game jackpot systems.
The company keeps its strong positions in the Caribbean, recently becoming the main supplier for Club Royal Caribbean. In Curacao it also cemented its leadership, launching the Super Premier slot model and the EGT Multiplayer's terminals. In Mexico, EGT's priority is to expand its local team, setting up a second office in Monterrey and investing in a training centre in Guadalajara specifically targeting the operators' technical crew.
"Part of our development strategy in the country is to contribute to the qualification's improvement in the gaming industry and we are committed to it. Included in our global business policy is to constantly enhance our services, staying close to the customers. They could share so many bright ideas and their opinion on the machines, the trends, the players' preferences guide us on our way to best satisfy their requirements," Nadia Popova, director of EGT Central America, the Caribbean and Mexico said.
The company is now on its way to become the main contractor for the major online operators in Mexico. EGT Multiplayer's solutions progress in the same way in the country – especially the S-Line terminals that are already installed in the establishments of major groups, like Codere, Caliente, Winpot, Cirsa and Grupo Orenes.
"Last year was the most successful for EGT in South and Central America and 2019th is shaping to yield even better results. We aim to fortify our leadership in the region, relying on our bestsellers – the Collection series multigames, the Lady's Cards jackpot, the latest generation General slot cabinets and mixes, the Asian-themed Cai Shen Kingdom and Dragon's Turn jackpots, the EGT Multiplayer's products and other customized developments for the local market," Popova added.
Along with the excelling product diversity, EGT's key factors for future success will keep on being the high performance of its machines and the strong team of motivated professionals.