Great Canadian Gaming Announces First Quarter 2019 Results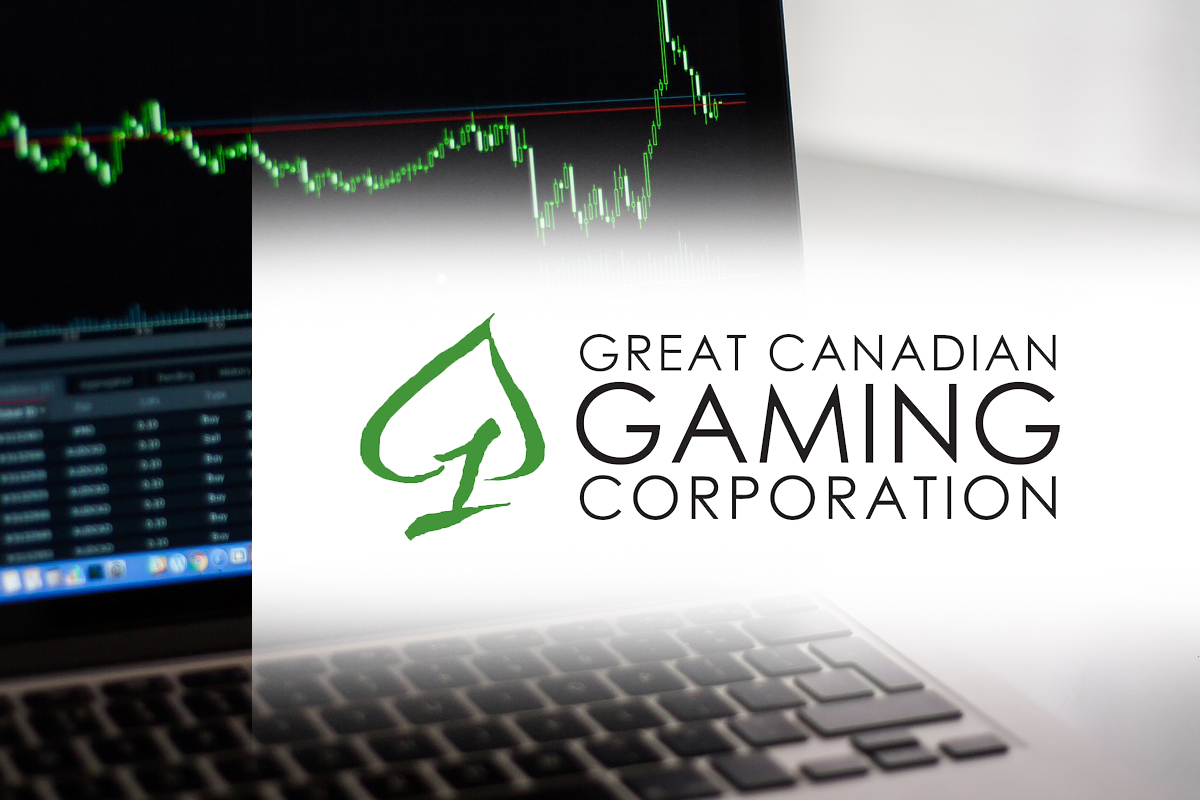 Reading Time:
5
minutes
Great Canadian Gaming Corporation announced its financial results for the three month period ended March 31, 2019 (the "first quarter").
FIRST QUARTER 2019 HIGHLIGHTS
Revenues of

$312.1 million

in the first quarter, an increase of 35% when compared to the same period in the prior year.
Adjusted EBITDA(1)(2)  of

$111.6 million

in the first quarter, which included a

$20.8 million

positive impact from IFRS 16 adoption. Adjusted EBITDA of

$88.9 million

in the same prior year period.
Shareholders' net earnings(2) of

$32.6 million

or

$0.55

per common share in the first quarter, which had a

$2.2 million

or

$0.04

per common share negative impact from IFRS 16 adoption.  Shareholders' net earnings of

$29.2 million

or

$0.48

per common share in the same prior year period.
On

April 24, 2019

, Great Canadian announced that it has completed agreements with the Ontario Lottery and Gaming Corporation ("OLG") and the owners of Ajax Downs racetrack to continue operations at Casino Ajax beyond the opening of the Company's new casino resort property currently under development in

Pickering, Ontario

.
On

April 26, 2019

, the Company announced an agreement to sell its subsidiary Great American Gaming Corporation ("Great American") for proceeds of

US$56.0 million

.
On

January 23, 2019

, Great Blue Heron Casino opened its new building addition to expand the gaming floor, which introduced over 200 new slot machines and a new food and beverage option.
During the first quarter of 2019, Elements Casino Mohawk and Elements Casino Grand River added approximately 290 slot machines and 190 slot machines, respectively.
During the first quarter of 2019, the Company purchased for cancellation 136,810 common shares at a weighted average price of

$48.49

per share. The Company has purchased a total of 3,582,462 common shares under the current normal course issuer bid which expires on

July 2, 2019

.
"With a successful 2018 behind us, the Company remains focused on the execution of its operational and development plans for 2019 and beyond," stated Rod Baker, the Company's Chief Executive Officer. "This includes the upcoming launch of the new world-class casino resort in Pickering, Ontario as well as several exciting facility and operational upgrades to our recently acquired properties in Ontario.  We also worked diligently with OLG to extend operations at Ajax Downs beyond the opening of Pickering, allowing this gaming and horse racing facility – that was previously expected to close – to continue making economic contributions to the community it serves. Despite the strong progress made to grow the business, our first quarter in 2019 experienced challenges from the extreme weather conditions, which negatively impacted guest visitation at our Ontario gaming facilities."
______________________________

(1)

Adjusted EBITDA is a non-IFRS measure as described in the disclaimer section of this press release.

(2)

2019 financial results reflect the adoption of IFRS 16, Leases as described in the Financial Review section of this press release. Comparative information has not been adjusted for IFRS 16
FINANCIAL REVIEW
Revenues increased during the first quarter of 2019, when compared to the same period in the prior year, primarily attributable to a full quarter of operations from the West GTA Gaming Bundle, 22 additional operating days from the GTA Gaming Bundle, and new revenues from the introduction of table games at Woodbine. Revenues also increased from the East Gaming Bundle due to the additional revenues from Shorelines Casino Peterborough, which opened on October 15, 2018 and Shorelines Slots at Kawartha Downs, which re-opened under agreed terms on December 19, 2018.  These increases were partially offset by the previously mentioned extreme weather conditions in the first quarter of 2019.
Adjusted EBITDA increased during the first quarter, when compared to the same period in the prior year, mainly due to the accounting impact of IFRS 16, the new lease accounting standard adopted on January 1, 2019. Readers are cautioned that the financial results for the comparative period in 2018 have not been adjusted for IFRS 16.
Implementation of IFRS 16:

IFRS 16 specifies how to recognize, measure, present and disclose leases.  The standard provides a single lessee accounting model, requiring lessees to recognize assets and liabilities for all material leases.
The following are the key changes in the first quarter due to adoption of IFRS 16:
On

January 1, 2019

, the Company recognized right-of-use assets and lease liabilities of

$996.0 million

and

$947.3 million

, respectively.
Adjusted EBITDA was increased by

$20.8 million

due to certain lease payments, previously recognized as "property, marketing and administration" expense, being recorded against lease liabilities.
Amortization expense was increased by

$14.2

due to amortization of right-of-use assets, and interest and financing costs, net, was increased by

$12.4

due to interest accretion on lease liabilities.
Net earnings was decreased by

$5.0 million

and Shareholders' Net earnings was decreased by

$2.2 million

.
See Great Canadian's Condensed Interim Consolidated Financial Statements and Management's Discussion & Analysis for the three months ended March 31, 2019 for further information.
OUTLOOK
"We continue to execute on our comprehensive development plans in the GTA and West GTA Gaming Bundles, with construction underway at several gaming facilities," said Mr. Baker. "Development plans for the gaming facilities in these bundles will expand gaming offerings and introduce an exciting mix of hospitality and entertainment features at the properties that will deliver exceptional guest experiences within our respective markets.  Construction of the new world-class casino resort in the Durham region located in Pickering, Ontario is well underway.  Elements Casino Mohawk is expected to launch expanded gaming in the second quarter of 2019, and will feature approximately 1,500 slot machines and 60 table games once renovations are complete."
"Great Canadian's enhanced capital structure after its corporate refinancing in the fourth quarter of 2018 has given the Company additional financial flexibility to invest in our business as well as pursue other opportunities to enhance value. In the fourth quarter of 2018, we utilized $40.0 million of capacity on our revolving credit facility to repurchase shares under the normal course issuer bid which was fully repaid in the first quarter of 2019, demonstrating our disciplined approach to use of capital that has allowed us to maintain our strong financial position.  Great Canadian continues to make meaningful investments and explore opportunities that will drive its business forward and provide added value to our shareholders and guests, as evidenced by the recent divestiture of Great American," concluded Mr. Baker.


CONFERENCE CALL
Great Canadian will host a conference call for investors and analysts today, May 6, 2019, at 8:00 AM Pacific Time in order to review the financial results for the quarter ended March 31, 2019. To participate in the conference call, please dial 416-764-8688, 778-383-7413, or toll free at 1-888-390-0546.  Questions will be reserved for analysts and institutional investors. Interested parties may also access the call via the Investor Relations section of the Company's website, www.gcgaming.com.  Investors using the website should allow 15 minutes for the registration and installation of any necessary software. A replay of the call will also be available at www.gcgaming.com.
ABOUT GREAT CANADIAN GAMING CORPORATION:

Founded in 1982, Great Canadian Gaming Corporation is a BC based company that operates 28 gaming, entertainment and hospitality facilities in Ontario, British Columbia, New Brunswick, Nova Scotia, and Washington State. Fundamental to the Company's culture is its commitment to social responsibility. "PROUD of our people, our business, our community" is Great Canadian's brand that unifies the Company's community, volunteering and social responsibility efforts. Under the PROUD program, Great Canadian annually supports hundreds of non-profits, community groups, and in 2018, Great Canadian team members spent over 15,000 hours volunteering for various charitable and community initiatives. In each Canadian gaming jurisdiction, a significant portion of gross gaming revenue from gaming facilities is retained by our Crown partners on behalf of their provincial government for the purpose of supporting programs like healthcare, education and social services.
Please refer to the Condensed Interim Consolidated Financial Statements and Management's Discussion and Analysis at www.gcgaming.com or www.sedar.com (available on May 6, 2019) for detailed financial information and analysis.
The financial results on the following page are unaudited and prepared by management. Expressed in millions of Canadian dollars, except for per share information.
Source: Great Canadian Gaming Corporation
Canada Amends the Criminal Code Offence of Money Laundering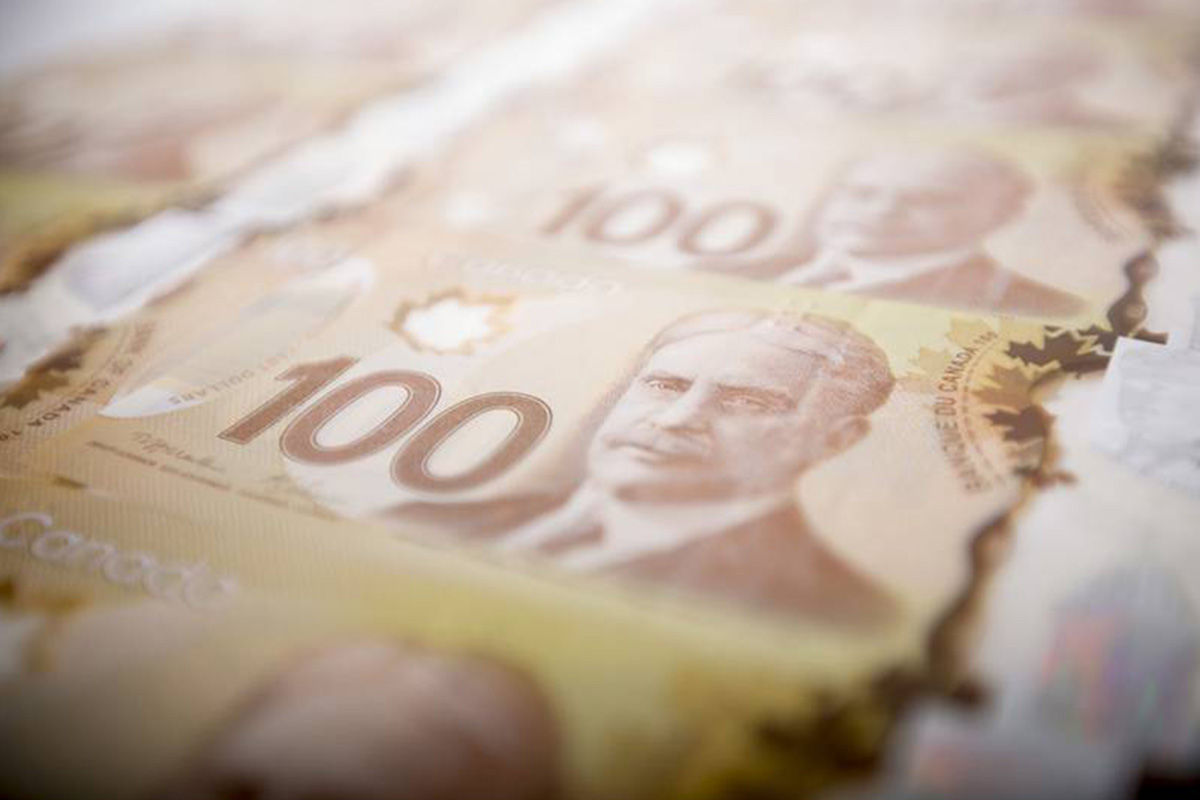 Reading Time:
1
minute
The Government of Canada has amended the Criminal Code offence of money laundering. The regulation changes criminalise moving money on behalf of someone despite money laundering suspicions.
"This change modernises Canada's money laundering criminal offences to be consistent with key allies (e.g. U.K. and Australia) and provides an additional tool to disrupt and more effectively investigate and prosecute money laundering, particularly when dealing with sophisticated actors such as professional launderers," Finance Department spokesman Greg Sommerville said.
Canada also considers other recommendations produced in the past 18 months. 120 recommendations were filed, but only 19 have been approved so far.
"Canada has fallen so far behind for so many years, we're playing catch-up," James Cohen, executive director of Transparency International Canada said.
Luminosity Gaming partners with BIG Digital to launch first of its kind esports and gaming experience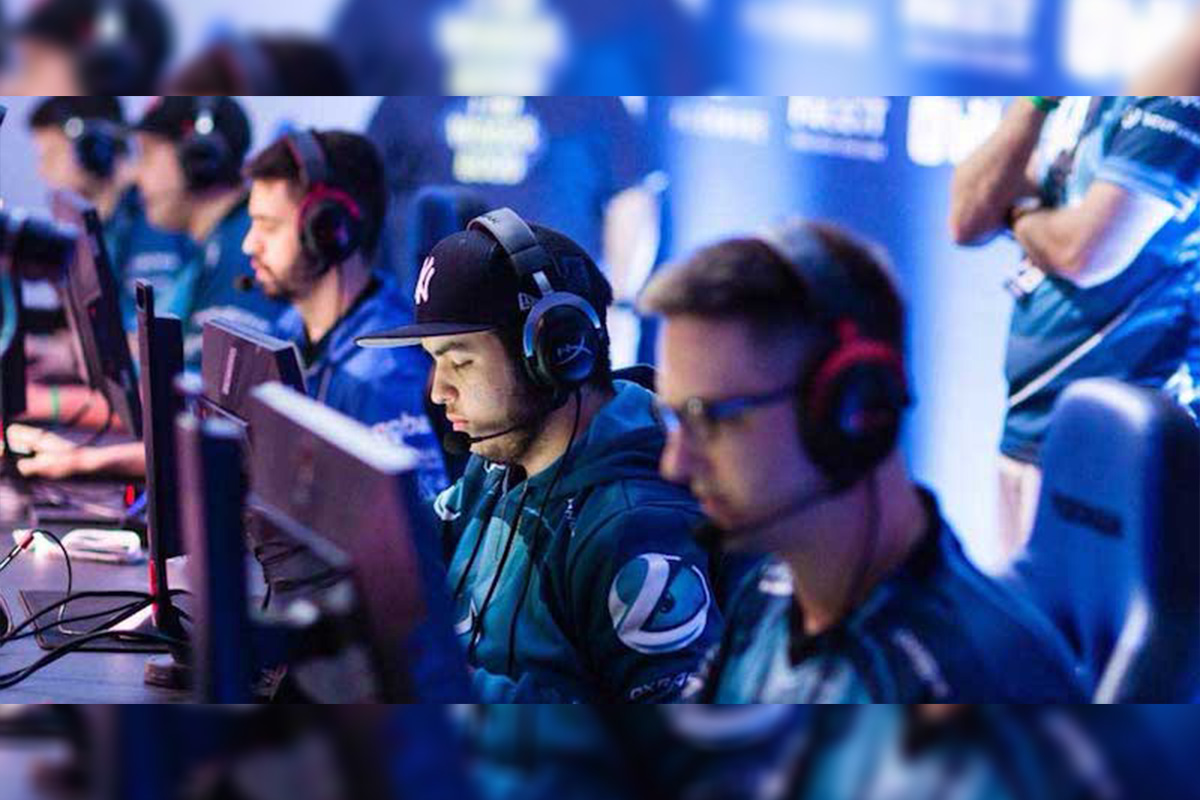 Reading Time:
3
minutes
Luminosity Gaming, one of the largest and most successful esports organizations in North America, has partnered with experiential technology company BIG Digital to develop an innovative first-of-its-kind interactive gaming activation and experience, with the first event taking place recently at Bud Light Dreams Festival on June 29 and 30, 2019.
Dreams is a two-day, three-stage outdoor sensorial celebration of Toronto's music and arts community. Luminosity, well known for its overwhelming success in engaging with esports and gaming fans, landed at Dreams with its mobile tour that included interactive touchscreen gameplay, on-site gaming stations and merchandise sales.
"We believe there is a massive intersection of fans between the worlds of gaming and music. Our launch and presence at Dreams validated that belief. We received an overwhelmingly positive response throughout the weekend and can't wait to replicate this success at other events in the future," said Steve Maida, founder and president of Luminosity Gaming.
The esports category is exploding and becoming one of the most requested categories that brands want to activate against. BIG and Luminosity are building programs and products that educate brand partners and provide an easy entry point to connect with Luminosity audiences.
"The intent is to provide the esports experience to a wider range of audience groups. A key aspect was designing mobile and flexible structures for customizing the experience. The combination of gaming containers and digital technology, including a giant LED billboard and pop-up digital screens, featured Luminosity content that showcased team and player segments as well as a curated social conversation to festival attendees. A Wi-Fi network enabled mobile contesting and further interactions and engagement by the attendees," said Michael Girgis, co-founder of BIG Digital.
Luminosity's success in connecting with a music-focused audience is not new. In April 2019, Grammy-nominated artist Tory Lanez joined Luminosity's ownership group. As an ambassador for the franchise, Lanez continues to engage with fans, grow the brand, create content, and help the franchise continue its track record of success through creative ideas and by leveraging Tory's wealth of experience in the music industry.
In addition to the launch at Dreams, Luminosity has recently made multiple game-changing moves:
The Official LG Fortnite House, a content hub and house in Florida featuring four of the most popular and innovative creators in gaming, launched on June 16, 2019. Formula, Kiwiz, Nicks, and Randumb joined an already stacked roster of Luminosity creators, bringing with them over 900,000 Twitter followers, 7 million YouTube followers, and close to 1 billion total video views. With their addition, the Luminosity online fanbase increased from approximately 50 million to approximately 58 million followers in total.
On May 31, 2019, Luminosity Gaming and Enthusiast Gaming announced a proposed merger. The merger and partnership includes eight esports teams (including Luminosity's management of the Vancouver Titans Overwatch League franchise), 40 esports and gaming influencers, 80+ gaming media websites, and 900+ YouTube and Twitch channels, and will create a globally leading organization that will produce the best and most engaging experiences for a massive audience of approximately 200 million.
As the franchise continues its growth mission by investing in new teams, players, streamers, and influencers, stay connected with Luminosity for updates:
ABOUT LUMINOSITY GAMING:
Luminosity Gaming (LG) is a North American professional esports organization. Founded in 2015 in Canada by Steve Maida with the goal of giving aspiring competitive gamers sustainable careers, the company now hosts some of the best professional gamers in the World. Luminosity has teams and championships in game titles such as Fortnite, Counter-Strike, Call of Duty, Overwatch, PUBG, Halo, Madden, and more. Luminosity scouts for and hires players and teams who compete on the company's behalf in tournaments online and in arenas around the world for prize money. Through those efforts, Luminosity has grown to be one of the largest and most successful esports organizations, not only in North America but in the world.
ABOUT BIG DIGITAL:
BIG Digital is a leader in experiential media and marketing technologies, providing top brands, retailers, and venues with the latest digital and interactive solutions. As the industry leader in digital out-of-home and interactive activations since 2001, BIG Digital enables all types of brands to engage audiences in unique and immersive ways. BIG Digital's tech-based approach to creating and executing innovative campaigns using pop-up and permanent videowalls, projection mapping, augmented reality, and touchscreen kiosks continues to fuel the company's leadership in the marketing, out-of-home, and retail verticals.
Getting to know Canadian iGaming regulations in 2019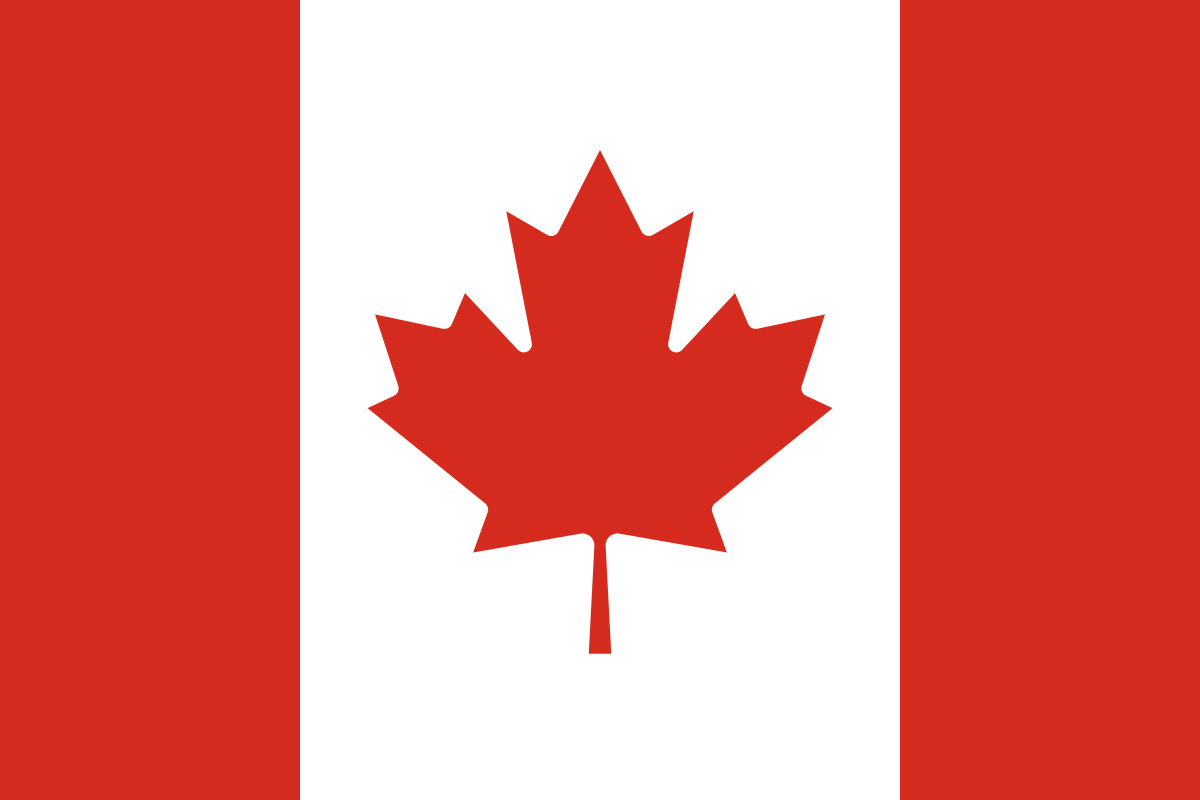 Reading Time:
2
minutes
iGaming is widely accepted by the resident of Canada, the surveys show that approximately 70 percent of the population participates in some form of Igaming. According to the research, 24 percent of Canadians are busy with some form of online gaming on a daily basis. Sadly it is not determined which forms of them are most popular amongst Canadians and how the percentage is divided into the different forms of Igaming. Moreover, the country has not defined the Igaming industry clearly yet, and since in some of the provinces regulations are more strict than in others, it is hard to assume how honest the participants are when asked questions about their involvement in different forms of Igaming. However, it is clear that Igaming is very popular in Canada. Unfortunately, the regulations are not that clear. To understand what does the iGaming regulations look like in Canada in 2019 let's go little back in history.
Forming of the regulatory framework
Just half a century ago all forms of gambling were prohibited in the country, including the lottery. Only in 1969, the criminal code was changed, allowing the governments of the provinces, as well as the federal governments, to host lotteries. Later on, in 1985, the law has changed once again and the provinces were given the right to regulate most forms of gambling and legalize them according to their own choice and decision. 10 provinces used this right in favor of the gambling and legalized some forms of it. Therefore, the laws are quite different from one province to another, most usually one can see the mix of forms of gamblings that are legal in each province. It might include lotteries, video lottery terminals, sports lotteries, racetracks, bingo, land-based casinos, and slot machines.
IGaming and gambling laws in Canada
The situation regarding online gambling is slightly different. The laws have started to take shape just recently. There are four provinces only that host web-based gambling sites and all the online casino games. These websites are available to the adult residents of these provinces only. Generally, while Canada is more open to the various forms of gambling, it had a more strict attitude towards online gambling and igaming. There is a separate commission that governs exclusively online casinos, and only one territory – Kahnawake Mohawk territory allowed to run online casinos. This territory is even considered to be legally offshore. Only four provinces authorize online casinos, these are Quebec, Ontario, British Columbia, and Manitoba.
While it is almost impossible for many providers in Canada to have an online casino, Canadian gamblers can freely enjoy playing online casino games with the casinos that are not based in Canada and are authorized by the commissions of different countries such as the UK Gambling Commission.
Till now, it does not seem that there will be any changes whatsoever tackling the Canadian regulations for the iGaming industry. Since provinces have the right to change their regulations by themselves till today some Canadians have different rights when it comes to playing online casino games.