Great Canadian Gaming Announces First Quarter 2019 Results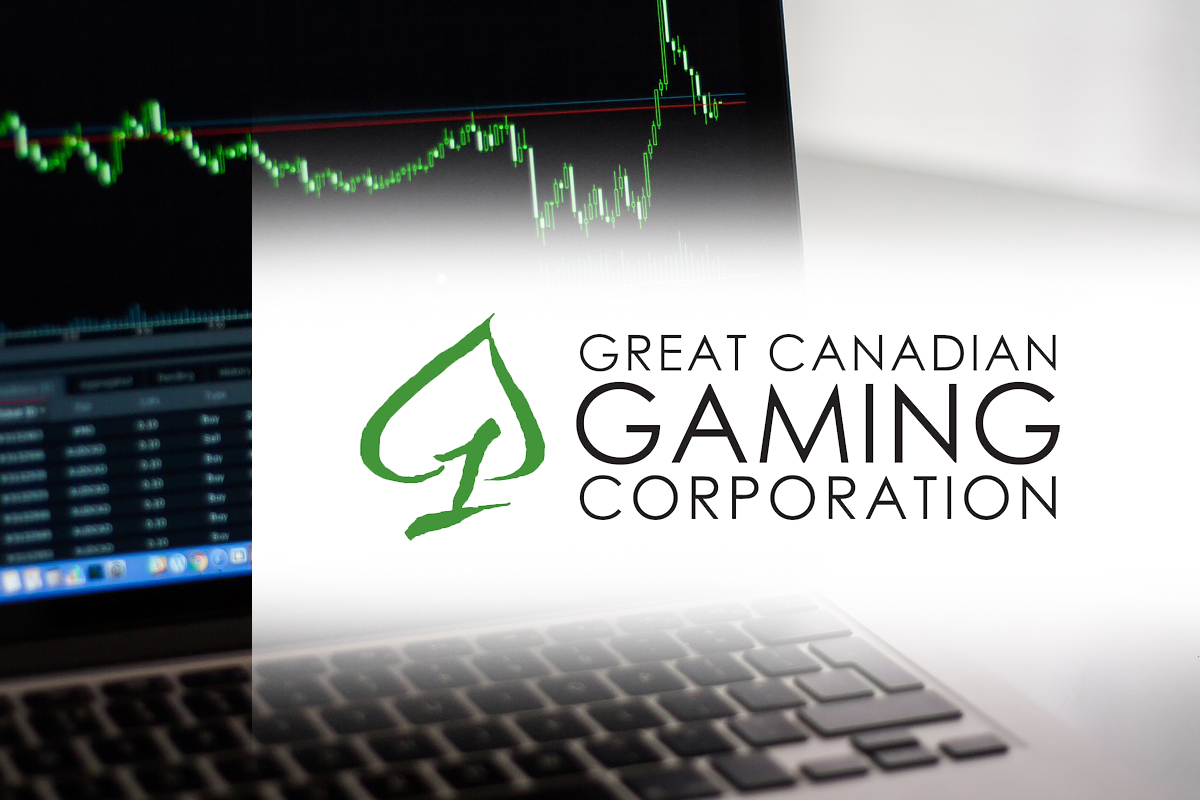 Reading Time:
5
minutes
Great Canadian Gaming Corporation announced its financial results for the three month period ended March 31, 2019 (the "first quarter").
FIRST QUARTER 2019 HIGHLIGHTS
Revenues of

$312.1 million

in the first quarter, an increase of 35% when compared to the same period in the prior year.
Adjusted EBITDA(1)(2)  of

$111.6 million

in the first quarter, which included a

$20.8 million

positive impact from IFRS 16 adoption. Adjusted EBITDA of

$88.9 million

in the same prior year period.
Shareholders' net earnings(2) of

$32.6 million

or

$0.55

per common share in the first quarter, which had a

$2.2 million

or

$0.04

per common share negative impact from IFRS 16 adoption.  Shareholders' net earnings of

$29.2 million

or

$0.48

per common share in the same prior year period.
On

April 24, 2019

, Great Canadian announced that it has completed agreements with the Ontario Lottery and Gaming Corporation ("OLG") and the owners of Ajax Downs racetrack to continue operations at Casino Ajax beyond the opening of the Company's new casino resort property currently under development in

Pickering, Ontario

.
On

April 26, 2019

, the Company announced an agreement to sell its subsidiary Great American Gaming Corporation ("Great American") for proceeds of

US$56.0 million

.
On

January 23, 2019

, Great Blue Heron Casino opened its new building addition to expand the gaming floor, which introduced over 200 new slot machines and a new food and beverage option.
During the first quarter of 2019, Elements Casino Mohawk and Elements Casino Grand River added approximately 290 slot machines and 190 slot machines, respectively.
During the first quarter of 2019, the Company purchased for cancellation 136,810 common shares at a weighted average price of

$48.49

per share. The Company has purchased a total of 3,582,462 common shares under the current normal course issuer bid which expires on

July 2, 2019

.
"With a successful 2018 behind us, the Company remains focused on the execution of its operational and development plans for 2019 and beyond," stated Rod Baker, the Company's Chief Executive Officer. "This includes the upcoming launch of the new world-class casino resort in Pickering, Ontario as well as several exciting facility and operational upgrades to our recently acquired properties in Ontario.  We also worked diligently with OLG to extend operations at Ajax Downs beyond the opening of Pickering, allowing this gaming and horse racing facility – that was previously expected to close – to continue making economic contributions to the community it serves. Despite the strong progress made to grow the business, our first quarter in 2019 experienced challenges from the extreme weather conditions, which negatively impacted guest visitation at our Ontario gaming facilities."
______________________________

(1)

Adjusted EBITDA is a non-IFRS measure as described in the disclaimer section of this press release.

(2)

2019 financial results reflect the adoption of IFRS 16, Leases as described in the Financial Review section of this press release. Comparative information has not been adjusted for IFRS 16
FINANCIAL REVIEW
Revenues increased during the first quarter of 2019, when compared to the same period in the prior year, primarily attributable to a full quarter of operations from the West GTA Gaming Bundle, 22 additional operating days from the GTA Gaming Bundle, and new revenues from the introduction of table games at Woodbine. Revenues also increased from the East Gaming Bundle due to the additional revenues from Shorelines Casino Peterborough, which opened on October 15, 2018 and Shorelines Slots at Kawartha Downs, which re-opened under agreed terms on December 19, 2018.  These increases were partially offset by the previously mentioned extreme weather conditions in the first quarter of 2019.
Adjusted EBITDA increased during the first quarter, when compared to the same period in the prior year, mainly due to the accounting impact of IFRS 16, the new lease accounting standard adopted on January 1, 2019. Readers are cautioned that the financial results for the comparative period in 2018 have not been adjusted for IFRS 16.
Implementation of IFRS 16:

IFRS 16 specifies how to recognize, measure, present and disclose leases.  The standard provides a single lessee accounting model, requiring lessees to recognize assets and liabilities for all material leases.
The following are the key changes in the first quarter due to adoption of IFRS 16:
On

January 1, 2019

, the Company recognized right-of-use assets and lease liabilities of

$996.0 million

and

$947.3 million

, respectively.
Adjusted EBITDA was increased by

$20.8 million

due to certain lease payments, previously recognized as "property, marketing and administration" expense, being recorded against lease liabilities.
Amortization expense was increased by

$14.2

due to amortization of right-of-use assets, and interest and financing costs, net, was increased by

$12.4

due to interest accretion on lease liabilities.
Net earnings was decreased by

$5.0 million

and Shareholders' Net earnings was decreased by

$2.2 million

.
See Great Canadian's Condensed Interim Consolidated Financial Statements and Management's Discussion & Analysis for the three months ended March 31, 2019 for further information.
OUTLOOK
"We continue to execute on our comprehensive development plans in the GTA and West GTA Gaming Bundles, with construction underway at several gaming facilities," said Mr. Baker. "Development plans for the gaming facilities in these bundles will expand gaming offerings and introduce an exciting mix of hospitality and entertainment features at the properties that will deliver exceptional guest experiences within our respective markets.  Construction of the new world-class casino resort in the Durham region located in Pickering, Ontario is well underway.  Elements Casino Mohawk is expected to launch expanded gaming in the second quarter of 2019, and will feature approximately 1,500 slot machines and 60 table games once renovations are complete."
"Great Canadian's enhanced capital structure after its corporate refinancing in the fourth quarter of 2018 has given the Company additional financial flexibility to invest in our business as well as pursue other opportunities to enhance value. In the fourth quarter of 2018, we utilized $40.0 million of capacity on our revolving credit facility to repurchase shares under the normal course issuer bid which was fully repaid in the first quarter of 2019, demonstrating our disciplined approach to use of capital that has allowed us to maintain our strong financial position.  Great Canadian continues to make meaningful investments and explore opportunities that will drive its business forward and provide added value to our shareholders and guests, as evidenced by the recent divestiture of Great American," concluded Mr. Baker.


CONFERENCE CALL
Great Canadian will host a conference call for investors and analysts today, May 6, 2019, at 8:00 AM Pacific Time in order to review the financial results for the quarter ended March 31, 2019. To participate in the conference call, please dial 416-764-8688, 778-383-7413, or toll free at 1-888-390-0546.  Questions will be reserved for analysts and institutional investors. Interested parties may also access the call via the Investor Relations section of the Company's website, www.gcgaming.com.  Investors using the website should allow 15 minutes for the registration and installation of any necessary software. A replay of the call will also be available at www.gcgaming.com.
ABOUT GREAT CANADIAN GAMING CORPORATION:

Founded in 1982, Great Canadian Gaming Corporation is a BC based company that operates 28 gaming, entertainment and hospitality facilities in Ontario, British Columbia, New Brunswick, Nova Scotia, and Washington State. Fundamental to the Company's culture is its commitment to social responsibility. "PROUD of our people, our business, our community" is Great Canadian's brand that unifies the Company's community, volunteering and social responsibility efforts. Under the PROUD program, Great Canadian annually supports hundreds of non-profits, community groups, and in 2018, Great Canadian team members spent over 15,000 hours volunteering for various charitable and community initiatives. In each Canadian gaming jurisdiction, a significant portion of gross gaming revenue from gaming facilities is retained by our Crown partners on behalf of their provincial government for the purpose of supporting programs like healthcare, education and social services.
Please refer to the Condensed Interim Consolidated Financial Statements and Management's Discussion and Analysis at www.gcgaming.com or www.sedar.com (available on May 6, 2019) for detailed financial information and analysis.
The financial results on the following page are unaudited and prepared by management. Expressed in millions of Canadian dollars, except for per share information.
Source: Great Canadian Gaming Corporation
Canadian Internet Gambling: What New Technologies Are Used for Casino Safety?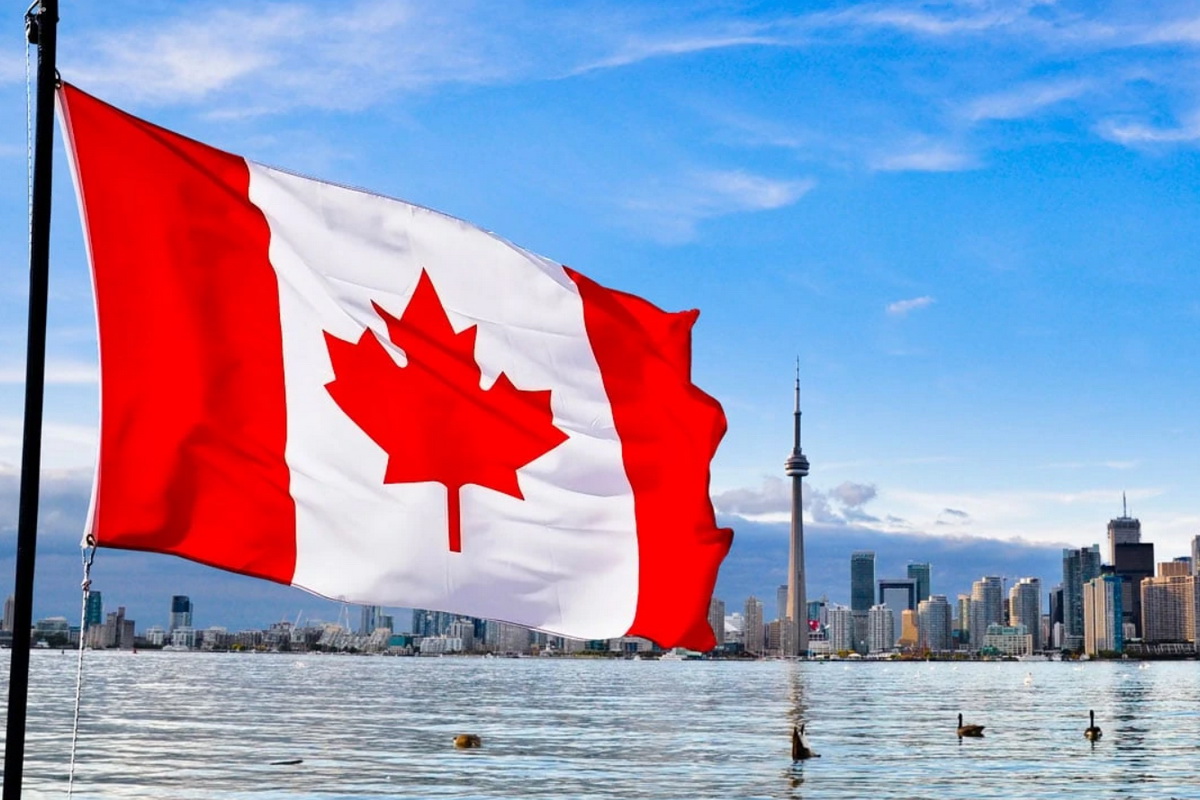 Reading Time:
3
minutes
This article provides information on how one of the best specialists in the field of casino security systems development implemented his innovative technologies for world-famous gambling establishments. This man has devoted his whole life to casinos, knows firsthand about all the secrets of gambling establishments and is ready to share them with us.
Nora company – invisible casino guard
This is the name of the company of the extraordinary specialist Jeff Jonas. He is literally obsessed with introducing all kinds of innovative technologies in the field of casino security both, online and land-based establishments. His team has developed many different mechanisms to protect gambling clubs. In 2005, Jonas decided to sell one of his first companies involved in identifying the relationship between casino players and the croupiers to IBM.
Thanks to this deal, a unique system called Nora appeared, which determines the relationship between the croupier and casino client, which made the gambling business more profitable. This is probably the most unusual and unique system in this area that has appeared over the past ten years.
Such a system is even used in banking, the largest banks around the world use it so that their employees do not provide loans to dubious clients. Many scammers register offshore companies where they withdraw money earned in an unscrupulous way. Insurance companies also use Jeff Jonas' security system. And many other organizations use this technology to provide security measures in their enterprise.
Jeff Jonas is currently continuing to develop systems in US, Canada and China. Its activities are incredibly in demand, and every campaign, whether it is a large bank or a casino, is eager to receive from its new innovative technology that will increase the level of security of the organization.
According to Jeff Jonas, who has vast experience in the gambling business, most US and Canadian casinos spend the money they earn on expanding and opening new gambling tables and slot machines, and only few are worried about their own safety. Take, for example, one of the largest casinos, where about two thousand cameras are installed, watching their customers, it would seem that this is quite enough.
But these cameras are only enough for a small number of clients, and they focus only on those who win large sums of money.
Many successful players use a card counting system, Jeff Jonas' innovative technology is able to calculate how effective a player's method is, and whether such a client poses a threat to the casino's profit. If the answer is yes, then the player will be asked to leave the casino and the casino will not lose a large amount of money.
Now every parking lot is equipped with cameras that use police technology, cameras record the vehicle number and transmit information to the casino, the program determines how much money the player spends, how efficient he is and whether he can, in general, be allowed into the casino.
Protection designed for online casinos in Canada and other countries
Everything is clear with protection in land-based casinos, but what about protecting online resources? Jeff Jonas worked with IBM and several casino software companies to develop a custom system. Nora 2.0 is a system used in online casinos around the world including the Canadian online casino Casinonic. Nora 2.0 works through neural networks and self-learning algorithms. All this allows the "program" to find potential threats or malware that third parties may try to inject into the casino platform.
Nora 2.0 has already established itself well in the field of online gambling, having prevented about 3 thousand attacks on servers with casino software in 2020. The main beauty of Nora 2.0 is that the algorithm does not need updates, it is completely autonomous and is able to carry out all updates on its own. Who knows, maybe soon it will be used as an anti-cheat protection in video games as well.
Passport Technology Signs Cash Casino Calgary and Cash Casino Red Deer and Introduces New POSpod® Self-Service Kiosks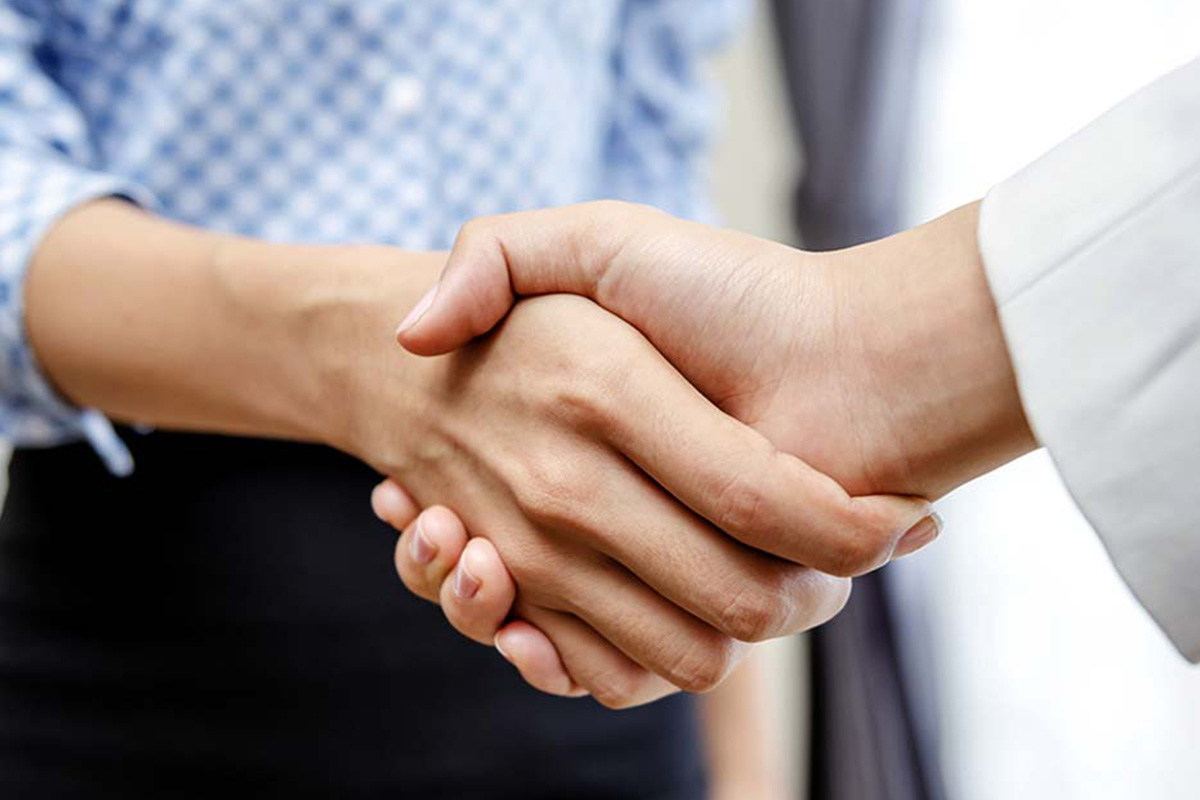 Reading Time:
2
minutes
Passport Technology, the leading provider of casino cash access services internationally, now provides cash and cashless services to over fifty percent of Alberta casinos with the launch of ACM OwlTM solutions at Cash Casino Calgary and Cash Casino Red Deer. Passport Technology's self-service platform delivers maximum cash to the casino floor, operational efficiencies to the casino and numerous social responsibility features, it also provides social distancing measures within COVID-19 planning criteria through self-service kiosk technology.
Passport Technology's CashValet PCI-DSS Level 1, P2PE-certified solution, and cloud-based application facilitates immediate and maximum approval amounts and supports real-time reporting of the transaction cycle while providing casino guests with an enhanced experience including dynamic fee structures, free play credits, self-exclusion options, and numerous security and regulatory compliance features. Passport's POSpod® kiosks are custom-built with the latest peripherals to meet the demands of the high-traffic casino environment, while deploying a best-in-class user interface custom developed by market and  customer. The POSpod® line of self-service kiosks include free standing, countertop and the new mobile cashier enhancement, all of which provide the Patron and Operator the same experience and feature functionality. ACM OwlTM  technology provides industry leading ATM services combining transaction speed, maximum throughput, local support and a truly elegant design.
"We're excited to collaborate with Cash Casino Calgary and Red Deer," states Kurt Sullivan, President of Passport Technology. "Passport's suite of products and solutions are secure, robust and promote responsible gaming while delivering maximum funds to the casino floor. We look forward to contributing towards the overall success of Cash Casino with the installation of ACM OwlTM during our long-term engagement and providing guests in Alberta with the best possible experience."
On June 25, Passport announced an agreement to be acquired by Australis Capital Inc. (CSE: AUSA) (OTC: AUSAF), leveraging Passport's international footprint in brick-and-mortar casinos with Australis' Cocoon Technology serving cannabis dispensaries in North America and Australis' Paytron Merchant Services. The full announcement is available at: https://ausa-corp.com/news/australis-capital-announces-expansion-of-fintech-platform-to-include-gaming-through-proposed-acquisition-of-passport-technology-and-private-placement-of-units.
BCLC Contracts with iTel to Support Lottery Network Services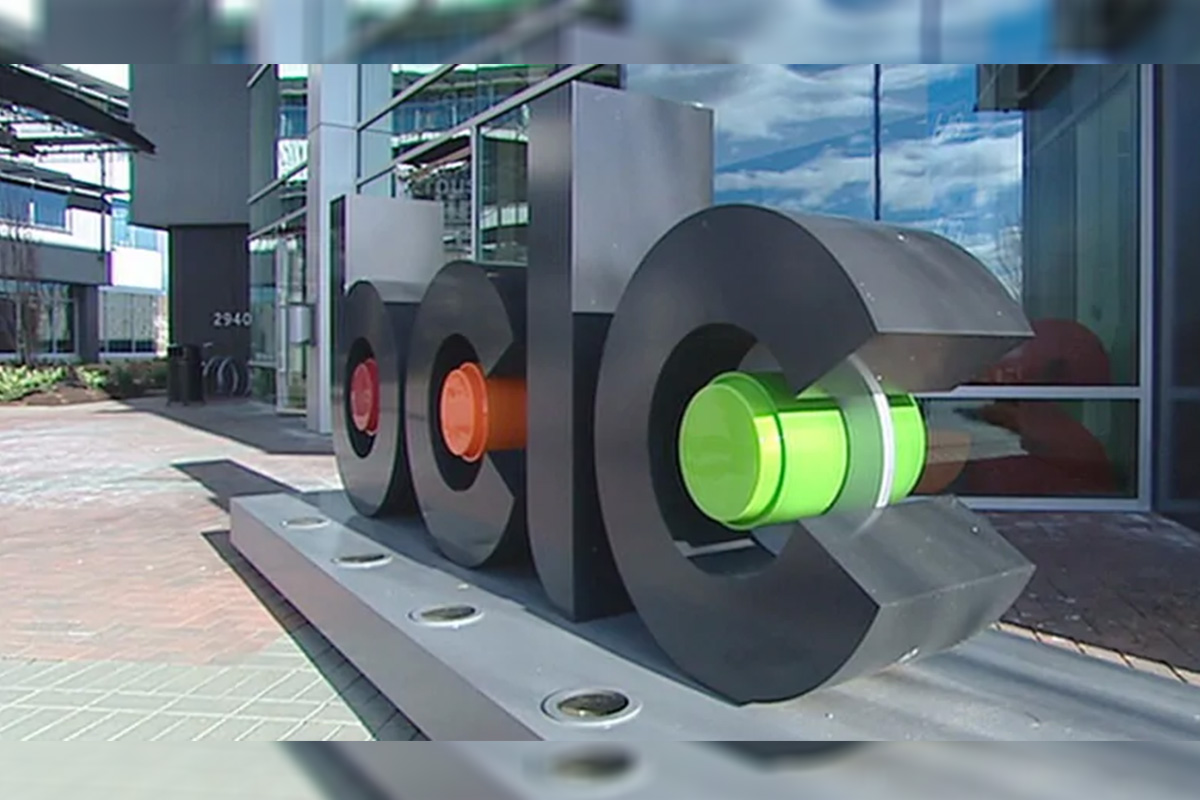 Reading Time:
2
minutes
Kamloops' technology future looks even brighter with a new agreement between two of the city's largest technology companies: BCLC and iTel Networks (iTel).
Under a three-year contract with BCLC, iTel will provide the fast and secure Internet connection needed to support BCLC's retail partners located in remote and rural areas of the province to sell lottery products.
"Given the breadth of our network, iTel checked off all the boxes we had on our list," said Pat Davis, Vice President of Business Technology and Chief Information Officer. "Its unique ability to support our remote network requirements provided an efficient solution to meet our business needs. We're pleased to work with an organization that shares our support for expanding the local tech business."
BCLC awarded the contract to iTel for Province Wide Internet Services following a public procurement process that included an August 2019 Request for Proposal.
"Having lived in Kamloops for most of my life, I am deeply invested in this community both personally and professionally," added Danny Rink, CEO, iTel Network. "I am excited that we have built iTel over the last 12 years to be an organization that can support the vast and robust network needs of an enterprise organization like BCLC, and by doing so, iTel can continue to invest in the community and help further grow the Kamloops tech sector."
In addition to both being deeply rooted in the Kamloops technology sector, both BCLC and iTel support the Kamloops Innovation Centre (KIC), a non-profit technology start-up accelerator. Rink helped found KIC in 2012 and BCLC has since created an on-site Innovation Lab in partnership with KIC, with the goal of fueling growth of local tech talent.
"Diversification into technology for B.C.'s regional economies requires the active participation of its large technology employers. iTel Networks and BCLC have proven themselves to be those catalysts in our community," said Dr. Lincoln Smith, executive director, KIC. "Both of these corporate leaders are directly and indirectly helping to create the ecosystem in Kamloops where new technology-enabled businesses can start up and thrive."
Thanks to lottery players and retailers across B.C., the lottery business helped BCLC generate $1.4 billion for the Province of B.C. last year to support health care, education and community programs across B.C.