Pollard Banknote Limited becomes WLA Platinum Contributor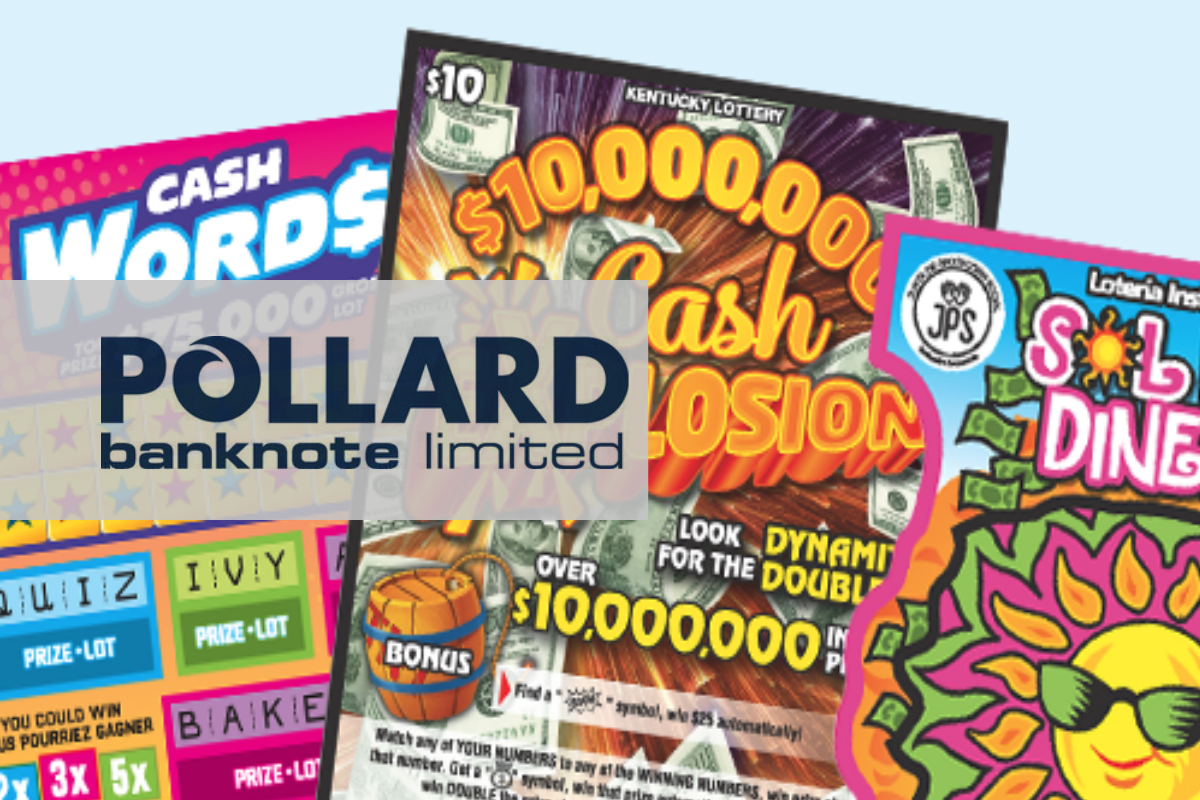 Reading Time:
2
minutes
Pollard Banknote Limited is pleased to announce that it has elevated its World Lottery Association contributor status from Gold to Platinum, an important step in the company's evolution in continuing to realize its position as one of the lottery world's pre-eminent business partners.
Pollard Banknote has been a World Lottery Association (WLA) associate member since the organization was founded in 1999, and has participated in the WLA's contributor program since 2002. Over the past two decades, Pollard Banknote has become a leading advocate for the world lottery community, providing speakers for the many WLA educational events, and actively participating in the World Lottery Summit's business program and trade show.
"Pollard Banknote is proud to now be a Platinum Contributor to an organization that provides a wealth of support and resources to the lottery industry," said Doug Pollard, Co-Chief Executive Officer, Pollard Banknote. "Our work with the WLA has definitely helped make our lottery partners around the world more successful."
For more than 30 years, Pollard Banknote has helped lotteries to maximize player engagement, sales and, ultimately, generate proceeds to support good causes. Working in partnership with more than 60 lotteries worldwide, Pollard Banknote creates and markets high quality instant games while providing strategic marketing and management services for both traditional instant games and the emerging interactive space.
Pollard Banknote also provides services and solutions focused on helping lotteries heighten retail execution success. A proven innovator, Pollard Banknote has established industry-leading expertise with in-store strategies and retail effectiveness. The company's interactive offerings range from web-based and mobile digital solutions that bridge brick-and-mortar products to full iLottery services.
"We welcome Pollard Banknote as a WLA Platinum Contributor," said WLA President, Rebecca Hargrove. "Their continued support of the WLA's mission, values, and vision, distinguishes them as a trusted partner to the global lottery sector. We look forward to serving Pollard Banknote as a WLA Platinum Contributor in the years to come."
About Pollard Banknote:
Pollard Banknote is a leading lottery partner to more than 60 lotteries worldwide, providing high quality instant ticket products, licensed games, Schafer Systems retail merchandising solutions, and a full suite of digital offerings, ranging from game apps to comprehensive player engagement and iLottery solutions, including strategic marketing and management services. The company is a proven innovator and has decades of experience helping lotteries to maximize player engagement, sales, and proceeds for good causes. Pollard Banknote also provides pull-tab tickets, bingo paper, and its Diamond Game and Oasis-branded electronic ticket machines to charitable and other gaming markets in North America. Established in 1907, Pollard Banknote is owned approximately 67.5% by the Pollard family and 32.5% by public shareholders, and is publicly traded on the TSX (PBL). For more information, please visit our website at www.pollardbanknote.com.
Source: Pollard Banknote Limited