Better Collective Interim report January 1 – March 31, 2019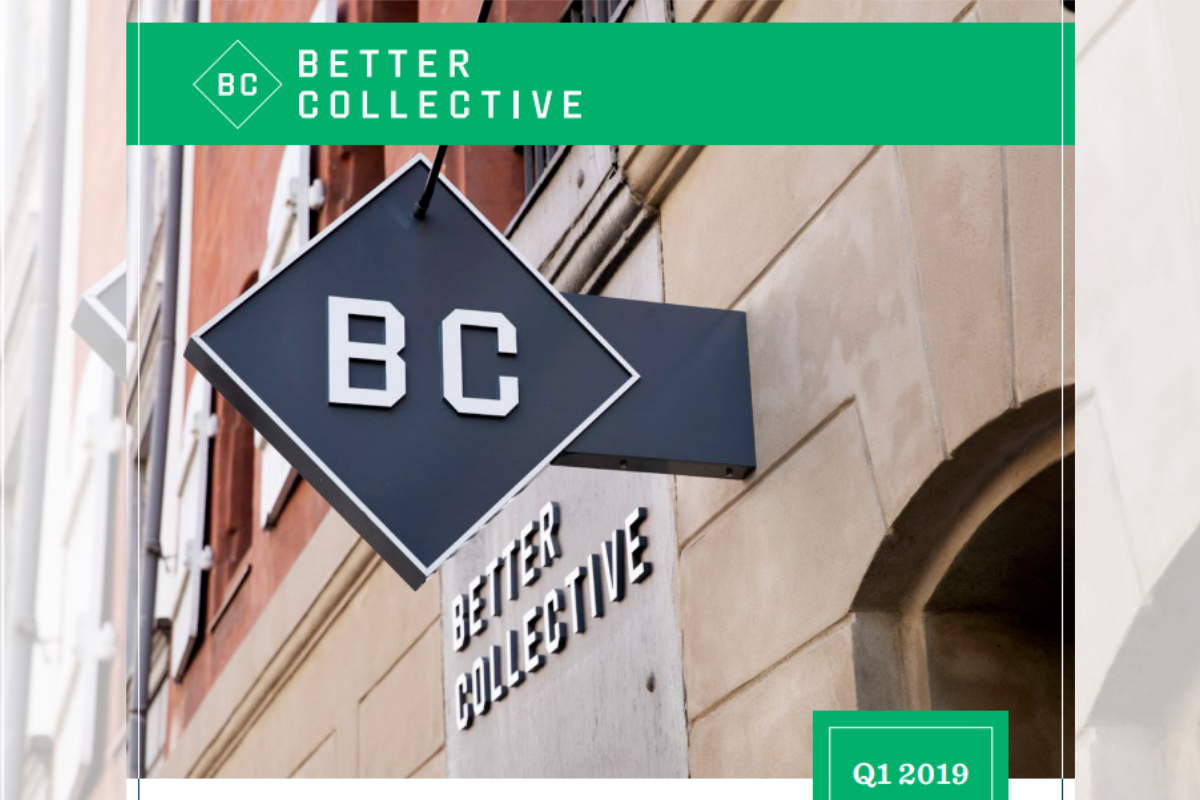 Reading Time:
2
minutes
Highlights first quarter 2019
Q1 Revenue grew by 97% to 14,905 tEUR (Q1 2018: 7,552 tEUR). Organic revenue growth was 41% (Q1 2018: 1%). The growth was supported by the strong NDC-performance in recent quarters.
Q1 EBITA before special items increased 212% to 6,521 tEUR (Q1 2018: 2,088 tEUR). The EBITA-margin before special items was 44% (Q1 2018: 28%). Special items relating to M&A-activities were 87 tEUR.
Cash Flow from operations before special items was 7,559 tEUR (Q1 2018: 2,483 tEUR), an increase of 204%. The cash conversion was 112%. End of Q1, capital reserves stood at 54.4 mEUR including cash of 19.3 mEUR and unused bank credit facilities of 35.1 mEUR.
Earnings per share (EPS) more than doubled from 0,04 EUR/share in Q1 2018 to 0,09 EUR/share in Q1 2019.
New Depositing Customers (NDCs) exceeded 116.000 in the quarter (growth of 147%).
Two new subsidiaries in UK and Poland were established to organise increased local activities and employees.
Significant events after the closure of the period
After the end of Q1, Better Collective topped the EGR Power Affiliates 2019 list for the second consecutive year, took home the award for best in-house SEO team at the SEMRush Nordic Search Awards, and was awarded for Commitment to Compliance at the Global Regulatory Awards.
On May 7, 2019, the Board of Directors decided that deferred payment of 6 mEUR, relating to the acquisition of Ribacka AB, shall be paid in 896,727 ordinary shares in Better Collective A/S.
Conference call
A telephone conference will be held at 10.00 a.m. CET today by CEO Jesper Søgaard and CFO Flemming Pedersen. The presentation will simultaneously be webcasted, and both the telephone conference and the webcast offer an opportunity to ask questions.
Dial in details for participants:
Confirmation Code:           1798279
Denmark:                           +45 32 72 80 42
Sweden:               +46 (0)8 50692180
United Kingdom: +44 (0)8445718892
Jesper Søgaard, CEO of Better Collective, commented: "I am pleased to report that growth in Q1 was strong compared to the same quarter last year. We now see the effect of the strong NDC intake throughout 2018, which even accelerated further to record levels in the first quarter of 2019. Revenue almost doubled including a strong organic growth of 41% and operational earnings tripled compared to the same period in 2018."
You can download the video of Jesper presenting the highlights here: https://we.tl/t-UktGRHHt6O
About Better Collective:
Better Collective's vision is to empower iGamers through transparency and technology – this is what has made them the world's leading developer of digital platforms for betting tips, bookmaker information and iGaming communities. Better Collective's portfolio includes more than 2,000+ websites and products. This includes bettingexpert.com, the trusted home of tips from expert tipsters and in depth betting theory, and SmartBets, the odds comparison platform made personal.
Bojoko Special Report assess the impact of Covid-19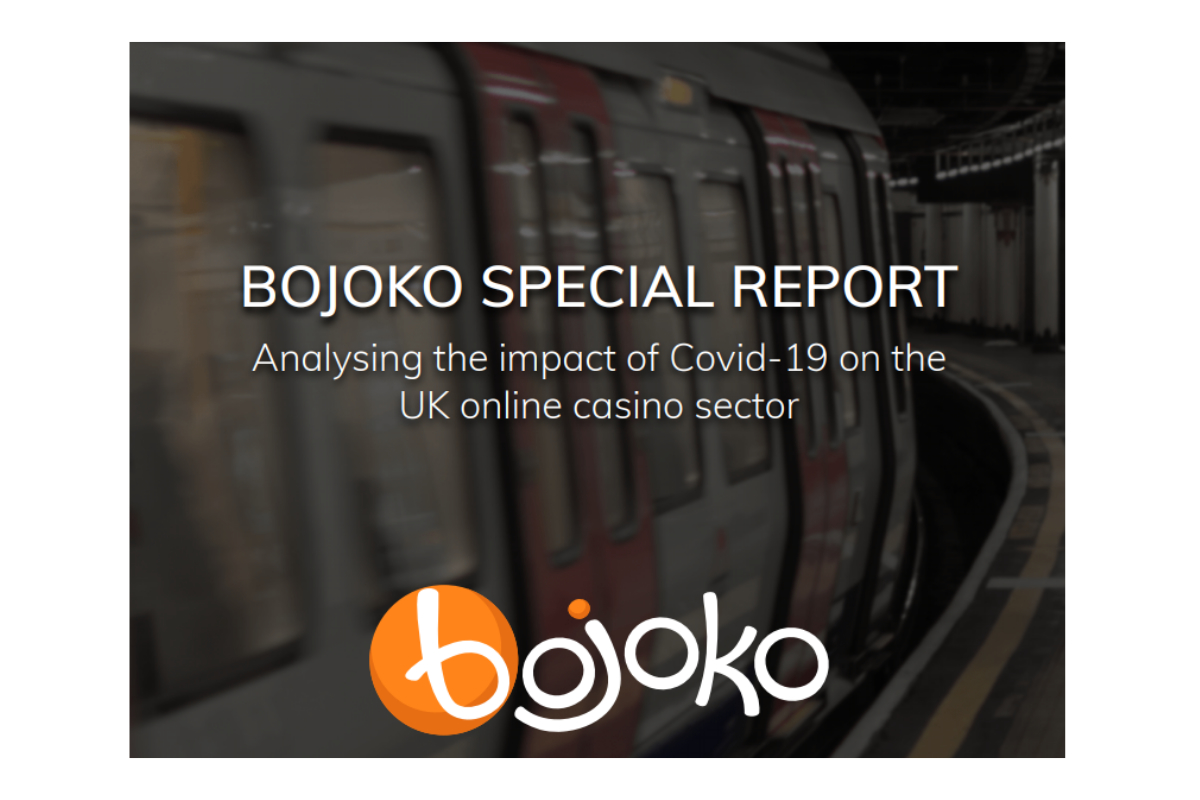 Reading Time:
< 1
minute
Online casino comparison site has created a report that looks at what the pandemic means for the industry and how it can move forwards on a positive footing
Bojoko.com has created a special report analysing the impact of the Covid-19 pandemic on the online casino sector.
The online casino comparison site has used Google Trends data to see how consumers have reacted to the global sports blackout and what this means for online casino operators.
Some of the headline numbers show:
Sports betting search terms have declined from February to April. In particular, searches for "Best Betting Sites" and "Sports Betting UK" fell 41% and 33% respectively.
Online casino search terms have increased in volume over the three-month period, with "Best Casino Sites" enjoying a 78% increase in volume between February and April.
"New Online Casino" search volume recorded a 31% increase over the three months but made the biggest jump between March and April with its score increasing 50% MoM.
There were spikes in sports betting search terms on April 4 when the Virtual Grand National took place and casino search terms on Valentine's Day.
The report also includes expert analysis and comment from a range of contributors, including operators, game developers and responsible gambling experts.
Joonas Karhu, Chief Business Officer at Bojoko, said: "We have created this report as a record of this unprecedented time in the history of the online gambling industry.
"But we also want it to act as a blueprint for how the sector can come out the other side on a positive footing and ensure it is business as usual as soon as possible.
"I'd like to thank those that have provided their opinion and insight and hope that the Bojoko Special Report provides understanding and value to all industry stakeholders."
FANDOM SPORTS Retains Segev LLP as Lead Counsel for Global iGaming Licensing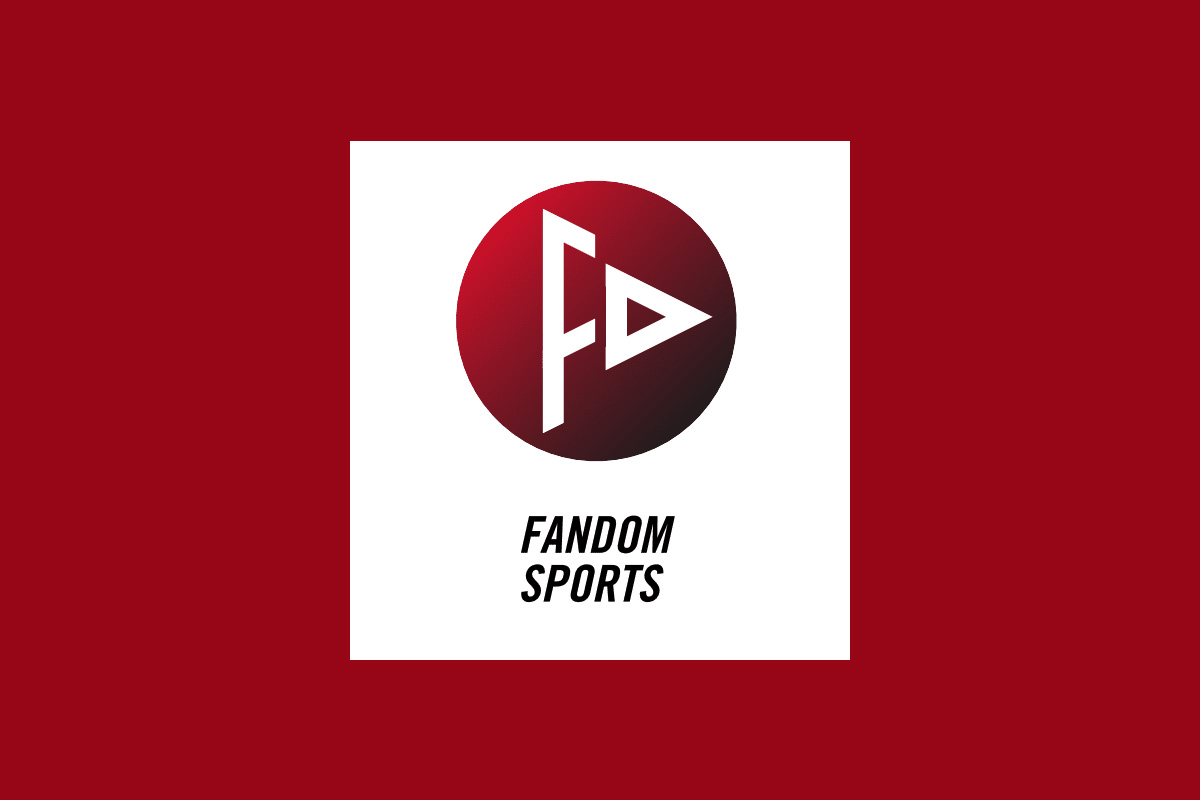 Reading Time:
< 1
minute
FANDOM SPORTS Media has retained Segev LLP as lead counsel for all endeavours pertaining to global iGaming licensing. The Company will be undertaking a strategic review to prioritise jurisdictions that will enable the firm to expand its regulatory footprint efficiently and at scale.
Segev LLP employs a strong iGaming team with corporate, commercial, IP commercialisation, M&A, private equity finance, public markets finance, privacy and data, and regulatory and compliance experience.
In advance of the iGaming initiative, the Company has also secured a domain and brand identity surrounding the betting platform. www.gamersatodds.com unifies the business plan and opportunity that the Company will be executing upon.
"We are pleased to take definitive steps towards accelerating our dual initiatives of the all ages Esports engagement platform and the pure play regulated Esports betting platform. Regulated Esports betting is now a mainstream business opportunity and there is an implied quantifiable value for these types of businesses. We look forward to accelerating our licensing initiatives and building a true global Esports betting brand that is fully regulatory and compliant," David Vinokurov, CEO and President of Fandom Sports, said.
Digital Chain Chief Executive Iryna Kurochinka to Step Down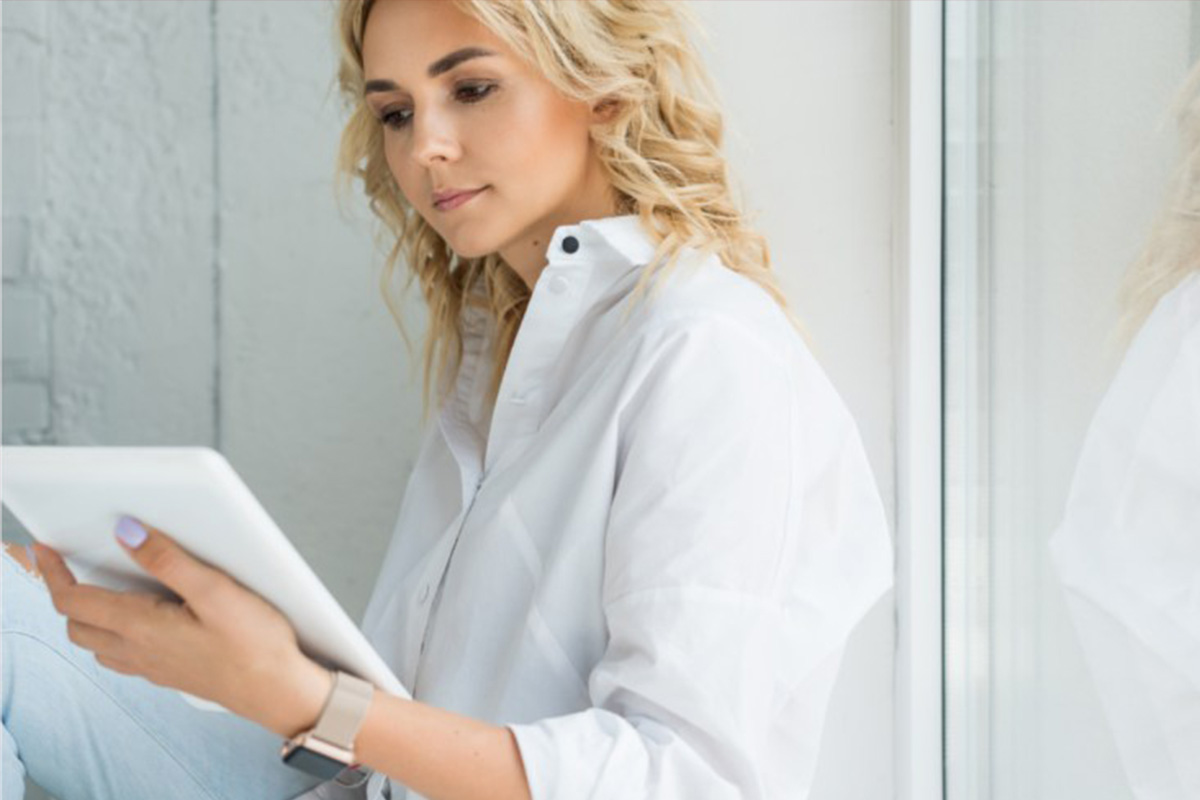 Reading Time:
< 1
minute
Iryna Kurochinka, founder and chief executive of Digital Chain, is to step down from her role later this year.
Kurochinka will leave the business on July 1, in order to pursue other projects. Until a replacement CEO is hired, the company's board of shareholders will take charge of the agency's strategic and operational management.
"I have put all of myself into this project and I am incredibly proud of the result that the team and I have achieved. Digital Chain today is a chain of knowledge, inspiration, and support, the most powerful comprehensive expertise, experience in both local and global markets," Kurochinka said.
"The agency has successfully overcome the turning point of all startups, the first three-year period, and is ready to confidently move on. Plans for the future are outlined, and a new leader's fresh approach will help to find new and effective ways to achieve them," she added.