Matchbook's £100,000 bonus boosts EBF race series to further enhance the stayers' programme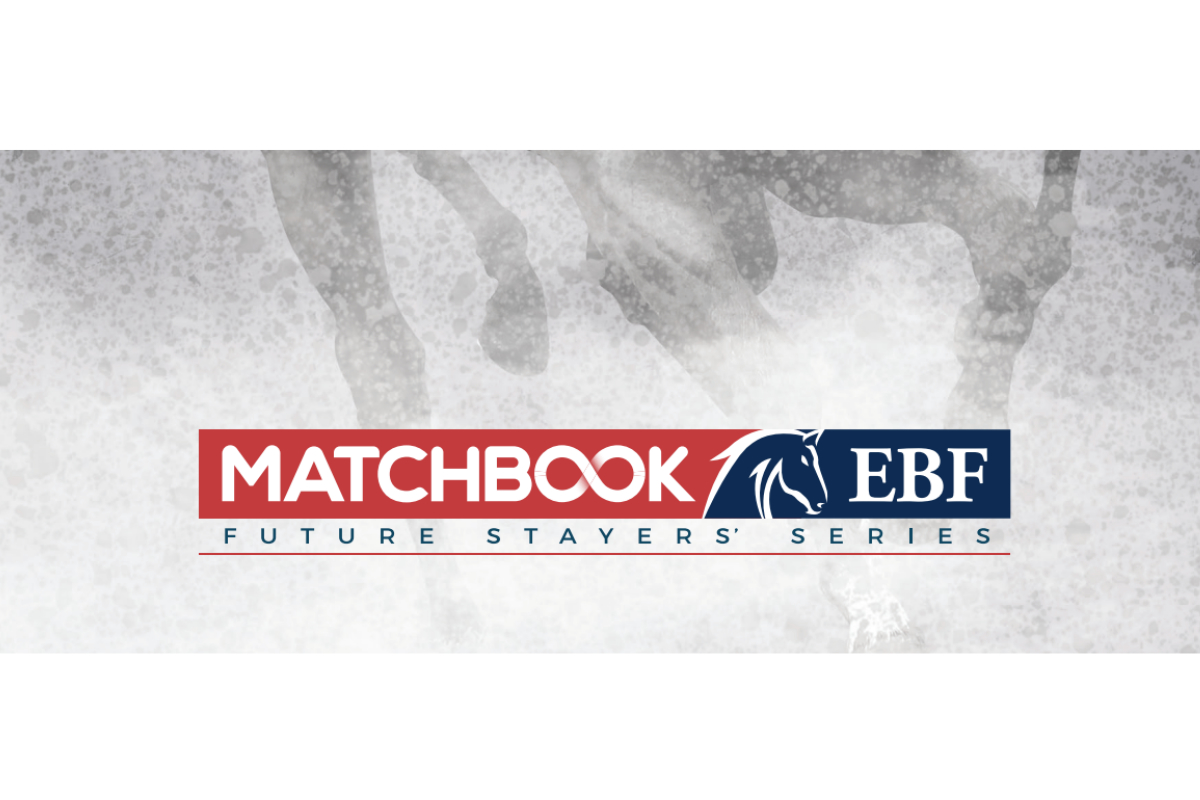 Reading Time:
4
minutes
A series of races created in 2015 by the BHA and the British European Breeders' Fund to boost the stayers' programme, has been provided with a huge financial boost. Matchbook Betting Exchange have teamed up with the EBF to match the EBF's prize money contribution and put in place a £100,000 bonus for any winner from the series who goes on to win a Group 1 race over 10 furlongs or more in the UK and Ireland in their three year old year.
The Matchbook EBF Future Stayers' Series consists of 16 races, all with an increased minimum prize value of £14,000, are open to the progeny of stallions and mares that had won over distances of 10 furlongs or more. The series begins at Yarmouth on August 7 and runs through to Chelmsford on December 13. Each of the races, to be run over at least 7f, will be worth a minimum of £14,000 and the series has a total value of £283,000.
The facts
• 16 races run across 13 racecourses from August to December over a minimum distance of 7 furlongs.
• First race run at Yarmouth on the 7th of August.
• Minimum prize value £14,000 and a total series value of £283,000.
• £100,000 bonus for any winner in the series who goes on to win a Group 1 in the UK or Ireland over 10 furlongs or more in their three-year-old year.
• £100,000 split as follows – £70,000 owner, £10,000 breeder, £10,000 trainer, £10,000 stable staff of trainer's yard, at least £1,000 of which to go to the winning groom.
• Star graduates include Cracksman, Stradivarius, Across The Stars, Royal Marine and Line of Duty.
Philip Mitchell, Chairman of the EBF said: "The bonus is eminently winnable – if it had been in place in the 2016 season for example, Cracksman would have been the first recipient. He won an EBF sire/dam restricted race at Newmarket towards the end of the 2016 season and then went on to win the Champions' Stakes (Gr.1) at Ascot over 1m2f at the end of his three-year-old career."
Matchbook CEO Mark Brosnan said: "Matchbook are extremely passionate about the future of horse racing and we want our sponsorships to make a difference, whilst also providing exposure for our brand. We are incredibly excited to partner with the EBF on this innovative initiative, which we believe supports the grassroots of the sport. Horses like Stradivarius and Dee Ex Bee exemplify how this series provides an insight into the staying stars of the future."
Charlie Appleby, Trainer of Line Of Duty, a star graduate of The Matchbook EBF Future Stayers' Series, said: "It is fantastic to see the EBF supporting and promoting a better programme for middle distance and future staying type horses. The sire/dam restricted races are a great initiative and provide an excellent platform for potential top class horses of this type."
Classic winning trainer, Hugo Palmer said:  "The Matchbook EBF Future Stayers' Series will further help promote middle-distance and staying horses, which can only be a good thing for our sport. With 16 series races per season worth a minimum of £14,000 and an attractive potential bonus on offer the following year, it is an exciting time for trainers, owners and breeders alike."
Ruth Quinn, Director of International Racing and Racing Development: "The Future Stayers project is a superb initiative which plays into the ever-evolving focus on developing and retaining staying talent here in Britain. There are now valuable incentives at multiple ages to encourage horses with an aptitude for stamina, and it is pleasing to see how the industry has come together to address an important challenge for the future of the sport and the breed."
About Matchbook:
Matchbook is a peer to peer betting exchange focused on giving customers low commission, best prices and best liquidity. The exchange launched its horse racing product in 2016 and has been gradually expanding its sponsorship portfolio over the past 3 years. The key point of difference between Matchbook and other exchanges is that the platform is developed in house by their own technology team and constantly being evolved and improved to provide the best customer experience. Matchbook is also the highest rated exchange on TrustPilot.
About EBF:
Under the guidance and jurisdiction of the EBF Co-Ordinating Committee, the British EBF's mandate is:
• To provide funds to support races of value to the thoroughbred that may otherwise be lost due to a lack of commercial attractiveness to racecourses.
• To implement new races that may be of benefit to the breed.
• To promote and support organisations whose purposes include assisting and
improving the breeding of thoroughbred horses.
• To provide financial support for equine research beneficial to the thoroughbred horse
• To ensure a minimum of 70% of 2yo maiden/novice races in GB carry EBF conditions are confined to EBF eligible runners.
What the British EBF does:
Since 1983, the British EBF has contributed over £34.5 million to prize money in British Racing and supports over 600 flat races and 80 national hunt races each season.
• British EBF currently invests over £1.7 million per year directly in to the prize money of races in GB and provides strategic support for races that promote the diversity of the breed and the race programme.
• Around 74% of this investment comes from contributions made by stud farms whose stallions stand in Great Britain.
Betway renews partnership with Hammers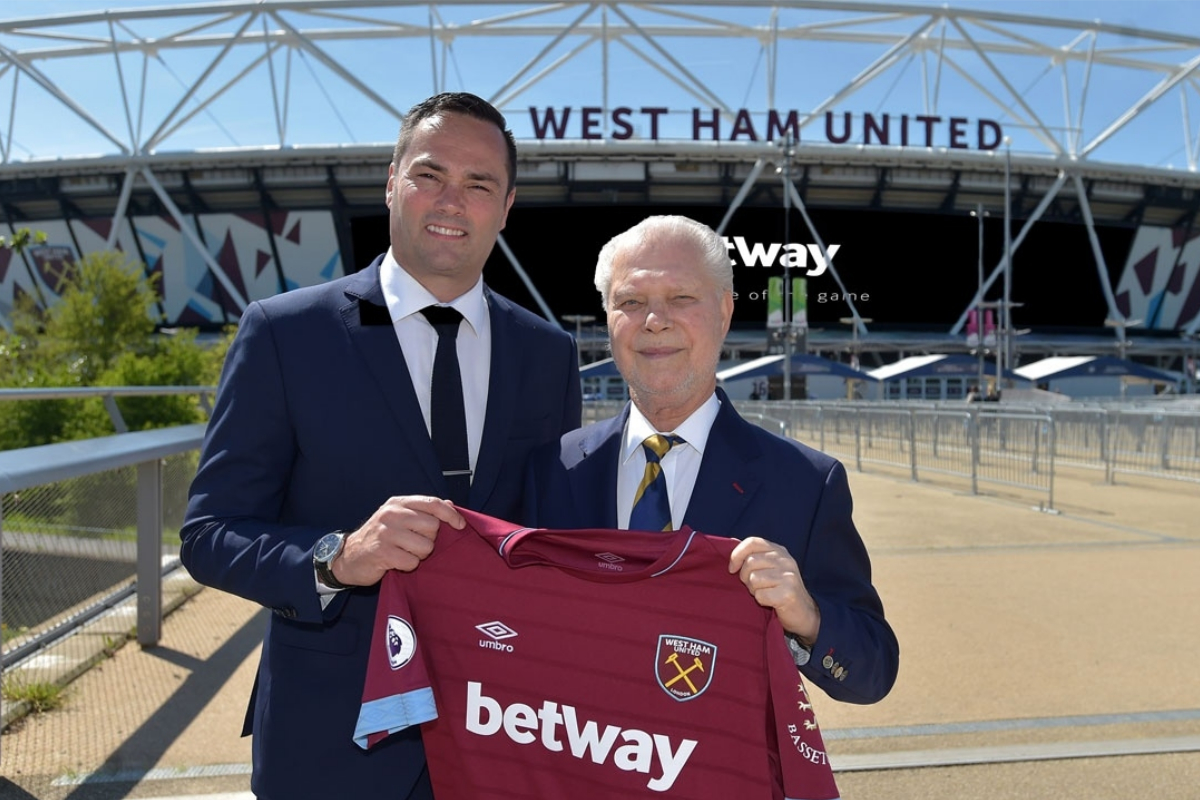 Reading Time:
2
minutes
Betway is delighted to announce the largest partnership deal in its history, renewing the agreement with West Ham to remain as the Club's principal partner for a further six years.
The leading online bookmaker has been the Hammers' principal partner for four years, since 2015, and the ongoing success of the partnership has led to the new long-term deal being finalised.
In that time, Betway and West Ham have worked hand-in-hand to bring supporters closer to their heroes, creating memories that will last a lifetime.
Initiatives like the Betway Academy, Betway Fan Taxi and West Ham Supermarket Sweep show Betway's commitment to understanding the emotions and bonds that Hammers fans have with their Club, and this is something supporters can expect more of with the partnership extension.
Anthony Werkman, CEO of Betway, said: "Our partnership with West Ham United has been a huge success over the past four years and we are proud to be extending it by another six.
"They are a club with one of the most passionate fanbases in the game, who we have built up a strong relationship with by giving them some unforgettable experiences and memories.
"This is something we are wholly committed to and we are delighted to be continuing our partnership with the club."
Karren Brady, West Ham United Vice-Chairman, said: "We are delighted to once again extend our partnership with Betway. After working together successfully for four years, this is a new, long-term, record-breaking commercial deal for the Club, which shows the faith that Betway has in West Ham United and our iconic global identity which has seen us recognised as one of the world's biggest football brands.
"We look forward to continuing to work with Betway as we embark on the next chapter for our great Club, and we will use this partnership as a platform for success, both on and off the pitch."
Karim Virani, Digital and Commercial Director at West Ham United, said: "We're hugely excited to continue working with such a respected and responsible Principal Partner in Betway. Since the front of shirt sponsorship began, Betway has supported the Club in a whole range of ways, by giving their time and energy, as well as their investment.
"This has delivered some fantastic work for good causes around our local boroughs, as well as putting on a number of once-in-a-lifetime experiences for die-hard Hammers fans. Extending this partnership provides the opportunity for this great work to continue for the benefit of our supporters and our communities, which are the lifeblood of West Ham United."
Paul Adkins, Marketing and Operation Director of Betway, said: "We signed our first deal with West Ham United in February 2015 at a historic time for the club with the upcoming move from Upton Park to the London Stadium.
"We then eagerly extended our deal with the club in August 2016 for a further three years, which was the largest sponsorship agreement in West Ham's history, something we have been delighted to extend."
Hotel Casino Acaray Adds Link King to its Entertainment Portfolio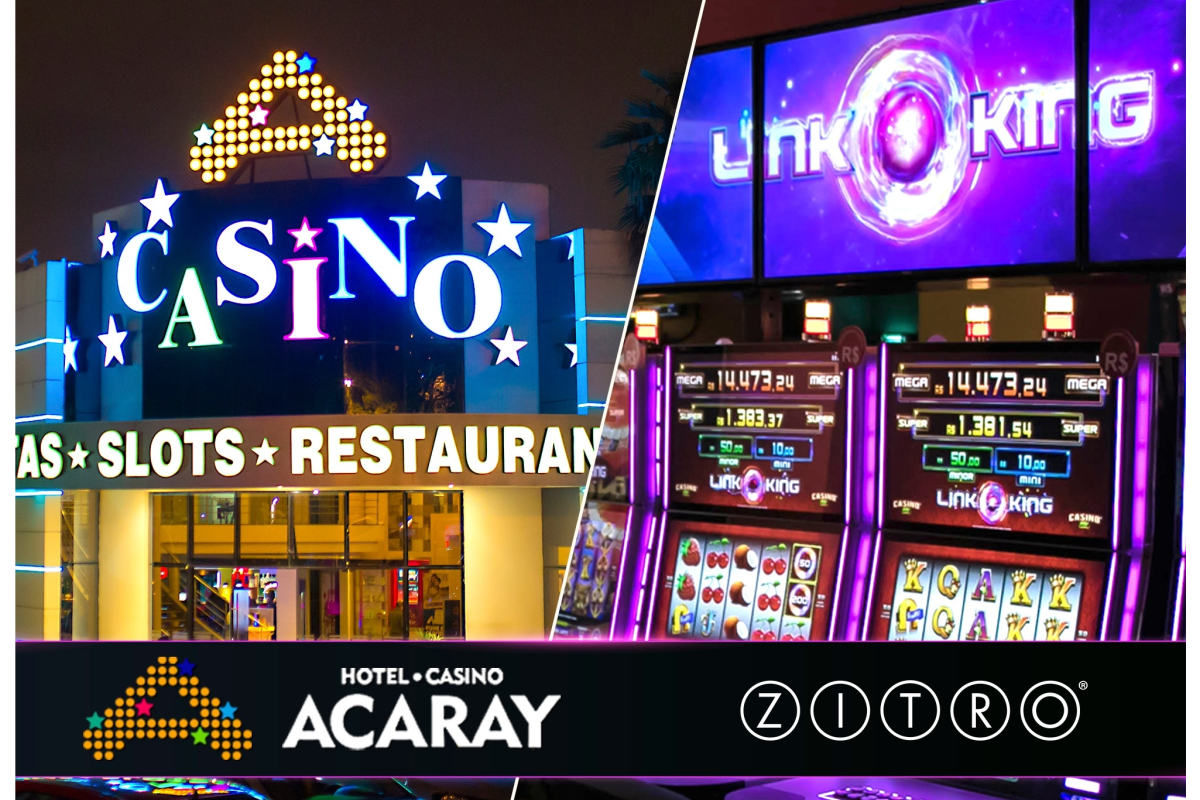 Reading Time:
1
minute
Hotel Casino Acaray in Paraguay has added the BRYKE multi-game LAP Link King to its entertainment portfolio.
"We carefully select the products we offer our clients to guarantee them the best entertainment. Link King is not only a product that fascinates players, but also gives us an amazing performance," Matias Relancio from Hotel Casino Acaray said.
"Link King is a formidable product and proven all over the world. The effect that it has had globally has turned it into a key product; a game that players actively look for, therefore it has become an essential for the Casinos. Now, in the emblematic Hotel Casino Acaray, the best video slot of the moment is also present in Paraguay," Alejandra Burato, Zitro´s Sales Director for Latin America said.
EPICENTER Major qualifiers gathered more than 15 million views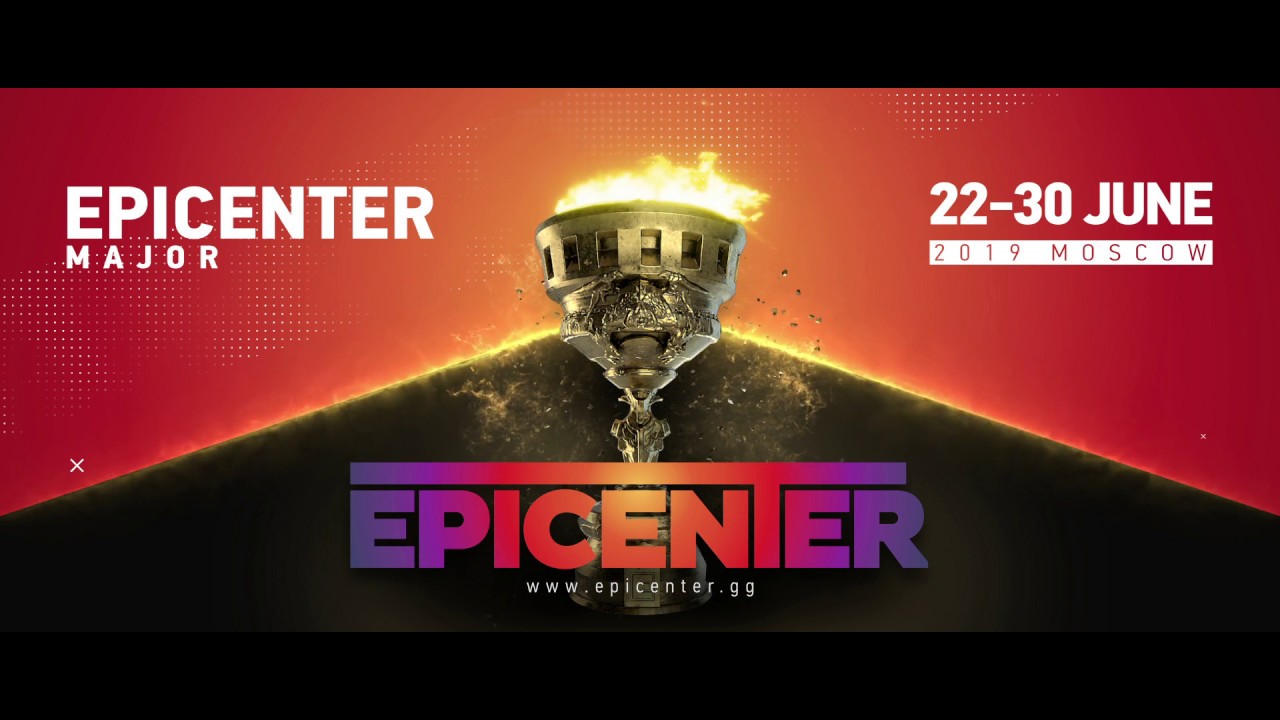 Reading Time:
2
minutes
Dota 2 EPICENTER Major qualifiers have gathered 15,4 million views worldwide*. The qualifier matches for EPICENTER XL, last year's Major series tournament in Moscow, gathered nearly two times fewer views – 7,8 million. Meanwhile the total amount of broadcast hours on Twitch amounted to 866 in 2019 as compared to EPICENTER XL 2018's 1100 hours.
The viewer count for the qualifier stage of DPC 2018-2019 season's fifth Major reached 177 147 during the CIS region grand-final of Virtus.pro versus Natus Vincere. Notably, EPICENTER XL's qualifiers final viewer count peaked at 67 668 under the same conditions. Overall, more than 5,5 million unique users viewed EPICENTER Major, exceeding last year's figure by more than 1,2 million.
The Russian broadcast of the upcoming Major's qualifiers engaged more than 10 million views, with 3 million unique views. The previous year's CIS broadcast gathered 4,4 million views and 2,3 million unique users.
EPICENTER Major in Dota 2 with a prize pool of $1 000 000 will take place in Moscow from June 22 to June 30. 14 out of 16 participating teams advanced to the main event through CIS, China, Europe, South America, North America, and Southeast Asia regional qualifiers. Two remaining spots are reserved for the participants of the previous Minor.
Epic Esports Events (a member of ESforce Holding) is the organizer of the EPICENTER Major. The tournament operator specializes in hosting international competitions and is the organizer behind EPICENTER Dota 2 and CS:GO series in Moscow and Saint Petersburg. Their first Dota 2 series was deemed the best Live Entertainment event by a leading European award EUBEA 2016, and EPICENTER XL 2019 was awarded the first place in nomination Russian Event per Eventex Awards.
*excluding statistics from China

ESforce Holding is one of the world's largest esports organizations and the leader of electronic sports in Russia. The holding company integrates all key areas of the esports business, from organizing international tournaments and professional content creation to publishing and advertising activities as well as online retail sales of esports-themed merchandise. ESforce owns over 220 popular online resources with a combined audience of 12 million followers and 114 million annual unique visitors, which provide a 90-percent reach to esports broadcast viewers in Russia and the CIS as well as access to a significant share of relevant international audiences. In 2018, the holding became part of the largest technology company in Russia, Mail.Ru Group.