Esports Tournaments Look to Digital Payments to Fix Delayed Prize Money Payouts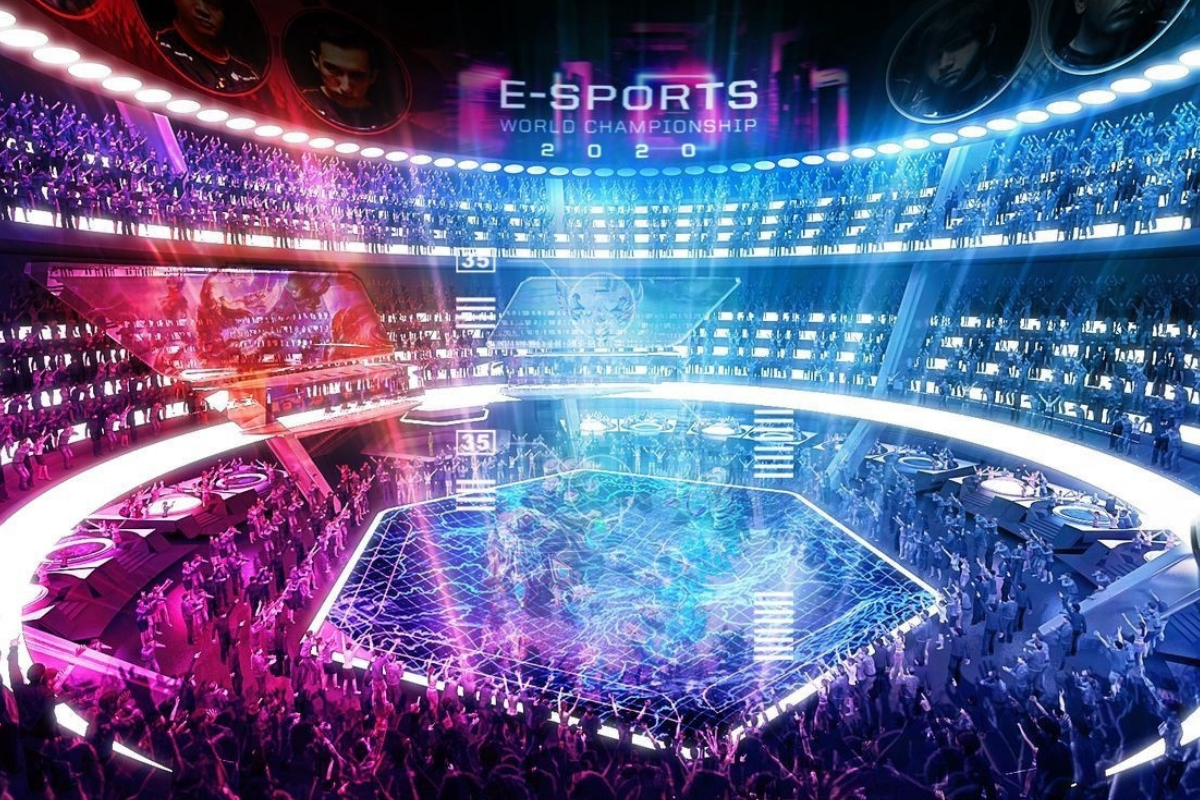 Reading Time:
7
minutes
FN Media Group Presents Microsmallcap.com Market Commentary
The Esports industry is growing exponentially, but there's one catch. With prize pools for Esports tournaments hitting the tens of millions, players of games such as Fortnite run by Tencent Holdings Ltd. backed Epic Games, are not getting paid on time. Esports payments present an enormous opportunity with a lack of fast and cost-effective payment options being available. Platforms such as PayPal are angling to be the preferred payments solution for global gaming events, recently announcing a partnership with Ubisoft for the 2019 Pro League Sessions of Rainbow Six Siege. E-gaming streaming also accounts for a big chunk of that business, including mini-donations made to Twitch users via Amazon payments. Having recently entered a strategic partnership with online Esports media giant Enthusiast Gaming Holdings Inc. , LiteLink Technologies Inc.'s wholly-owned subsidiary uBUCK Technologies SEZC is on the verge of disrupting the payment sector of the Esports industry by offering a truly fast payment option that also allows saving on payment fees.
Payment Delays Plague Esports
Industry watchers agree that Esports is about to be the greatest opportunity for investors this side of cannabis. Estimates from Newzoo have projected the global Esports market to easily top $1-billion by this year, and then go on to speed past $1.6 billion by 2021. Meanwhile, the global Esports audience is projected to grow to 453.8 million worldwide this year, a 15% year-on-year growth figure.
Sponsorships and prize pools have swelled as a result. The first Fortnite World Cup held by Tencent Holdings' Epic Games on June 26-28, 2019, will be putting up a whopping $30 million dollar prize pool to 200 qualifying players — each of whom will walk away with at least $50,000. These phenomenal prize pools have drawn world-class competitors from all over the world. Yet with all that money flying around to far-flung bank accounts, transaction and wiring fees have also escalated dramatically, and so has delays.
These problems can now be avoided with Streambucks, developed by LiteLink Technologies Inc.'s subsidiary uBUCK Technologies SEZC – a globally accessible decentralized digital wallet and P2P online payments platform that offers a stable token with a pin voucher solution, that serves as an attractive payments alternative for Esports tournaments and Egaming streamers.
Payment services such as Paypal have taken notice of the increased business in the Esports sector, partnering with game developers such as Ubisoft to get in on the action. As the official payment platform partner for Ubisoft's Tom Clancy's Rainbow Six Pro League and Majors, Paypal is acknowledging the reality that gaming now accounts for more than $12 billion in Paypal's total global payment volume. Yet Paypal has its drawbacks which include high fees, payment delays, and potential account suspensions – not to mention the prerequisite requirement of having a bank account to use the platform.
Secure cross-border payments have also become a persistent pain point in the world of Esports, with some organizers reported to be struggling with the exorbitant global wire fees charged by banks, PayPal and other money transfer services. This has led to inexcusable delays. Players from this January's Fortnite Australian Open Summer Smash event, for instance, still haven't received their prize money from Tencent Holdings Ltd. backed Epic Games, and according to Reddit, 25 players are still short of AUD$187,000 out of a combined AUD$500,000 prize pool.
This is far from an isolated incident. Many Esports players have complained all over Reddit boards and Twitter about their payments being delayed, even from known organizations. At times, entire tournaments, such as the Electronics and Games Expo in Cape Town held last year, have been skipping over winnings. In a majority of these cases, organizers have blamed administrative problems for payment issues.
Secure, Fast And Free Worldwide Transfers
LiteLink Technologies Inc.'s (LLT-LLNKF) deal with Enthusiast should put Streambucks squarely in the Esports firmament, and shake up a nascent sector. Under the terms of the letter of intent, uBUCK Technologies SEZC will serve as an official sponsor for Enthusiast's EGLX tournament events, with uBUCK's "Streambucks" digital payment solution acting as its payment remittance and funds transfer partner for Canada's largest video game expo, an event that drew in 55,000 attendees last year. uBUCK will also facilitate the transfer of the prize funds to the winners of the tournament.
Under this arrangement, Enthusiast will now be able to transfer Streambuck cash to vendors, tournament winners, and business associates from around the world without having to pay a single cent in transfer fees. With a reputation for fast, near-instantaneous payments, the top players should flock to the EGLX event from all over the world, bolstering this prestigious event even further.
Overseas payments have always been a sore spot for businesses and gamers, which is why the Streambucks platform will completely rewrite the rules. Unlike blockchain-based cryptocurrencies, Streambucks is truly democratized and accessible to mainstream users. Eliminating these costly fees and long processing times should go a long way to ensuring that tournament winners and participants are paid fast and without hassle.
Streambucks is also built on the decentralized, distributed ledger platform of Waves blockchain, known for its record-breaking speeds, while enjoying the same security as cryptocurrencies but with none of the volatility of crypto. That's because Streambuck cash is a U.S. dollar-backed stable token, unlike popular cryptocurrency coins and tokens which can fluctuate wildly as they're traded primarily by speculators on digital currency exchanges. Streambuck cash, on the other hand, is neither mineable nor tradeable, and its value is backed by the U.S. dollar through pin voucher sales.
The Disruptive Fintech Of Streambucks
The growth potential for Streambucks within Esports is limitless. uBUCK's deal with Enthusiast goes far beyond just payments for events, covering streaming and other online gaming activities. The company has agreed to integrate uBUCK's Streambucks solution on its colossal publisher network, which is currently frequented by 75 million monthly visitors. Enthusiast will receive a percentage of the profits from the uBUCK's Streambucks user activity.
Enthusiast Gaming Holdings Inc. (TSX-V:EGLX) (OTCQB:EGHIF) has been on the lookout for different ways to monetize its large and enthusiastic base of followers and engage with them across multiple touch points. Streaming services and broadcast is the latest expansion in its services portfolio—and it's where much of the Esports money is at, with Twitch raking in $1.6-billion in revenue in 2015, the year that Amazon (NASDAQ:AMZN) took over. Much of Twitch's revenue was generated through mini-donations made through Amazon Pay.
Specifically developed for Esports, Streambucks offers gamers and gaming fans with a seamless and secure way to make online payments, offering a solution that's designed to beat all potential payment competitors in terms of ease of use, speed, security, and cost.
Streambucks should help to accelerate this growth in Enthusiast Gaming's streaming revenue, as visitors to its network of sites can now use the Streambucks app to purchase products with Streambuck cash, with a debit card and make transfer payments and donations to streamers and Egamers.
Enthusiast will give Streambucks unprecedented exposure to their large community, helping to advertise the product in areas where there is unsold inventory, as part of its preferred partner pricing strategy. With the largest online gaming network in North America and a sprawling community dedicated and passionate about gaming, Enthusiast Gaming's tens of millions of gaming visitors is set to help Litelink Technologies Inc.'s (LLT) (LLNKF) uBUCK-developed Streambucks platform become a leading payments contender in the Esports sector, while revolutionizing digital payments as a whole.
Disclaimer:  Microsmallcap.com (MSC) is the source of the Article and content set forth above. References to any issuer other than the profiled issuer are intended solely to identify industry participants and do not constitute an endorsement of any issuer and do not constitute a comparison to the profiled issuer. FN Media Group (FNM) is a third-party publisher and news dissemination service provider, which disseminates electronic information through multiple online media channels. FNM is NOT affiliated with MSC or any company mentioned herein. The commentary, views and opinions expressed in this release by MSC are solely those of MSC and are not shared by and do not reflect in any manner the views or opinions of FNM. Readers of this Article and content agree that they cannot and will not seek to hold liable MSC and FNM for any investment decisions by their readers or subscribers. MSC and FNM and their respective affiliated companies are a news dissemination and financial marketing solutions provider and are NOT registered broker-dealers/analysts/investment advisers, hold no investment licenses and may NOT sell, offer to sell or offer to buy any security.
The Article and content related to the profiled company represent the personal and subjective views of the Author (MSC), and are subject to change at any time without notice. The information provided in the Article and the content has been obtained from sources which the Author believes to be reliable. However, the Author (MSC) has not independently verified or otherwise investigated all such information. None of the Author, MSC, FNM, or any of their respective affiliates, guarantee the accuracy or completeness of any such information. This Article and content are not, and should not be regarded as investment advice or as a recommendation regarding any particular security or course of action; readers are strongly urged to speak with their own investment advisor and review all of the profiled issuer's filings made with the Securities and Exchange Commission before making any investment decisions and should understand the risks associated with an investment in the profiled issuer's securities, including, but not limited to, the complete loss of your investment. FNM was not compensated by any public company mentioned herein to disseminate this press release but was compensated twenty five hundred dollars by MSC, a non-affiliated third party to distribute this release on behalf of LiteLink Technologies Inc.
FNM HOLDS NO SHARES OF ANY COMPANY NAMED IN THIS RELEASE.
This release contains "forward-looking statements" within the meaning of Section 27A of the Securities Act of 1933, as amended, and Section 21E the Securities Exchange Act of 1934, as amended and such forward-looking statements are made pursuant to the safe harbor provisions of the Private Securities Litigation Reform Act of 1995. "Forward-looking statements" describe future expectations, plans, results, or strategies and are generally preceded by words such as "may", "future", "plan" or "planned", "will" or "should", "expected," "anticipates", "draft", "eventually" or "projected". You are cautioned that such statements are subject to a multitude of risks and uncertainties that could cause future circumstances, events, or results to differ materially from those projected in the forward-looking statements, including the risks that actual results may differ materially from those projected in the forward-looking statements as a result of various factors, and other risks identified in a company's annual report on Form 10-K or 10-KSB and other filings made by such company with the Securities and Exchange Commission. You should consider these factors in evaluating the forward-looking statements included herein, and not place undue reliance on such statements. The forward-looking statements in this release are made as of the date hereof and MSC and FNM undertake no obligation to update such statements.
Source: Microsmallcap.com
Deloitte and DBS Win Top Prizes in Finals of Singtel's PVP Corporate League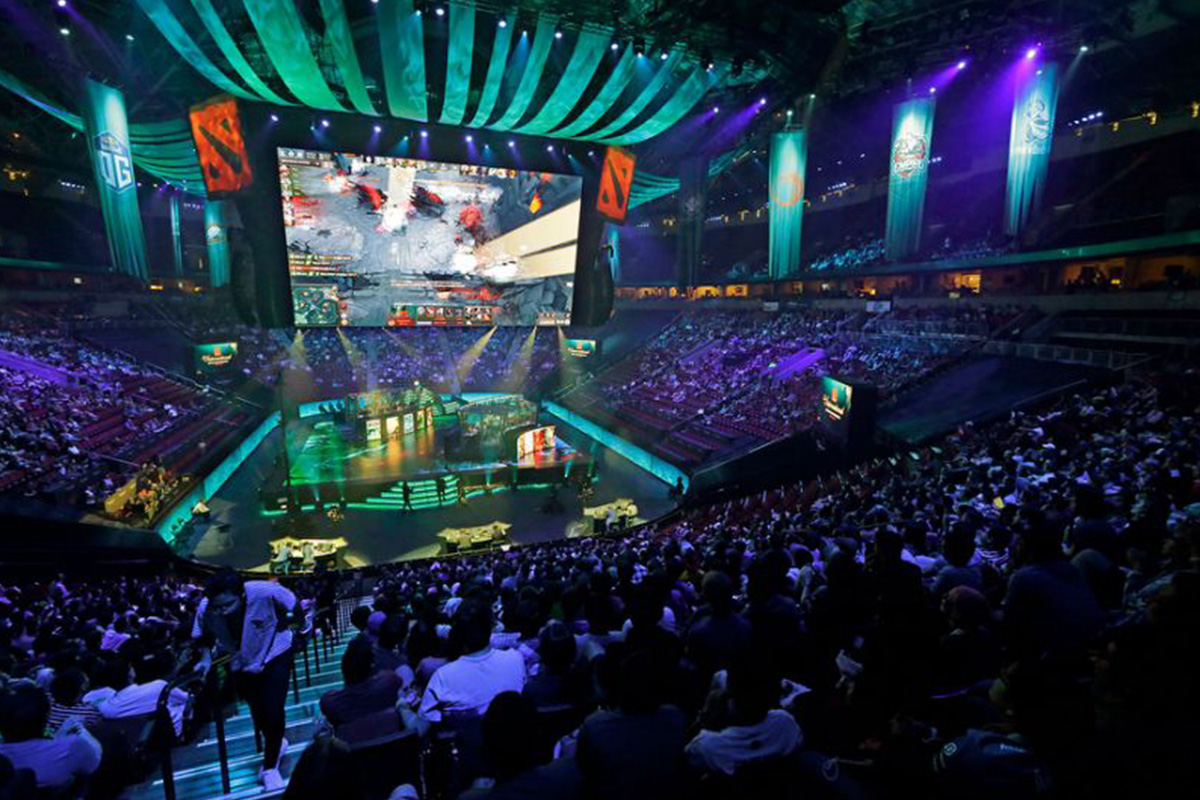 Reading Time:
1
minute
Accounting firm Deloitte and local bank DBS have won top prizes in the finals of Singtel's PVP Corporate League. DeloitteOne has won the Dota 2 crown and $4000, while Turret Heist of DBS secured $3000 for their skill at MLBB.
The final events were witnessed by guest of honour S Iswaran, the Minister for Communications and Information.
"The increased recognition of esports and its influence on media, technology and culture, holds significant economic potential for the industry," Iswaran said, adding that Singapore's "well-connected and resilient infrastructure" put the country "in good stead to become a focal point for gaming and esports in the region."
The two teams and their runner-ups qualified for spots in the online regional qualifiers, where they will face teams from Indonesia, Malaysia, the Philippines and Thailand.
Katowice Hitches its Wagon to esports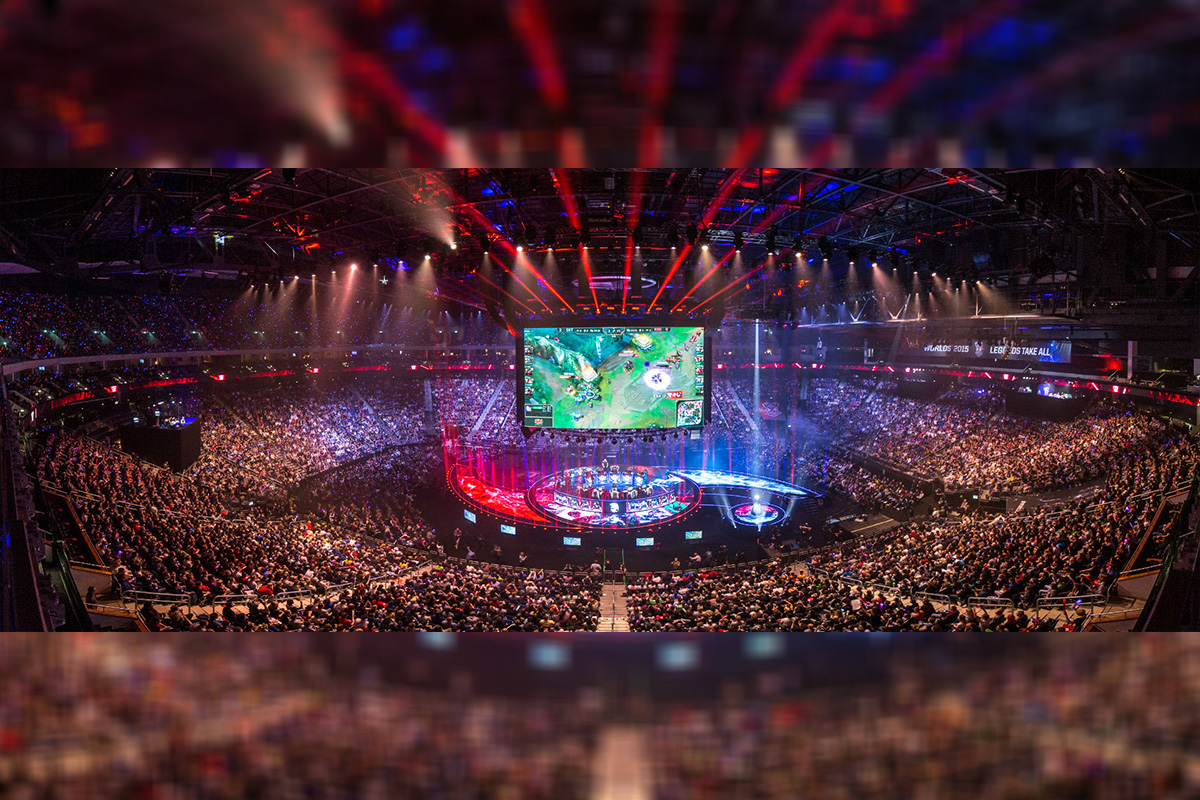 Reading Time:
1
minute
Katowice was once known as a mining town. Today, that arena is best known as the home of Intel Extreme Masters (IEM) Katowice, one of the most prestigious Counter-Strike tournaments in the world. Every year, teams fly in from North America, South America, Asia, Africa, and Europe to compete for esports fame and a $1 million prize pool.
For someone outside Katowice, it is genuinely bewildering to be in a minor Polish municipality, with a population of 294,000, surrounded by twentysomethings and teenagers who ate a layover in Frankfurt in order to watch the action live.
The city is all gray skies and towering tenements, but for a few weeks in February, it's also the Counter-Strike capital. This year's tournament attracted 174,000 visitors. The little mining town has hitched its wagon to esports, in the hopes that it can transform its centre of industry.
The StarLadder Berlin Major 2019 Championship Starts in Less Than 10 Days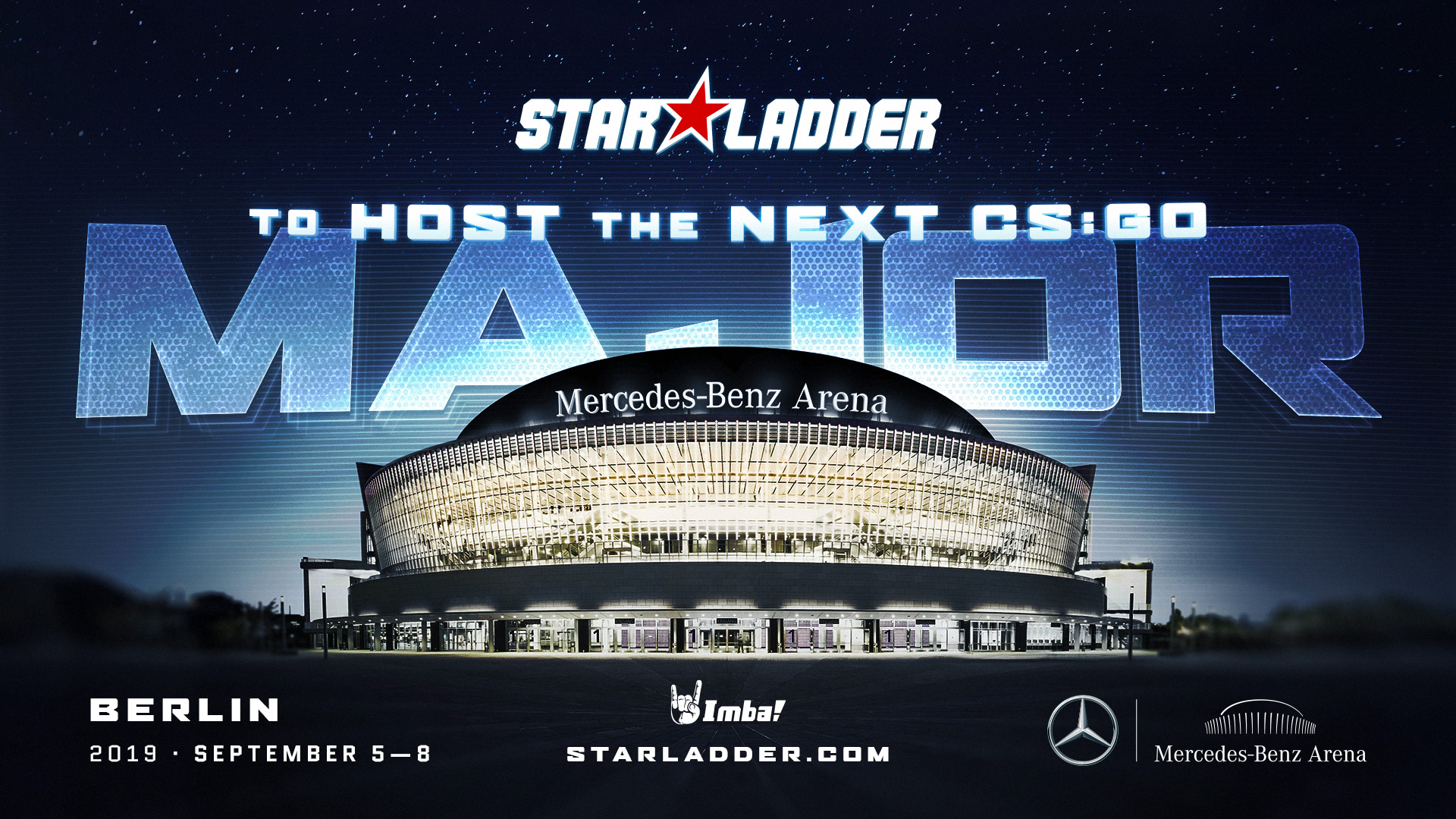 Reading Time:
4
minutes
There are a plethora of annual events that every eSports fan eagerly anticipates, and we are sure that you are familiar with the majority of them. In case you still haven't heard about this one, we are here to bring the news! Something big is coming your way in just 10 days, and it's beyond exciting!
Brace yourselves, for the StarLadder Berlin Major 2019 championship which starts on August 23rd! One of the biggest CS:GO championships is bound to make gamers and eSports fans waiting to place their bets, put everything else aside, and enjoy the event!
The Prize Pool
The StarLadder Berlin Major 2019 championship winner is looking at half a million dollars in prize money, out of a purse of $1M total! You can bet that all teams would be extremely motivated to defeat the competition! Better yet, you can place your actual bets, but in order to do it the right way, you should probably get familiar with the favorites this year.
The StarLadder Berlin Major Teams
When it comes to the teams, taking part in this championship, we have to start by presenting the ones that managed to qualify for a Major event for the first time! All five new teams would stop at nothing to perform better than their rivals, regardless of the strong competition. Of course, opinions on these teams' chances to win vary, but there are many moments in history when teams with fewer chances have turned the tables on everyone against all odds. This is one of the best things about eSports in general, and we're likely to see some quality action and odds-defying feats!
CR4ZY, Syman Gaming, INTZ, DreamEaters, and forZe were all able to qualify for the StarLadder Berlin Major 2019 championship, which means that we get to witness more action than usual! Betting will be unusually exciting as well.
The Underdogs
CR4ZY was formerly known as Valiance & Co. and almost all of the players in its current composition are from Serbia and Bosnia and Herzegovina. However, the organization is officially under the German flag. The team has quite a history and they can brag with a lot of 1st places in different events and tournaments since 2017 when they began competing in CS:GO tournaments.
The Counter-Strike team at the Brazilian INTZ eSports will compete at StarLadder Berlin Major 2019 as well. The Brazilian organization has been around since 2015, and most eSports fans are probably familiar with their participation in numerous other championships like DOTA 2, FIFA, League of Legends, etc., but CR4ZY still has a better chance to win, according to multiple opinions on this topic. Needless to say, everything could change during the event, but this is what makes it interesting, right?
Syman Gaming is an organization based in Russia, but most of the players come from Kazakhstan and Azerbaijan. The team name has been known in the eSports world since 2017, and we expect them to show some skills, despite the fact that they are kind of underrated as well. There is nothing quite like a surprise turn of events!
The Russian organization called DreamEaters is mostly known for their participation in numerous Counter-Strike: Global Offensive and Rainbow Six tournaments, meaning that they might actually have a good chance to be on top of the other teams, but we are yet to see how they perform during this eSports event.
Last but not least: forZe is another Russian team whose history goes a couple of years back when it comes to CS:GO-related activities and events.
The Favorites
Needless to say, the championship favorites Astralis and Liquid would not give up without putting up a fight. These are probably the two most recognizable names among CS:GO fans, and there is a good reason for that. Liquid's winning spree in the past few months says a lot – they won most of the tournaments they took part in, both in the U.S and in Europe.
Bottom line is: if you have already decided to place some bets, prior to having fun while watching the epic matches, you definitely need to make a lot of decisions. This is considering that six new qualifiers are going to compete in the StarLadder Berlin Major 2019, and they are more or less equally matched, not to mention eager to stand against the favorites.
You can literally expect the unexpected here, which is the main source of excitement! We believe that all the fans keen on eSports betting feel the same way about the second Major championship this year. You simply can't miss your chance to do some CS:GO betting, and what better way to do so than doing it via BUFF.bet's outrights.
Keep your fingers crossed and enjoy the show! StarLadder Berlin Major 2019 is almost here.
-end-
About BUFF.bet:
BUFF.bet offers the entire range for a world-class betting brand and widest selection of eSports and crypto options for wagering, as well as sports, slot games, live casino, and virtual sports. Its modern design complying with web UI/UX trends gives a premium players' betting experience. Created with the mindset of a true eSports warrior, BUFF.bet is the perfect place for betting online using cryptocurrencies or fiat money. Discover more about it here: https://buff.bet/
About BUFFbet Affiliates:
Using the world's leading affiliate platform, we offer you to join the program and monetize your sports, eSports and casino traffic. Check the program here: https://buffaffiliates.com/