WePlay! Tug of War: Dire list of participants and other details are revealed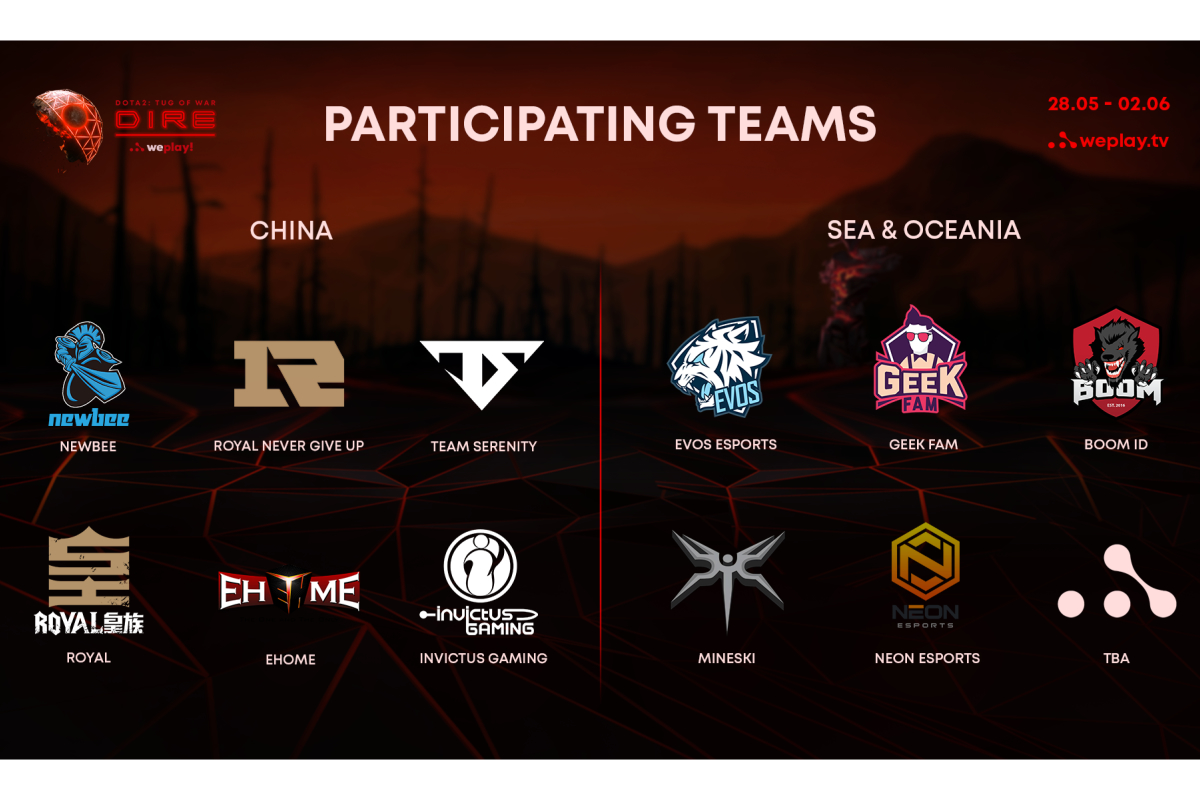 Reading Time:
2
minutes
The second Dota 2 WePlay! tournament of the Tug of War series called WePlay! Tug of War: Dire starts on May 28, 2019. Winners will get slots on the LAN-final at WePlay! Tug of War: Mad Moon with a total prize pool of $300,000.
Participants from America and Asia will be divided into two separate Single Elimination brackets within the new innovative format. Each bracket will get its own champion, and both winners will receive a slot on the LAN-final at WePlay! Tug of War: Mad Moon, where the teams will fight for a prize pool of $300,000. Eight teams will be directly invited for the first round of the coming standoff, while four more teams will bypass the early stage and start their tournament performance in the quarterfinals.
List of participants
The Americas
South America:
Infamous (semifinals)

paiN Gaming (semifinals)

Gorillaz Pride

SKOL

Thunder Predator

FreeStyle
North America:
J.Storm (semifinals)

Team Xolotl

Vega Academy

beastcoast

Black Sheep
SEA
Southeast Asia:
Mineski (semifinals)

Neon Esports

Geek Fam

EVOS Esports

Bood ID

TBA*
China:
EHOME (semifinals)

Royal Never Give Up (semifinals)

Invictus Gaming

Royal

Team Serenity

Newbee
Format and Prize Pool
All the matches, except from the final ones, will be played in a Best of 3 format. The winner of each bracket will be determined during the grand finals in the demanding Best of 5 format. Both champions of Tug of War: Dire will be granted with quotas for the anticipated LAN-finals WePlay! Tug of War: Mad Moon.
The size of the WePlay! Tug of War: Dire total prize pool will be $30,000. Vice champions will receive checks for $6,000. The teams that will take places between the third and fourth will be rewarded with $2,000. And players recognized as the strongest during the tournament will receive a nice bonus of $5,000 for the MVP title.
Most Valuable Players
MVPs will be determined in two phases:
1) The online audience will be able to vote via weplay.tv during the tournament days;
2) After each Super Final, a jury that consists of WePlay! talent crew will vote on the players, chosen by viewers.
* TBA – the team is to be announced later.
#WePlay #TugOfWar #WePlayDota2
Source: WePlay! Esports Press Office
Deloitte and DBS Win Top Prizes in Finals of Singtel's PVP Corporate League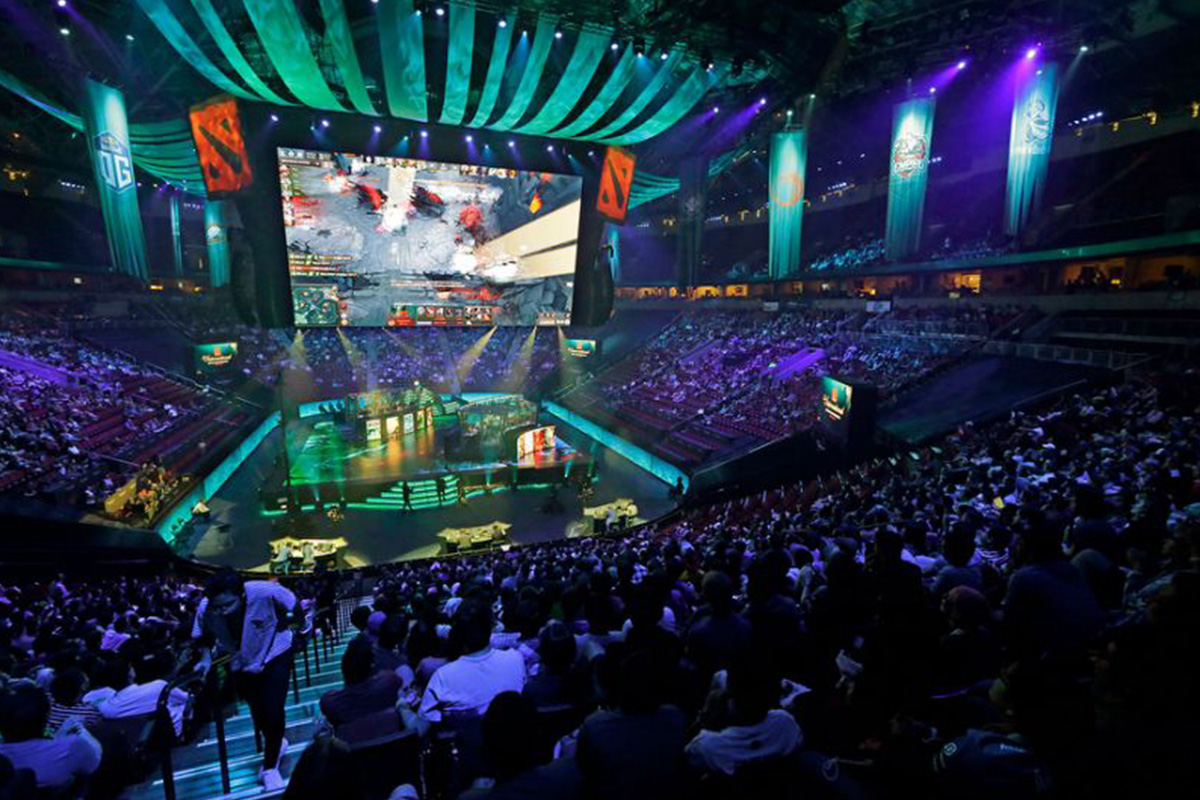 Reading Time:
1
minute
Accounting firm Deloitte and local bank DBS have won top prizes in the finals of Singtel's PVP Corporate League. DeloitteOne has won the Dota 2 crown and $4000, while Turret Heist of DBS secured $3000 for their skill at MLBB.
The final events were witnessed by guest of honour S Iswaran, the Minister for Communications and Information.
"The increased recognition of esports and its influence on media, technology and culture, holds significant economic potential for the industry," Iswaran said, adding that Singapore's "well-connected and resilient infrastructure" put the country "in good stead to become a focal point for gaming and esports in the region."
The two teams and their runner-ups qualified for spots in the online regional qualifiers, where they will face teams from Indonesia, Malaysia, the Philippines and Thailand.
Katowice Hitches its Wagon to esports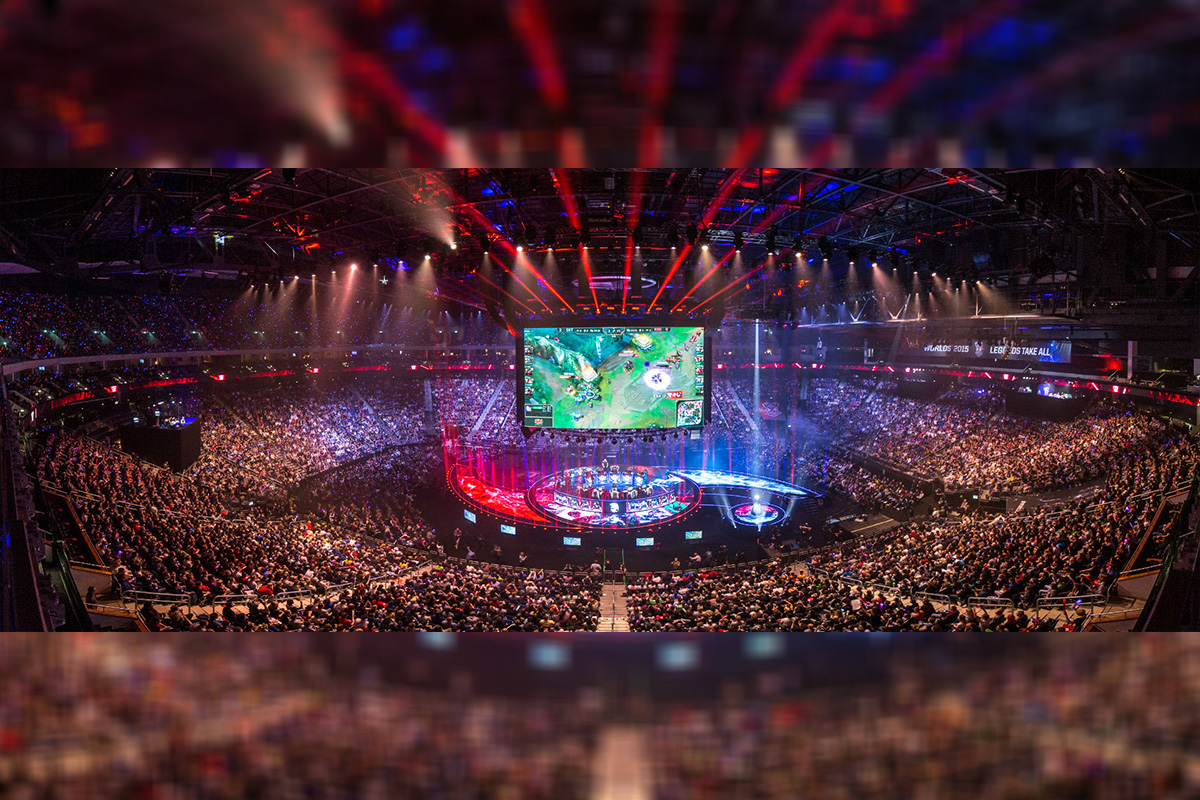 Reading Time:
1
minute
Katowice was once known as a mining town. Today, that arena is best known as the home of Intel Extreme Masters (IEM) Katowice, one of the most prestigious Counter-Strike tournaments in the world. Every year, teams fly in from North America, South America, Asia, Africa, and Europe to compete for esports fame and a $1 million prize pool.
For someone outside Katowice, it is genuinely bewildering to be in a minor Polish municipality, with a population of 294,000, surrounded by twentysomethings and teenagers who ate a layover in Frankfurt in order to watch the action live.
The city is all gray skies and towering tenements, but for a few weeks in February, it's also the Counter-Strike capital. This year's tournament attracted 174,000 visitors. The little mining town has hitched its wagon to esports, in the hopes that it can transform its centre of industry.
The StarLadder Berlin Major 2019 Championship Starts in Less Than 10 Days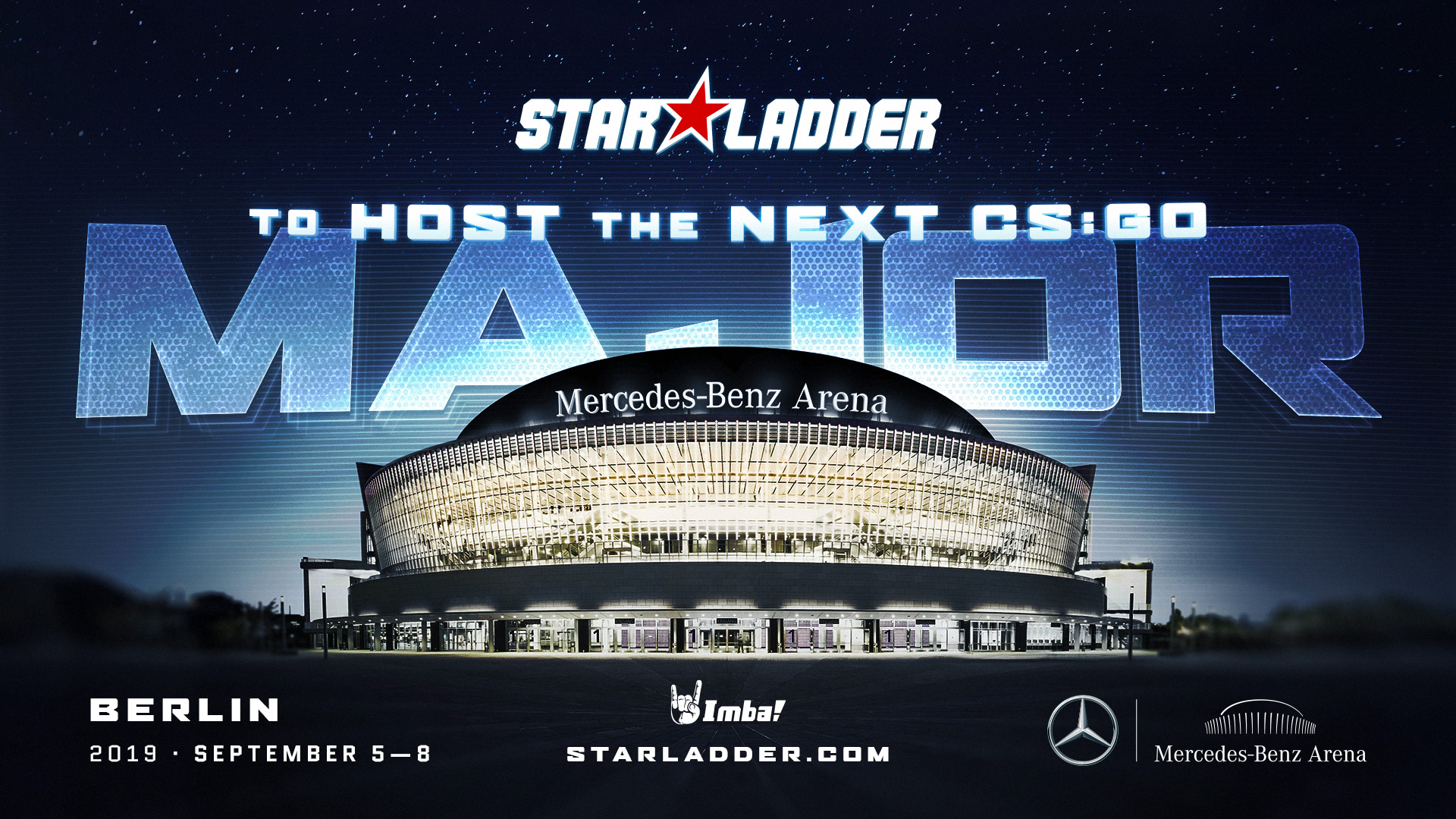 Reading Time:
4
minutes
There are a plethora of annual events that every eSports fan eagerly anticipates, and we are sure that you are familiar with the majority of them. In case you still haven't heard about this one, we are here to bring the news! Something big is coming your way in just 10 days, and it's beyond exciting!
Brace yourselves, for the StarLadder Berlin Major 2019 championship which starts on August 23rd! One of the biggest CS:GO championships is bound to make gamers and eSports fans waiting to place their bets, put everything else aside, and enjoy the event!
The Prize Pool
The StarLadder Berlin Major 2019 championship winner is looking at half a million dollars in prize money, out of a purse of $1M total! You can bet that all teams would be extremely motivated to defeat the competition! Better yet, you can place your actual bets, but in order to do it the right way, you should probably get familiar with the favorites this year.
The StarLadder Berlin Major Teams
When it comes to the teams, taking part in this championship, we have to start by presenting the ones that managed to qualify for a Major event for the first time! All five new teams would stop at nothing to perform better than their rivals, regardless of the strong competition. Of course, opinions on these teams' chances to win vary, but there are many moments in history when teams with fewer chances have turned the tables on everyone against all odds. This is one of the best things about eSports in general, and we're likely to see some quality action and odds-defying feats!
CR4ZY, Syman Gaming, INTZ, DreamEaters, and forZe were all able to qualify for the StarLadder Berlin Major 2019 championship, which means that we get to witness more action than usual! Betting will be unusually exciting as well.
The Underdogs
CR4ZY was formerly known as Valiance & Co. and almost all of the players in its current composition are from Serbia and Bosnia and Herzegovina. However, the organization is officially under the German flag. The team has quite a history and they can brag with a lot of 1st places in different events and tournaments since 2017 when they began competing in CS:GO tournaments.
The Counter-Strike team at the Brazilian INTZ eSports will compete at StarLadder Berlin Major 2019 as well. The Brazilian organization has been around since 2015, and most eSports fans are probably familiar with their participation in numerous other championships like DOTA 2, FIFA, League of Legends, etc., but CR4ZY still has a better chance to win, according to multiple opinions on this topic. Needless to say, everything could change during the event, but this is what makes it interesting, right?
Syman Gaming is an organization based in Russia, but most of the players come from Kazakhstan and Azerbaijan. The team name has been known in the eSports world since 2017, and we expect them to show some skills, despite the fact that they are kind of underrated as well. There is nothing quite like a surprise turn of events!
The Russian organization called DreamEaters is mostly known for their participation in numerous Counter-Strike: Global Offensive and Rainbow Six tournaments, meaning that they might actually have a good chance to be on top of the other teams, but we are yet to see how they perform during this eSports event.
Last but not least: forZe is another Russian team whose history goes a couple of years back when it comes to CS:GO-related activities and events.
The Favorites
Needless to say, the championship favorites Astralis and Liquid would not give up without putting up a fight. These are probably the two most recognizable names among CS:GO fans, and there is a good reason for that. Liquid's winning spree in the past few months says a lot – they won most of the tournaments they took part in, both in the U.S and in Europe.
Bottom line is: if you have already decided to place some bets, prior to having fun while watching the epic matches, you definitely need to make a lot of decisions. This is considering that six new qualifiers are going to compete in the StarLadder Berlin Major 2019, and they are more or less equally matched, not to mention eager to stand against the favorites.
You can literally expect the unexpected here, which is the main source of excitement! We believe that all the fans keen on eSports betting feel the same way about the second Major championship this year. You simply can't miss your chance to do some CS:GO betting, and what better way to do so than doing it via BUFF.bet's outrights.
Keep your fingers crossed and enjoy the show! StarLadder Berlin Major 2019 is almost here.
-end-
About BUFF.bet:
BUFF.bet offers the entire range for a world-class betting brand and widest selection of eSports and crypto options for wagering, as well as sports, slot games, live casino, and virtual sports. Its modern design complying with web UI/UX trends gives a premium players' betting experience. Created with the mindset of a true eSports warrior, BUFF.bet is the perfect place for betting online using cryptocurrencies or fiat money. Discover more about it here: https://buff.bet/
About BUFFbet Affiliates:
Using the world's leading affiliate platform, we offer you to join the program and monetize your sports, eSports and casino traffic. Check the program here: https://buffaffiliates.com/