Innobet Pens BtoBet Partnership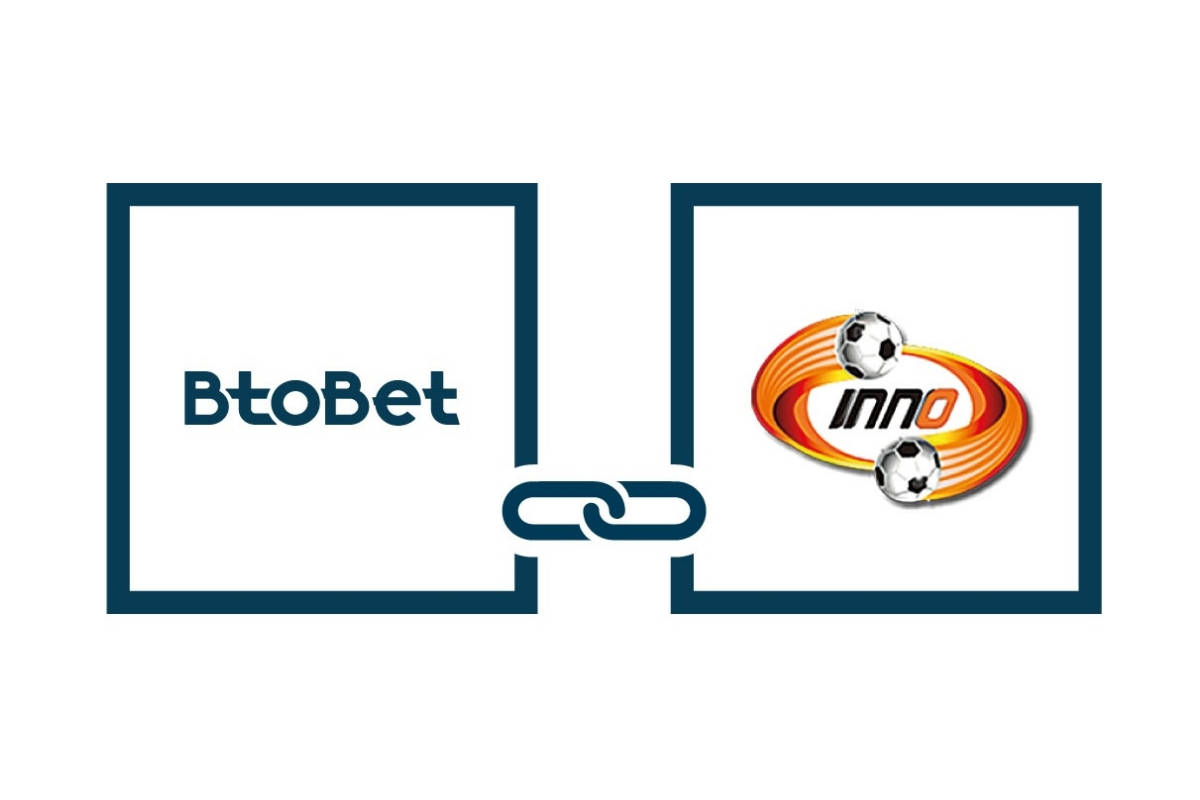 Reading Time:
2
minutes
Leading iGaming technology provider BtoBet has furthered its presence in Africa, with its regional Certified Partner – STM Gaming – striking a partnership with Ugandan operator Innobet. This has been the latest of a series of partnerships to be announced in Africa, with this year seeing operators in Kenya, Nigeria, Tanzania, Chad, Guinea and Namibia amongst other countries already going live making use of BtoBet's lite yet advanced version of its iGaming platforms.
Seeking to provide an optimal user experience, Innobet will provide its players with a range of betting activities based on a global level such as football, horse racing, tennis, cricket and a variety of other popular sports. The Ugandan licensee will also be diversifying its content offering with a comprehensive list of online casino games and jackpot offerings.
STM Gaming's CEO, Alessandro Pizzolotto, said that BtoBet's White Label Partnership Program is constantly gaining momentum with African White Label Operators seeking to enter the local market opting for an approach based on knowledge coupled with simplified yet advanced and highly adaptable technology. Further commenting on the African scenario, Pizzolotto stated that the continent's iGaming industry is increasingly becoming more appealing, with a number of countries moving towards embracing a regulatory framework, and significant investments ameliorating the local internet and smartphone penetration and infrastructure.
BtoBet will be present at GEFA which is set to take place in Abidjan, Ivory Coast, from the 26th until the 28th June. It has also published a Francophone Handbook, detailing important information on all the countries in the region concerning internet and smartphone penetration, financial inclusion, and how operators can augment the player experience through dedicated content featuring innovative user interfaces. Download the Industry Report and schedule a meeting with our team of local experts by sending an email on sales@btobet.com.
About BtoBet:
BtoBet is a multinational company and is part of a group with 20 years of experience in software development in IT, telecommunication, e-commerce and banking, strongly committed to technology and widely investing in technology research and development. The experience gained at the forefront in these advanced environments, compared with the more recent gambling industry, allows BtoBet to be visionary with a deep understanding of the requirements of the market, catching changing trends and anticipating bookmakers' and operators' needs. BtoBet is a true partner in technology, offering a standalone platform and services for the iGaming and Sports Betting industry. It counts on a very talented, continuously trained development team and day to day management support to clients. BtoBet allows licensees to be unique in the market, by giving them the opportunity to completely personalise their offers for Sports betting and iGaming business, online mobile and retail.
Sportingtech expands in African market with BetOn in Uganda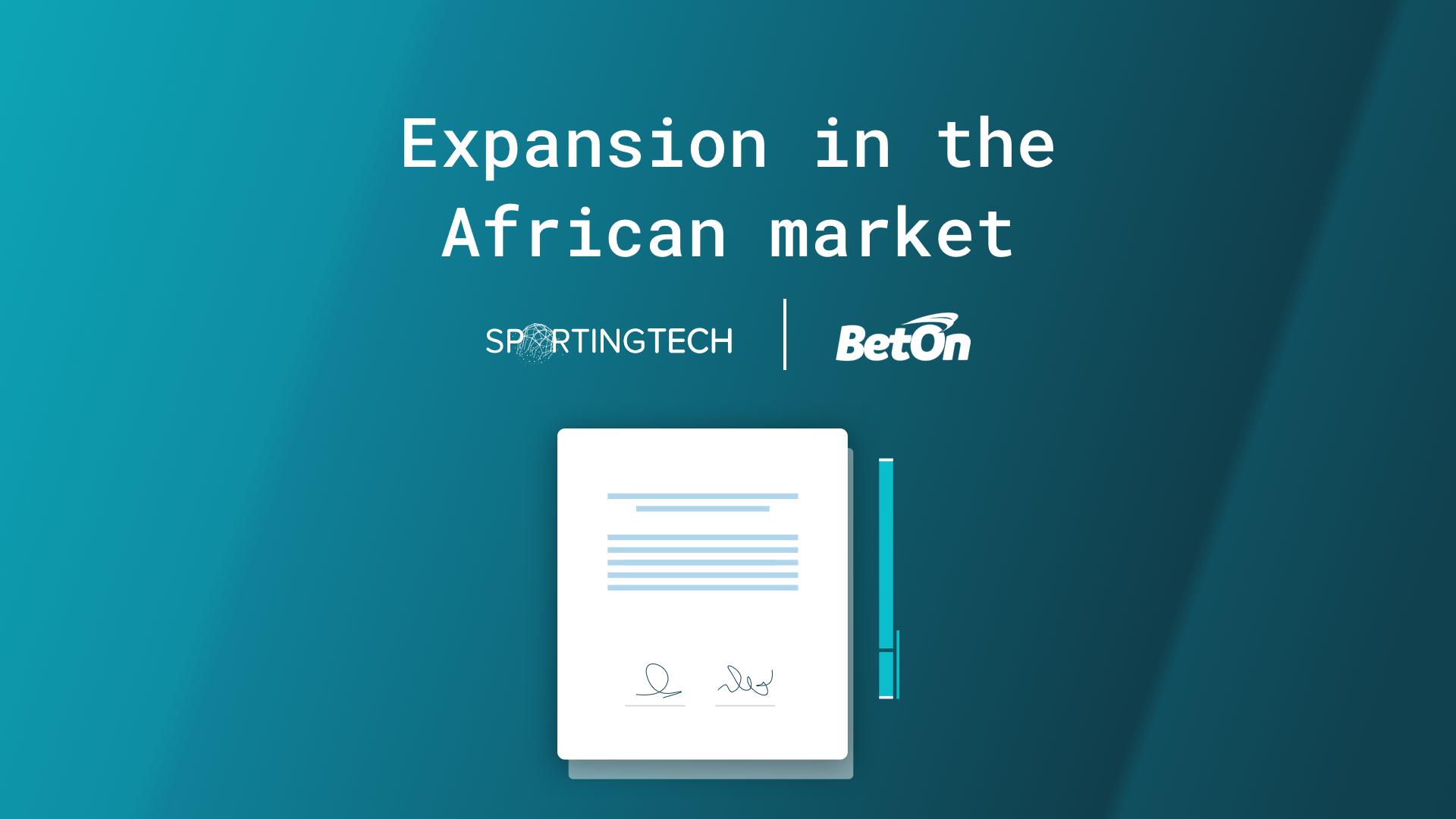 Reading Time:
2
minutes
Sportingtech, igaming platform provider increases its African market share closing the deal with MENA Sports Consulting (U) Limited, trading as BetOn in Uganda. The full scope of the sports betting and gambling products and services are available through all delivery channels – online, mobile and retail.
The full scope of sports betting and gambling products
Pulse Platform is a multi-management platform that combines sports, technology, casino games and betting into a single solution.
After upgrading to Sportingtech's state-of-the-art igaming offering, BetOn now has all the benefits of the platform, utilizing online, mobile and retail channel to run its country-wide betting operations.
It uses all the latest features and updates from risk analysis tools, content and sportsbook management, powerful CRM and CMS for online business, to the Cashier Application.
Cashier Application was specially developed for retail business. It is a completely web-based application – no installation required, simple to use and optimized to work with any hardware configuration.
Increasing African market share is paramount
"We are extremely happy to widen our impact in the African igaming market. Entering the Ugandan market with BetOn is a vital milestone.
 We aim to support promising projects like BetOn in achieving their goals in setting the standard for online, mobile and retail betting excellence in Uganda.
 This is a great opportunity for both Sportingtech and BetOn to use and showcase the full power of our Pulse Platform", expressed Vito Sesar, Business Development Manager at Sportingtech.
Meet Sportingtech to discuss business opportunities
In case you want to meet Sportingtech's team and find out more about its sports betting offering or other products, you can do so by sending an email to marketing@sportingtech.com or sales@sportingtech.com, and arranging a meeting, whether it's a Skype call or a meeting in person at one of the upcoming igaming events.
To learn more about Sportingtech, please visit this link: http://bit.ly/2TrVlrU.
About Sportingtech
Sportingtech is igaming platform provider bringing you advanced technology product package for running online and land-based betting and gambling operations for any market. With offices in Malta, Portugal and Curacao, the company strives to develop ground-breaking solutions for the operators, targeting some of the most demanding jurisdictions.
Knowing how sports betting and games of chance have progressed in the last decade as well as market demands regarding the software, information technology systems, legislation requirements, we at Sportingtech make it easier for you to overcome all these challenges.
About BetOn
BetOn draws upon the best practices in both Europe and Africa operating a full online and offline sports betting and lotteries product portfolio. The company is setting the standard for online, mobile and retail excellence in Uganda covering all the major sporting events across Europe and the world.
NGB Data Show the Growth of Gambling Industry in South Africa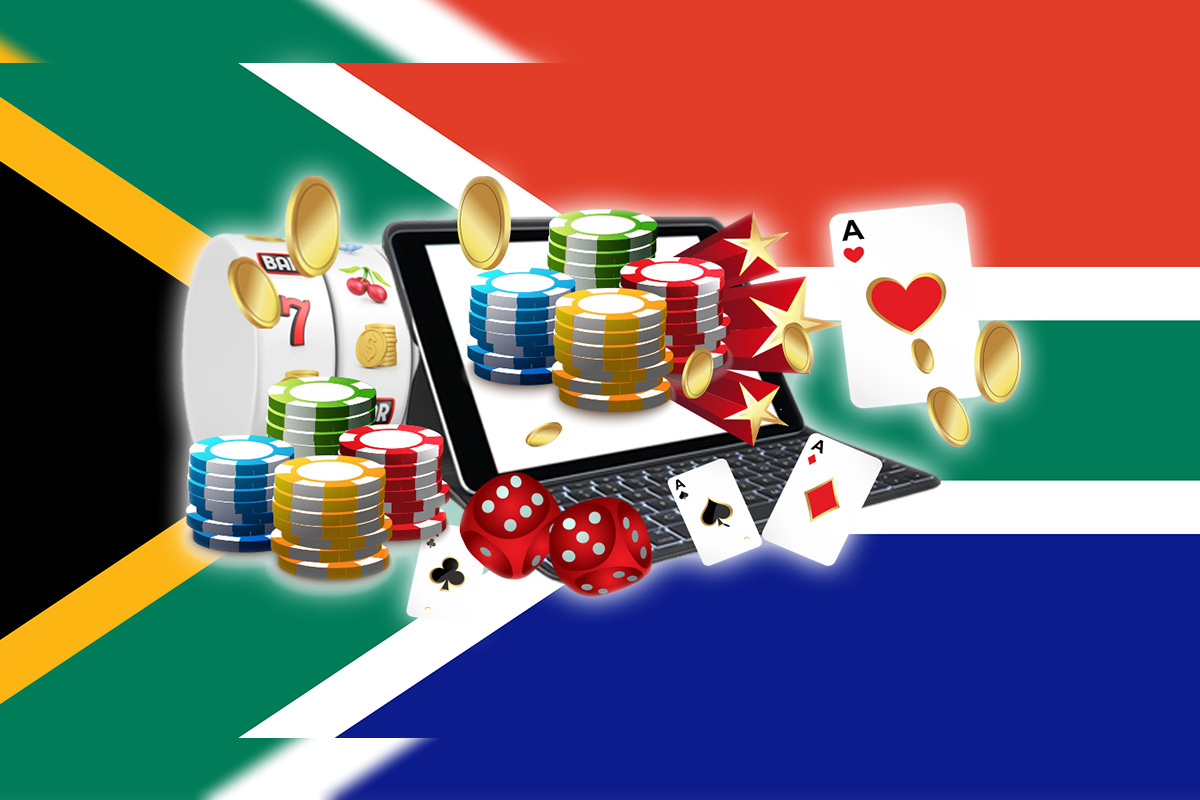 Reading Time:
1
minute
Data from the National Gambling Board (NGB) have shown that gambling is one of South Africa's biggest grossing industries. Gambling industry generated 30 billion rand in 2018. This is just from the 40 brick-and-mortar casinos licensed to operate in the country.
Online gambling is currently banned in South Africa but that has not prevented offshore operators from targeting the South African market nor has it deterred South Africans from signing-up at these illegal online casinos. NGB is highly concerned that the rise of illegal gambling is eroding the revenue of legal gambling operations.
The brick and mortar casino industry in the country is growing rapidly as it offers punters a variety of options like sports betting, horse racing, bingo and classic table games. The land base casino industry is expected to generate around 25 billion rand by 2021.
The South African government has been hesitant to legalise online gambling and give punters even more options. The Casino Association of South Africa claims that it is neither for nor against legal online gambling but it highlighted the fact that with the advancement of technology, online gambling is growing more popular by the day.
Digitain expands Africa presence with Westernbet partnership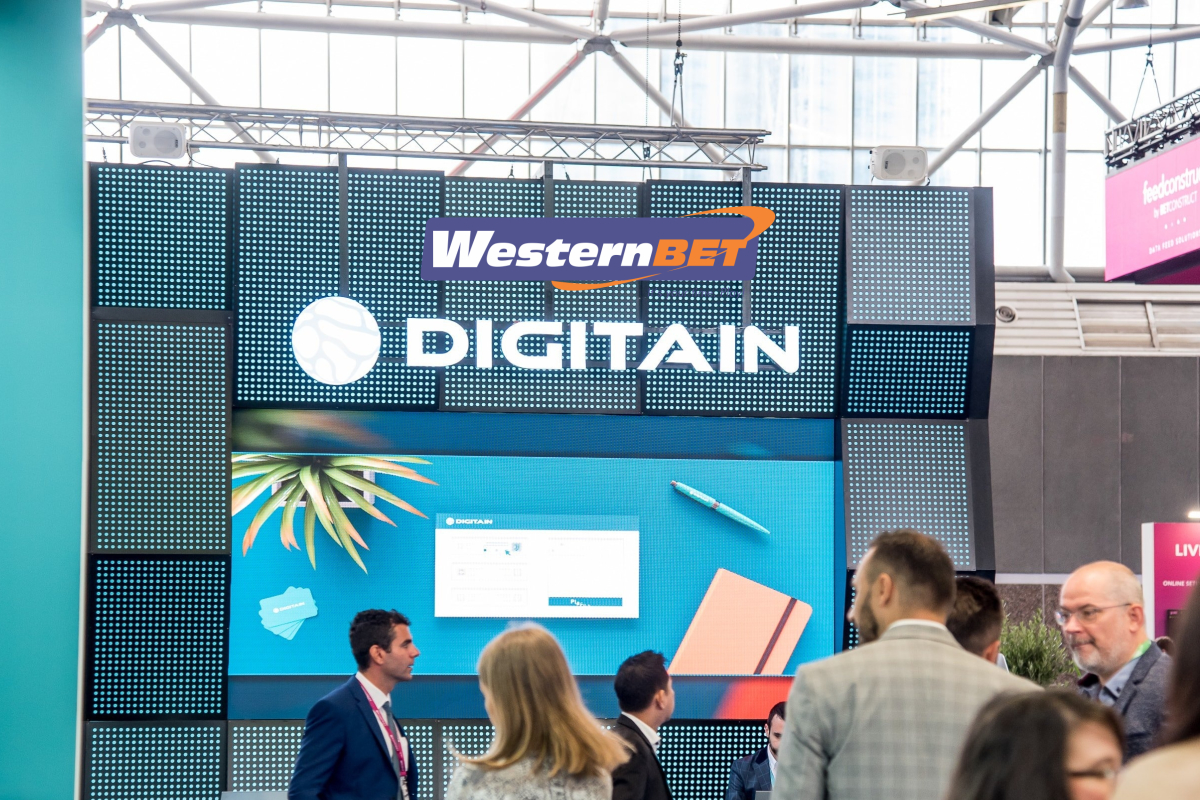 Reading Time:
2
minutes
Platform provider signs with leading Nigerian operator
Leading multi-channel sports betting and casino platform provider Digitain has integrated with Nigerian operator Westernbet.
Digitain's latest agreement sees the company continue its rapid expansion on the African continent with its award-winning full turnkey solution. Encompassing sportsbook, casino, payment gateways, sports data and statistics, Westernbet is also set to benefit from Digitain's full-service enterprise tools for mobile, desktop and retail channels.
The integration brings with it a fantastic opportunity for the company to enter into the Nigerian market; world-renowned for its dedicated football fans and legions of punters, while introducing Westernbet's fans to one of the world's leading sportsbook offerings.
Covering 65 sports and 7,500 leagues, it offers more than 3,000 betting markets, covered by over 400 in-house risk managers and sports traders. Westernbet will be able to offer odds on 35,000 live events each month, with a casino solution that boasts more 3,000-plus games from major casino suppliers (such as Novomatic, Microgaming, NetEnt and Playson).
Commenting on the deal, Ajay Tripathi, Managing Director of Westernbet said: "We are happy to announce our agreement with Digitain, and to have their Full Turnkey Solution.
"The technical solutions of the Sportsbook, as well as Scoreboards on our website display real-time match details using graphics and statistics are intuitive and easy to use, and are sure to be a real hit with our players from day one."
Suren Khachatryan, Digitain CEO, said: "We are delighted that our industry-leading solution is going from strength-to-strength the world over. Africa is a key market for us and we're looking forward to this being the first of a few announcements on the continent in the coming months. Stay tuned for more news soon enough!
The announcement follows a particularly busy few months for Digitain, which has seen it expand its global footprint from Europe, through Asia and on to LatAm as well as Africa, as well as the opening of its first UK office.