iSoftBet invites players to hit The Strip with Vegas High Roller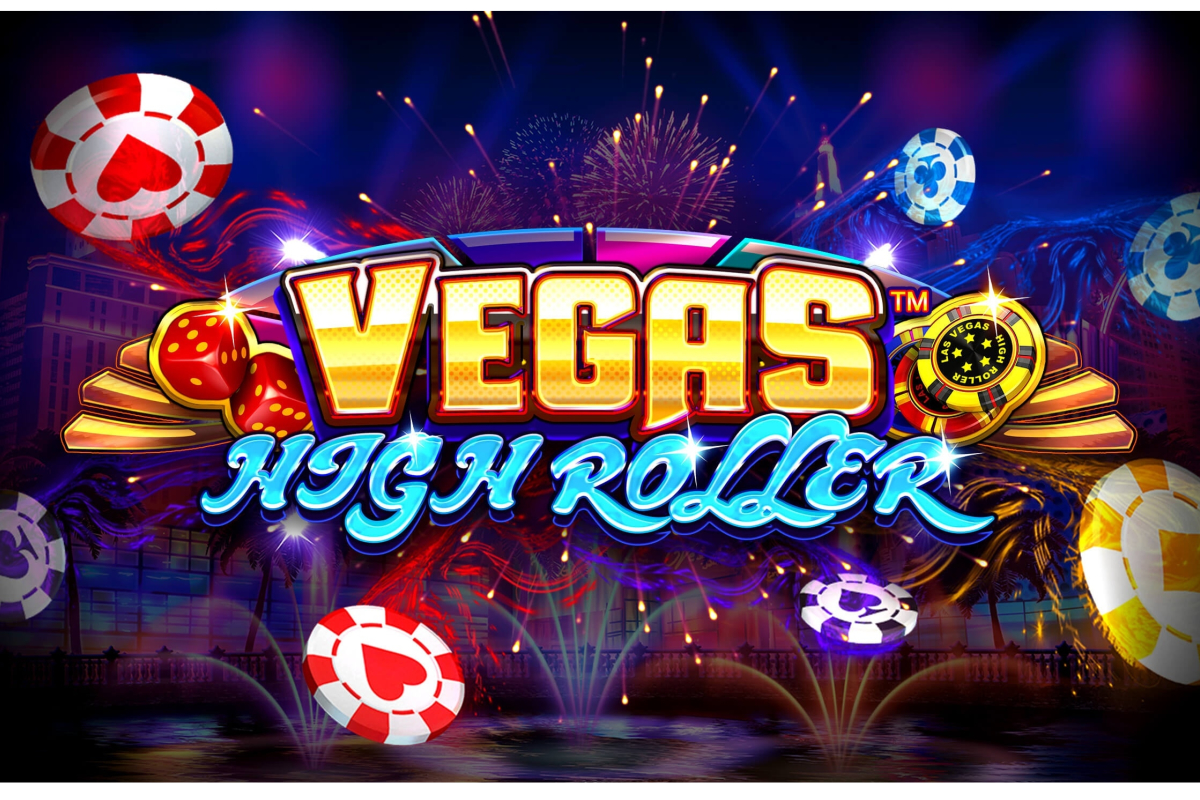 Reading Time:
< 1
minute
Premium provider captures the thrill of the casino on its latest slot release
iSoftBet, the market-leading online and mobile casino software provider, is taking players on an exhilarating trip of a lifetime to Nevada, the home of gambling, to try their luck on its latest title Vegas High Roller.
This 5-reel, 10-line game features stunning graphics and immersive gameplay, perfectly capturing the thrilling experience of the world-famous Las Vegas slots.
To add to the excitement, three or more Scatter symbols will award High Roller Free Spins, with seven, 10 or 15 free spins up for grabs and a chance to cash in your chips.
With Free Spins and random Cash Chip Spins in play, the base game offers enough action to drive maximum entertainment, until players have the nerve to enter the exclusive High Roller Lounge, where they can win up to 15,000 coins with Super Respins.
Michael Probert, Chief Commercial Officer at iSoftBet, said: "We are delighted to announce the release of Vegas High Roller, and excited to see the industry reaction to this unique and highly enjoyable gambling experience.
"Focussing the game around the thrills of the Las Vegas casinos to offer immersive gameplay, we are confident this title will be a 'big win' with both our operators and our players."
Zitro's Illusion And Allure Arrives At Caliente Casino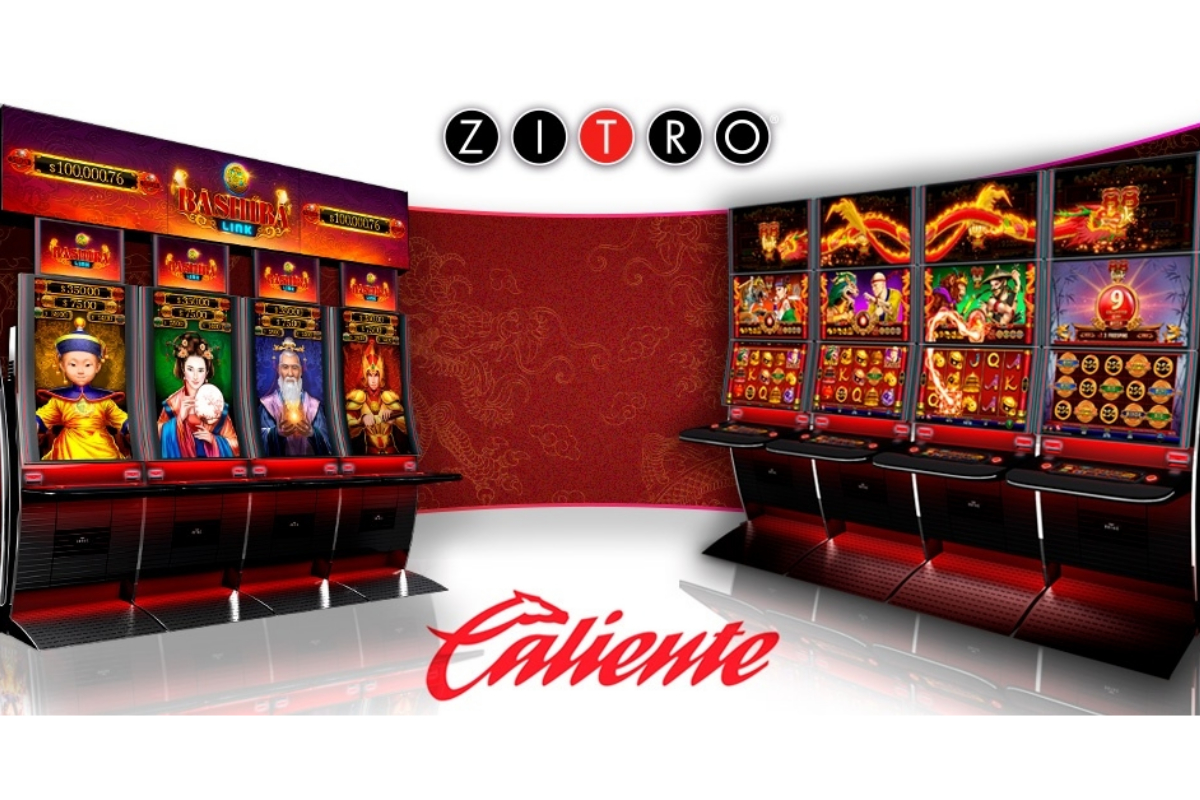 Reading Time:
< 1
minute
Casino Caliente have installed the two new Zitro cabinets. "Thanks to operators like Caliente. We are grateful to them to have given us the opportunity to demonstrate the brilliance of our products, so we are eager to celebrate with them and our friends the success that will be the new cabinets and games in their rooms "comments Johnny Viveiros Ortiz, Founder of Zitro.
ILLUSION and ALLURE are the new Zitro cabinets that standout for occupying less space in the room. While ILLUSION presents the world novelty 'Bashiba Link', ALLURE is loaded with two spectacular games '88 Link Lucky Charms 'and '88 Link Wild Duels'. As for its aesthetics, ILLUSION is a pure spectacle, with an impressive 43" full HD curved monitor, a 21.5" LCD topper and the 'SmartDeck' digital keypad. For its part, ALLURE is elegance and fun in equal parts with its three 27" Full HD screens and a multimedia system integrated in the upper screens that act as a sign of the next generation.
Bragg Gaming Group Reports Third Quarter 2019 Results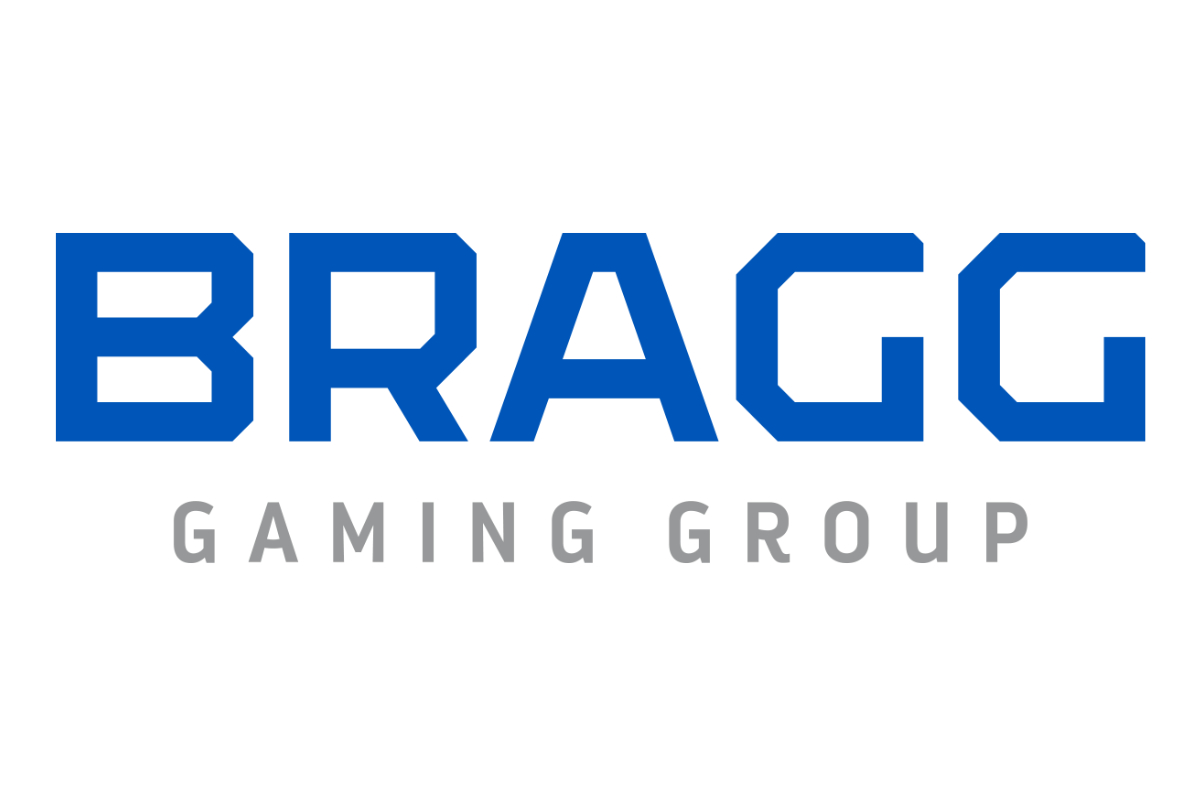 Reading Time:
3
minutes
Enters the lucrative U.S. gaming market through recently announced partnership with Kambi Group and Seneca Gaming Corporation
Bragg Gaming Group has released its results for the third quarter ended September 30, 2019, achieving strong sequential revenue growth of 13 per cent over Q2 2019.
Third Quarter 2019 Results
In the third quarter, the Company delivered continued growth with revenue of CDN $10.0M, gross profit of CDN $4.3M, EBITDA of CDN $0.2M, and net loss from continuing operations of CDN $0.2M. These results culminated in strong performance for the first nine months of 2019 with revenue of CDN $28.0M, gross profit of CDN $12.6M, EBITDA of CDN $0.6M and net loss from continuing operations of CDN $7.6M.
Dominic Mansour, Bragg's CEO, said: "We've made significant progress this quarter, with our focus on B2B with ORYX driving 30 per cent revenue growth compared to Q3 2018. This resulted in a significant improvement in ORYX's gross profit and in-turn drove ORYX EBITDA to grow by over 300 per cent to CDN $1.2M.
"I am extremely pleased with the Company's progression over the past quarter. We've proven that, with our modern technology and seamless integration process, we are able to expand our operator base at a significantly faster rate than the competition. I am particularly pleased that the strong momentum of operator launches experienced in the first half of the year continued into Q3 with the successful launch of 10 new operators. We expect this momentum to further accelerate throughout Q4 with more than 14 launches in the pipeline."
US Market Entry
Bragg recently entered into a partnership with Kambi Group, a well-established provider of premium sports betting services with an extensive client base. Bragg will provide their casino services and unique player account management (PAM) along with Kambi's sports betting services to operators worldwide, with an initial focus on the burgeoning US market.
This newly created partnership recently signed a deal with New York's Seneca Gaming Corporation (SGC), which operates all of the Seneca Nation's Class III gaming operations in western New York. The Bragg and Kambi teams will collaborate to provide SGC with a combination of their services and products across SGC's three New York casinos.
"Our partnership with Kambi and the initial deal with Seneca are both huge stepping stones for Bragg as we commence operations in the U.S. and continue to expand our global reach," noted Mansour.  "Our strategic focus in the U.S. is to partner with tier-1 casinos and operators. I believe that this Seneca deal will be the first of many in the coming years, particularly as the legal landscape continues to mature."
Strategic Review of Online Media Division
The strategic review of the online media divisions consisting of the GiveMeSport asset has continued through the second half of 2019, and the Board expects this to be completed in Q1 2020.
In the interim, Bragg continues to enhance the GMS platform in order to drive more volume. The relaunch of the GMS website was completed in July, and the site is now quicker, slicker, more intuitive, and has a lighter ad load. These improvements culminated in peak site traffic in October 2019, which were 46 per cent greater than October 2018, growing from 15.9M visitors to 23.3M organic visitors.
Directorate Changes
Bragg's CFO, Akshay Kumar, has announced his intent to step down as Chief Financial Officer of the Company for personal reasons. Effective November 13, 2019, Steven Prowse will assume the role of Chief Financial Officer. Mr. Kumar will assist Mr. Prowse, ensuring a seamless transition.
Prowse is an industry veteran with over 10 years' experience in the betting and gaming sector. He served as Group Finance Director for PartyGaming plc (later bwin.party), a gaming business listed on the London Stock Exchange, and was instrumental in M&A, including the acquisition of Foxy Bingo and the €2.1bn merger with bwin in 2011 where he continued as Group Finance Director.
Dominic Mansour said: "I would like to thank Akshay for his hard work and contributions to Bragg. Our team wishes him all the best for the future. We also look forward to welcoming Steven to the Bragg team and believe his expertise with M&A in the sector will be extremely valuable during this pivotal time for the Company."
Steven Prowse said: "I am delighted to join Bragg at such an early and exciting point in its growth trajectory.  Bragg has market-leading technology, products and people.  As such, I see enormous potential for this business and am very much looking forward to being a part of that growth."
NOVOMATIC now G4-certified, the highest international player protection standard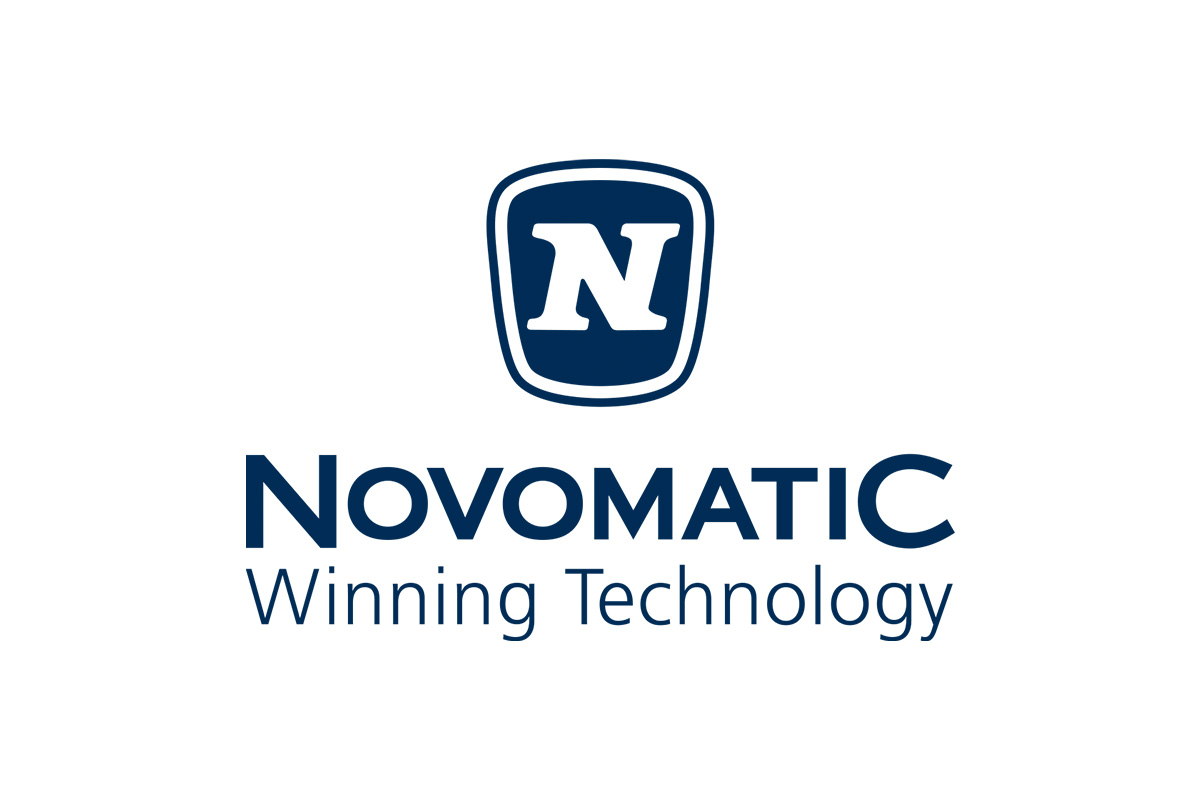 Reading Time:
3
minutes
This voluntary certification, which goes far beyond what is required by law, underlines NOVOMATIC's position as a provider of responsible gaming. At the same time, it confirms the effectiveness of NOVOMATIC's technology offered around the world to improve player protection.
"The NOVOMATIC Group is one of the largest gaming technology companies in the world, employing more than 30,000 people. This means we have a special responsibility and will certify the majority of our business in line with the strictest player protection standards around the world. This creates a minimum standard that is high across the Group, thereby enabling us to help our customers to use our products and services in a safe and conscientious way," said NOVOMATIC CEO, Harald Neumann. "We are proud to be the first Austrian and only company worldwide to receive the coveted G4 award in the most important business segments of the gaming industry. This recognition underscores our industry leadership and bears testimony to our efforts to provide responsible entertainment."
G4 is the international standard for responsible gaming. It was established in 2003 by experts in the field of gaming addiction prevention and responsible gaming. The standard goes well beyond what is required by law and is considered by experts to be the world's most recognized standard covering all business segments of a gaming company. Some 100 criteria are tested by independent auditors before certification is awarded. These range from in-house guidelines and codes of conduct, staff training on addiction prevention, age identification and youth protection, to information for customers on the risks of gaming, self-limitation tools and self-blocking options. The certificate must be renewed every two years by means of recertification on the basis of improvements made. The standard is continuously updated to reflect the latest scientific findings.
NOVOMATIC AG and a total of ten of the top-performing subsidiaries in Austria, Germany, the United Kingdom and the Netherlands have successfully undergone the strict G4 certification process. Work to certify other companies is already underway. This means that, in the coming year, the lion's share of Group revenue and employees will be certified according to G4, a unique achievement in the industry.
"We are delighted to have achieved the coveted G4 certification, which is unique in the industry on this scale across many countries and business segments. This illustrates our responsible approach to youth and player protection. Yet, we also show how important responsible gaming is to us in our position as a supplier of technology," said Dr. Eva Glawischnig, Head of Group CR & Sustainability.
"I am delighted that NOVOMATIC and its largest international subsidiaries have been certified to the G4 standard in just one year," said Ynze Remmers, Lead Auditor at Global Gambling Guidance Group. "NOVOMATIC has set itself apart from the rest by not merely announcing comprehensive and effective player protection, but instead by having it externally audited in line with our strict criteria and by committing to continuous improvement on the basis of our recommendations for future recertification."
Find out more about NOVOMATIC's activities in respect of responsible entertainment in the current annual report and on the website www.novomatic.com/cr
Please refer to www.gx4.com for more information about the G4 player protection standard.
About NOVOMATIC:
The NOVOMATIC Group is one of the biggest international producers and operators of gaming technologies and employs more than 30,000 staff worldwide. Founded by entrepreneur Professor Johann F. Graf in 1980, the Group has locations in more than 50 countries and exports high-tech electronic gaming equipment and solutions to more than 70 countries. The Group operates around 255,000 gaming terminals and video lottery terminals (VLTs) in its some 2,100 plus gaming operations as well as via rental concepts.
Through its numerous international subsidiaries, the NOVOMATIC Group is fully active in all segments of the gaming industry and thus offers a diversified Omni-channel product portfolio to its partners and clients around the world. This product range includes land based gaming products and services, management systems and cash management, online/mobile and social gaming solutions as well as lottery and sports betting solutions together with a range of sophisticated ancillary products and services.