International Game Technology PLC Announces Offering Of €500 Million Senior Secured Notes Due 2026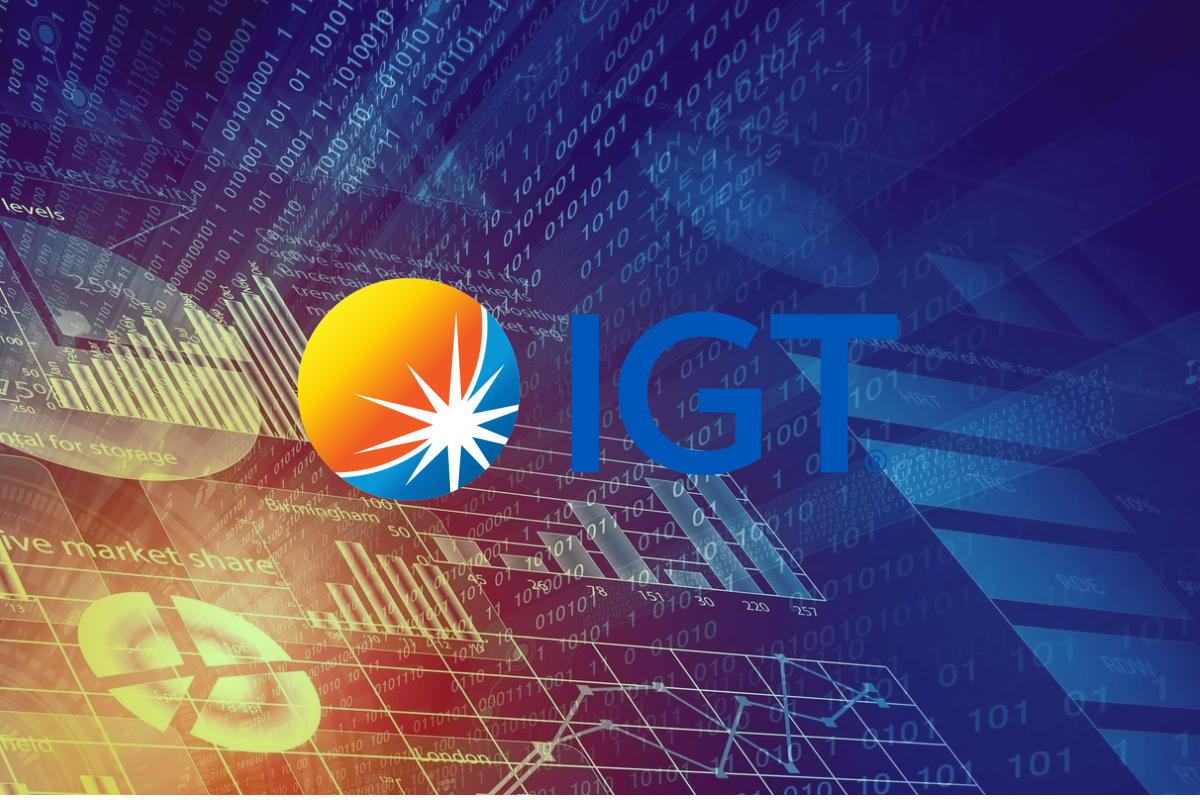 Reading Time:
4
minutes
International Game Technology PLC  today announced the offering of €500,000,000 aggregate principal amount of senior secured notes due 2026 , subject to customary market and closing conditions. Application has been made for the Notes to be listed on the Official List of Euronext Dublin and admitted to trading on the Global Exchange Market of Euronext Dublin.
IGT intends to use the proceeds from the Offering to repay utilizations under its senior revolving credit facilities, to pay certain debt issuance costs in connection with the Offering and for general corporate purposes.
The Notes have not been, and will not be, registered under the Securities Act of 1933, as amended (the "Securities Act"), and may not be offered or sold in the United States without registration under the Securities Act or pursuant to an applicable exemption from such registration.
The Notes are being offered and sold only (i) in the United States to qualified institutional buyers in accordance with Rule 144A under the Securities Act and (ii) outside the United States to non-U.S. persons in accordance with Regulation S under the Securities Act.
This news release does not constitute an offer to sell, or a solicitation of an offer to buy, any security, nor shall there be any sale of any security in any jurisdiction in which such offer, solicitation or sale would be unlawful prior to registration or qualification under the securities laws of such jurisdiction.
Neither the content of IGT's website nor any website accessible by hyperlinks on IGT's website is incorporated in, or forms part of, this news release.
The distribution of this news release into certain jurisdictions may be restricted by law. Persons into whose possession this announcement comes should inform themselves about and observe any such restrictions. Any failure to comply with these restrictions may constitute a violation of the securities laws of any such jurisdiction.
In any European Economic Area Member State, this news release is only addressed to and is only directed at qualified investors in that Member State within the meaning of Directive 2010/73/EU, together with any applicable implementing measures in any Member State.
The communication of this news release and any other documents or materials relating thereto is not being made, and such documents or materials have not been approved, by an authorized person for the purposes of Section 21 of the Financial Services and Markets Act 2000, as amended (the "FSMA"). Accordingly, such documents or materials are not being distributed to, and must not be passed on to, the general public in the United Kingdom. The communication of such documents or materials is exempt from the restriction on financial promotions under Section 21 of the FSMA on the basis that it is only directed at and may be communicated to (i) persons who have professional experience in matters relating to investments, being investment professionals as defined in Article 19 of the Financial Services and Markets Act 2000 (Financial Promotion) Order 2005 (the "Financial Promotion Order"); (ii) persons who fall within Article 43(2) of the Financial Promotion Order; or (iii) any other persons to whom these documents or materials may lawfully be made under the Financial Promotion Order. Any investment or investment activity to which this news release relates is available only to such persons or will be engaged only with such persons and other persons should not rely on it.
About IGT
IGT (NYSE:IGT) is the global leader in gaming. We enable players to experience their favorite games across all channels and regulated segments, from Gaming Machines and Lotteries to Digital and Social Gaming. Leveraging a wealth of premium content, substantial investment in innovation, in-depth customer intelligence, operational expertise and leading-edge technology, our gaming solutions anticipate the demands of consumers wherever they decide to play. We have a well-established local presence and relationships with governments and regulators in more than 100 countries around the world, and create value by adhering to the highest standards of service, integrity, and responsibility. IGT has over 12,000 employees.
Cautionary Statement Regarding Forward-Looking Statements
This news release may contain forward-looking statements (including within the meaning of the Private Securities Litigation Reform Act of 1995) concerning International Game Technology PLC and its consolidated subsidiaries (the "Company") and other matters. These statements may discuss goals, intentions, and expectations as to future plans, trends, events, dividends, results of operations, or financial condition, or otherwise, based on current beliefs of the management of the Company as well as assumptions made by, and information currently available to, such management. Forward-looking statements may be accompanied by words such as "aim," "anticipate," "believe," "plan," "could," "would," "should," "shall," "continue," "estimate," "expect," "forecast," "future," "guidance," "intend," "may," "will," "possible," "potential," "predict," "project" or the negative or other variations of them. These forward-looking statements speak only as of the date on which such statements are made and are subject to various risks and uncertainties, many of which are outside the Company's control. Should one or more of these risks or uncertainties materialize, or should any of the underlying assumptions prove incorrect, actual results may differ materially from those predicted in the forward-looking statements and from past results, performance, or achievements. Therefore, you should not place undue reliance on such statements. Factors that could cause actual results to differ materially from those in the forward-looking statements include (but are not limited to) the factors and risks described in the Company's annual report on Form 20-F for the financial year ended December 31, 2018 and other documents filed from time to time with the SEC, which are available on the SEC's website at www.sec.gov and on the investor relations section of the Company's website at www.IGT.com. Except as required under applicable law, the Company does not assume any obligation to update these forward-looking statements. You should carefully consider these factors and other risks and uncertainties that affect the Company's business. Nothing in this news release is intended, or is to be construed, as a profit forecast or to be interpreted to mean that financial performance of the Company for the current or any future financial years will necessarily match or exceed the historical published financial performance of the Company, as applicable. All forward-looking statements contained in this news release are qualified in their entirety by this cautionary statement. All subsequent written or oral forward-looking statements attributable to International Game Technology PLC, or persons acting on its behalf, are expressly qualified in its entirety by this cautionary statement.
Source: International Game Technology PLC
Zynga Poker Partners with Brad Garrett for "Celebrity Home Game"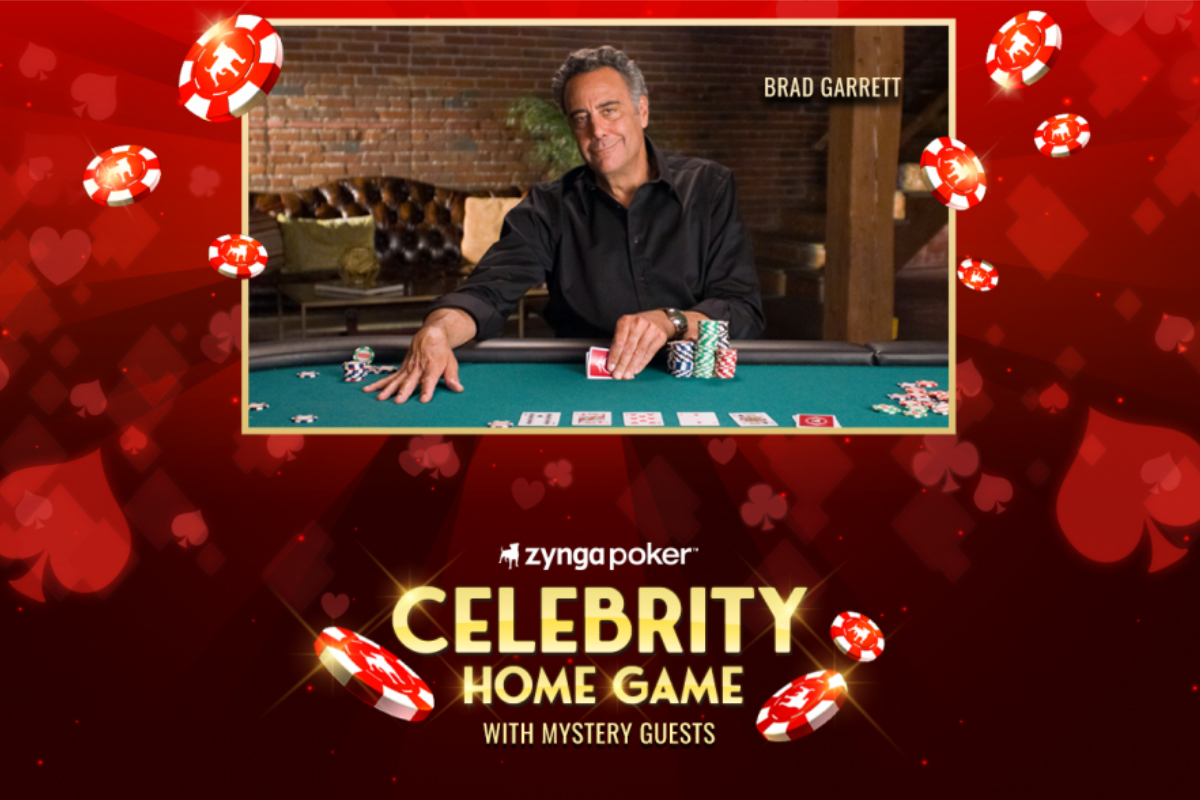 Reading Time:
1
minute
Mobile poker game Zynga Poker has partnered with Emmy Award winner Brad Garrett for a special "Celebrity Home Game" sweepstakes event.
By completing challenges daily in the Zynga Poker, two lucky players will win seats at a celebrity card game in Southern California, hosted by Garrett himself. Zynga will donate up to $100,000 to the Maximum Hope Foundation, a non-profit organisation founded by Garrett that provides financial stability for parents of children diagnosed with life-limiting conditions.
"What I love about Zynga Poker is that you can practice your game without having to worry about your 'tells' or poker table etiquette – it's just about the cards. I can make a sincere pledge to the winners of this sweepstakes – when you're at my Home Game, we'll be playing by these same rules. Check your poker face at the door, and get ready to have some fun," Brad Garrett said.
"Poker isn't a game of chance – it's all about showmanship and skill, and that's something Brad Garrett has in spades – no matter what he says. We're proud to bring our players an opportunity to participate in a once-in-a-lifetime poker night, hosted by a legend in comedy and a hero to families in need. Now our players have the opportunity to show off their skills and prove that lady luck plays favorites," Bernard Kim, Zynga's President of Publishing said.
Betsoft Partners with Wanabet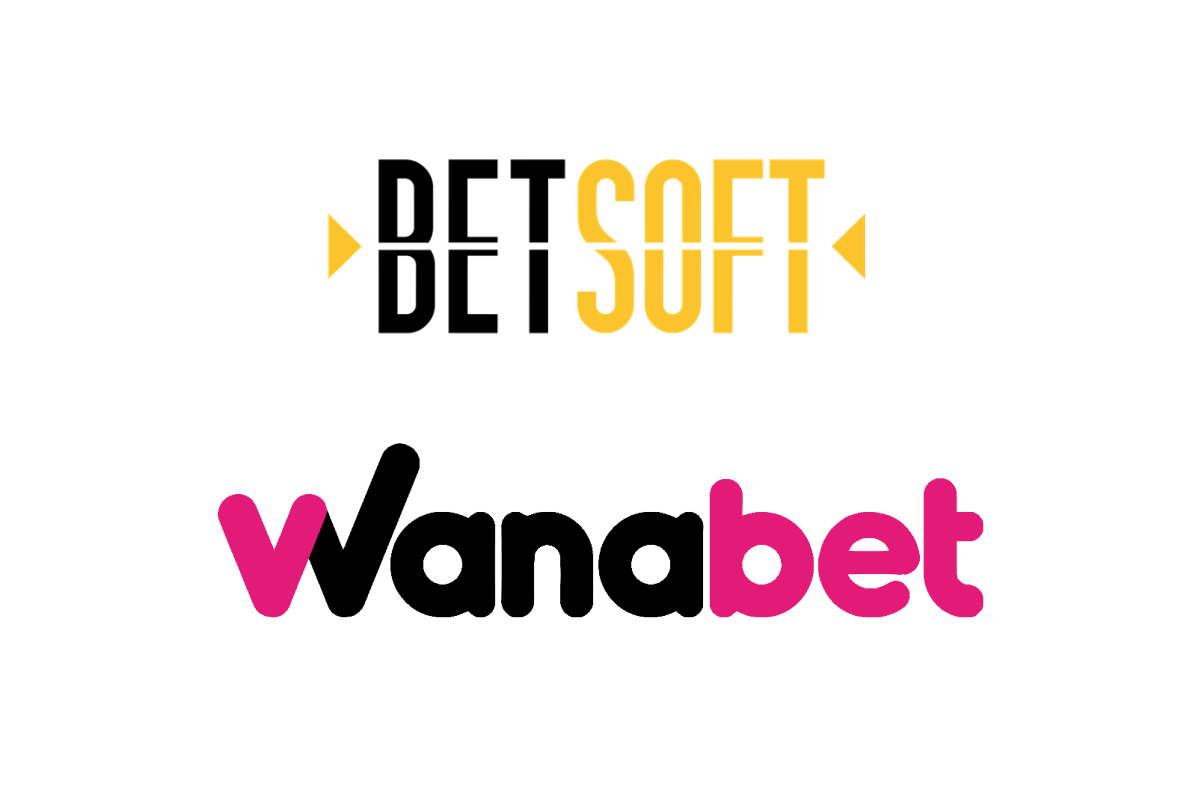 Reading Time:
1
minute
Casino content developer Betsoft Gaming has partnered with Wanabet. As per the deal, Betsoft's full portfolio of award-winning slot games will be available to Wanabet's extensive Spanish customer base.
The deal will also enhance Betsoft's reach in the regulated Spanish market, after the supplier recently signed a similar deal with Casino Gran Madrid.
"We are delighted to partner with Wanabet, who are one of the most exciting brands in the rapidly growing Spanish market. We continue to develop high-level slot content that is suitable for regulated markets, and we look forward to a long and successful partnership," Francesca Raniolo, Sales Executive of Betsoft Gaming said.
"We are thrilled to be able to offer Betsoft's considerable portfolio of best performing slot games. Betsoft are at the forefront of developing unique and innovative content, and we are confident their titles will be a major hit with our customers," Cecilio Santiago, Head of Brand of Wanabet said.
Skyrocket Acquires The Games Company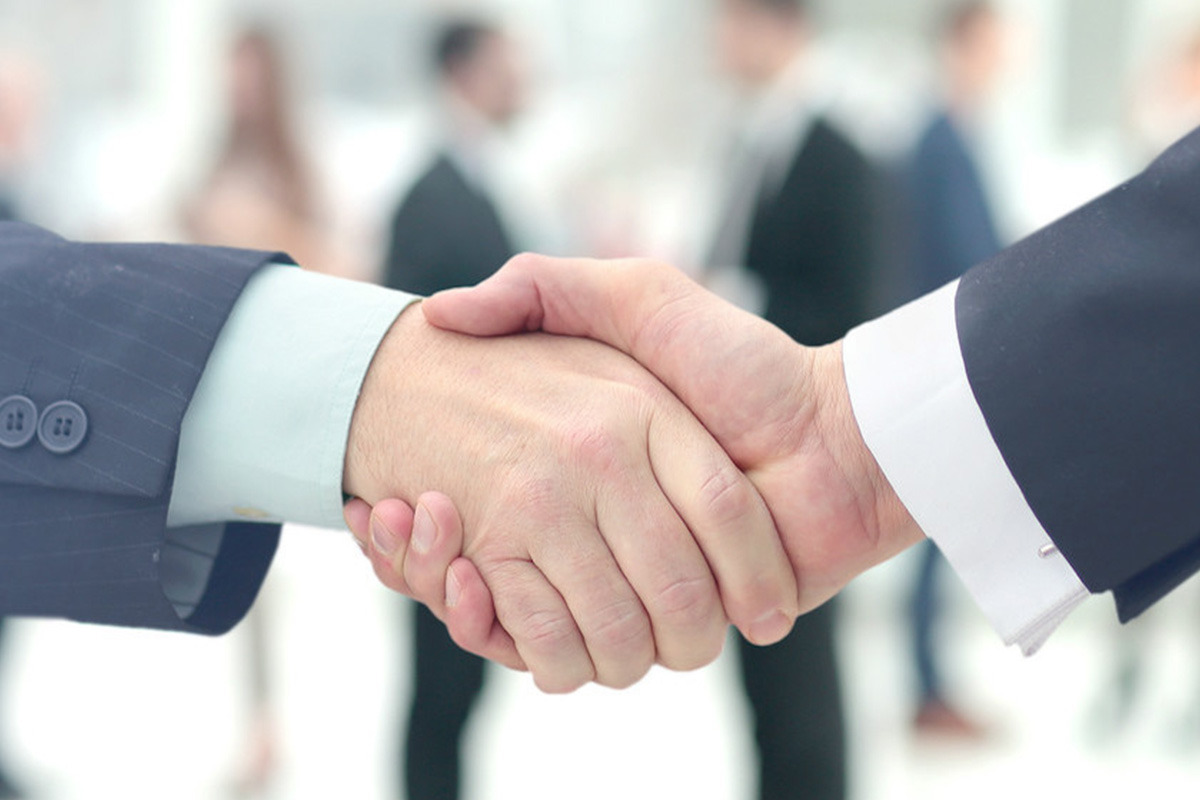 Reading Time:
1
minute
Skyrocket Entertainment has acquired casino games studio The Games Company for an undisclosed amount.
The studio's product portfolio comprises 10 games including Hippie Chicks, Cash Cowboy and Super 7 Wilds, which are available in the UK and markets served from Gibraltar, with several new launches scheduled for later in 2019.
"We're incredibly excited by our acquisition of The Games Company, which represents a major milestone for Skyrocket. TGC has a proven track record for developing and rolling out online games – it also has a pipeline of new integration opportunities and partnerships with online gaming operators so it's primed to expand recurring revenue," Sean O'Kelly, CEO of Skyrocket said.
"We're looking forward to working with Hans and the talented team at TGC to integrate Skyrocket's existing brands and IP. All of this strengthens Skyrocket's offering and reach and sets us up for rapid growth," Sean O'Kelly added.
"We are excited to have TGC aboard Skyrocket – this will significantly help broaden our reach in delivering exciting and standout games using our exclusive media rights through TGC's certified Remote Gaming Server and existing partnerships," Richard Clarke, COO of Skyrocket said.
Hans Winkelmann, the co-founder of TGC, will work alongside Skyrocket's senior management team as chief product officer to implement a revitalised business operations strategy.