SIS partners with Inspired to support 24/7 Live Betting Channels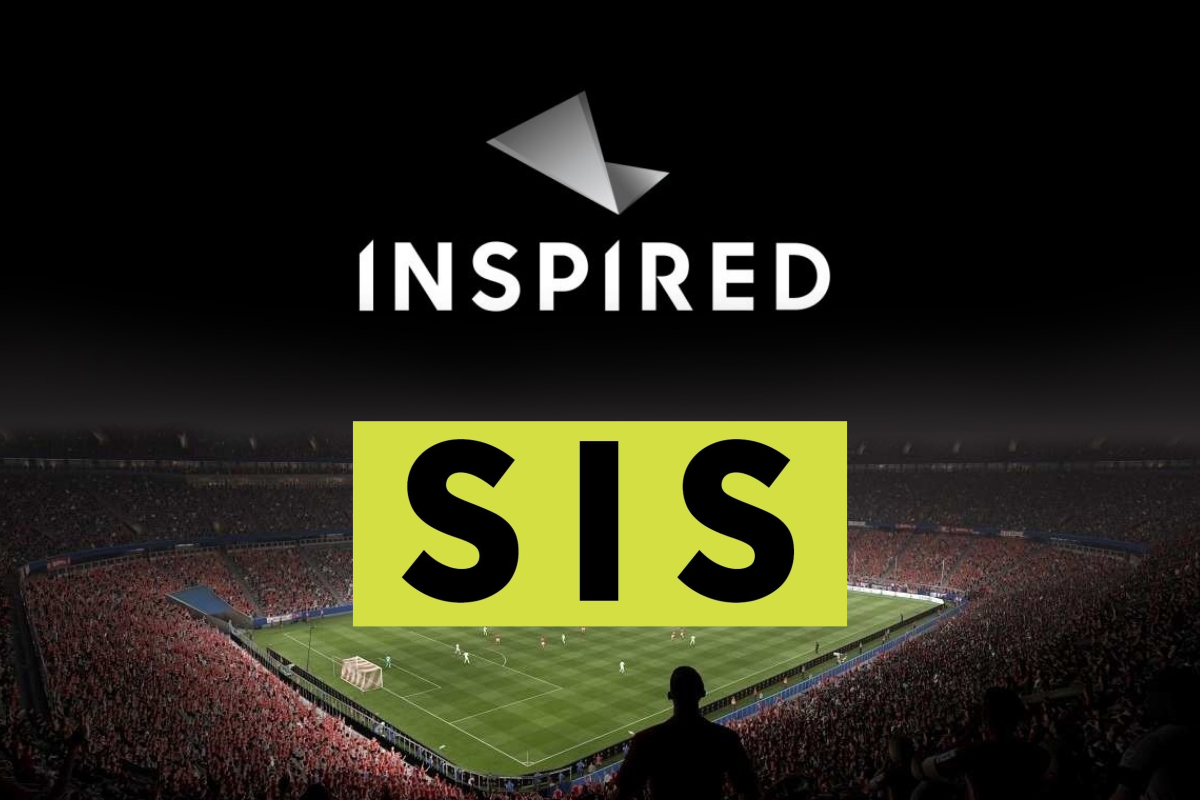 Reading Time:
2
minutes
Supplier partners with world leading virtuals provider to enhance 24/7 channels
Leading multi-channel supplier SIS (Sports Information Services), has signed a deal with Inspired Entertainment, a world leader in virtual sports, to support its new 24/7 Live Betting Channels.
The multi-year agreement sees Inspired become SIS's virtual sports partner, with SIS incorporating Inspired's industry leading virtual racing into its 24/7 Live Betting Channels.
Inspired has more than 15 years of visual effects experience, and has been the EGR Virtual Sports Provider of the Year for the past three years. The Company's high-quality virtual racing content will be interspersed between SIS's premium live horse and greyhound racing from six continents, providing a betting event every three minutes.
SIS 24/7 Live Betting Channels offer a broad range of racing content for online and retail operators, and can be tailored to individual operator needs through the customisation of channel logos, time zones and languages for graphics and commentaries.
The channels are supported by an end-to-end service of live streamed pictures, data, commentary, on-screen graphics with betting triggers, and a wide range of markets & pricing.
Paul Witten, Product Director at SIS, said: "This partnership further bolsters our capability as the leading supplier of 24/7 betting services, complementing our premium live horse and greyhound racing with Inspired's high quality ultra-realistic virtual racing.
"Our 24/7 Live Betting Channels provide operators across the globe with frequent, quick-fire betting opportunities, at times that suit their customers."
Steve Rogers, Chief Commercial Officer – Virtuals at Inspired, added: "We're delighted to partner with SIS to help support the 24/7 Live Betting Channels.
"With over a decade of experience, we are confident that Virtual Sports will appeal to SIS's customers globally, to help drive incremental revenues for operators."
About SIS:
SIS (Sports Information Services) has been a trusted partner to the global betting industry for over 30 years, supplying short form betting content to online and retail betting operators. Our horse and greyhound racing content can help keep customers engaged and increase dwell time online and in shop.
SIS provides operators with an end to end solution for horse and greyhound betting including data, live pictures, prices and derivatives, creating betting events to help drive profitable sales. For more information about SIS please visit www.sis.tv.
NSoft and Sportradar to join forces: Global promotion of Vision System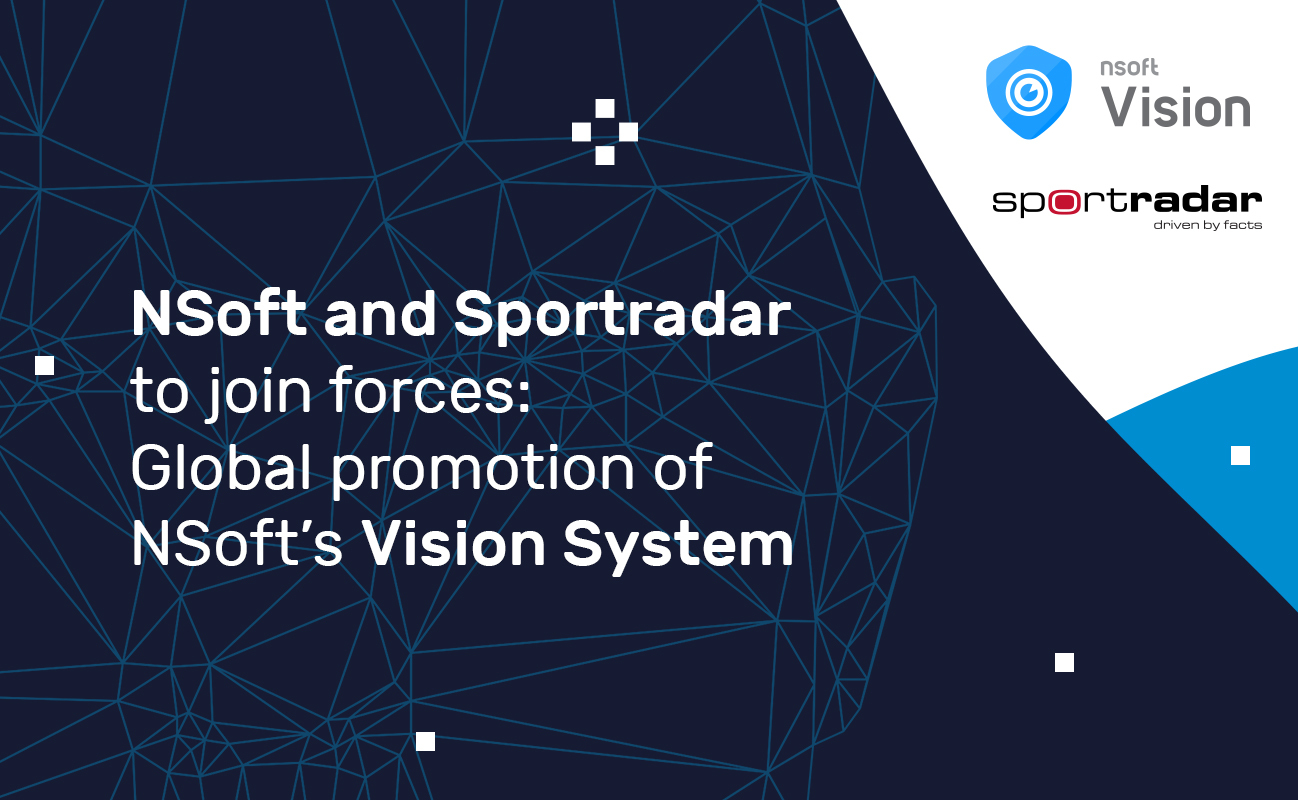 Reading Time:
2
minutes
The extension of the existing cooperation with Sportradar represents the official global launch of Vision
Sportradar's salesforce will take active participation in the promotion and marketing of the Vision System
NSoft and Sportradar have extended their existing cooperation, with an additional agreement signed defining the scope of the collaboration which is dedicated to global product awareness of the NSoft developed Vision software. Vision will launch in Australia and other markets from the beginning of this month.
Vision – see the invisible
Vision is a powerful software based on AI service and face recognition technology. Business-wise, NSoft Vision is an AI-boosted Video Management System prioritizing the data utilization to make better business decisions.
Vision covers all surveillance industry standard features such as continuous recording, live stream, playback functionality as well as motion recording and motion area search. Moreover, Vision is able to generate data such as face recognition, age, gender, and emotion prediction as well as to detect camera frame hotspots and present them in the form of heat maps.
The system also allows users to identify, categorize and mark highly relevant customers. It enables companies to spot high-risk individuals or VIP clients, an action that significantly raises the quality of day-to-day business operations.
The true asset of Vision is a user-friendly client interface and reporting system as well as 24/7 support by NSoft's specialists. Vision is a system for companies that value the data-backed decision-making process.
"With Vision, the company doesn't have to guess what are its customers' habits – the company knows it, it is already a step ahead," stated Emina Ćehajić, NSoft's VP Business Development and added: "Vision is truly an asset in terms of business intelligence and we love what it does for our customers. Over the course of 2019 and in Q12020 we have got excellent feedback from our partner-companies who were insightful to implement the Vision system and its data into day-to-day operations. In a short period of time, they have empowered their businesses by data-driven decision making. I am delighted that Sportradar also recognized the potential of the product and will join us on this exciting journey of global market penetration."
"The team at Sportradar see the potential that Vision brings to the market, and are excited by this truly innovative product. The practical applications of Vision are endless, especially in the area of sporting integrity and event security where its capabilities will help federations and sporting bodies alike in tackling the unique issues that they face in those areas", noted Dean Bastin, Global Manager, intelligence and investigation services at Sportradar.
Sportech Connects UK Punters to ZeTurf's French Pari-mutuel Pools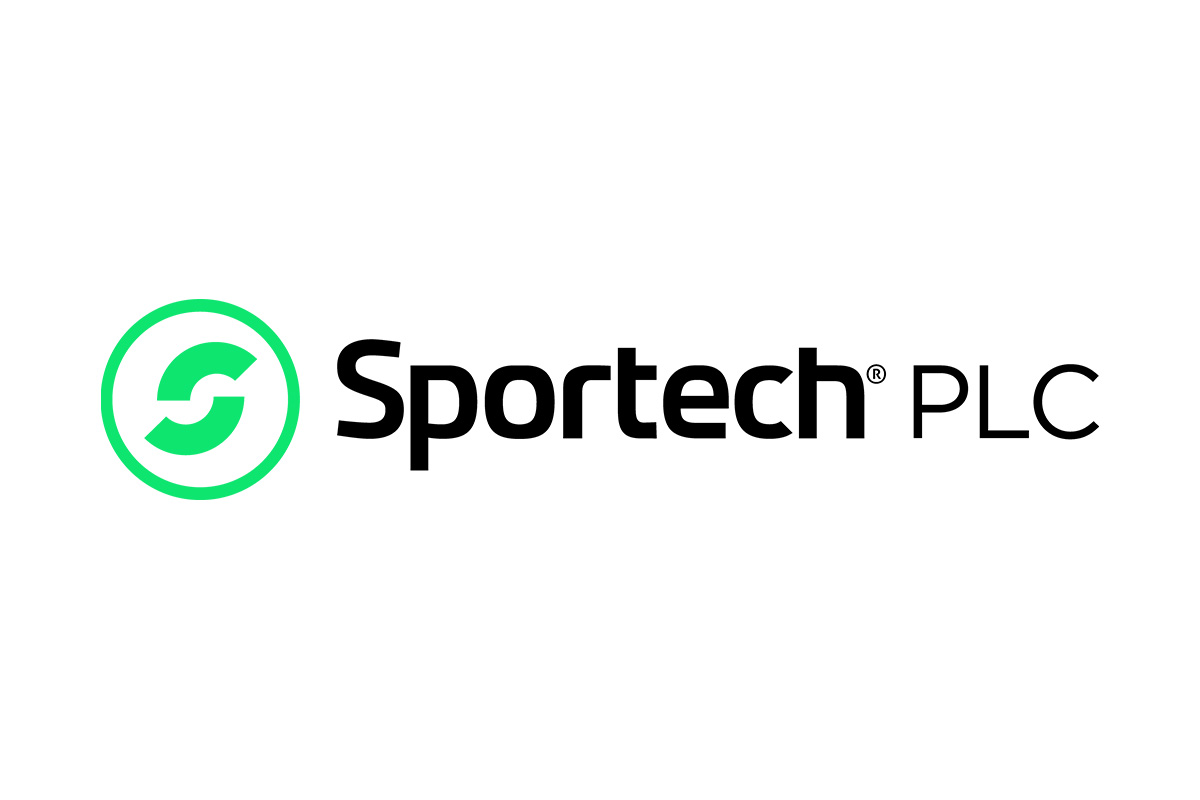 Reading Time:
< 1
minute
Sportech Racing and Digital has announced the successful launch of commingled betting from the UK into the French pari-mutuel pools hosted by French gaming operator ZeTurf.
Through its partnership with Sportech, ZeTurf offers an alternative and attractive option for betting on French racing.
"Sportech is very pleased to facilitate further connection between our global clients – in this case between the UK and ZeTurf of France – and to provide yet another key global commingling interface stream that further reinforces our strategic partnership with ZeTurf," Bruno Gay, Vice President Sales and Business Development EMEA for Sportech, said.
Skywind Group Partners with Novibet
Reading Time:
< 1
minute
Online casino video games provider Skywind Group has partnered with Greek operator Novibet.
The partnership sees Novibet's gamers achieve entry to Skywind's portfolio of greater than 290 video games. The mixing additionally contains Skywind's participant engagement instruments, comprising cut up pot jackpots, time and amount-based jackpots, in-game tournaments and the Bonus Cash reward system.
"Novibet is a superb house for our premium online casino video games and participant engagement instruments. We're pleased to kind this new partnership and are certain it's going to strengthen additional over time," Oren Cohen Shwartz, managing director of Skywind Group, said.
"Skywind produces video games that gamers need to immerse themselves in. Their vary of branded and non branded video games together with their participant engagement instruments make them a very compelling addition to our operation and we're certain they are going to stand out," Nick Bachas, chief enterprise improvement officer at Novibet, said.